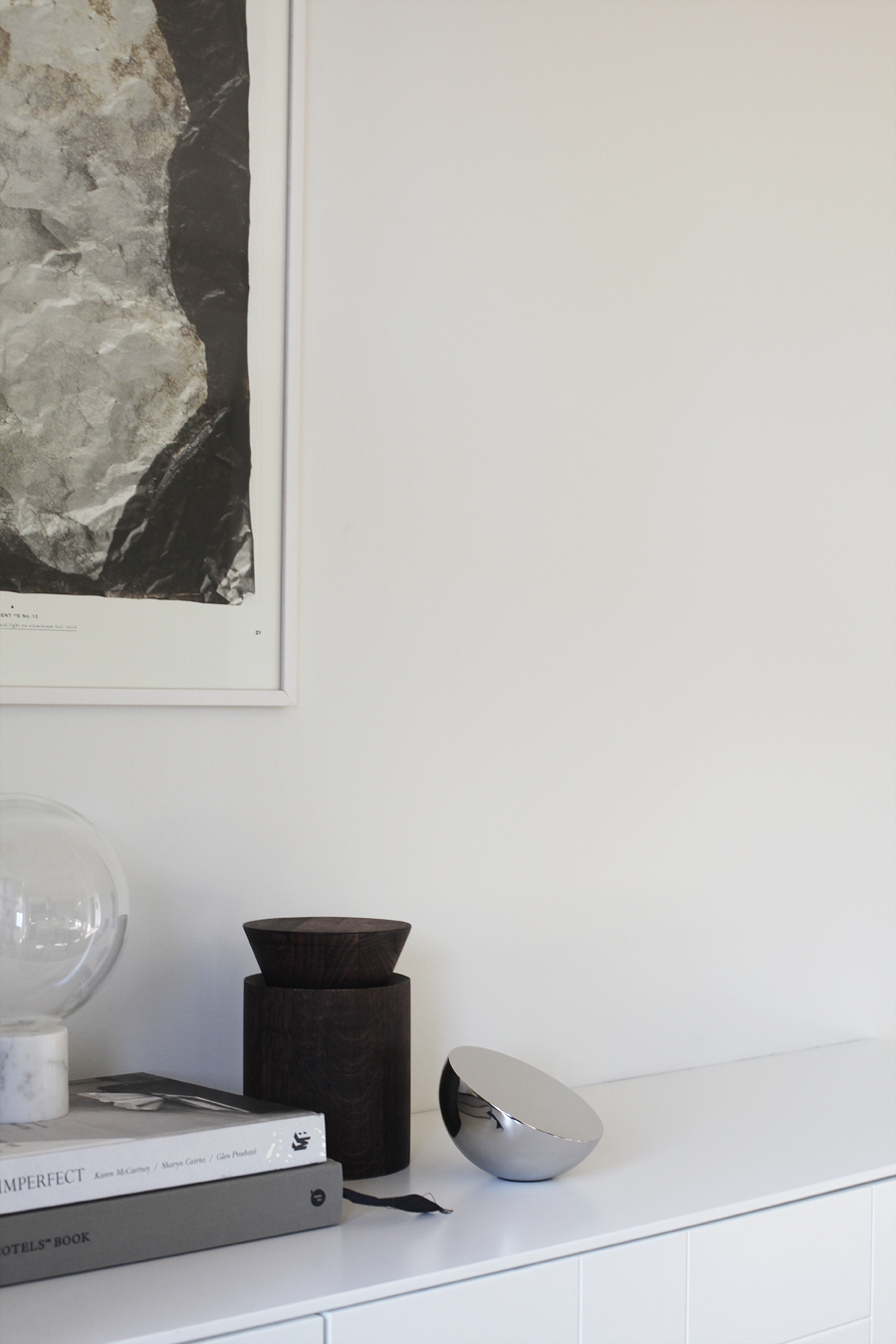 photo © elisabeth heier 
Ok, so I do some shopping once in a while when I think I deserve it. After some weeks of hard work, and I have been craving for something really beautiful for a long time. My latest buy is the Aura mirror, designed by very talented Bjørn van den Berg. And it makes it extra special when I bought it directly from him at Kollekted By last week. He developed the Auro mirror series out of a metaphor of a glowing object. The project is about tactility and sensibility. The format of Aura relates to fit into two open hands and the way the heavy and seamless material feels against your skin gives a sense of holding something scarce. It reflects the light both from the flat mirror surface and the circular body which makes you aware of your surroundings and light changes. A piece of art if you ask me. Manufactured by Danish New Works.
Jeg belønner meg selv med innkjøp fra ønskelisten innimellom.. som etter noen uker så fulle av jobb at jeg knapt har hatt tid til annet. Mitt seneste kjøp ble Aura mirror designet av Bjørn van den Berg. Som et lite kunstobjekt ligger det fine speilet og reflekterer det skiftende lyset inn fra vinduet. Aura snakker til sansene, kontrasten mellom den speilblanke overflaten og tyngden på objektet som passer perfekt i to åpne hender – og hvordan det føles mot huden og følelsen av å holde noe sjeldent. Også er det ekstra gøy når designeren selv er å finne på Kollekted By og jeg kunne gjøre innkjøpet direkte fra han. Danske New Works produserer Aura som både finnes som en bord- og en veggutgave.
Elisabeth
Innlegget NEW IN // AURA MIRROR dukket først opp på ELISABETH HEIER.