If there is one place to start looking for Scandinavian design inspiration, then it is definitely in the streets of Stockholm and the many homes and apartments that grace the iconic city. Today, we flip through the images of another one of these amazing inspirations that gives us a masterclass in how to embrace modern Scandinavian style without compromising on practicality or comfort. Dubbed Frejgatan Apartment and designed ever so masterfully by DesignFolder, this ingenious home makes use of natural ventilation and a neutral color scheme to create an inviting, refreshing and timeless setting.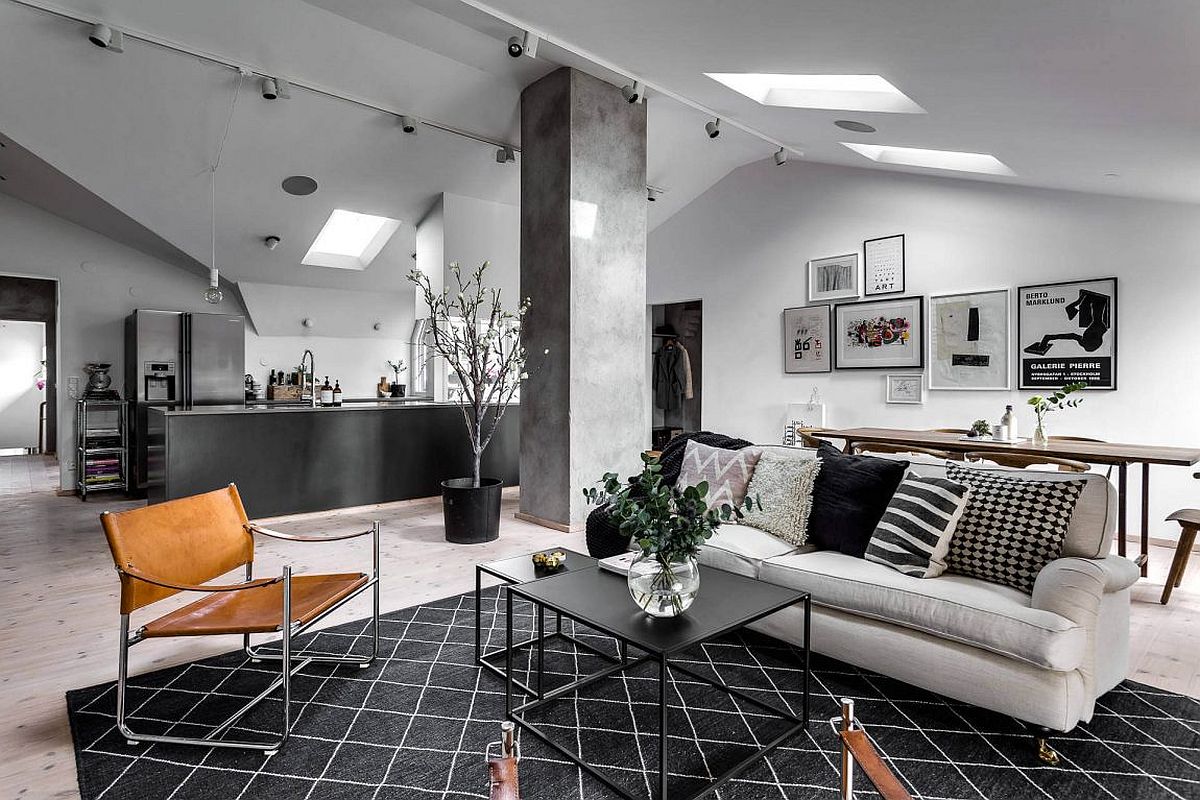 Like most Scandinavian homes, it is white that holds sway inside this Swedish apartment. But gray plays an equally important role in shaping the overall contours of the interior, its unique aura and a sense of sophistication that only modern Scandinavian style can deliver. Textured walls in gray in the living are and the bedroom offer contrast without moving away from the color scheme even as tiny details like the handles of the kitchen cabinets make a big difference to the overall look and vibe of the refined apartment. A smart and ergonomic kitchen sits on one side of the living area, while the dashing dining room takes up the snug corner with a large window.
RELATED: Stylishly Scandinavian: Gorgeous Contemporary Apartment in Stockholm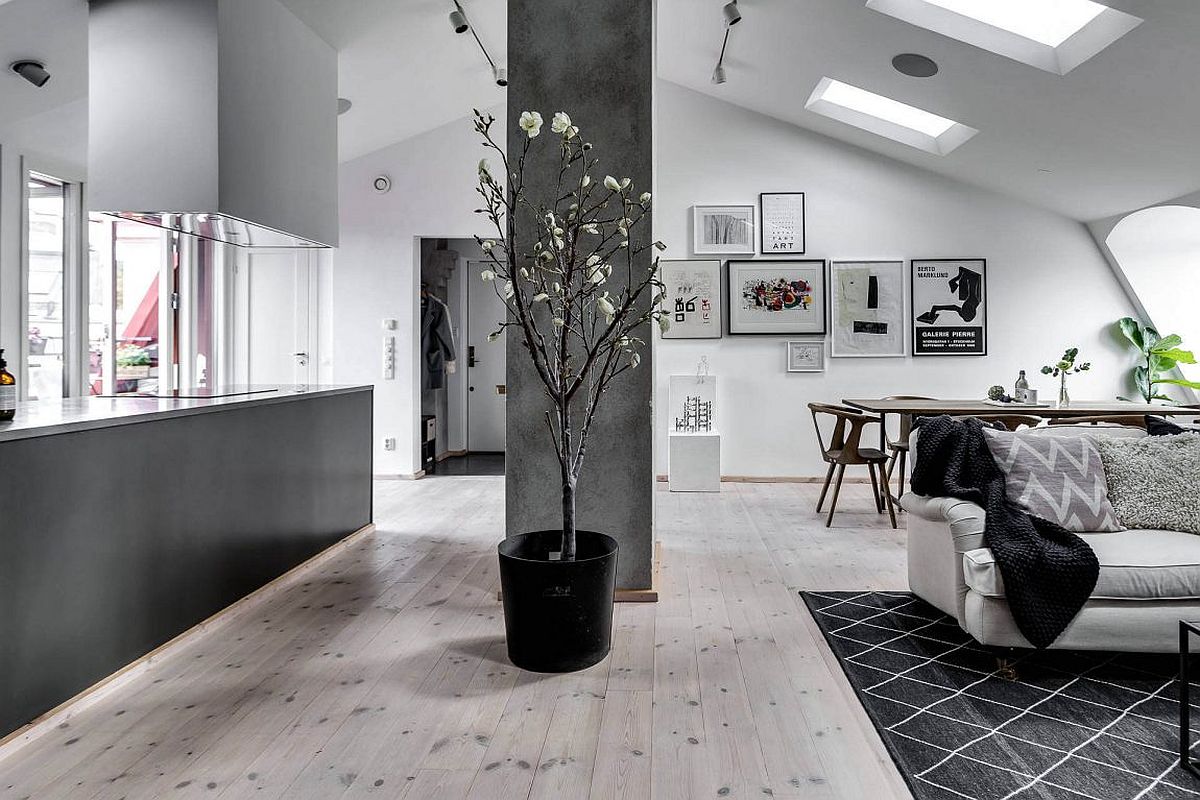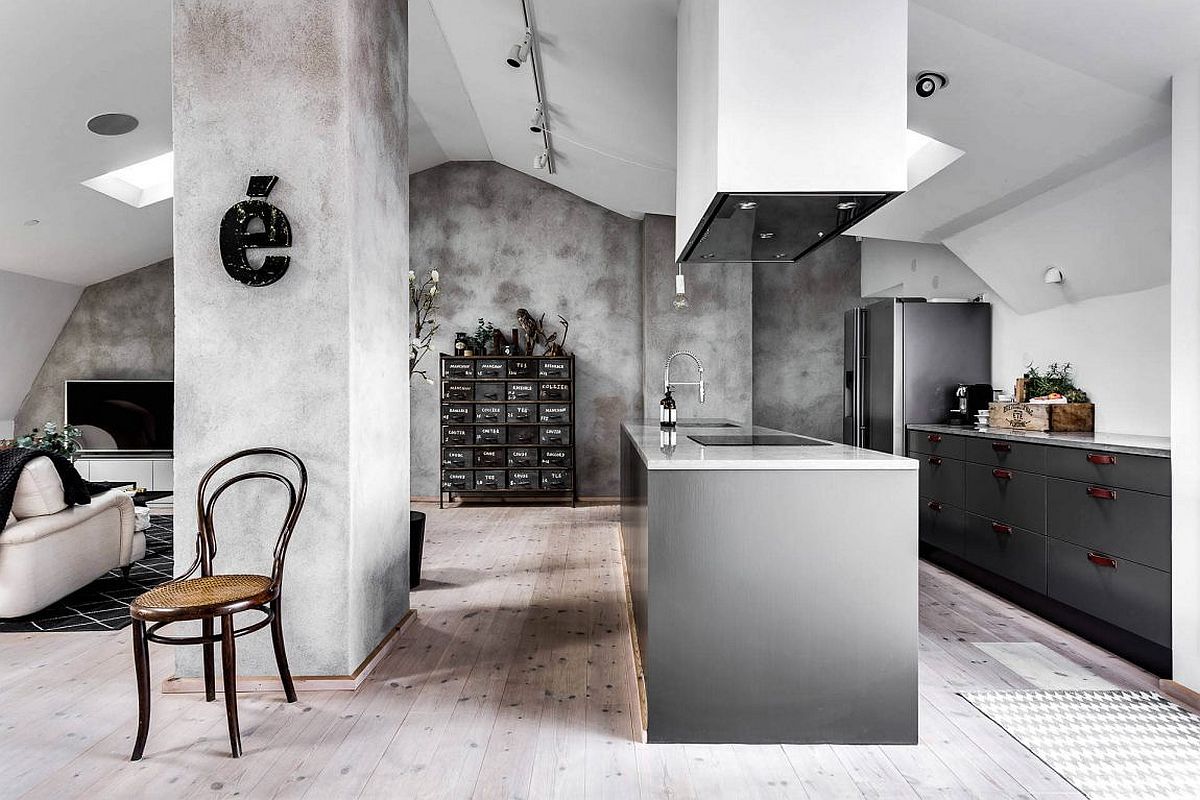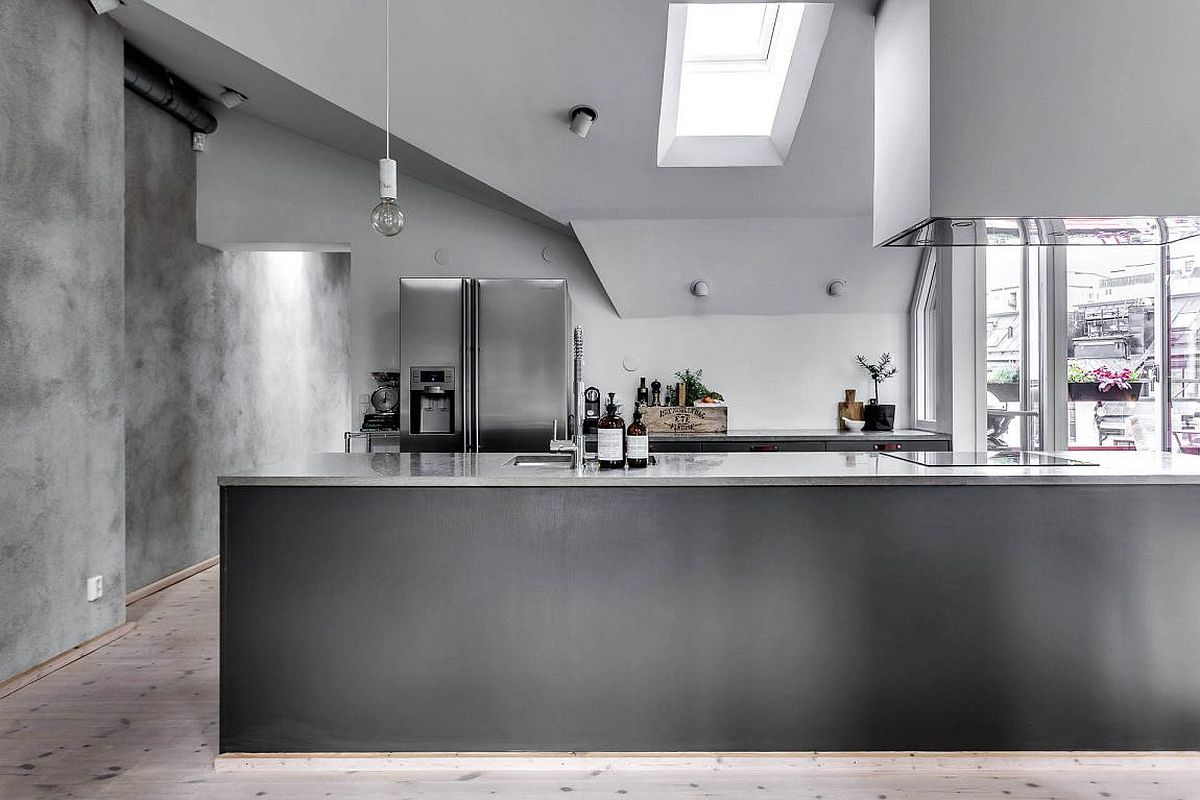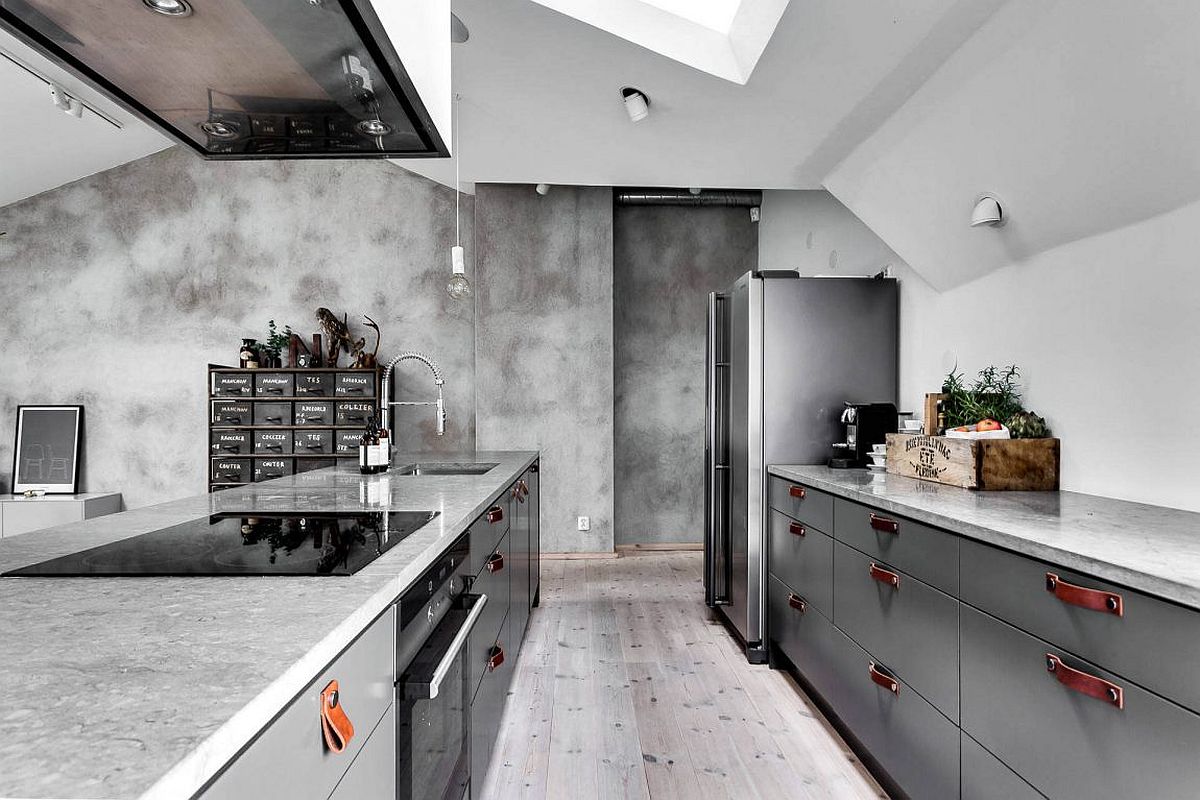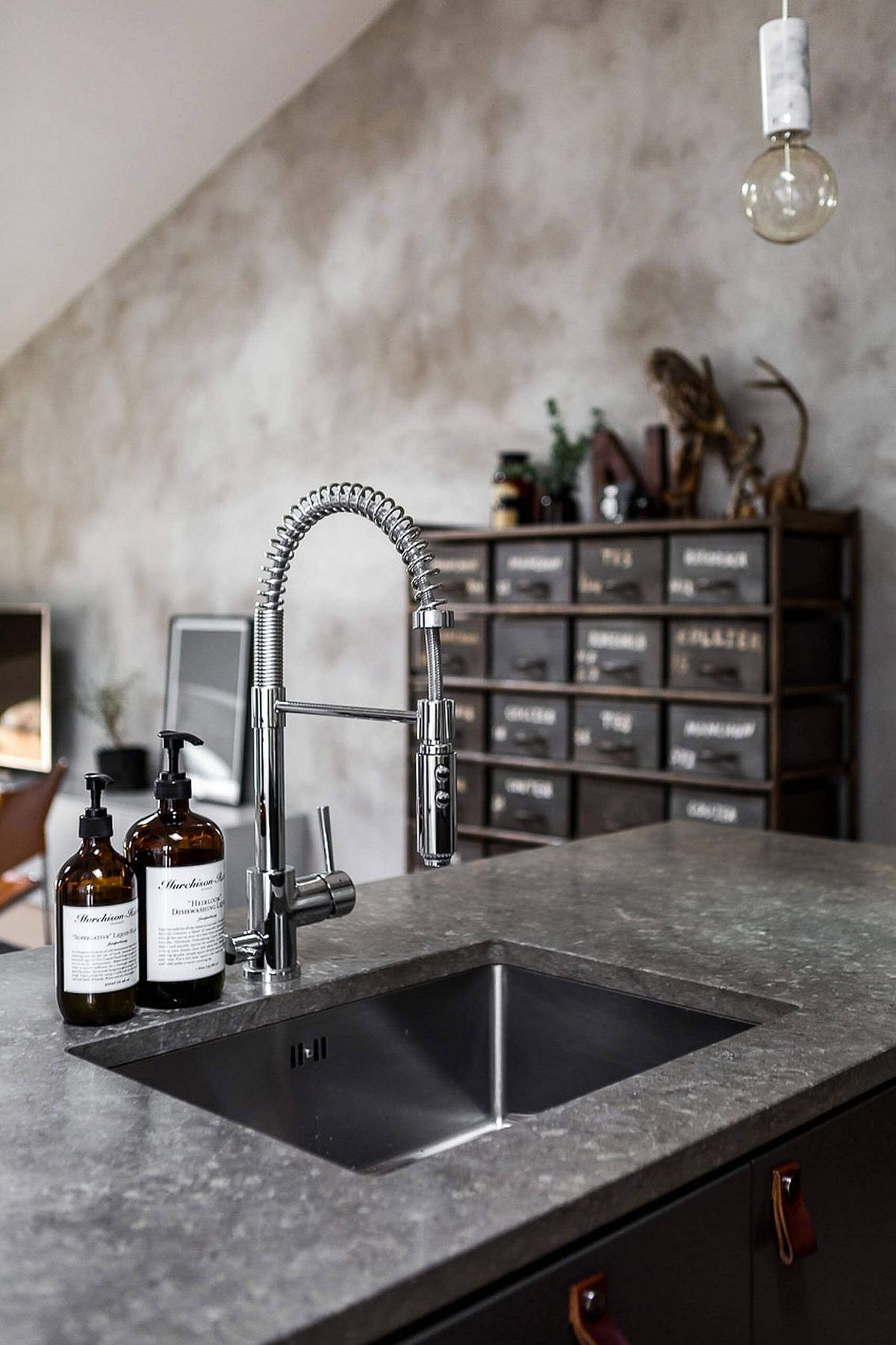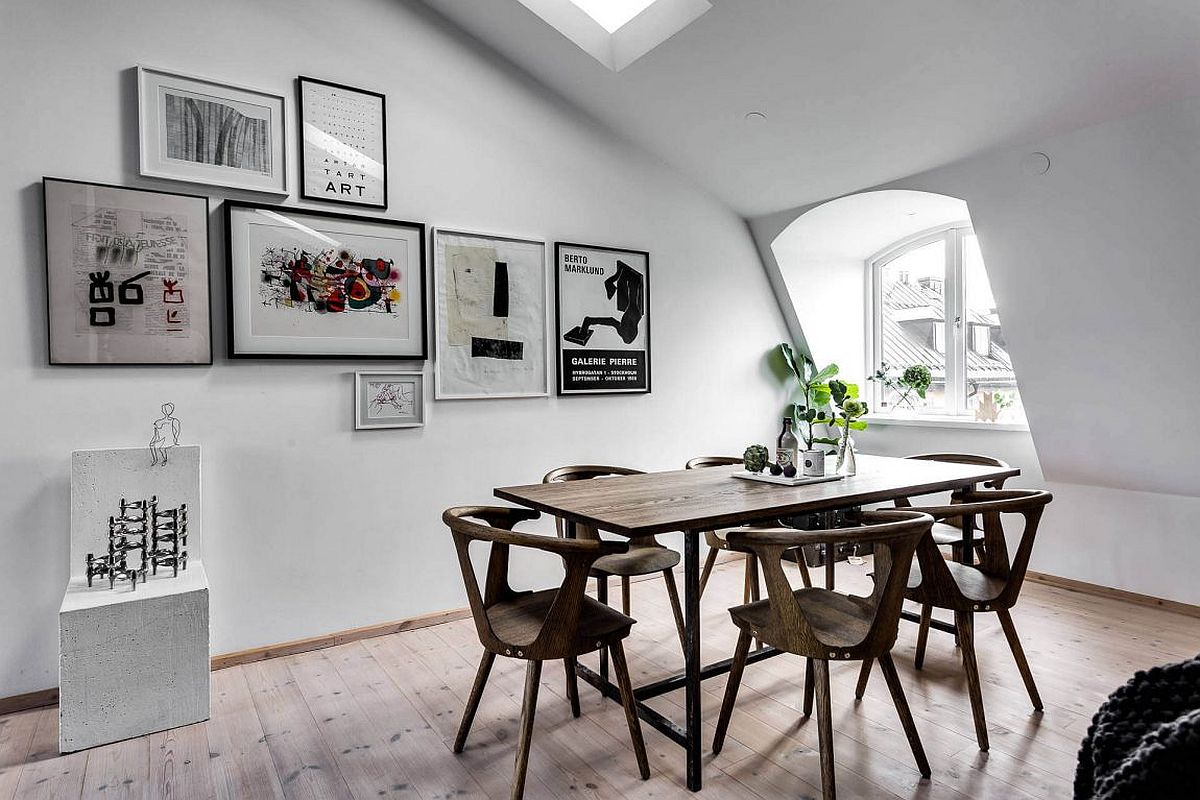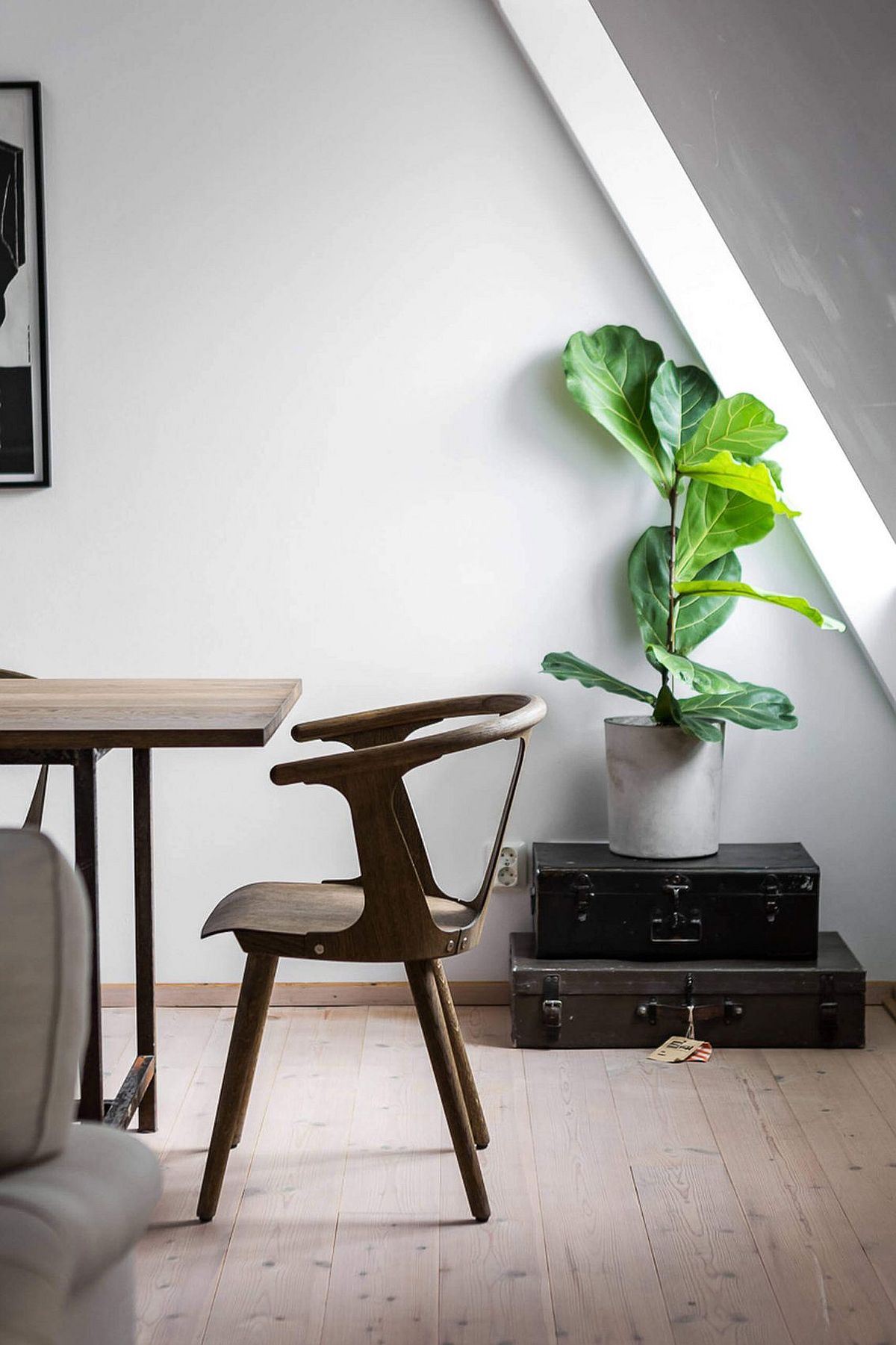 Framed wall art in black and white along with the corner plant stacked above a couple of old trunks bring whimsical charm and a dash of color to an otherwise distinct neutral home. Comfy, yet cheerful bedrooms and fabulous Scandinavian style décor complete a home that offers ample motivation for those looking to go down the Scandinavian design path.
RELATED: Small Attic Apartment in Stockholm turns to Light-Filled Scandinavian Style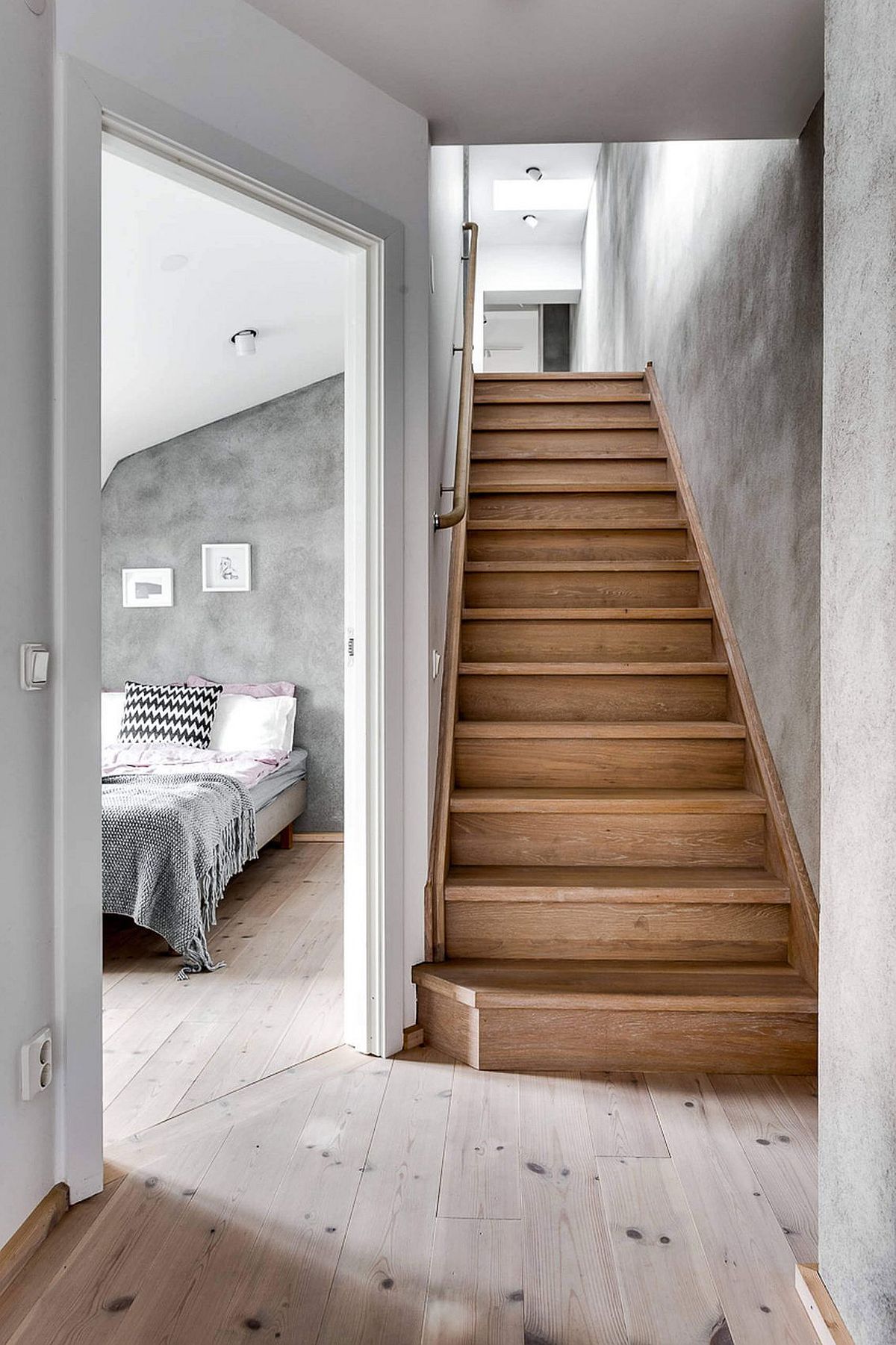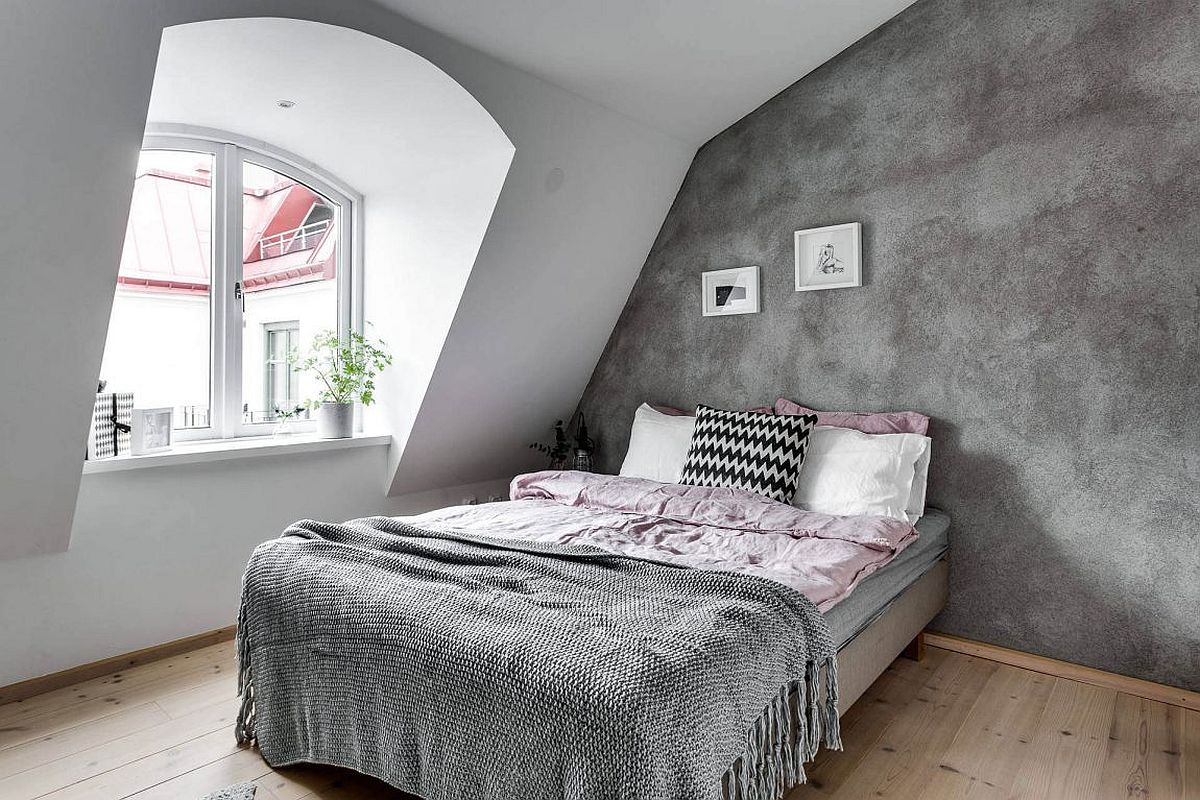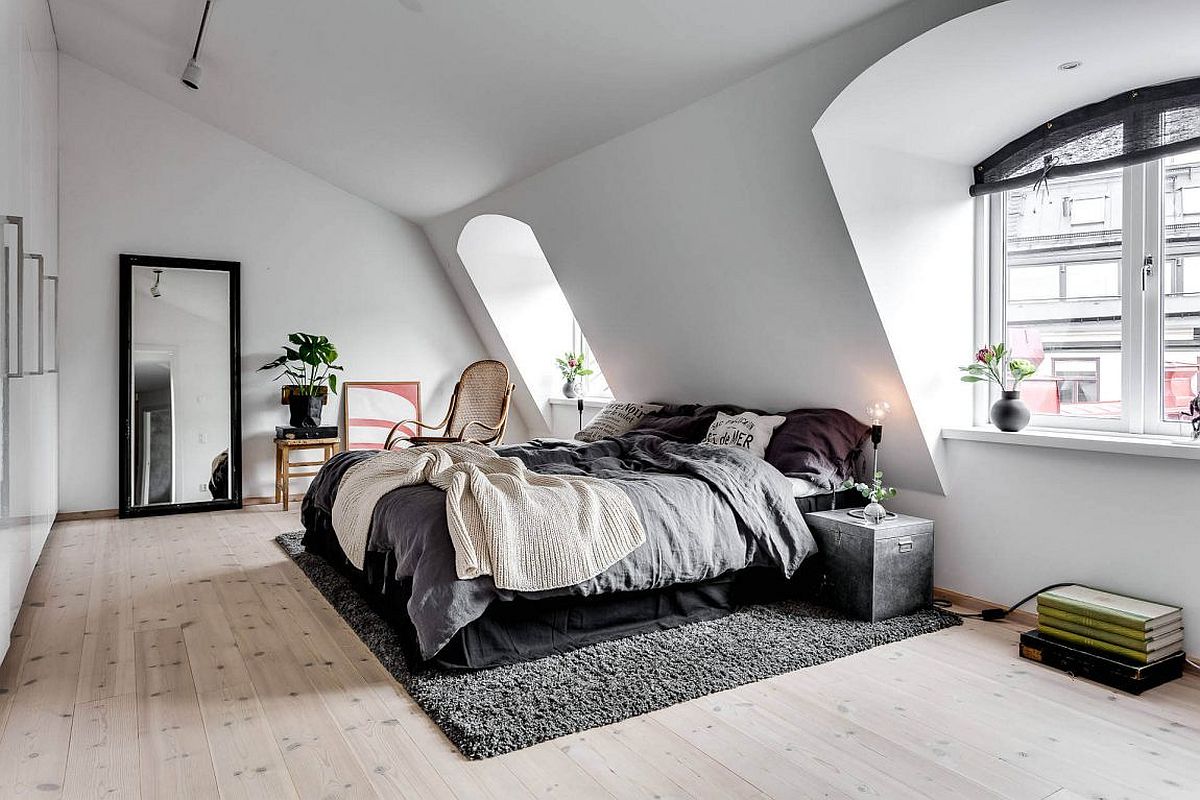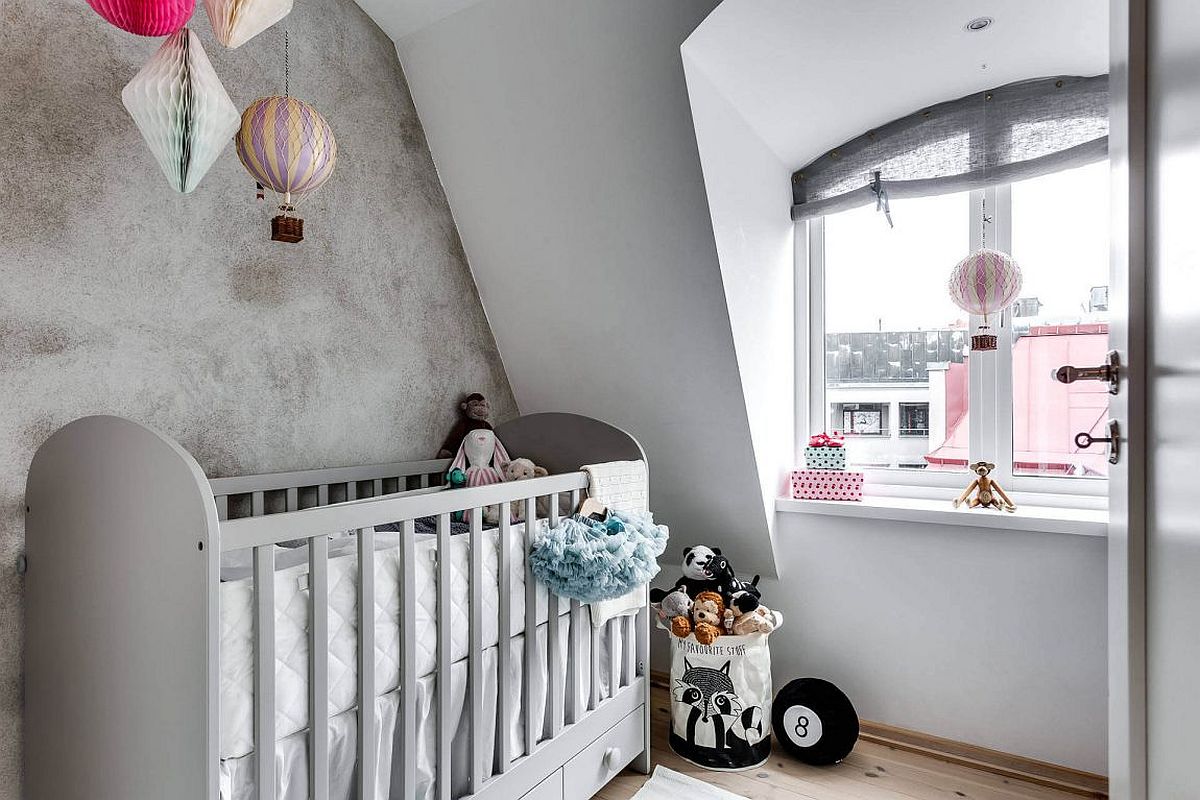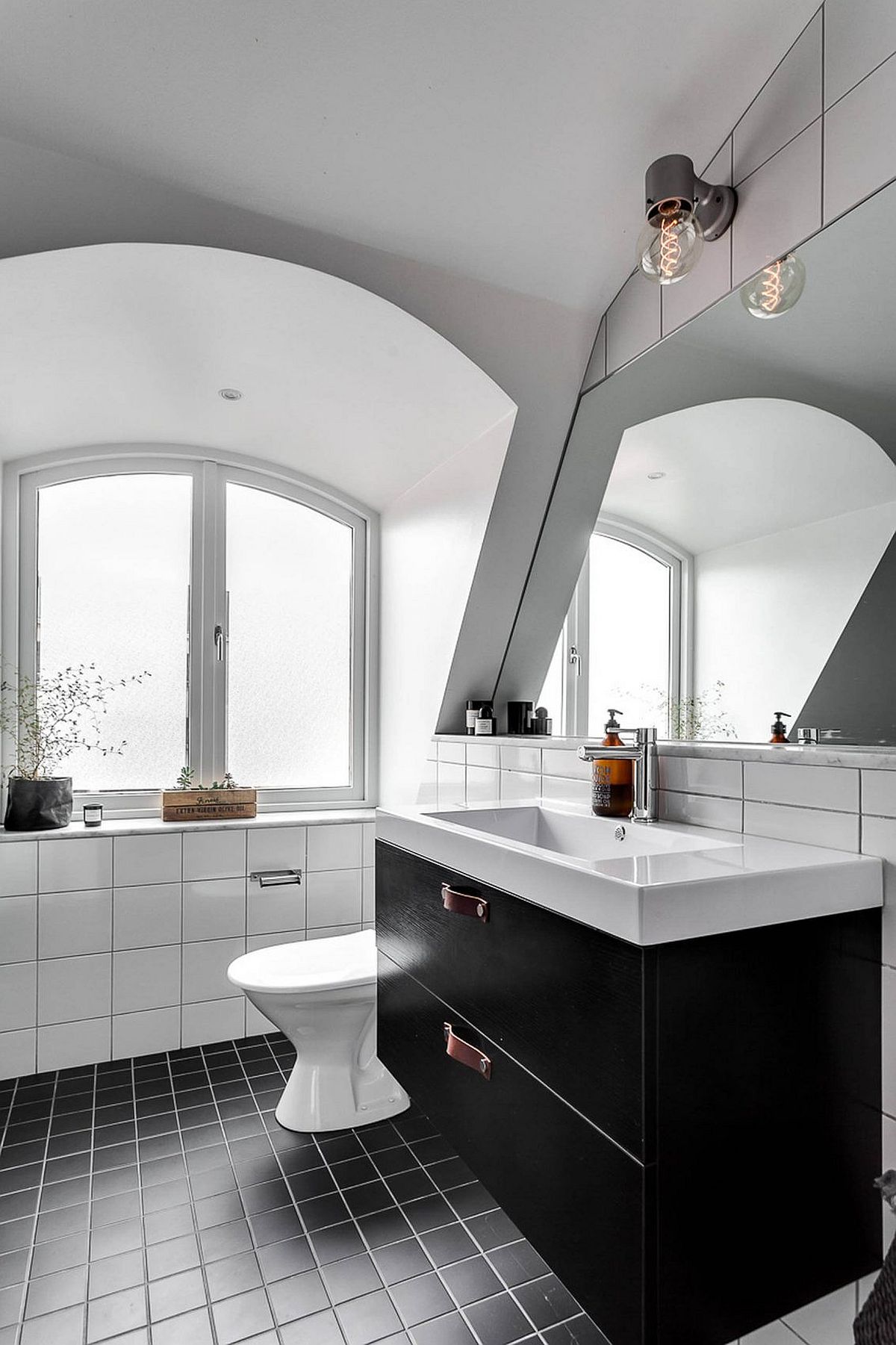 You're reading Neutrals to Swoon Over: Cheerful Scandinavian Apartment in Stockholm, originally posted on Decoist. If you enjoyed this post, be sure to follow Decoist on Twitter, Facebook and Pinterest.