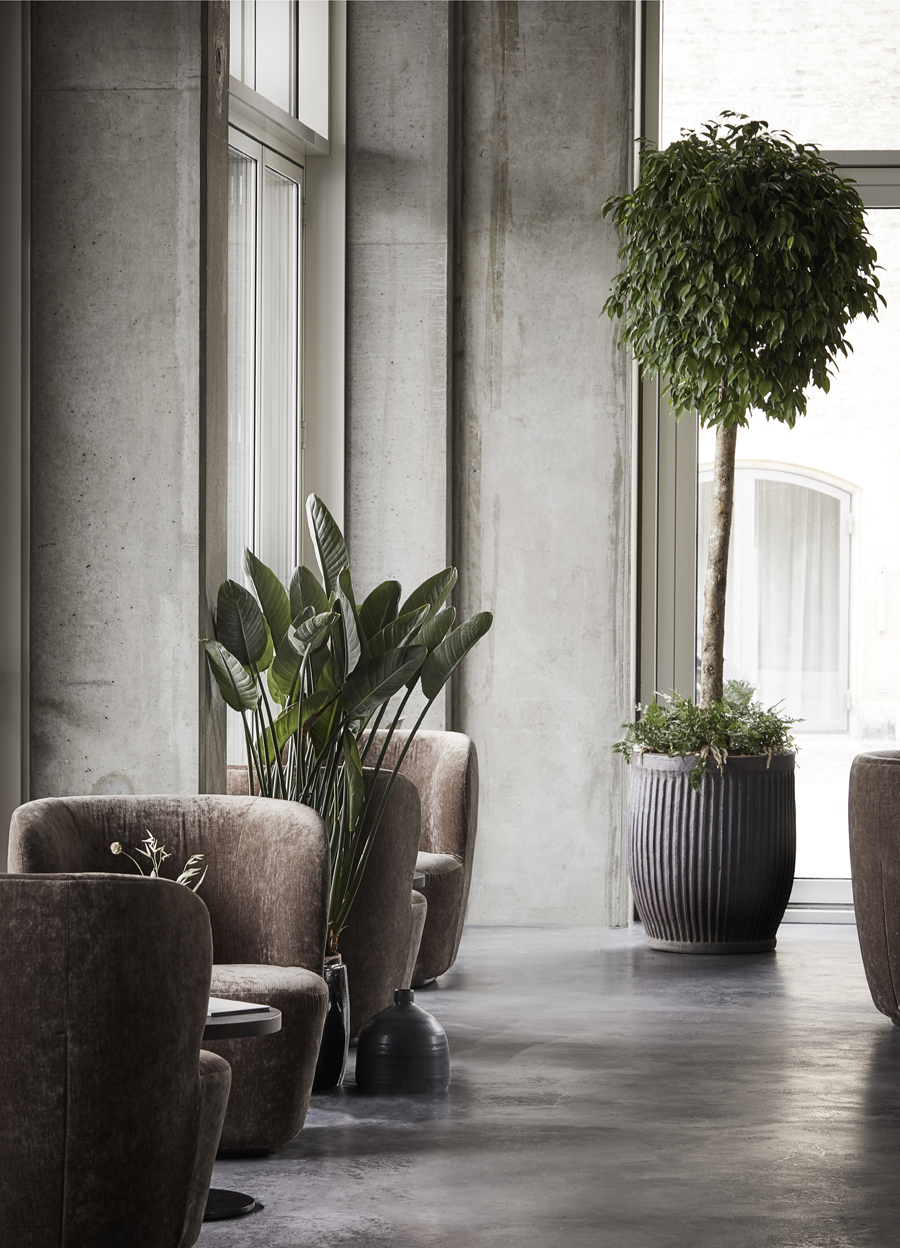 Yet another reason to visit Copenhagen soon again, the new restaurant Nærvær designed by Norm Architects. It seems everything the designers at Norm Architects is doing turns into success, and I am a huge fan of their aesthetics.
With the ambition to create a local wine bar and restaurant emphasised by an intimate and cosy atmosphere that underlines a sense of presence, Nærvær is located in a fairly new and contemporary building. Situated in a prime location of Christianshavn overlooking the canal with a beautiful view Copenhagen's old city centre, this new place hosts a local winebar as well as an intimate and high-end gourmet restaurant with seating for no more than 10 people. Welcoming Copenhageners as much as the rest of the world, it is a spot where locals and foreigners alike can share great and affordable wines from around the world, as well as a taste of the french kitchen.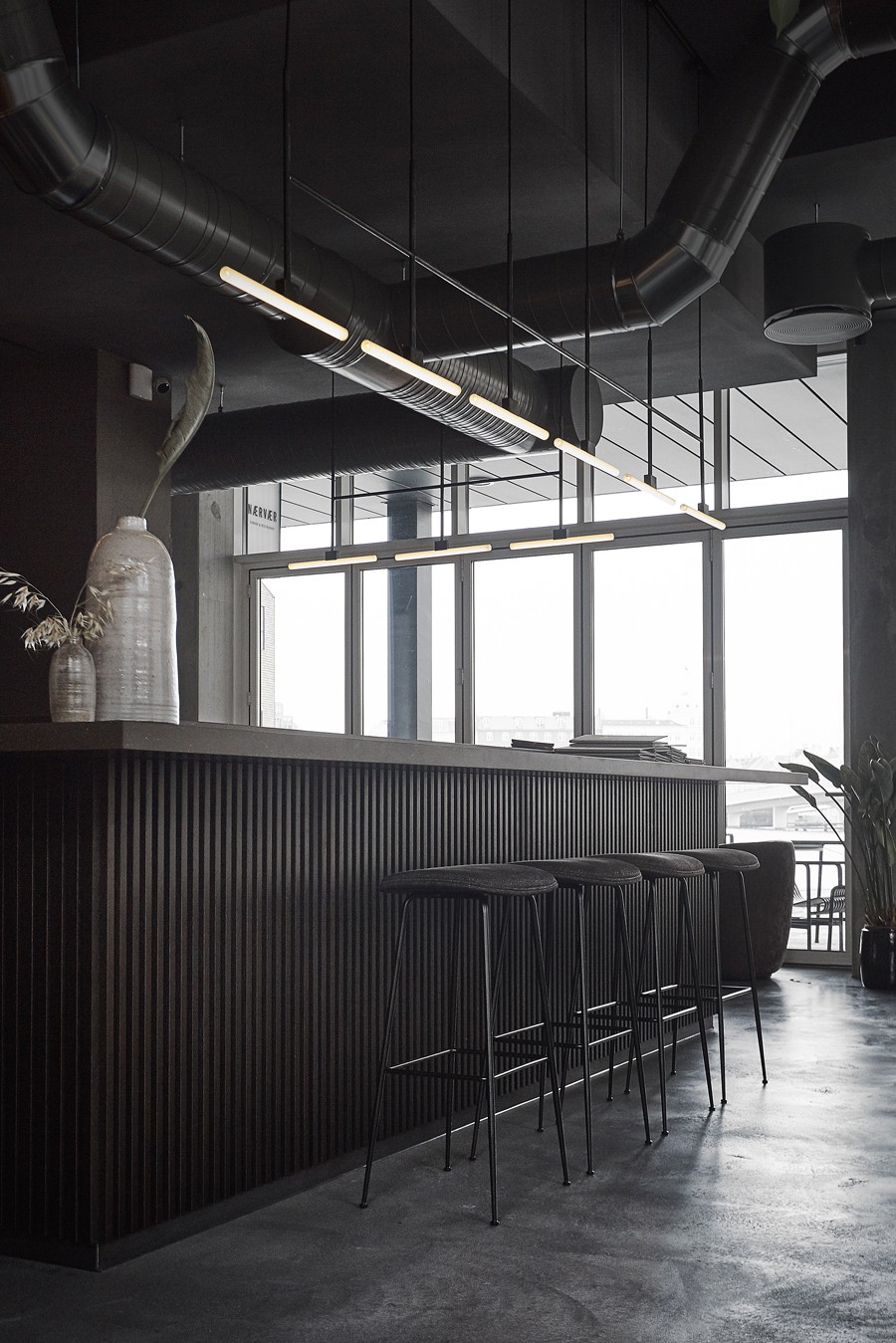 Notice the lamps hanging above the bar, also designed by Norm Architects. Constructed from slim oil-burned steel frames, the designers created a series of conceptual and highly industrial lamps for the space, providing warm and soothing light for the winebars´s guests.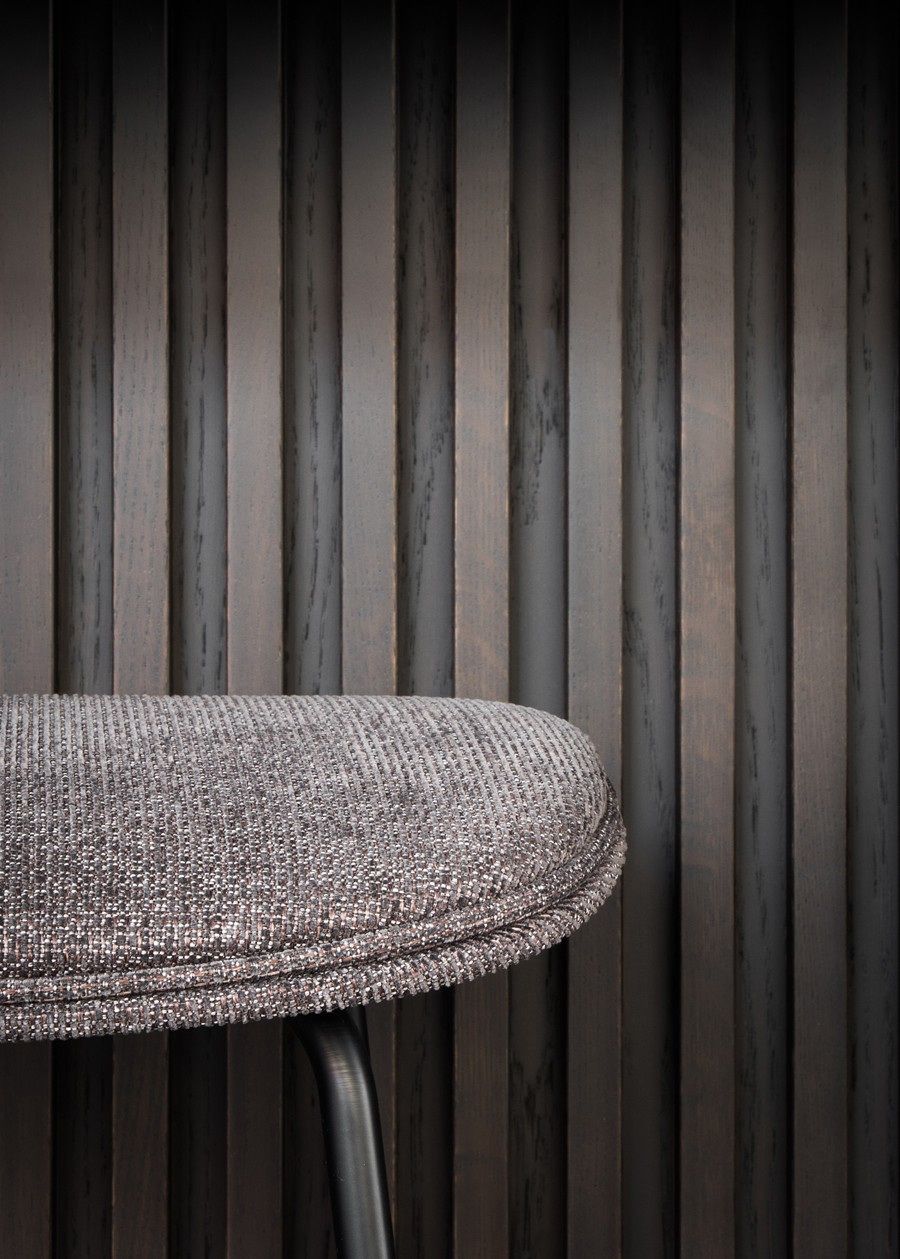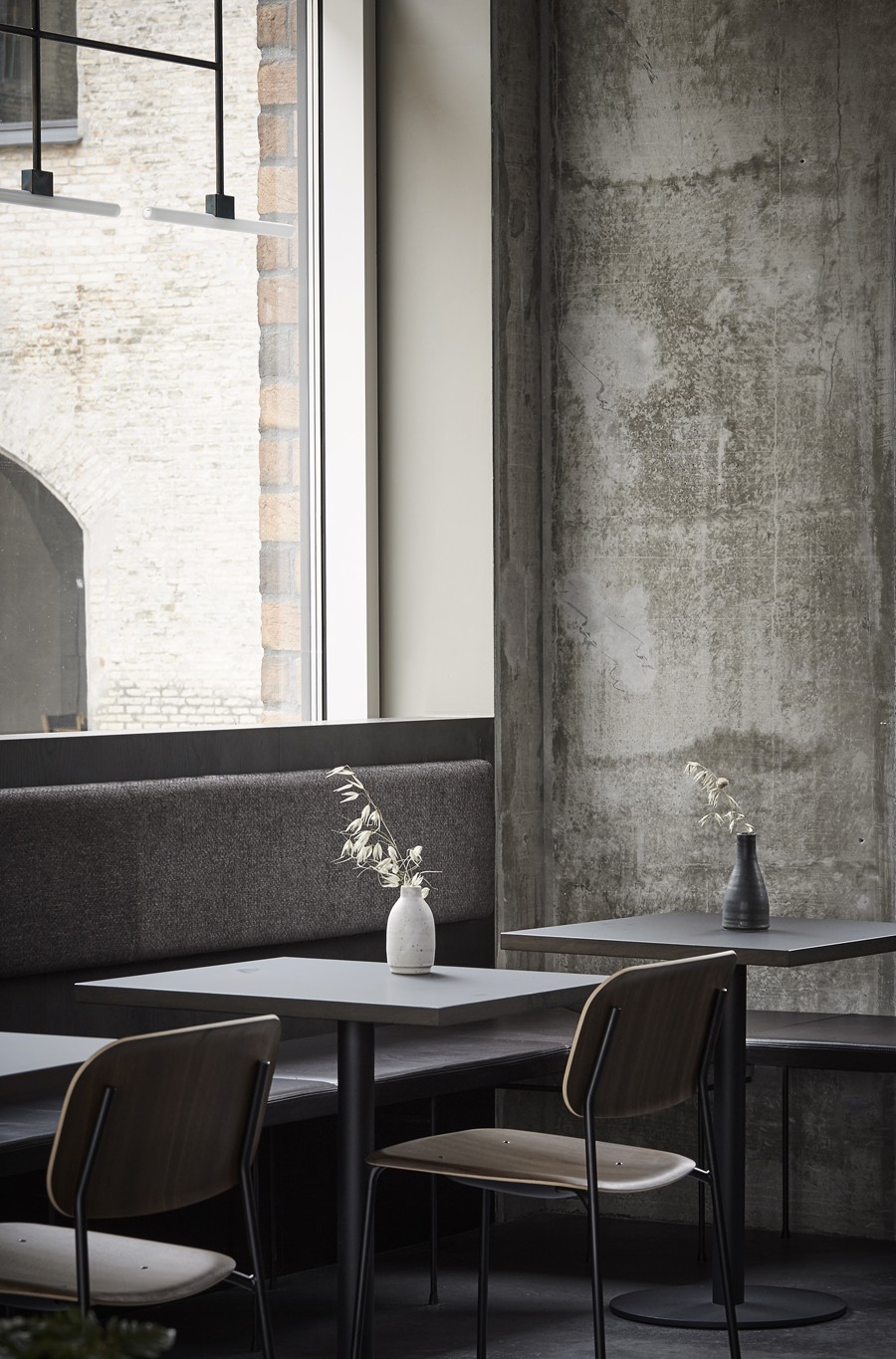 With a humble and intimate approach to the interior, Nærvær is formed by a casual atmosphere with small spaces and niches for guests to enjoy. With an interior design defined by an array of stone, wood and metal, the materials are all natural and have deliberately been altered in order to create dark and industrial surfaces that matches the mood of the place. This focus on tactility brings a warm, material richness to the interior that naturally compliments the raw concrete walls and industrial framework of the space.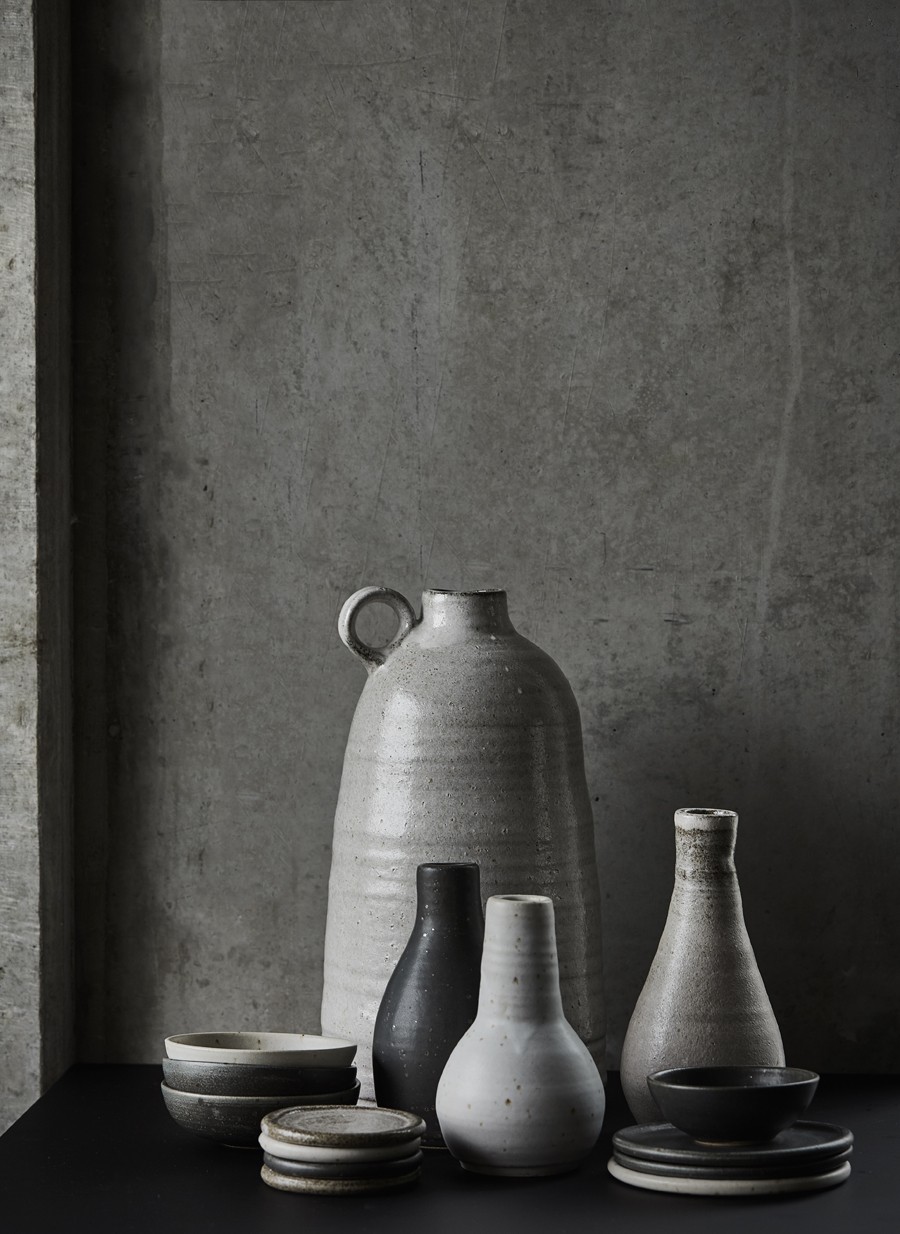 For this particular project, Norm collaborated with Danish ceramist Maj-Brit Würtz on a special collection of handmade plates, bowls and vases for use at Nærvær. (Her workshop is in the small town of Gilleleje, up north on Sjælland, and would definetly be on my list of places to visit if I were nearby.)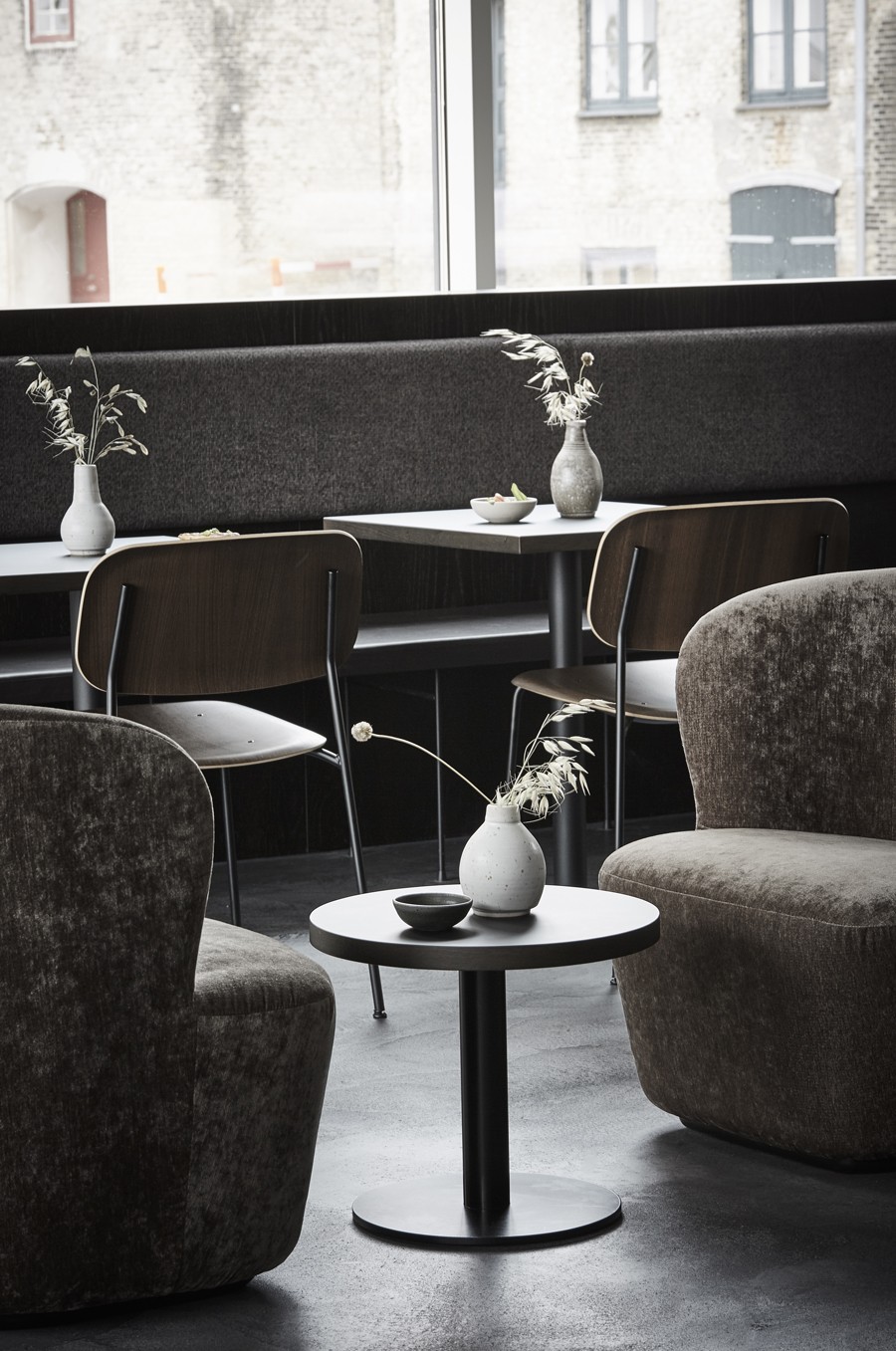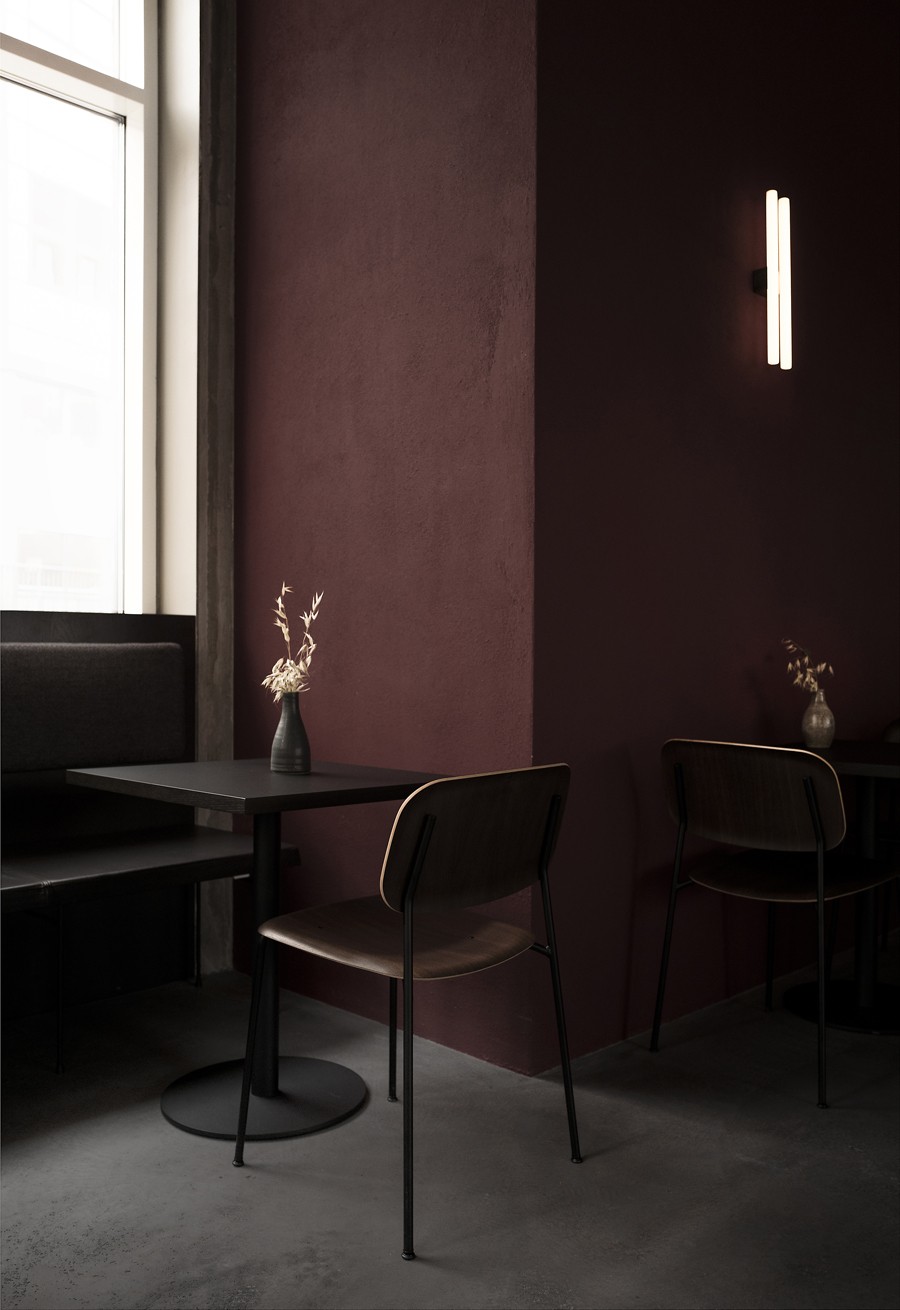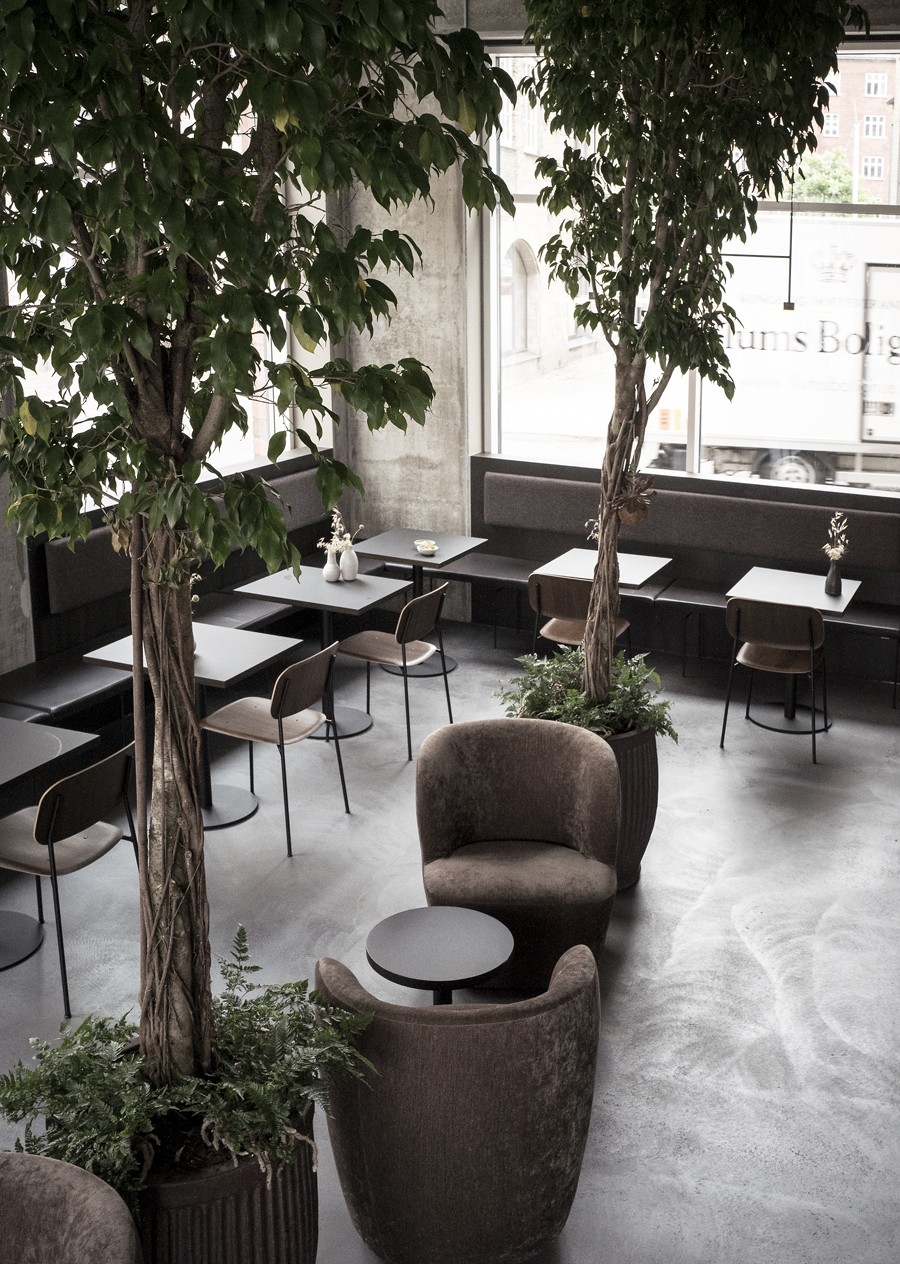 I absolutely love the mix of raw concrete walls, huge green trees, the elegant Gubi Beetle bar stools and Stay lounge chairs and the colors used from the dusty neutrals to the warm red. Perfection.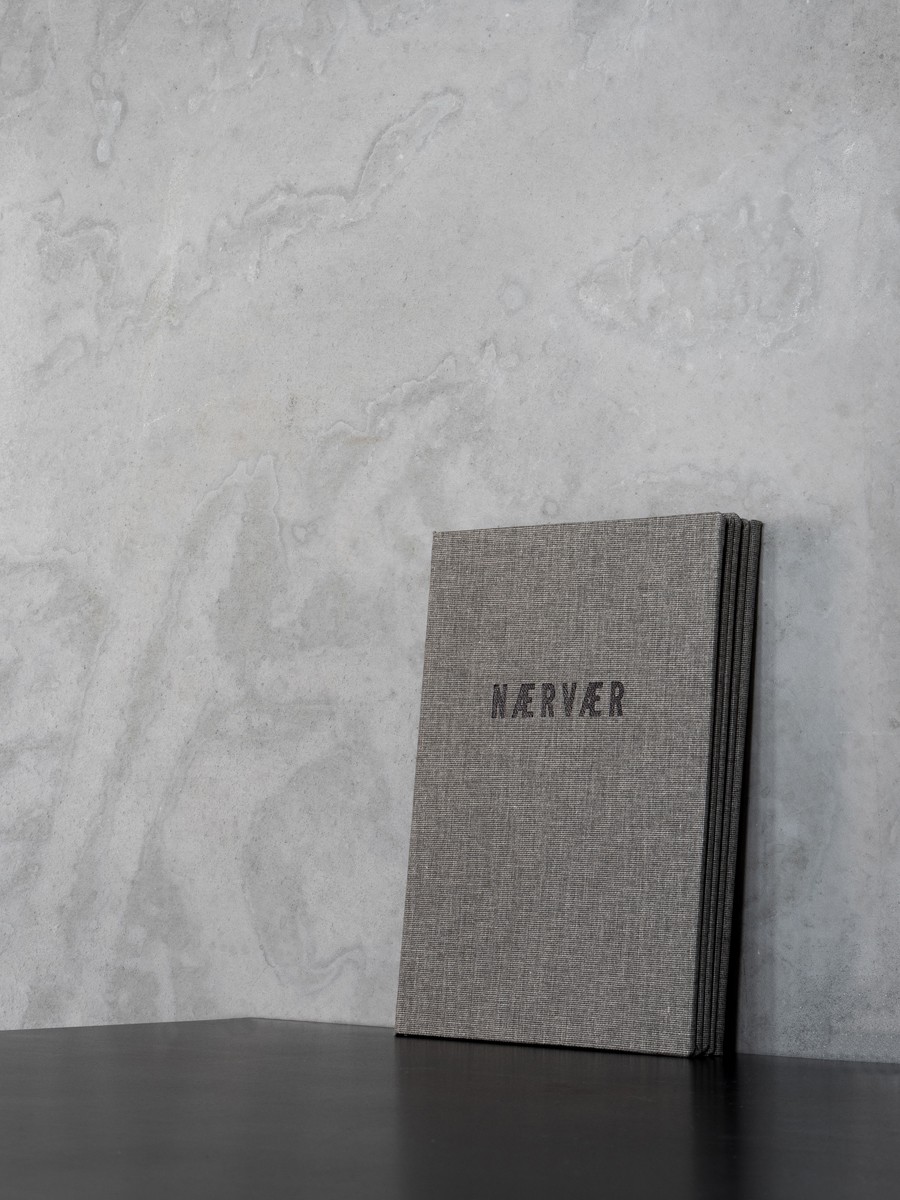 photos via Norm Architects
Elisabeth
LagreLagreLagreLagre
LagreLagre
Innlegget NÆRVÆR BY NORM ARCHITECTS dukket først opp på ELISABETH HEIER.