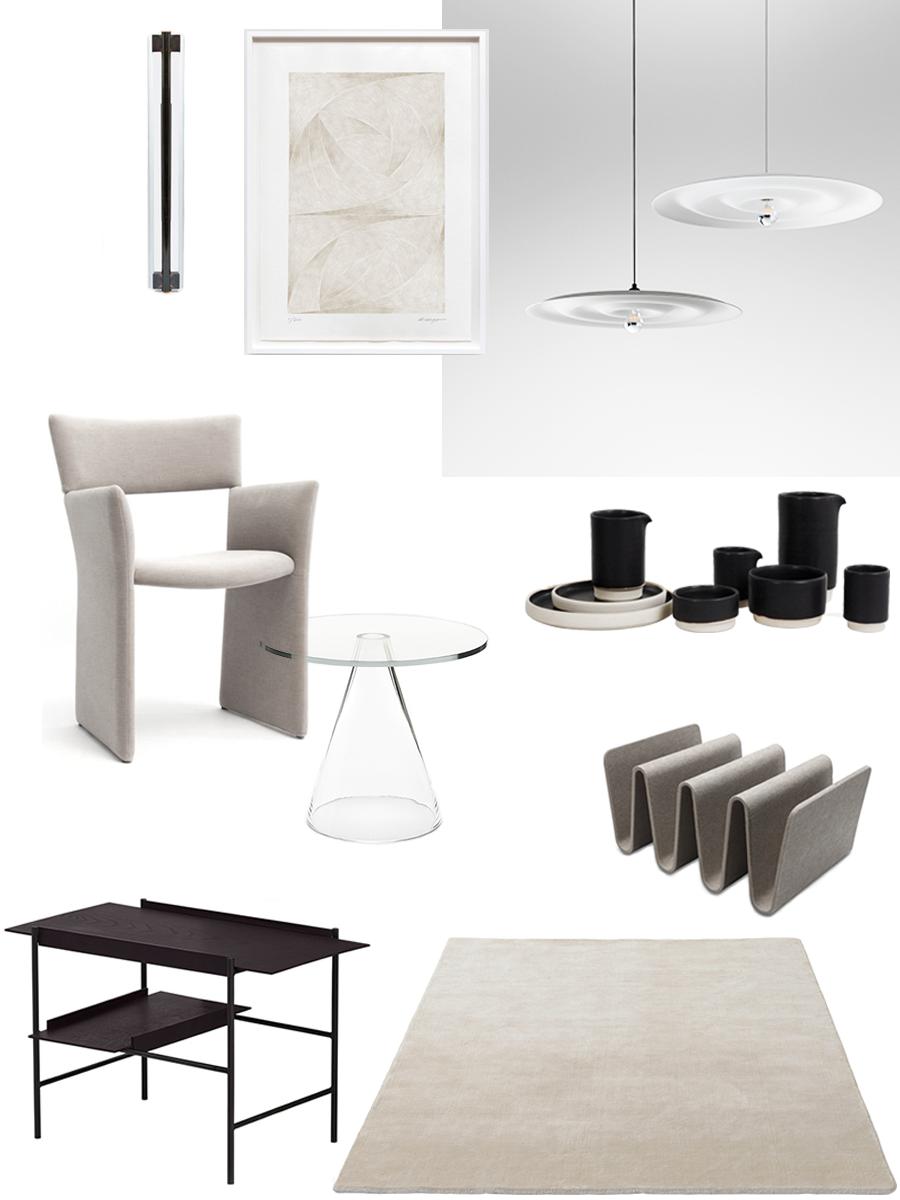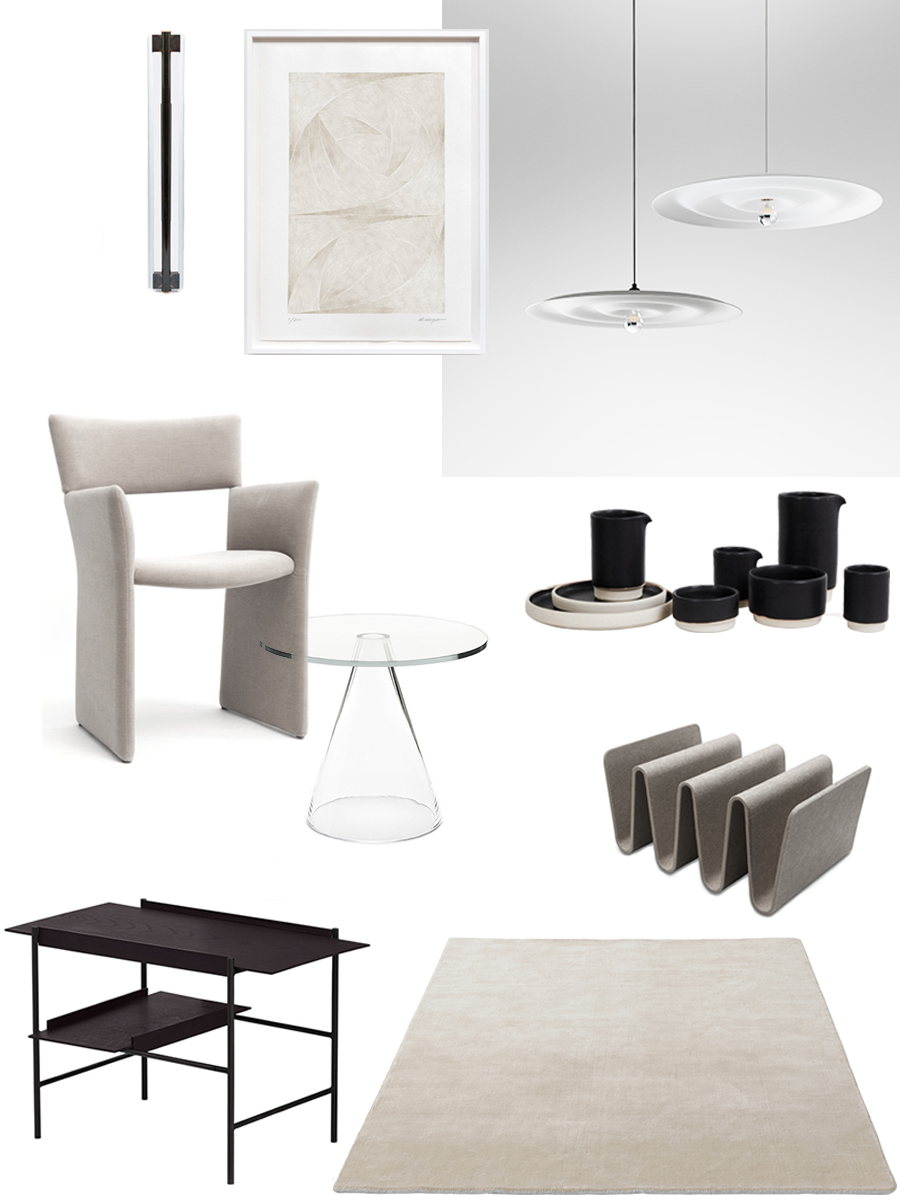 Collage by Elisabeth Heier
Ad/In collaboration with Houz
One of my favorite interior shops in Oslo has a lot of nice news this fall, both new brands and new products in general. With my moving coming up I have no problem filling up my wishlist. From top left; The Eiffel wall lamp from Frama is a industrial looking lamp made with simplicity in mind. The light is being diffused thanks to the blown opal glass. The construction rod is made from gun blued steel and it reflects the light softly. Design by Krøyer Sætter Lassen, 2015. Noon art print by Kristina Krogh, this limited edition giclée art print is made from one of Kristina's original drawings with pencils. It´s part of a series consisting of works of art inspired by the color transformation of the sky and the landscape in one day. The art print is made in a limited edition of only 200, signed and numbered by Kristina Krogh. The Alma pendant from Wästberg is part of a series of three lamps, a pendant, a wall lamp and a lamp for the ceiling. Different from everything else I´ve seen so far and very beautiful. The starting point for Alma lamp is a circle of soft sine waves diffusing light. The shape is based on a rotated sine wave, where light and shadow create a readily recognisable character. The lamp doubles as a solitary, for example freely suspended above a table, and in a group in a larger room. Crown Chair from Massproductions, a very sophisticated and truly comfortable dining chair designed by one of the co founders of Swedish Massproductions, Chris Martin. The chair is cleverly constructed, with playful elements. Backrests are perched on the armrests, seemingly unsupported but in fact relying on a strong, concealed steel joint. With these chairs I would never be sitting anywhere else than at my dining table. Sander Table from Massproductions in glass, like the Crown Chair this beautiful, mouth blown table is designed by Chris Martin. Houz also has gotten the AJ Otto stoneware collection from Frama in store this fall. I love the Japanese inspired plates, cups and mugs – and everything is handmade in Denmark. Pulse Magazine holder from Skagerak, designed by the Rumanian- Norwegian design duo Noidoi. Perfect for all my magazines, and very beautiful on its own as well with its sculptural shape. The magazine holder is made from the slightly flexible material moulded felt which is formed by recycled plastic. Kanso Tray Table from Please Wait To be Seated, design by Laura Bilde. The table has an understated, even austere, metal frame that bears the trays, made from black stained ash wood. Easy to fit together, it's a sturdy yet elegant expression of sculptural form and no-nonsense function. Last up, the Moor Rug from &tradition, design by All The Way to Paris. ATWTP wanted to focus solely on the shapes, colours and textures with the Moor rug collection – without any patterns. A rug brings all the elements of a room together in harmony, creating a feeling of closeness. The Moor rug have a subtle shimmer to the surface to echo the qualities of a gemstone. Available both in this pretty beige color and in moss green. 
Elisabeth
Innlegget MY OCTOBER WISHLIST FROM HOUZ OSLO dukket først opp på ELISABETH HEIER.