Melissa Young, founder of interior design firm, My Studio ID, invites us inside her luxe desert getaway—complete with teepee, endless textiles, and a VW dune buggy.
Young's love of design and architecture began at an early age. As a child, she watched her aunt map out beautiful Parisian hotels. It was after visiting her aunt's showroom, teeming with bold textiles and vintage furniture, that Young knew she'd follow the same path. 
Today, Young runs a 15-person team at My Studio ID, which has completed over 200 hospitality projects—including 25 restaurants in Burger Lounge's growing empire. The bulk of her firm's work has focused on restaurants, including six unique (and ultra Instagram-able) locations for Halo Top Creamery. This spring brings the studio's first hotel opening—a midcentury modern, three-story hostel in San Diego called Stay Classy.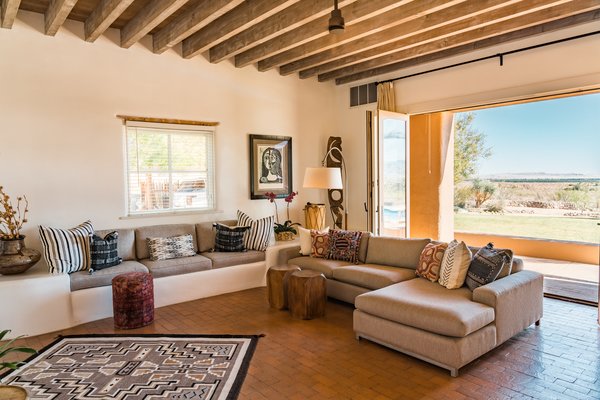 See the full story on Dwell.com: My House: Interior Designer Melissa Young's SoCal Desert Hacienda