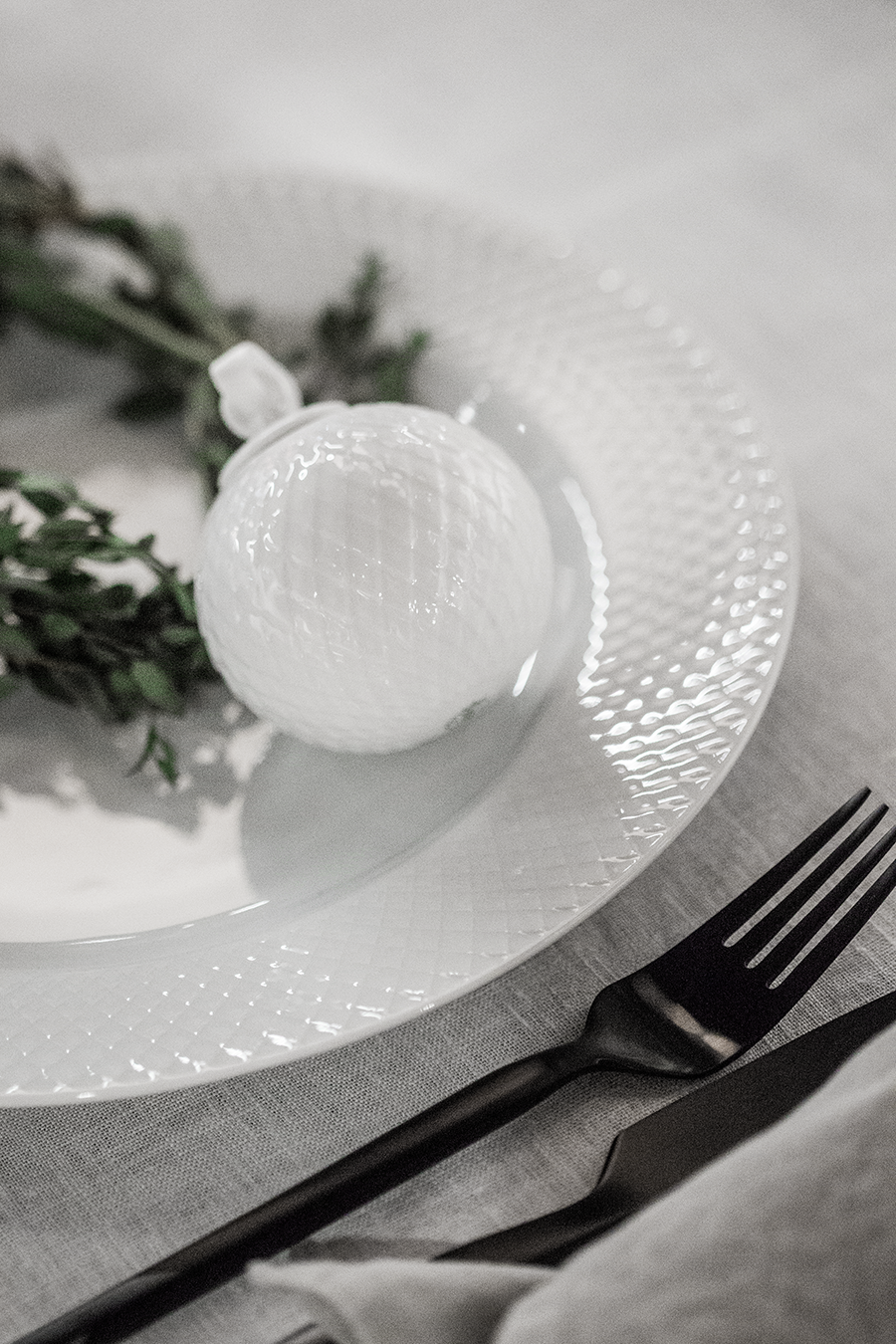 Sponsored
Christmas is closing up. The streets are decorated with twinkling lights, shops are loaded with gifts, markets are opening up around town, and even though I`m far from decorating my own home I kinda like getting into the mood by all of this. A little while ago I was asked by Rosendahl Design Group to decorate two tables at their event at Illums Bolighus in Oslo that took place earlier this week. Of course I wanted to, decorating tables and making some nice Christmas inspiration is something I enjoy very much.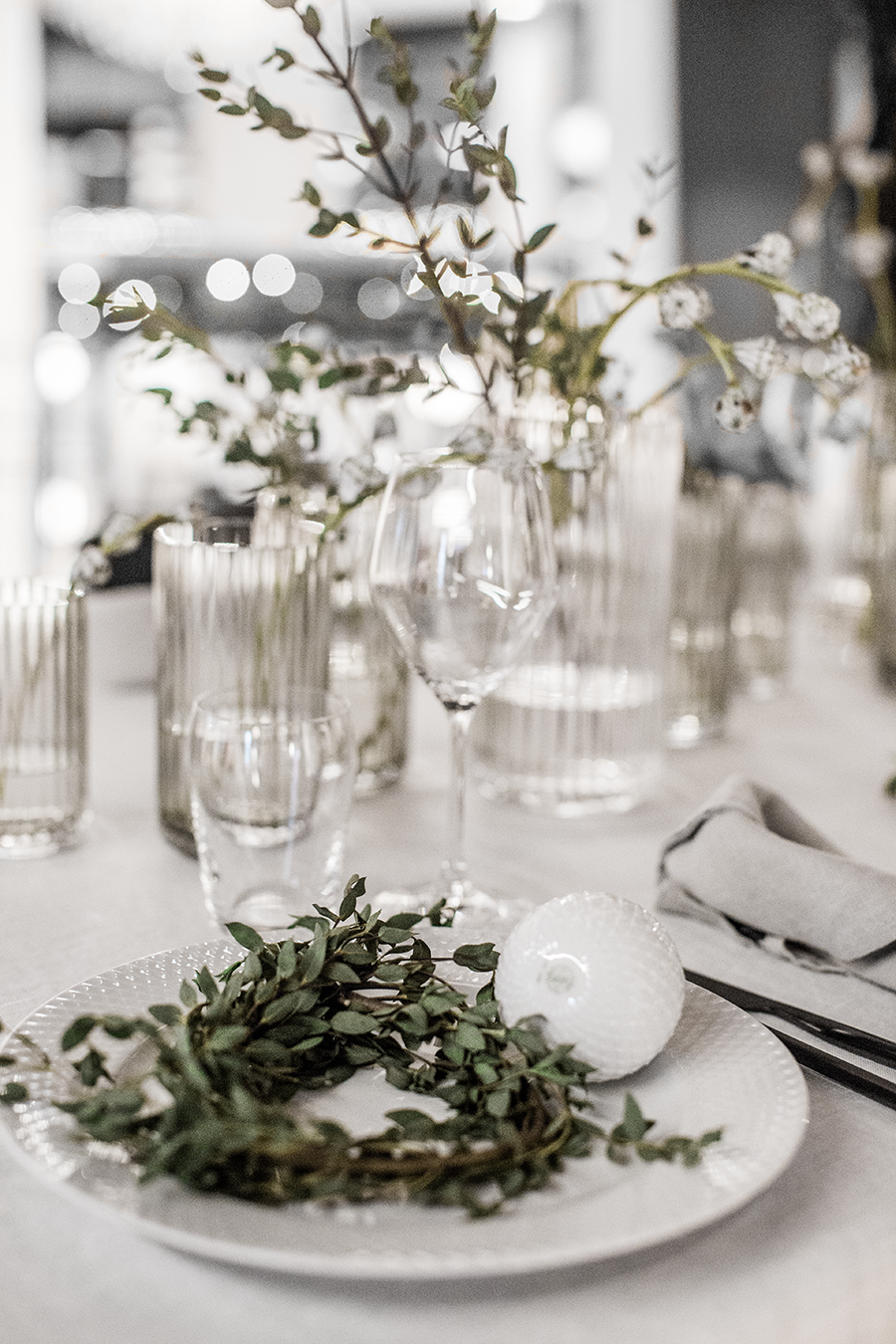 I got to work with two themes, Dinner with friends and Christmas Breakfast, both with the beautiful Rhombe series from Lyngby Porcelæn. As for both of them I wanted to express a feeling of understated luxury. High quality products in everything from plates, glasses and vases but decorated in a casual way who sets the mood for a relaxed atmosphere and good conversations.
At the dinner with friends table I used the classic rifled Lyngby vase both in smoked and clear glass together with the crisp white Rhombe plates. On top of the plates a simple wreath of eucalyptus and the Lyngby Porcelæn Rhombe bauble. The bauble is both as decorative on the table as hanging on the Christmas tree. Did you know that the iconic Lyngby Porcelæn vase was designed already in 1936? The vase has become an icon since then and more popular than ever. Both in porcelain and glass, and in a wide variety of colors makes it easy to find your favorite. I prefer them casually placed on the table with just a few flowers or twigs in each, making the vase stand out by itself.
Glasses; Holmegaard Perfection white wine and Holmegaard Perfection Tumbler. Cutlery; Gense Dorotea Night. Table cloth and napkins in linen from Himla. Everything to be found at Illums Bolighus.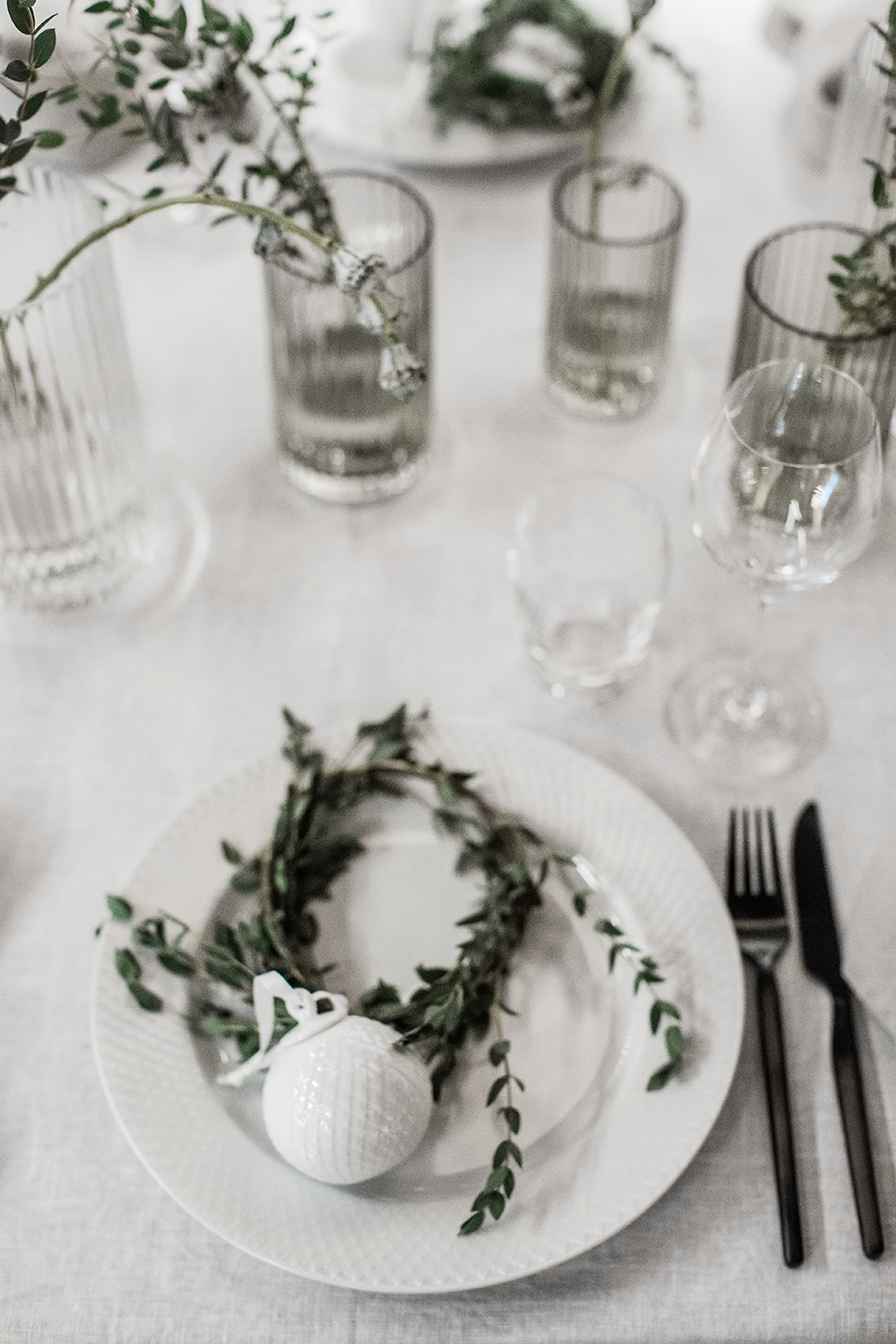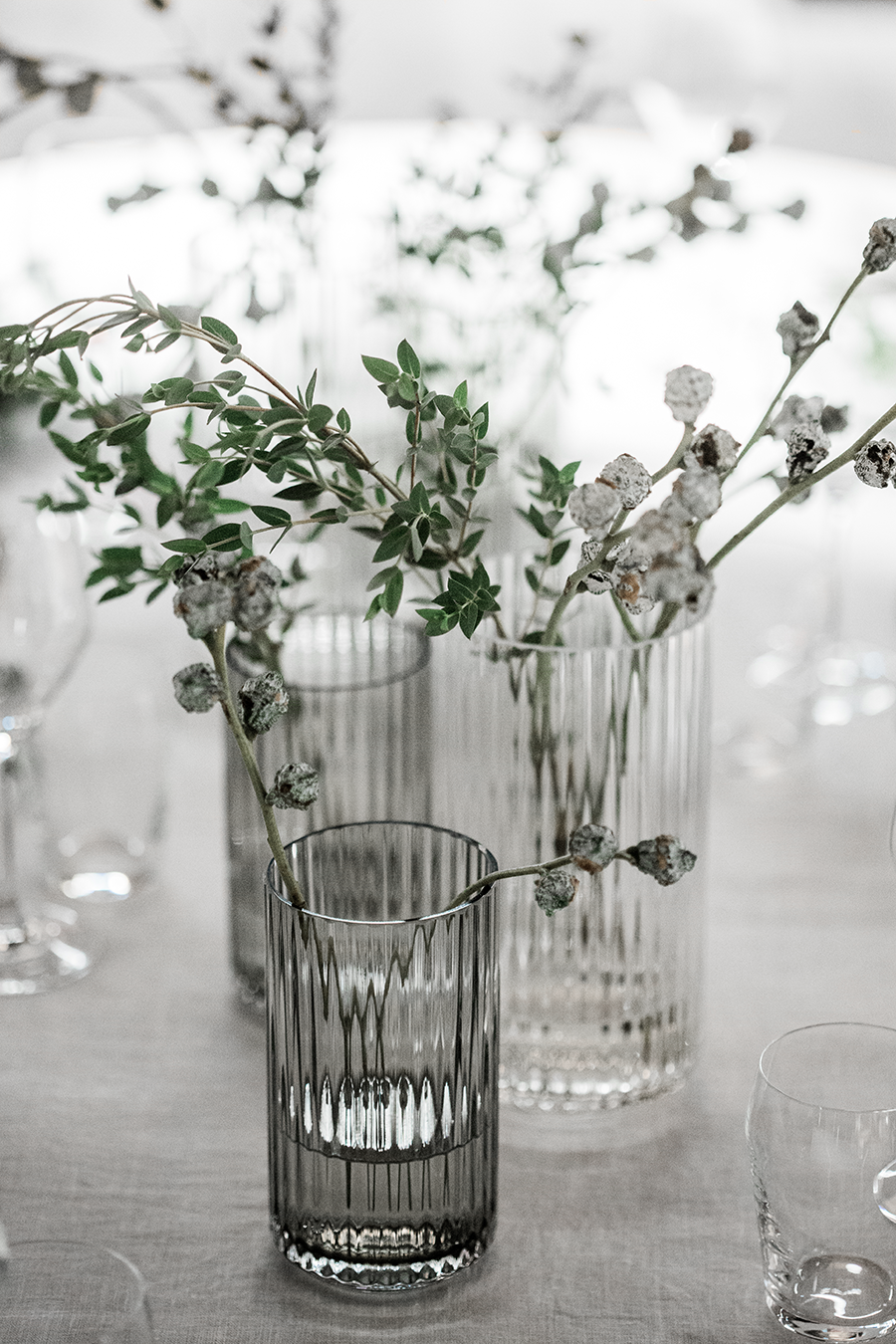 In my second table setting the theme was Christmas Breakfast. Imagining early morning, excited children and a slow and nice breakfast. Also decorated in the Scandinavian, clean way I prefer. The Lyngby Rhombe series is a tribute to the classic dinner set. A series with a subtle re-interpretation of a familiar pattern. The pattern originates from the large design archive of Lyngby Porcelain and had its debut on the popular series, Danild from 1961. Back then, the pattern was printed on the porcelain as transfermarks, but in the new and updated version the pattern is placed as reliefs on the rim of the plates.
To add some typical (at least for me!) Christmas flowers on the table I placed white Hyacinths in the Chapeau bowl. I have one of those myself and I love the shape, the matt surface of the porcelain and the versatility of it. Decorative on a shelf with the lid on, for storing smaller items, used as a bowl for soup or sweets, or with Hyacinths in for Christmas. The Chapeau bowl is designed by Milia Seyppel for Lyngby Porcelæn. Together with Lyngby candle holders it was the decorative objects needed.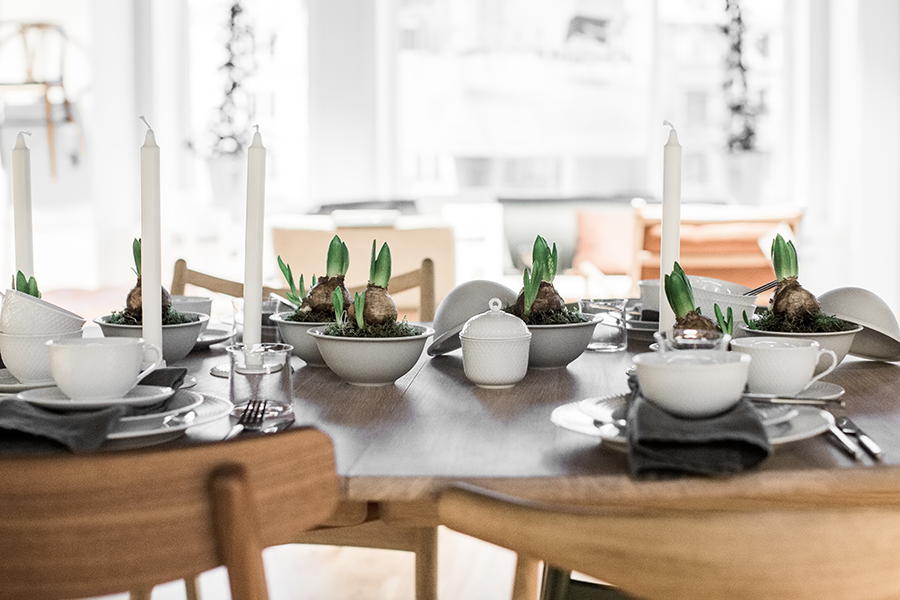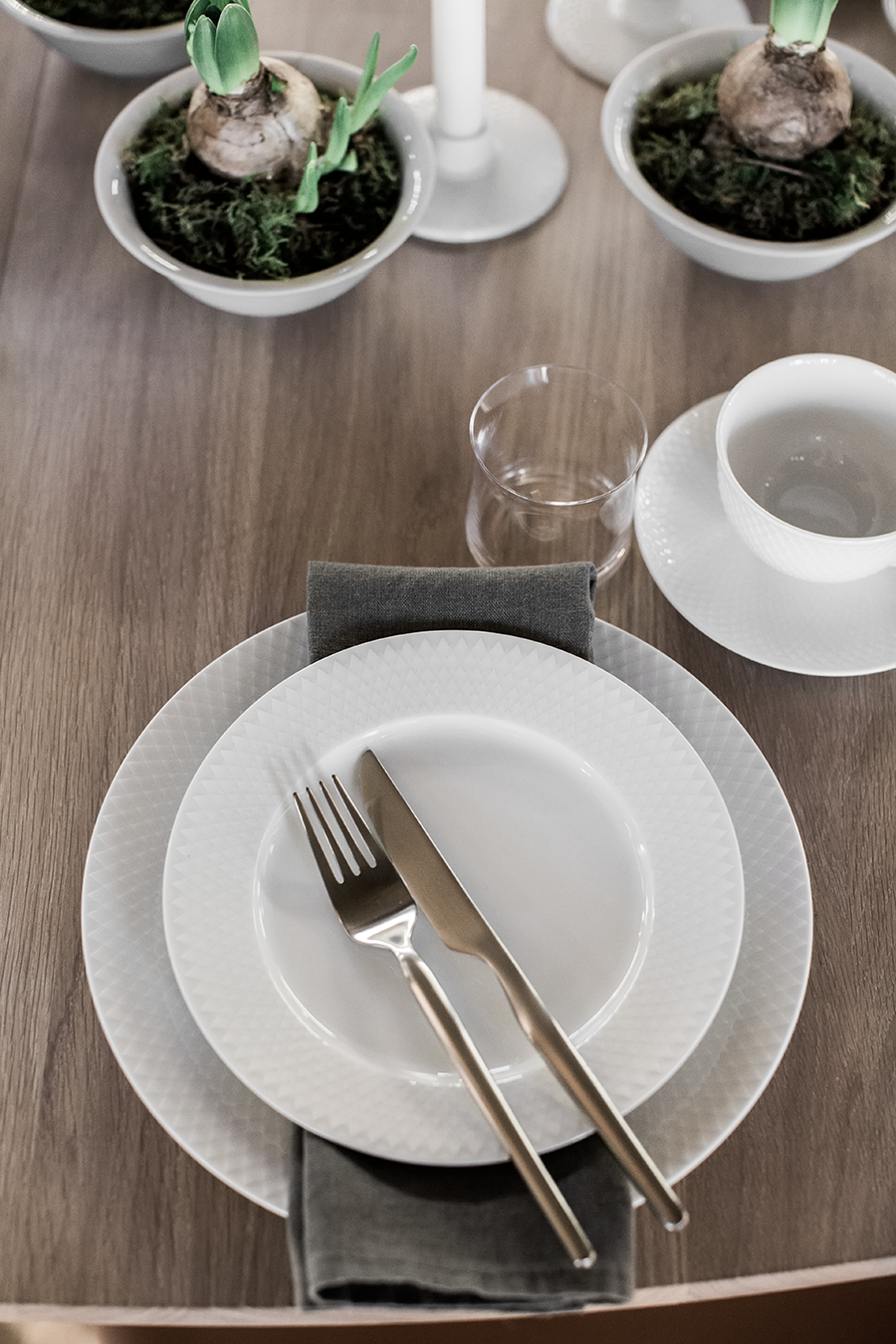 All porcelain from the Lyngby Rhombe series. Glasses; Joe Colombo/Lyngby Porcelæn, linen napkins/Himla, steel cutlery Dorotea/Gense. Everything available at Illums Bolighus. The tables will be a part of the exhibition until December 31.st.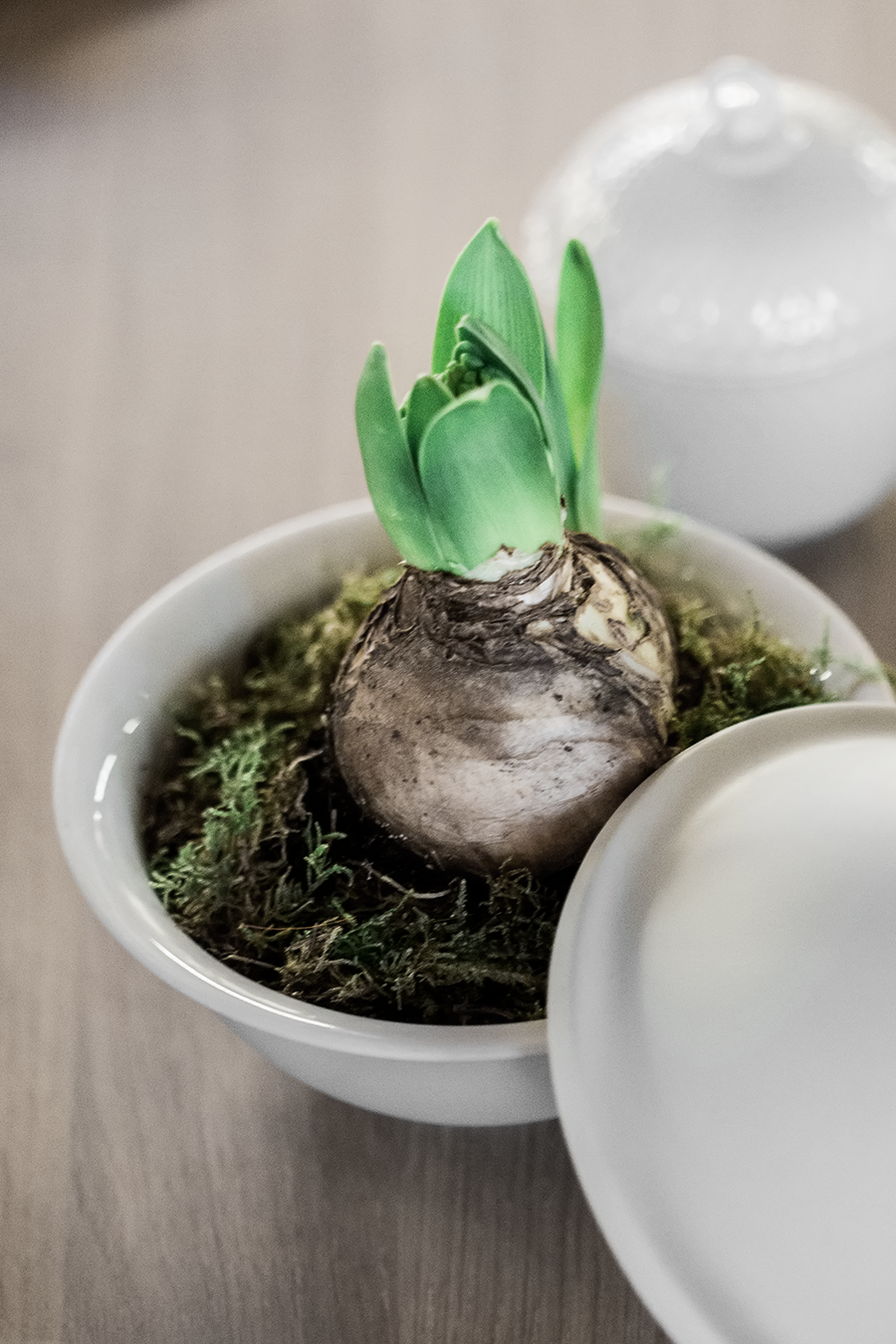 Photos by Anne-Margrethe Malkenes Mathisen/Rosendahl Design Group
Elisabeth
Innlegget MY CHRISTMAS TABLES FOR LYNGBY PORCELÆN dukket først opp på ELISABETH HEIER.