In San Miguel de Allende, a retired couple uncover serenity in a calm, contemporary weekend retreat.
Designed by Mexico City–based architects Pablo Perez Palacios, Casa La Quinta is a direct reaction to its surroundings and context. Sited in a densely packed neighborhood, the modern dwelling features private outdoor spaces for relaxation, while also displaying a strong sense of traditional Mexican character in a chic, sophisticated manner.
In total, the residence includes three patios and an impressive indoor swimming pool. In conjunction with the muted tones and materials, the elements combine to create a serene place to enjoy the Mexican climate.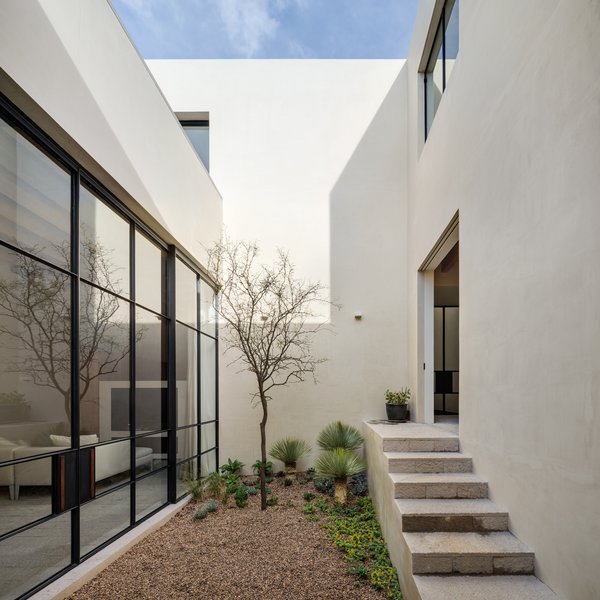 The 3,767-square-foot home is arranged around three separate courtyards, each detailed with a unique aesthetic, use, and program. 
The walls surrounding the courtyards, including those of neighboring properties, are all painted the same cream hue and appear to mimic the traditional stucco construction of the area. 
See the full story on Dwell.com: Muted Tones Mingle With Light and Shadows to Form a Quiet Mexican Oasis
Related Post: