For its Spring/Summer 2016 collection, Danish brand Menu has interpreted the principles of modernism in a contemporary way, as articulated under the heading "Modernism Reimagined".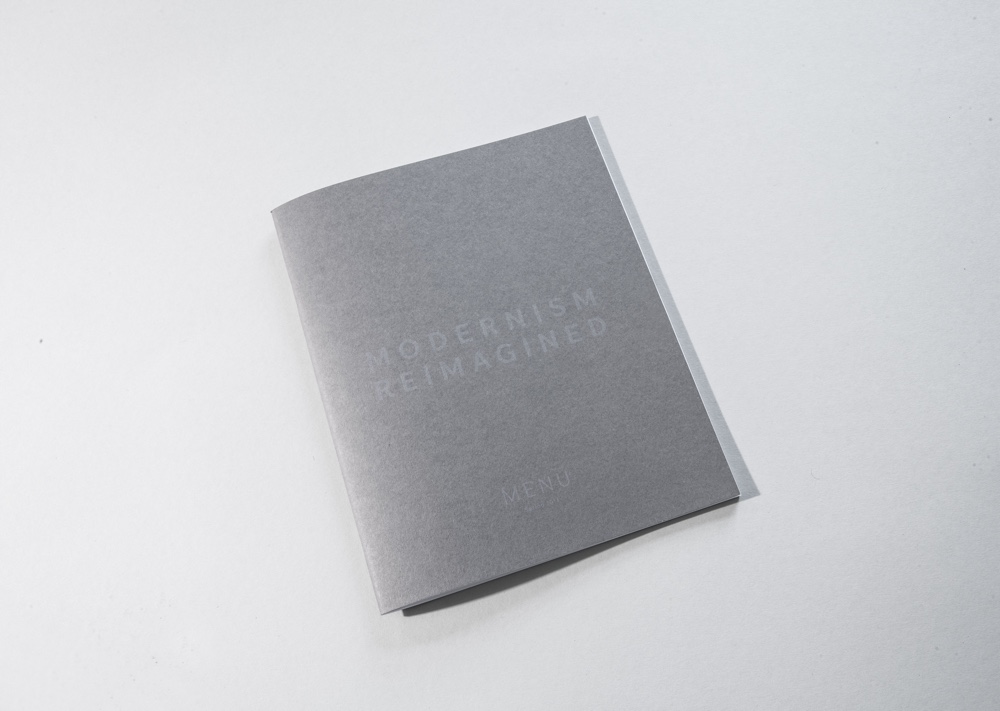 Sans Ornamentation
Menu's latest collection is inspired by the founding principles of modernism and the genre's continuing influence on design.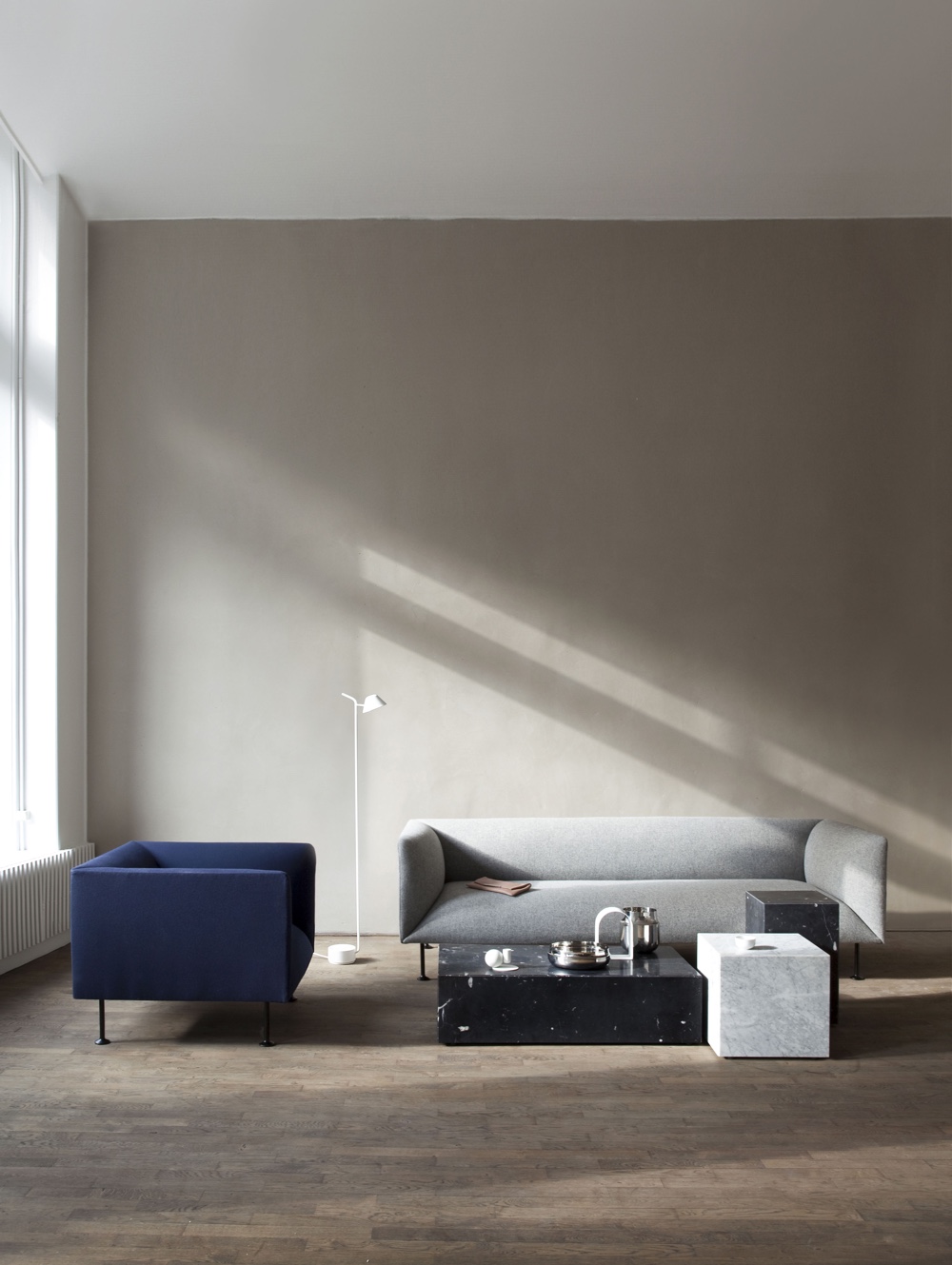 Godot 01 1-seater and 3-seater by Iskos-Berlin.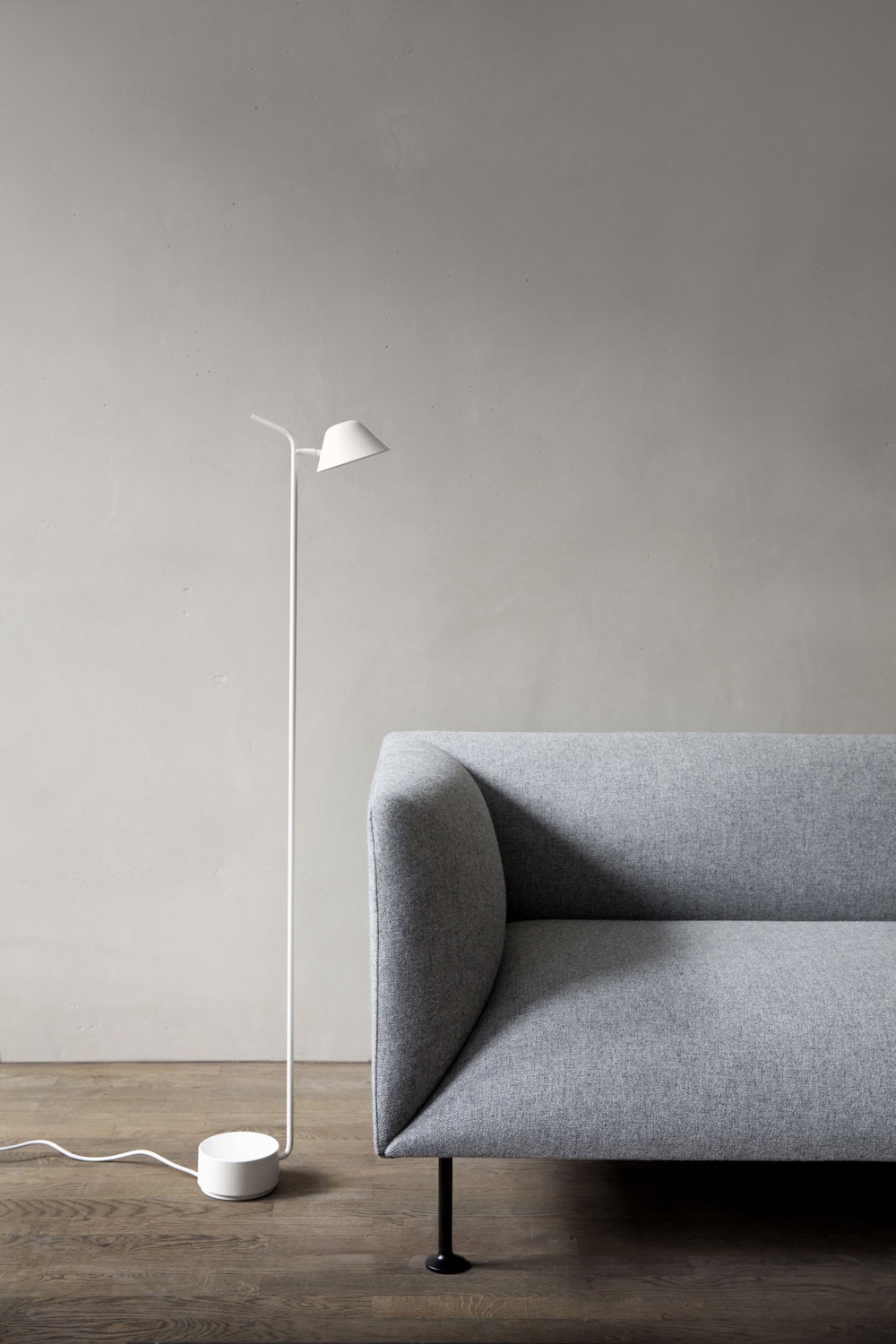 Peek floor lamp by Jonas Wagell.
A pioneer of the modern movement, Czechia (as it is known today) -born architect Adolf Loos (1870-1933) denounced ornamentation as embellishment, a thing to be suppressed in order for modern culture to thrive. In his confrontational 1908 essay "Ornament and Crime", Loos writes: "The evolution of culture is synonymous with the removal of ornament from utilitarian objects." (Source) In what was doubtlessly a controversial piece for the time, Loos discussed how ornamentation impacts on an object's utility and ultimately renders it obsolete.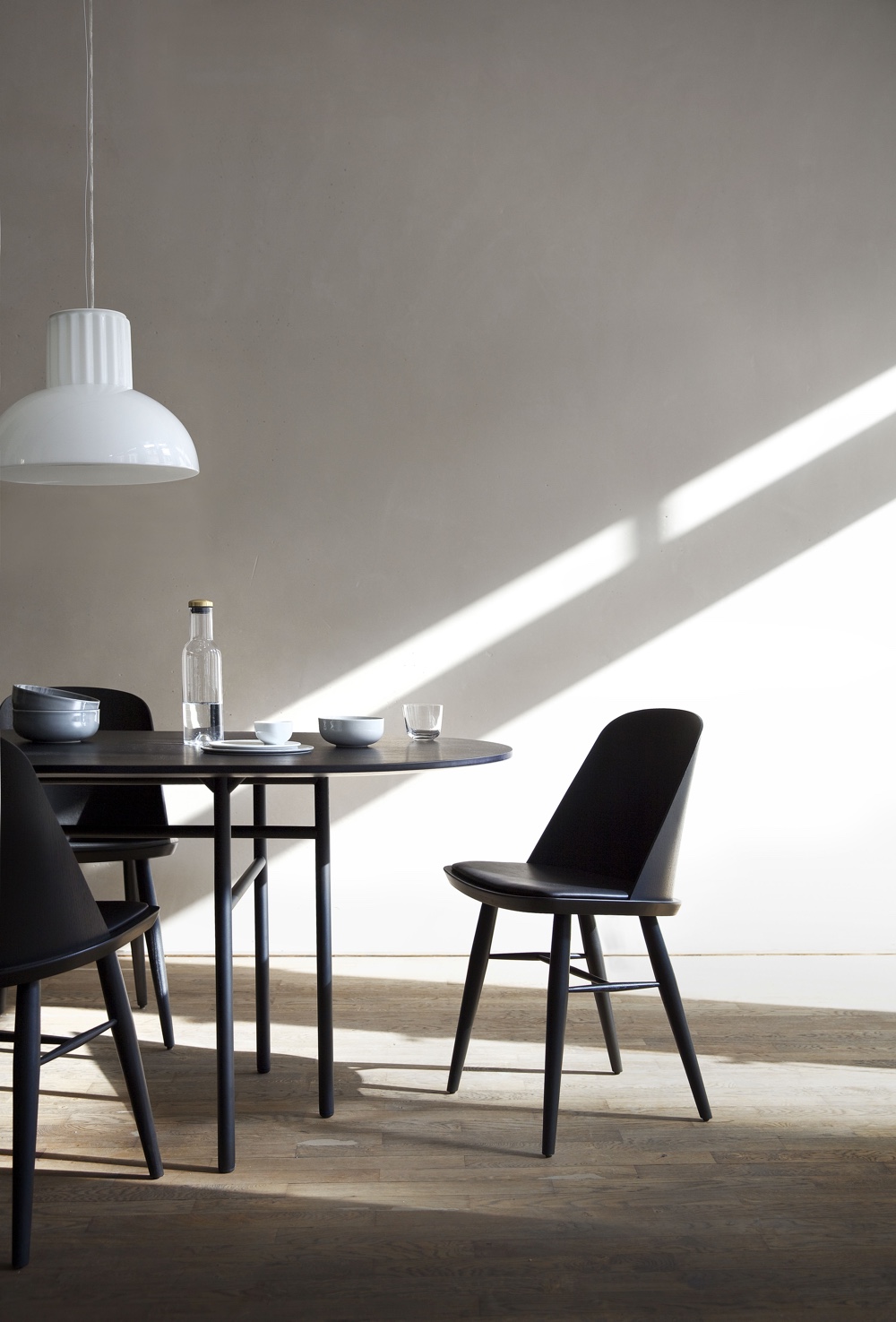 Synnes Dining Chair by Falke Svatun.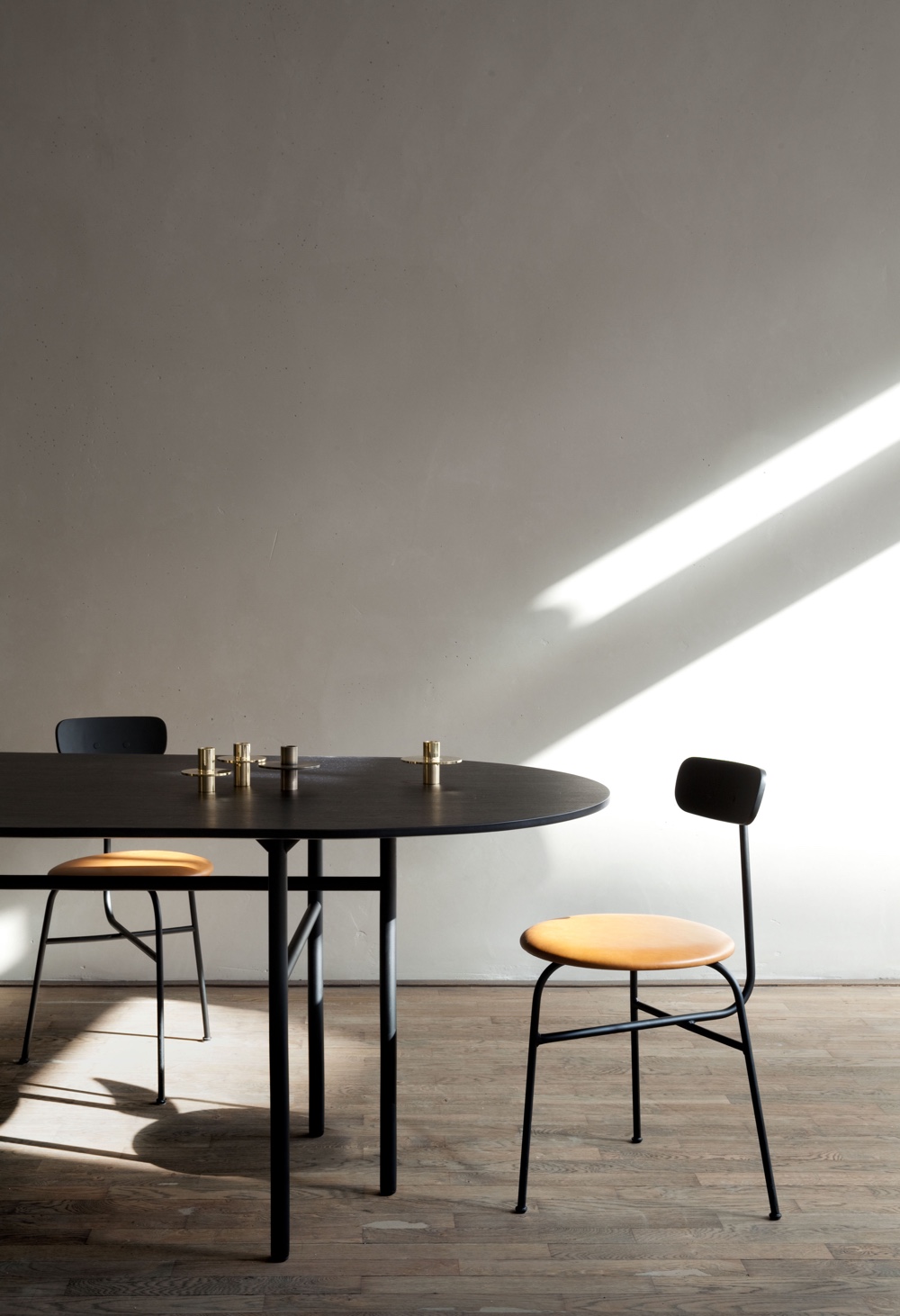 Afteroom chairs by Afteroom.
Modernist Ideals
Loos committed himself to ideas that were both evolutionary and liberating and believed the intention of architecture and design was to create an enduring and unobtrusive background, thereby leaving room for individual self-expression. His thinking was fundamental to the foundation of such notable institutions as the Bauhaus and would help define modernist principles and ideals.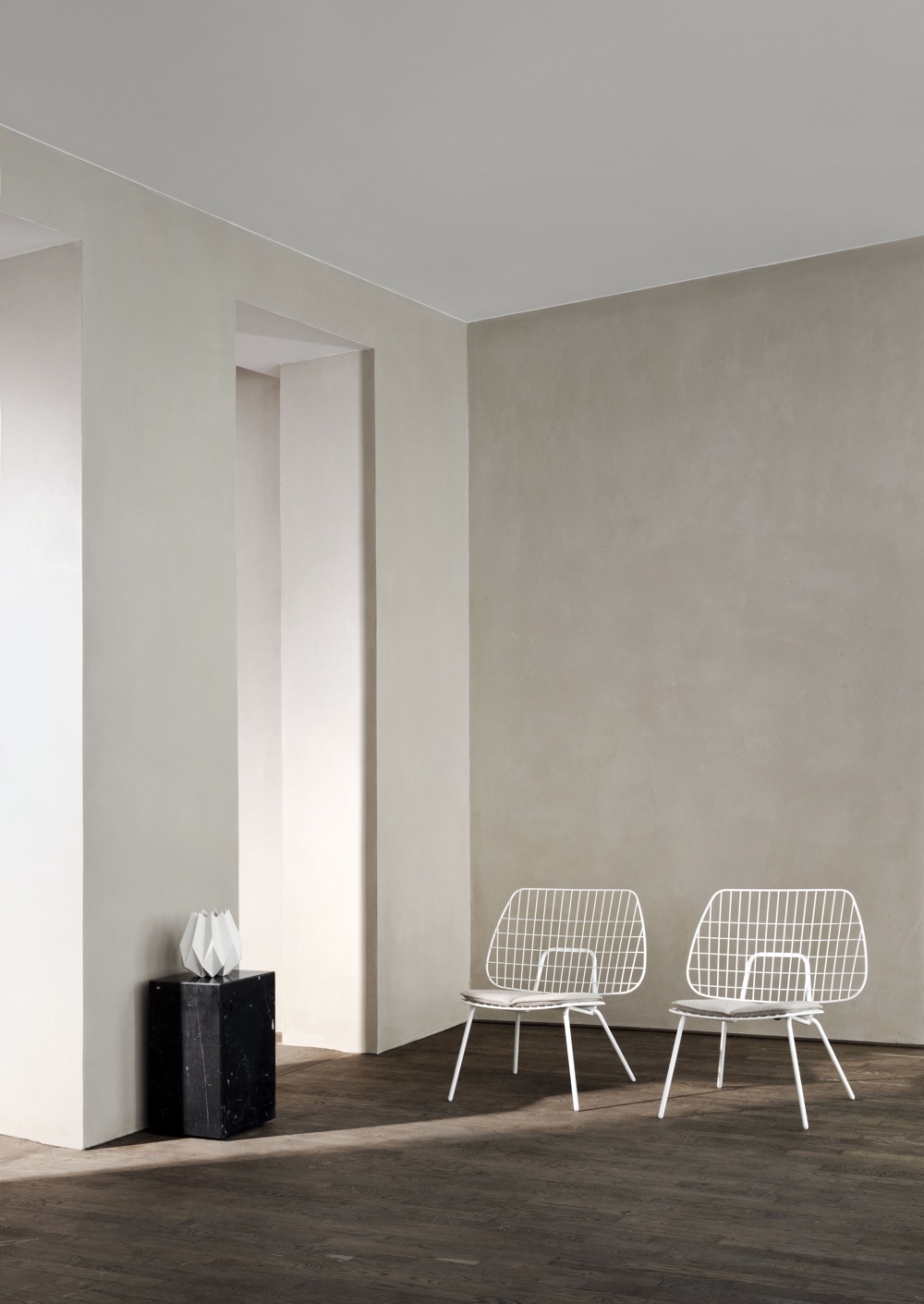 WM String Lounge Chairs by Studio WM.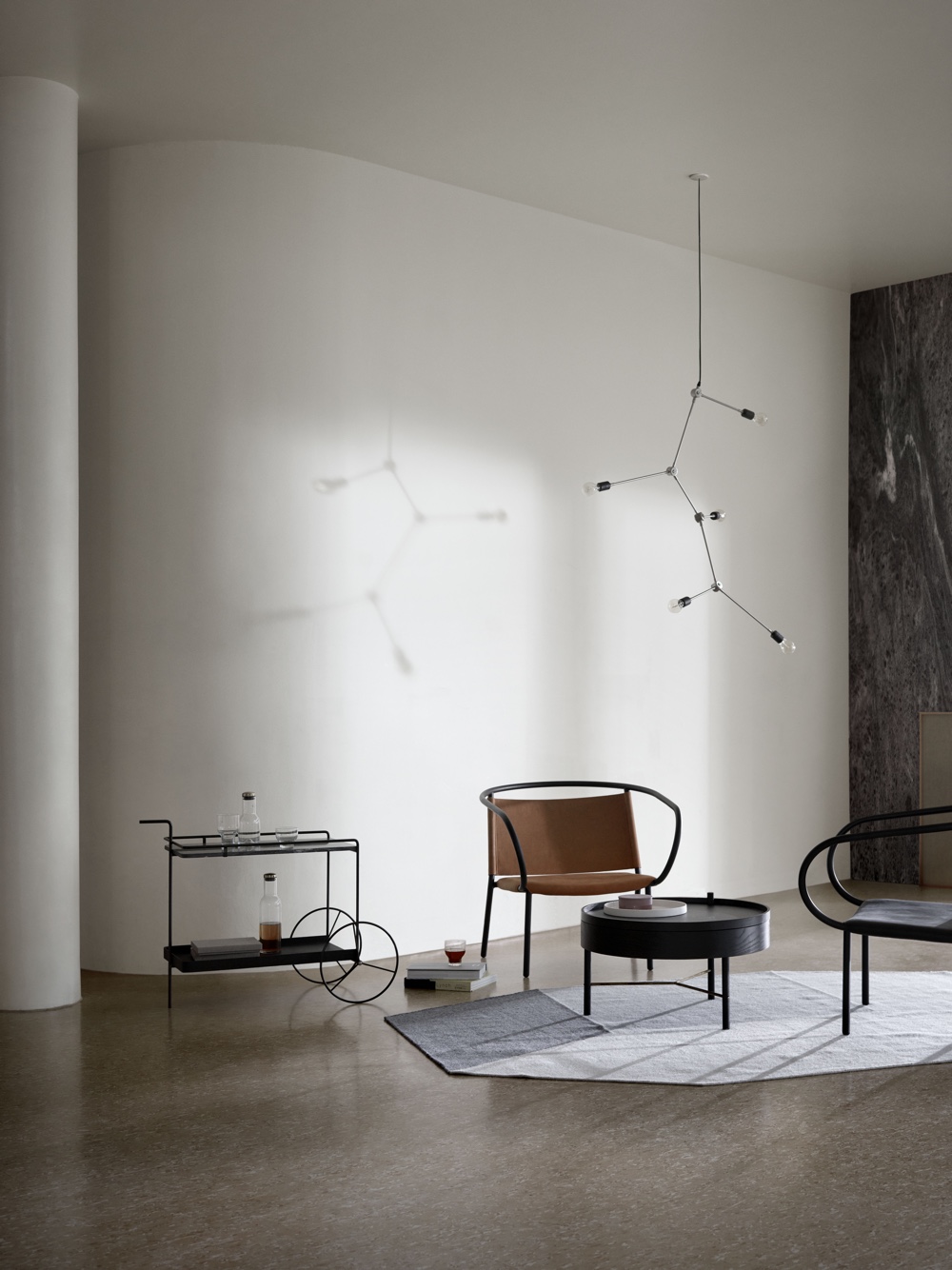 Harrison Chandelier by Søren Rose Studio; Afteroom Lounge Chair by Afteroom; Turning Table by Theresa Arns; Willenz Volume Rug by Sylvain Willenz.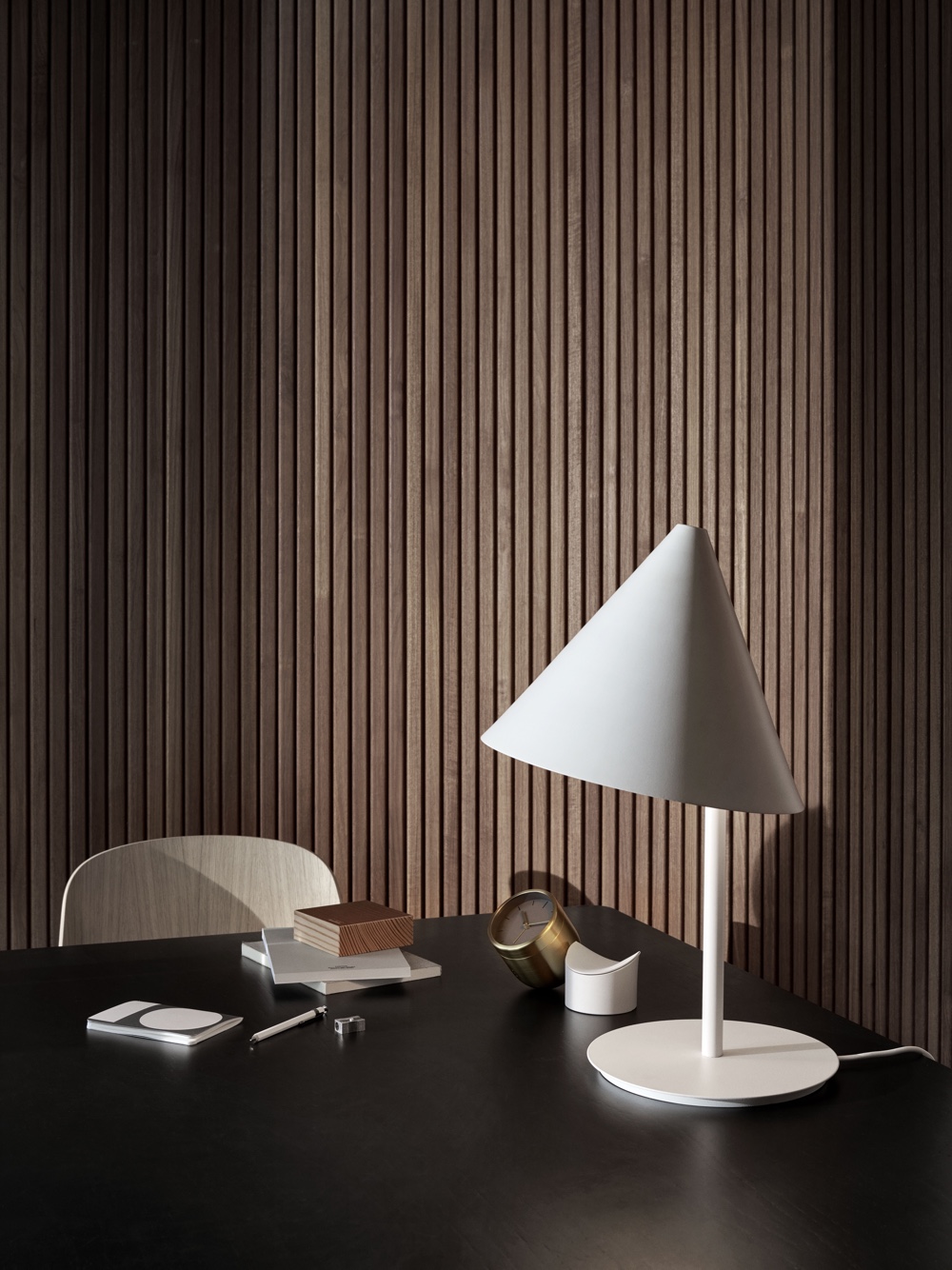 Conic Table Lamp by Thomas Bentzen.
The masters of modernism have had a profound impact on how we view and live with design in the present day. Names such as Marcel Breuer, Eileen Gray, Mies van der Rohe, Charlotte Perriand, Le Corbusier, Alvar Aalto, Gerrit Thomas Rietveld, Walter Gropius, Ernest Race, the Eameses, Arne Jacobsen, Poul Kjærholm and Hans J. Wegner are still well known and "voguish".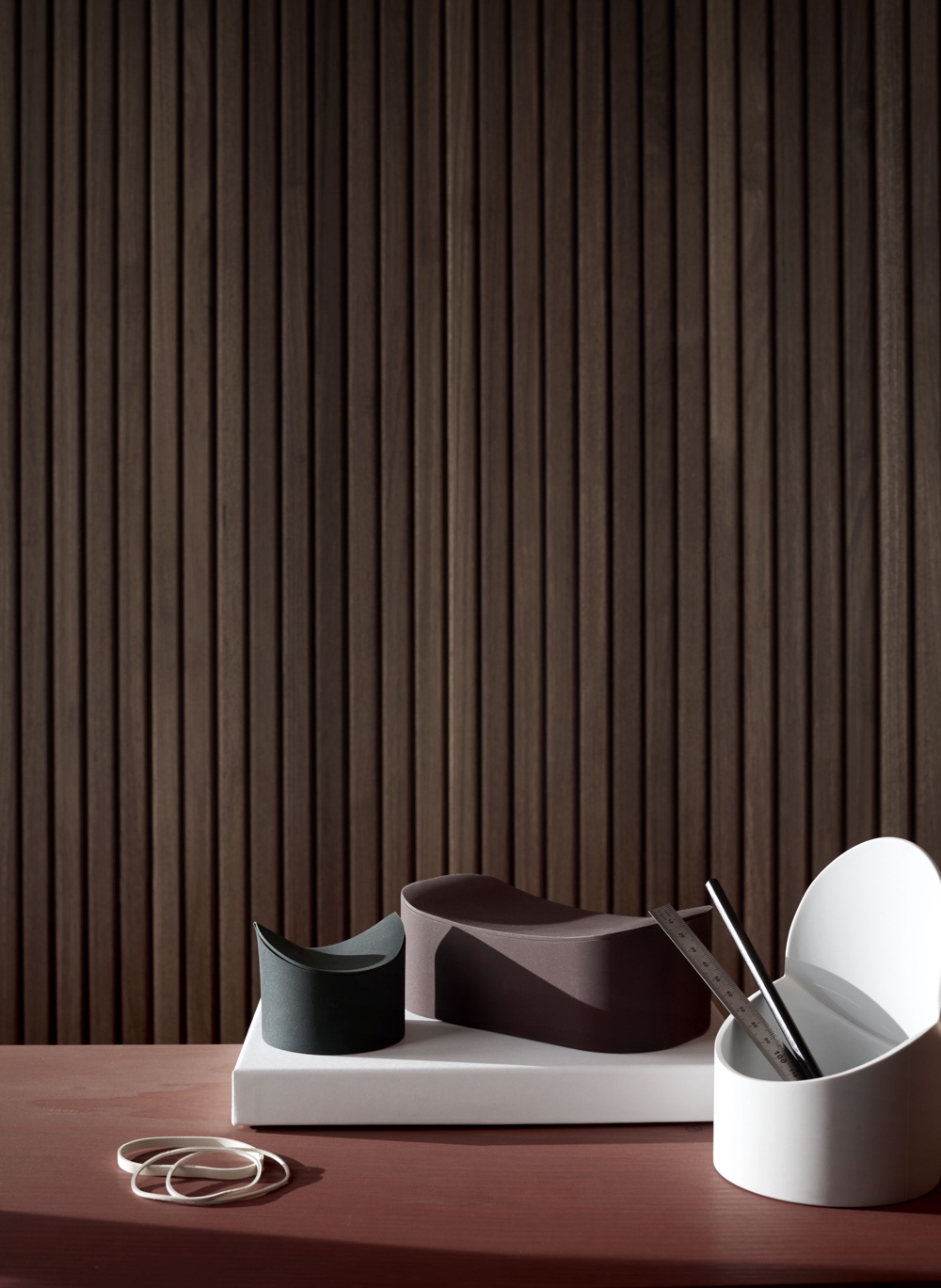 Phold by Shane Schneck.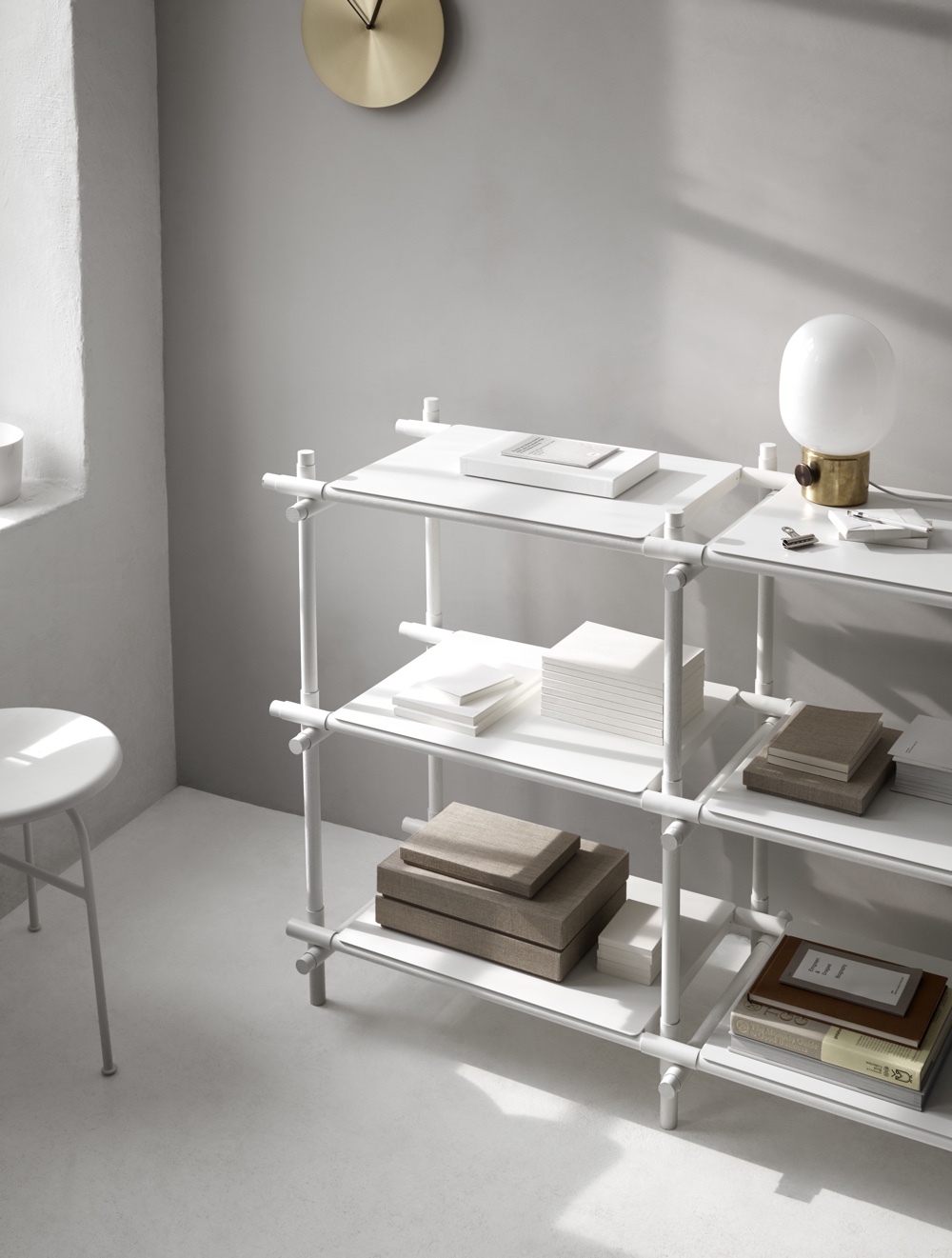 JWDA Metallic Lamp by Jonas Wagell; Stick System by Jan & Henry.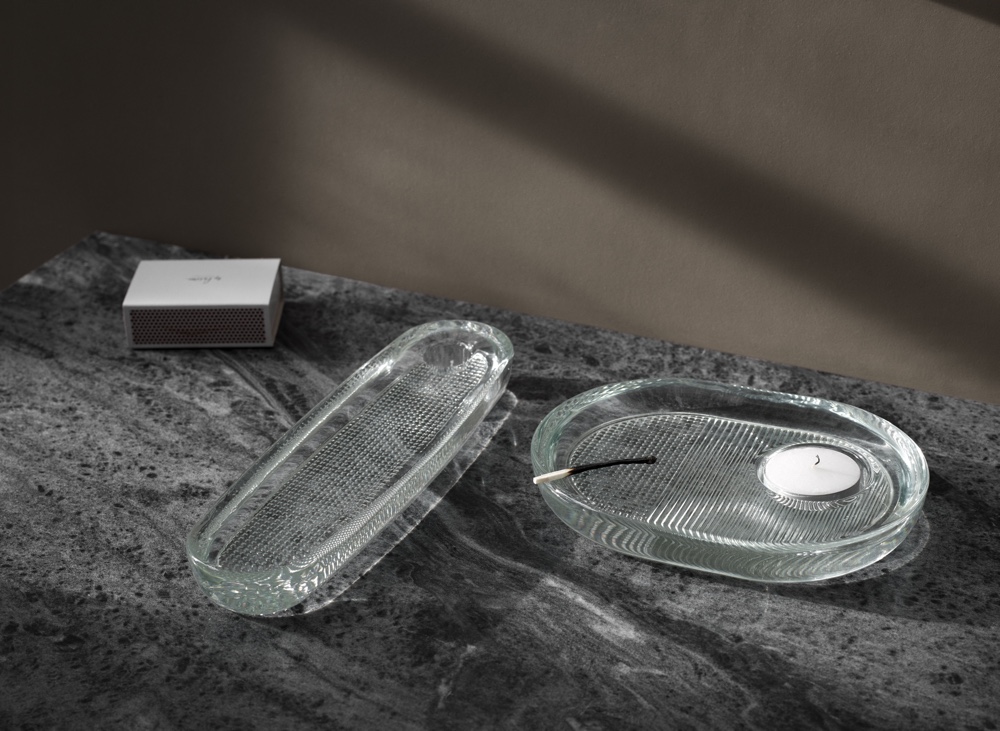 Melt Candle Holders by Note Design Studio.
Just as Adolf Loos questioned ornamentation and the Bauhaus combined notions of fine art with craftsmanship and industrialised mass production, so Menu works in a similar manner today. Moreover, the Nordic expression of modernism, while decidedly functional, is underpinned by an approach that is organic and human: it is an inherently organic style of modernism.
"Modernism Reimagined"
Menu has expressly chosen to revisit the values and virtues of those many modernist masters. Avoiding the heady abandon and excess of the postmodernist era, Menu's intention was to capture the varied elements of "good design" in its bid to reimagine modernism: from natural materials to simplicity, aesthetics to functionality. In the same way as those one-time modernist masters worked with bent tubular steel, from Marcel Breuer to Charlotte Perriand for example, so Menu chose to use tubular steel in several new designs, but with a somewhat more elegant, less rigid, edge. And similar to Arne Jacobsen, Alvar Aalto and the Eameses among others, the brand made use of bent veneer in its new collection of objects and furniture. As a result, Menu has presented a range of beautiful, functional and affordable everyday objects, in honour of those late modernists.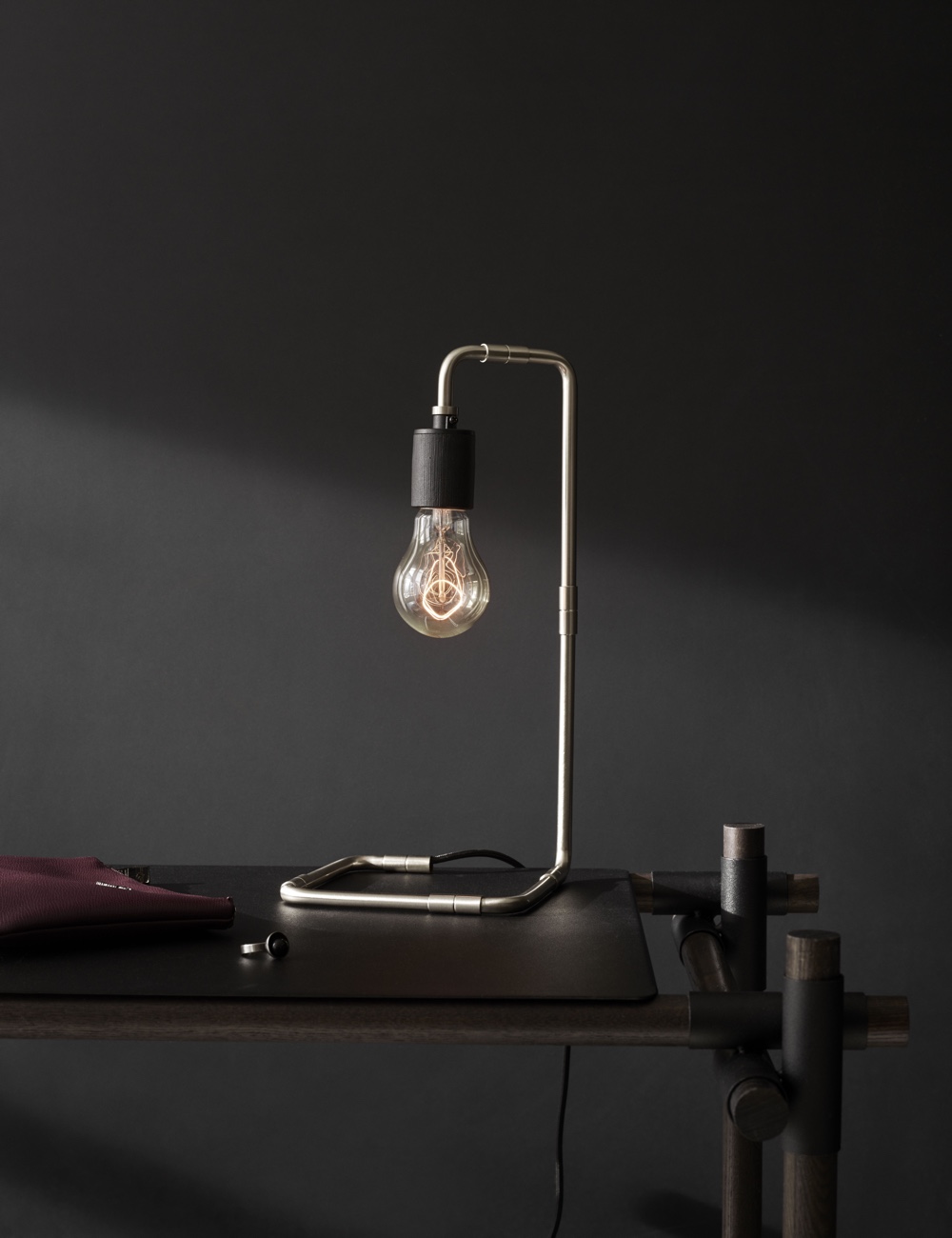 Reade Table Lamp by Søren Rose Studio.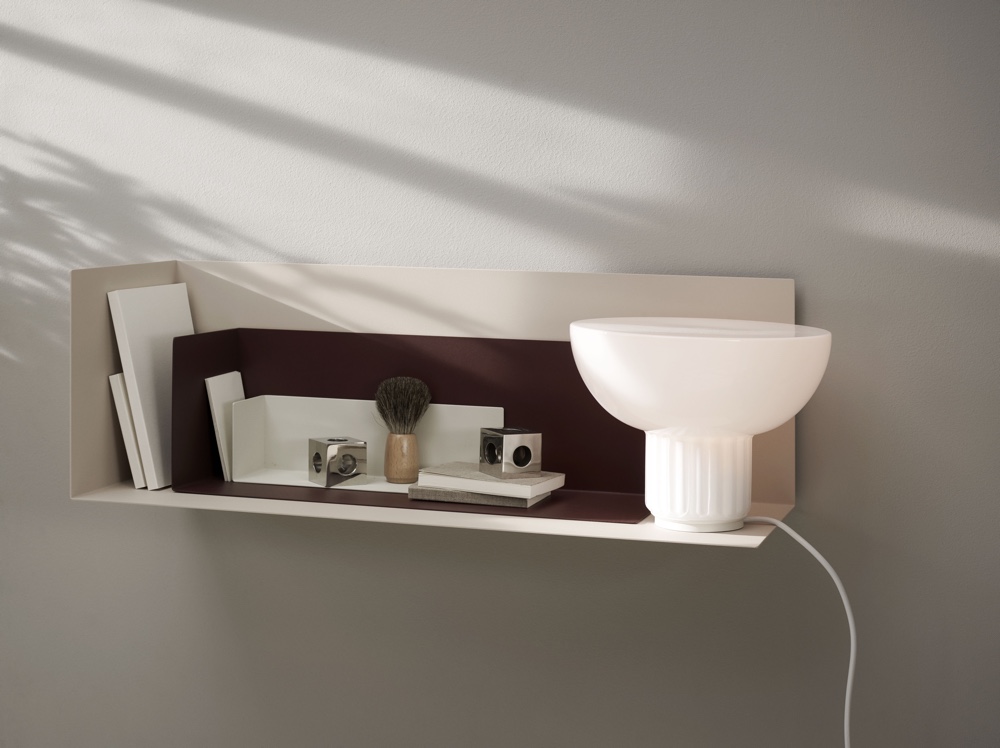 Corner Shelf and Corner Divider by Kyuhyung Cho; The Standard by Sylvain Willenz.
The photographic style of the "Modernism Reimagined" theme was influenced by the Bauhaus. Menu worked with basic geometric shapes, the triangle, square and circle, and photographed images with hard shadows. The location was Copenhagen Airport's old terminal, an entirely apt setting. Designed by Danish modern architect Vilhelm Lauritzen, the old terminal (now a listed building) is considered a major work of Nordic functionalism and international modernist architecture. (Source) With its modern-era stone walls and wood-panelling, spiral staircase and wavy ceiling, it provided the perfect backdrop for Menu's meticulous and handsome "Modernism Reimagined" collection.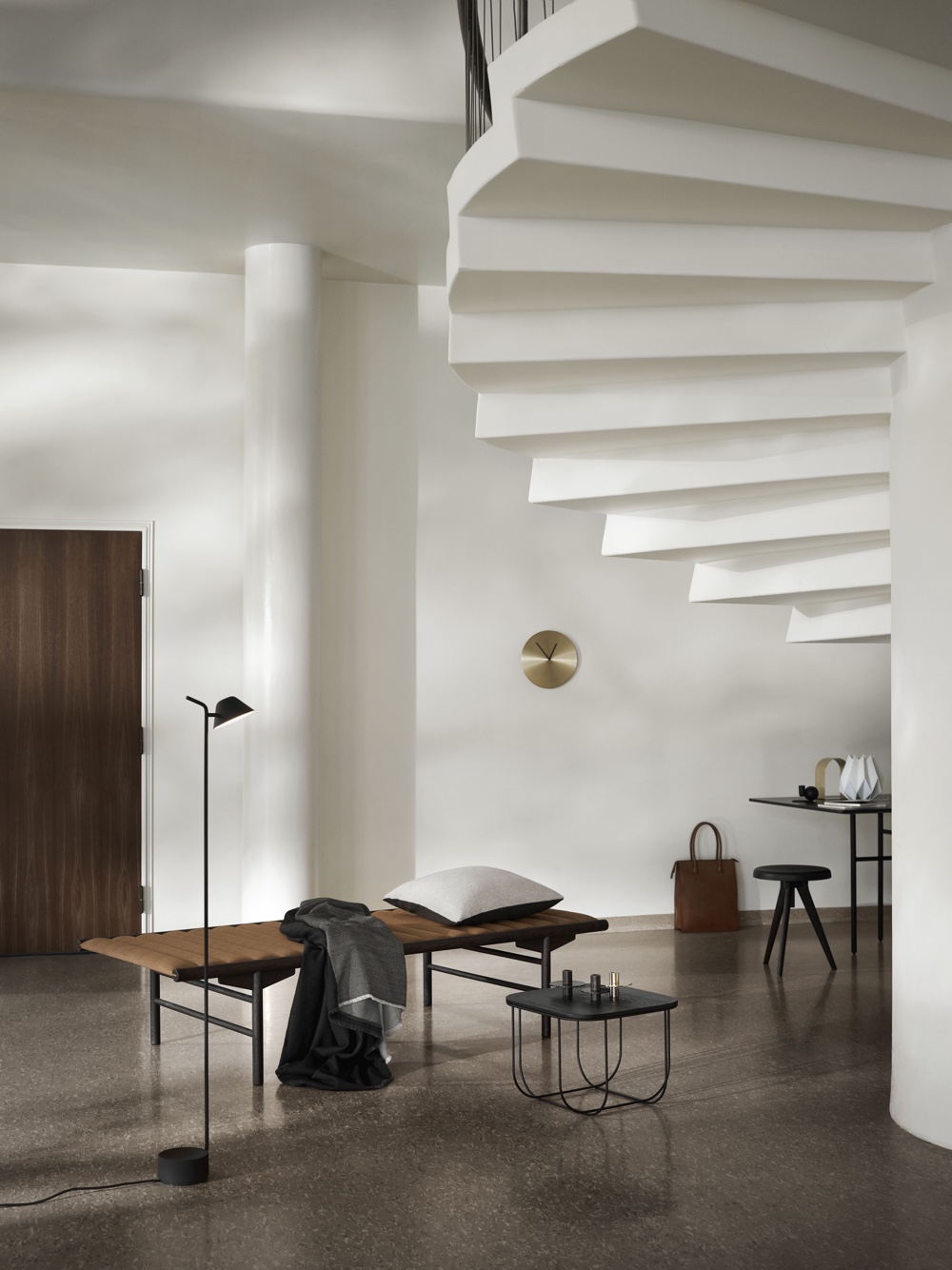 Align Daybed by by Anita Johansen; Norm Wall Clock by Norm Architects; FUWL Cage Table by Form Us With Love.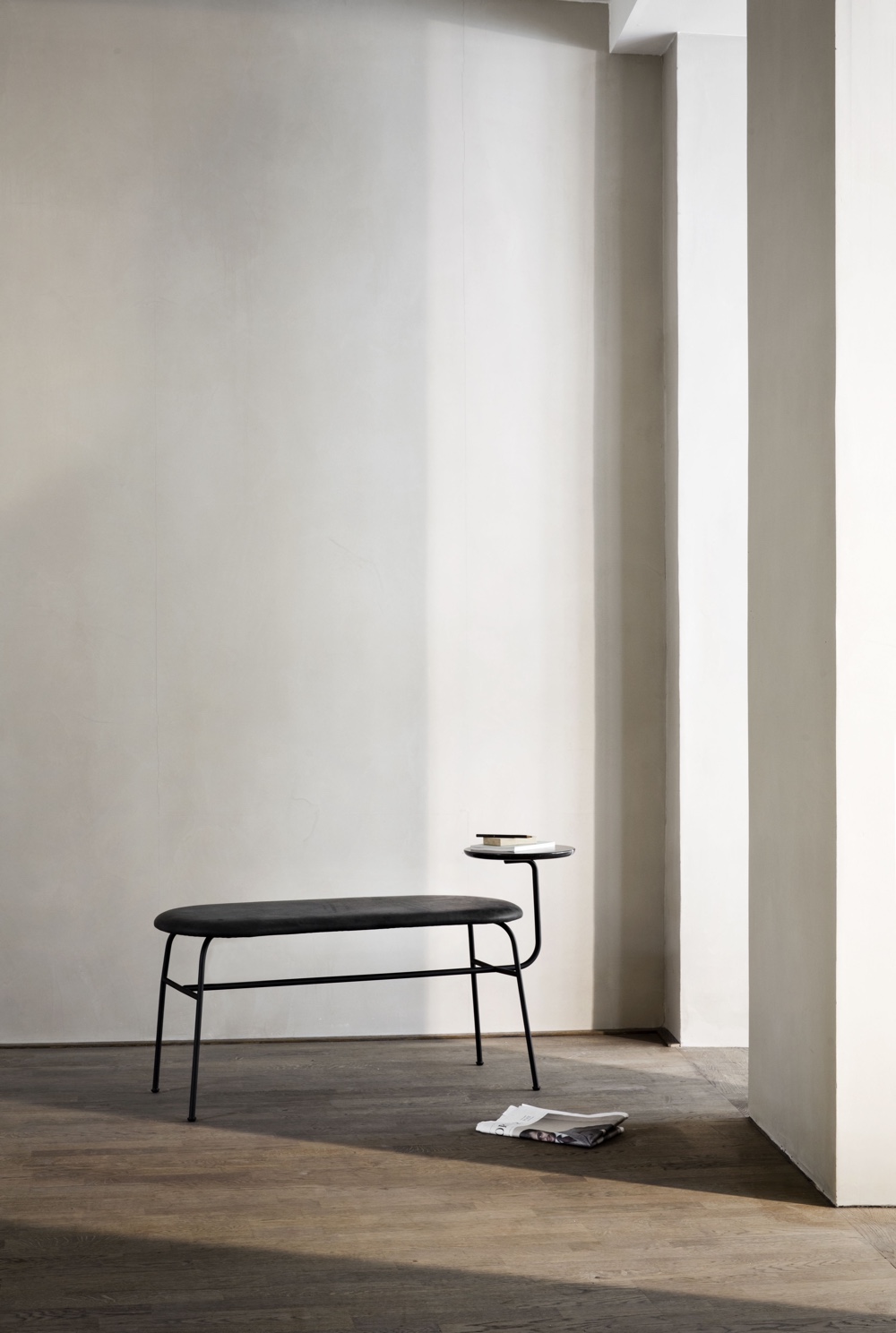 Afteroom bench by Afteroom.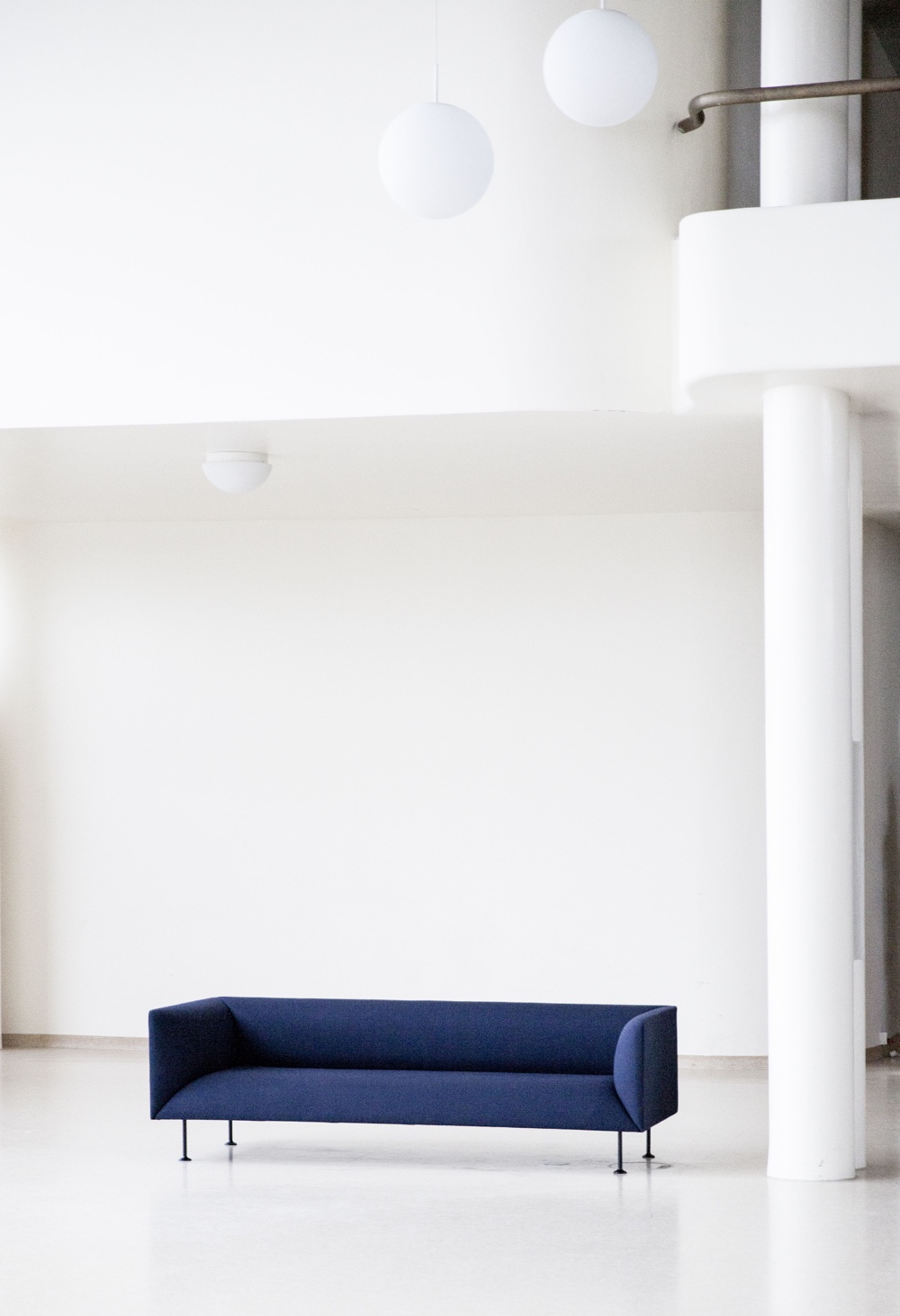 Godot 01 3-seater by Iskos-Berlin.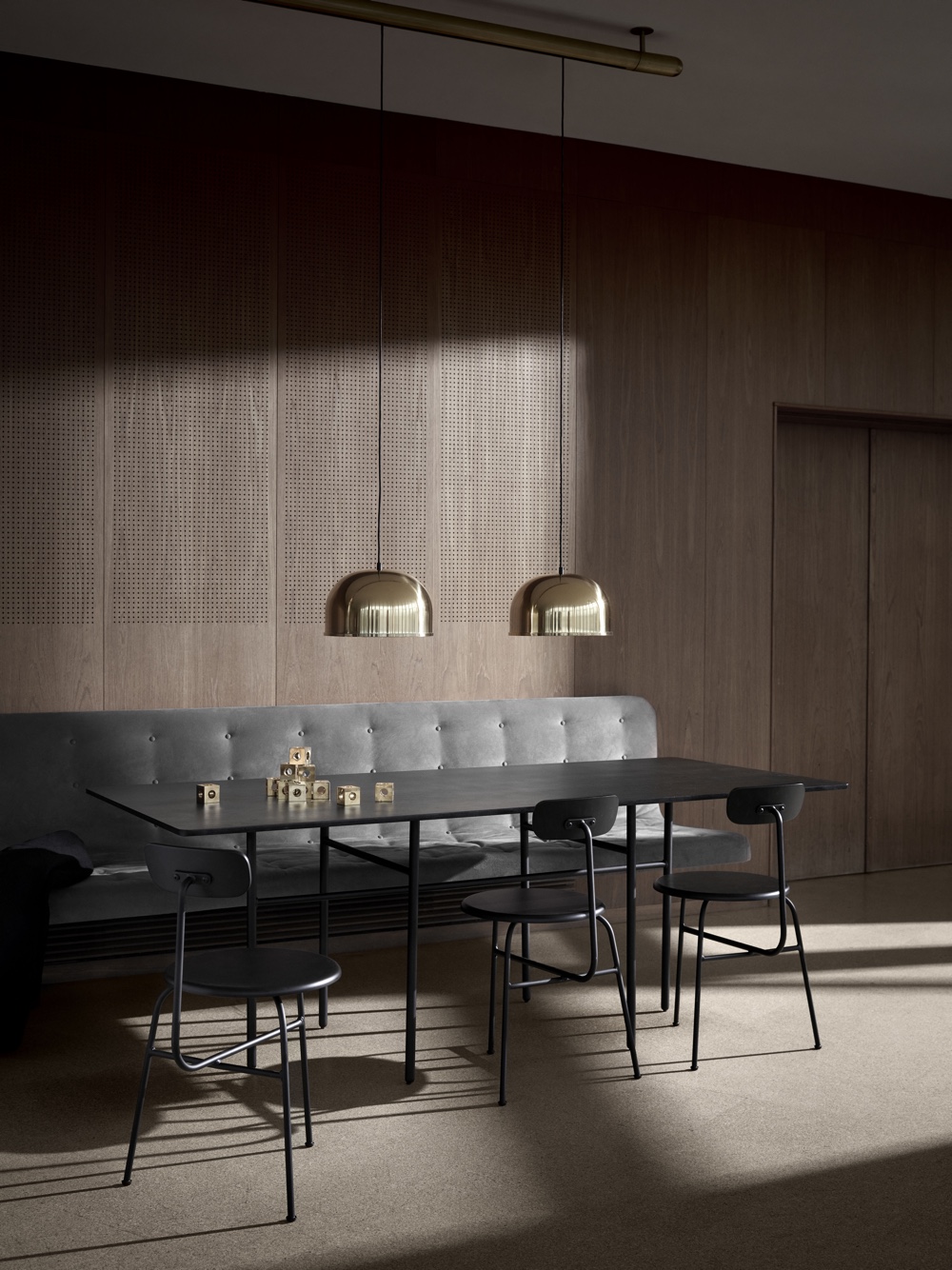 Snaregade Table, Rectangular, by Norm Architects; Afteroom chairs by Afteroom; GM 30 Pendants by Grethe Meyer.
All images via Menu.
You're reading Modernism is Reimagined by Danish Brand Menu, originally posted on Decoist. If you enjoyed this post, be sure to follow Decoist on Twitter, Facebook and Pinterest.