Shaped by stunning mountain all around and defined by the unique lot it sits on, this Detached Family House in Andorra works within the existing limitations to make most of both space and the views on offer. The sloped, triangular lot the family residence sits on plays a major role in shaping its overall silhouette along with local construction guidelines that mandate use of wood for at least 30 percent of the home's surface area. Walking this architectural tightrope and delivering in style, GCA Architects ensured that the dwelling did not compromise on unabated views even while offering adequate privacy to those inside.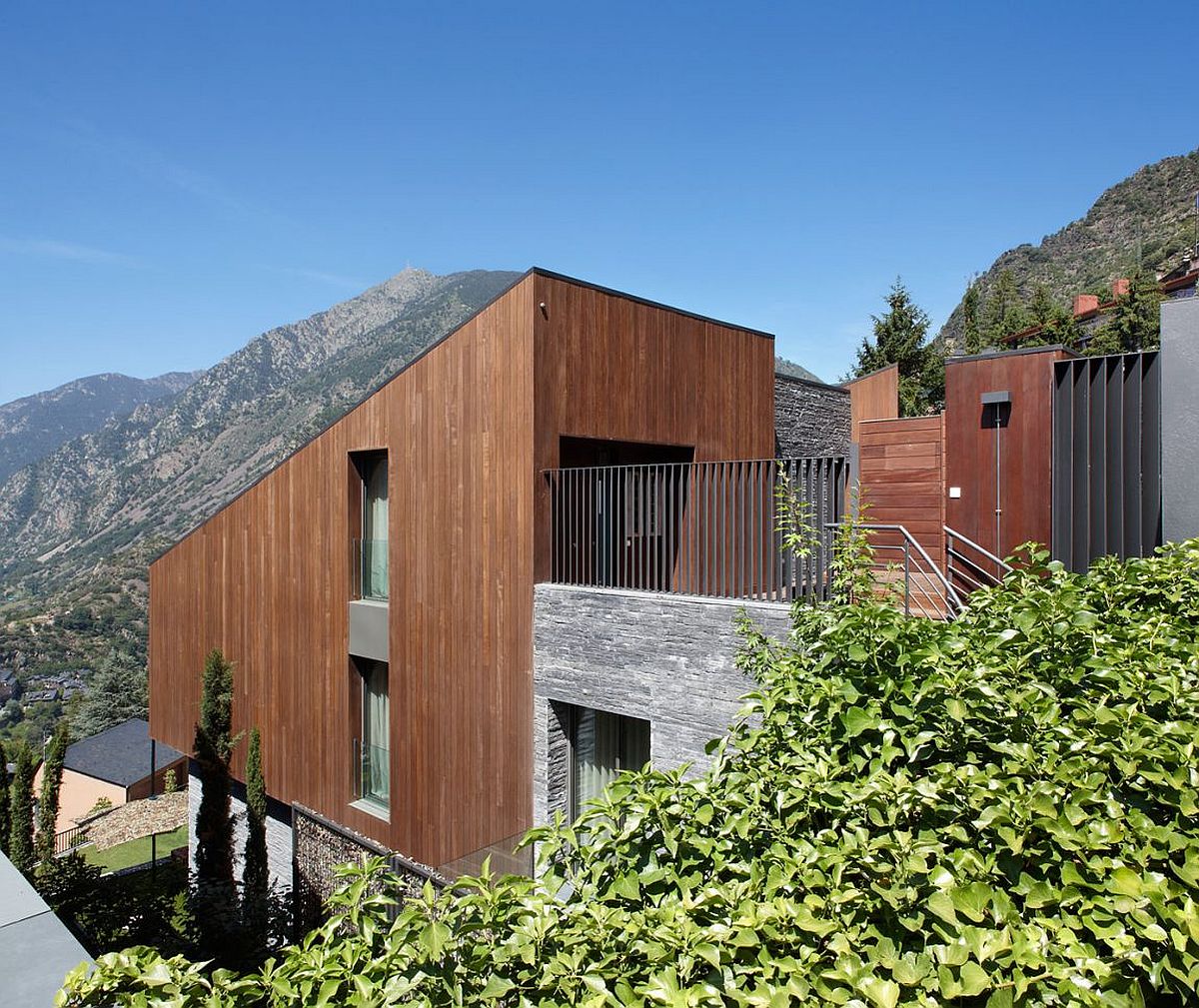 Wood and stone were used in crafting the exterior of the home with the upper levels embracing the warmth of the former in an eloquent fashion. It is the ground floor that contains the main entrance along with the garage and a small social zone while the first floor houses the living room, dining space, kitchen, guest bathroom and the family zone. The private top floor holds two bedrooms and bathrooms that provide spectacular views of the Pyrenees and the countryside. An unassuming wooden staircase with glass railing divides the home into two identical halves and ushers in a sense of symmetry and curated elegance.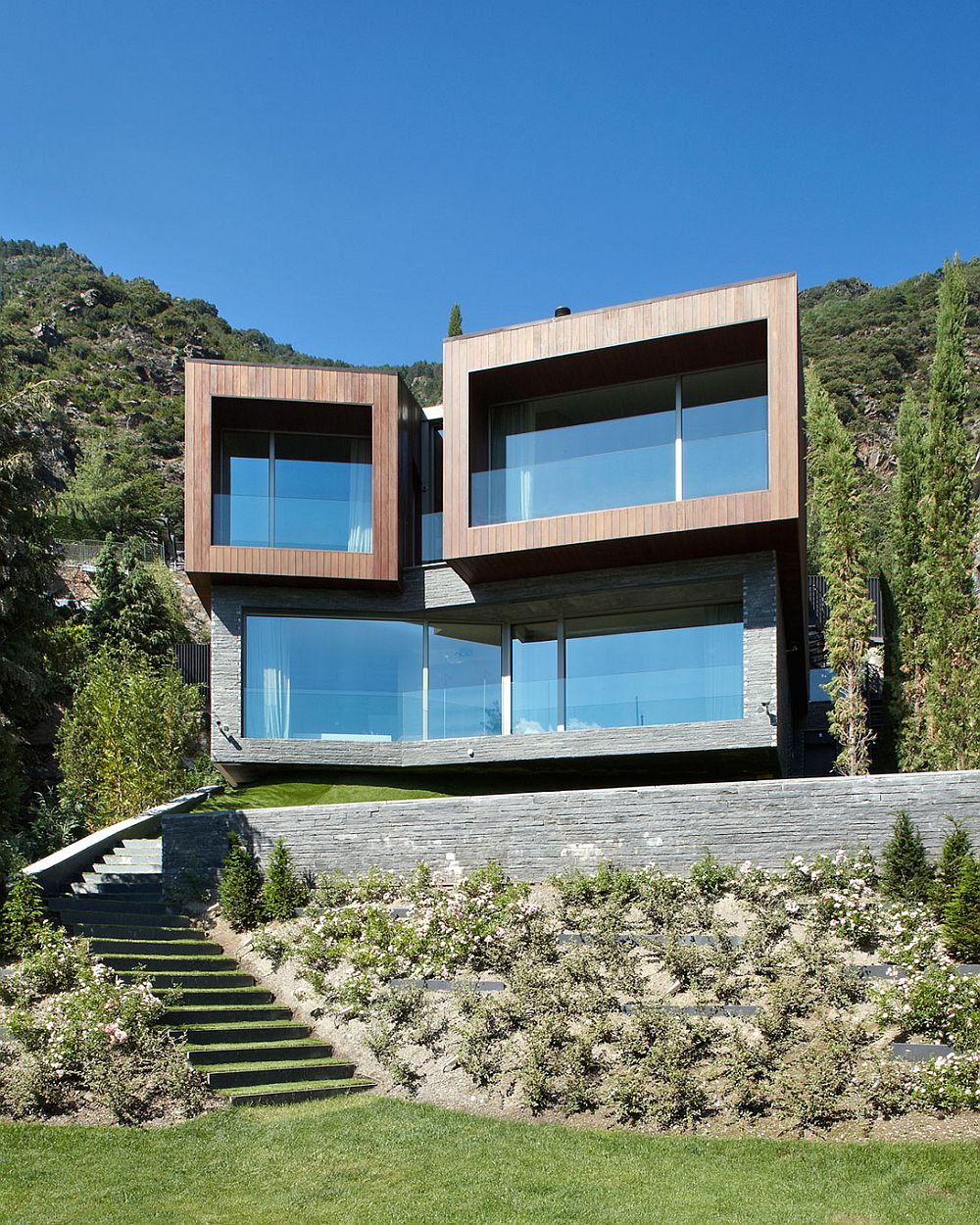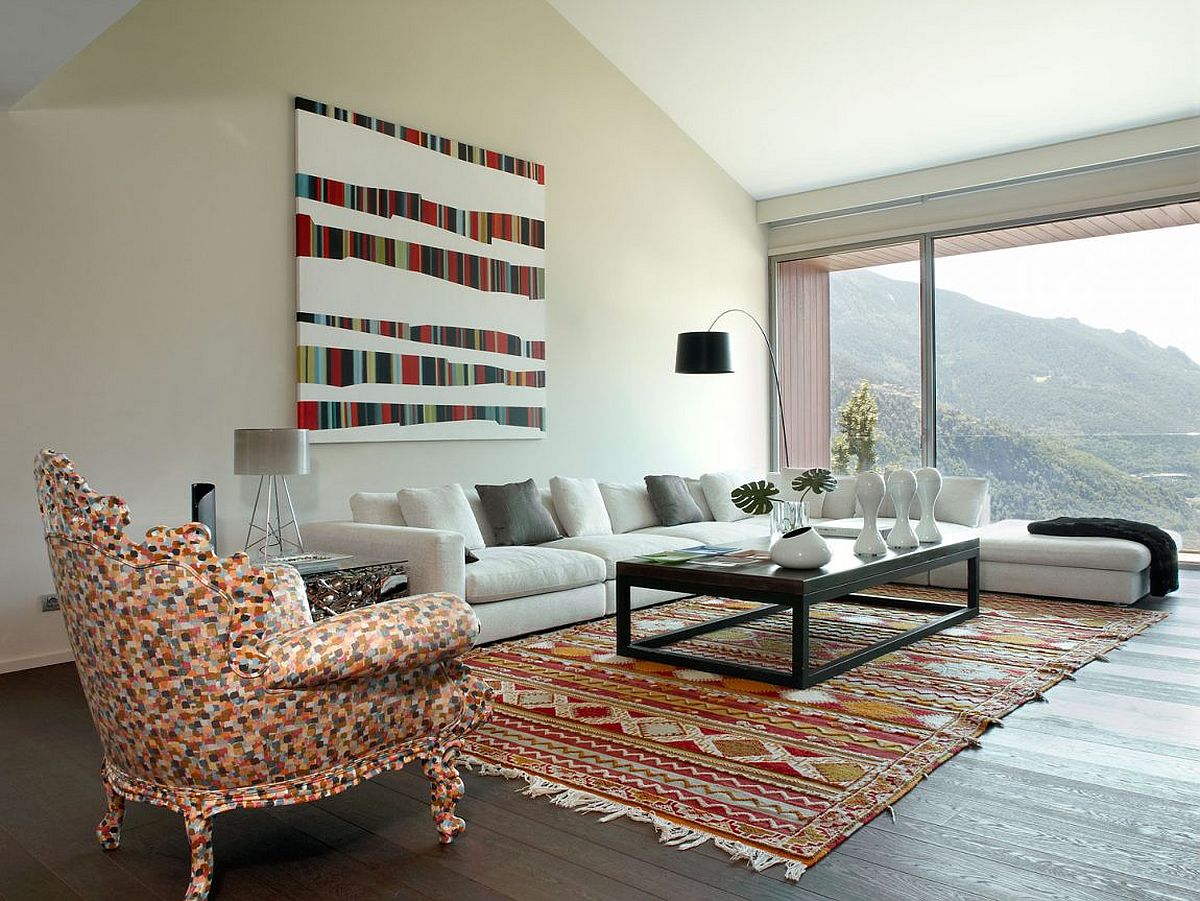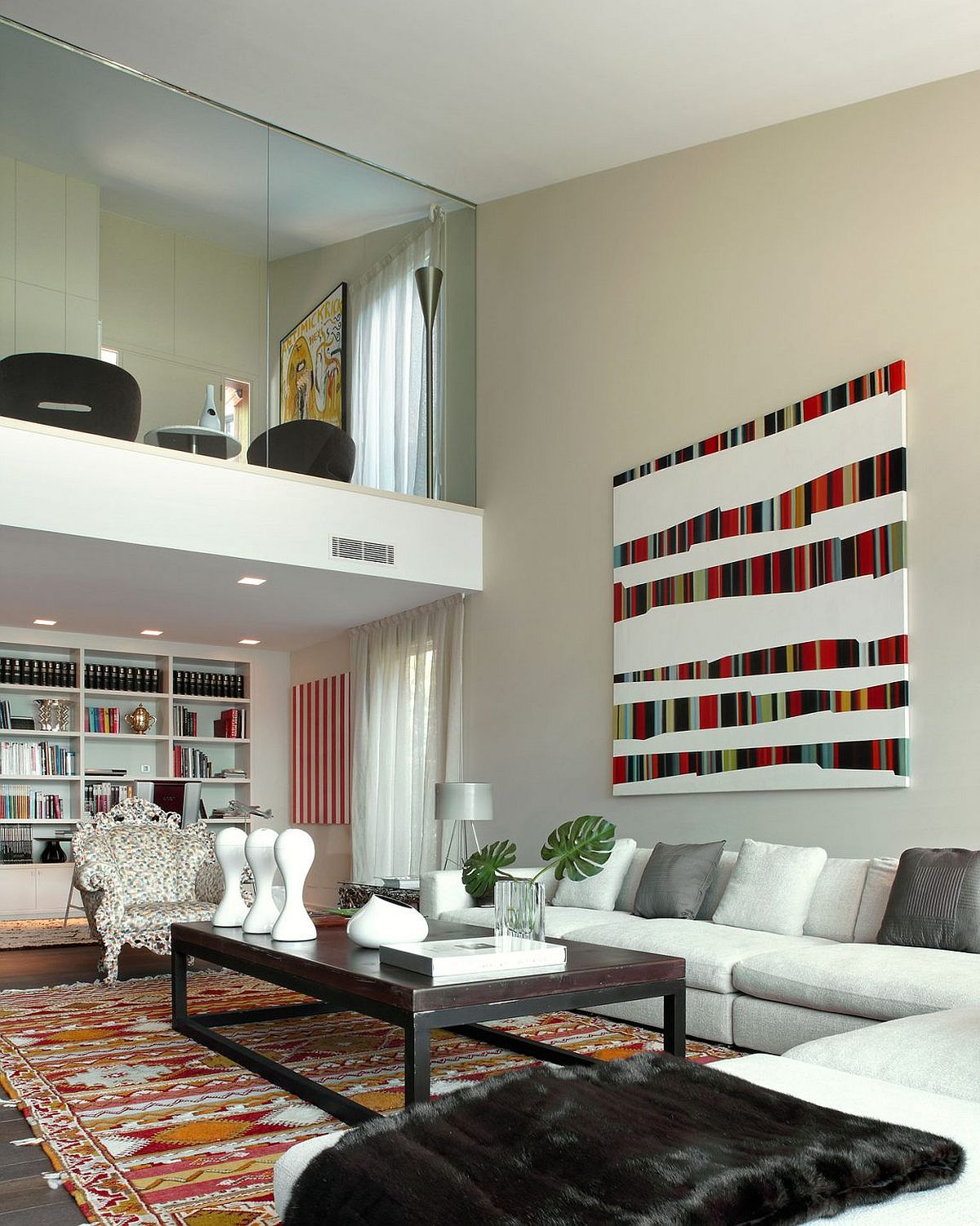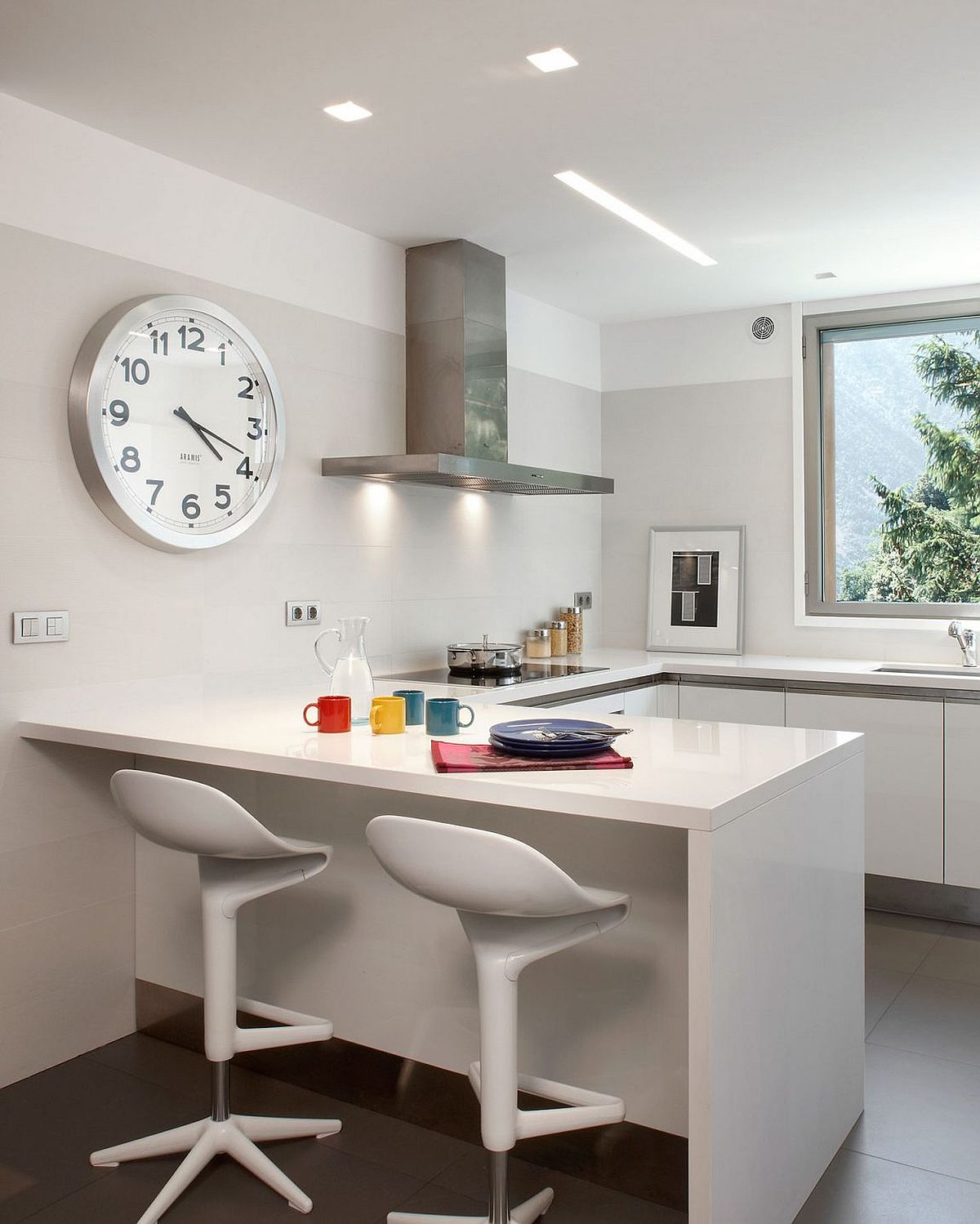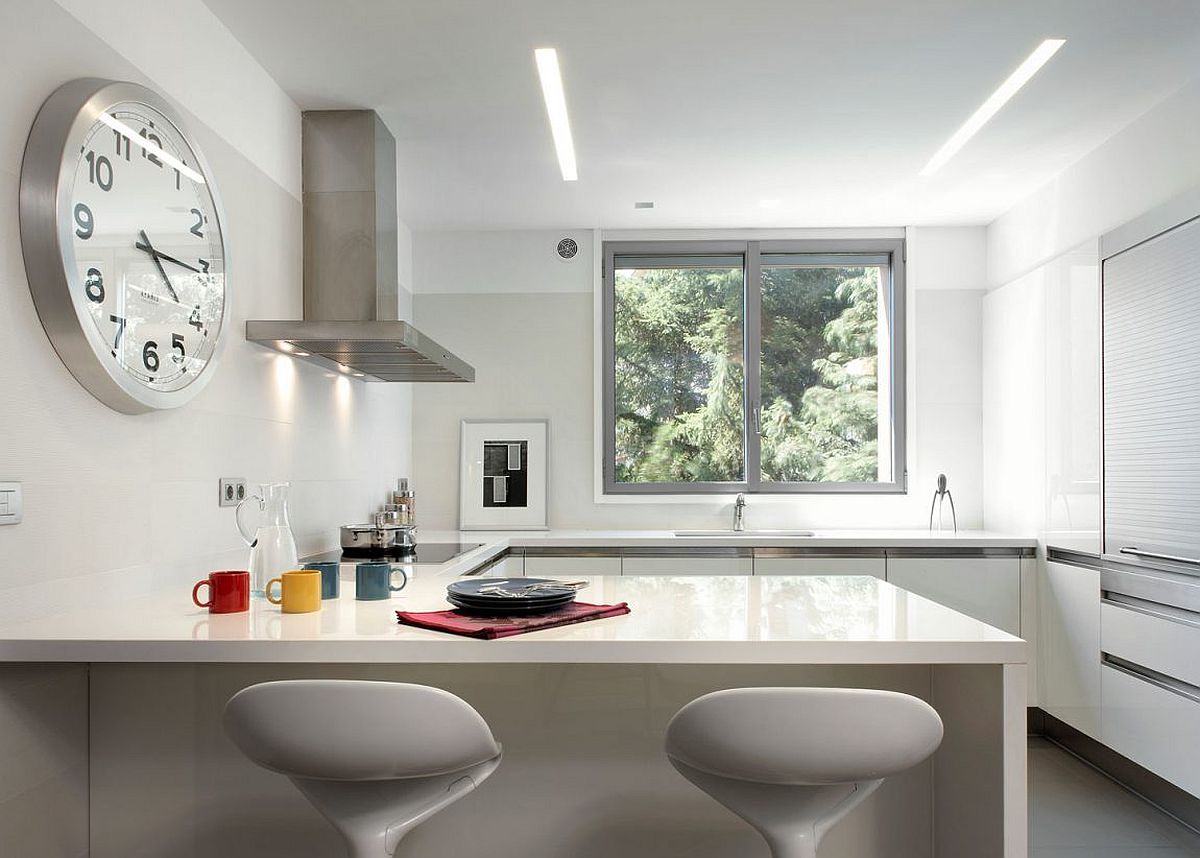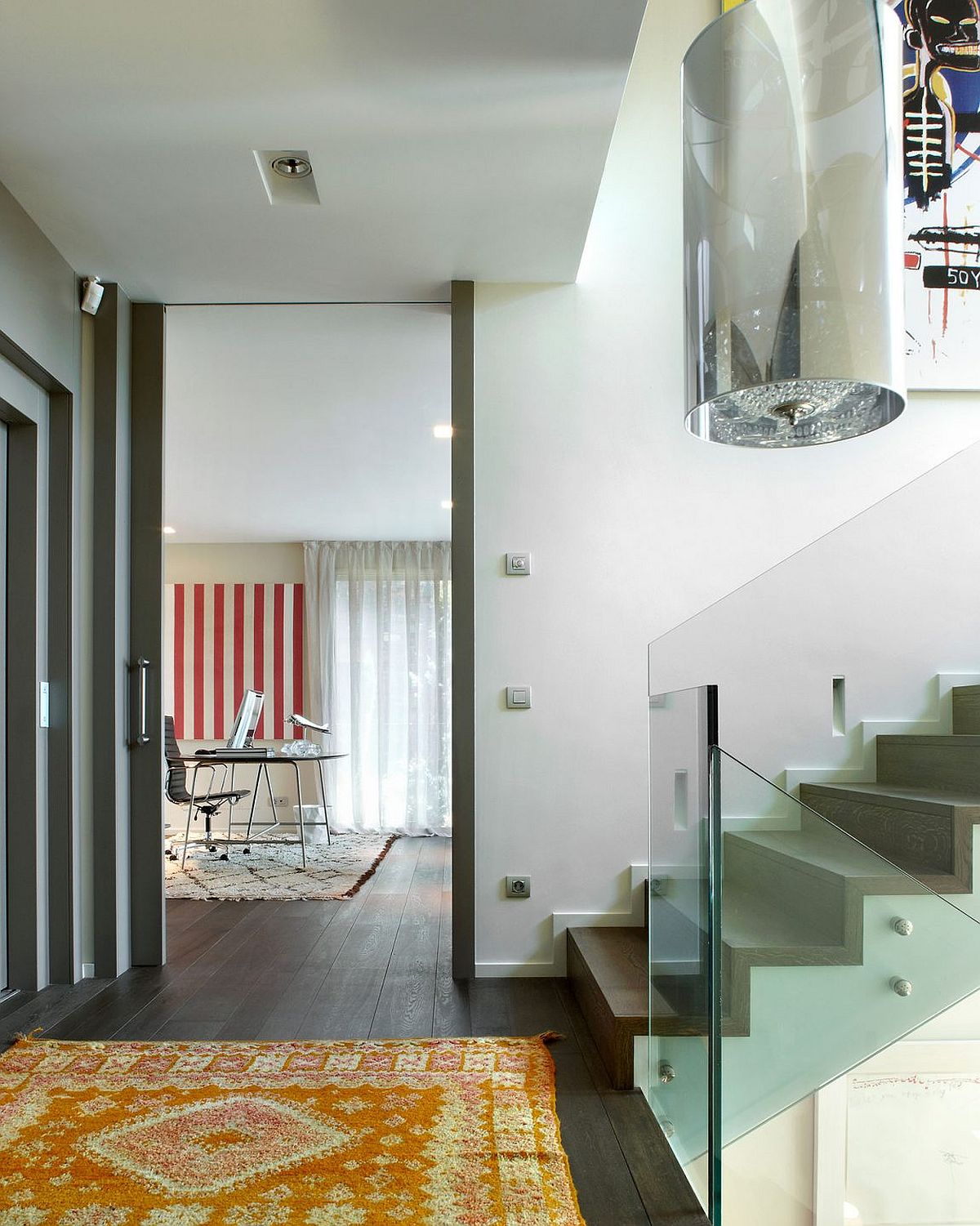 It is beautiful area rugs, bookshelves and wall art that bring color and energy to a home that is otherwise draped in white. A wall of floor-to-ceiling glass windows and doors welcome the spectacular mountain view inside, as it becomes the highlight of each and every room throughout this lovely residence. [Photography: Jordi Miralles]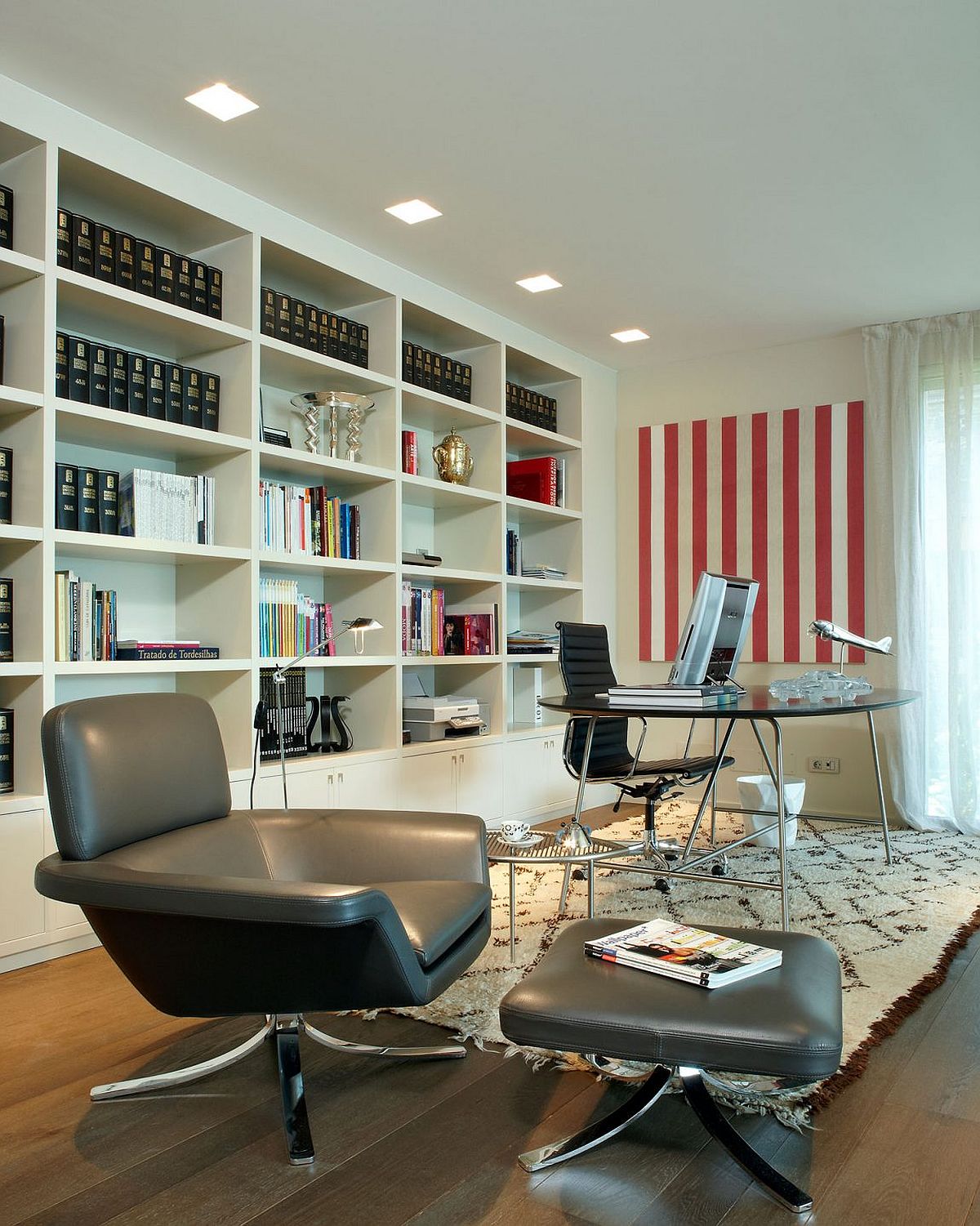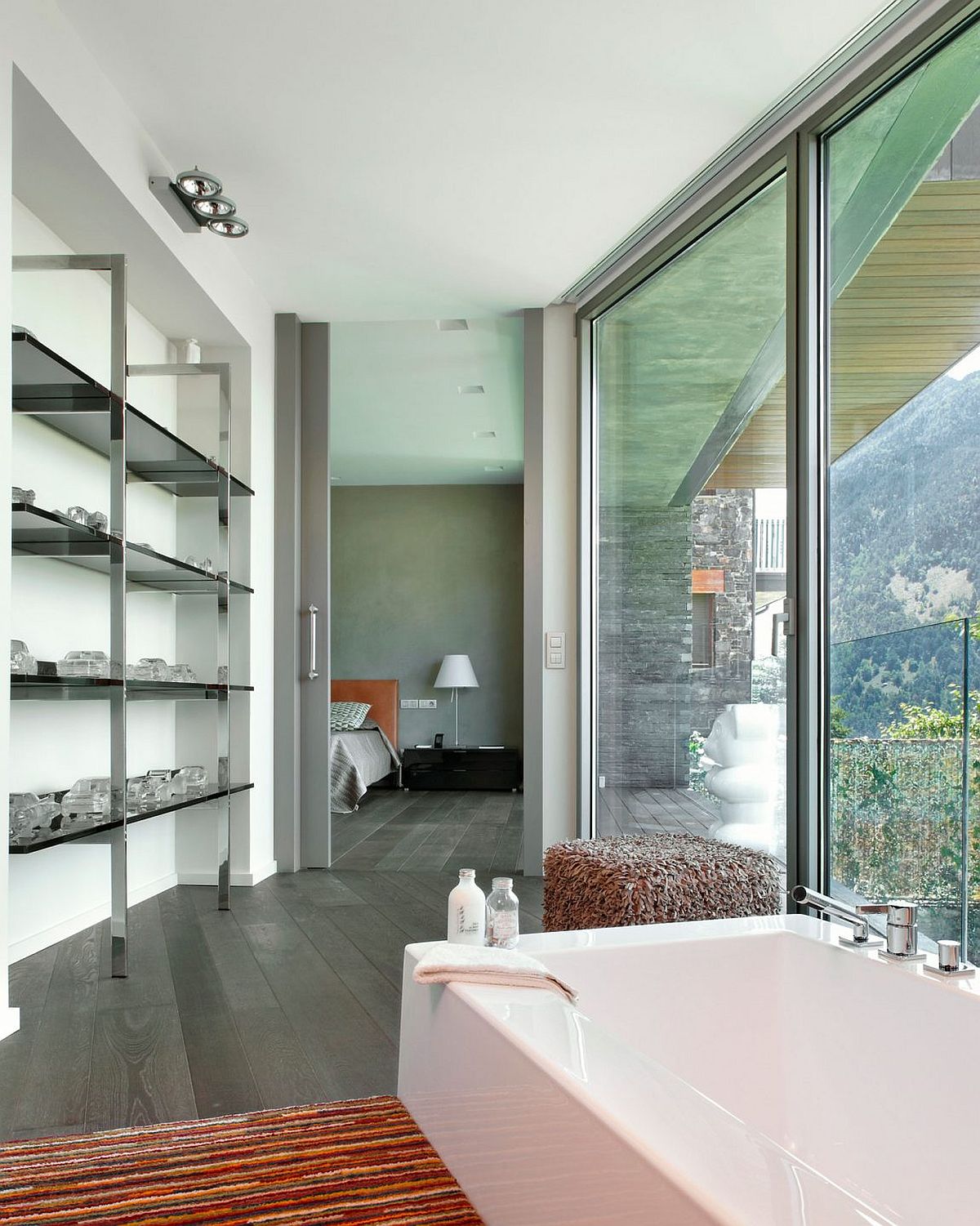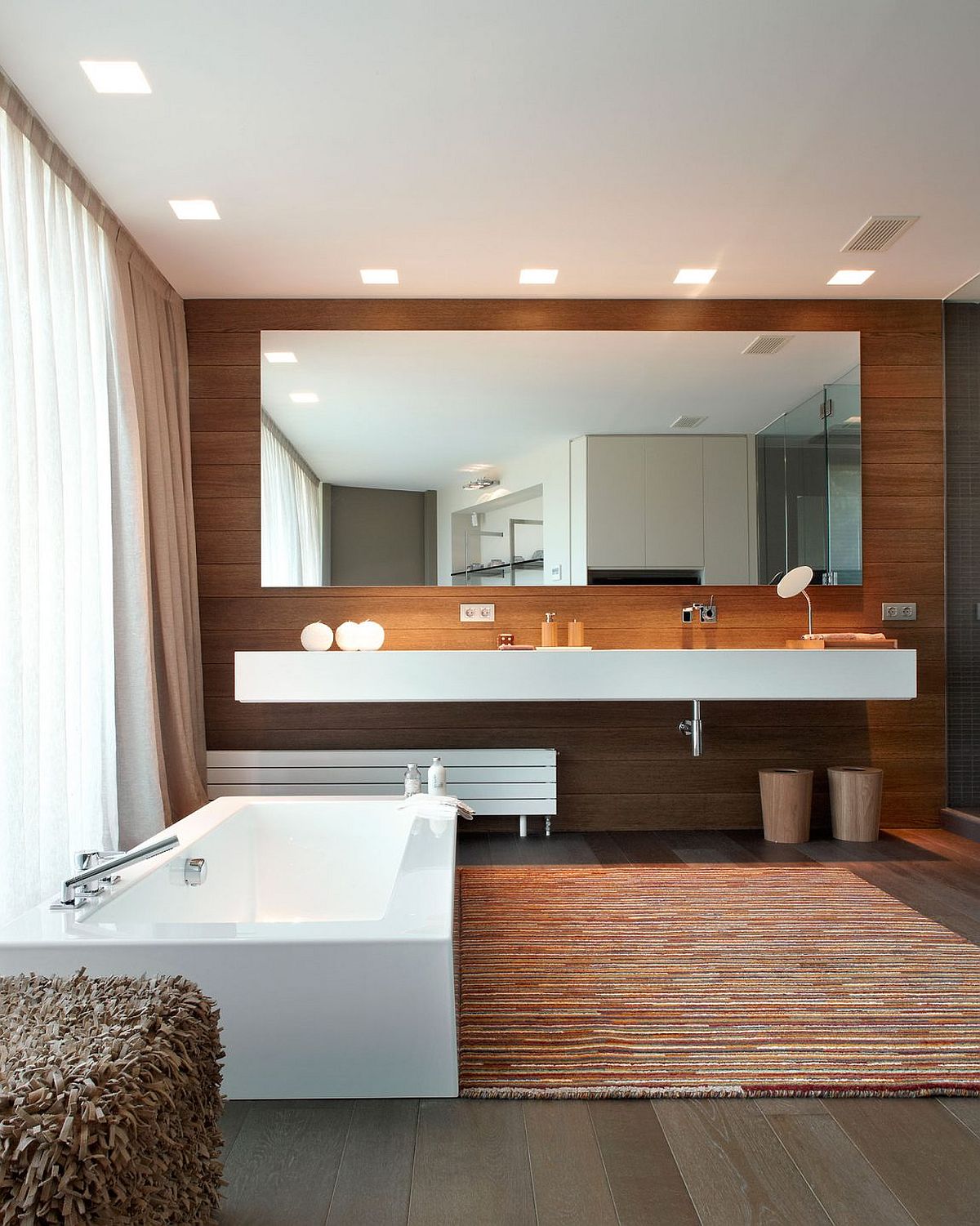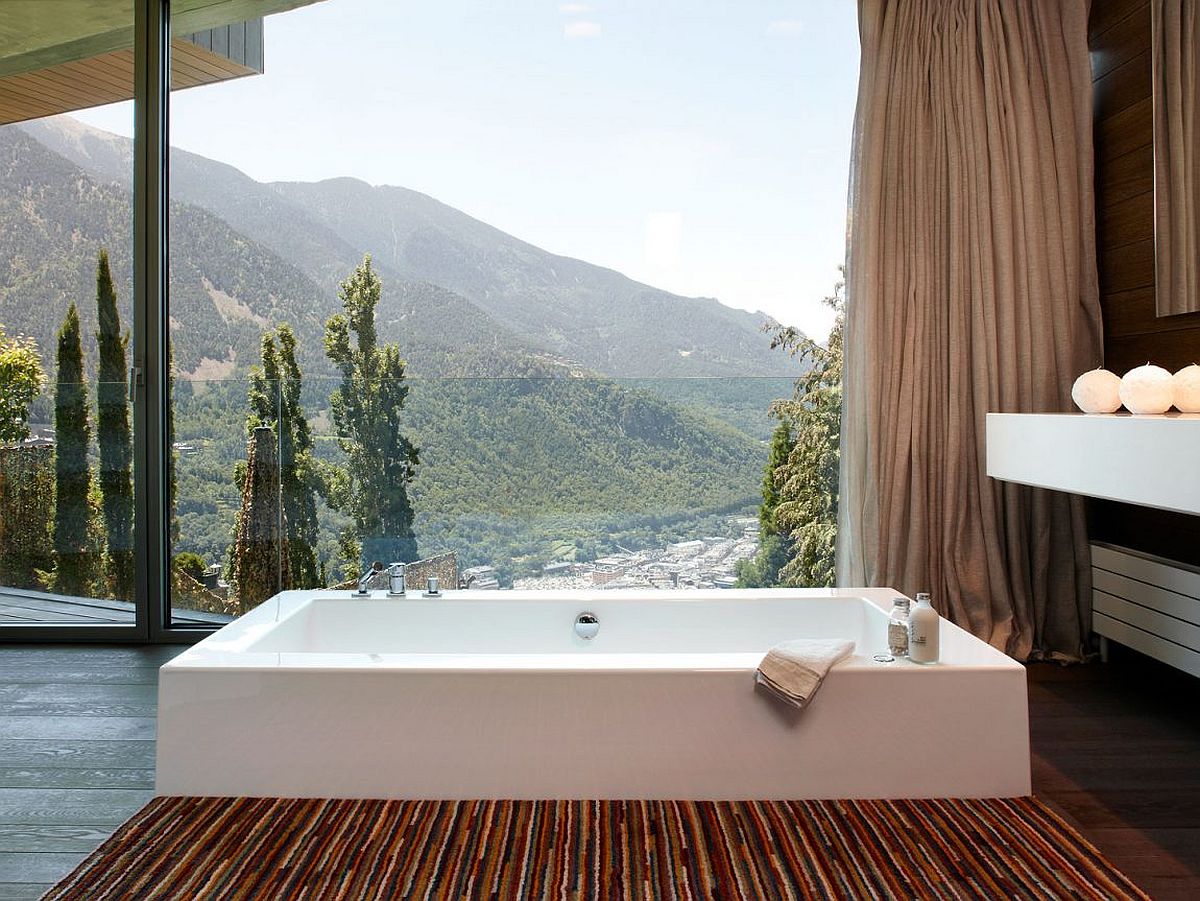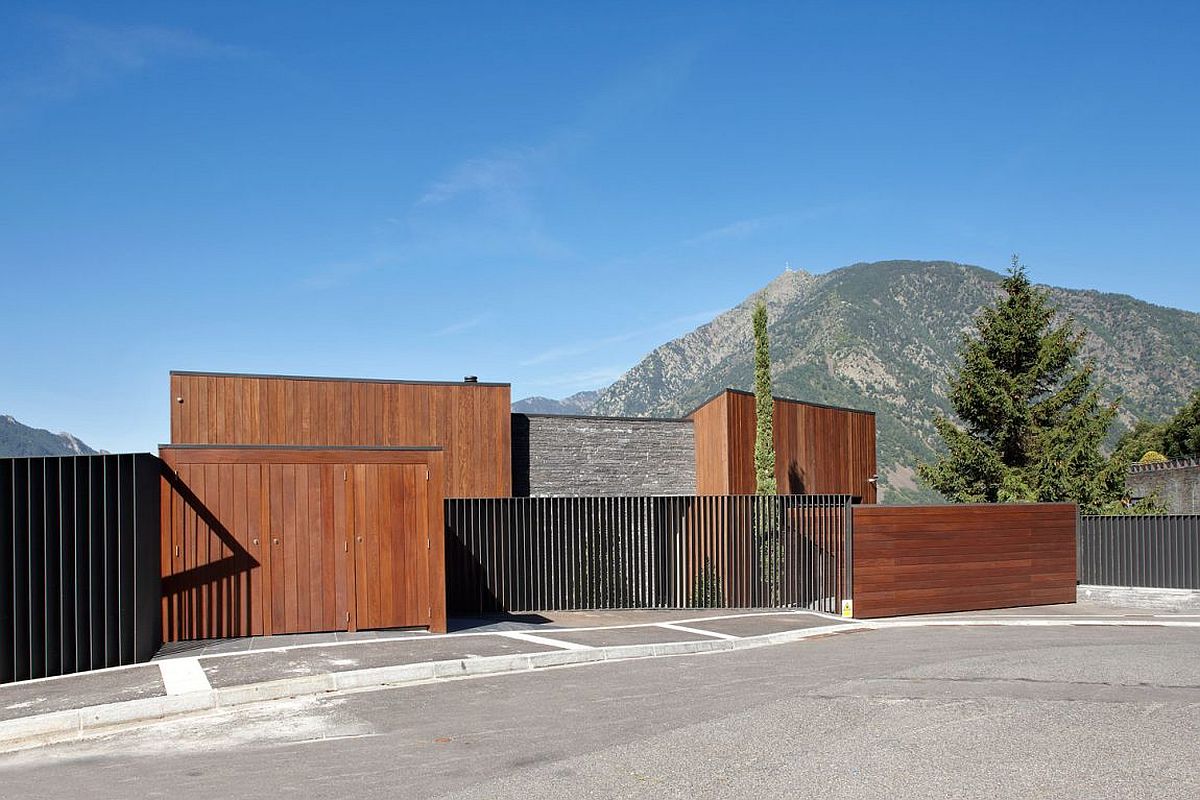 You're reading Modern Residence in Andorra Offers a Window into the Pyrenees, originally posted on Decoist. If you enjoyed this post, be sure to follow Decoist on Twitter, Facebook and Pinterest.