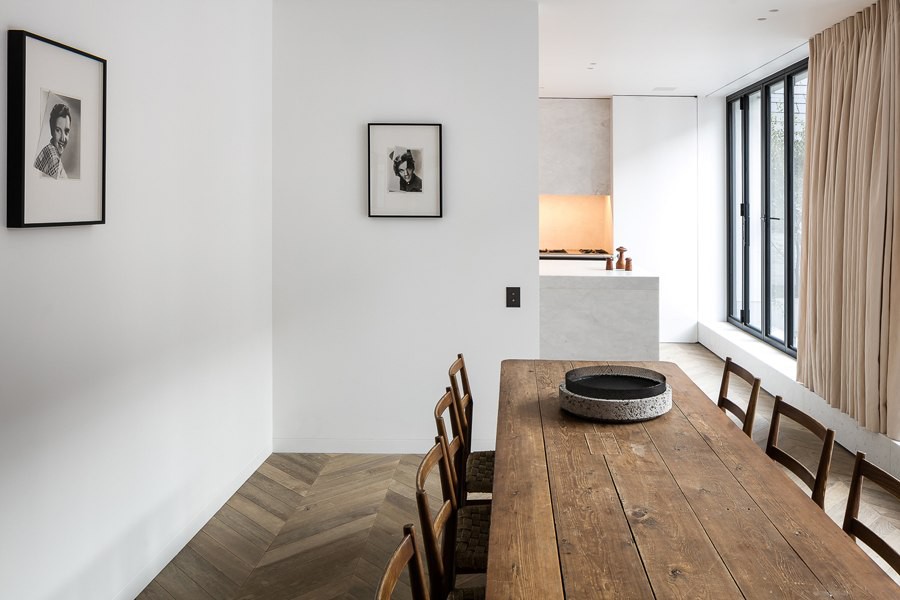 I came across these photos yesterday via April and May, and I love the mix of materials, the light and the warm yet minimalistic feeling in the house. Nicolas Schuybroek Architects renovated the house from the early 1800´s in Antwerp, a charming old house but dark and not quite up to date to how we live now. The focus of the restoration was on he architectural part of the house: re imaging circulations, volumes, connections between spaces and most importantly, introducing natural light. I love how the architectural parts are the most important ones, when it´s done as cleverly as here the house feels like a piece of art even before its furnished. No mouldings, no unnecessary clutter, only beautiful materials and surfaces put together in a sophisticated way.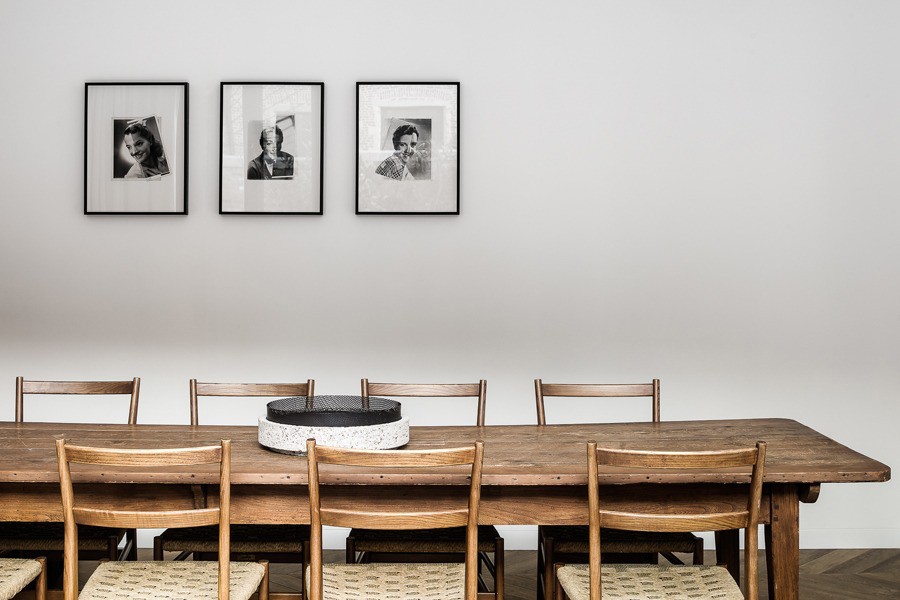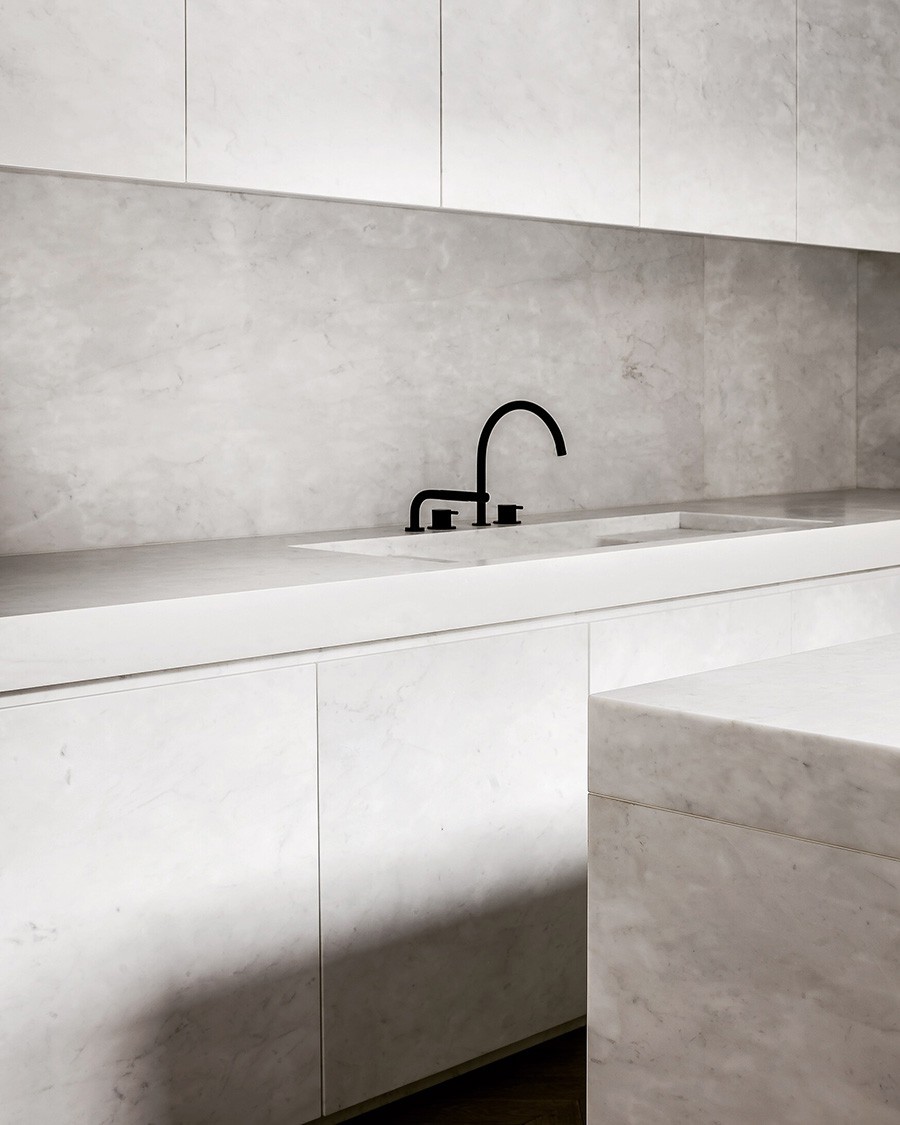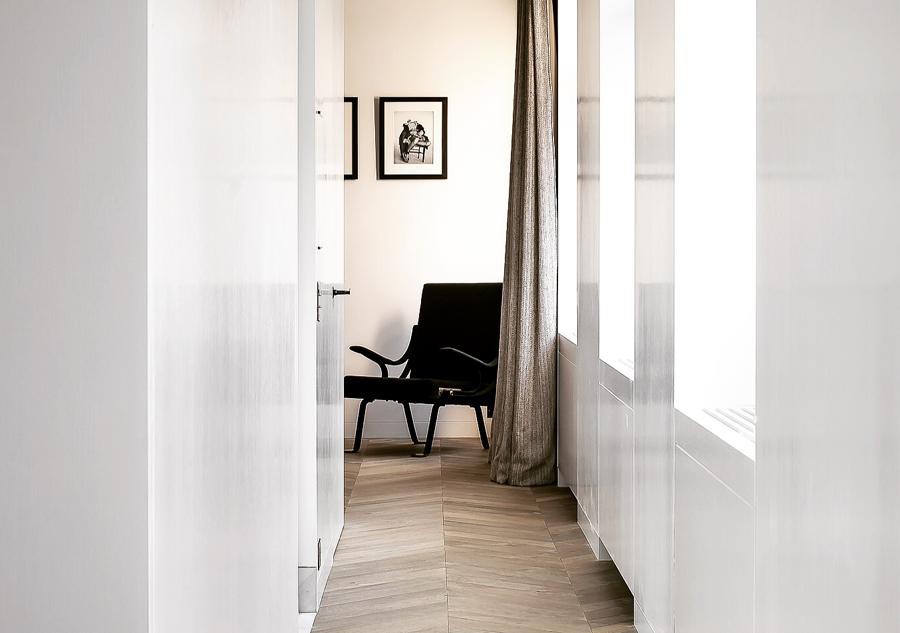 Of course, I´m still very in love with chevron floors and if my next apartment doesn´t have original ones I´ll cheat and buy new.. Notice how cleverly the radiators are built in under the windows. The window sills get even deeper when it is done like this, and
I´m sure it would be really nice to cuddle up in one of those with a book and a cup of tea.
The wooden beam ceiling is another nice detail of the house. It adds so much warmth to the light interior, and becomes an architectural feature of as much importance as the other surfaces. A good tip (it can be done in a smaller scale of course) if you would like to do something different with your ceilings than the regular, clean white ones.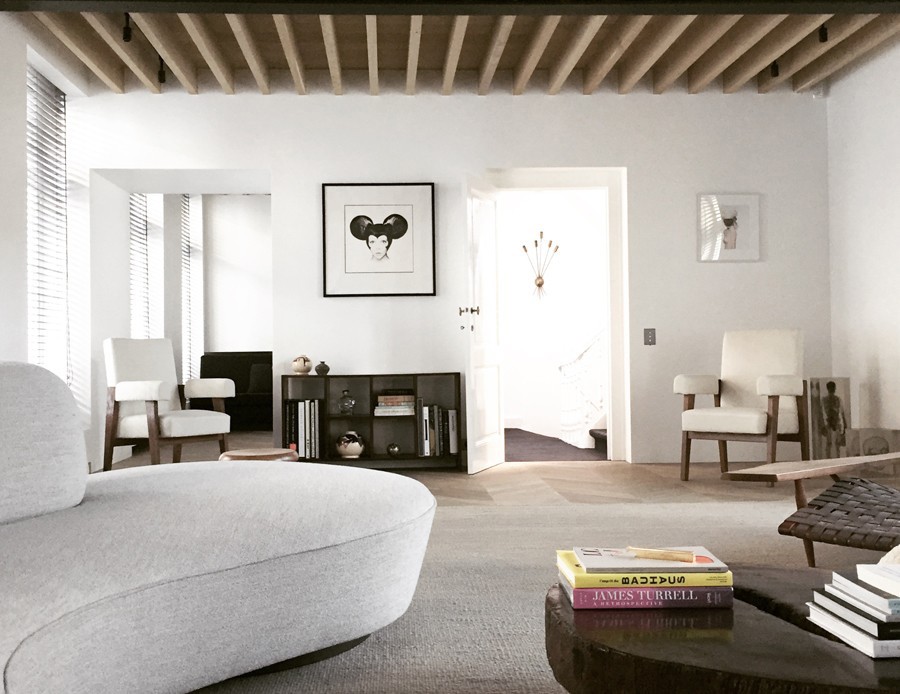 «The notion of apparent simplicity became a key design element in this project: it was about reinventing a certain type of minimalism and sophistication where the light, volumes and proportions would be as important as the refined interior details and materials.» Nicolas Schuybroek Architects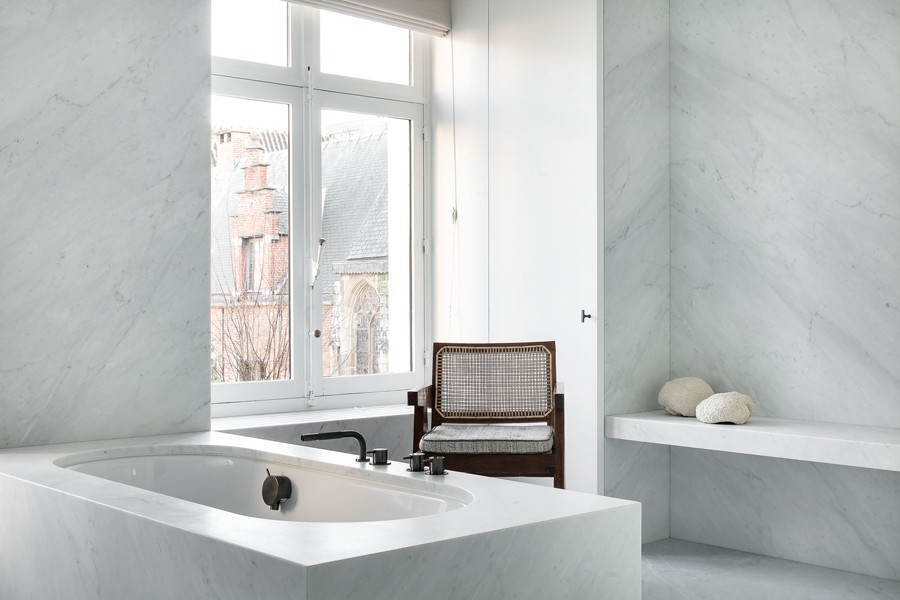 The raw textures of the house; honed marble, natural oak and the wooden beam ceiling looks amazing with the midcentury furniture pieces. So much personality, so much sophistication.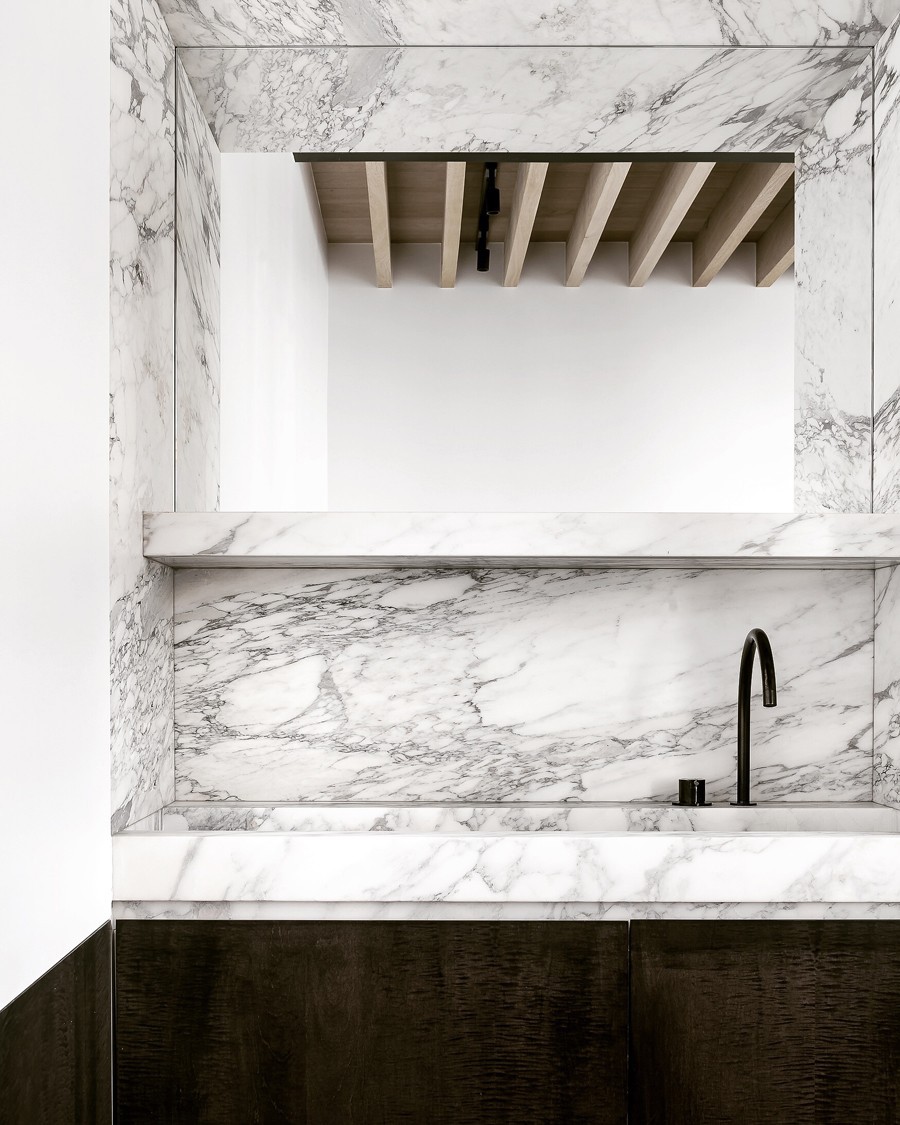 Via DPAGES and Nicolas Schuybroek Architects  Photographs — Claessens & Deschamps, Thomas de Bruyne
Elisabeth
Innlegget MK HOUSE ANTWERP dukket først opp på ELISABETH HEIER.