Multitasking is undoubtedly a big part of modern life and the rapid pace of urban lifestyle is as demanding on décor and design as it is on individuals! Crafted to meet the needs of two your entrepreneurs in Delhi, India, Studio for Two brings together a creative and relaxing office environment, a relaxing hub away from the constant rush and an entertaining space where friends and family can hangout with ease. A Studio Wood conception, the dynamic and versatile work studio sits on top of a 1200 square foot apartment and was built using a light frame that reduces stress on the lower structure.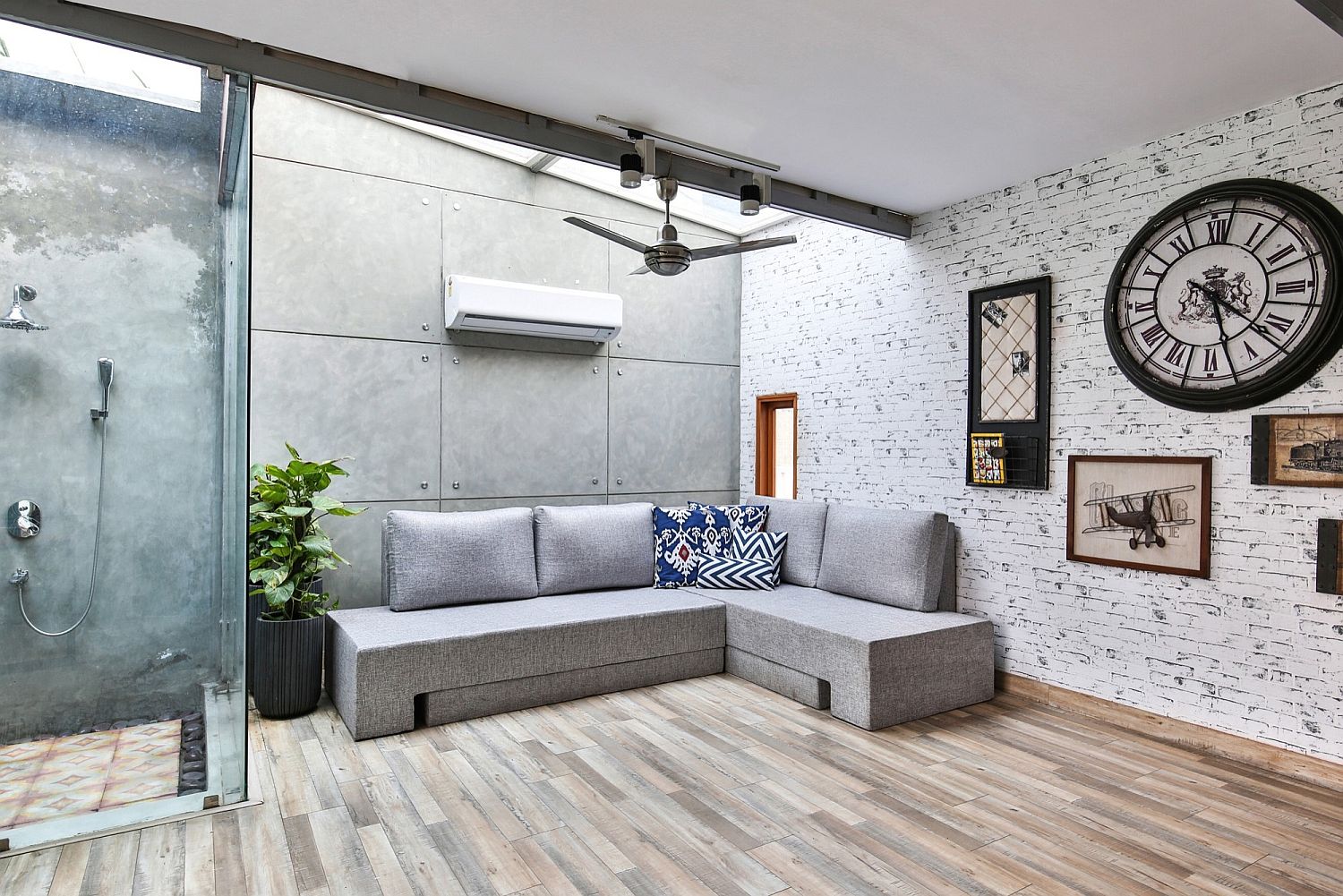 Refurbished steel panels from old shipping containers enhance the playful appeal of the work space even while making the entire project a lot more cost-effective and planet-friendly. A smart frame crafted using horizontal and vertical beams lifts the cabin slightly above the roof, providing space for rain water drainage. The closed cabin becomes the new studio space with a large sofa that can be easily transformed into a bed. Décor is kept simple and minimal with skylights ushering in plenty of natural light.
RELATED: Container: Modular and Sustainable Office Structure with Industrial Panache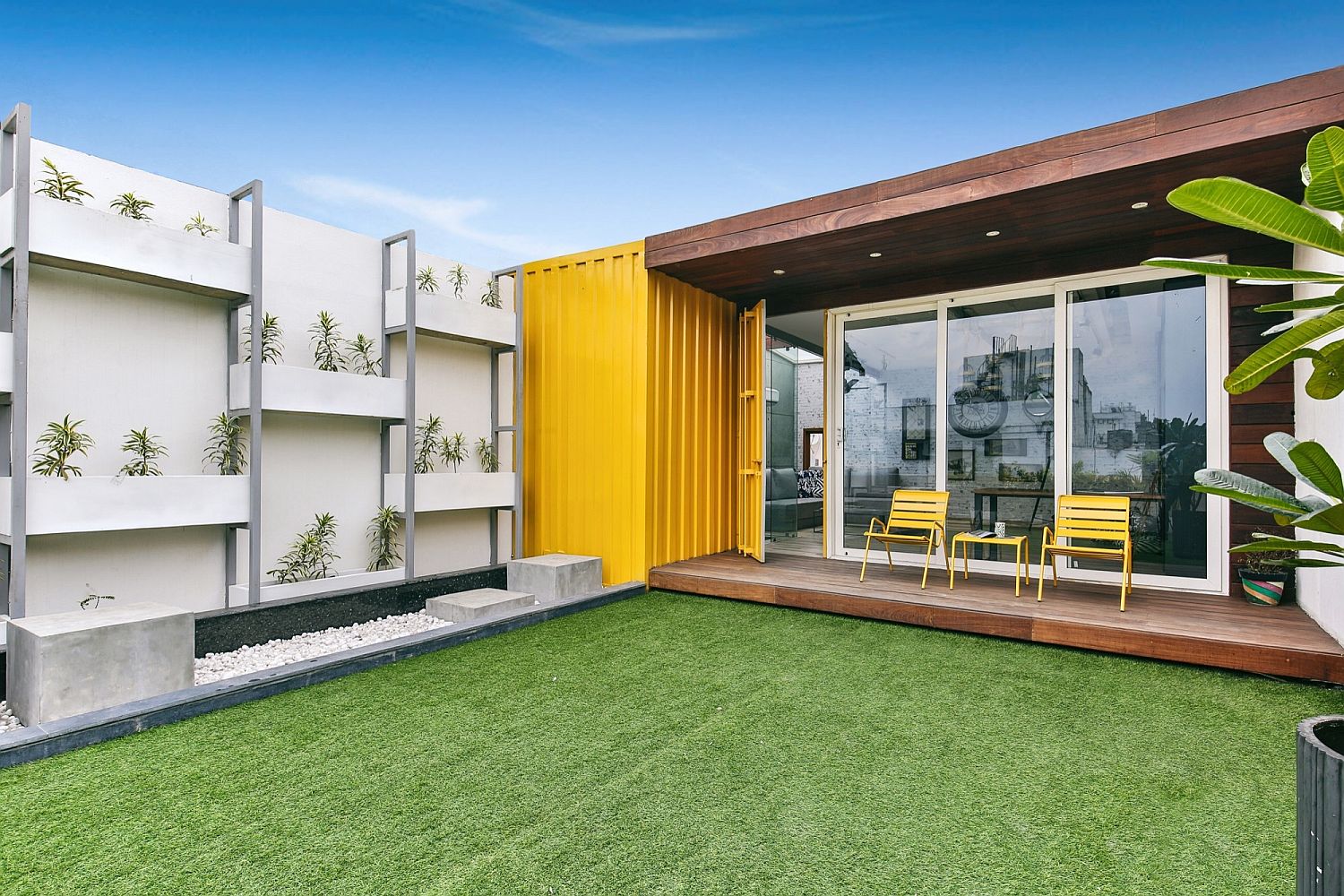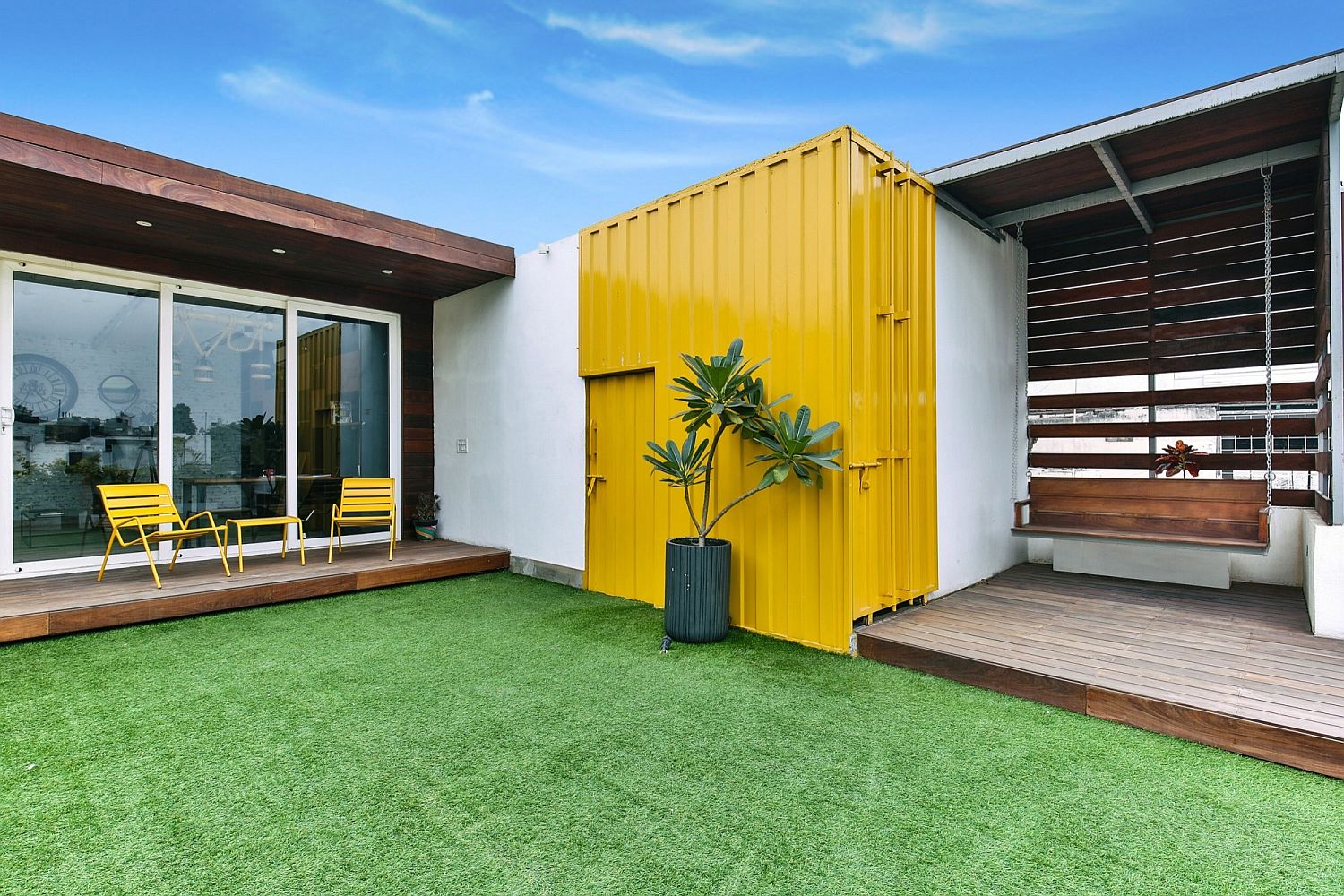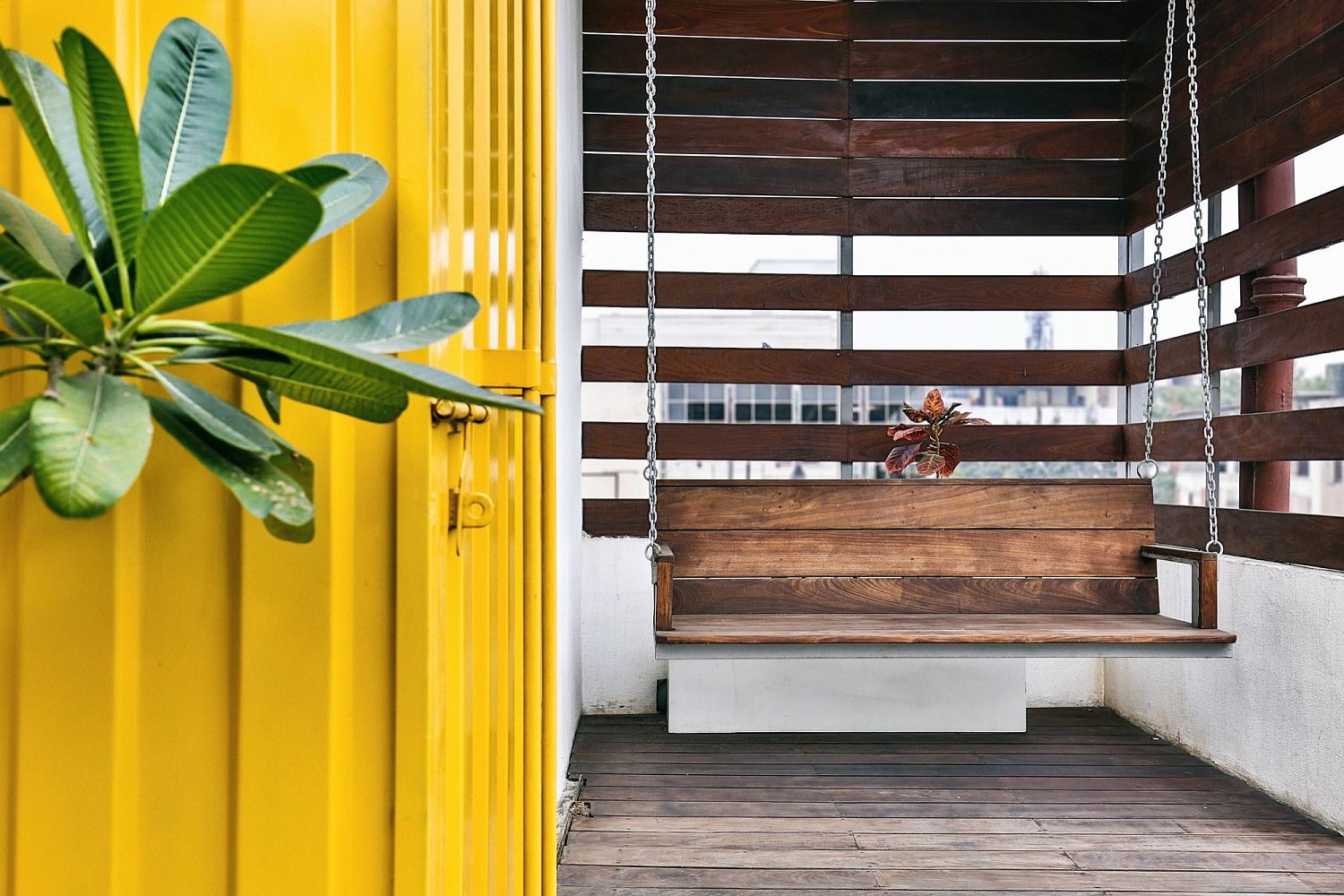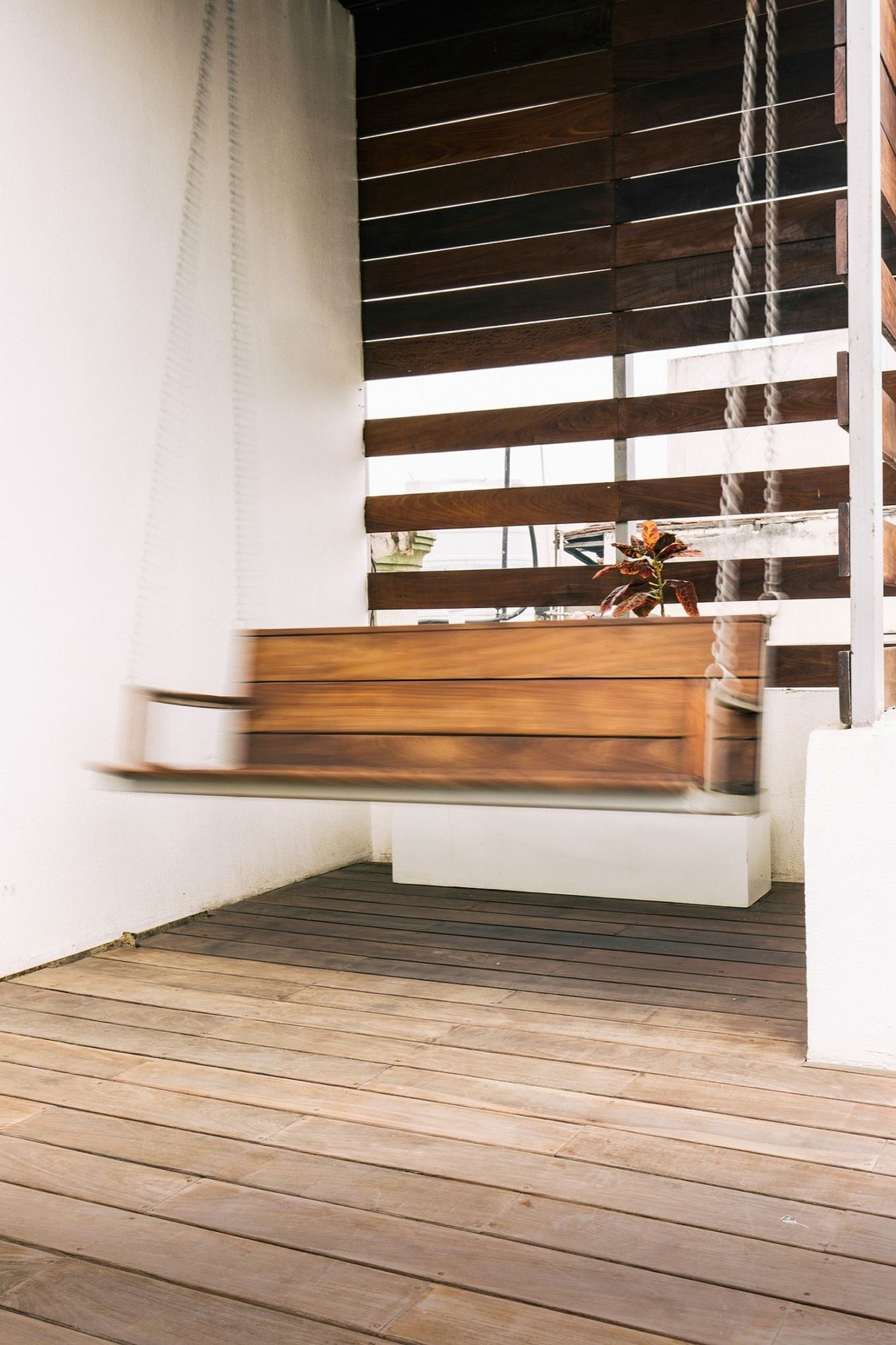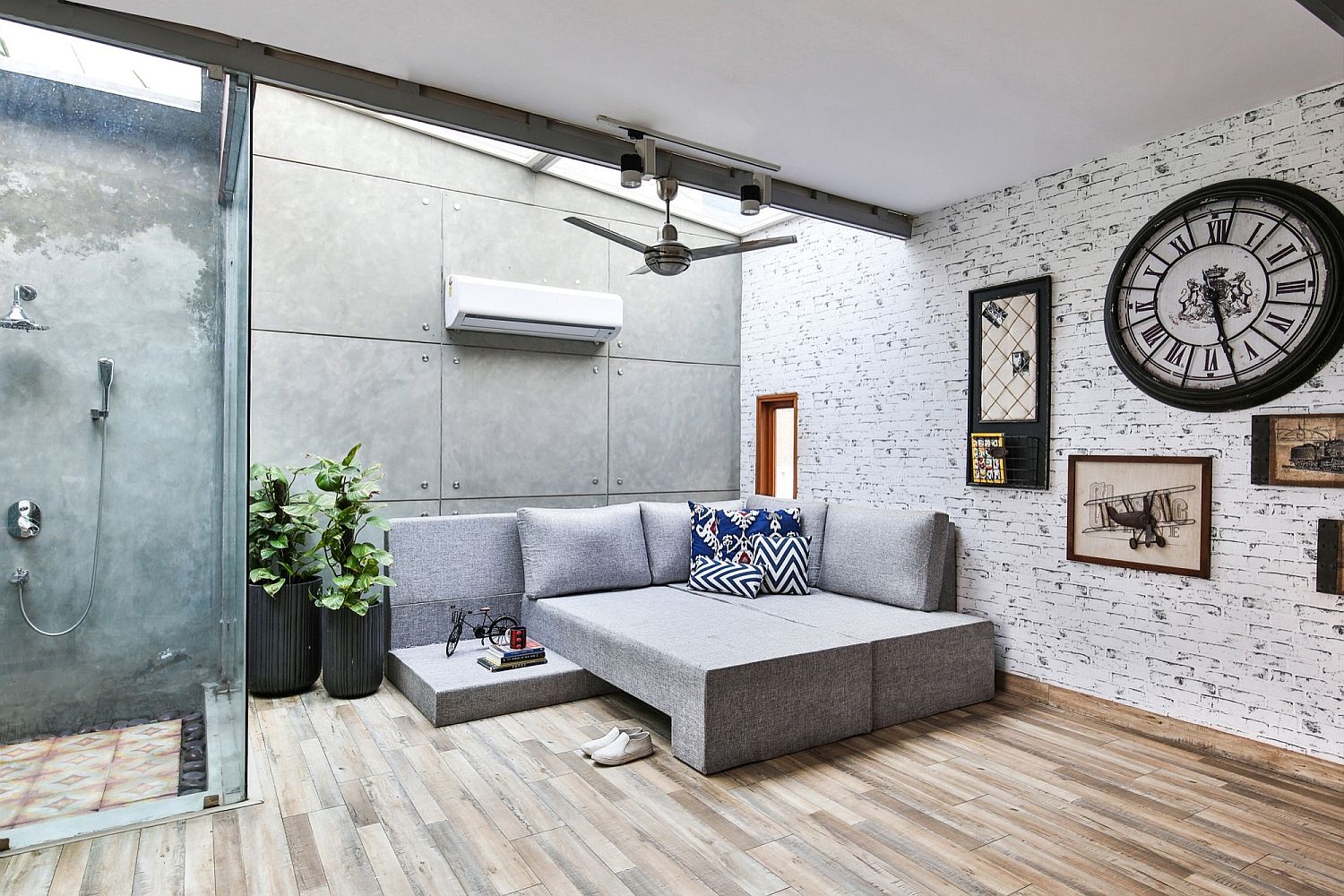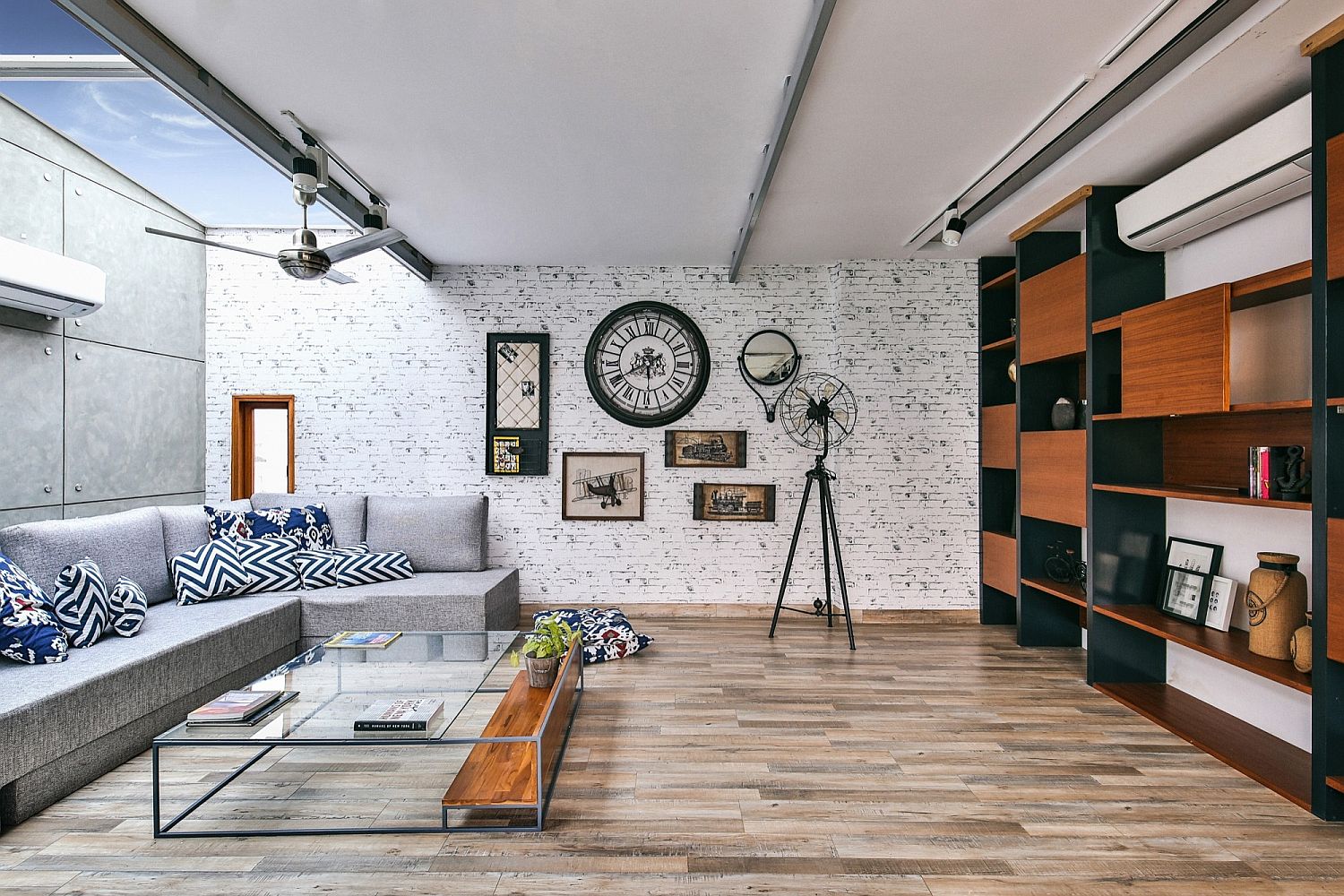 The neutral color scheme of the additions is broken by pops of yellow both on the inside and outside. A semi-open portico and outdoor area complete the engaging terrace office that turns into a fun party zone after sunset and on weekends. [Photography: Rohan Dayal]
RELATED: The Tire Shop Project: Inventive and Sustainable Live-Work Studio in Montreal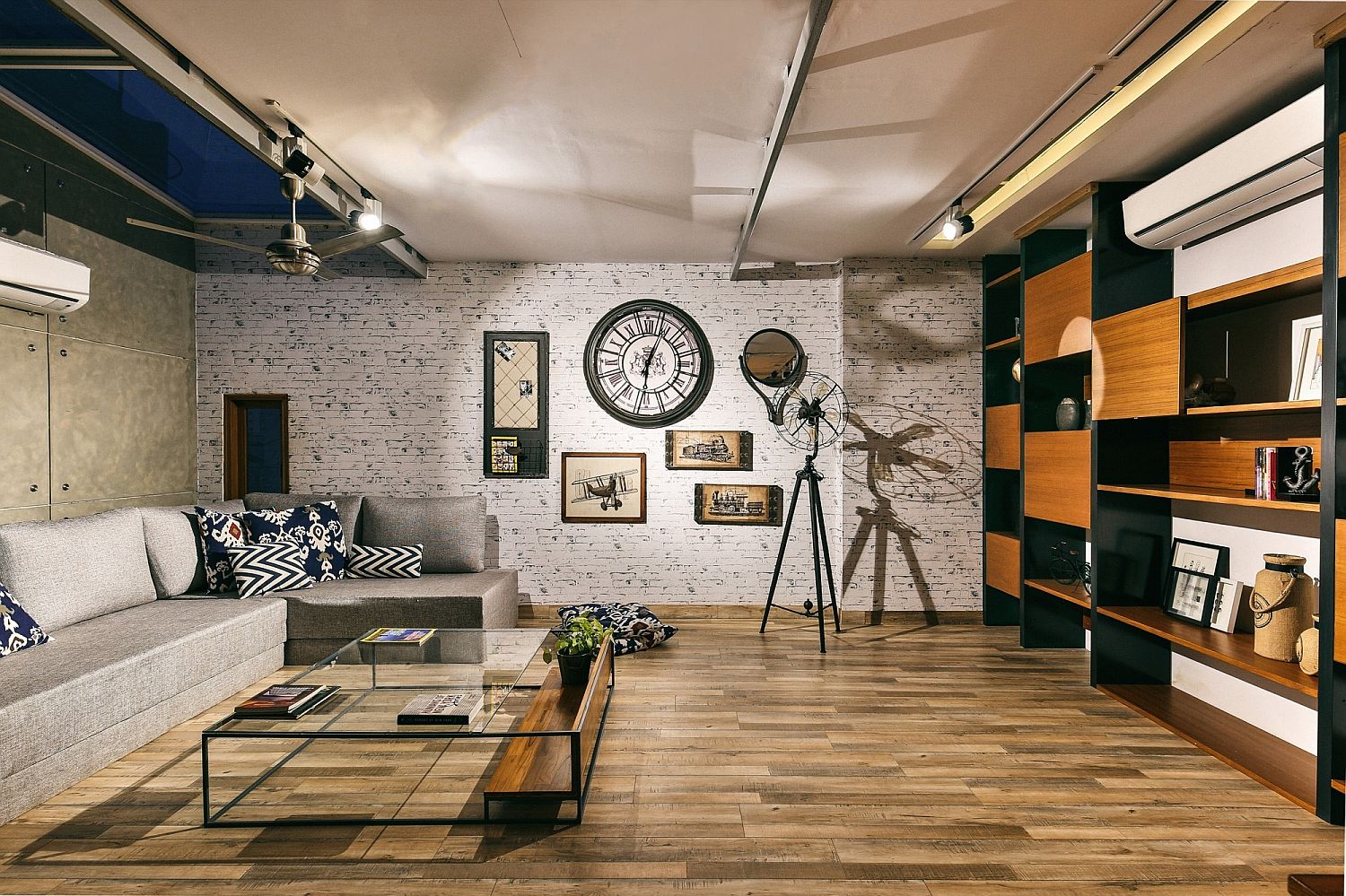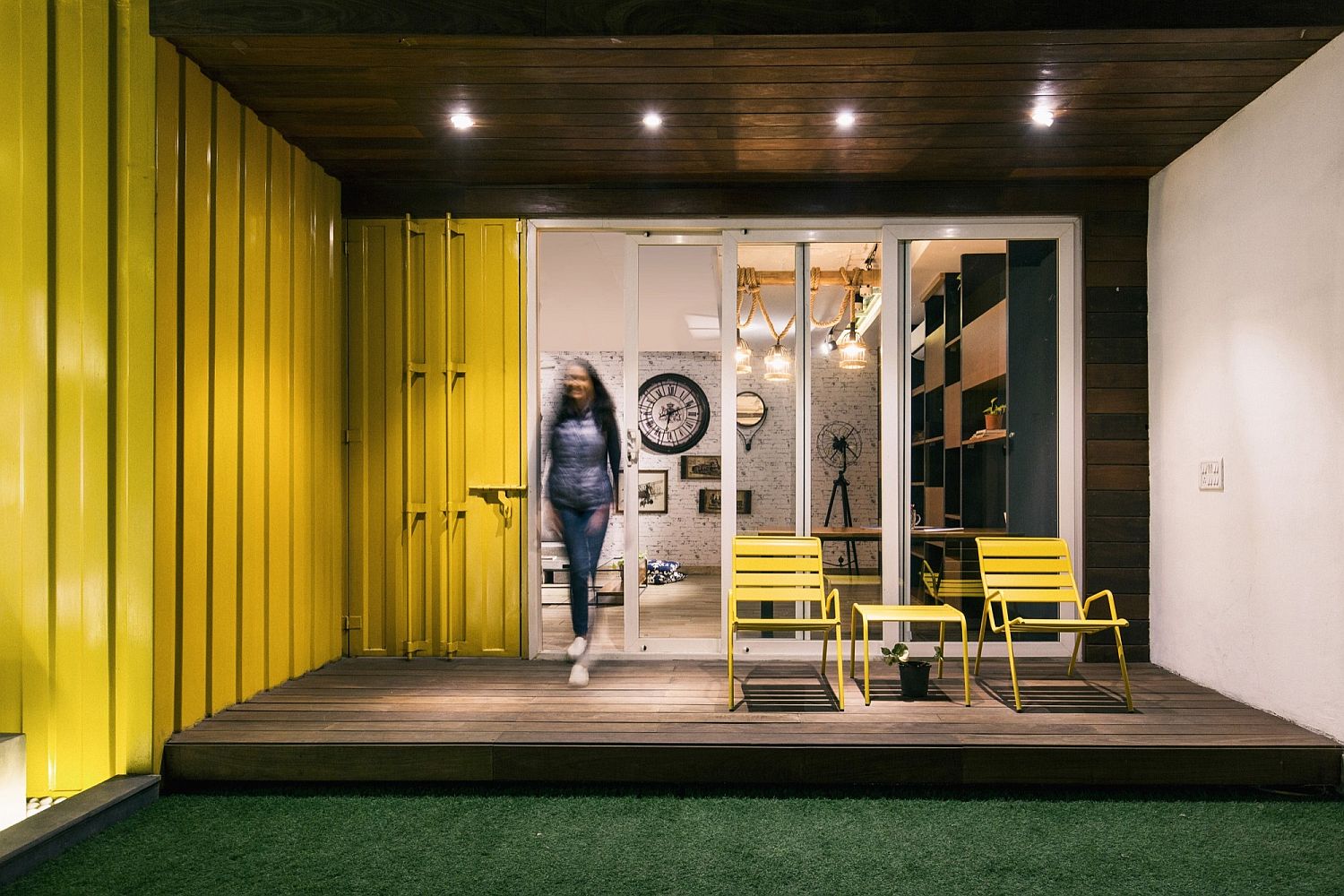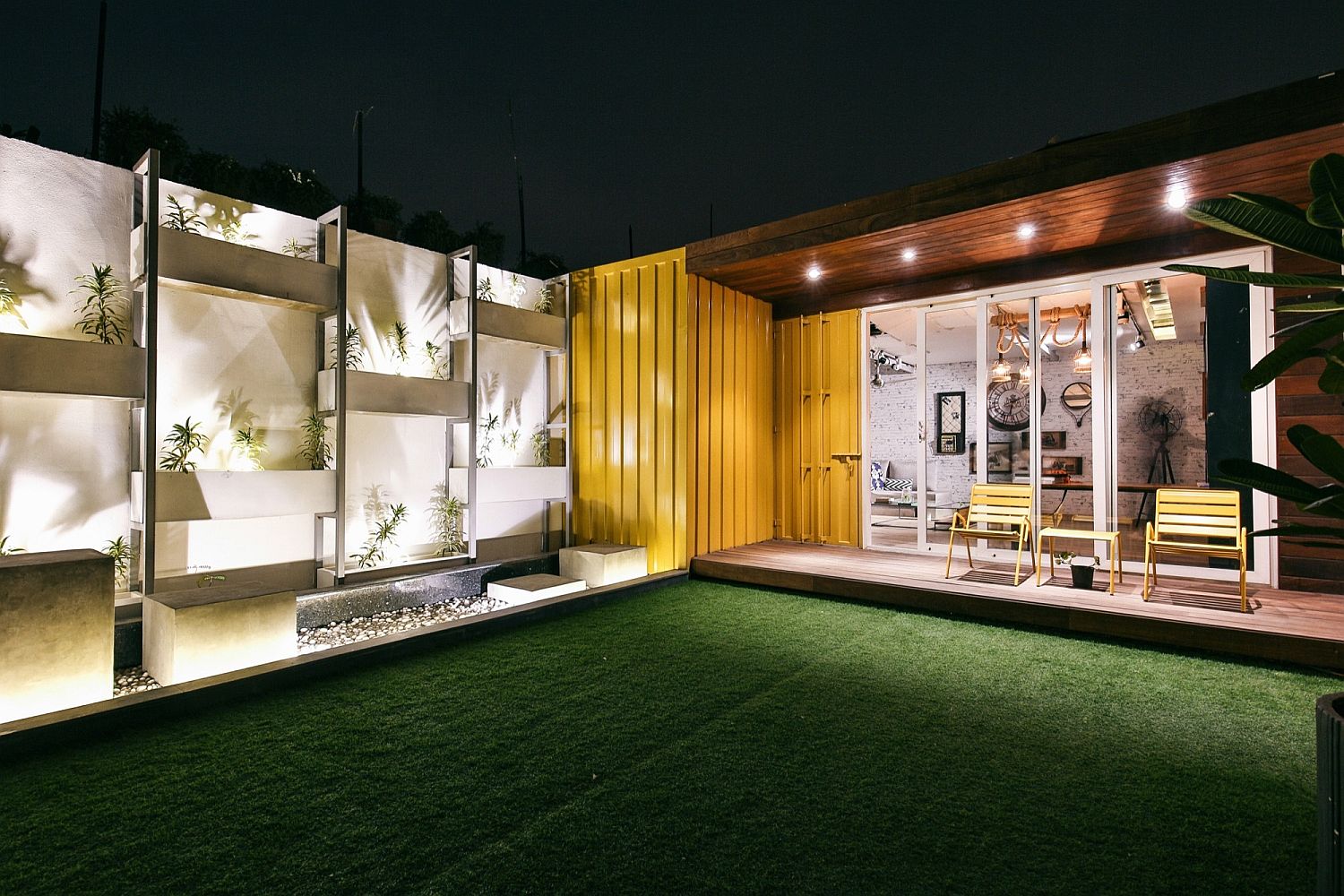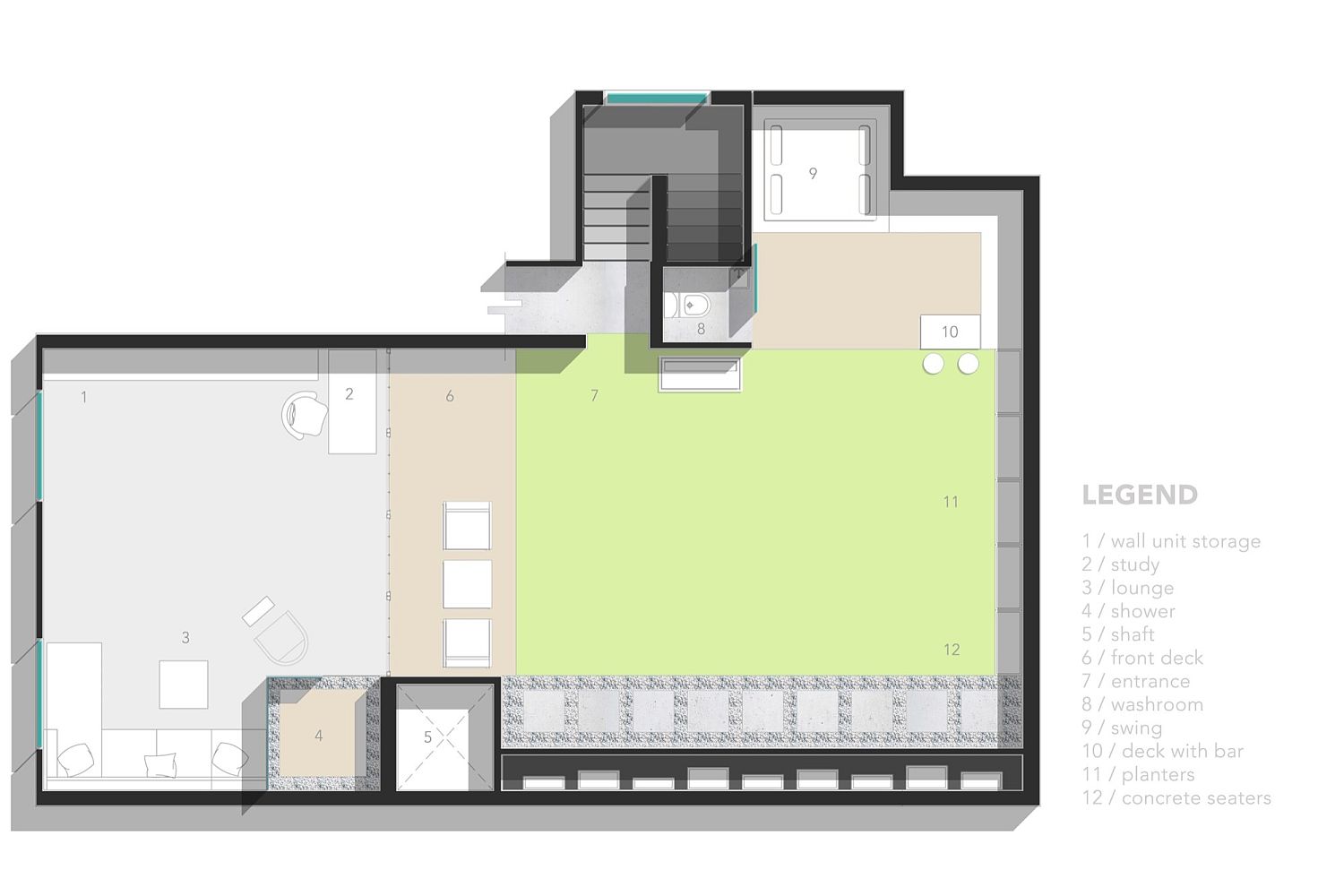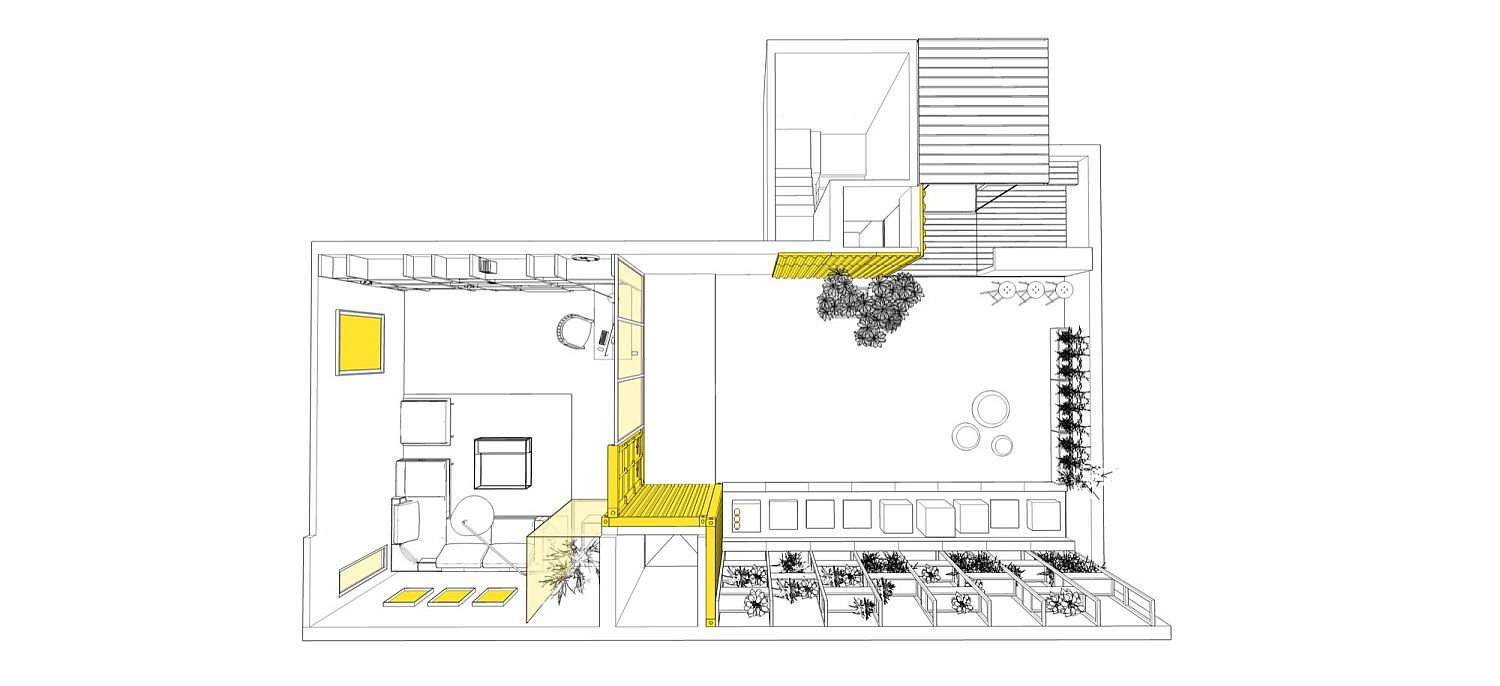 You're reading Mixing Work and Play: Multi-Purpose Studio on Terrace with Modular Ease, originally posted on Decoist. If you enjoyed this post, be sure to follow Decoist on Twitter, Facebook and Pinterest.