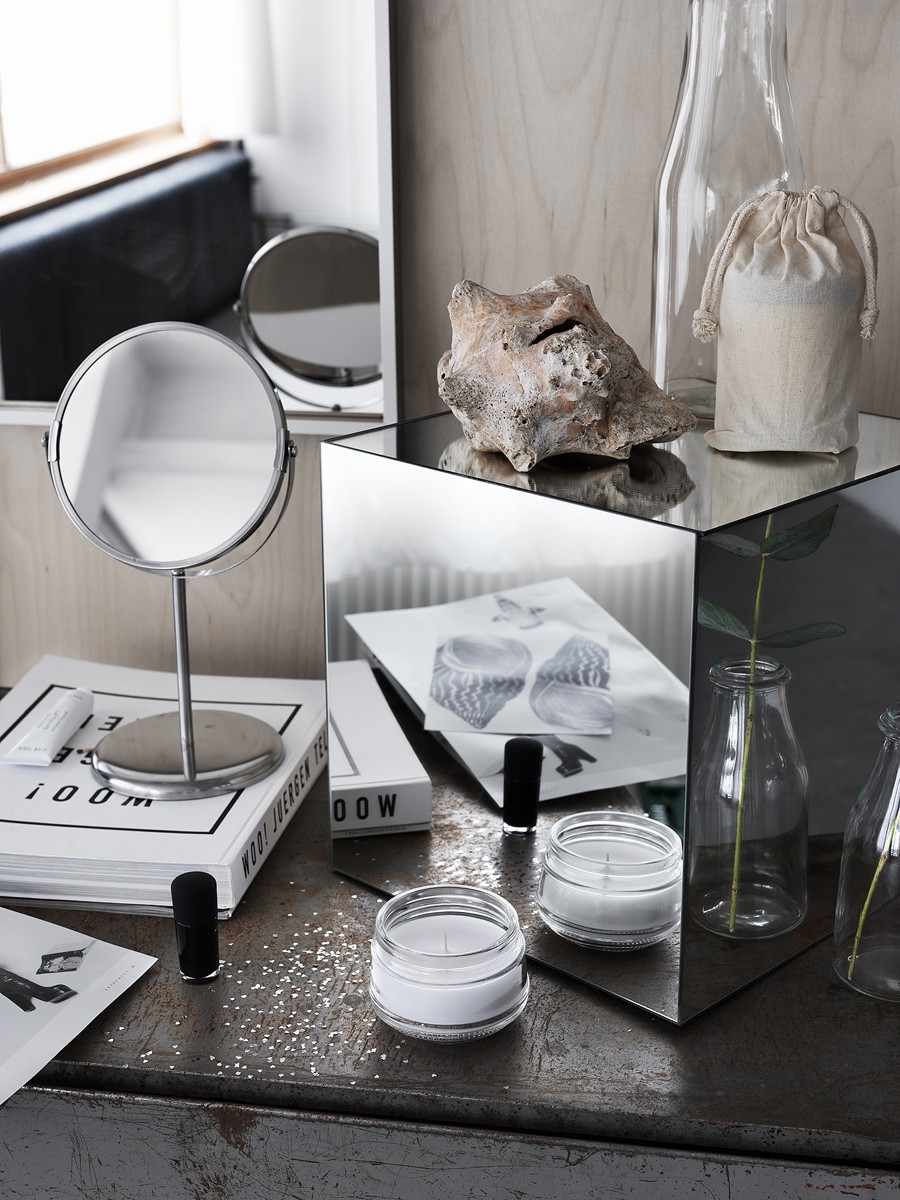 Photo via Livet Hemma / Photographer © Ragnar Ómarsson 
Mirrors in all different shapes is all over these days, and we´ve also seen different furniture made by mirrors. Super hot and also often expensive. This one though, you can make yourself if you´re a bit handy. The Swedish blog Livet Hemma by Ikea has made an inspiring DIY tip on how to make a mirror cube of their Lots mirrors. Thank you for the tip Trendenser, and on the Design and Form blog you can see how you make your own too, step by step. Nice, isn´t it!
Elisabeth
Innlegget MIRROR CUBE dukket først opp på ELISABETH HEIER.