It is not very easy to find a refuge in the urban rush that constantly surrounds us. Life can get cluttered and chaotic pretty fast. This is where a house like GePo in Wijgmaal, Belgium comes to the rescue of its homeowners as it provides an oasis of green that is built on the principles of minimalism. Designed by OYO, this Belgian house was constructed using concrete, wood and glass and sits on a metallic frame that gives it a relaxing and modern appeal. Large glass walls surround the simple living room of the house and connect it with the lush green landscape and small lake outside. A separate kitchen creates a separation between the living and cooking areas with ease.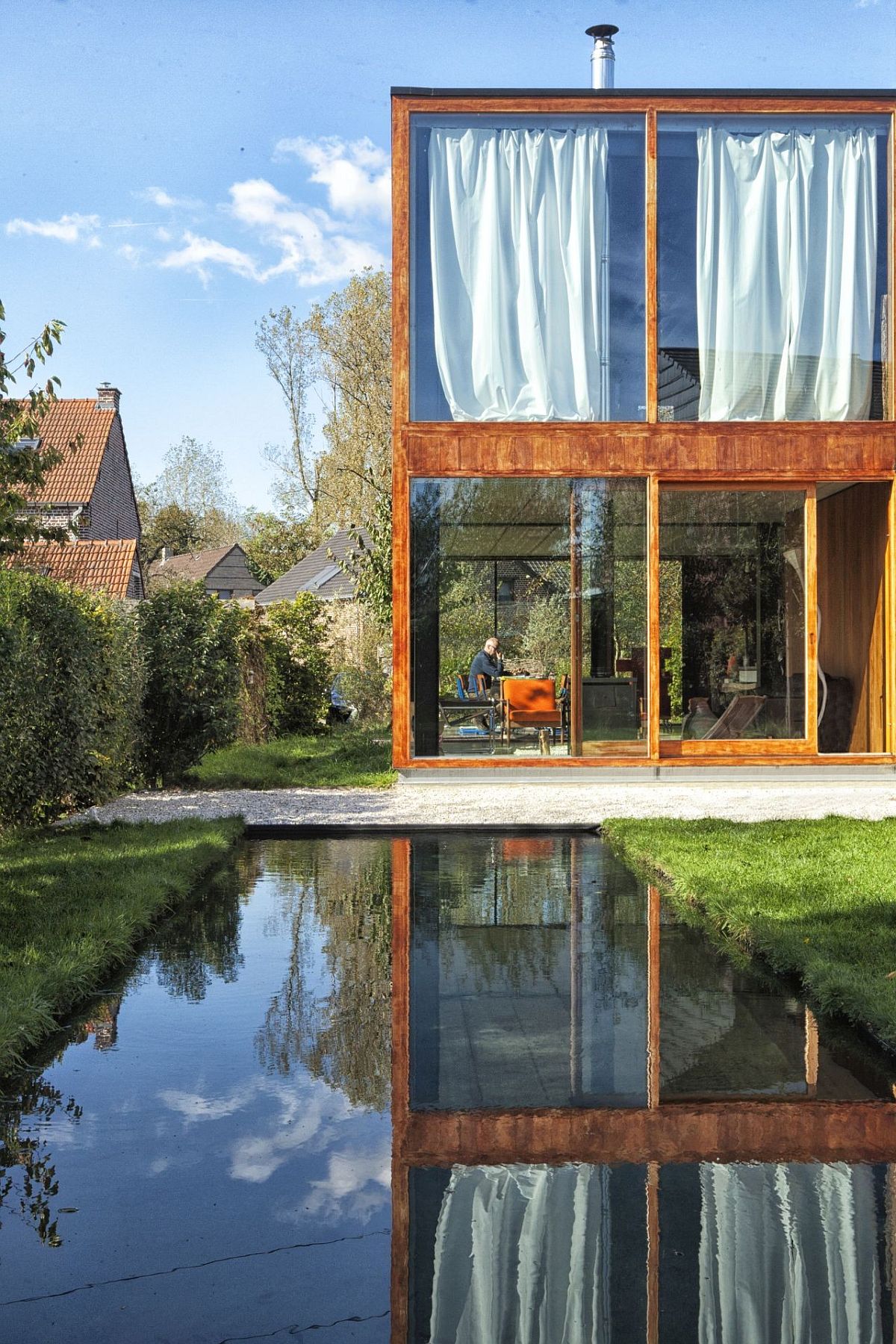 On the inside, the décor is kept simple and minimal and a flood of sunlight illuminates every room of the house. It is the lower level that contains the living area and other public spaces while the bedrooms sit on the top floor. The large natural water body outside elevates the scenic appeal of the setting and also is the central piece of a landscape that feels like an extension of the living area. Greenery around the house also provides natural cover from harsh sunlight and the interplay between shadow and light during different times of the day and seasons makes the home a real delight indeed.
RELATED: The Glade: Eco-Sensitive and Sustainable Home Wrapped in a Green Cloak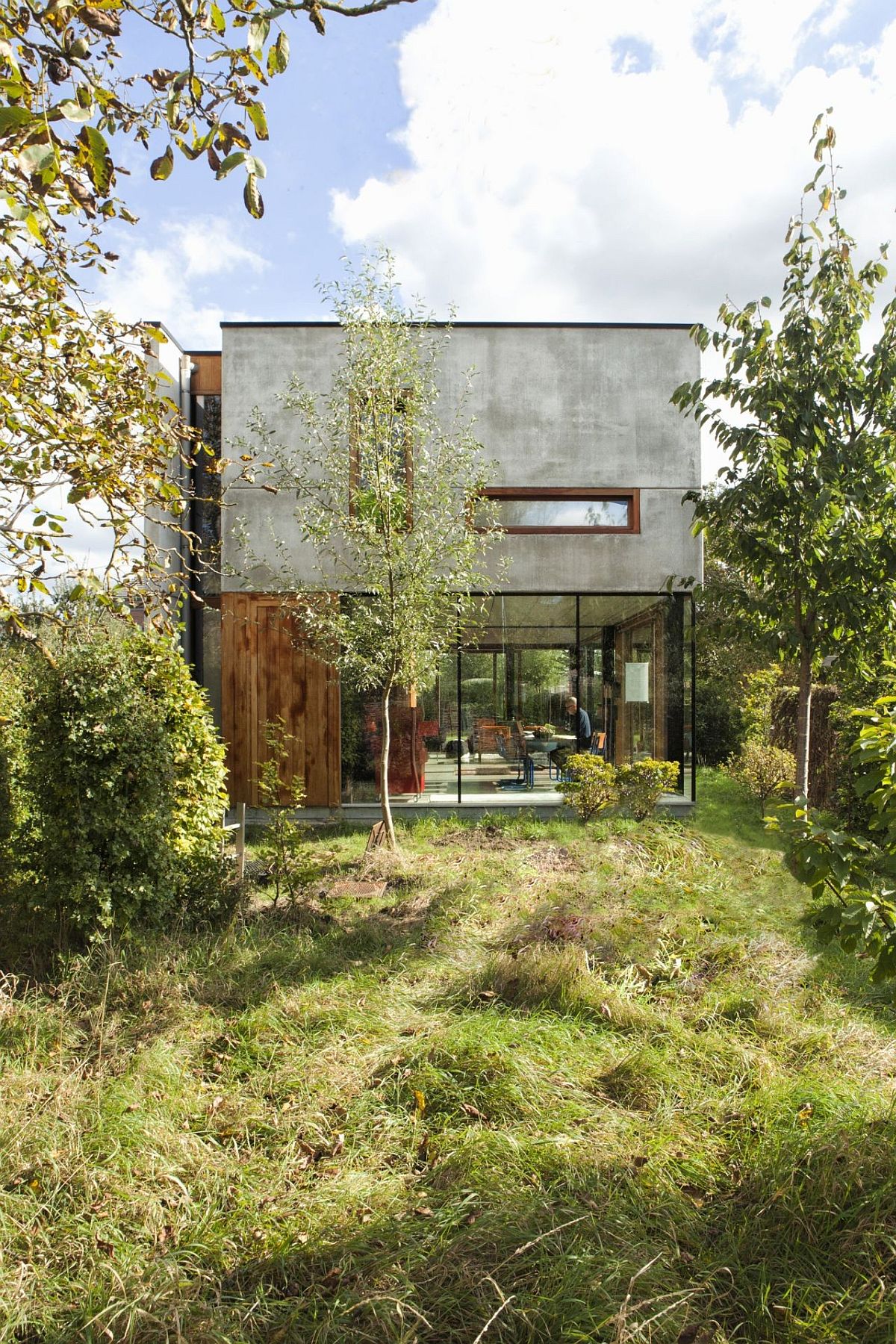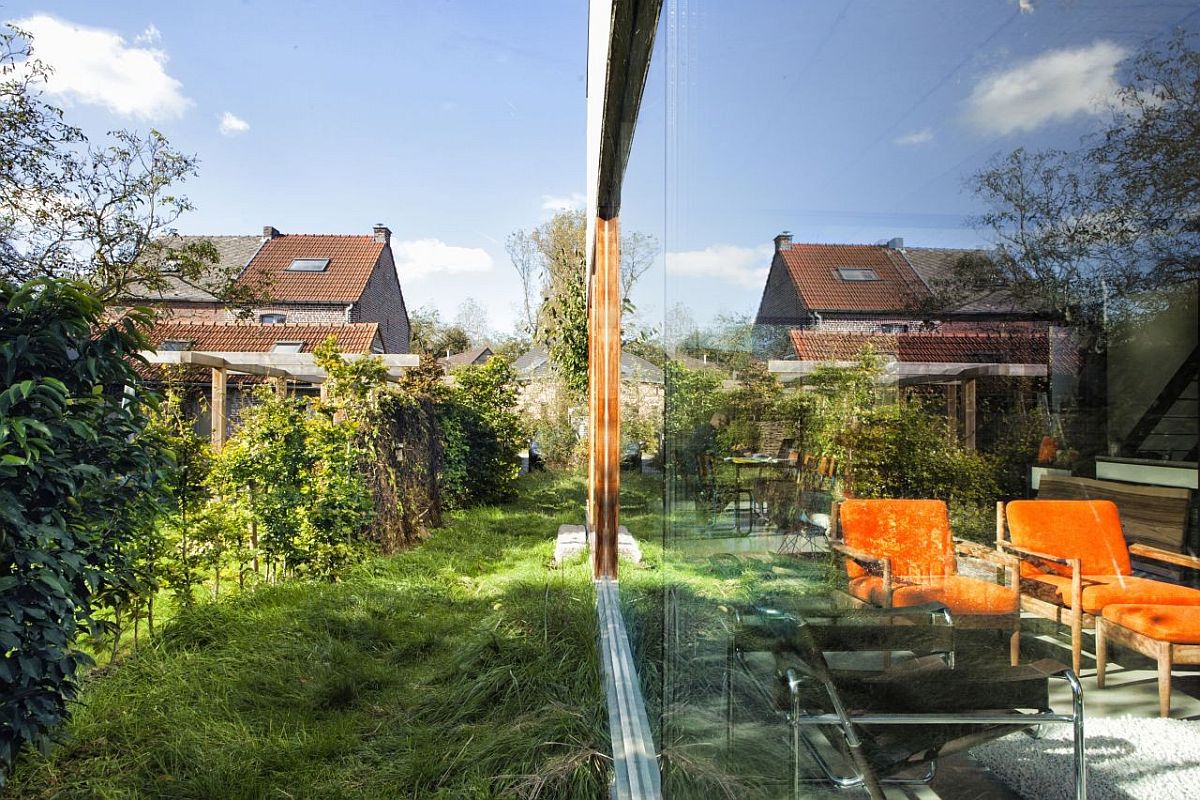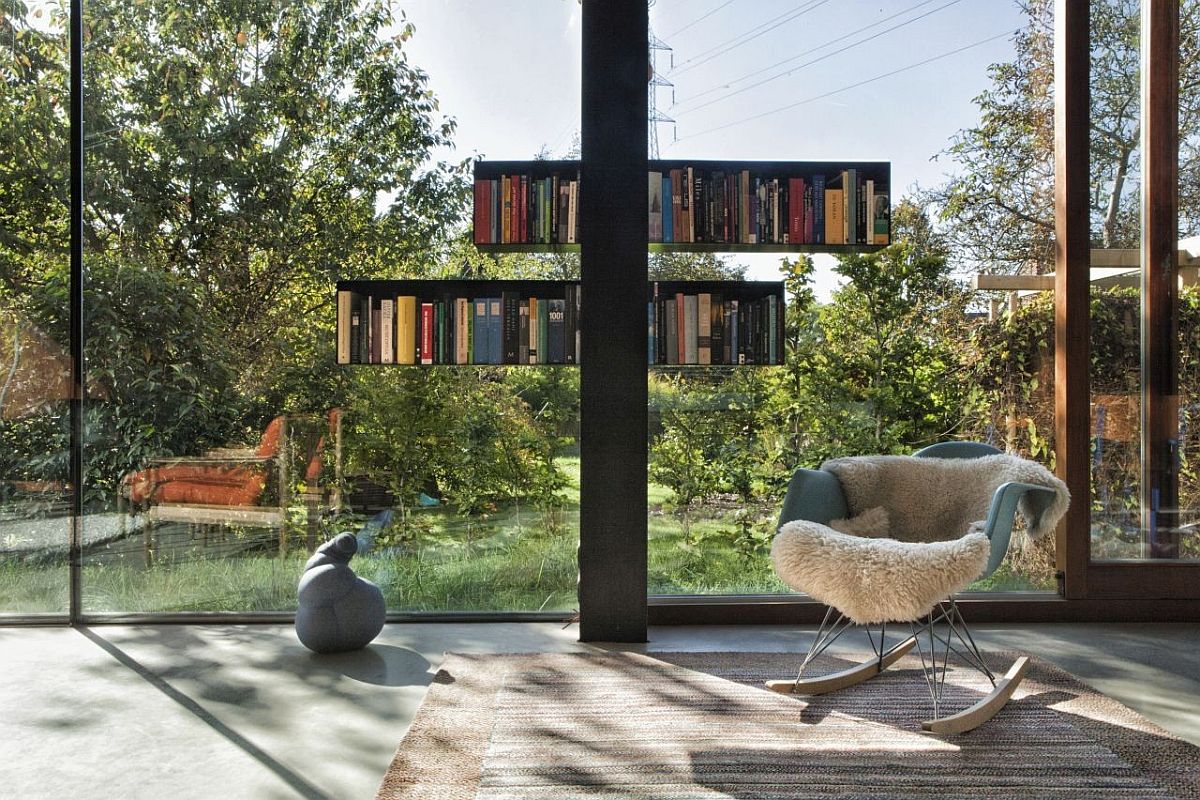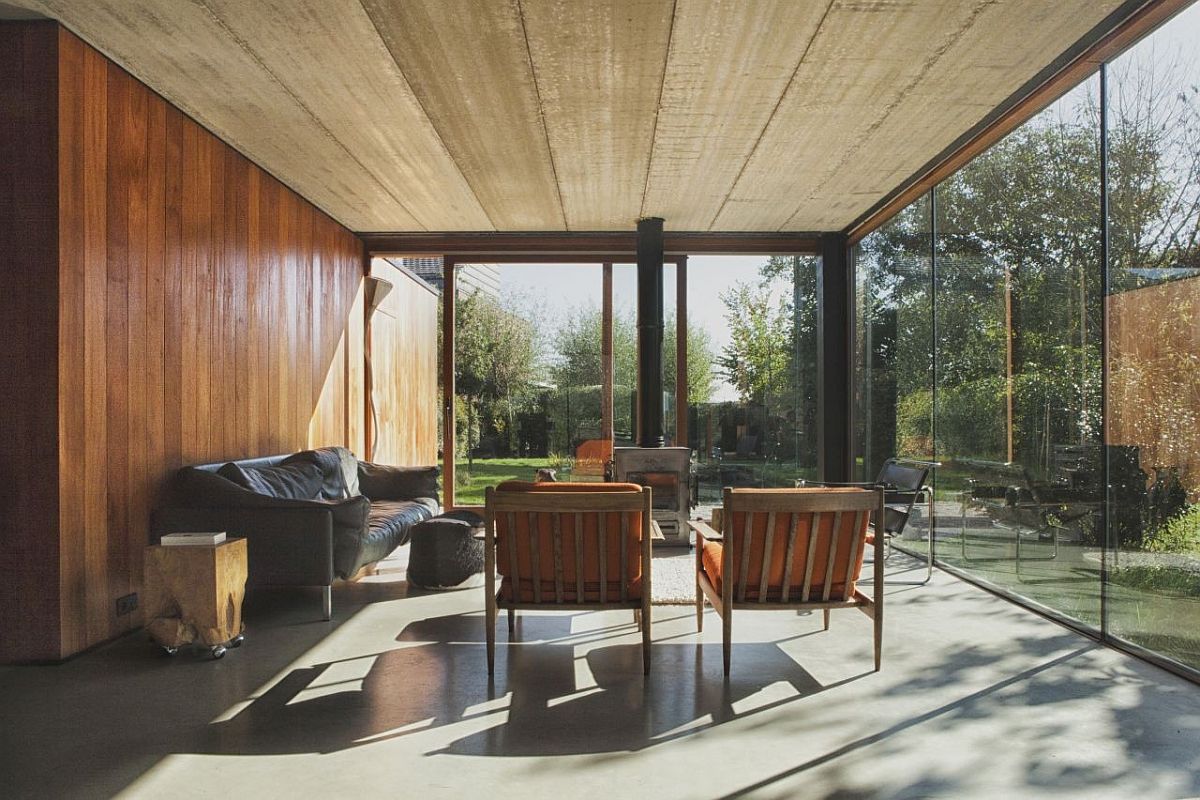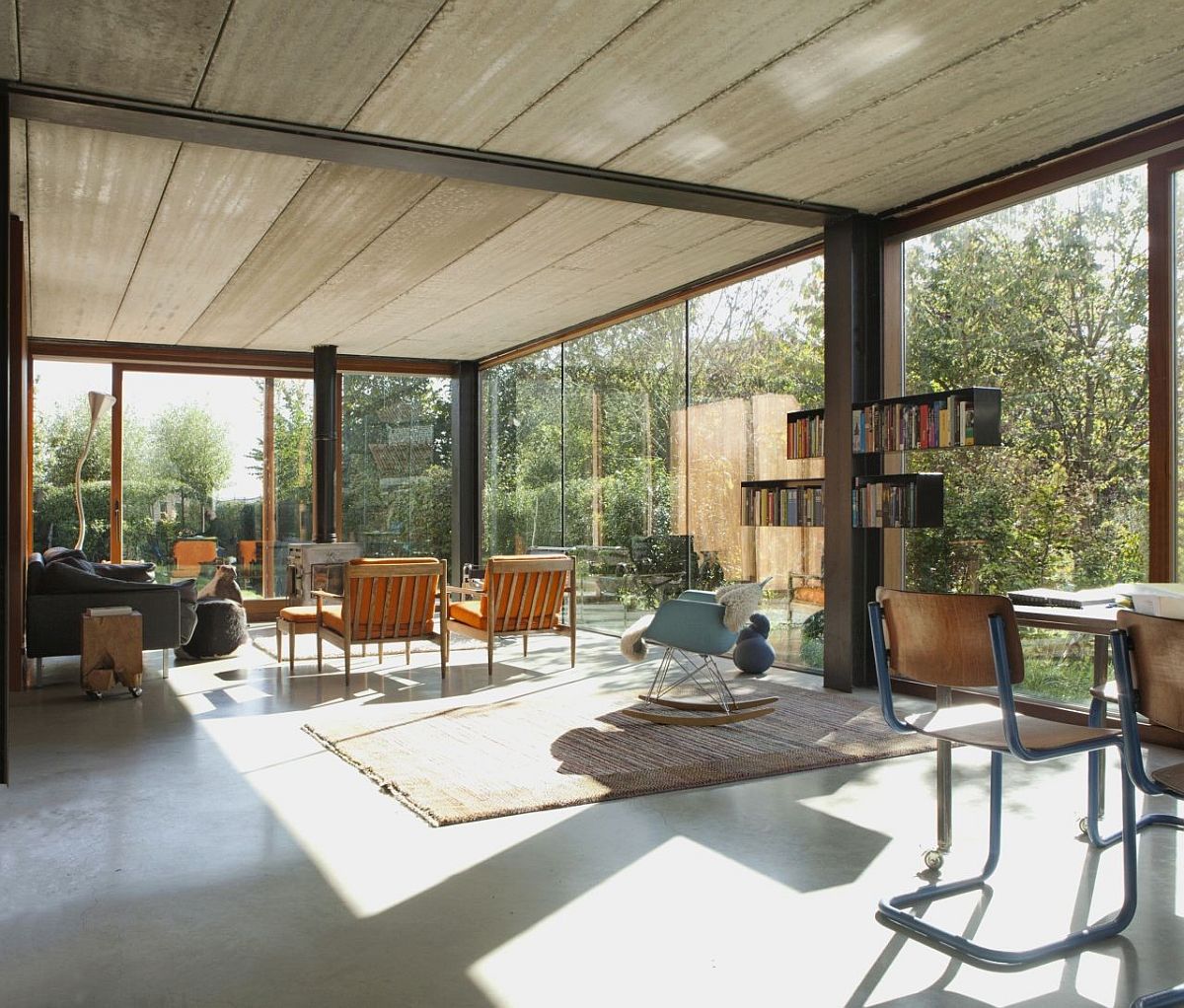 Drapes provide additional layers of privacy in the bedroom even as House GePo transports anyone who steps into its confines into a world of rest, relaxation and rejuvenation. A perfect getaway that keeps things uncomplicated! [Photography: Tom Janssens]
RELATED: Industrial Ingenuity: Contemporary Auckland Home in Concrete, Steel and Glass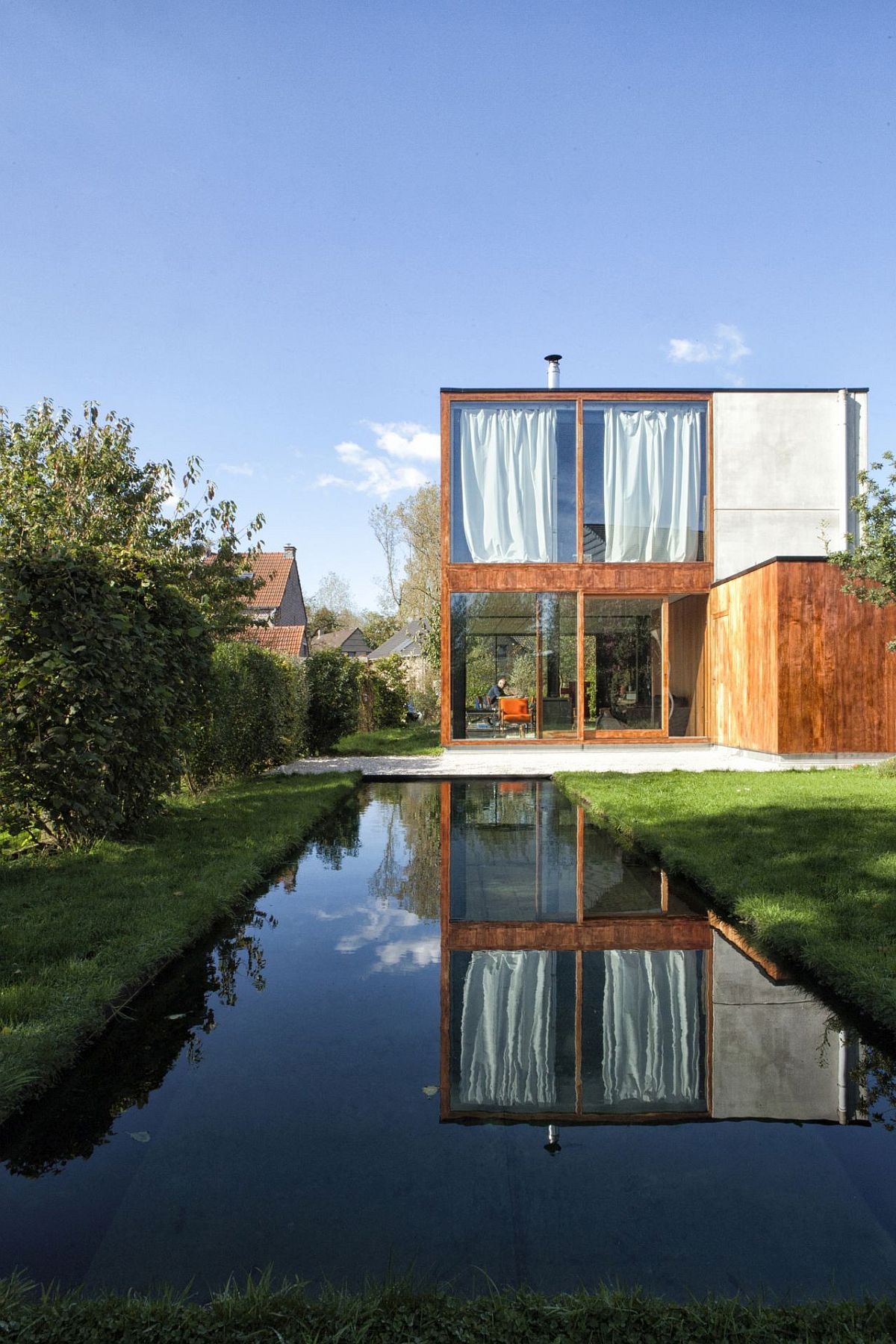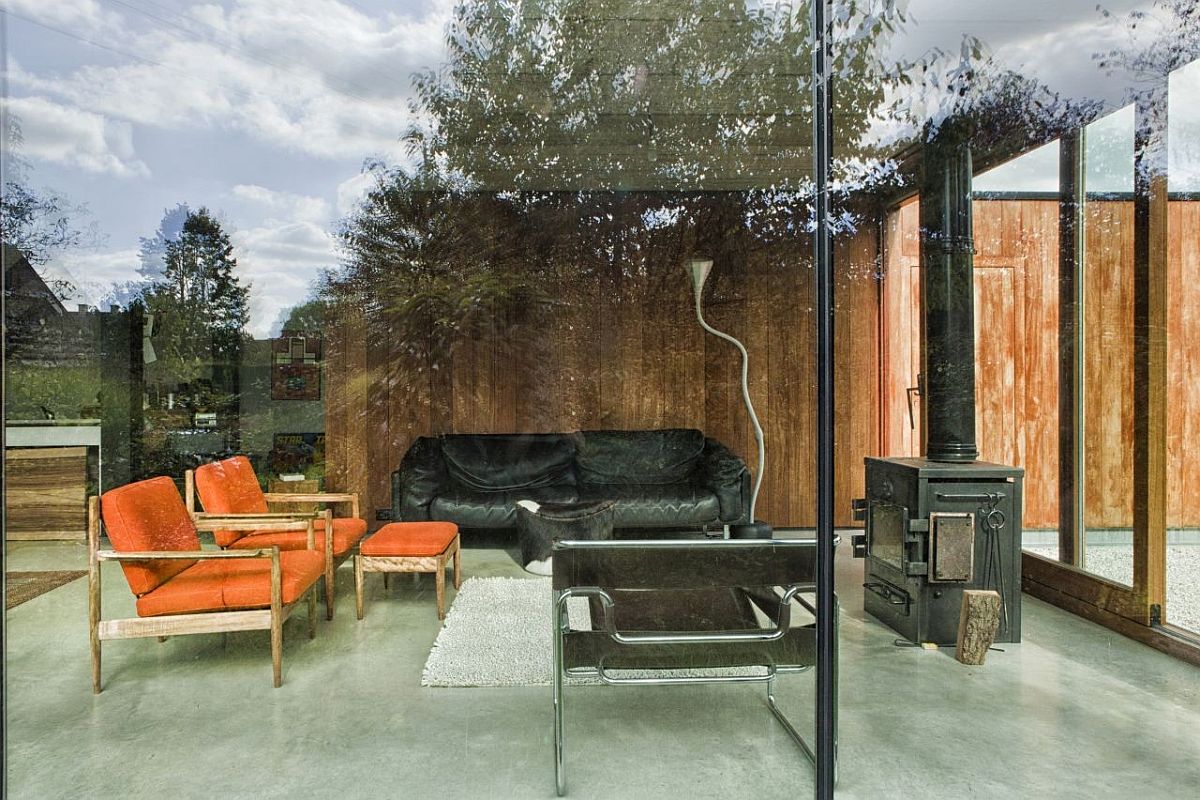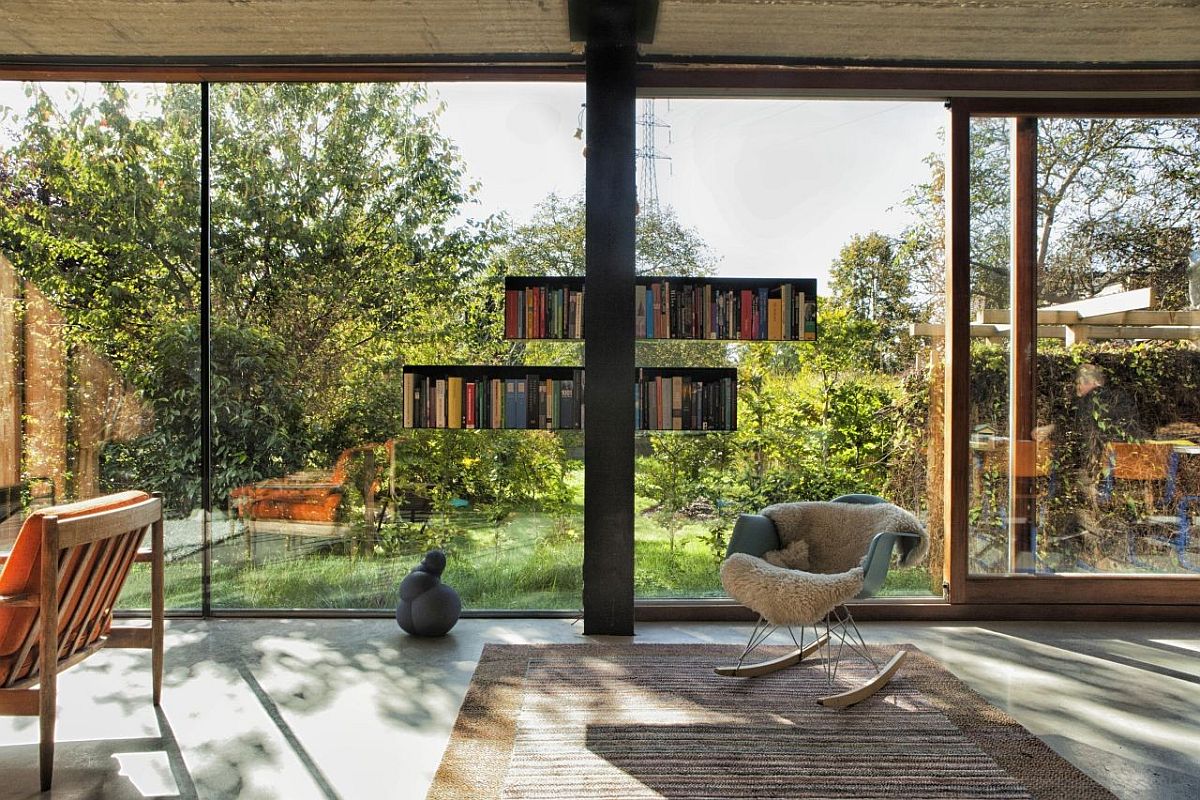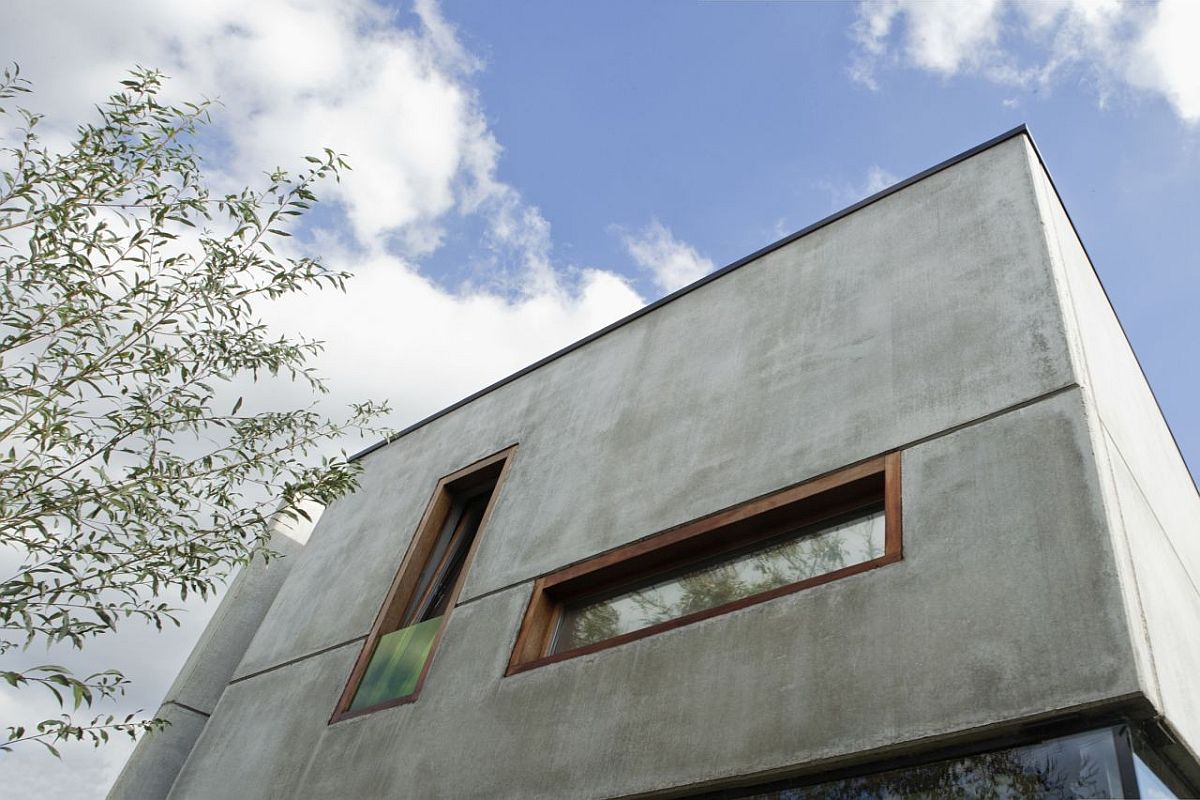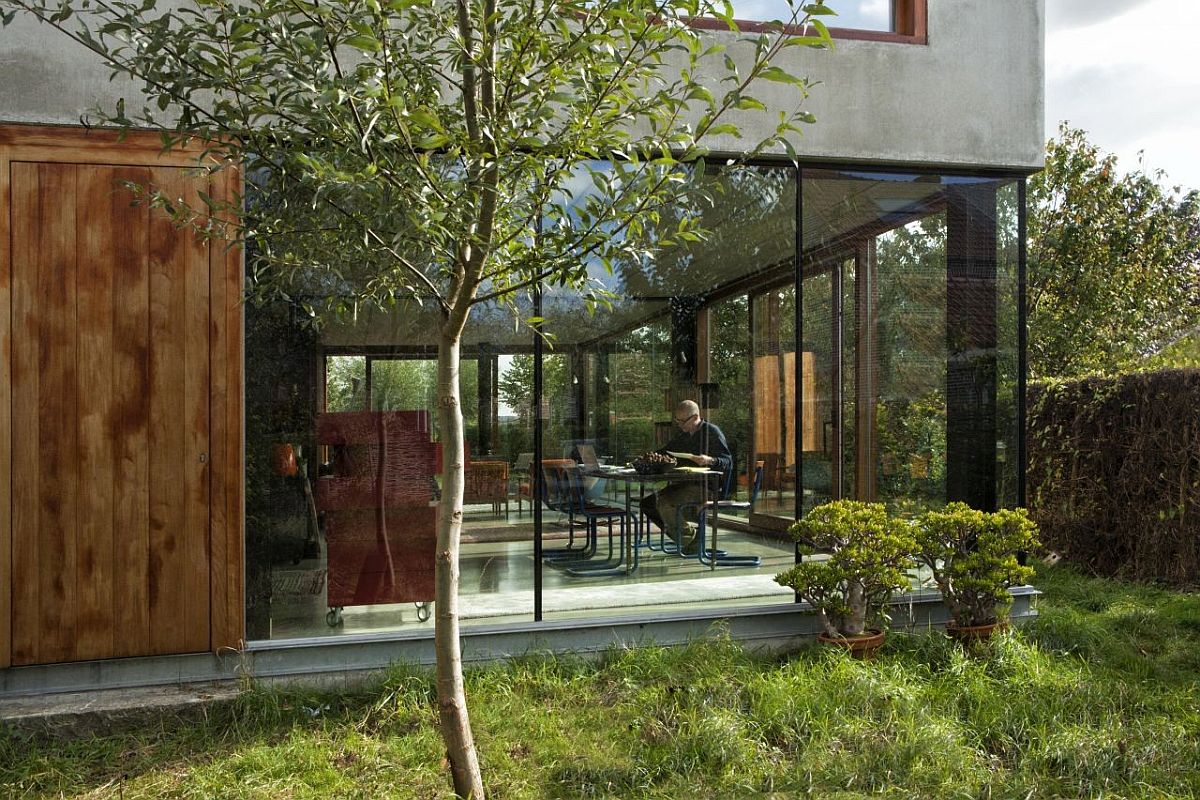 You're reading Minimal Concrete, Steel and Glass Home Wrapped in Cloak of Greenery, originally posted on Decoist. If you enjoyed this post, be sure to follow Decoist on Twitter, Facebook and Pinterest.