I´m gathering inspiration for the bathroom in my new apartment, and its probably no surprise I'm leaning towards a minimal expression. The bathroom above is from my sisters home which I photographed earlier this year. You can see more here, and I really love the mix of black floor tiles, beige tiles on the wall and the white sink and bath tub with black faucets. The white and black makes the expression clean and the modern bathroom will never feel outdated.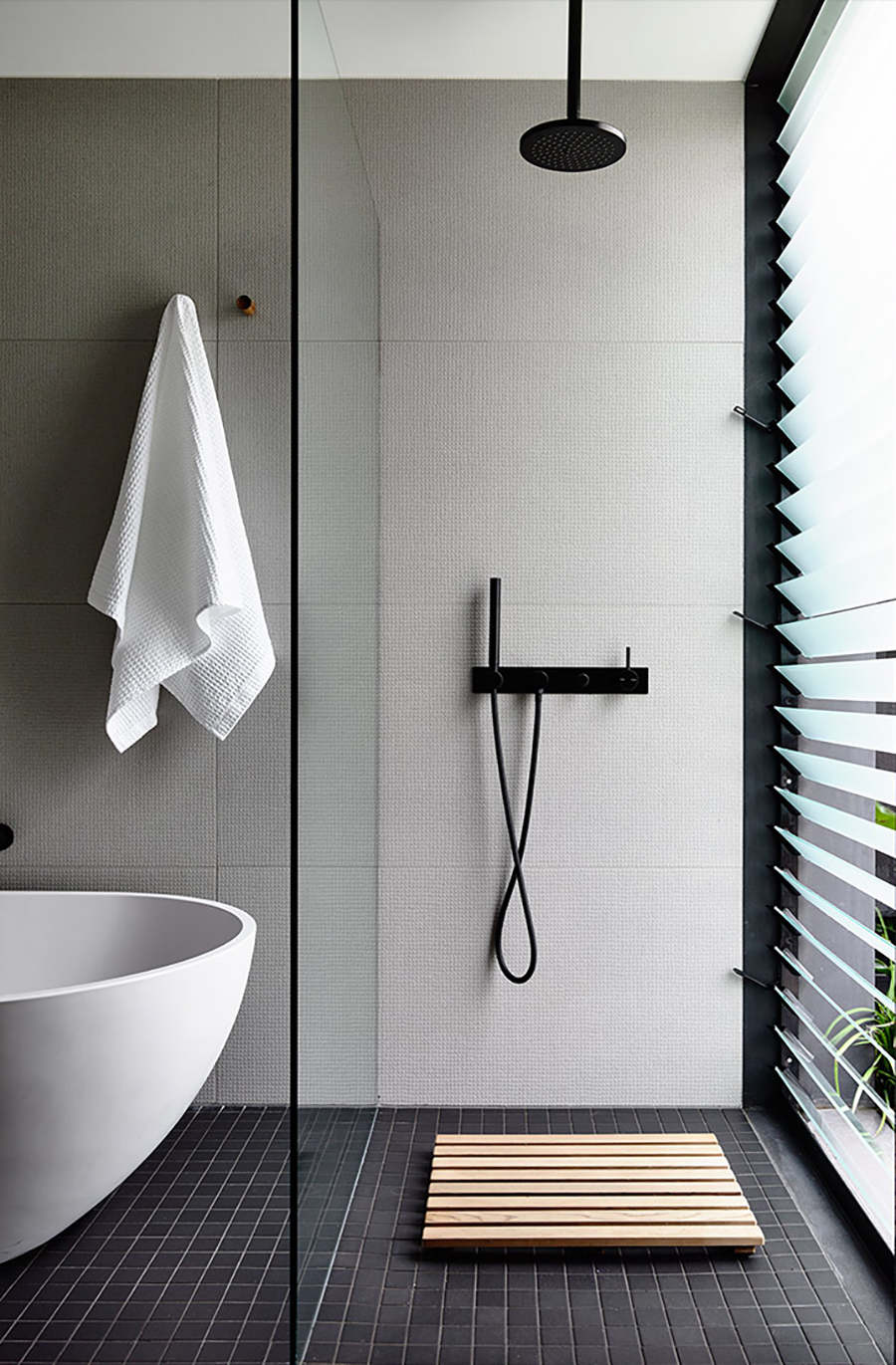 This bathroom is designed by Wellard Architects in Australia. A bit similar to the first one, but with the wooden detail that brings a natural warmth to it. Also, so nice with the window facing the garden from the shower.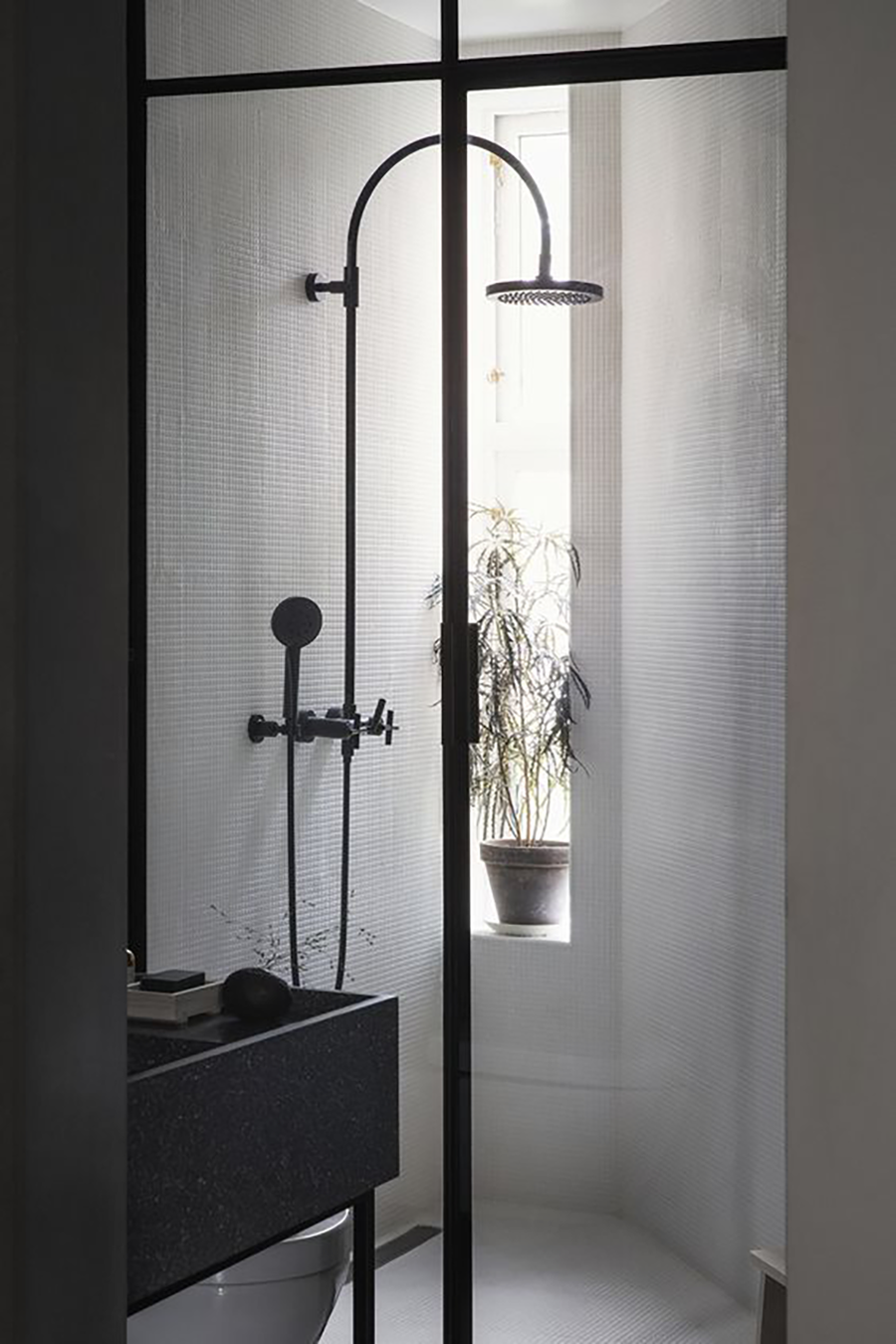 The bathroom in the stylists Jannike Kråkvik and Allesandro D´Orazios apartment in Oslo is also very inspiring. Designed by Allesandro himself, with custom made solutions for the small room. A great example on how to use the space cleverly on a few square meters with tricky corners. The faucets from Dornbracht makes beautiful details. (Seems like I have a thing for matt, black faucets – right?!)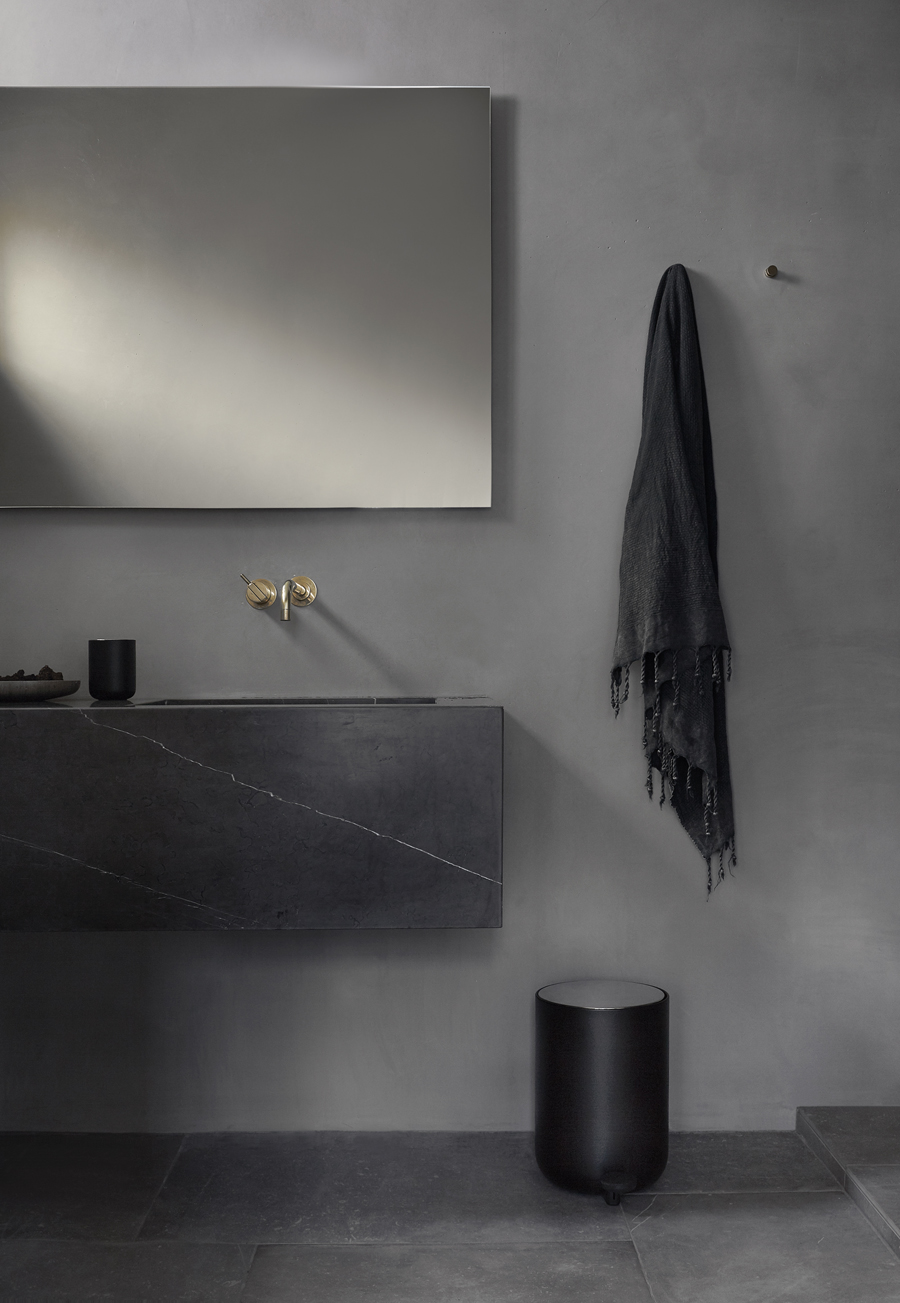 The bathroom in the home of Norm Architects founder Jonas Bjerre Poulsen is all in grey and black. One might think that an all grey bathroom would turn out boring but this is an example that proves that it doesn't have to. Well chosen materials with a beautiful marble sink, faucets in brass and walls that looks like concrete. See more from this bathroom here. Similar walls can be achieved with an old Marrocan technique called tadelakt, I wrote a blogpost about it last year here.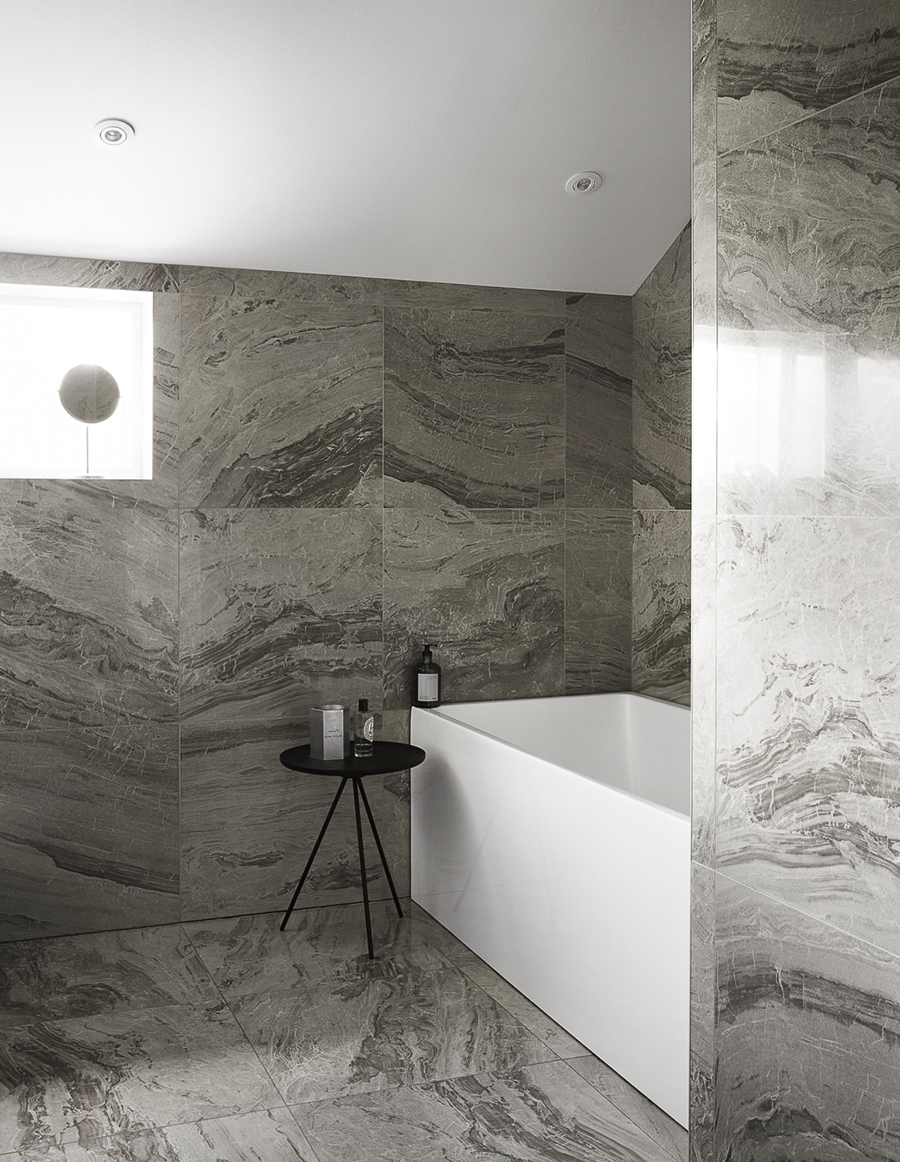 The Swedish stylist Annaleena Leino chose the same tiles both for the walls and the floor in her new bathroom. Again, the white bath tub is the perfect detail when the tiles has a warm hue. She explains herself that finding the right pattern for the tiles was a puzzle but when the result comes out looking like this its worth it. I couldn't´t agree more.
The bathroom below is designed by the design and construction firm Canny in Melbourne. The square floor tiles also covers the walls in the shower. A clever detail that adds a nice depth to the room. See more here.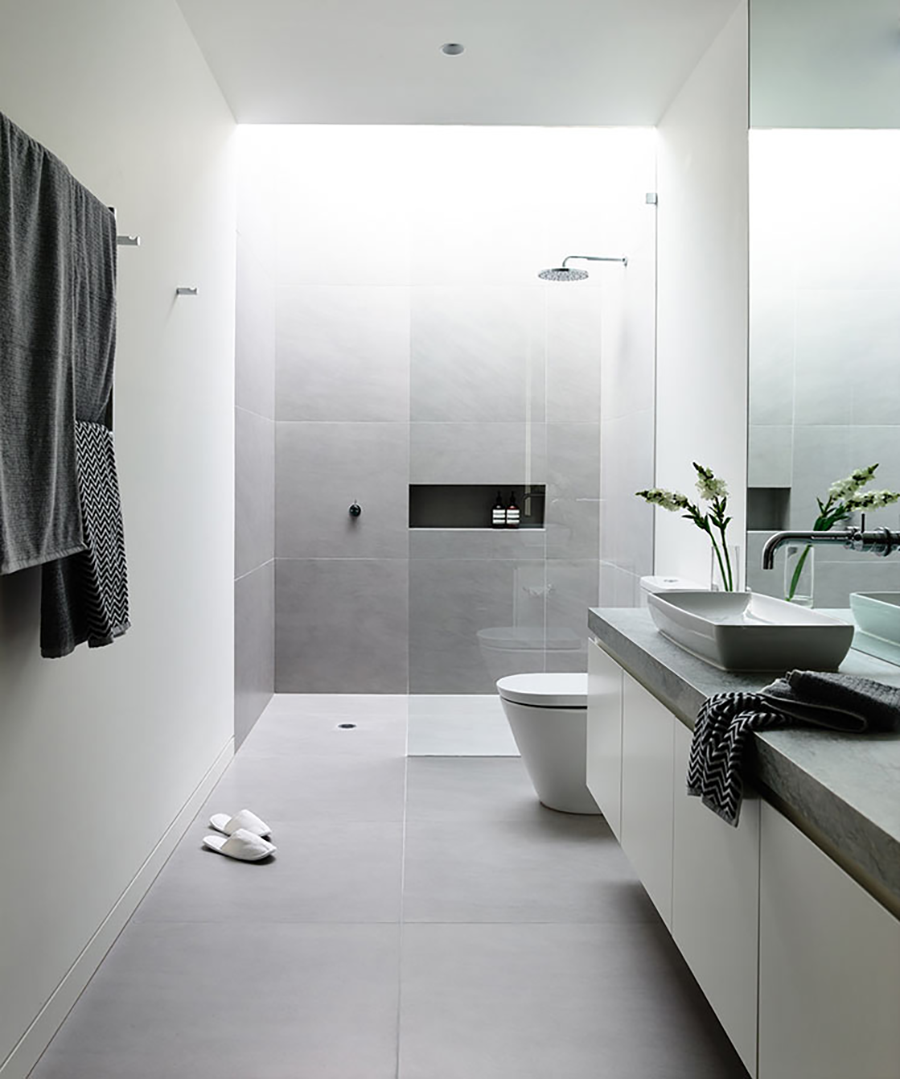 Photos by 1.Elisabeth Heier, 2.Derek Swalwell, 3. Kråkvik & D´Orazio, 4. Jonas Bjerre Poulsen, 5. Kristofer Johnsson, 6. Canny.
Elisabeth
Innlegget MINIMAL BATHROOMS TO BE INSPIRED BY dukket først opp på ELISABETH HEIER.