We gave you the photo tour of our new store, but we have more to share! Watch our newest webisode to learn more about the inspiration and design process behind the new McGee & Co. Storefront!! The store was so beautiful, but we had to make a few changes for displaying our product. 
Our new shop is in Costa Mesa, near Newport Beach. It's a really cool neighborhood with restaurants, cute shops, and all sorts of fun things! 
The shop used to be home to one of the cutest little shops called Heritage Mercantile. Shea would shop there when Syd was shopping next door at Almond Surfboards. Shea was instantly a fan of the shop and friends with the owner. A year later, she DM'd us in instagram to let us know she was leaving the space and thought it'd be perfect for McGee & Co.! It's a little wild, since we live and work in Utah, but we couldn't pass up this opportunity! 
Immediately when walking in you see this amazing vertical paneling from Metrie. It helps the space feel light, airy, and draws your eye up, which is so important in a small space! It adds dimension, and looks so beautiful with art hanging on it.
We used wood flooring to better show off furniture and rugs. We decided to work with Warren Christopher because they're just down the street, and have a wonderful reputation for making your floors customizable for your budget and look! From measuring to installation, the whole process is a breeze. The store was calling for a medium wood tone that was light enough to show off our pieces, but has an ability to make the space feel cozy. 
The kitchenette is one of our favorite parts of the store. We love the dark cabinetry and custom open shelving used to display our kitchen decor. It's layered with the best things. Wood tones, natural elements, and vintage paintings!!! We designed a custom bar cart with Millbrook Furniture that we could move wherever it's needed in the store. The marble slab from Bedrosians was beyond perfect for the space. It has subtle, natural veining that pairs so beautifully with our dark cabinetry and the sink and faucet. We had to go with a Kohler farmhouse sink, and decided to do a Kohler faucet in polished nickel to balance with the brass sconces.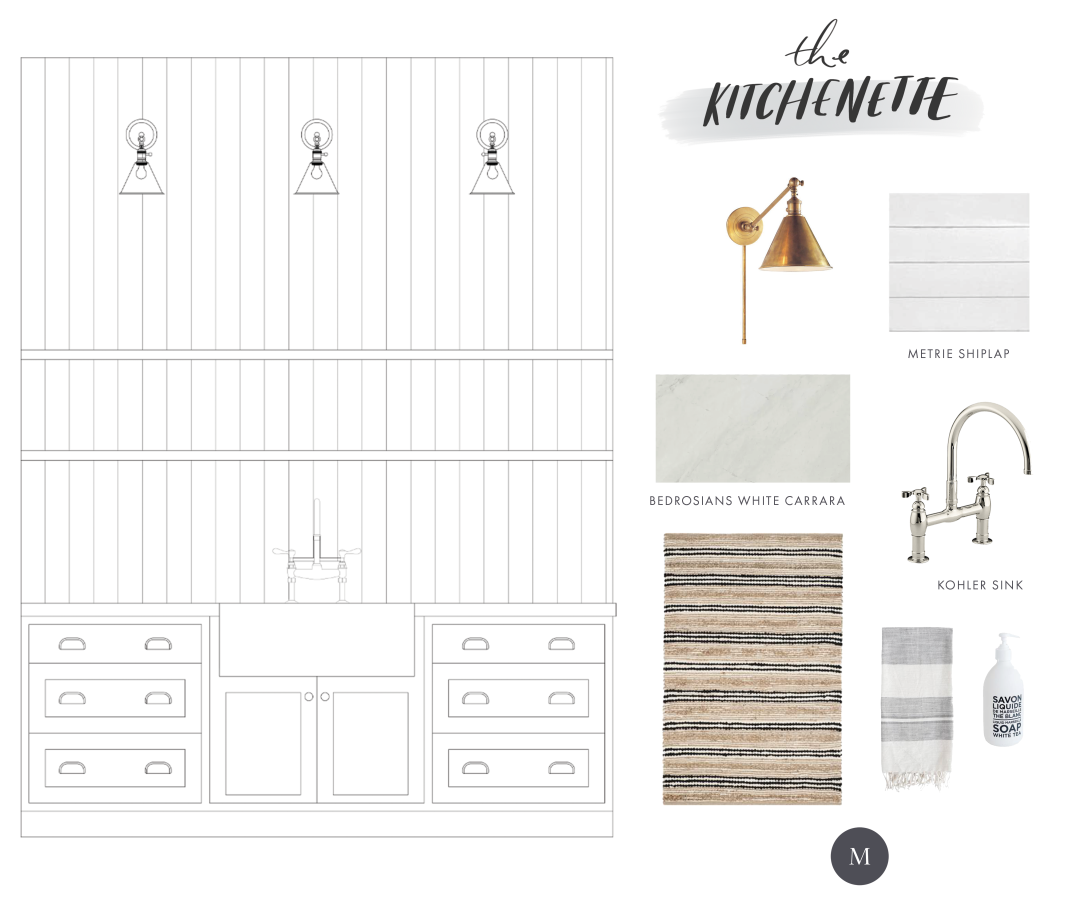 The cash wrap turned out perfectly! It used to have a barn door, office space. We opened it up and made an area for gift wrapping and storage. So excited about the fresh flowers we'll be selling that people can take home and style. The countertops are By Jeff Allen from Bearhorn Design, and the small details like the wall-mounted butcher paper holder really make this space feel like a shop.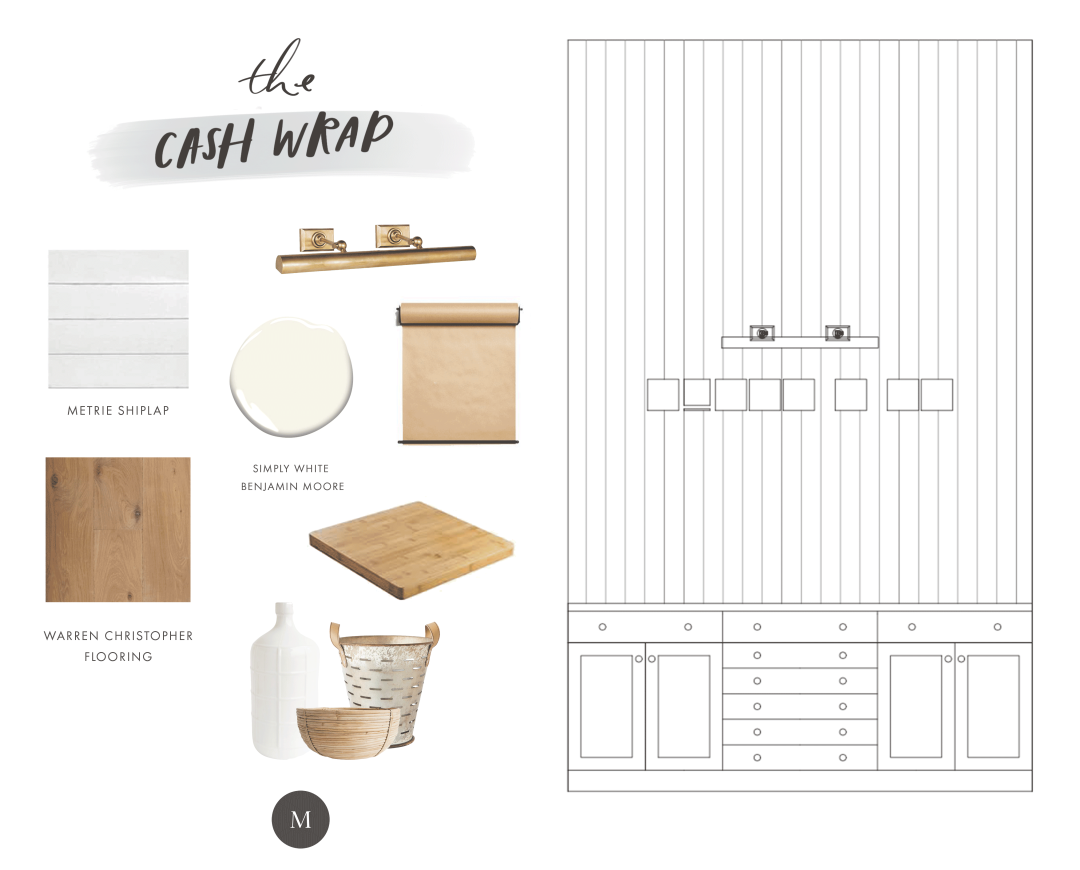 Watching the store come together from 700 miles away was crazy and amazing. When you step into the store it gives you an idea of what it's like to be in one of the homes we design, and then you can take some of that back into your own home!
If you find yourself in the neighborhood, make sure to come say hi! We're located at 1720 Santa Ana Ave, Costa Mesa, CA 92627 and open from 10am-6pm, closed Sunday.