For weeks, you've been busy tackling resolutions and setting intentions for the year ahead. Whether you made good on your vow to get organized, got back in your workout groove, or just finally cleaned out the fridge, it's time to celebrate your progress. So draw a warm bath, and take a well-earned moment to reward yourself for all the hard work.
With just a few simple ingredients, it's easy to transform your tub time into a restorative, botanical-infused soak. This quick and easy DIY combines pretty pink Himalayan salt with soothing calendula, calming lavender, and refreshing rose.
At a glance
Time: 30 minutes or less
Difficulty: Beginner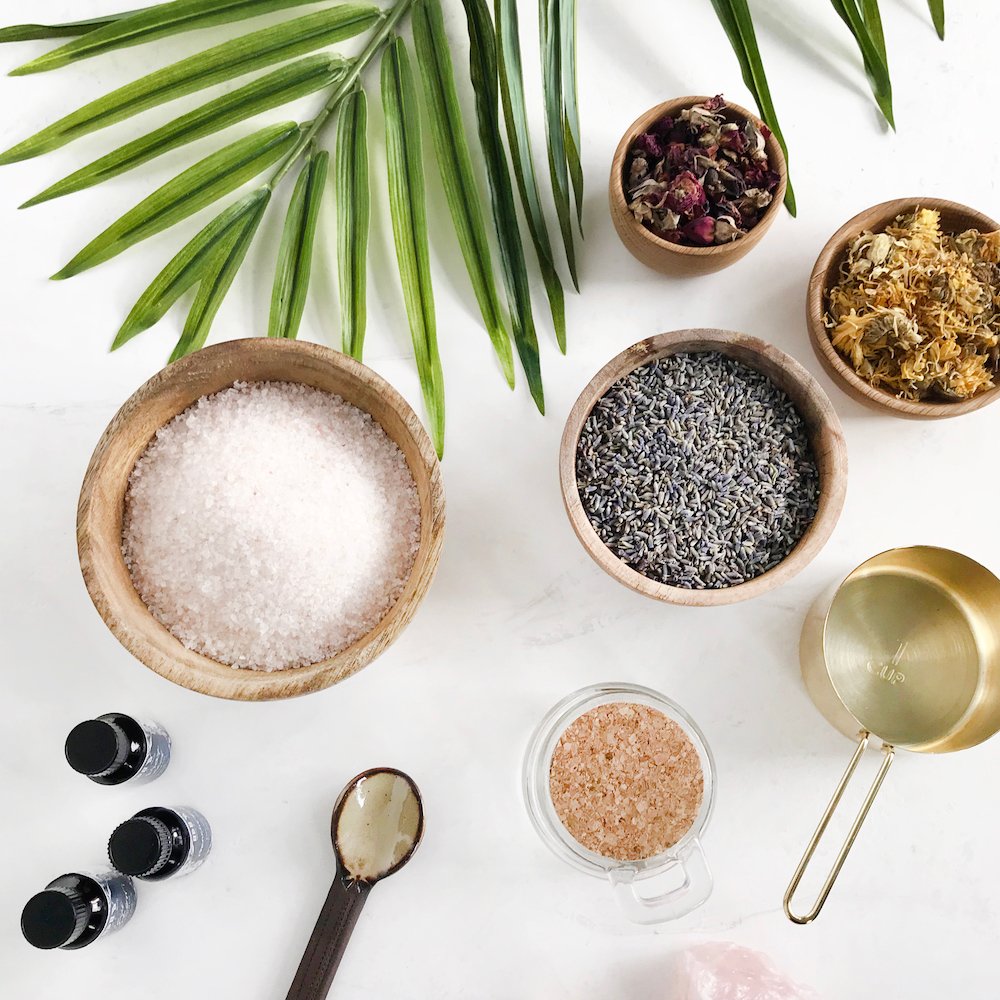 You will need
Small mixing bowl
Measuring cups
Spoon
Essential oils
Step 1: Measure one cup of pink Himalayan salt and pour it into a mixing bowl.
Step 2: Add 1-2 generous spoonfuls of lavender buds.
Step 3: Add a sizeable pinch of calendula flowers. Crush gently with your fingers and remove any dried stems or hard buds.
Step 4: Sprinkle in a large pinch of dried rose buds. Lightly crush any large flowers or petals and remove the hard buds and stems.
Step 5: Use a spoon to stir together the salt and flower petals. Add any additional buds or petals to balance the color and fragrance.
Step 6: Add 10 to 15 drops of essential oils. (We used Rose Absolute, but feel free to get creative with your favorite combinations). Continue stirring the mixture until all the ingredients are evenly distributed.
Step 7: Use a measuring cup or large spoon to pour the salt soak into a glass jar. Store in a cool, dry place until bath time.
To use: Pour a handful of your salt soak in a warm bath, letting the salt dissolve. Relax and enjoy!
Round out the perfect night in with these luxurious finds: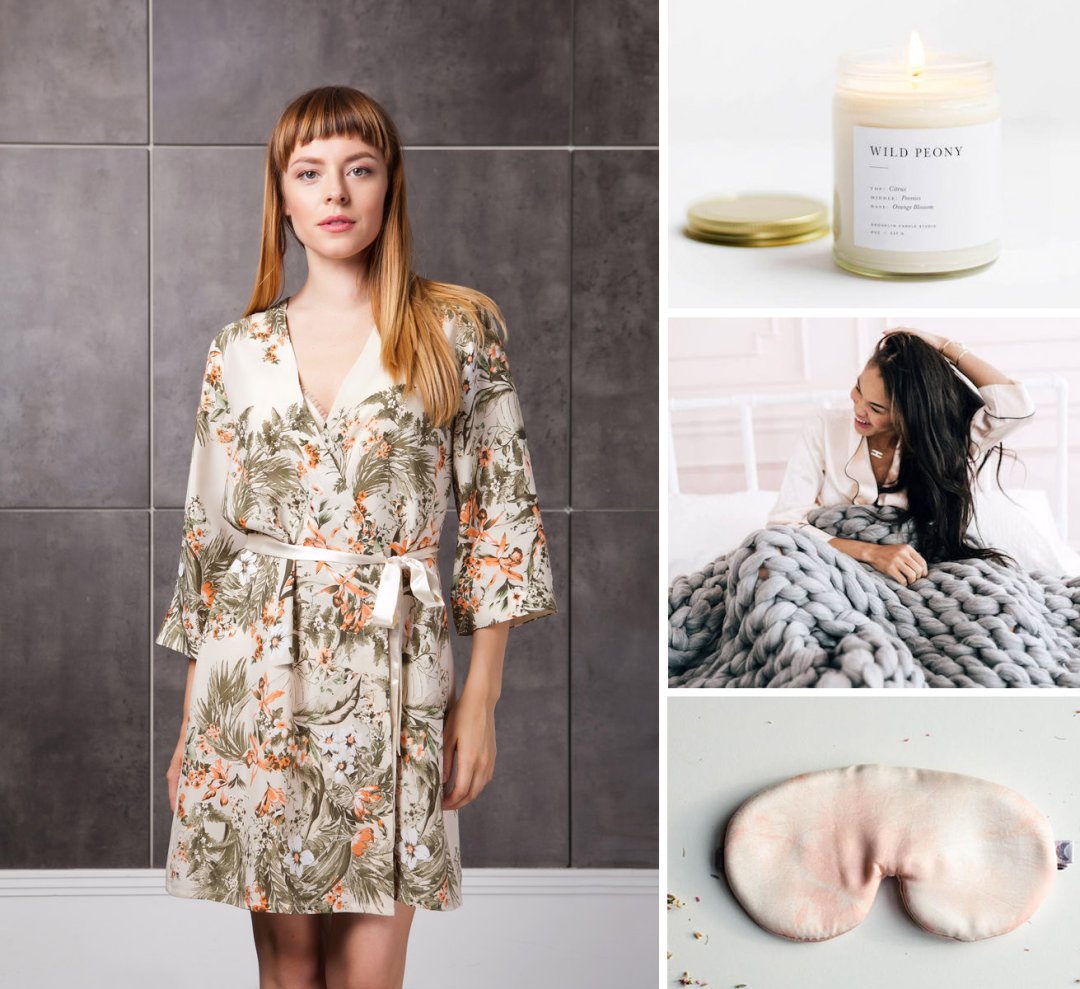 Projects, styling, and photography by Hannah Bridge, Brigette Muller, and Jessica Ulrich.
Jessica Ulrich is a senior social media specialist at Etsy. When she's not sharing tips for Etsy sellers or dreaming up DIYs, she's usually in the middle of a new creative project, making a mess along the way.
The post Make an Easy, Flower-Infused Bath Soak appeared first on Etsy Journal.