Happy Easter! To celebrate, join us on our first ever LoveCrochet egg hunt and win a $50/£50 gift card!
Because we know that egg hunts are often reserved for the children in the family, we've decided to set one up – just for you! And of course, no egg hunt is complete without a superb gift waiting at the end! In this case, it's a $50/£50 gift card!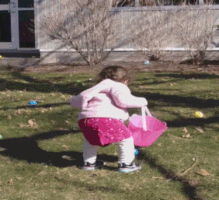 How to enter!
Follow these simple steps:
Follow our clues and find all 9 eggs!

With each egg you will find a number.
Add up each number and send the sum to egghunt@loveknitting.com.
The first person to send us the correct answer wins a gift card!
The competition will begin 6:00am March 20th 2018 EST, and will end midnight EST on 1 April, 2018. Full T's and C's here. Are you ready?
Here are the 9 clues!
Clue 1: Remember when we got to know a new very British brand? The first egg is hidden here!
Clue 2: To find the next egg, let Jess Coppom teach you how to keep your ears warm!
Clue 3: We won't
name
the next
crochet
post! You'll have to search for it!
Clue 4: Only 15 days left until Christmas in 2015! Here's the fourth egg!

Clue 5: The next clue is a really pretty in
pink
.
Clue 6: Toys make great gifts for easter! Check out the post we wrote about crocheting toys for kids.
Clue 7: Mmm relaxing! Crochet and painting are both good for your health! Especially mandalas! 
Clue 8: Crocheting can be impressive – these models were not! Woof!
Clue 9: For the last egg you will have to go to the very, very beginning of the LoveCrochet blog!
Now all you need to do is add up your results and send to us at egghunt@loveknitting.com.
Happy Egg Hunting! Can you find them all?