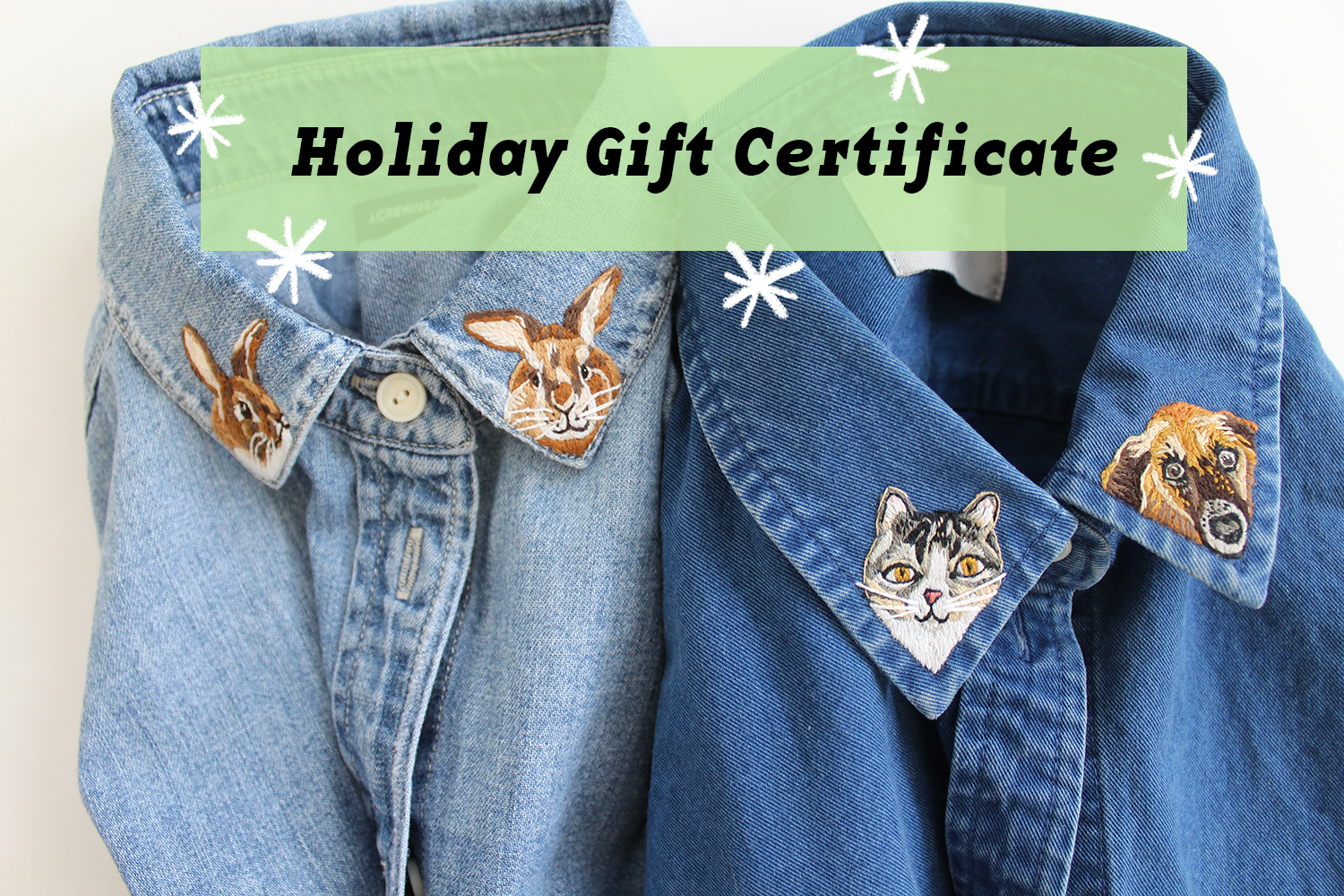 Looking for a personalized holiday gift? Through my Etsy shop, I've recently listed Holiday Gift Certificates for my embroidered collars. So, if you know someone that loves their cat, dog, bunny, or even reptile (currently working on one of them!), this is a great option. Each collar can feature two animals—or the same animal, that's fine too—that is embroidered on either collar point.
There are only a few spots left, so act now!
Here's how the Holiday Gift Certificate works: I am booked with stitching through Christmas, so any orders placed would be delivered in January 2020. You (or your recipient) will need to send me a shirt to stitch on. If you are able to send me a shirt before Christmas, there is a good chance I can get a sketch of the embroidery done and turn it into a custom gift certificate for you. Otherwise, I will email you a general gift certificate to give to your recipient.
Learn more about the process and check out some of my work on my Instagram, @brwnpaperbag_stitch.
The post Looking for a Personalized Holiday Gift? Give Someone an Embroidered 'Pet Collar' Shirt appeared first on Brown Paper Bag.