Celebrating natural light, textural contrast, outdoor living and open spaces that encourage interaction between family members, the JZL House in Brazil turns everyday life into a breezy delight. The contemporary Bernardes Arquitetura design cleverly utilizes translucent glass louvres along with vertical wooden panels to create a world where light is elegantly filtered into the deeper areas of the expansive residence. Yet, this Rio de Janeiro ensures that its residents are happily surrounded by ample natural greenery as both indoor plants and a fabulous rear shaft add vibrant sparkle to the interior.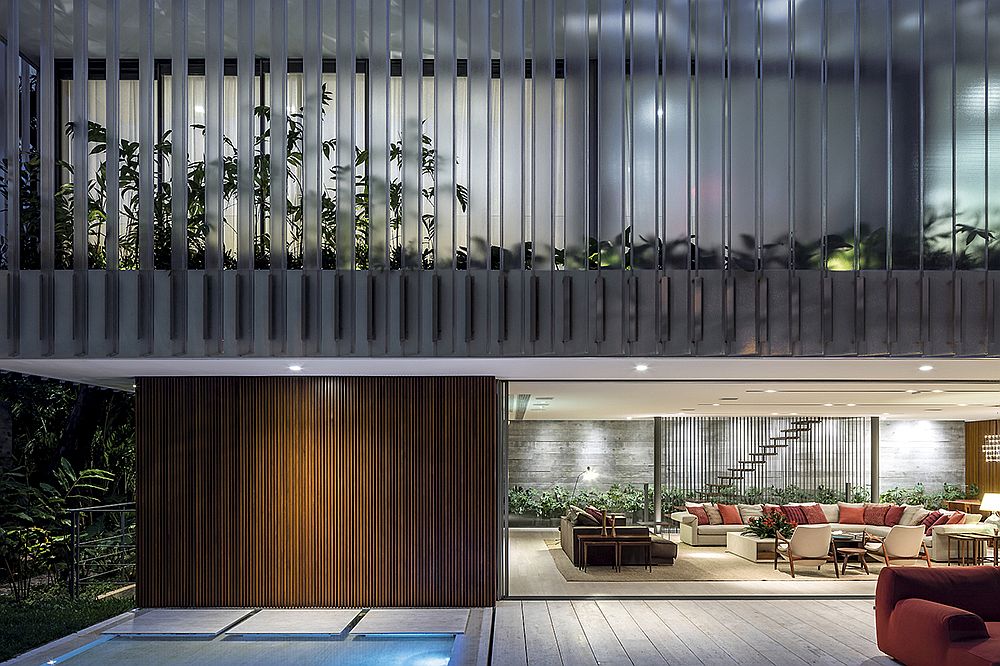 The luxurious home is spread across three different levels with the ground floor containing the living area, dining space and kitchen which can easily integrate with the sweeping deck outside. With lines being both the interior and the outdoors blurred, it becomes easy to transition between both the zones by simply sliding away the glass doors! A stylish and sculptural stairway connects the central living level with the basement that holds the home office along with other public spaces and the top floor that contains the bedrooms and other private zones.
RELATED: Fascinating Light Well and Indoor Green Wall Amaze at Poh Huat Road House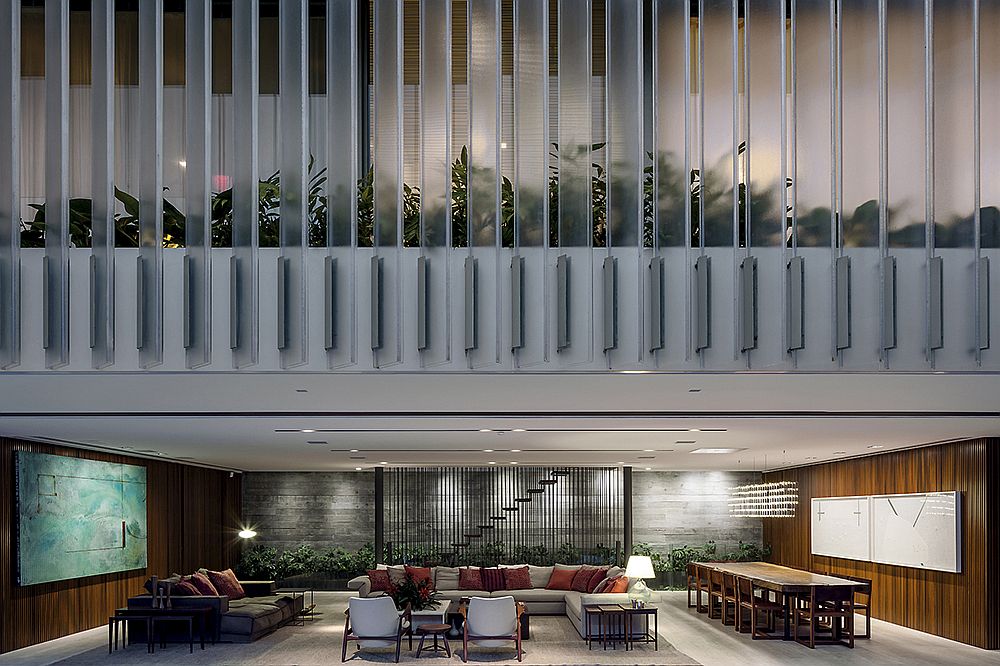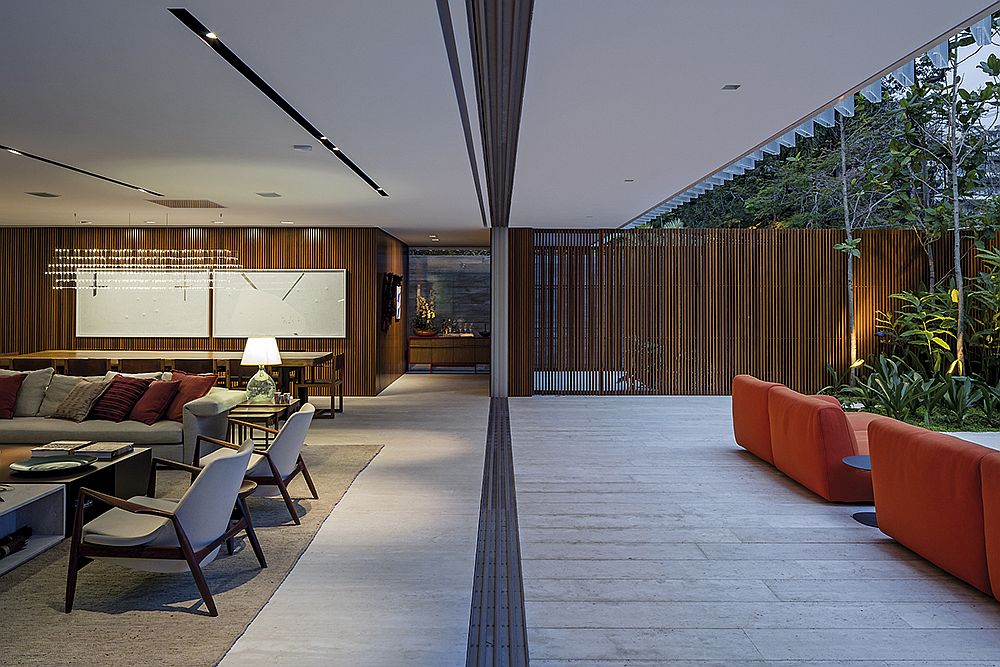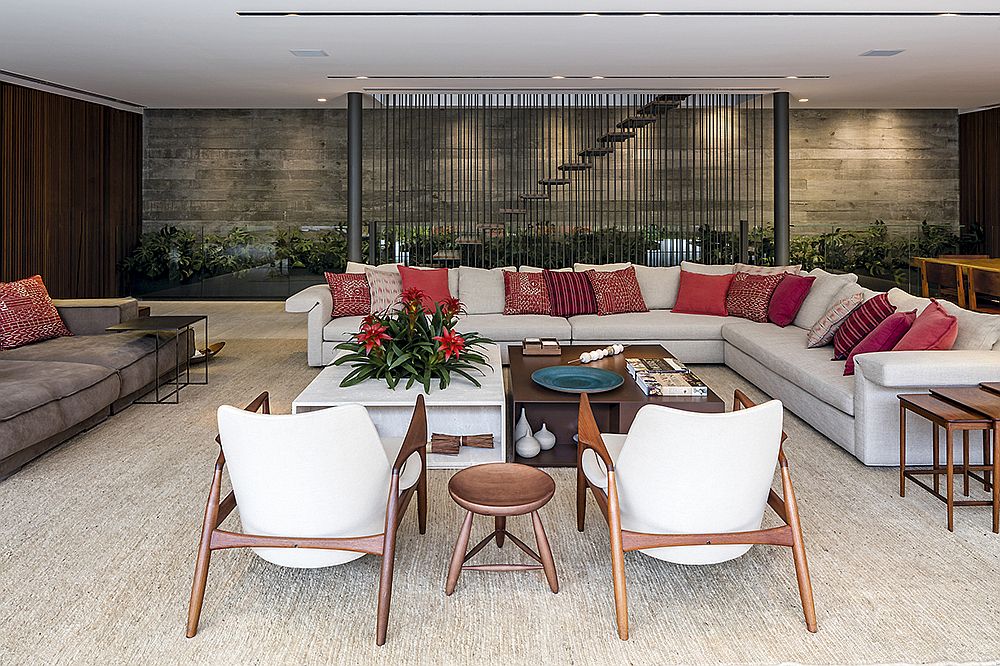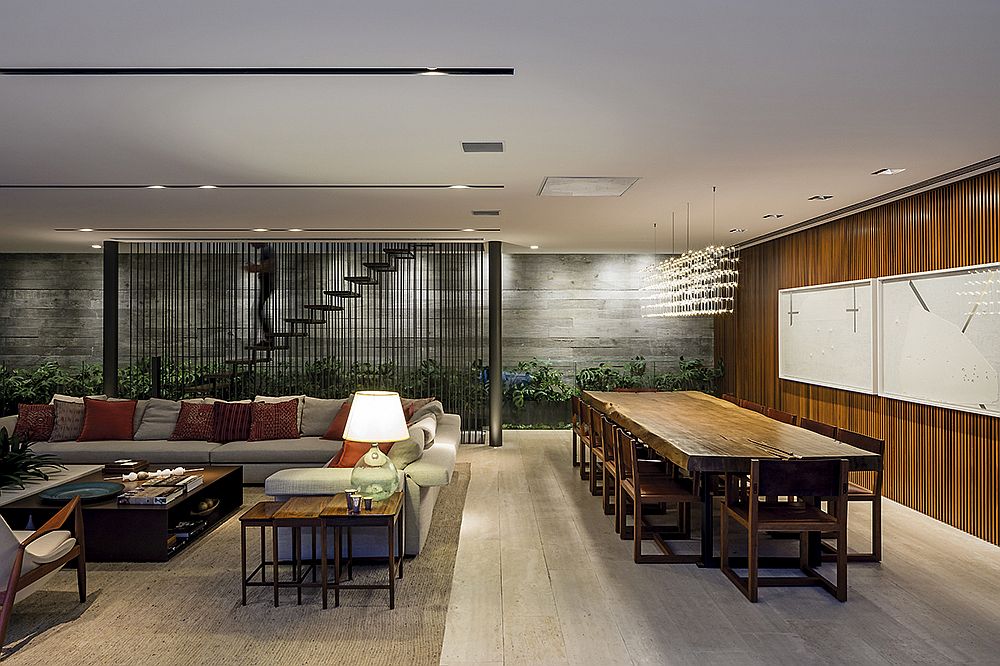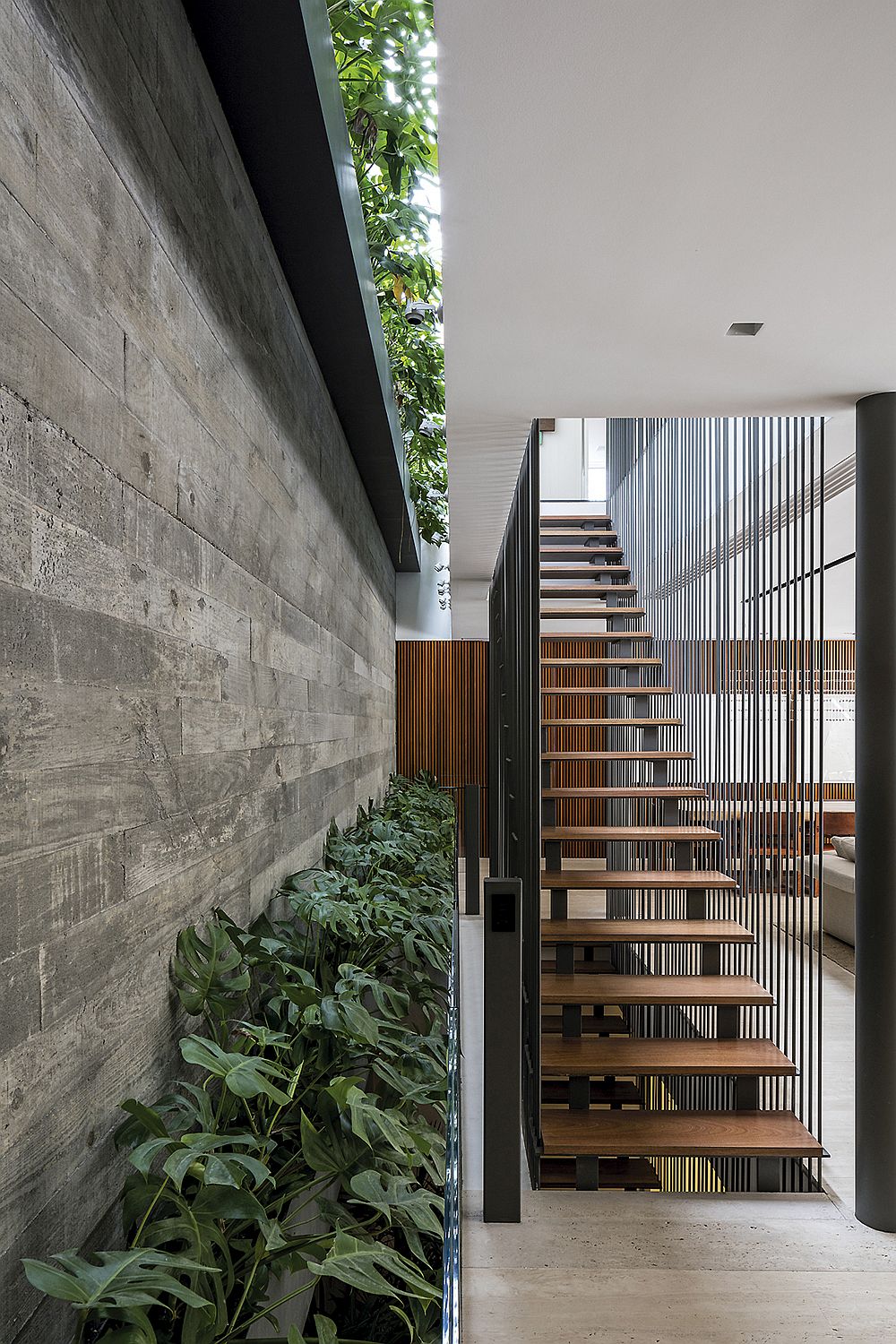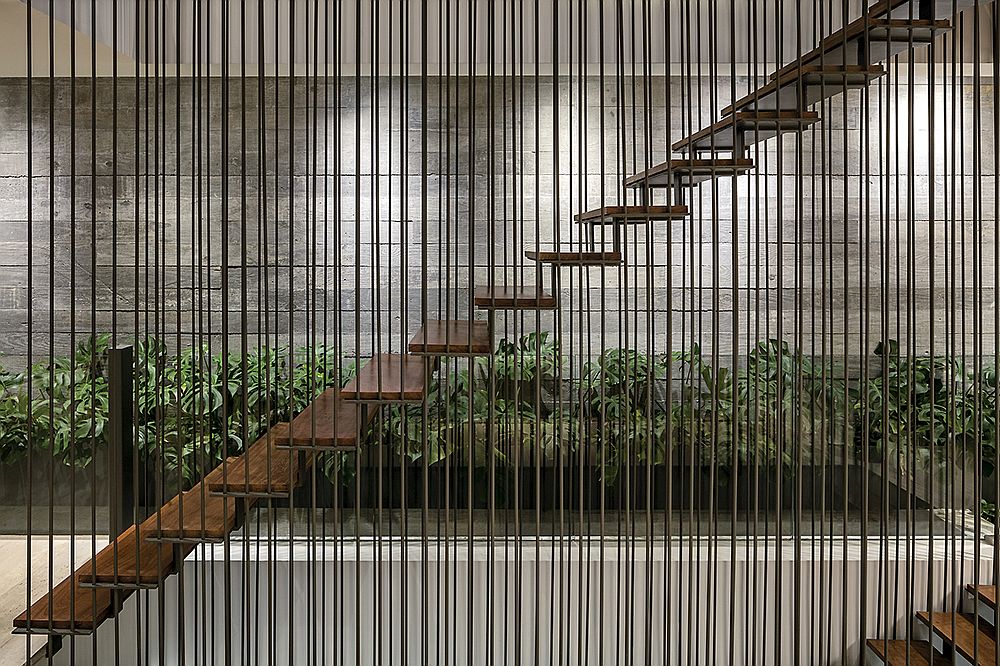 Low-slung décor gives the interior an even more spacious appeal with a neutral color palette, splashes of greenery and pops of red and yellow put the final touches on this mesmerizing and peaceful Rio home [Photography: Leonardo Finotti]
RELATED: Synergy Between Nature and Design: Captivating Casa TM in Brazil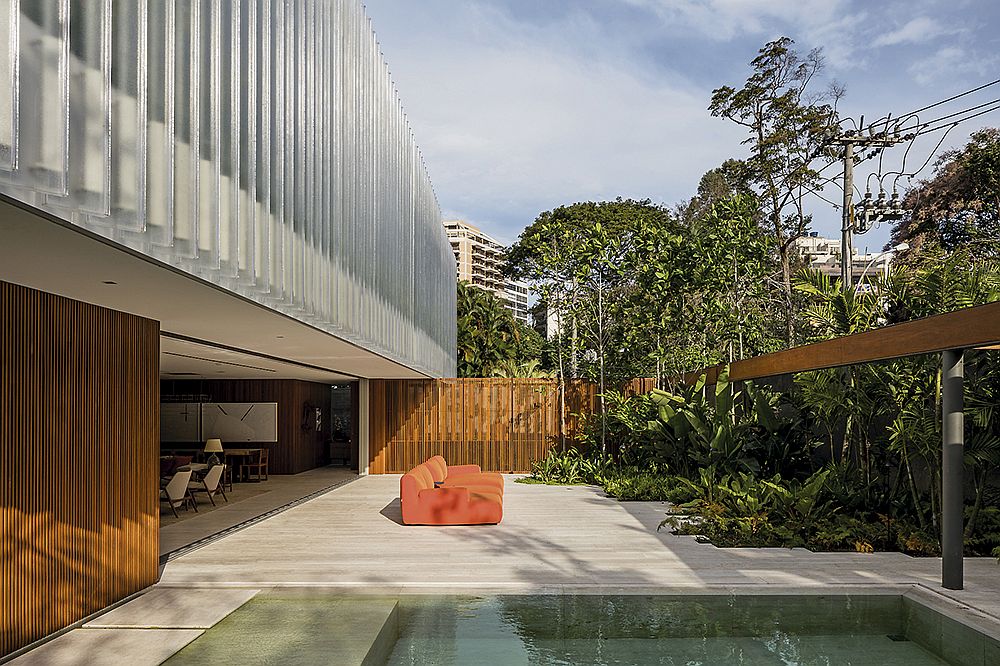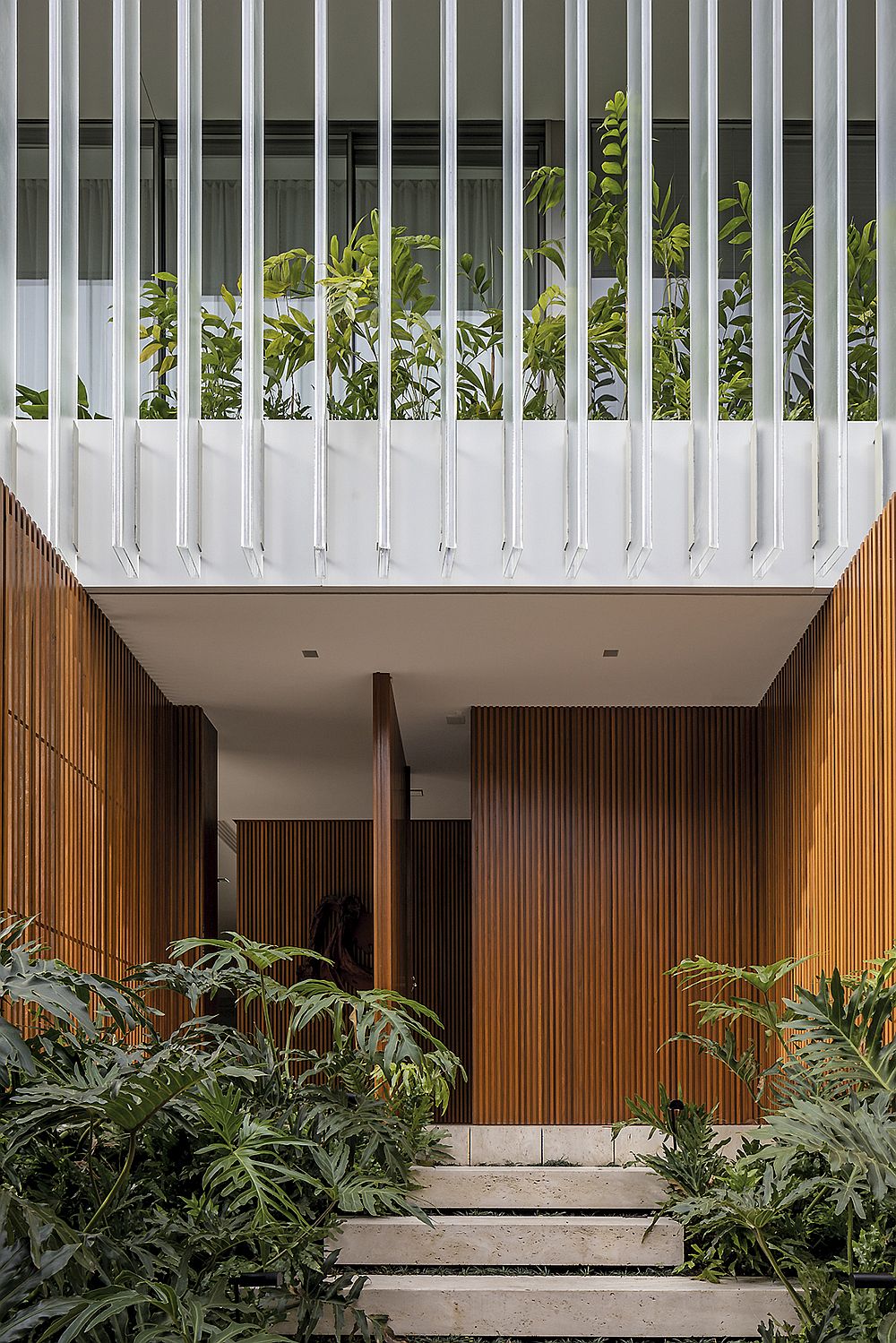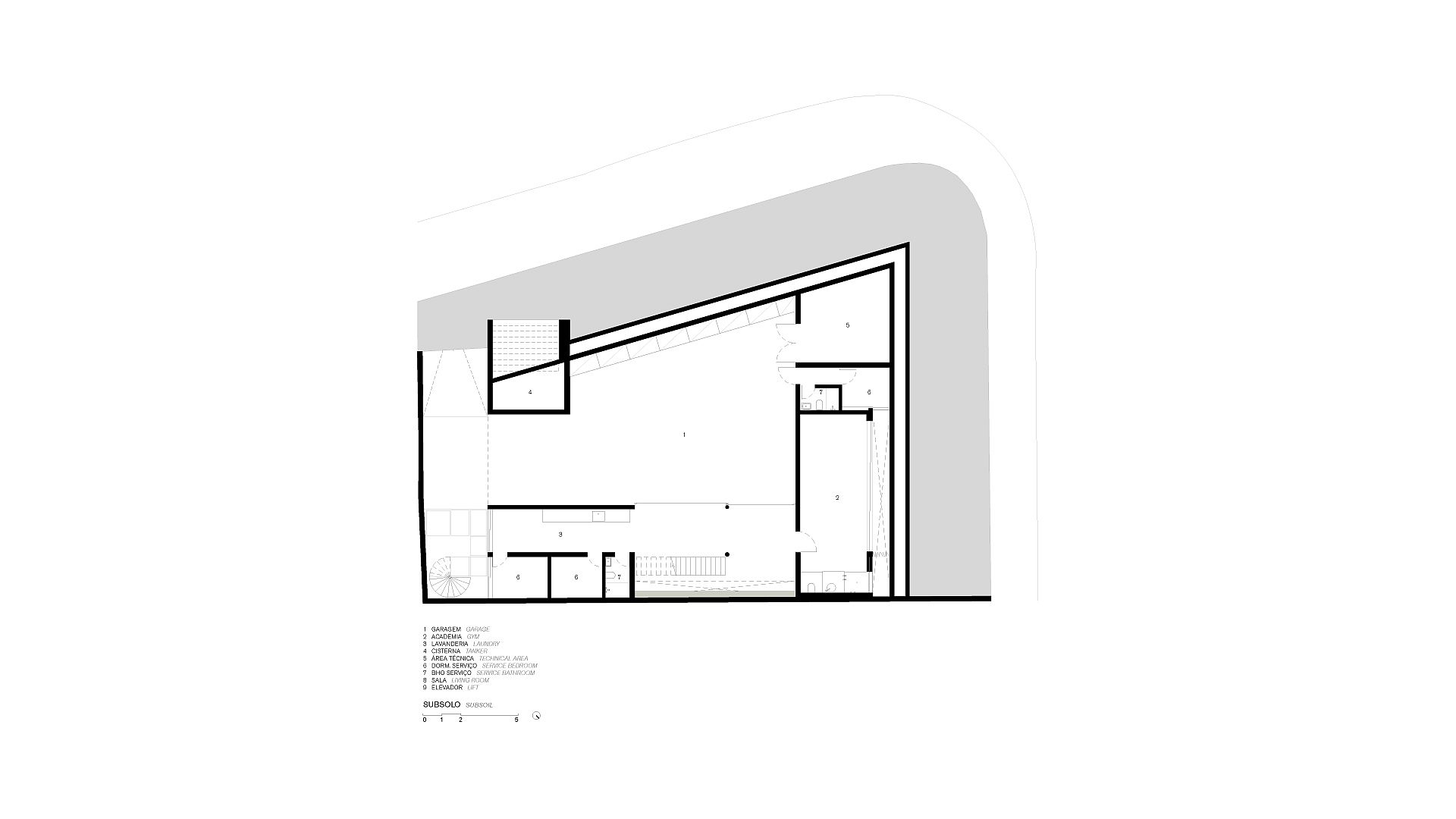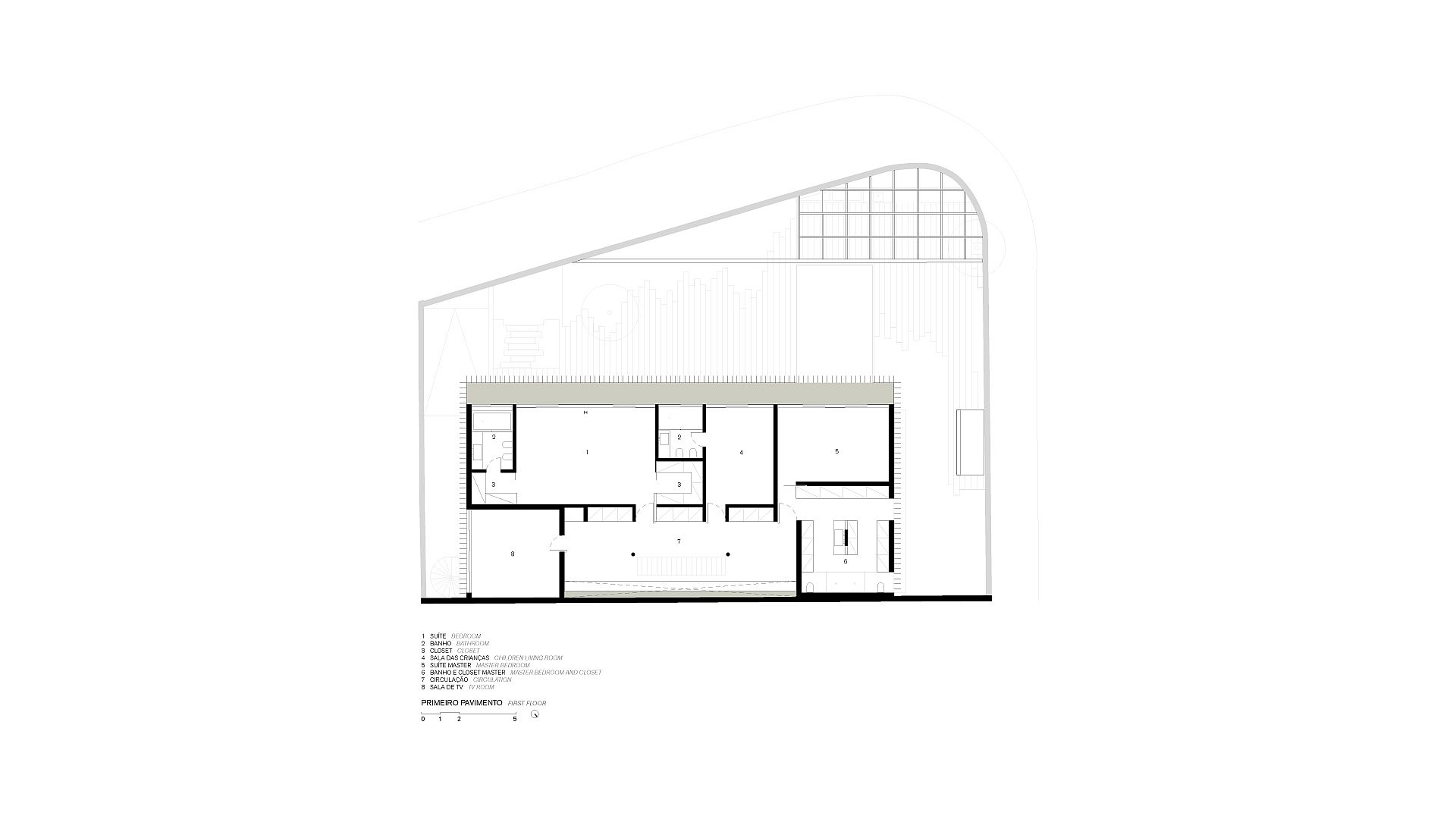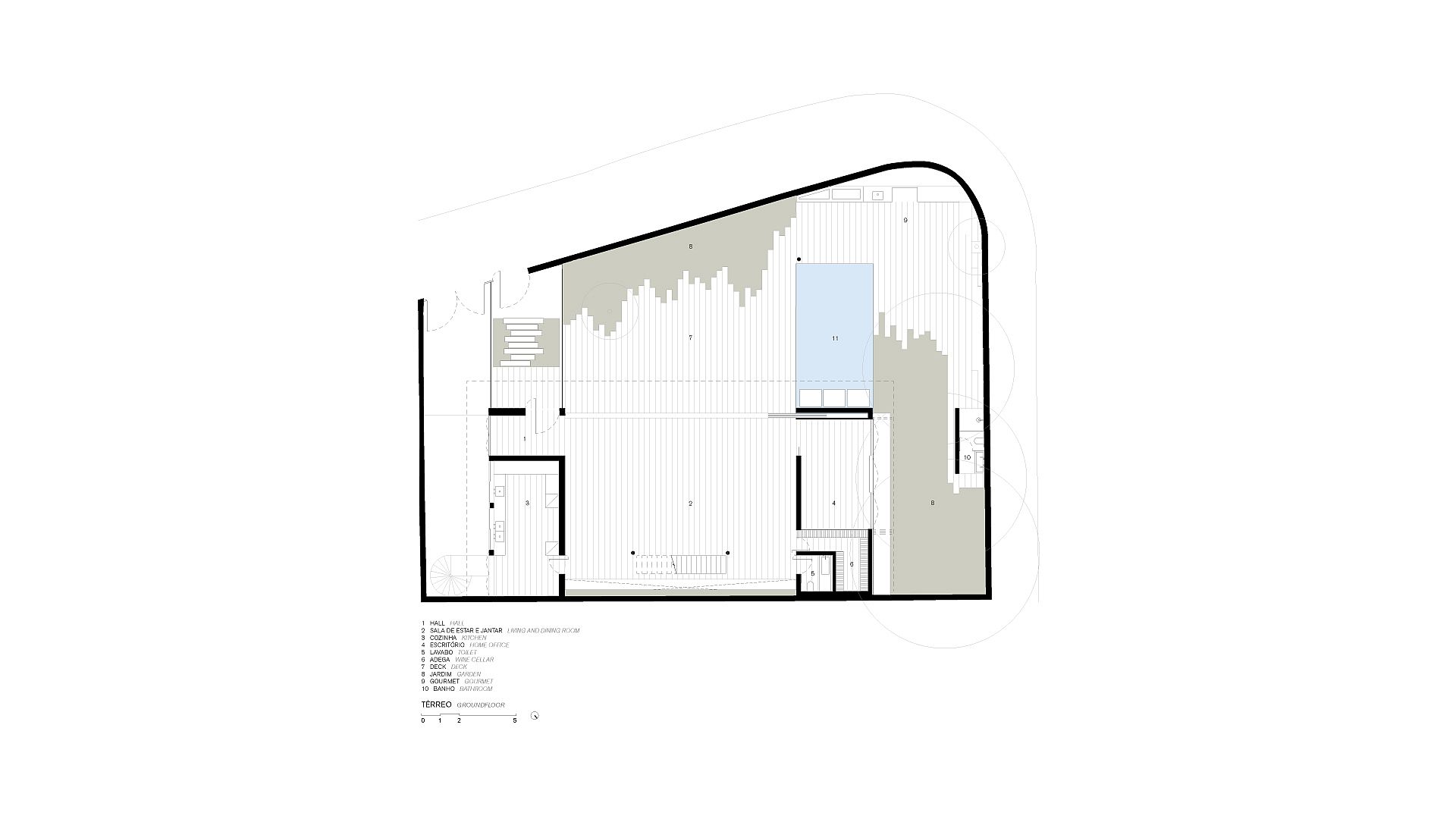 You're reading Light, Shade and a world of Green: JZL House in Brazil, originally posted on Decoist. If you enjoyed this post, be sure to follow Decoist on Twitter, Facebook and Pinterest.