The Lake Austin Residence is one that you would instantly fall in love with thanks to an exterior and interior that feel cheerful, modern and engaging. Designed by a parallel architecture, this contemporary home on the edge of the lake extends into the beautiful landscape outside with a series of decks and patios. A large and seemingly 'floating' wooden roof extends beyond the walls of the house and gives it a distinctive façade while rusticated limestone walls and glass windows present a picture of contrast. With extensive use of glass the outdoors and the interior feel connected at all times.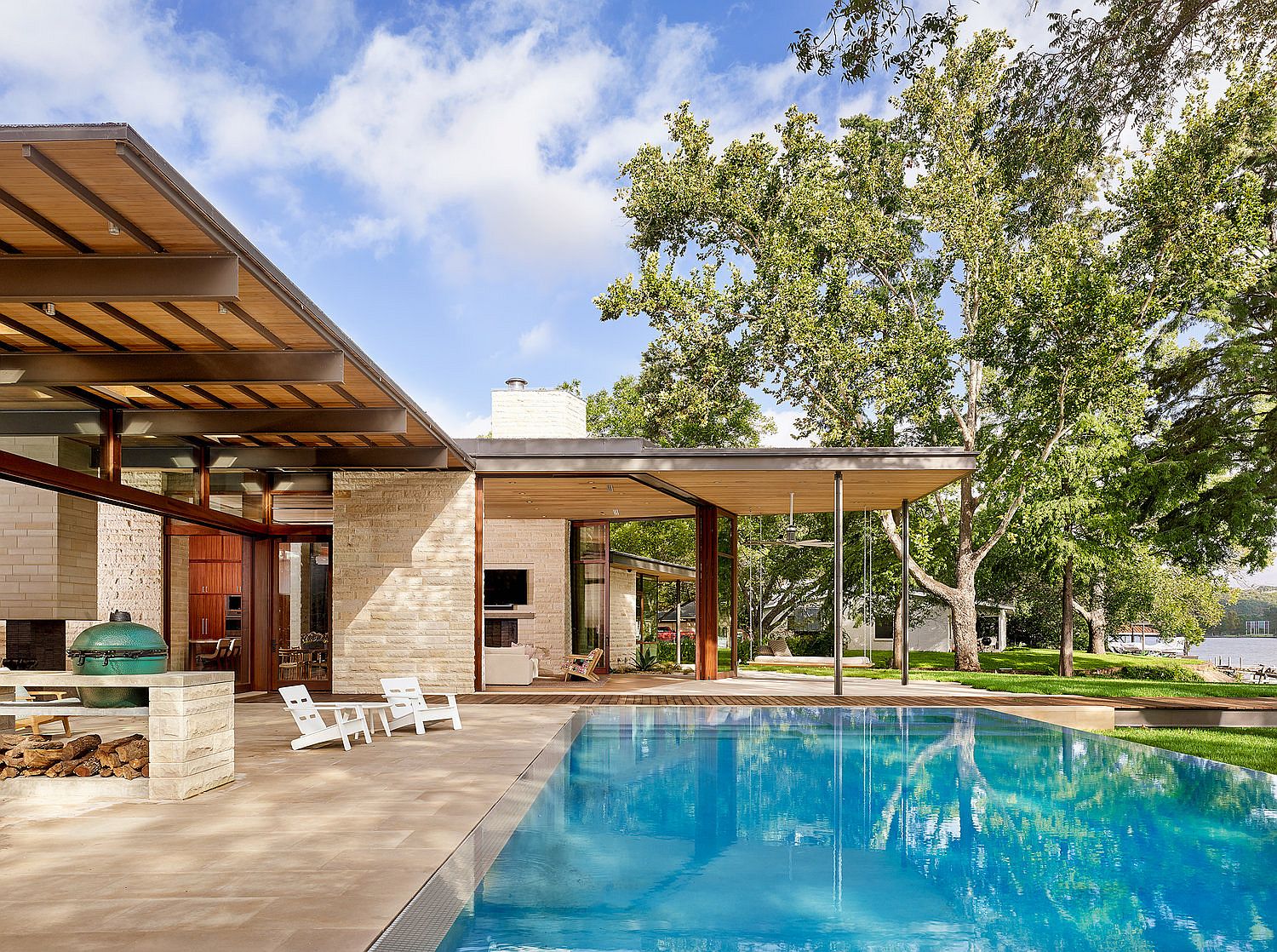 You cannot but admire the gorgeous use of different wood types like oak, mahogany and cedar inside the house itself while multiple ceiling variations delineate spaces with ease. The floor-to-ceiling glass windows and doors create a completely open living area and the pool outside along with the river in the distance shape a stunning and vibrant background. You also have a fishing pier and a boat dock that respond to the special needs of the landscape while geothermal energy and passive cooling techniques cut back on power consumption.
RELATED: Musket Contemporary in Austin: A Blend of Rustic Beauty and Modern Finesse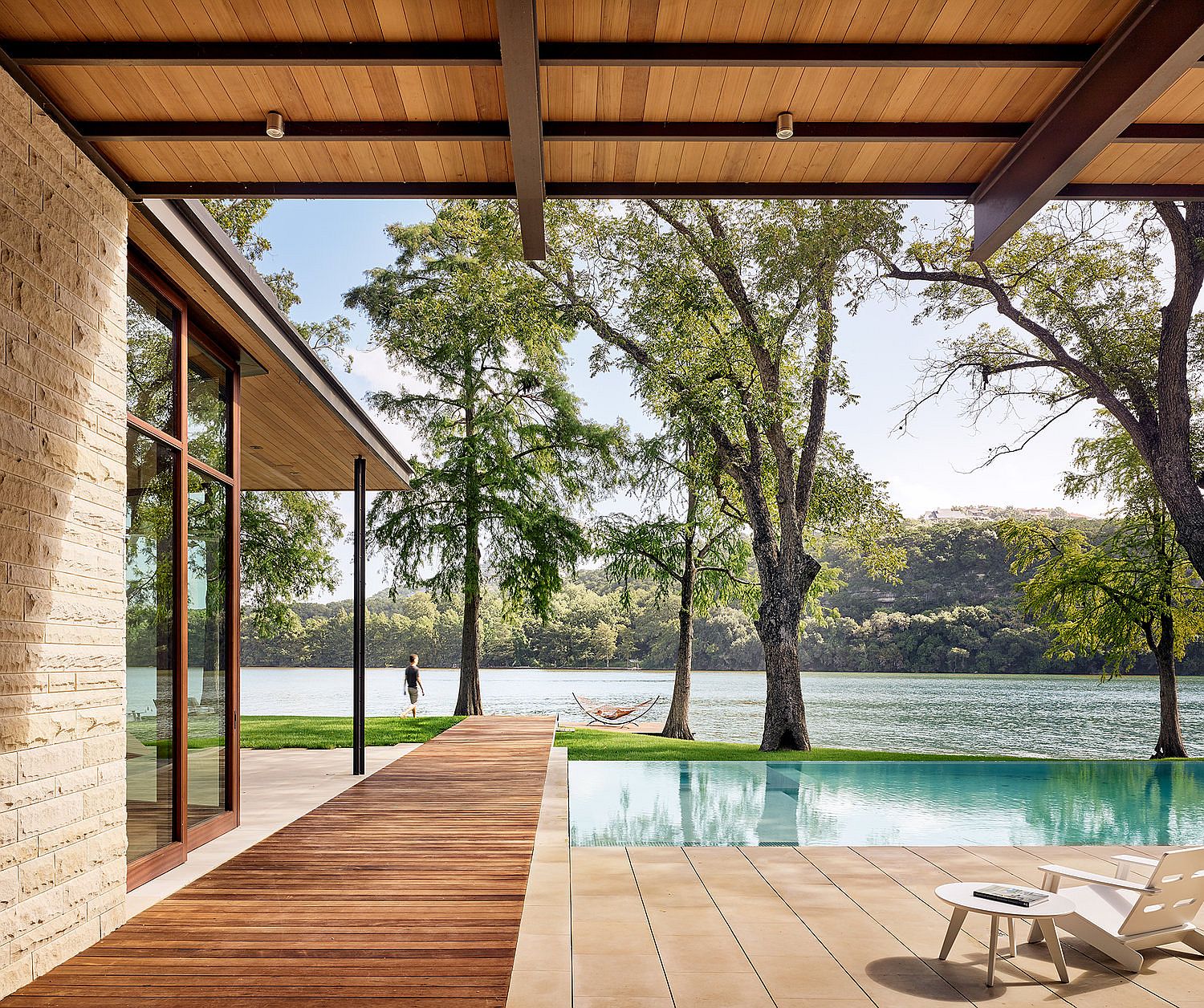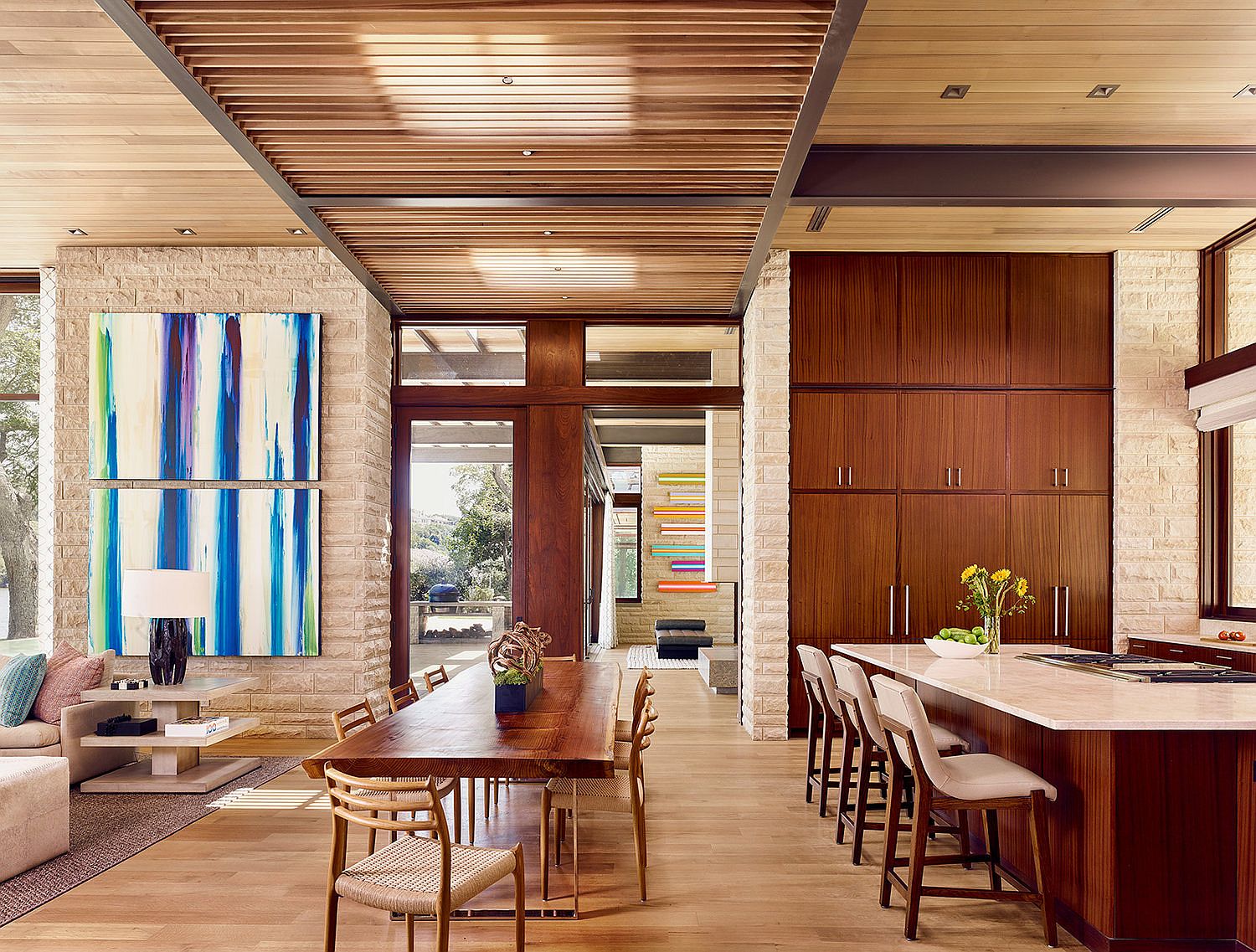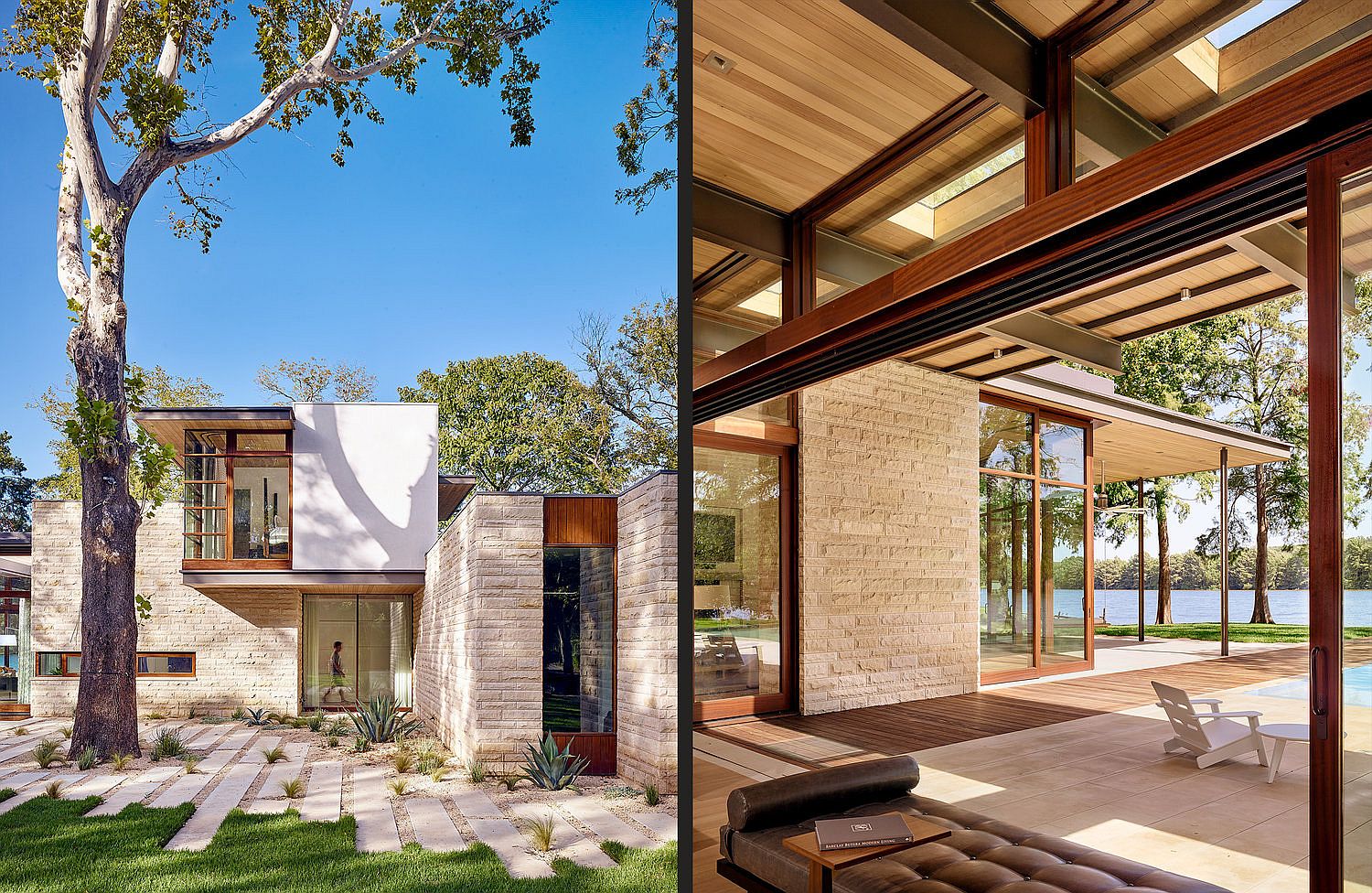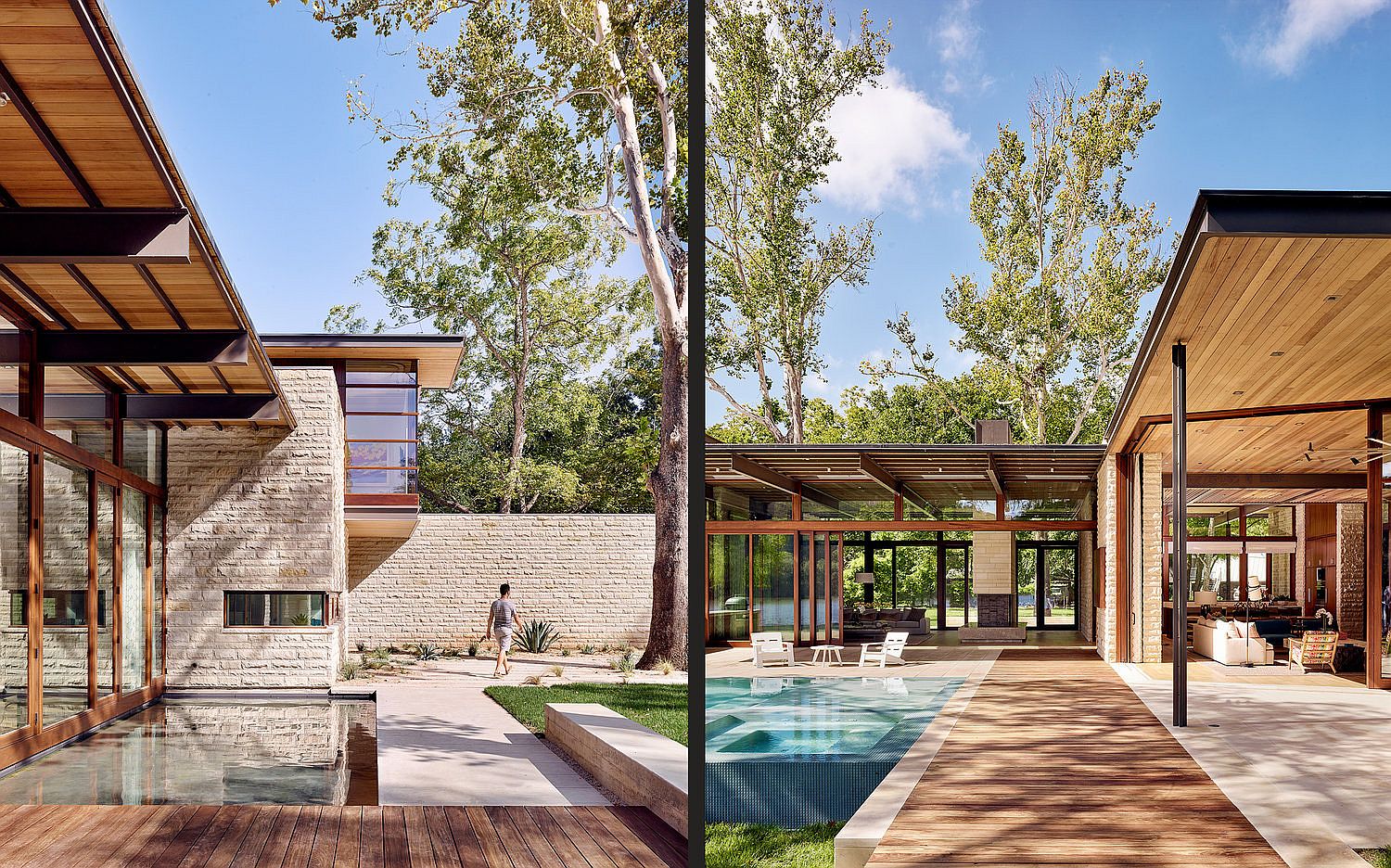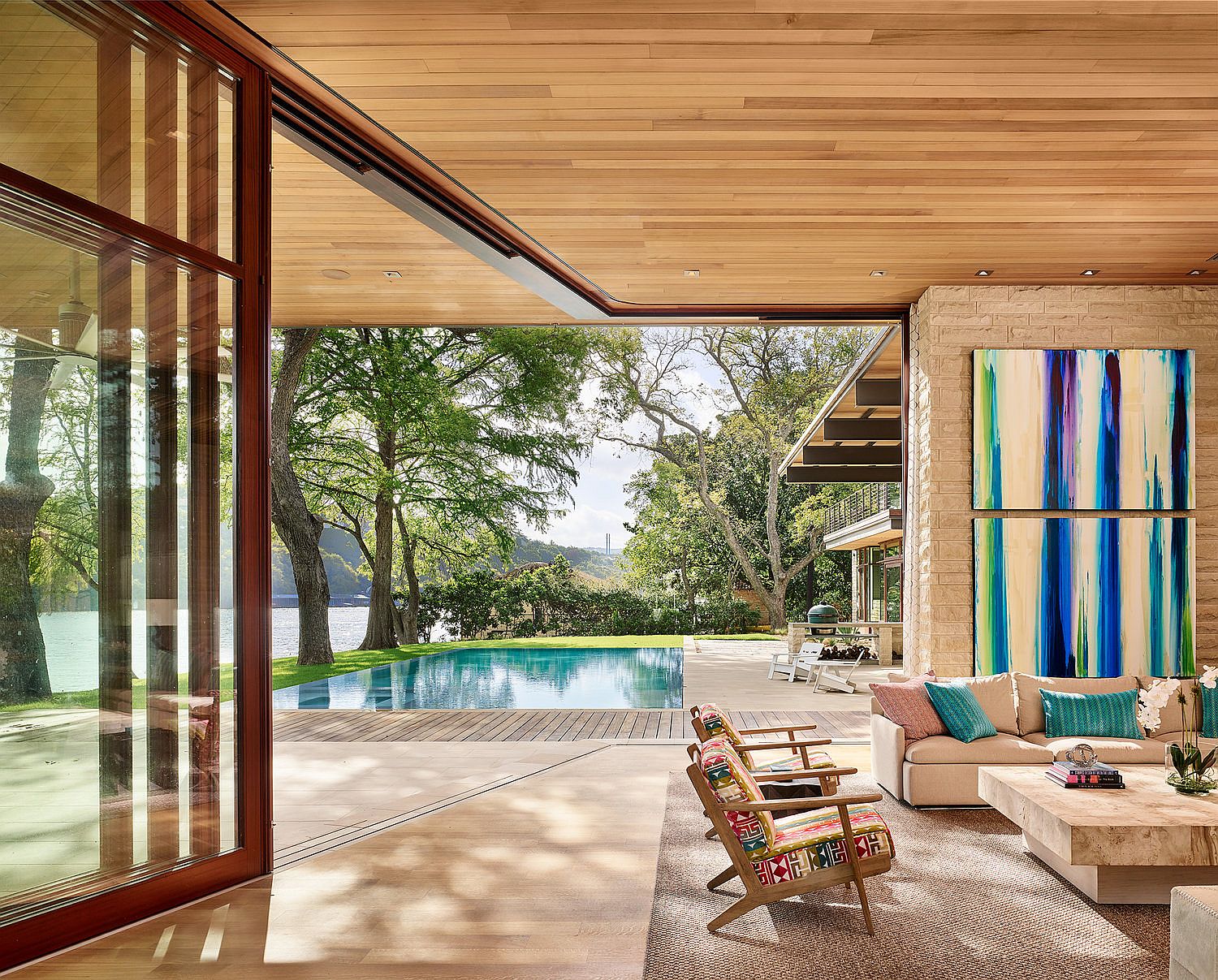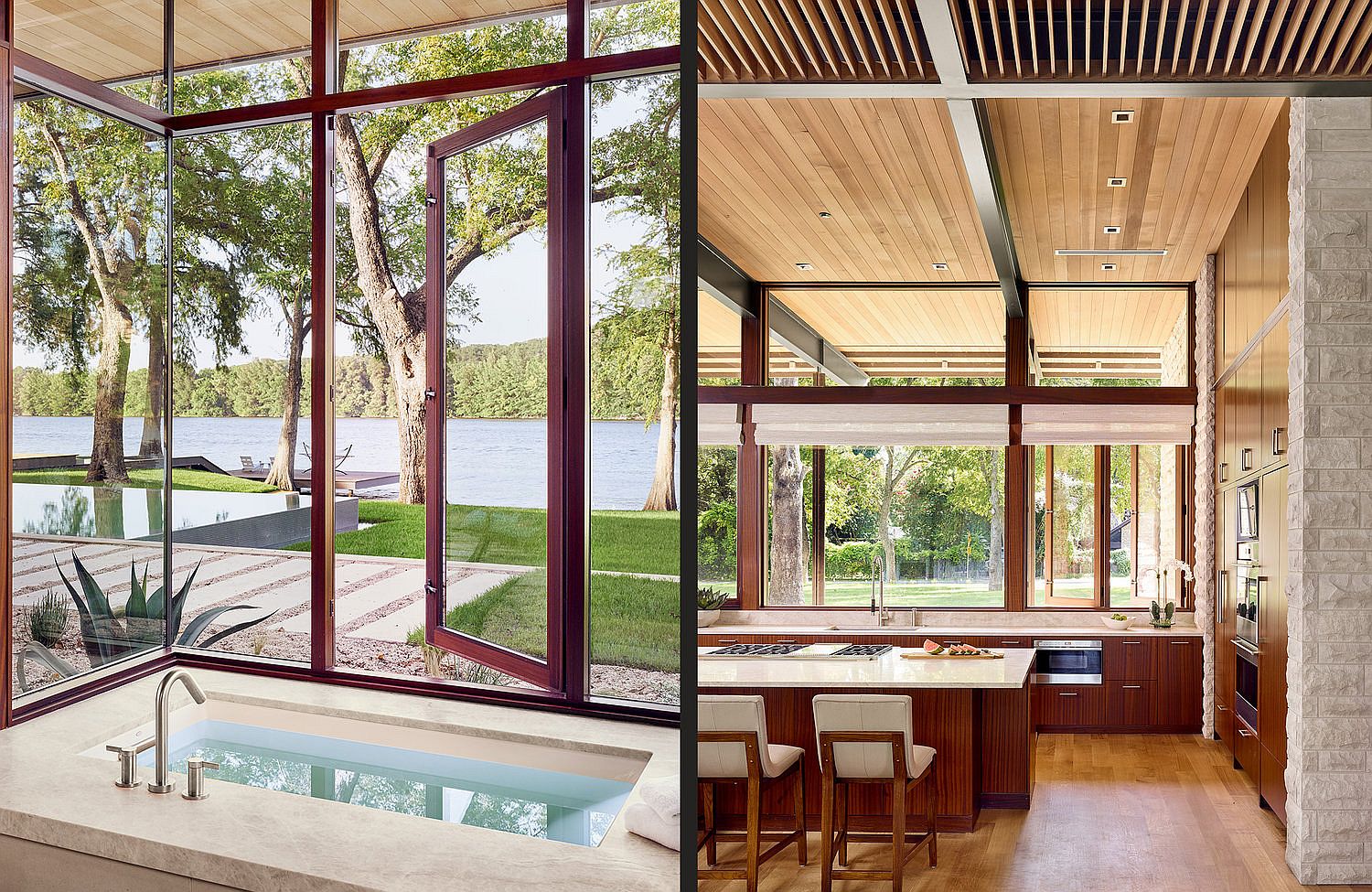 The resulting form reflects the organic character of its site, and offers a combination of transparency and solidity, incrementally tuned to capitalize on its relationship to the scenic, but recreationally active lake front. At the glassy center of the home, the structural system is exposed to reveal a rhythmic steel vertebrate that organizes the primary public spaces and provides definition and scale to the spacious rooms
RELATED: Spectacular Home Renovation Frames Imposing Views of Lake Austin and Beyond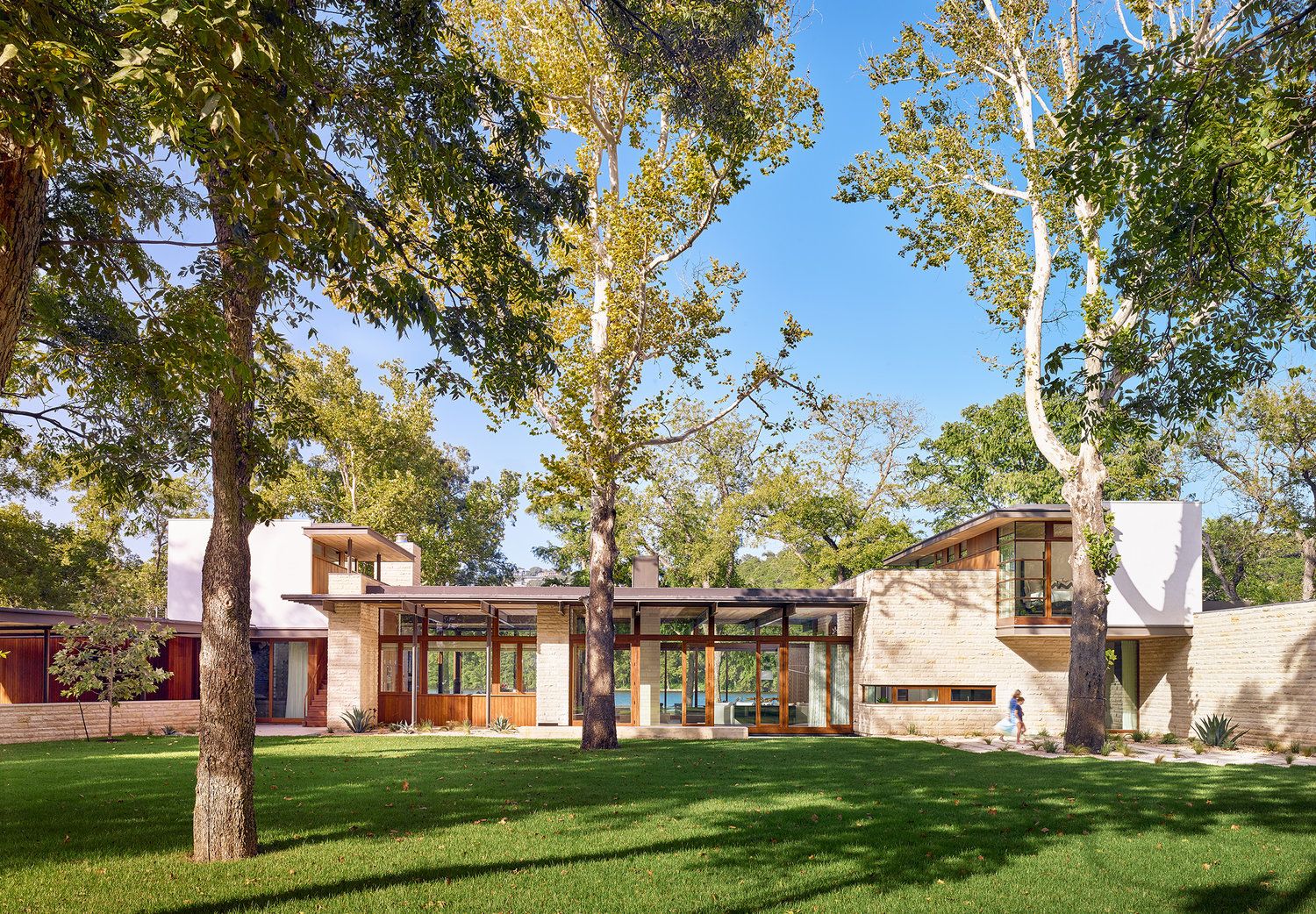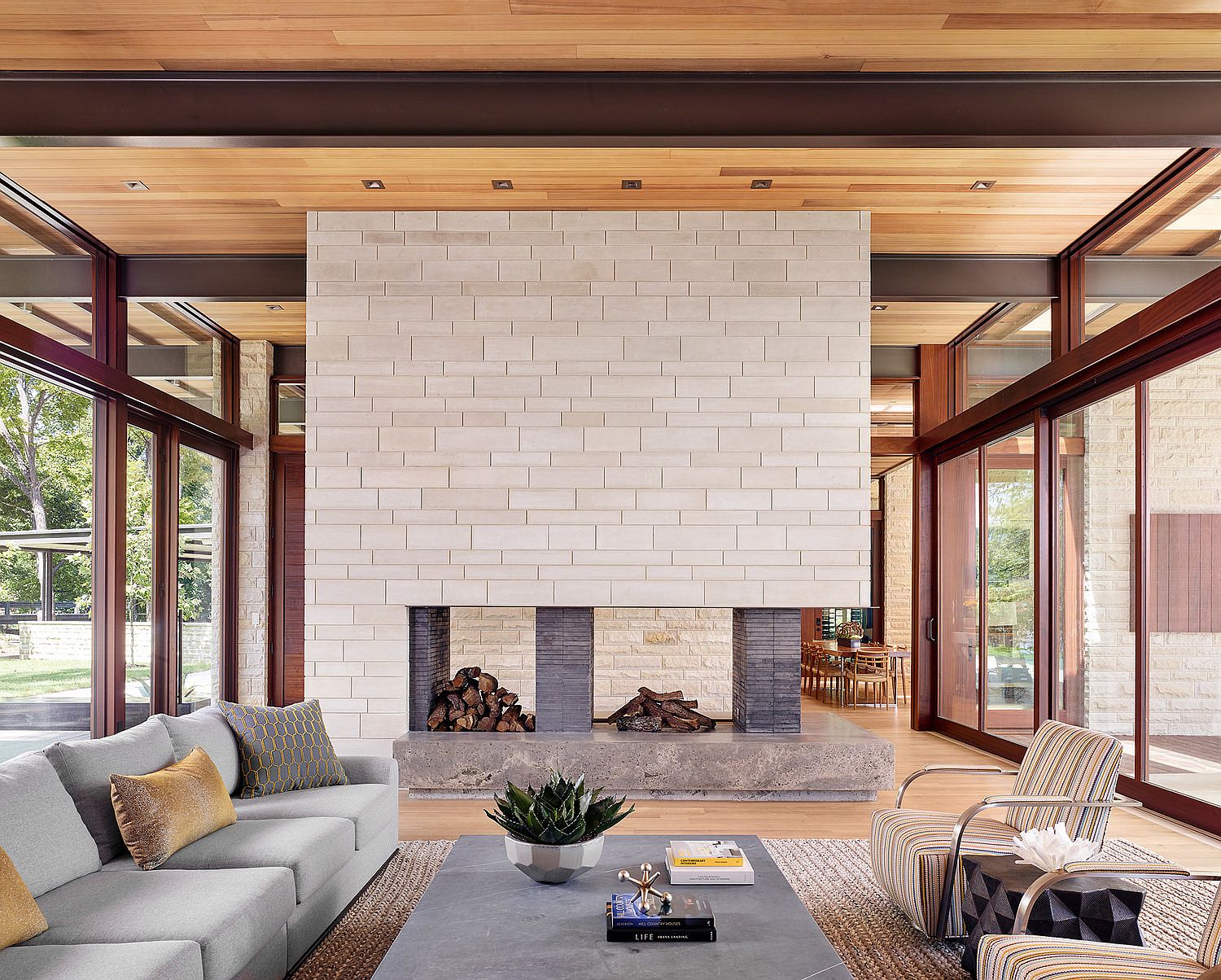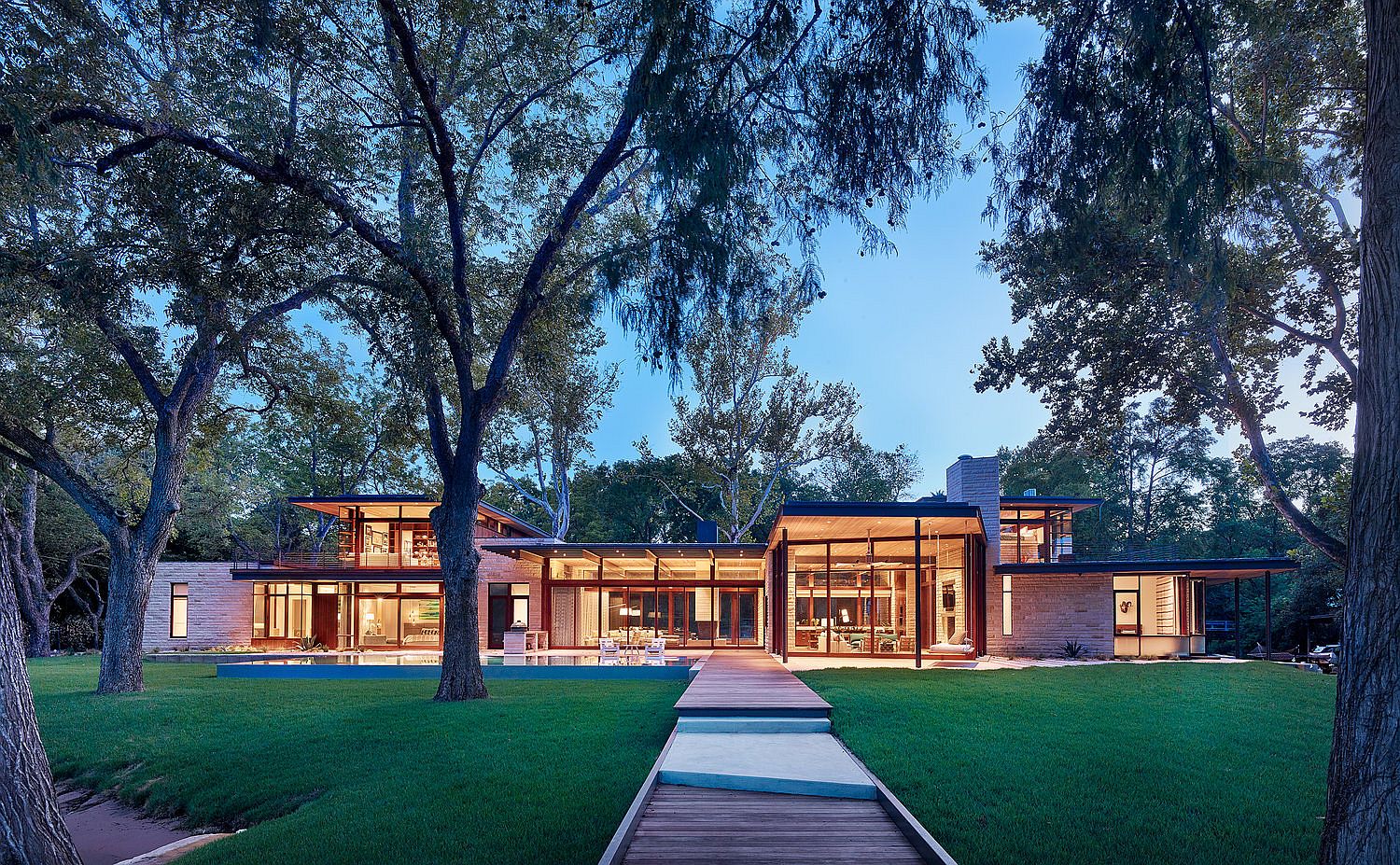 You're reading Light Floating Roofs Blend with Heavy Limestone Walls at this Vibrant Austin Home, originally posted on Decoist. If you enjoyed this post, be sure to follow Decoist on Twitter, Facebook and Pinterest.