Life on the "Funny Farm" is a wonderful mishmash of the comical and the curious, with a cast of kooky characters expressing their personalities in a multitude of ways. To name but a few: we have Mad Mouse who believes he's a cat in fancy dress and Smelly Fant who laughs hysterically at the things kids say when the grown-ups are out shopping; there's Penny Gwin, she's a world roller skate boxing champ and Toro, he's a silent movie star; then you'll find Ronny Rhino spending his nights on the phone telling jokes to friends and The Walking Fish who's just a happy chap.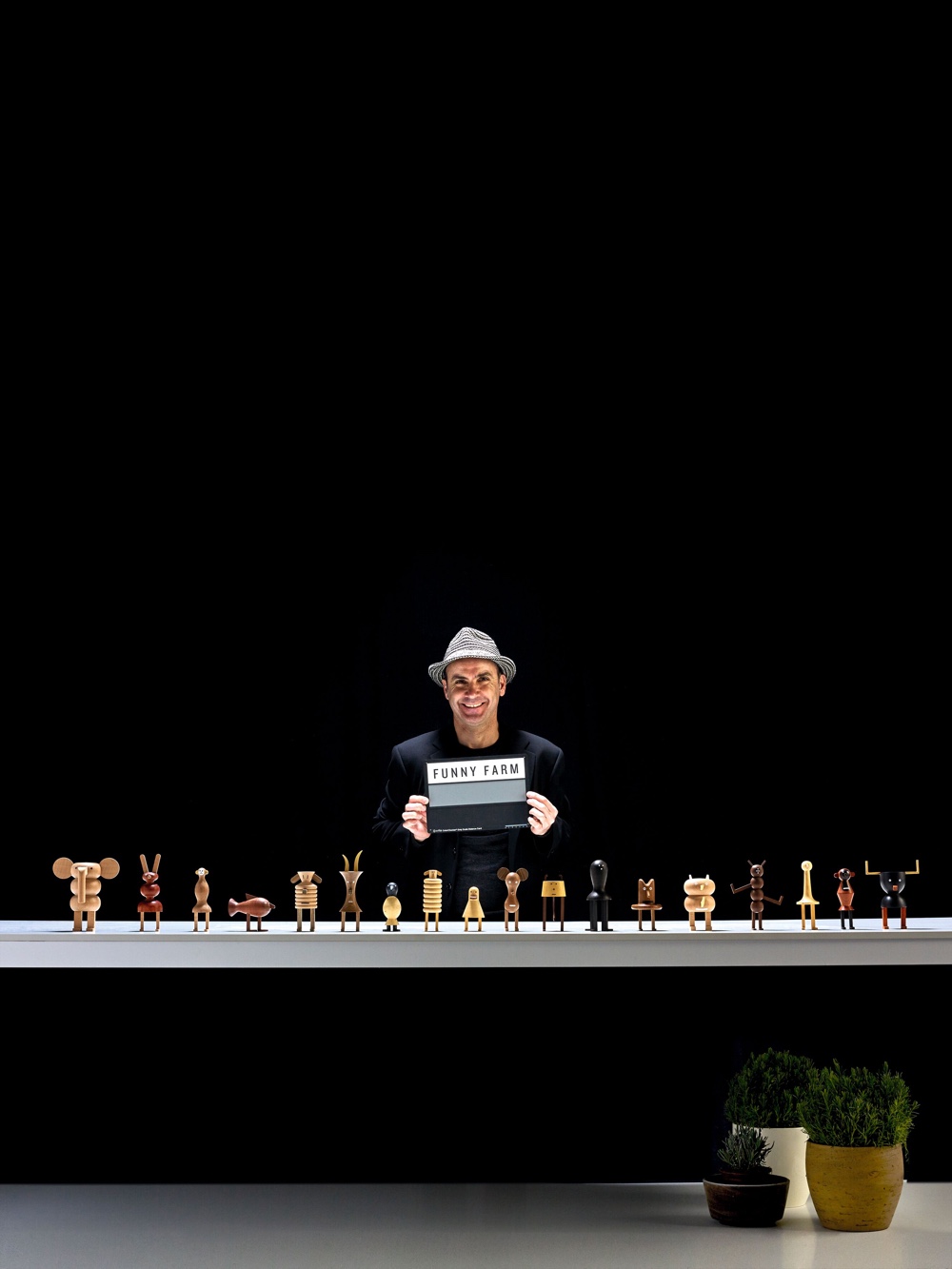 The Funny Farm by Spanish illustrator and designer Isidro Ferrer. Image © Luziferlamps S.L.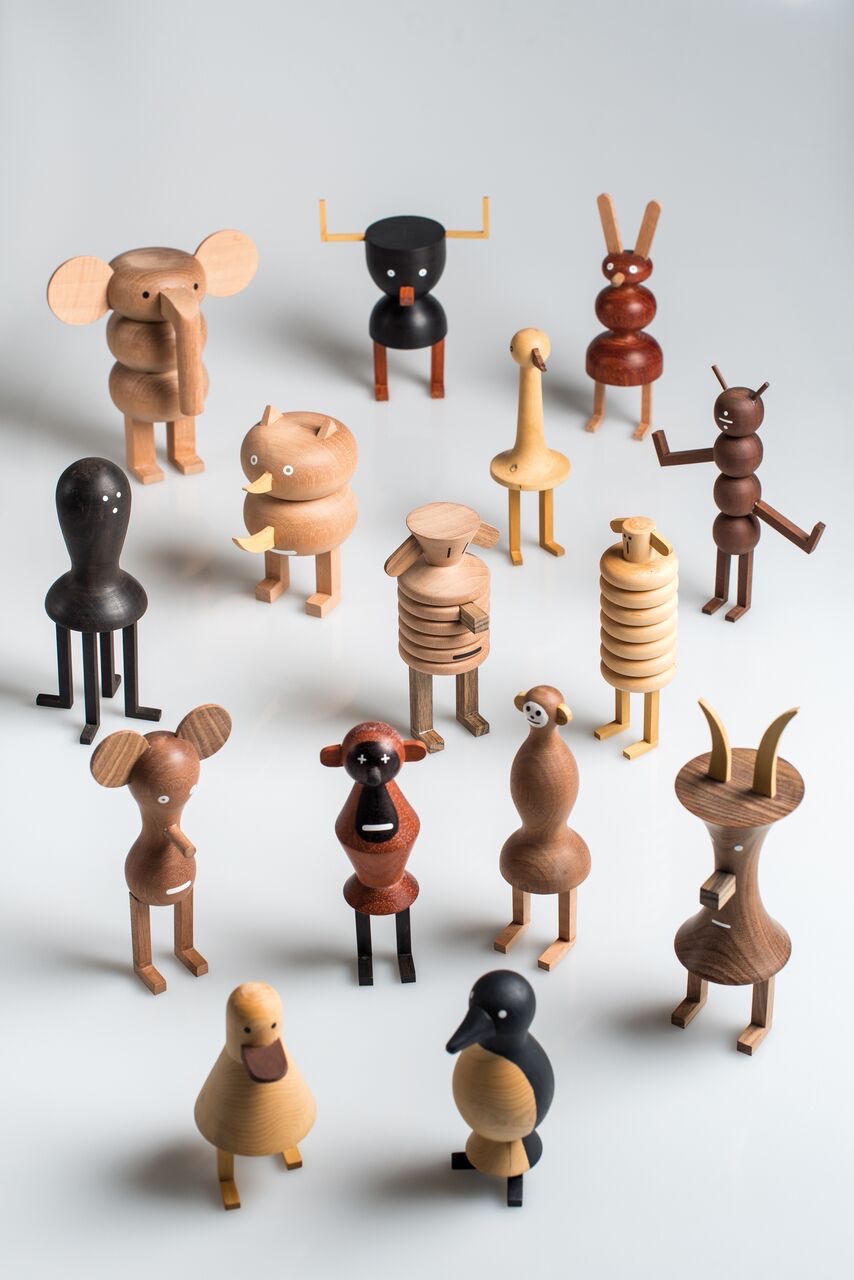 Funny Farm characters. Image © Luziferlamps S.L.
Full of Personality
The "Funny Farm" is the brainchild of Isidro Ferrer and was conceived for the intrepid and innovative Spanish lighting company LZF Lamps. Hailing from Madrid and with a background in drama, stage design, illustration and graphic design, Ferrer is a wholly imaginative and award-winning Spanish illustrator and designer. He is someone who takes reality, tips it over, spins it around, shakes it up and then presents it in the form of a peculiar yet poetic narrative.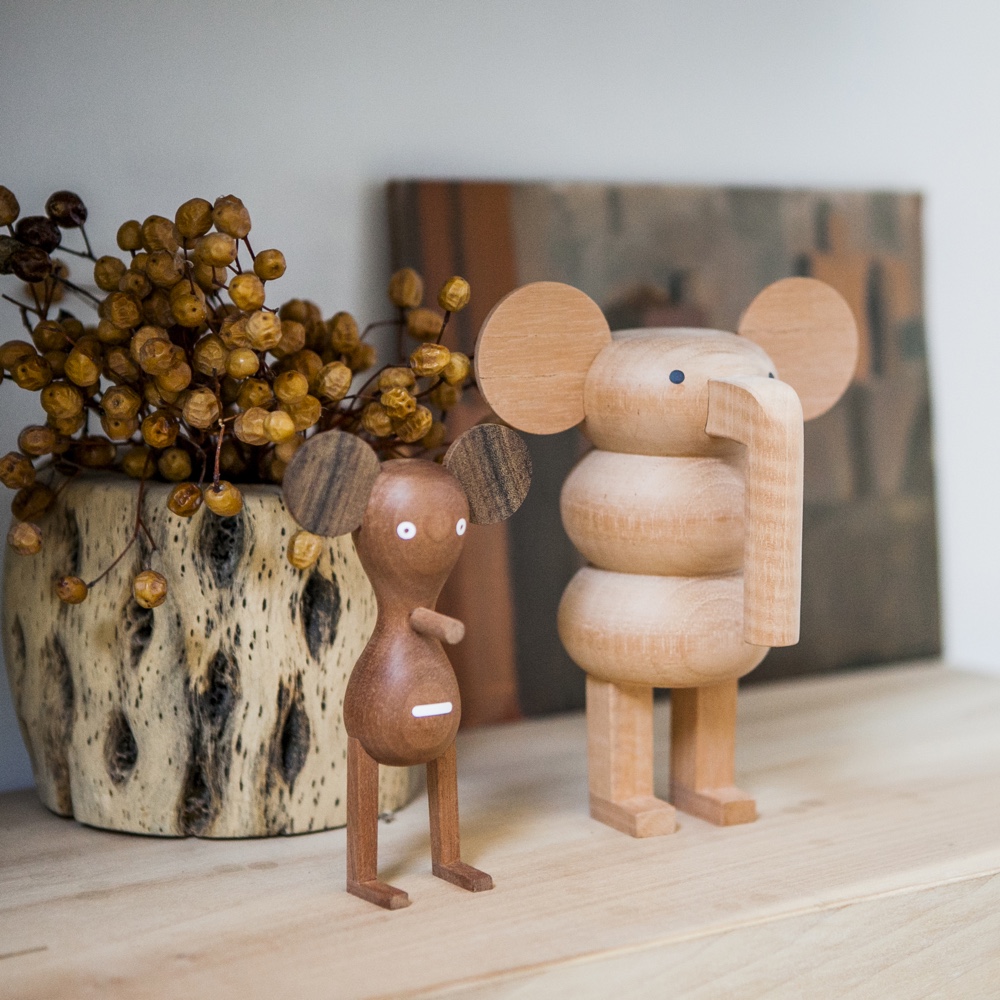 Mad Mouse and Smelly Fant. Image © Luziferlamps S.L.
Smelly Fant. Image © 2016 The Funny Farm.
Unbound Imagination
In 2008, Ferrer consulted with LZF on the design of its logo. An unspoken accord between the two ensued, arising out of a firm respect for each other's working practices and creative processes. Consequently LZF was keen to partner again with Ferrer on another project. Contacting the illustrator and designer, LZF asked Ferrer if he would develop some ideas, offering a simple brief with no conditions and complete freedom.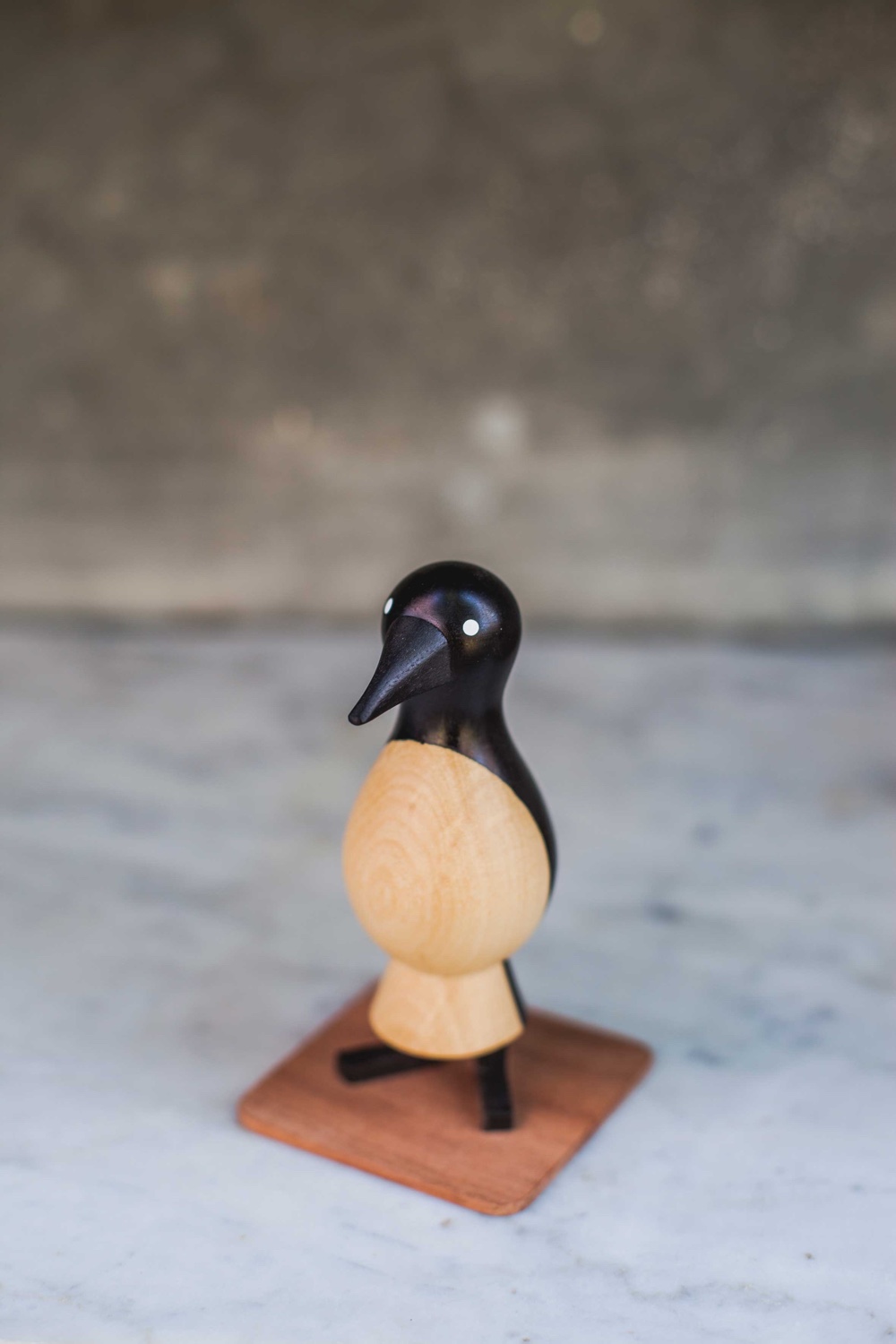 Penny Gwin. Image © Luziferlamps S.L.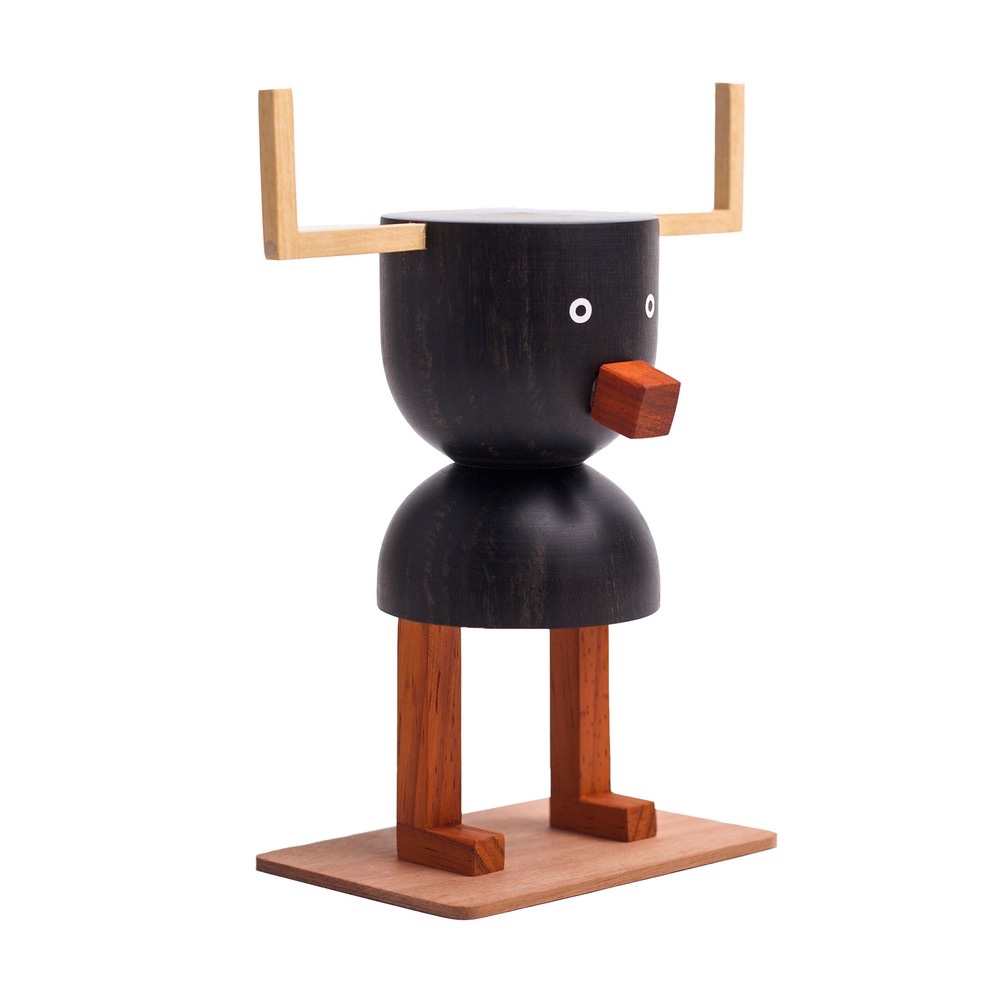 Toro. Image © Luziferlamps S.L.
Interpreting this open-ended brief, Ferrer chose to work with wood and the rich colours and textures integral to LZF's lamps. His aspiration was to create a quirky and novel product, something distinct from, and at the same time connected with, LZF's lighting collection. Experimenting with the appearance of LZF's varied lamps and playing with small wooden pieces inspired by their form, Ferrer in time developed an odd family of wood animal models that he named the "Funny Farm".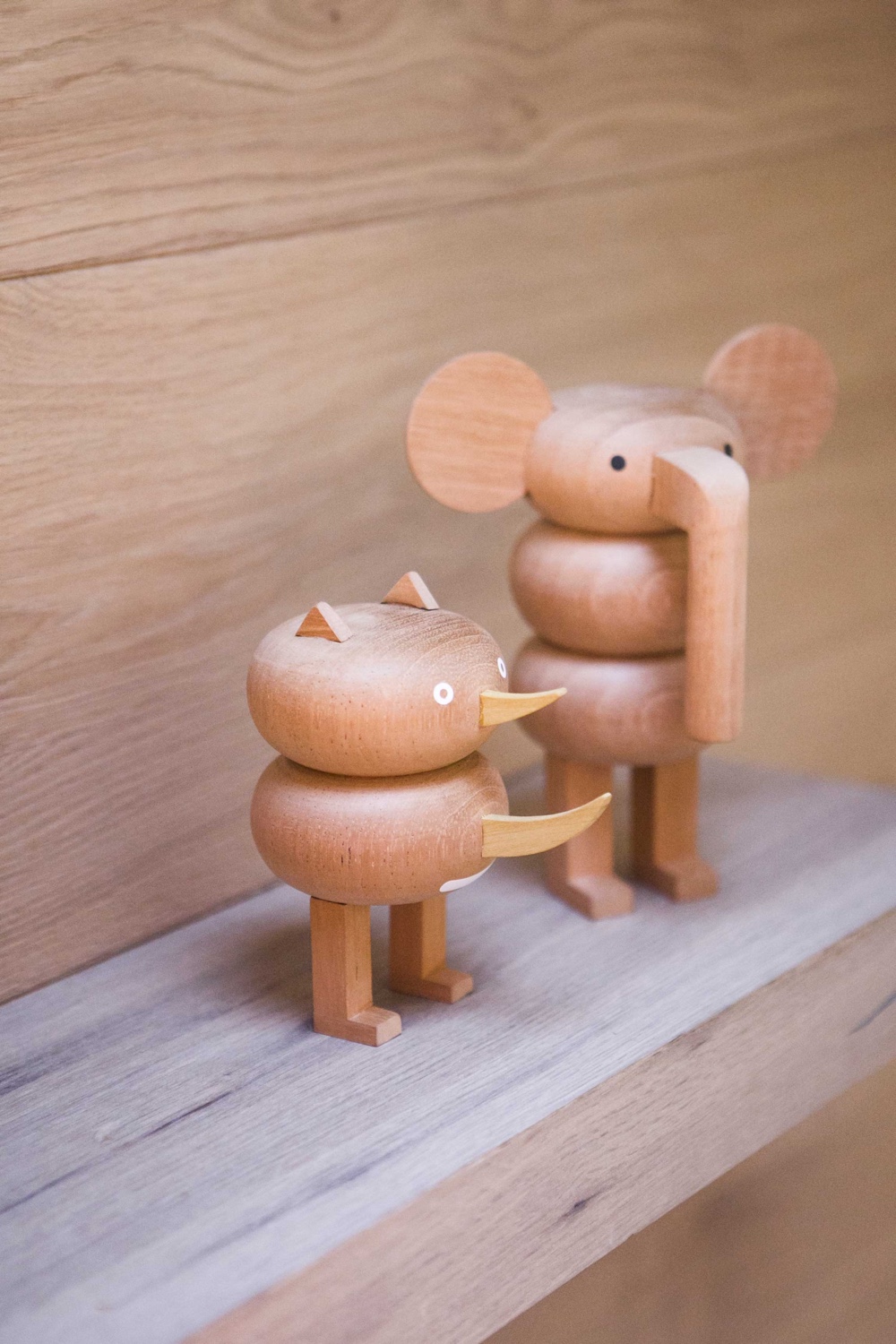 Ronny Rhino and Smelly Fant. Image © Luziferlamps S.L.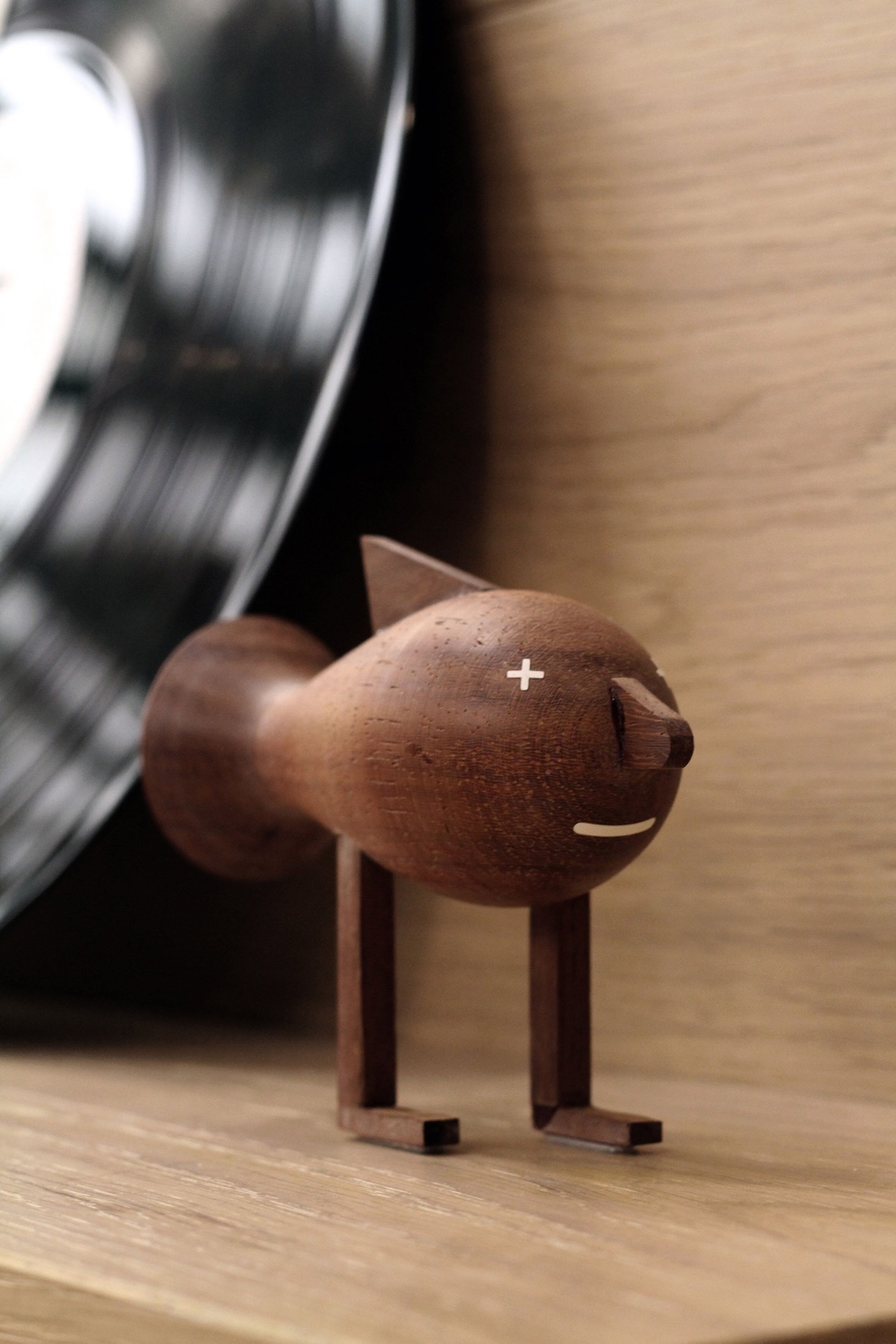 The Walking Fish. Image © Luziferlamps S.L.
The Funny Farm Family
There are currently seventeen inhabitants of the Funny Farm, each with their own idiosyncratic personality as imagined by Spanish writer Grassa Toro. The Funny Farm is nonsensical and bizarre on the one hand, yet intelligent and perceptive on the other. It is indicative of Isidro Ferrer's singular capacity to present alternative realities, but dig a little deeper and we will find versions of ourselves in his work. In many ways we all belong to a "Funny Farm" family, where our family members and friends represent different personality types and where every one of us can boast an assortment of quirks and traits.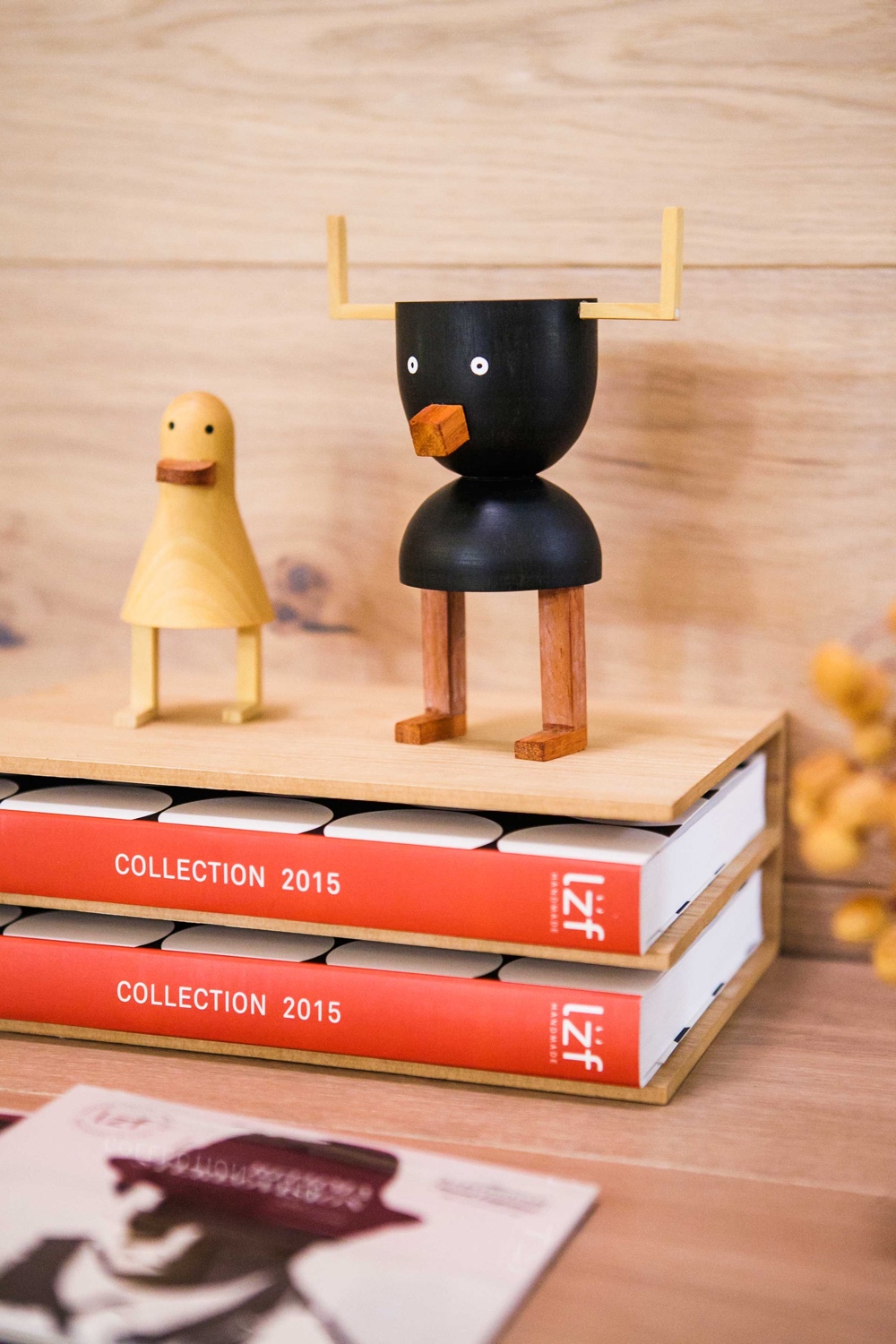 D-Duck and Toro. Image © Luziferlamps S.L.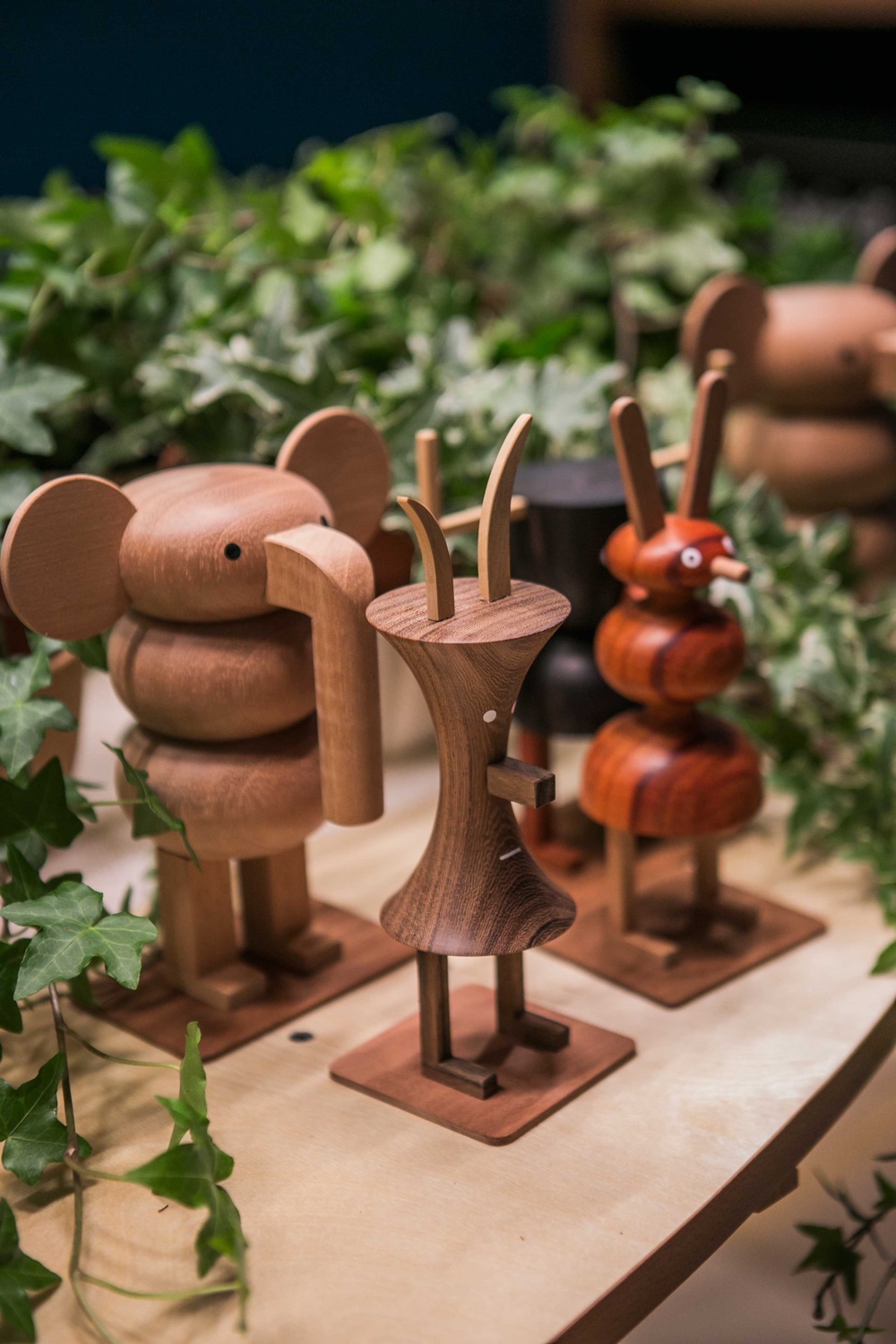 Smelly Fant, Grumpy Goat and Red Rabbit. Image © Luziferlamps S.L.
When creating and designing, Isidro Ferrer absorbs his inspiration by simply paying attention. Rather than actively seeking inspiration, he will observe what is happening in the world around him. In an interview with LZF, Ferrer notes: "if you live your day to day life in an intense manner, then it has enough resources to spark your imagination and at the most unexpected moments. An occurrence takes place, which once observed, detonates a thought into being, within the realm of ideas." ("5 Questions with Designers: Isidro Ferrer", 2016).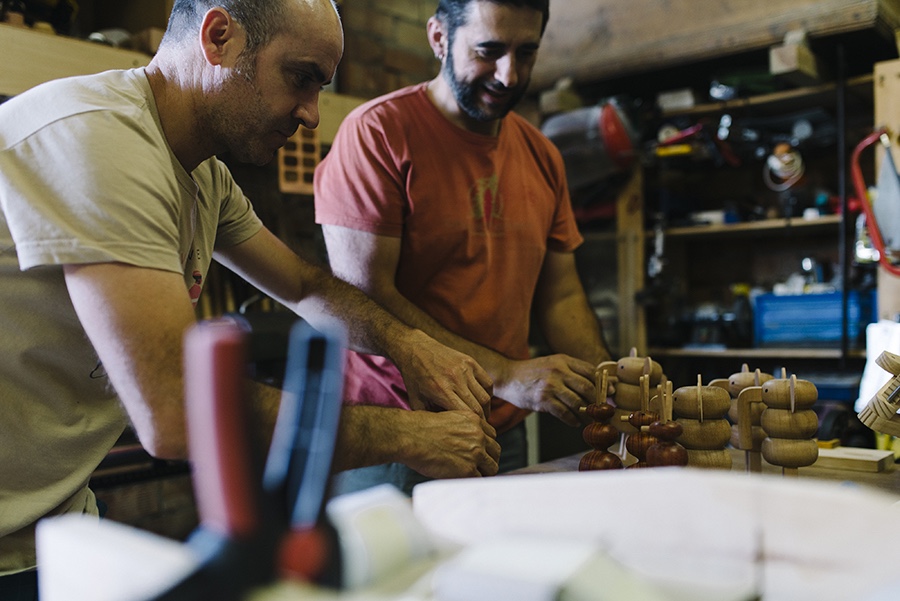 Isidro Ferrer and Carlos Mur. Image © 2016 The Funny Farm.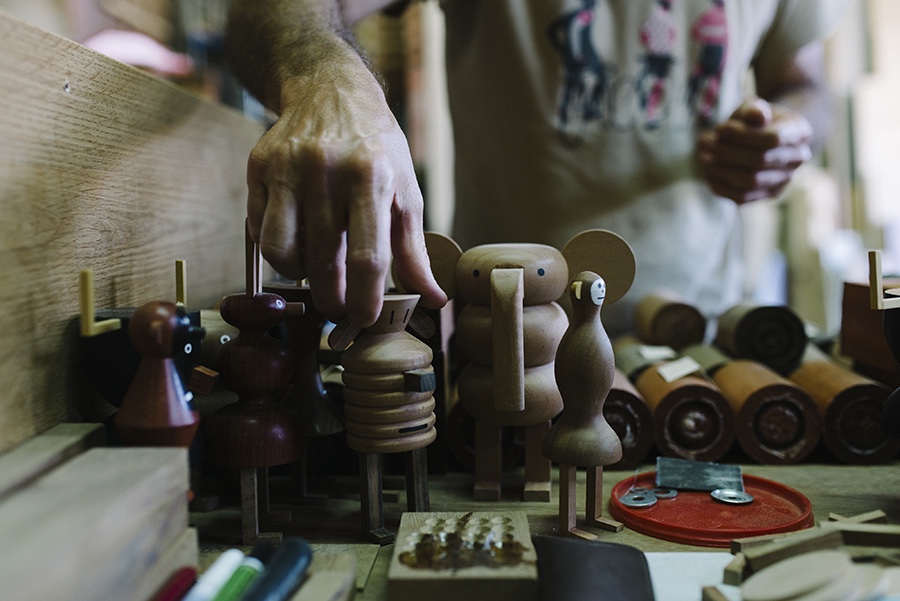 Making of the Funny Farm. Image © 2016 The Funny Farm.
Circle of Inspiration
In order to craft each member of the Funny Farm, Isidro Ferrer worked alongside Carlos Mur who is an exceptionally talented woodworker. When presented with the project, LZF co-founders Sandro Tothill and Mariví Calvo instantly fell in love with this eclectic family of animals and could see their potential for further development. They concluded that: "since our work had provided Isidro with the inspiration to create these beautiful and unique creatures, we now wanted to see what inspiration we could [draw] from them and [where] we would be led." (Source) With typical LZF zest and aplomb, the next step was to create the first of two life-size light sculptures inspired by the Funny Farm: Fish and Elephant.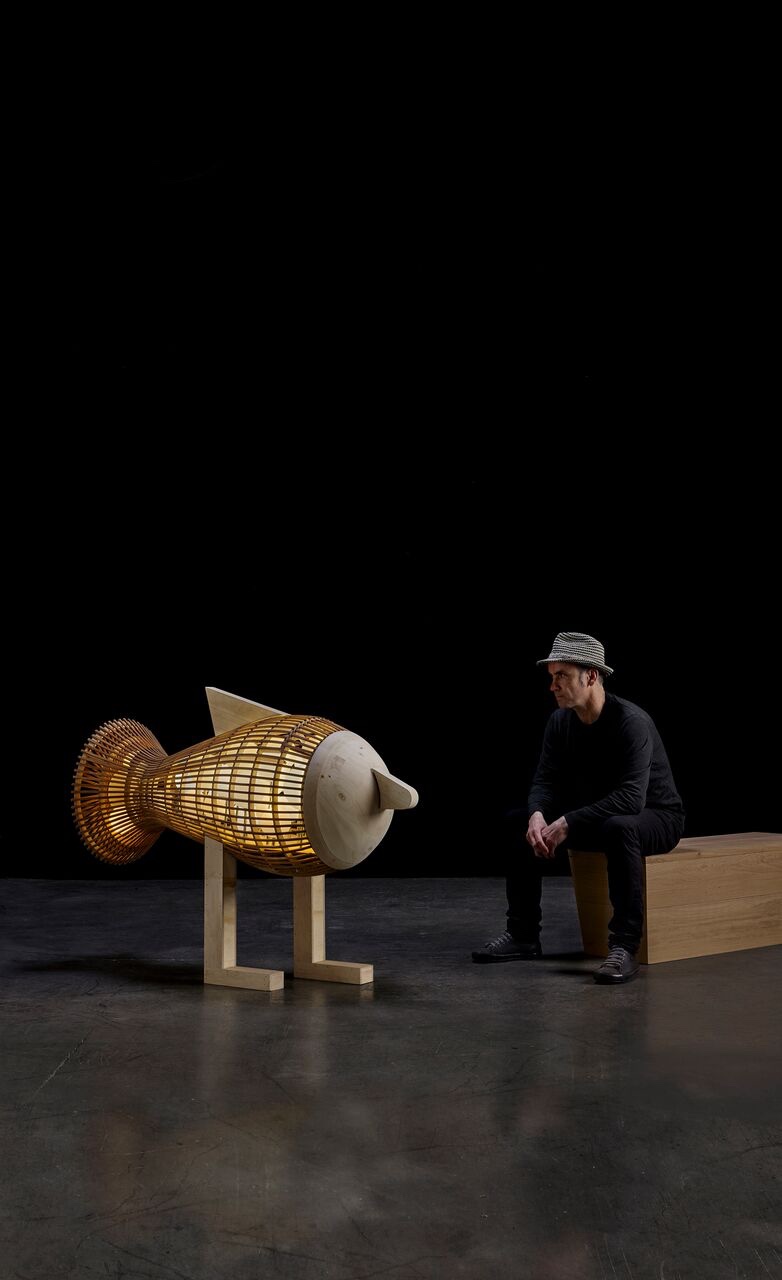 Fish and Isidro Ferrer. Image © Luziferlamps S.L.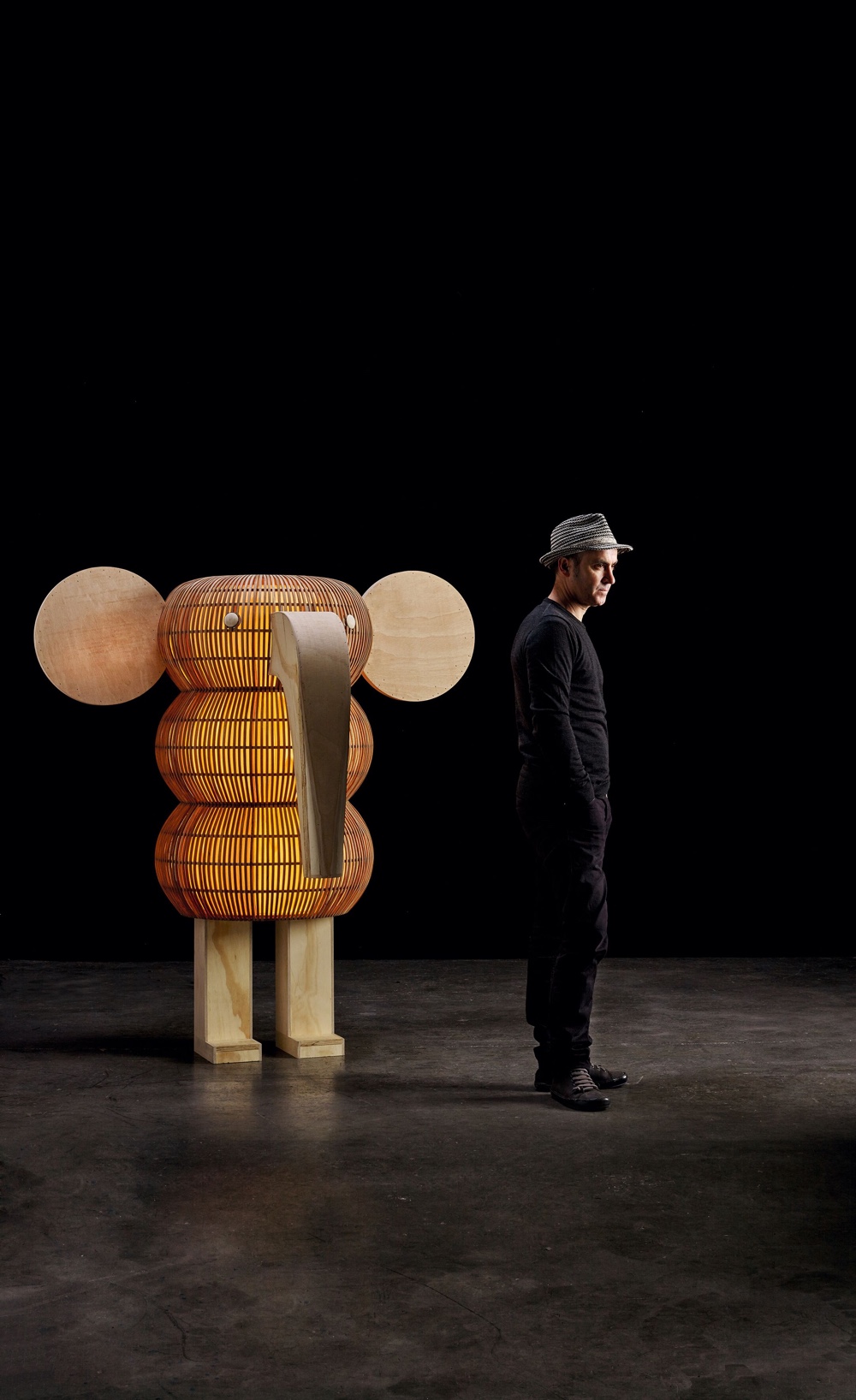 Elephant and Isidro Ferrer. Image © Luziferlamps S.L.
Check out The Making of Funny Farm vid.
Perhaps the greatest aspect of the Funny Farm can be found in its eccentric appearance. In a world where design is too often treated with an exaggerated reverence and where designers can appear overly affected, the Funny Farm is entirely refreshing and clever. Kudos indeed to Isidro Ferrer and LZF Lamps.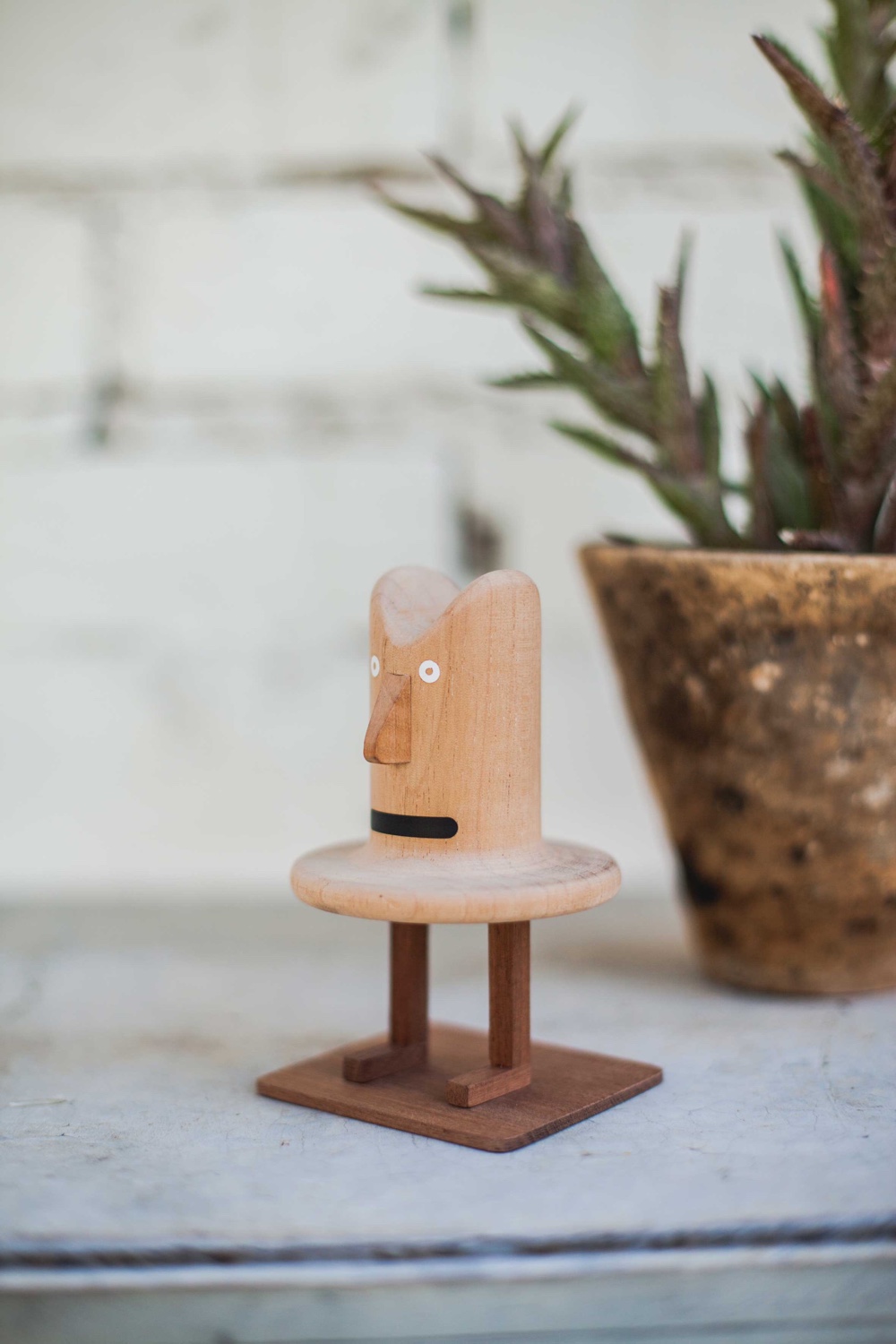 The New Yorker is the Funny Farm's only "non-animal" member at the present time. Image © Luziferlamps S.L.
Reference:
5 Questions with Designers: Isidro Ferrer. (2016, April 4). Retrieved from http://www.lzf-lamps.com/blog/5-questions-with-designers-isidro-ferrer-2/
You're reading Life on the Funny Farm: A Quirky Family by Isidro Ferrer and LZF Lamps, originally posted on Decoist. If you enjoyed this post, be sure to follow Decoist on Twitter, Facebook and Pinterest.