Earlier this spring, I shared a selection of embroidery books that I own and love. One of those publications on that list was a yet-to-be-released book titled Empowered Embroidery by Amy L. Frazer. Well, it's now available! If you're looking to try thread painting and stitch projects of inspiring individuals, this book is definitely for you.
Amy shows you basic stitches that you'll need to know in order to complete patterns depicting Frida Kahlo, Michelle Obama, Ruth Bader Ginsburg, and more. Each woman is shown as a step-by-step process and paired with photos that enlarge the stitches. This makes it easier to mimic the techniques and to know that you're correctly completing the pattern.
Empowered Embroidery: Transform Sketches Into Embroidery Patterns and Stitch Strong, Iconic Women from the Past and Present is for sale on Bookshop.
Learn how to stitch pioneering women when you pick up a copy of Empowered Embroidery by Amy L. Frazer.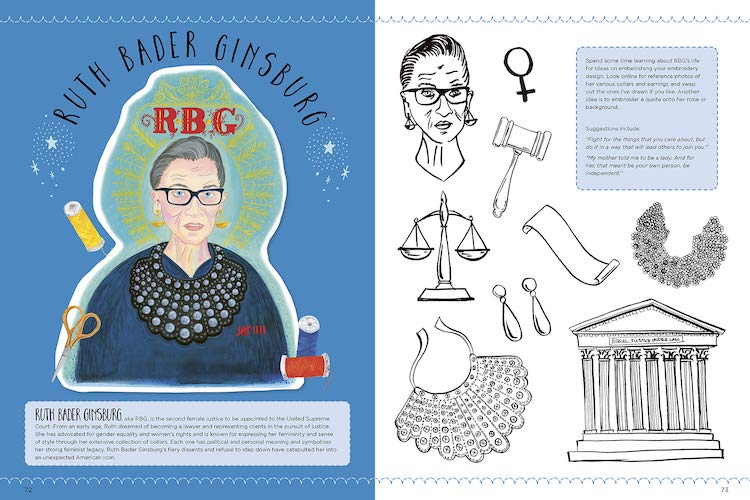 The post Learn How to Stitch Amazing Women With This Step-by-Step Embroidery Book appeared first on Brown Paper Bag.