If spending more time outdoors than inside the confines of your home is your thing then you are bound to instantly fall in love with the exceptionally charming Casa O' in Ciudad de México, Mexico. More like a boutique luxury resort than a conventional contemporary home, this majestic and relaxing Mexican home was designed by Despacho Arquitectos HV to give its residents a luxurious and tranquil getaway that is draped in nature's goodness. Step beyond the compound wall that is adorned by creepers and accentuated by flowery plants and you enter a green nirvana that feels both lavish and classic.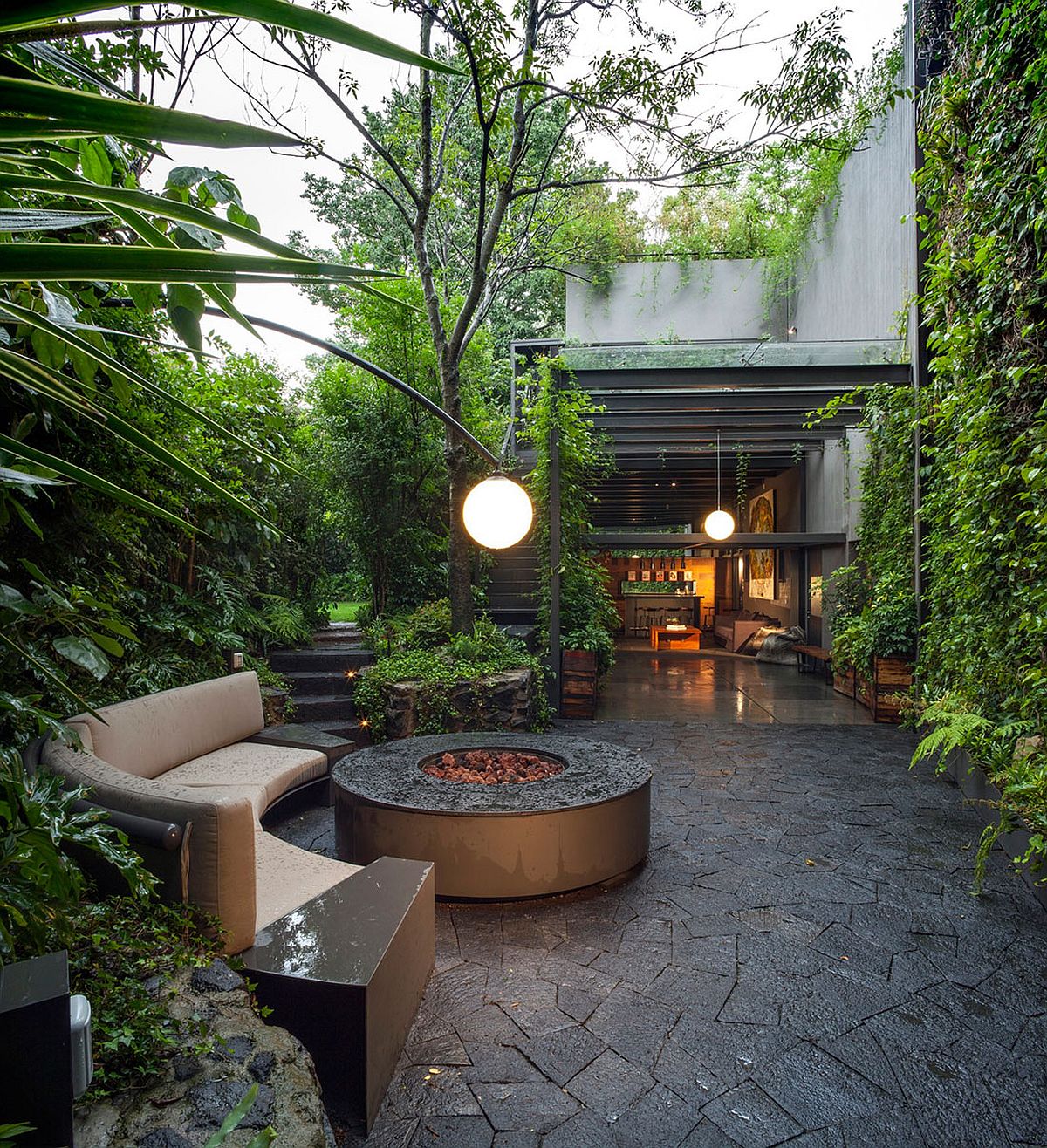 It is the entrance courtyard with its traditional Mexican style coupled with Mediterranean goodness and tropical vibe that leaves you breathless. Everywhere you look, there is a carpet of green and privacy is never an issue. A narrow entryway leads into the main home where nothing feels conventional! A sunken living area with home bar is surrounded by walls of books that extend all the way up to the ceiling. These floor-to-ceiling bookshelves give the home color, personality and also showcase the homeowner's love for books without confining it to just a single study room.
RELATED: Hegel Street Apartment in Mexico City: Full of Color and Character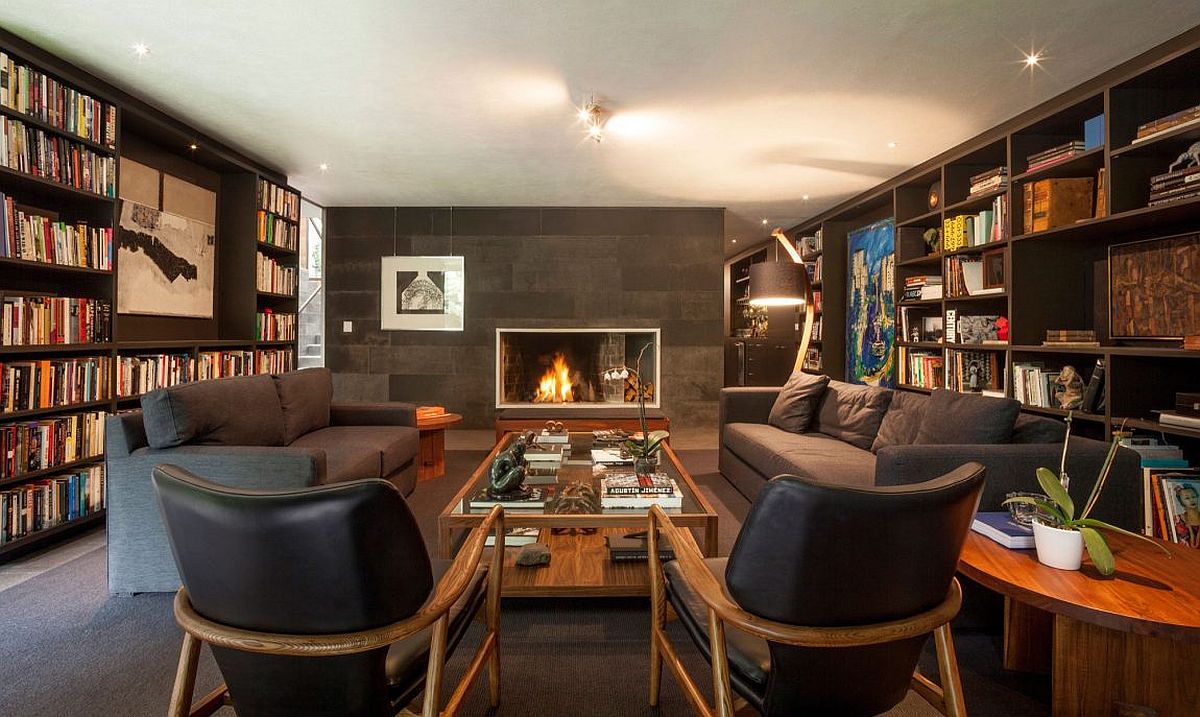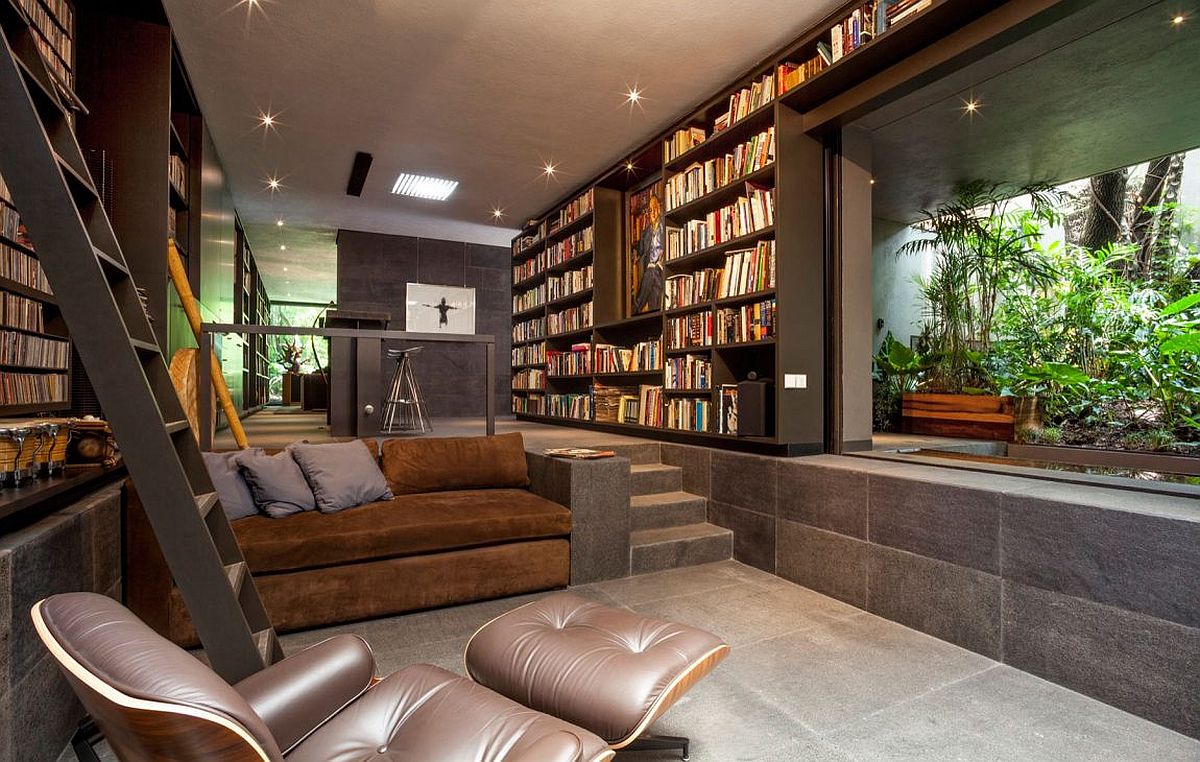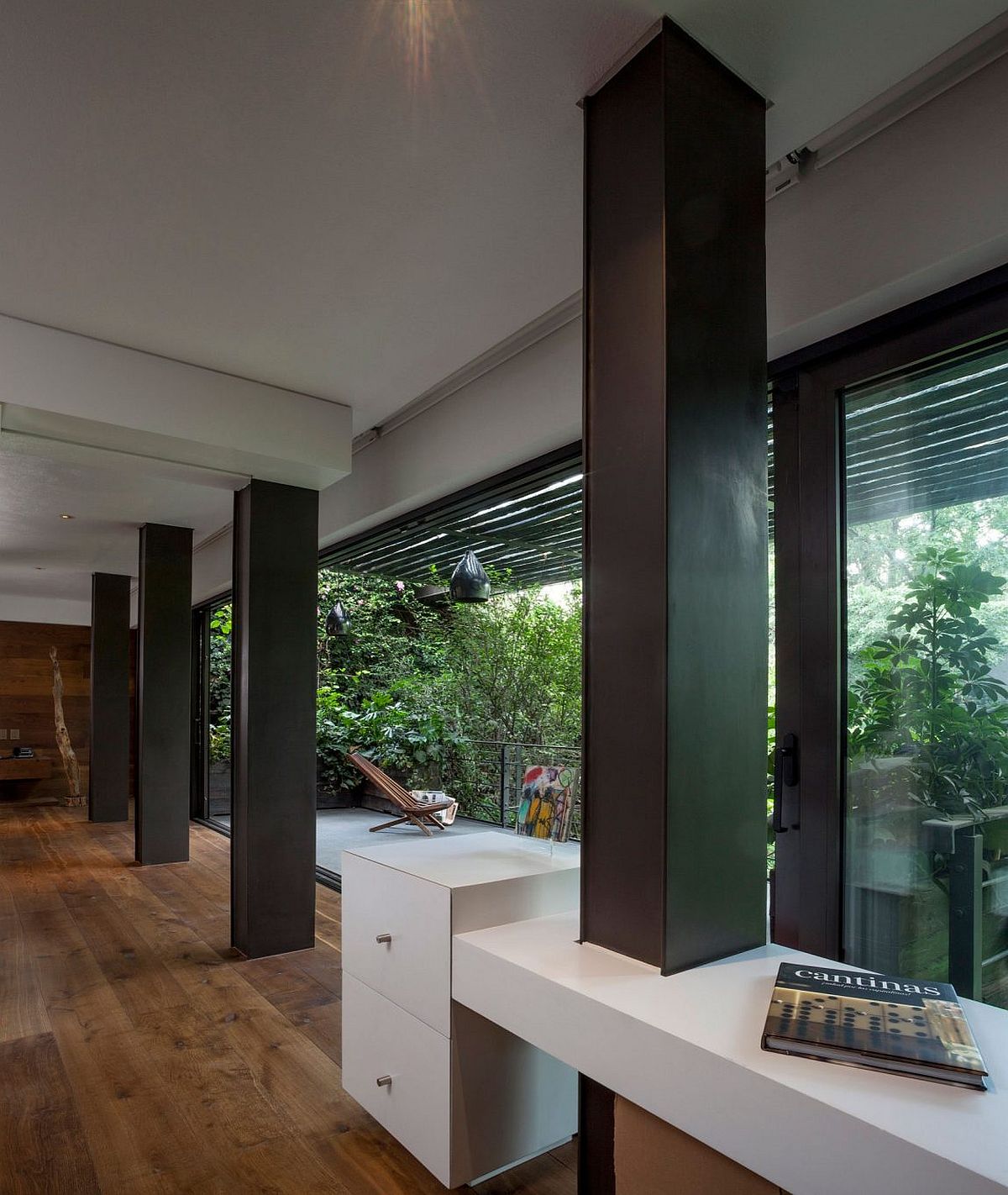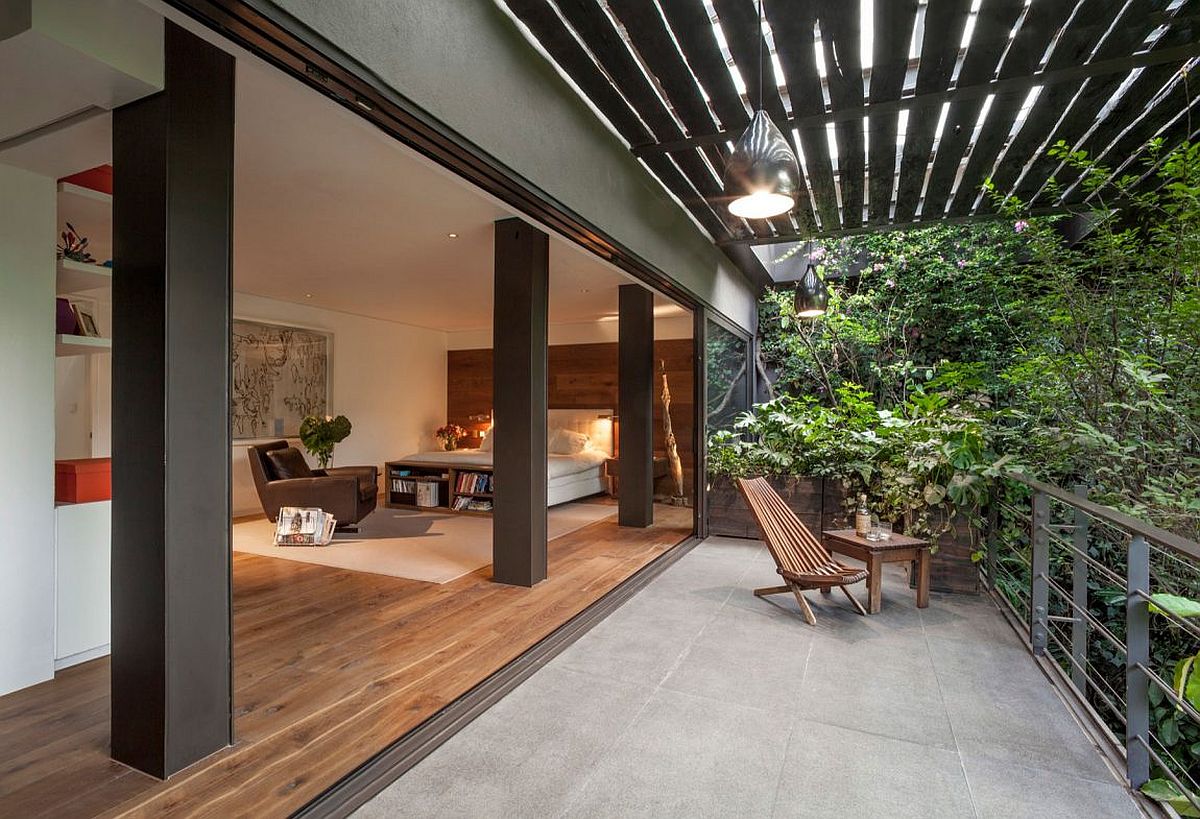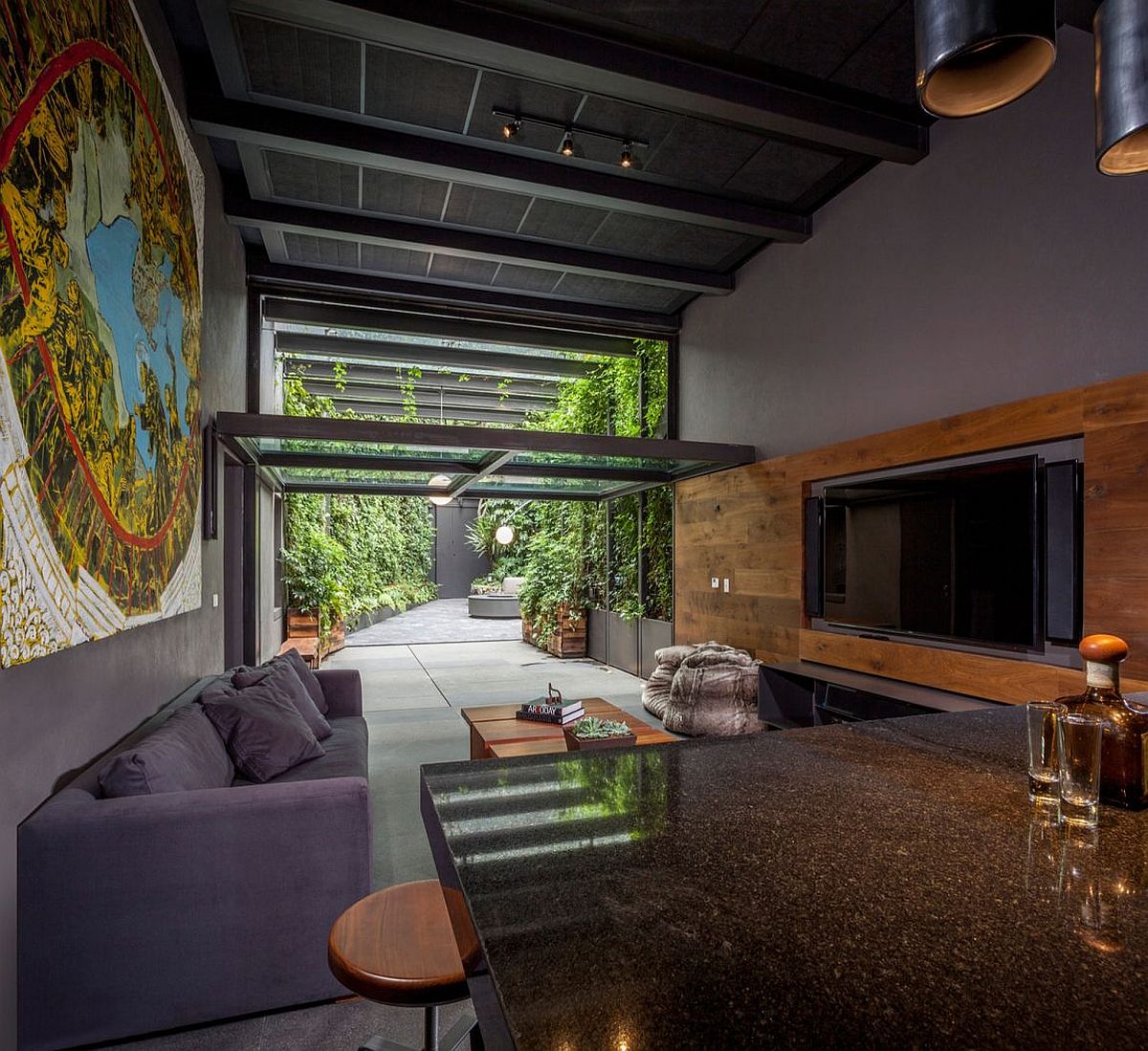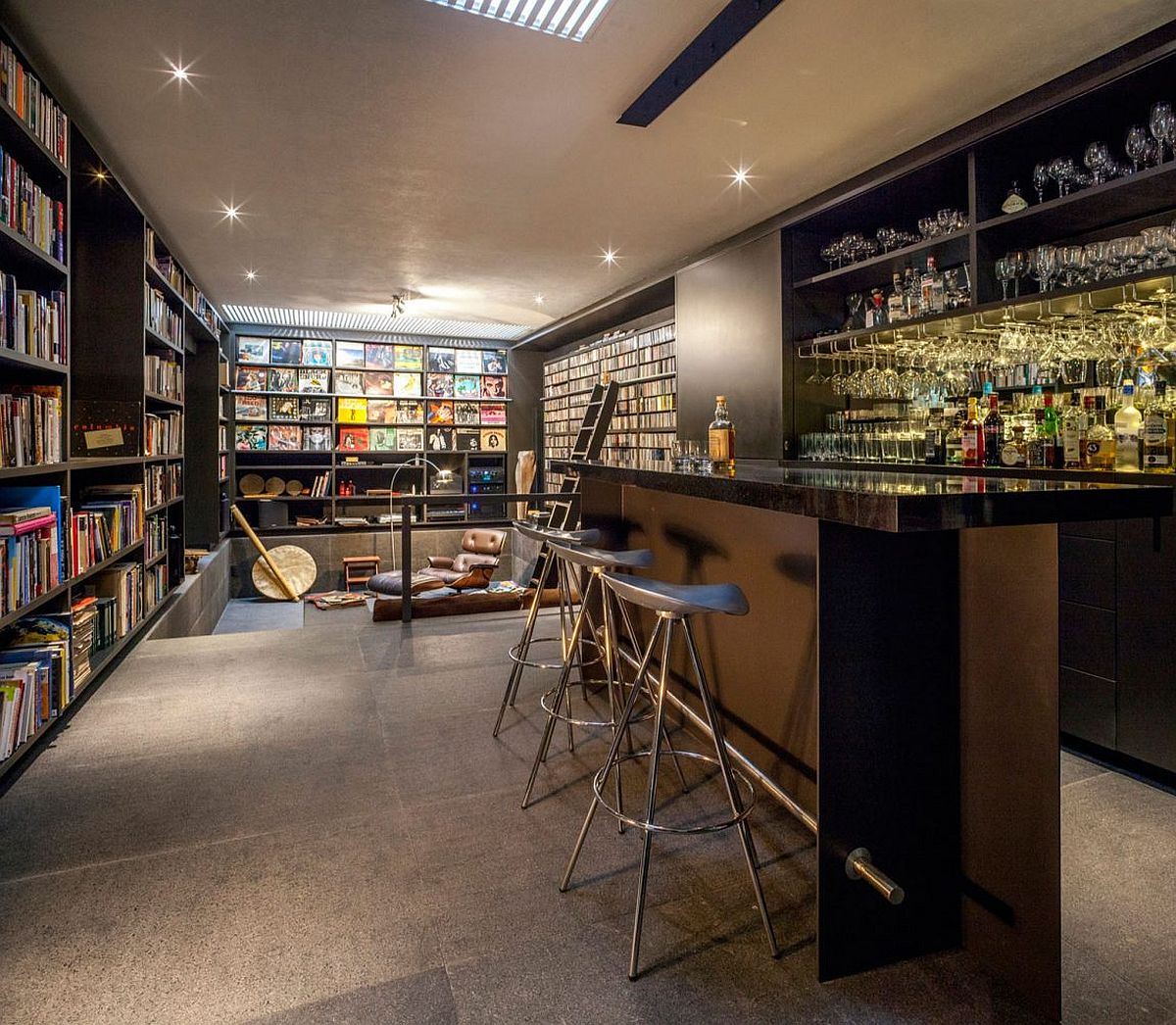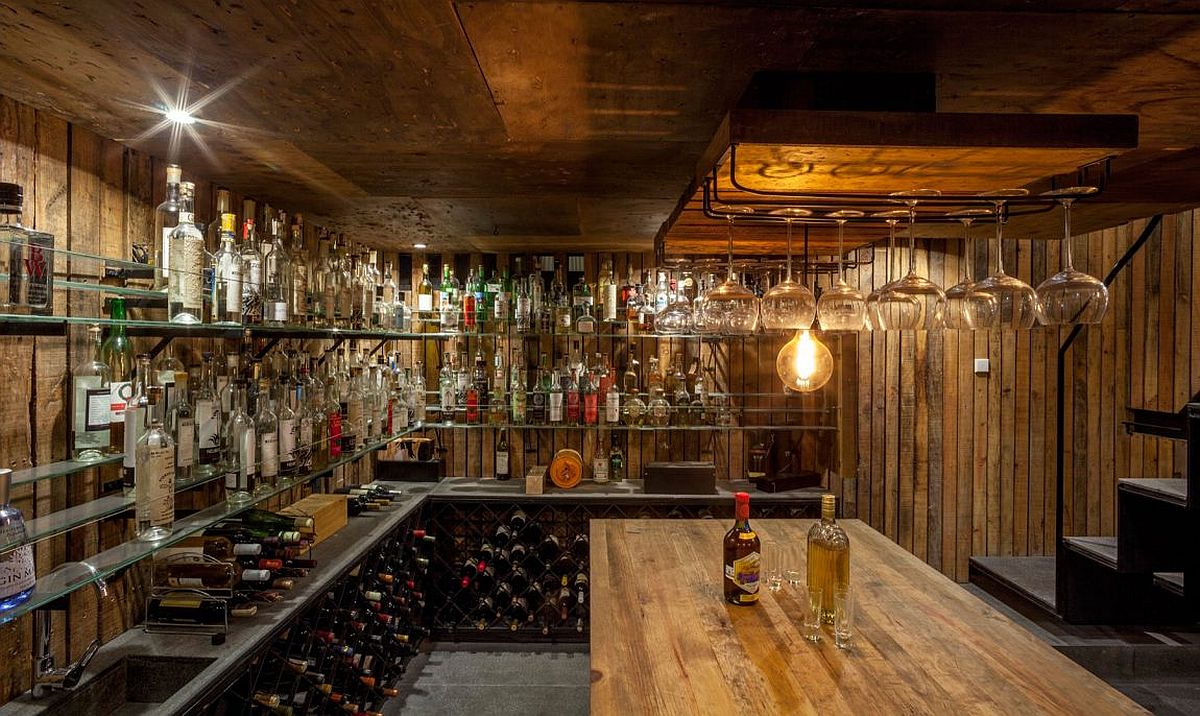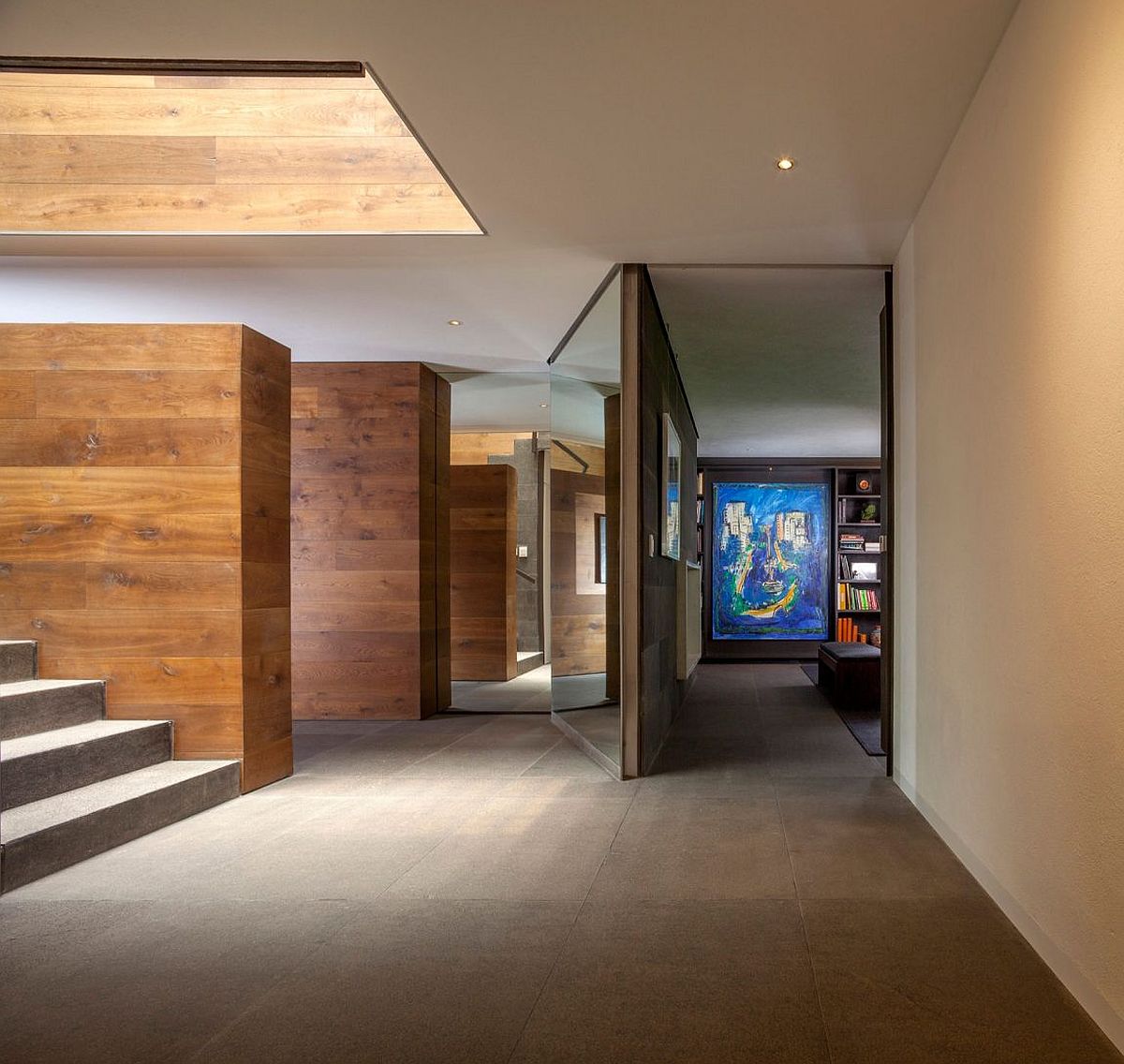 Walls clad in wooden boards create beautiful corridors, a light-filled stairwell and a master bedroom that flows into the balcony outside. From the kitchen to the bedrooms, greenery is an integral part of every element of Casa O' as one is left marveling at how contemporary and nature-centric design principles converge so effortlessly at this sensational residence. [Photography: Paul Czitrom]
RELATED: Penthouse MK: Lavish Hub Showcases Sparkling Views of Mexico City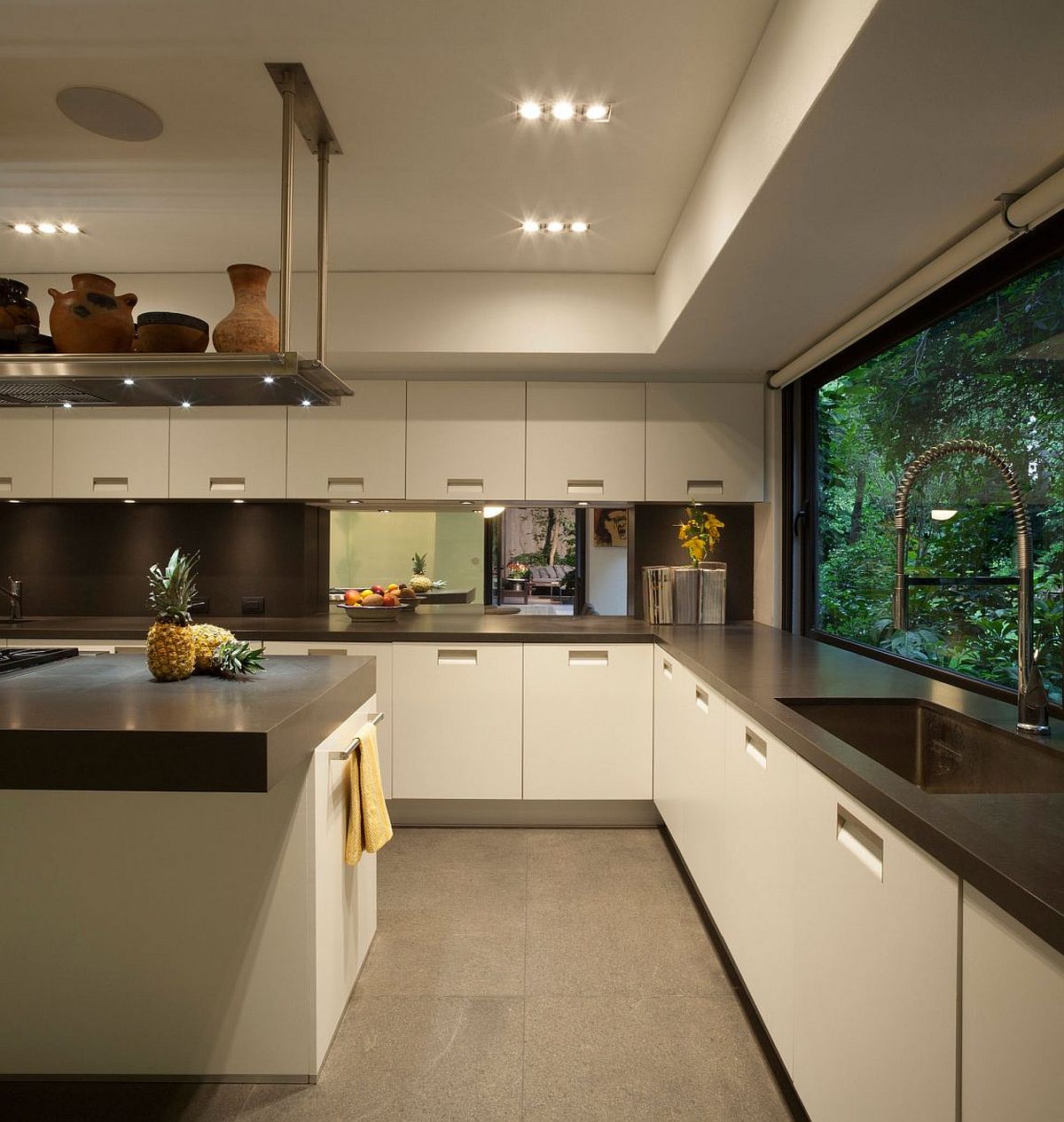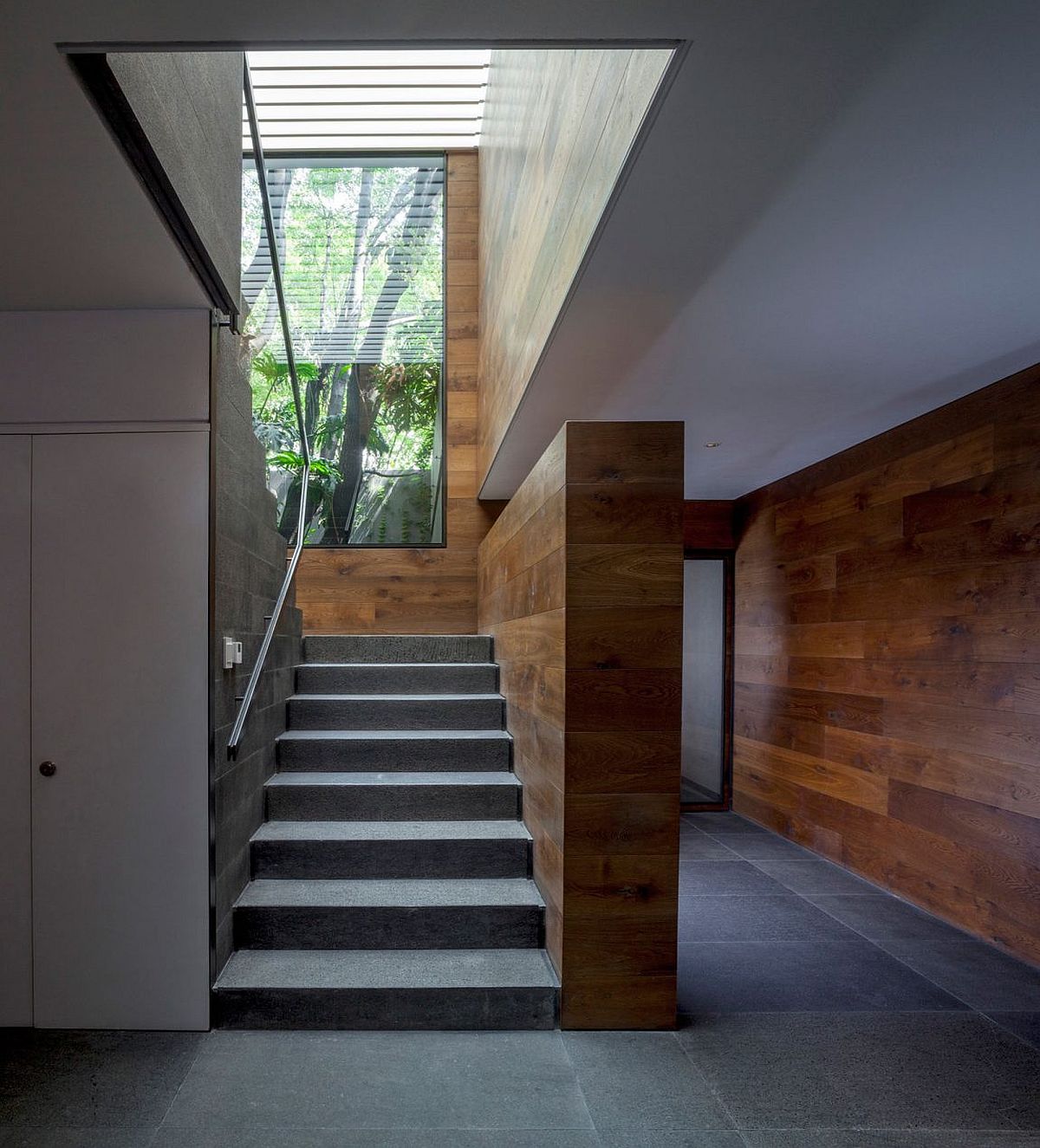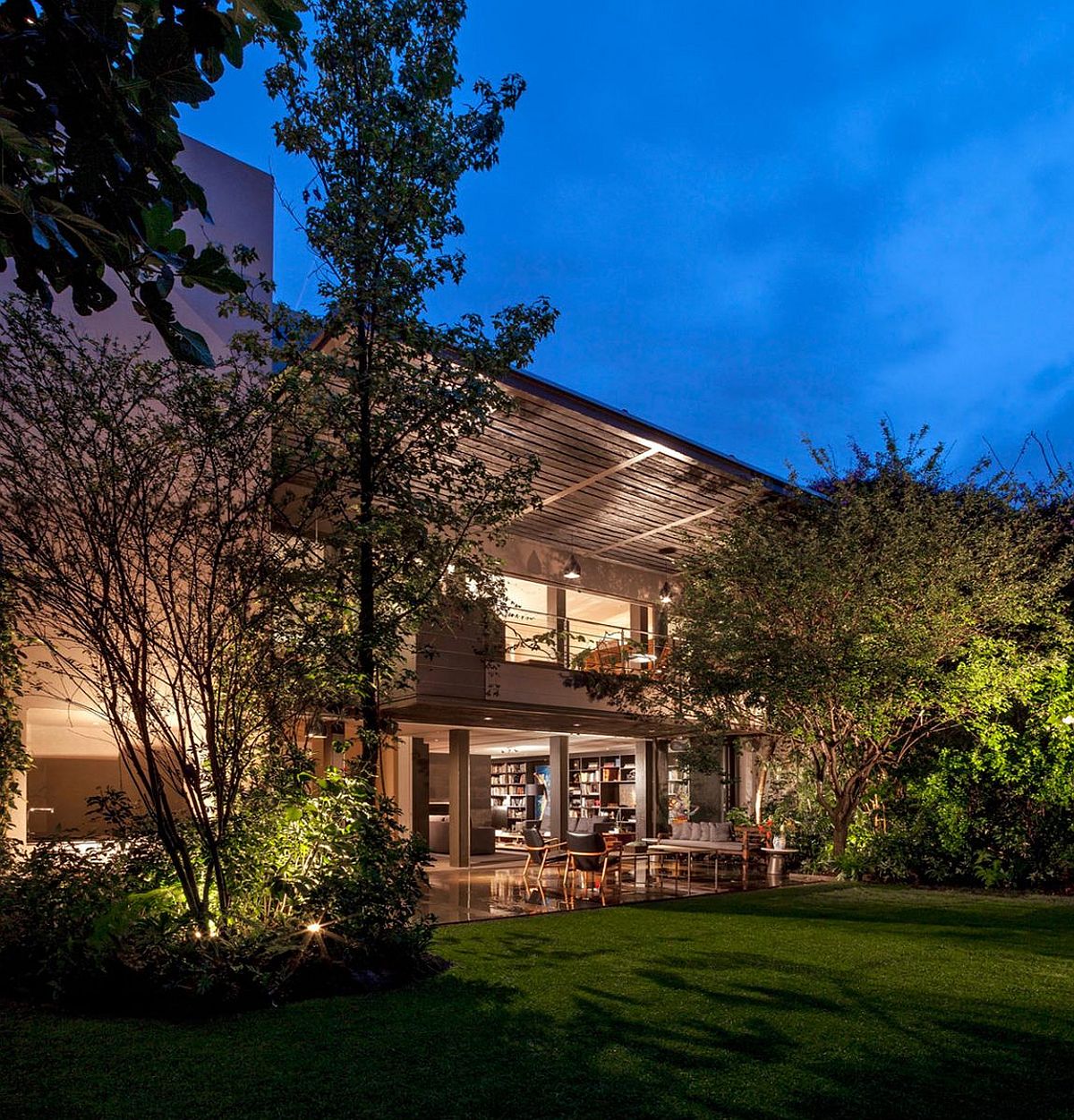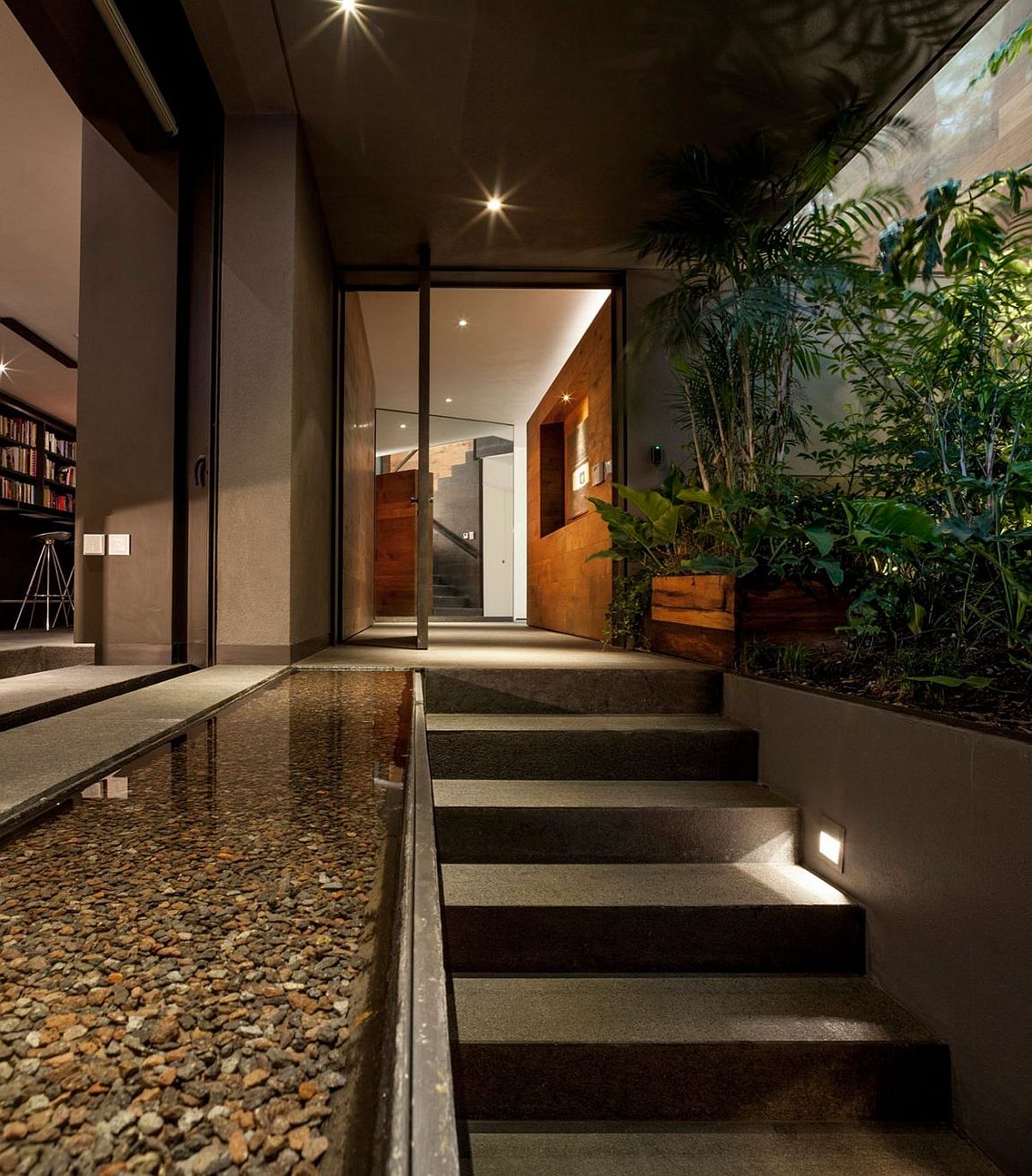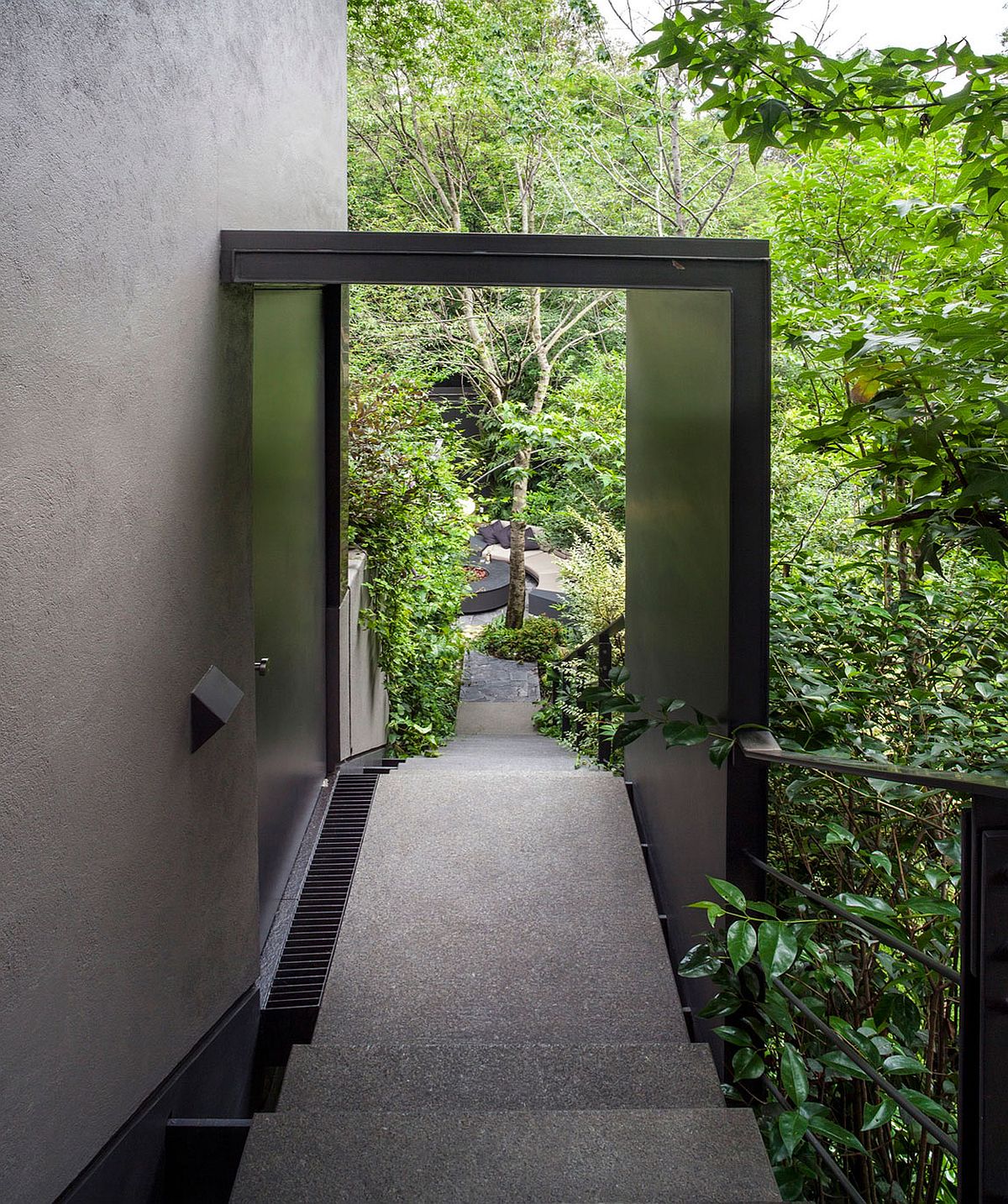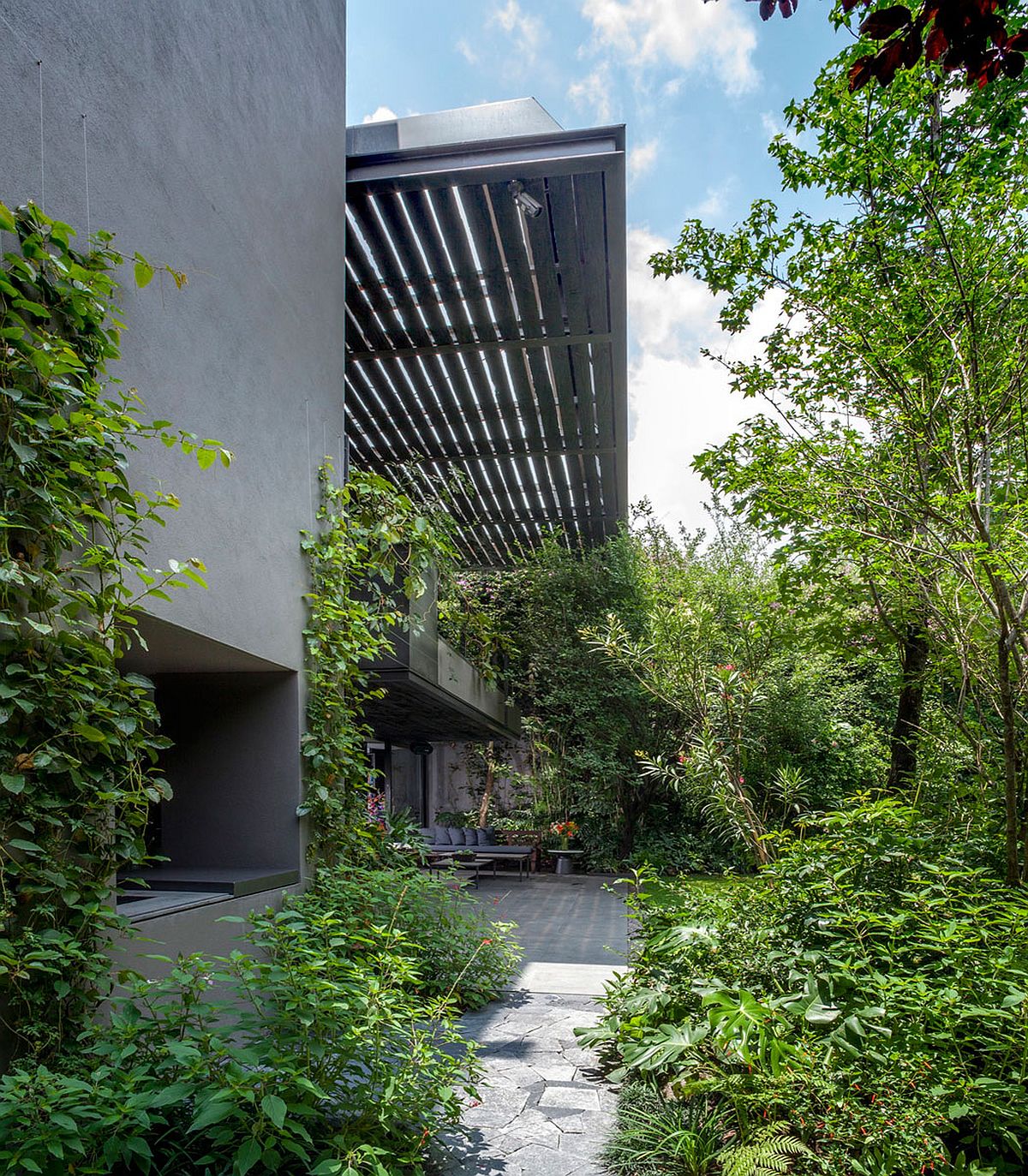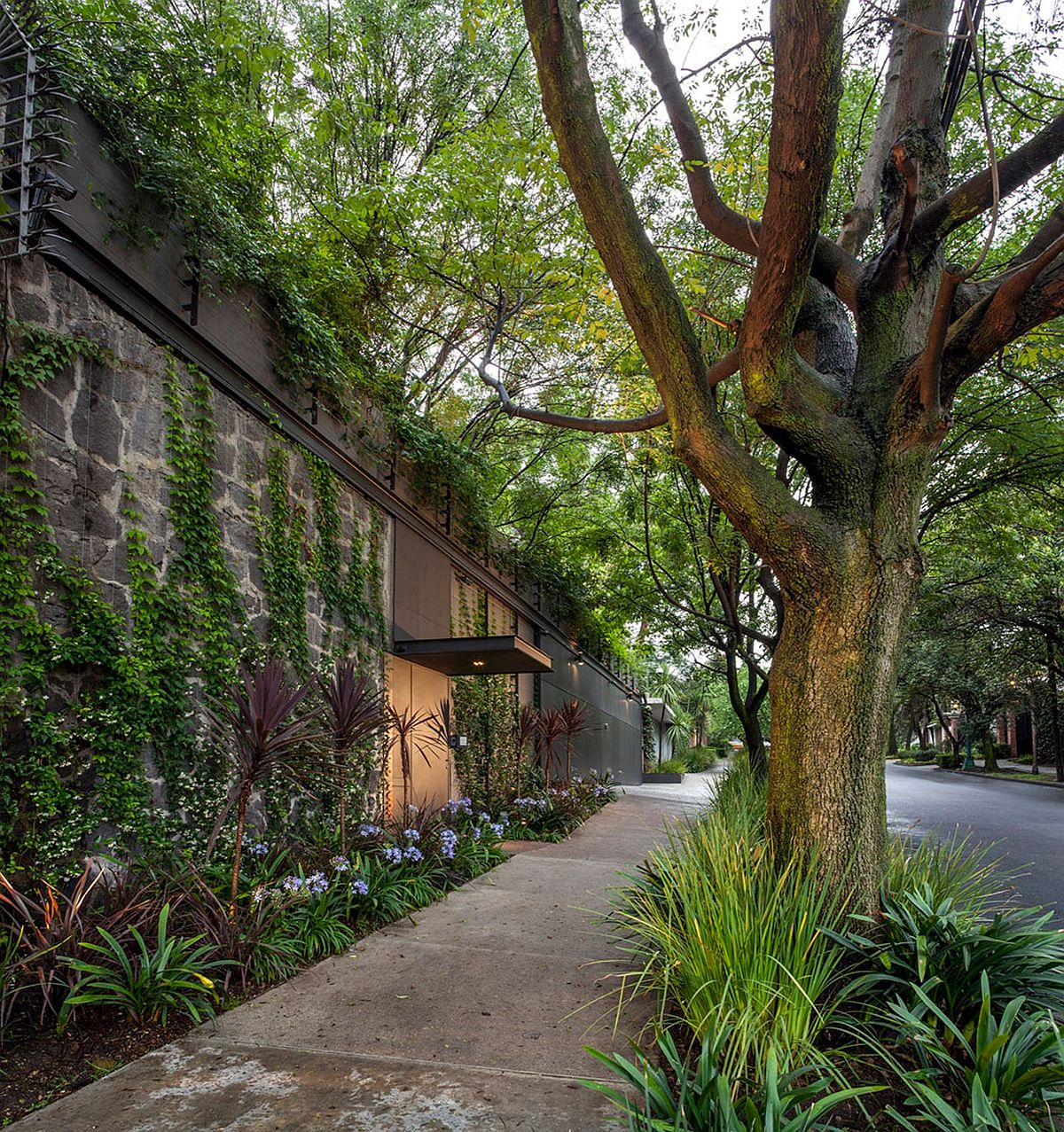 You're reading Lavish Outdoors: Stunning Courtyards and a Cloak of Greenery Enchant at Casa O', originally posted on Decoist. If you enjoyed this post, be sure to follow Decoist on Twitter, Facebook and Pinterest.