When it comes to lakeside homes, it is often the dramatic along with unabated views that end up becoming the norm. But the Sky House in Douro-Dummer, Canada moves away from this trend as its lower, private level completely disappears into the backdrop while the upper level steals the spotlight with its standing seam metal roof and wooden cladding. The combination not only offers a wonderful blend of privacy and a breezy indoor-outdoor interplay, it also helps with passive heating and cooling while creating a gorgeous cantilevered structure. Designed by Julia Jamrozik and Coryn Kempster, a fabulous little bridge connects the floating upper level with the landscape!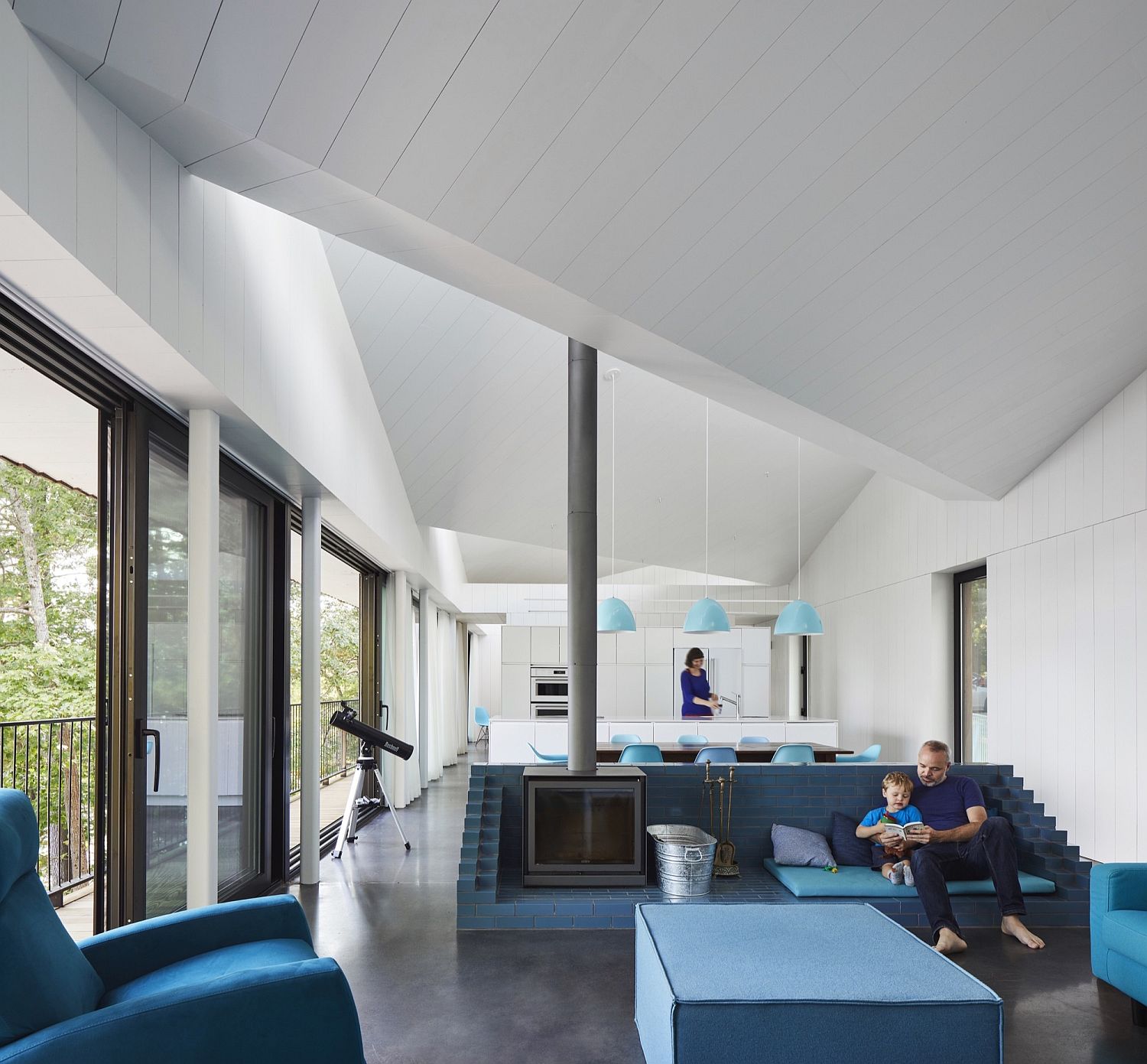 It is the more open upper volume that contains the living area, kitchen, dining room and study. Draped completely in white, it is blue lighting fixtures and décor that usher color to this otherwise pristine space. A guest bedroom also sits on this level while the lower level bar provides a wonderful terrace which connects with the scenery outside. With the bedrooms snugly hidden below and skylights bringing in a flood of natural light, life at this lakeside holiday house feels like an absolute breeze! [Photography: Doublespace Photography]
RELATED: Enthralling Cantilevered Structure Meets Eco-Friendly Design at this Lake House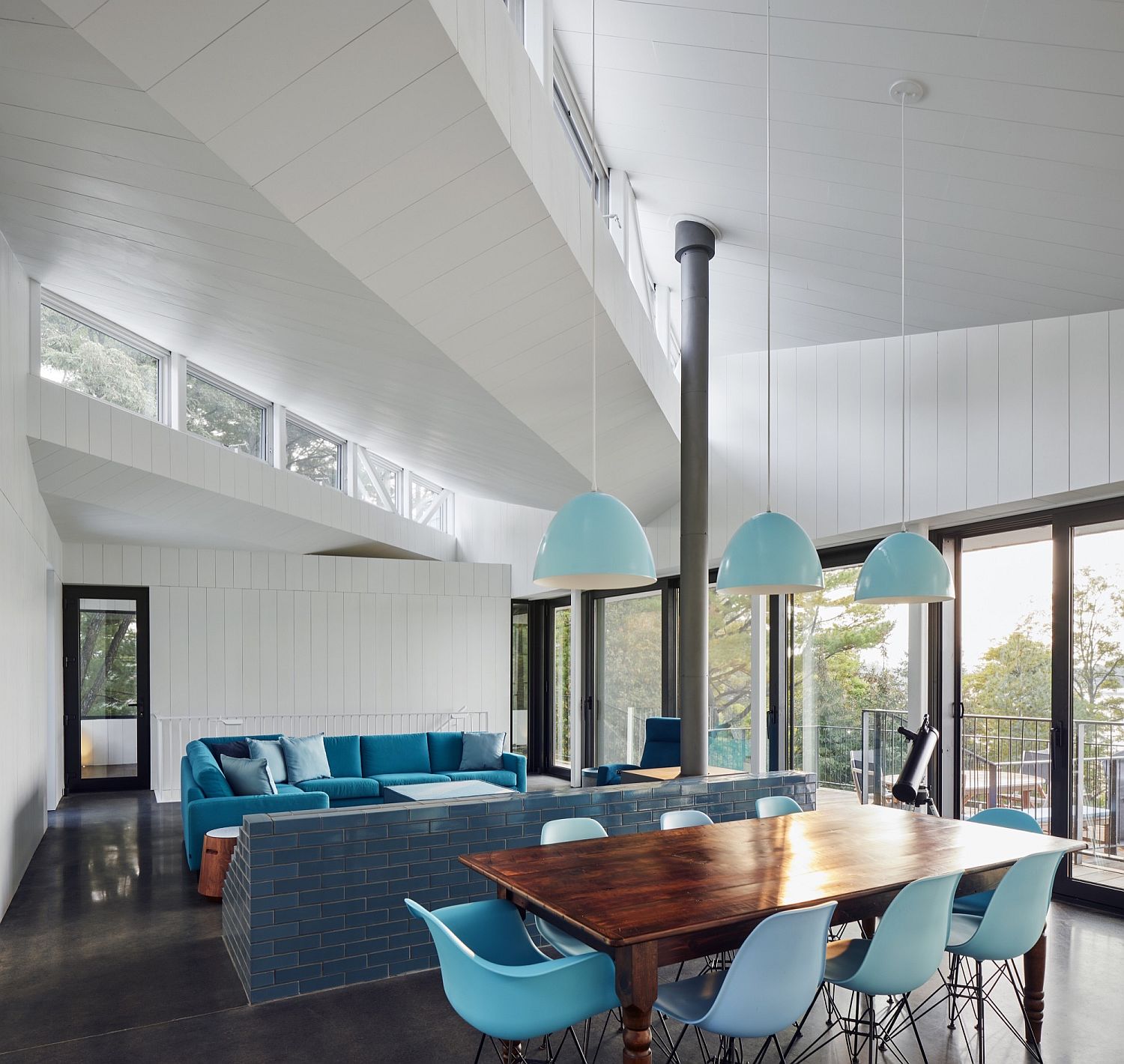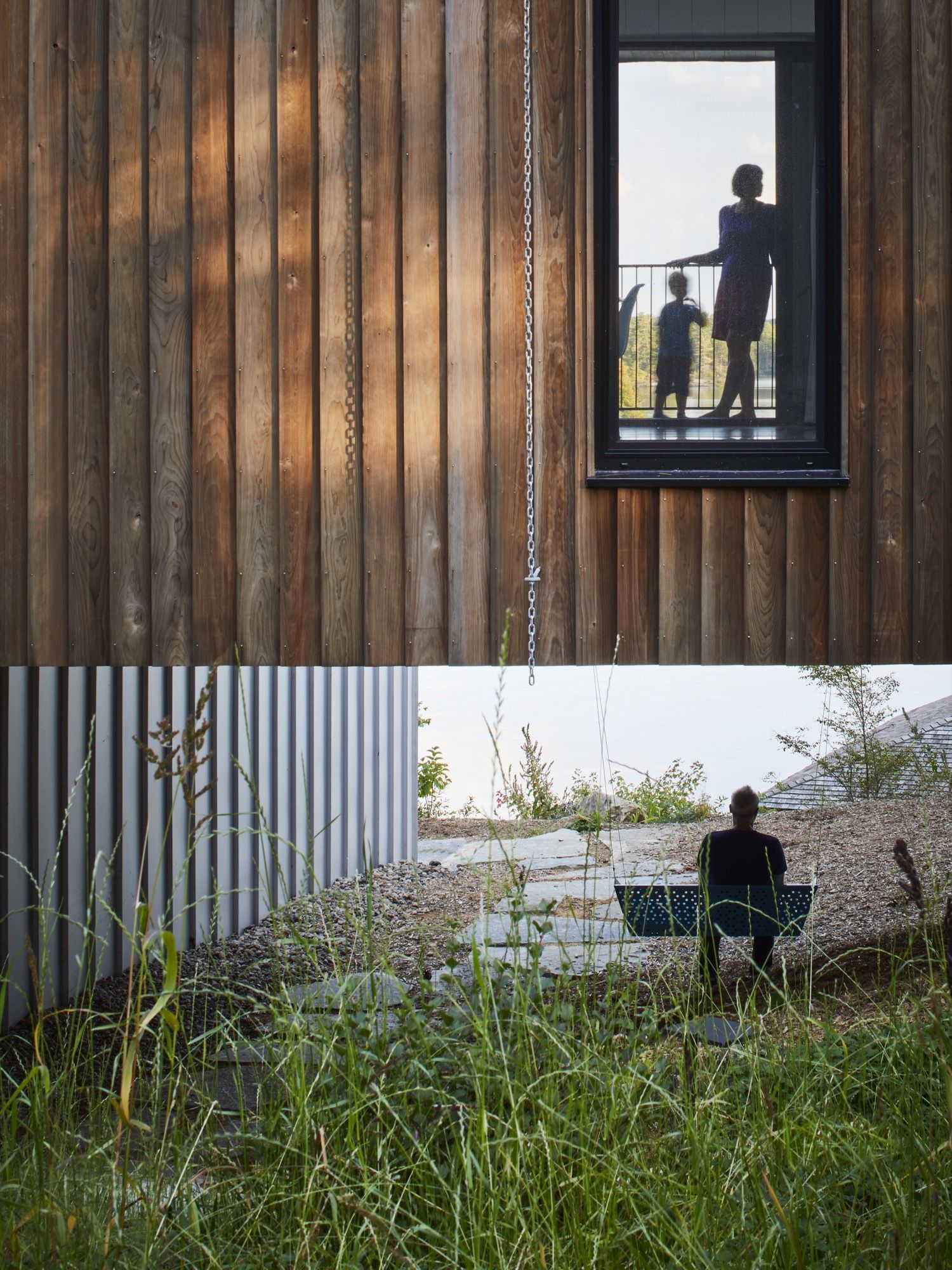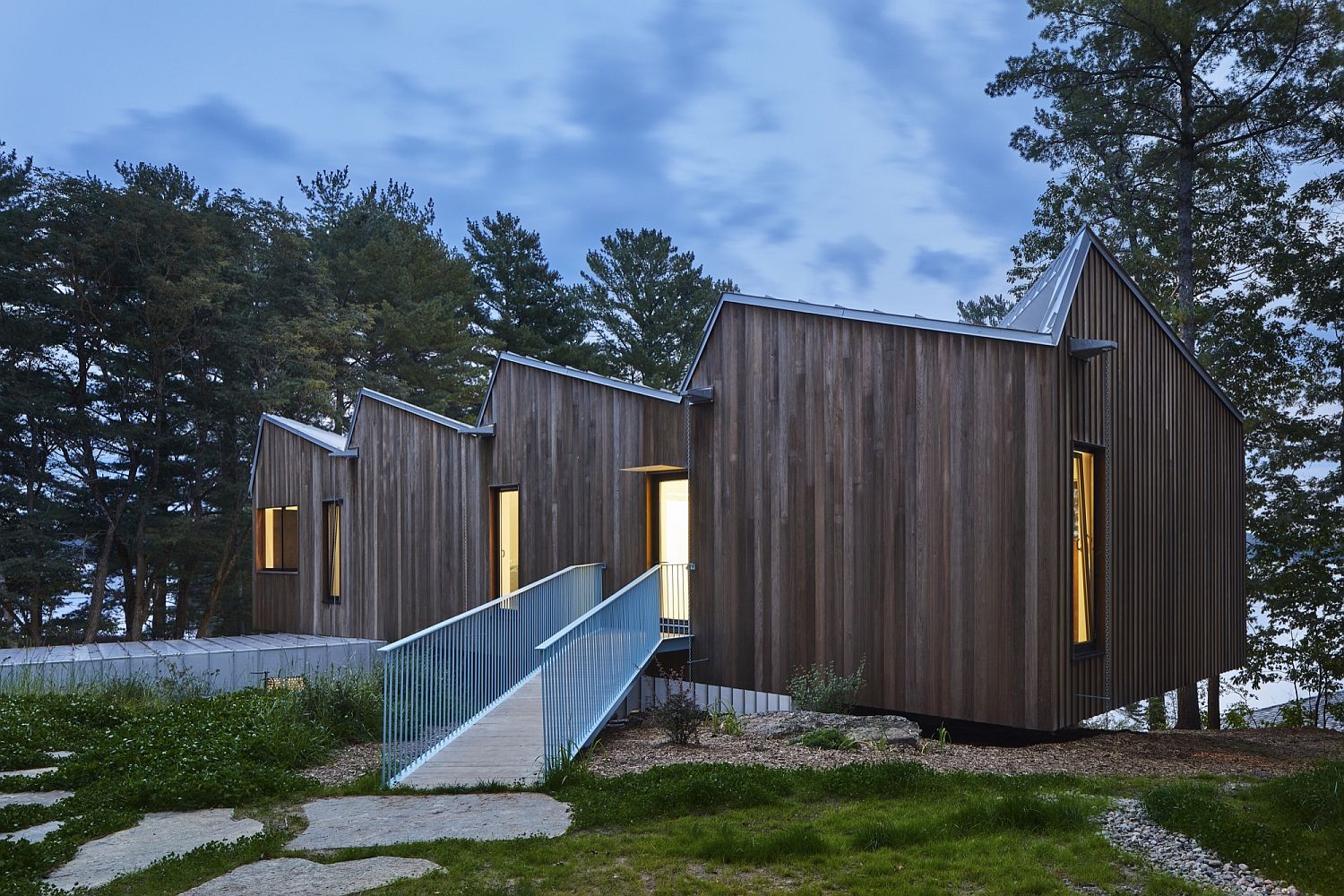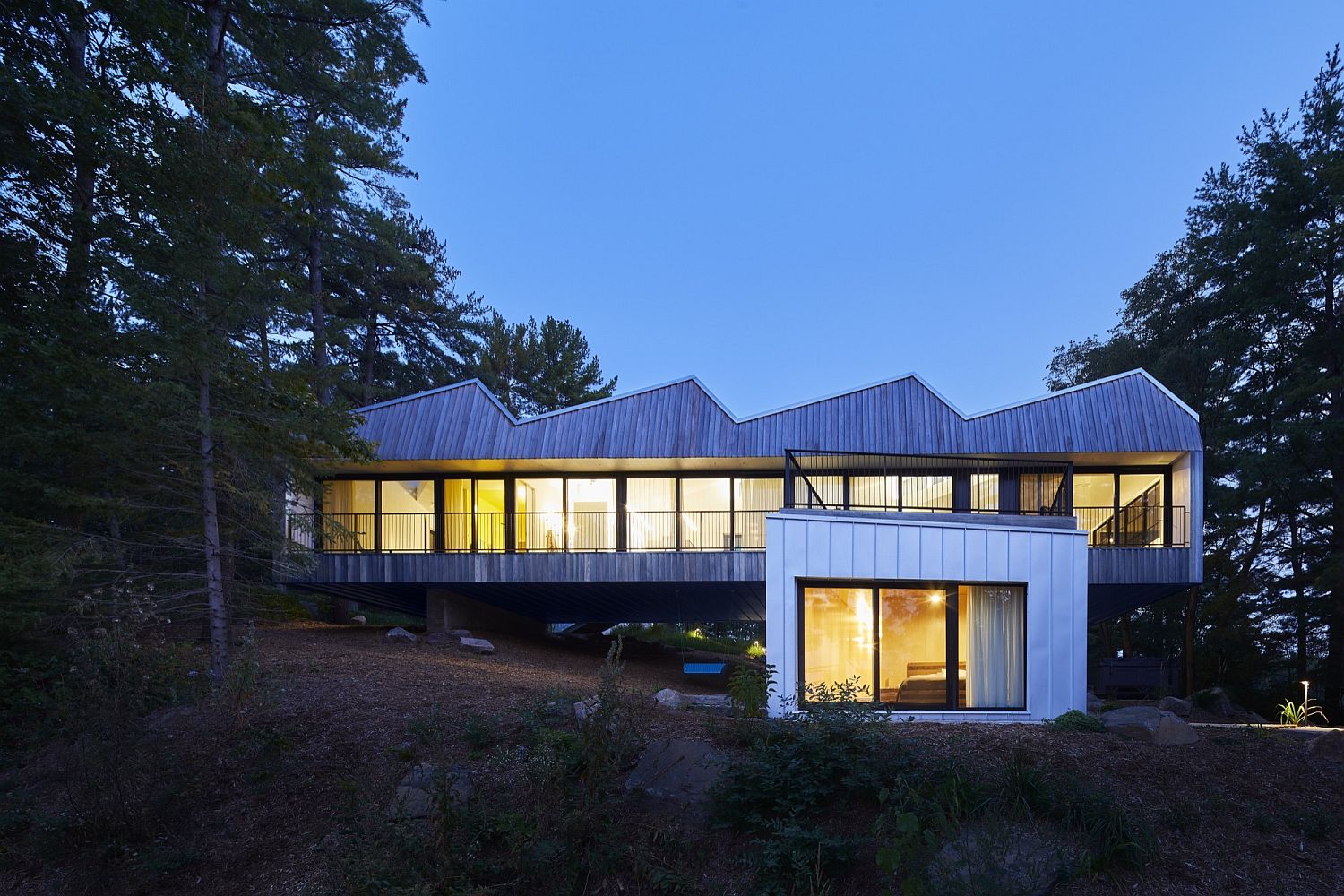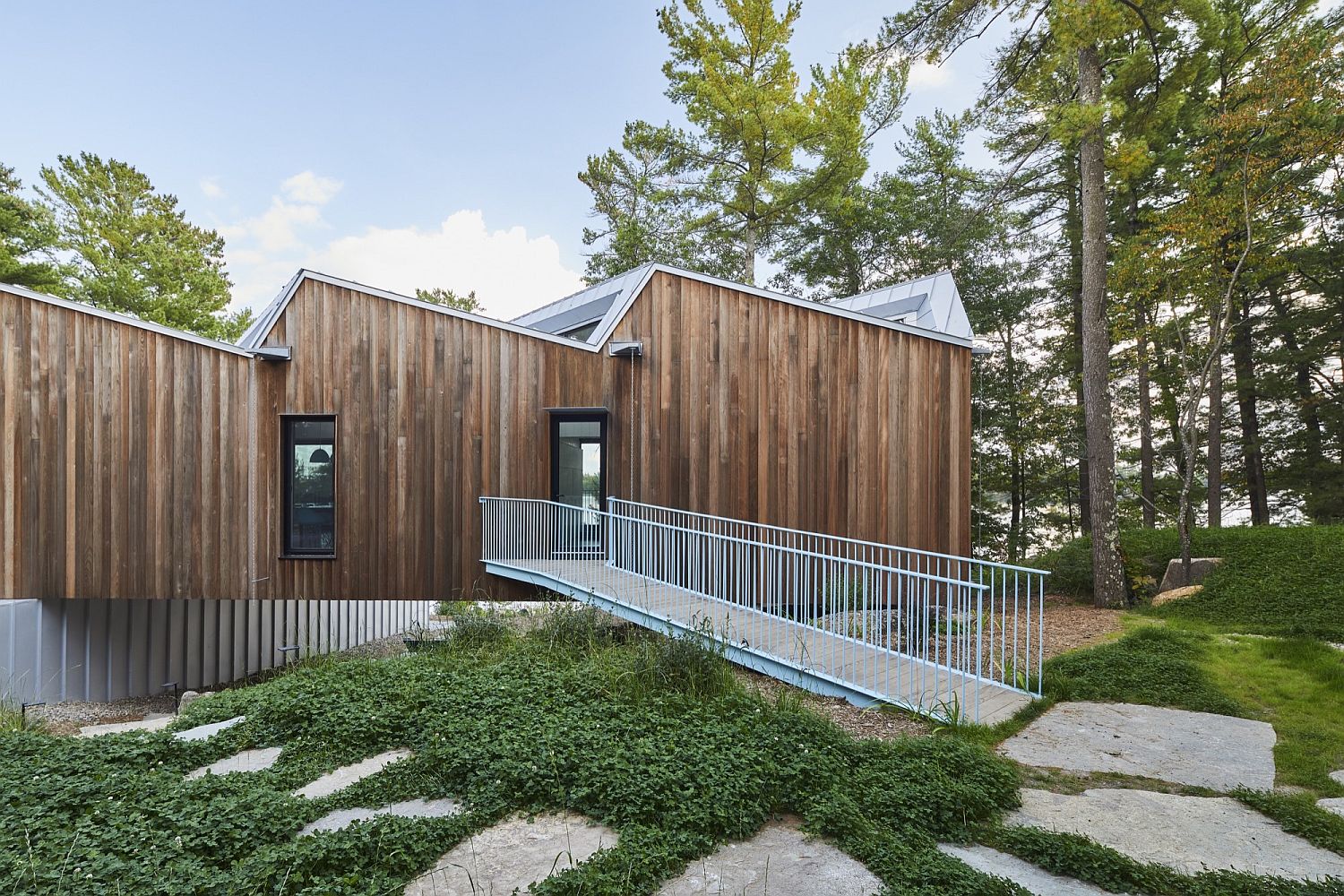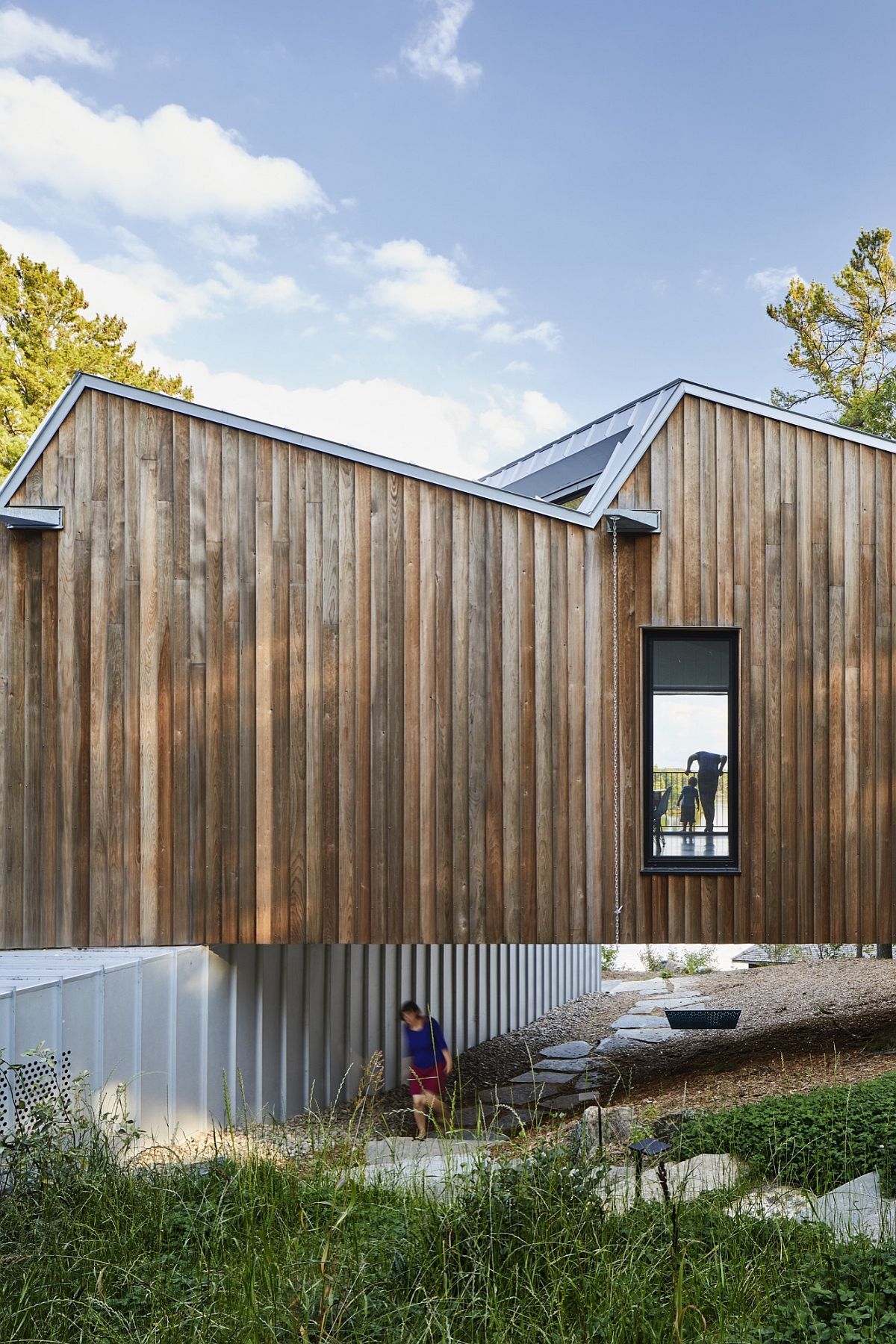 The factory-inspired skylights are rotated to admit north light without heat gain while orienting the solar panels due south so the house can generate all of its own power. The combination of vertical skylights and a fully glazed south-facing facade result in a generously daylit interior. A covered walkway shades the main wall of glass from summer sun while admitting lower winter sun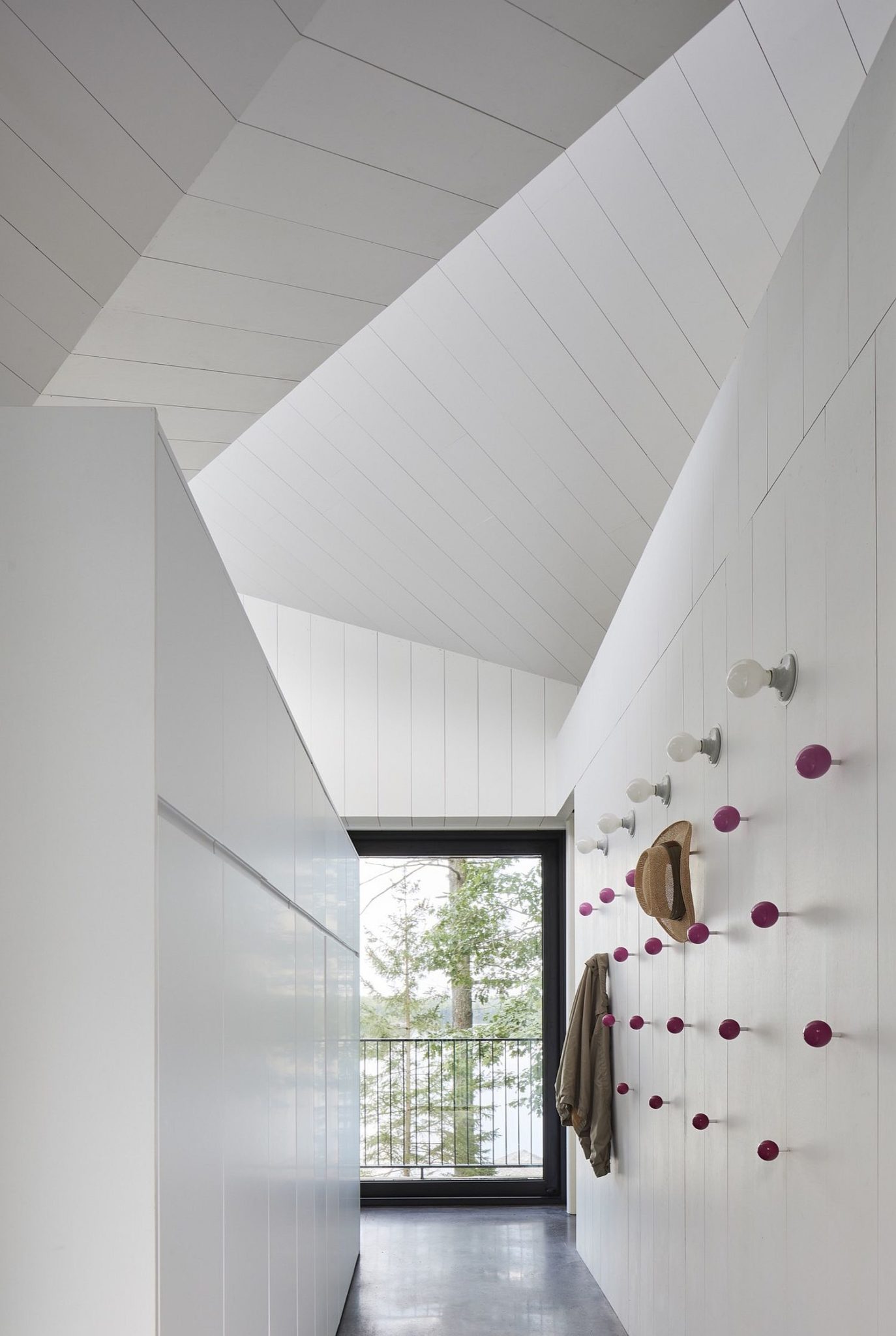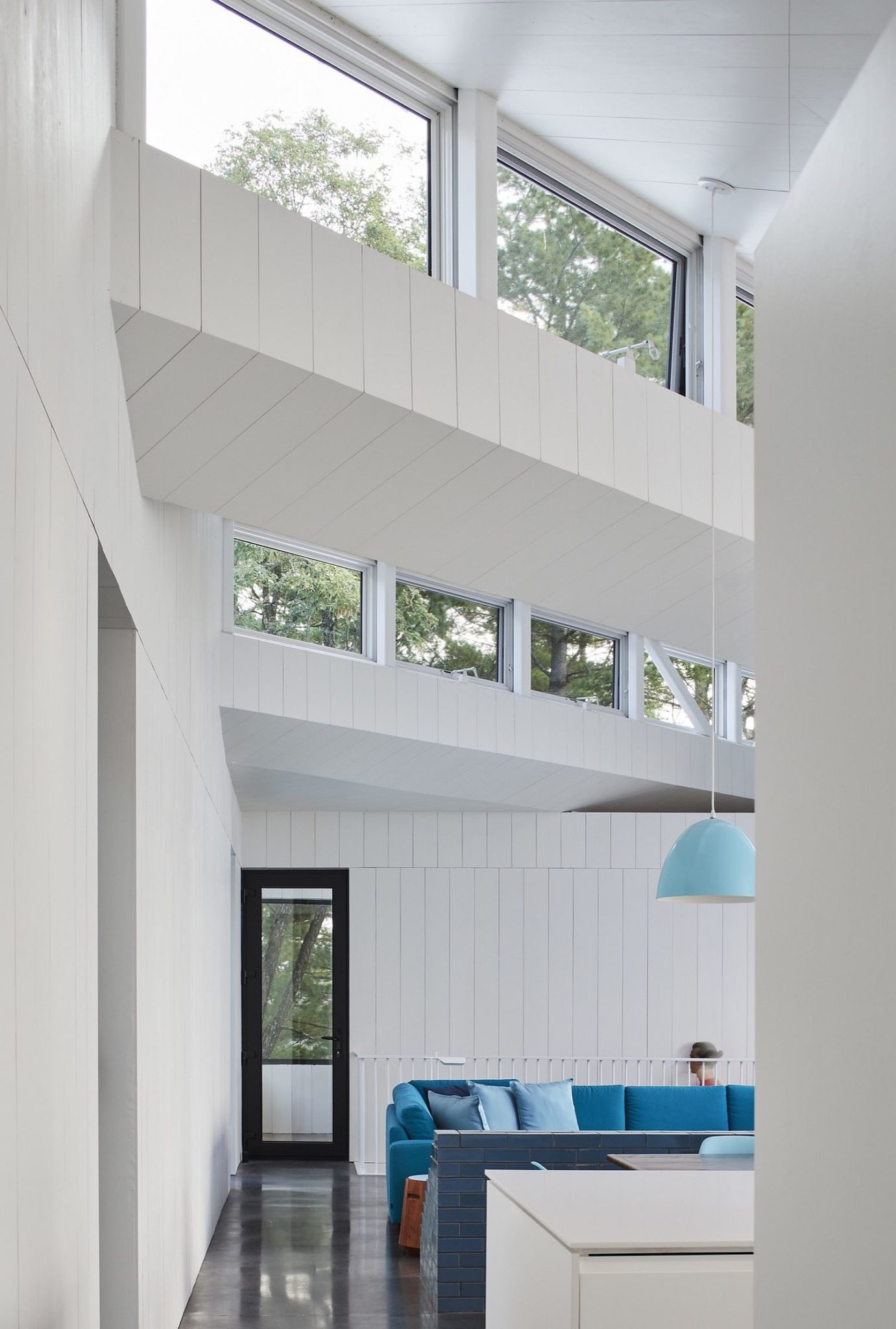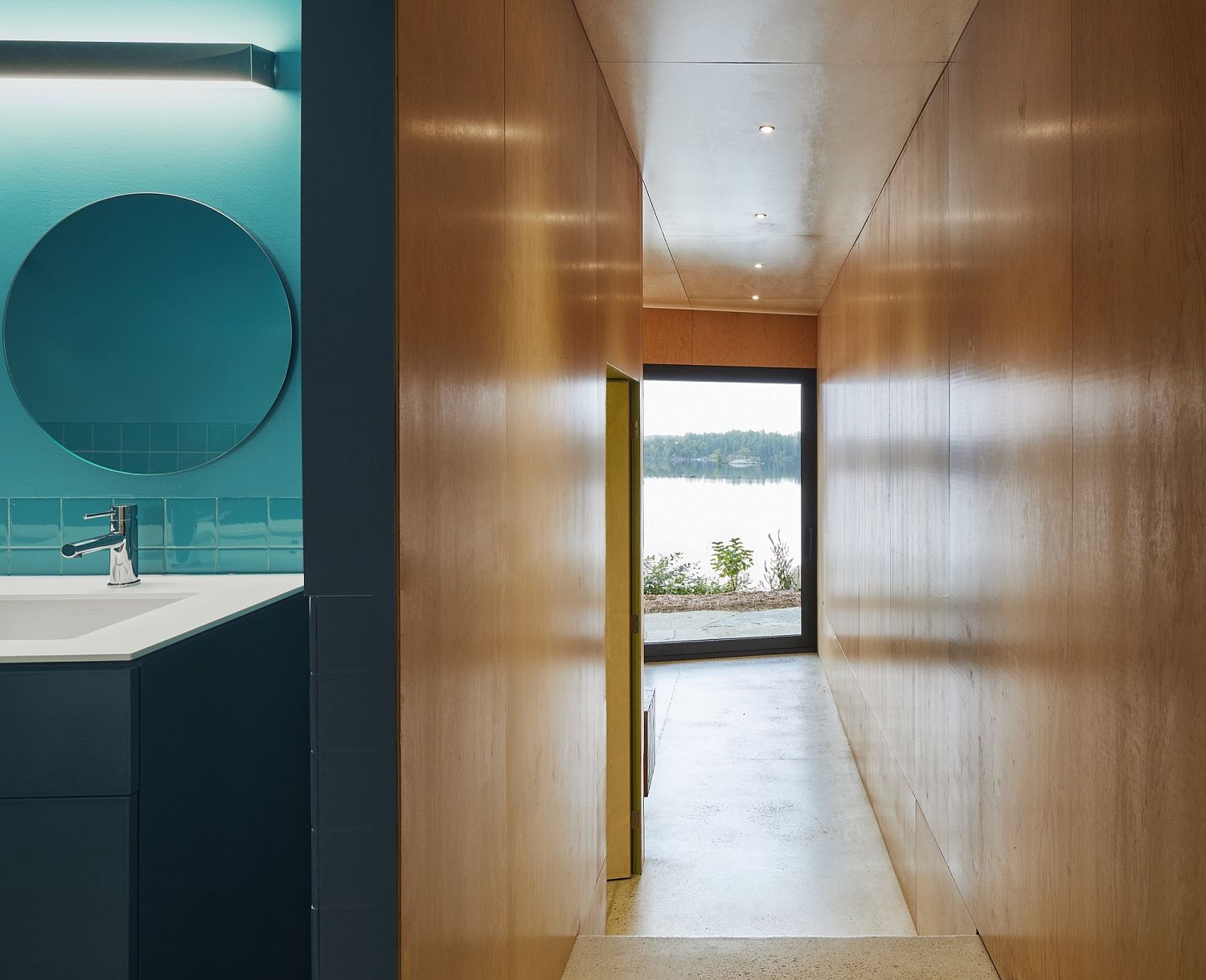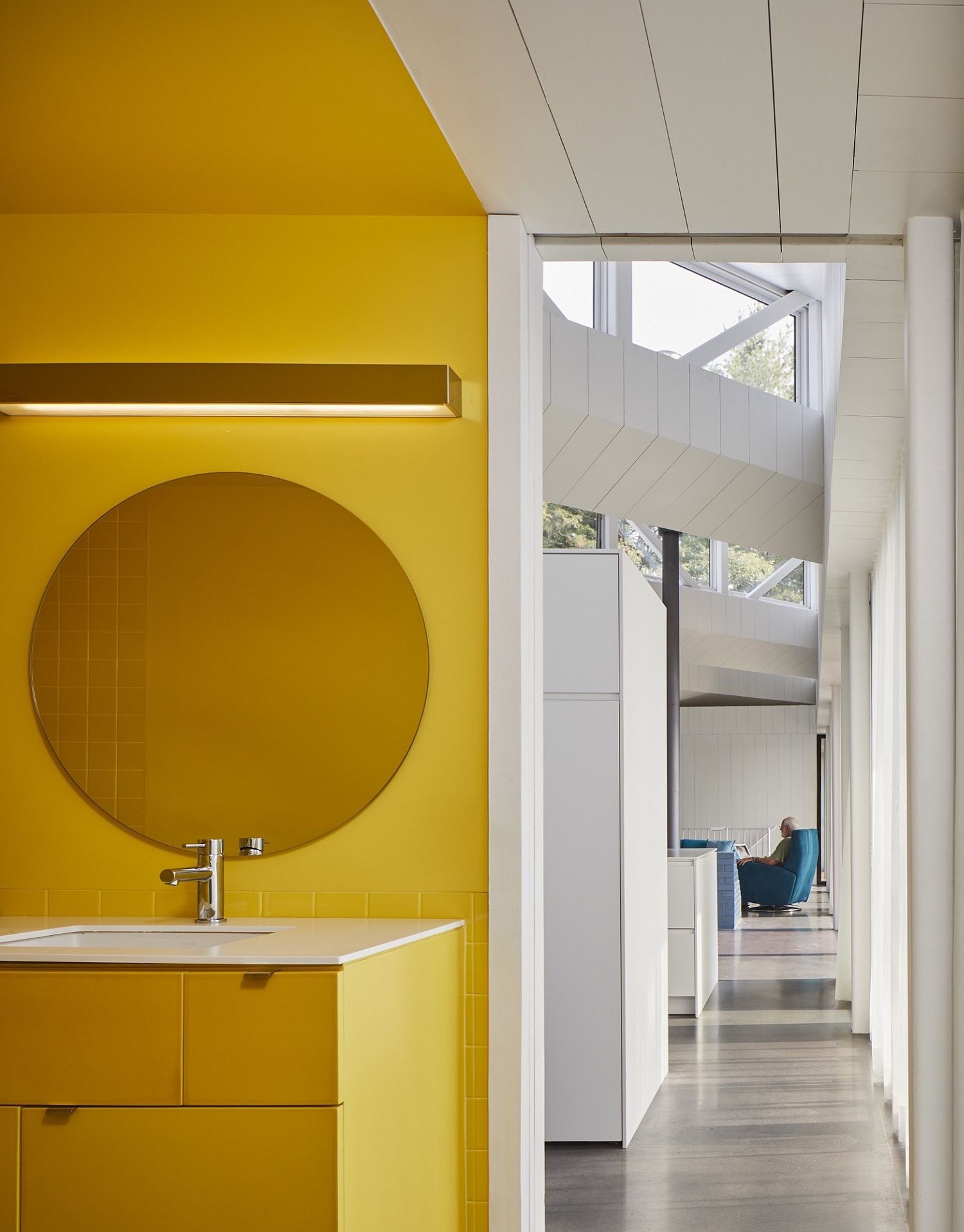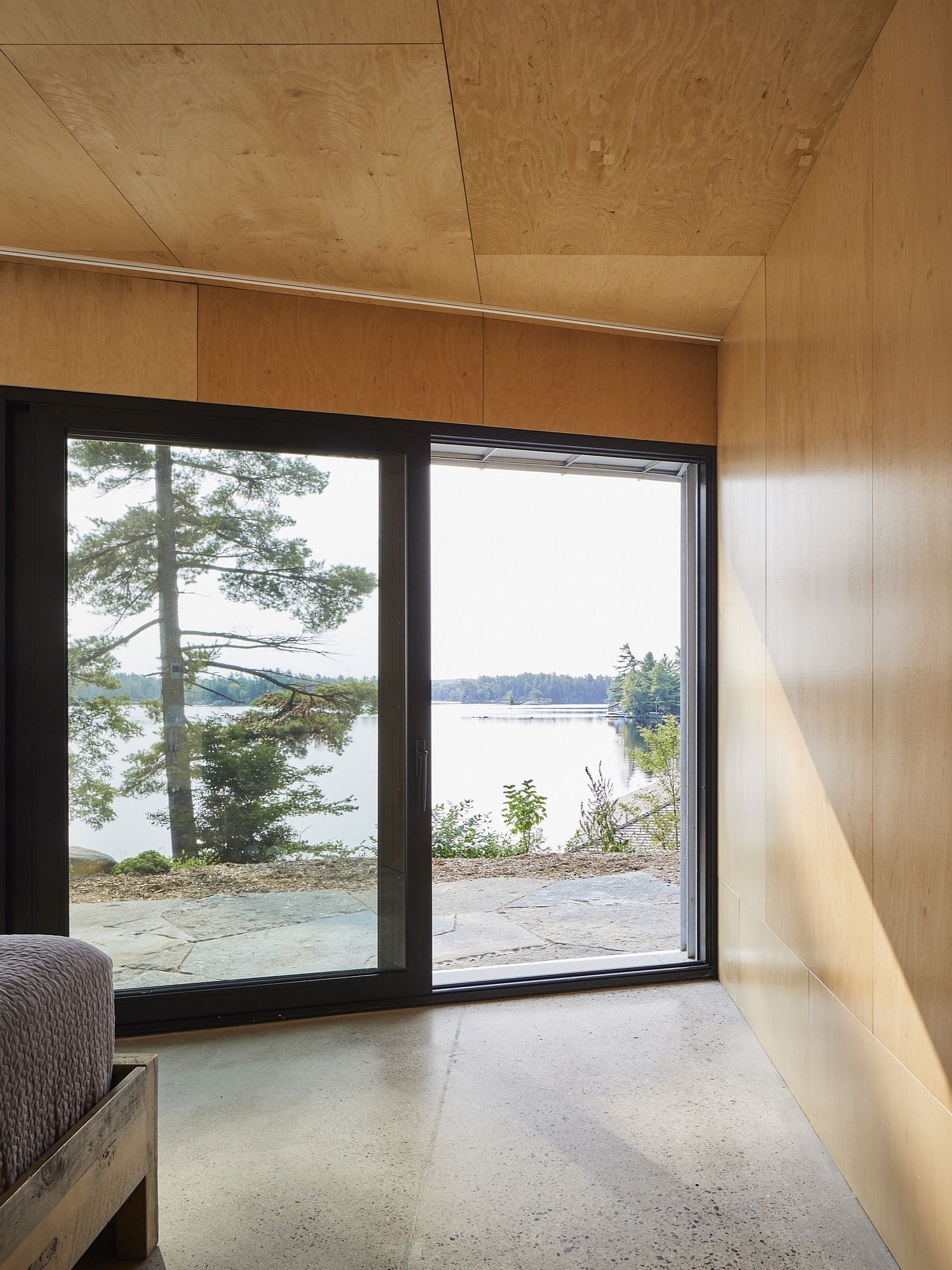 You're reading Lakeside Sky House with Reflective Metal Roof and a Cantilevered Volume, originally posted on Decoist. If you enjoyed this post, be sure to follow Decoist on Twitter, Facebook and Pinterest.