Finding design solutions to make most of a lot that is irregular in shape, the LA House in Londrina, Brazil, utilizes an innovative concrete box draped in wood to create a contemporary living environment for a young couple. Crafted by Studio Guilherme Torres, the modern home is located on the highest point of a condominium project and its innovative design makes most of the view on offer even while ensuring complete privacy. With wood and concrete shaping both the exterior and the interior of the home, the architects relied on simplicity of materials, smart ergonomics and modern minimalism to fashion a spacious and cheerful interior.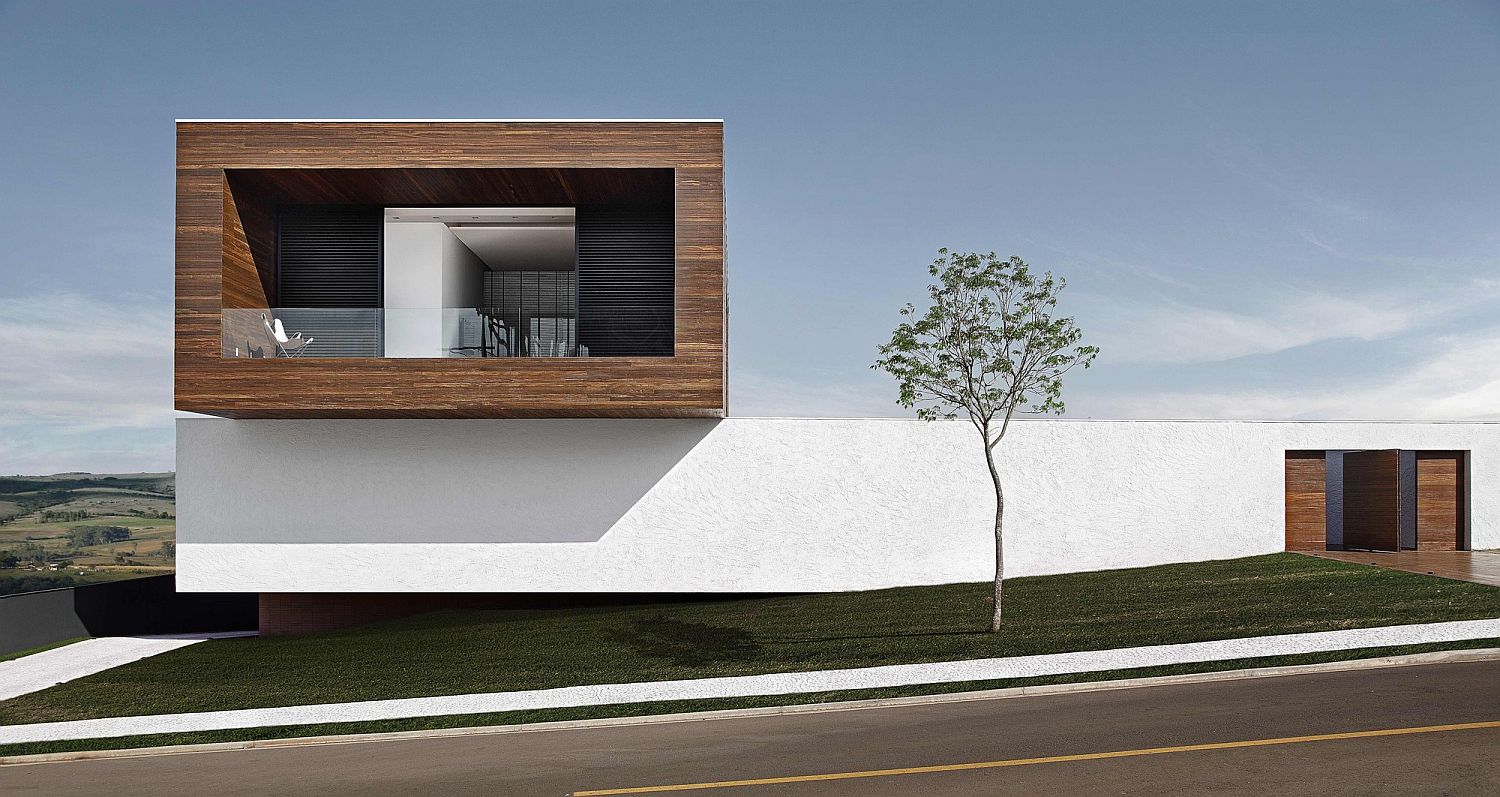 The street façade of the LA House was built to keep out prying eyes with the rear opening towards the garden and pool area. Large, swiveling glass doors usher in ample natural light and ventilation with the double-height, central living area become the fulcrum of all activity. Modular seating coupled with comfy contemporary décor defines this area with a kitchen in black and yellow next to it. The top level holds the master bedroom along with an additional hall, home office and other private spaces.
RELATED: Modern Semi- Minimalist Residence Wrapped In Natural Wood And Stone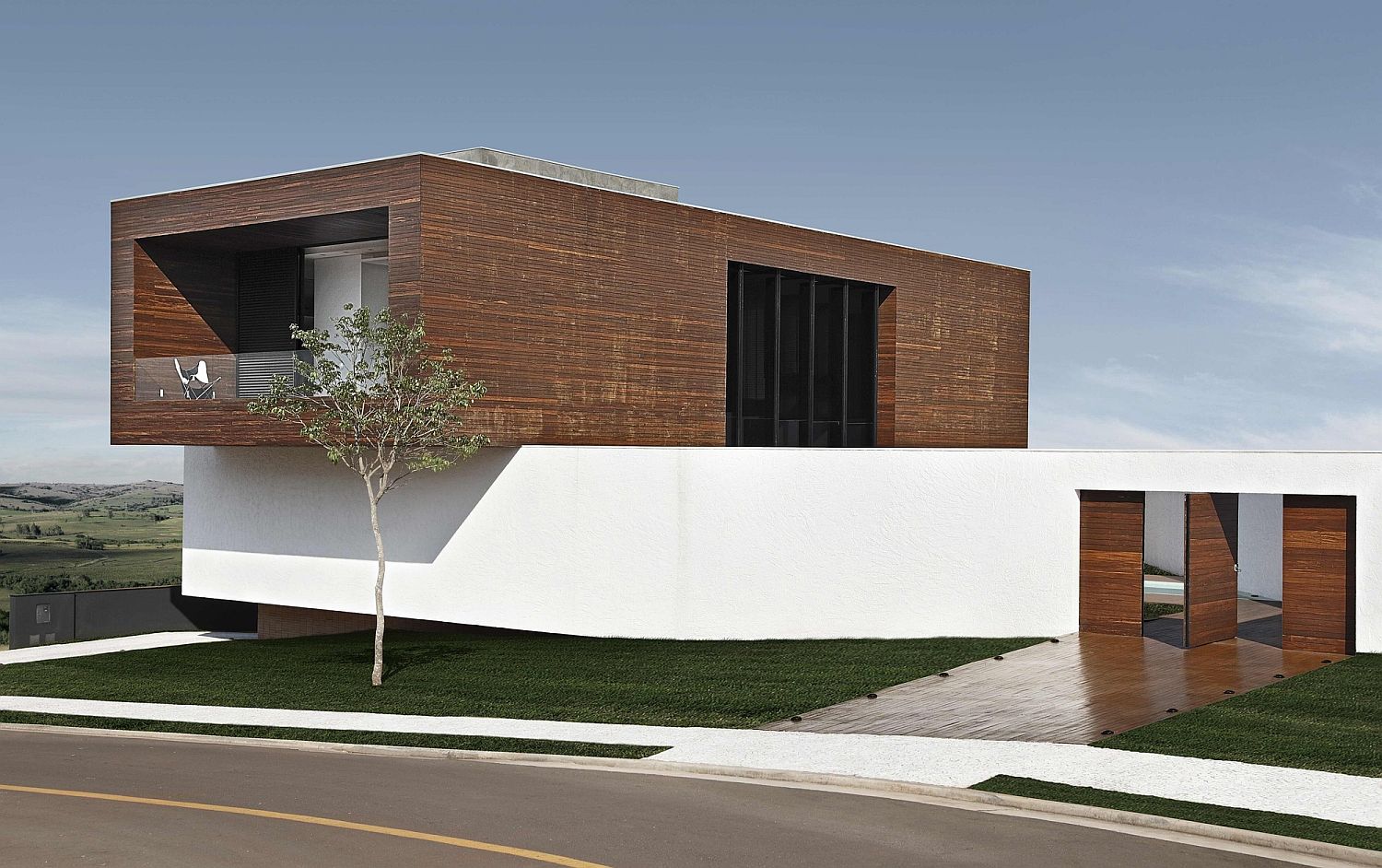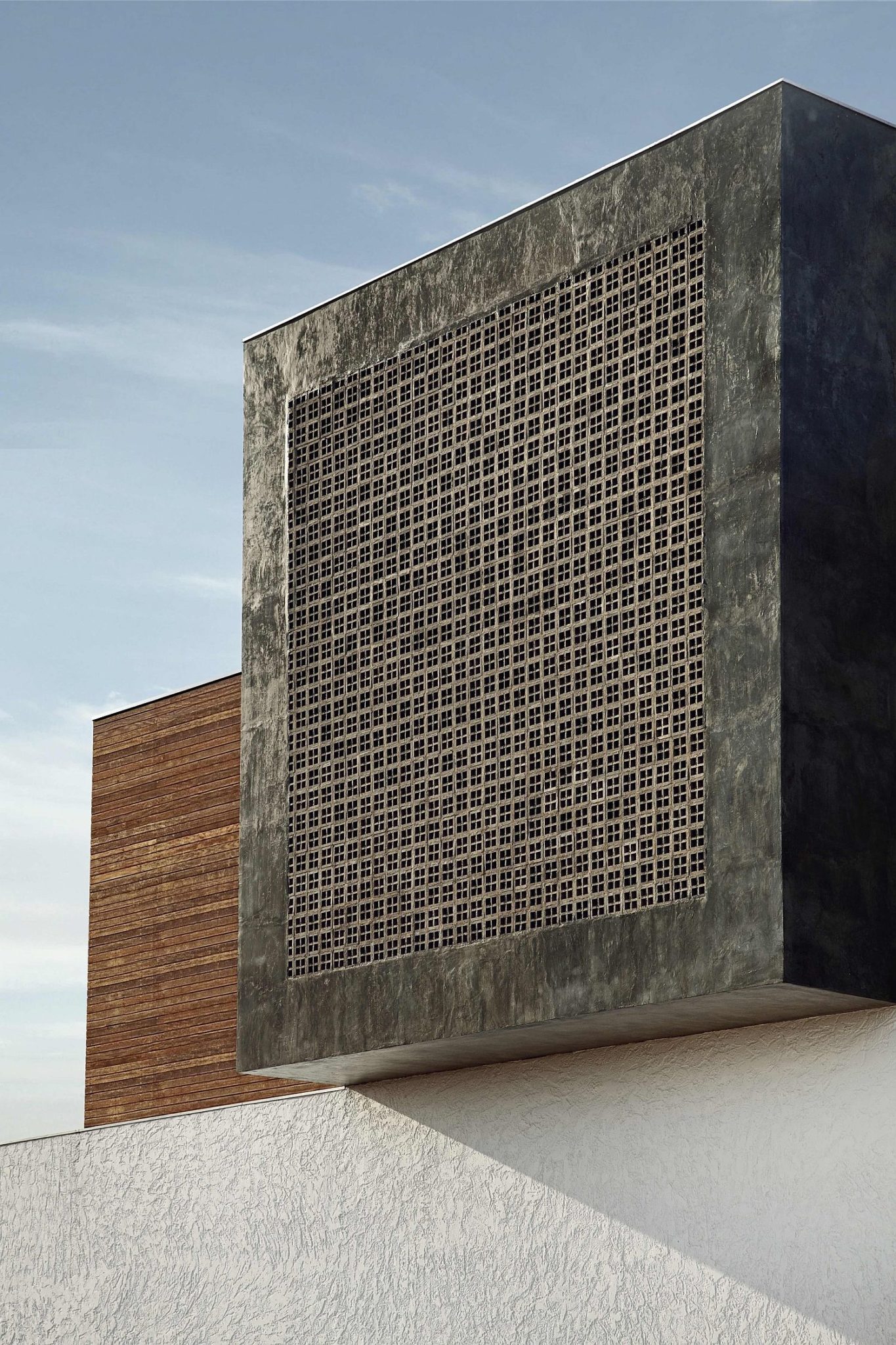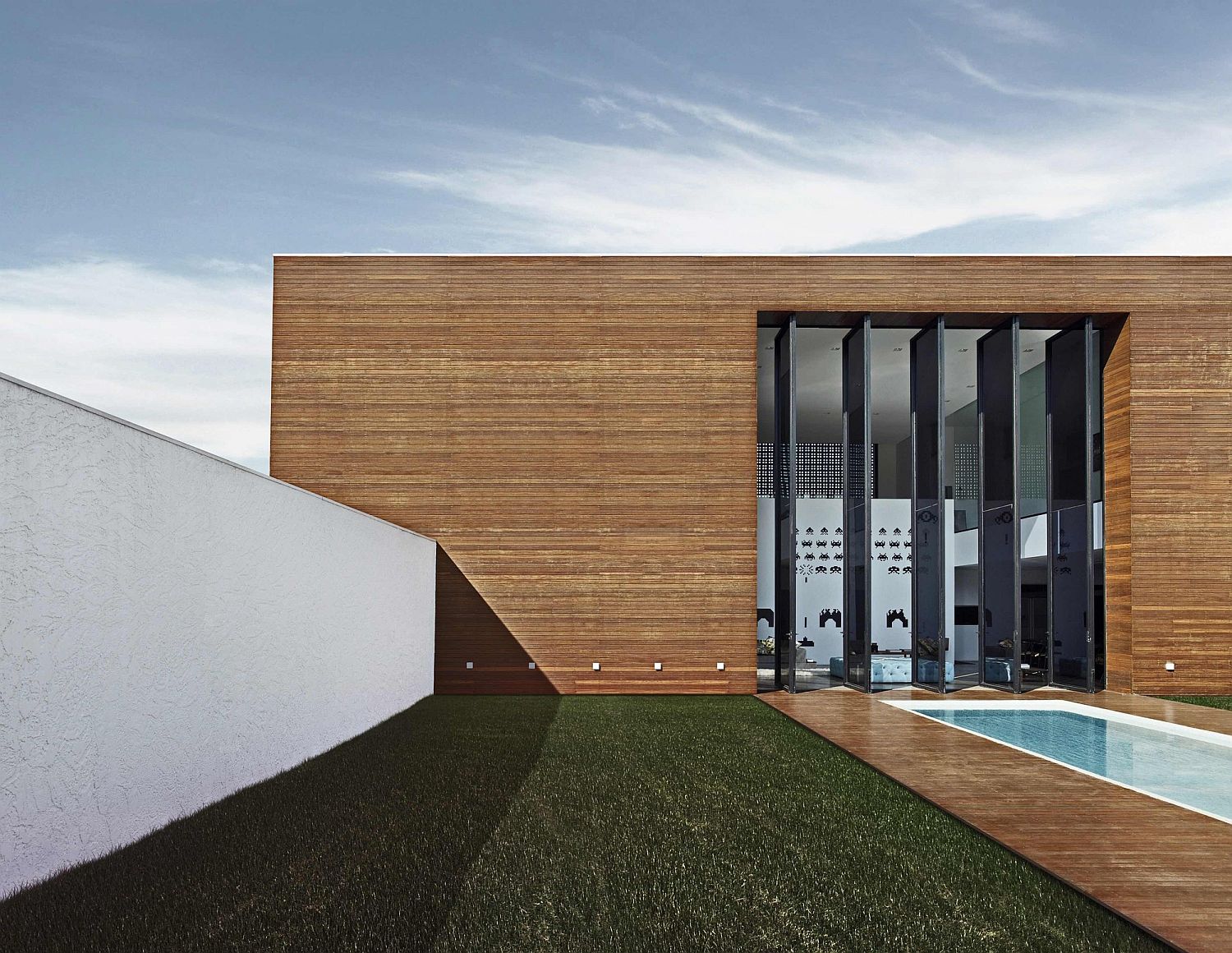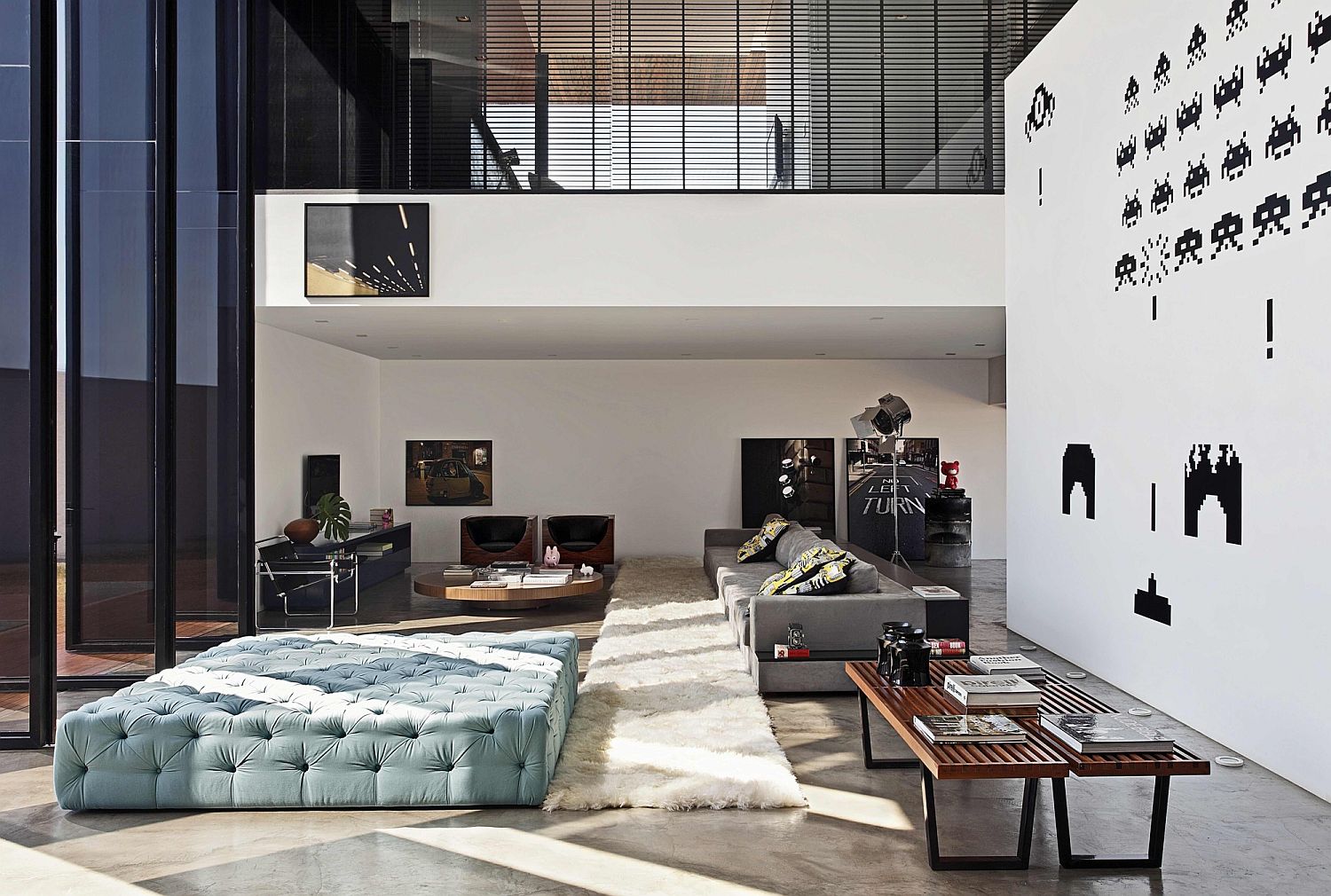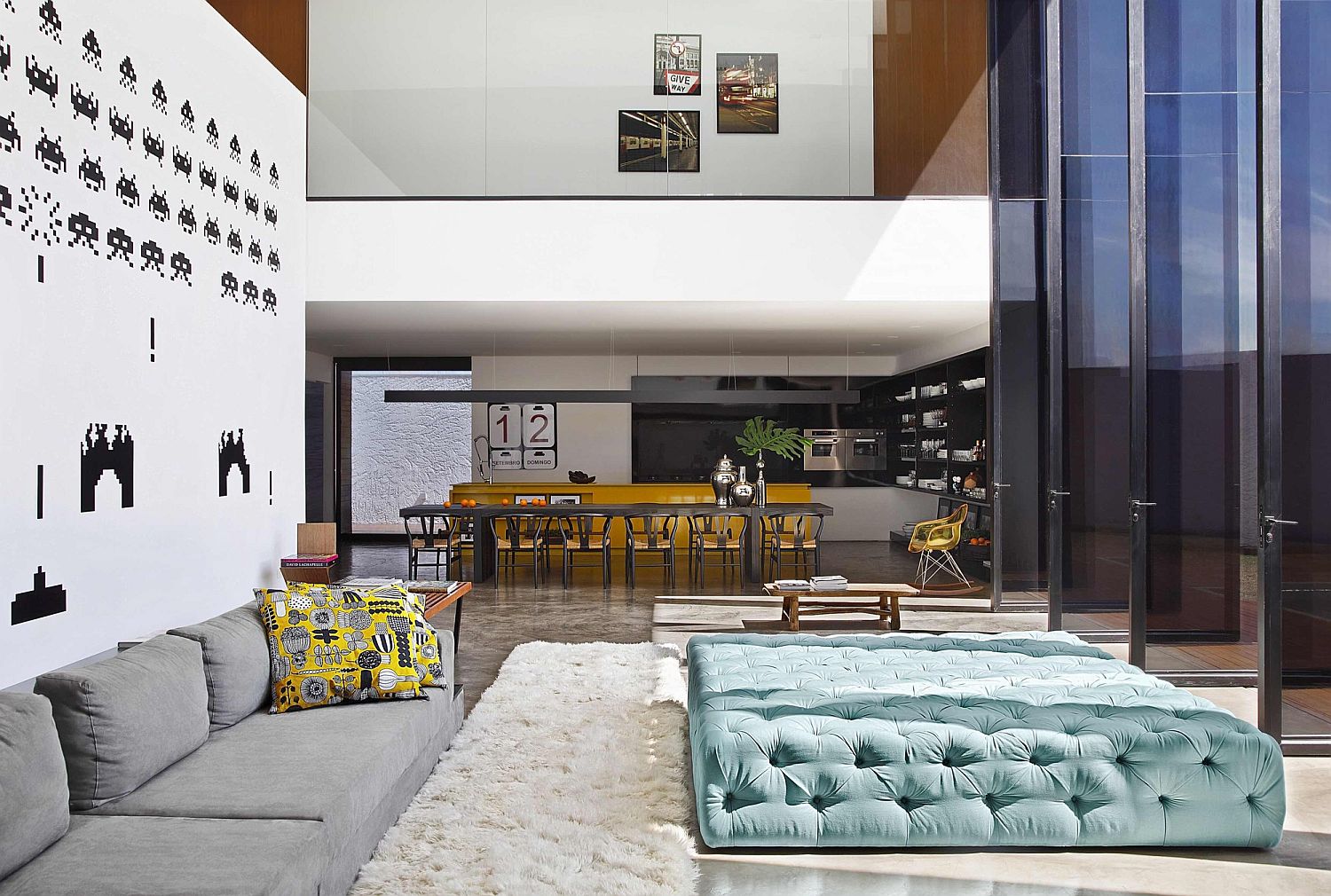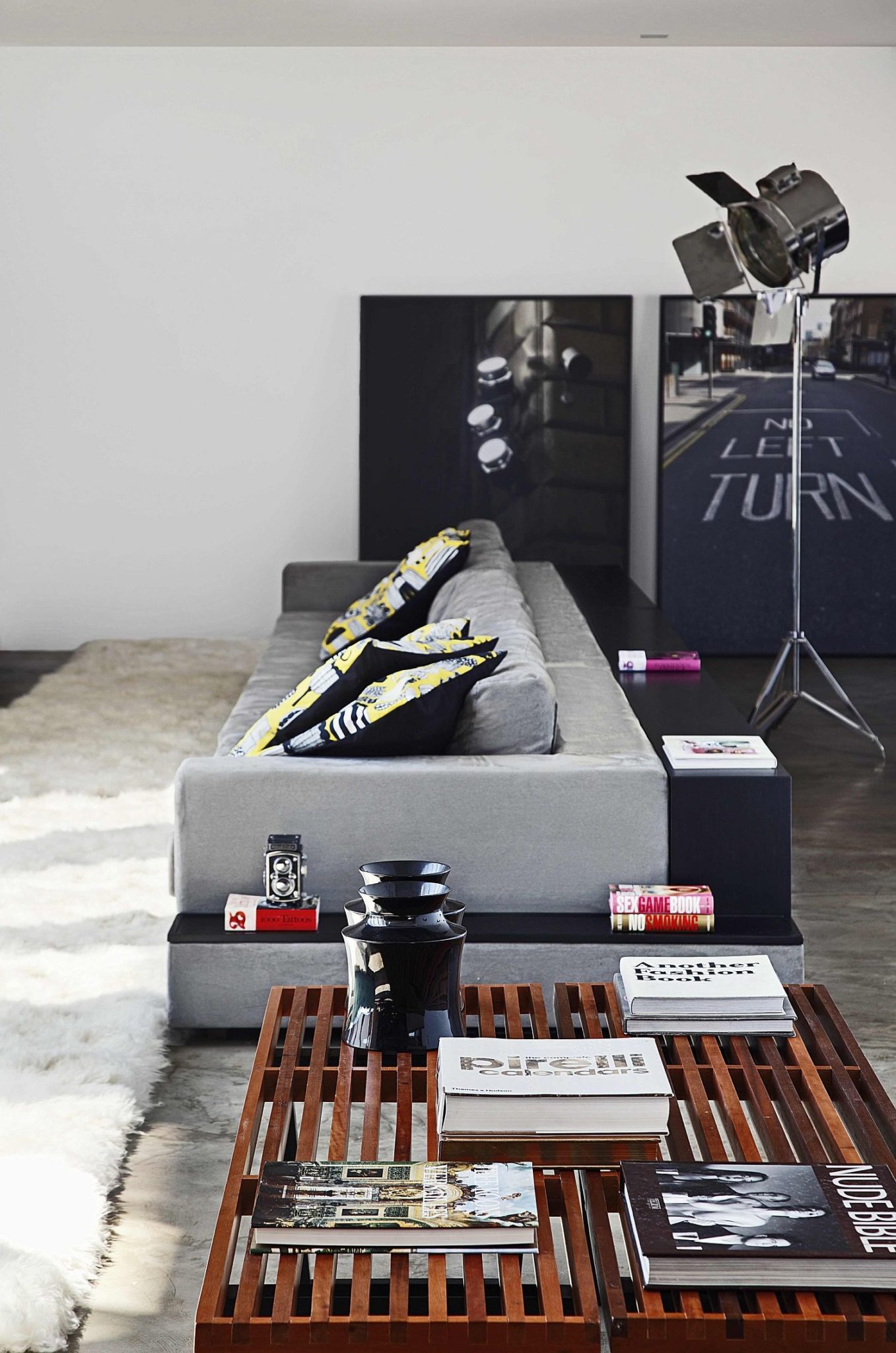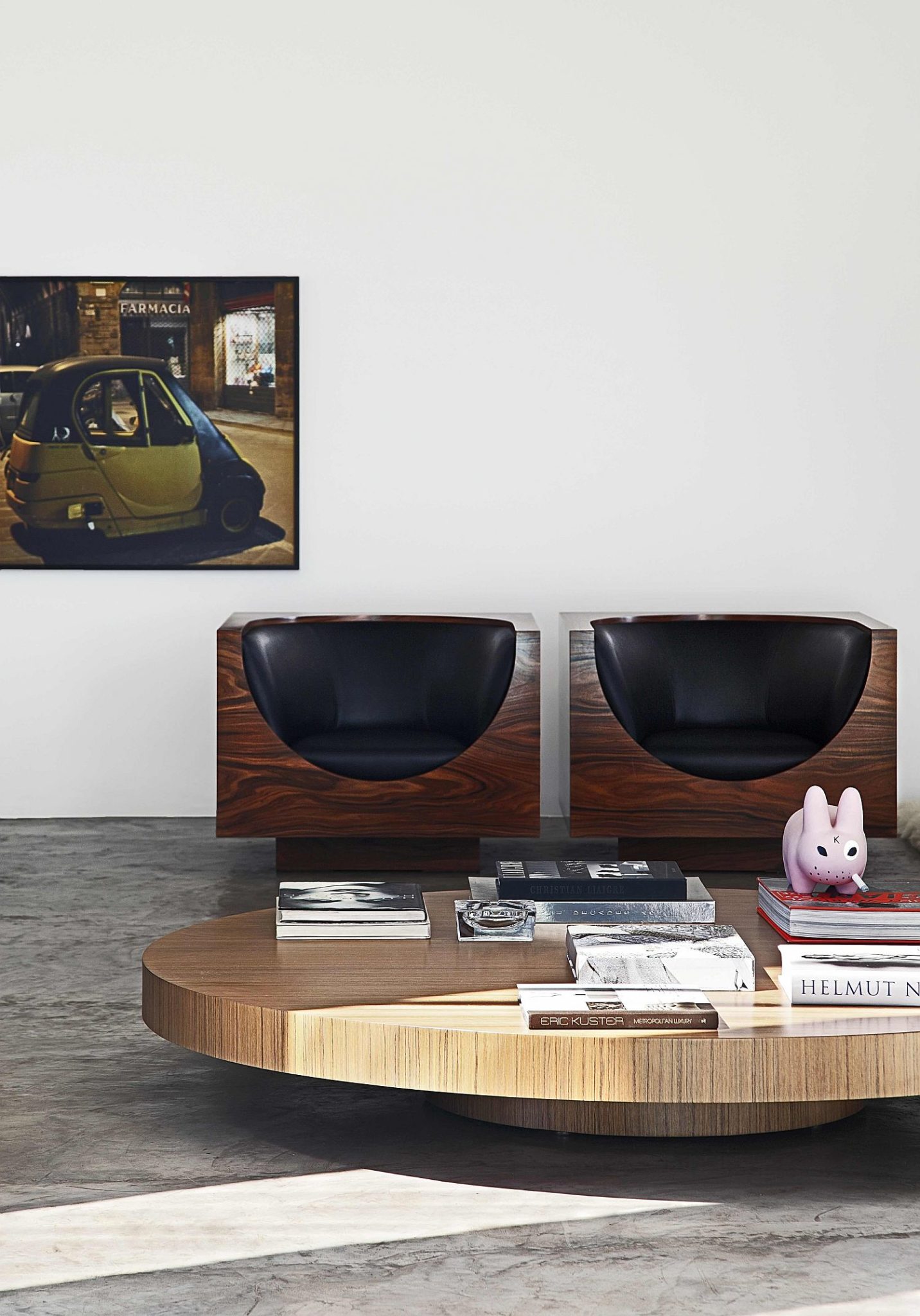 Color is used carefully inside this contemporary home with hollow concrete elements, large windows and sliding glass doors bringing the outdoors inside. Refined and relaxing, this Brazilian residence moves away from the mundane! [Photography: MCA Estúdio]
RELATED: Rustic Chic Quebec Residence in Steel, Wood and Concrete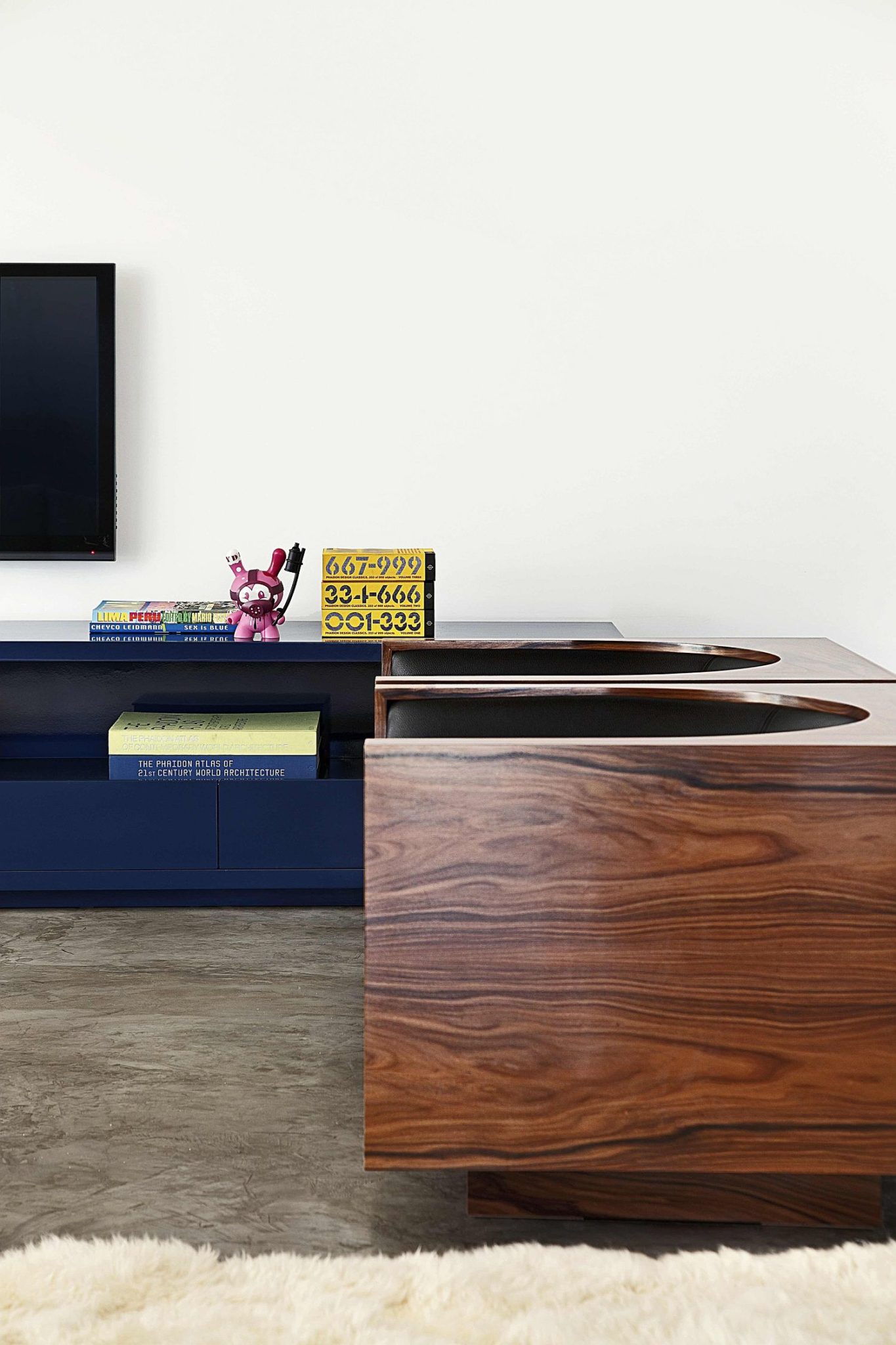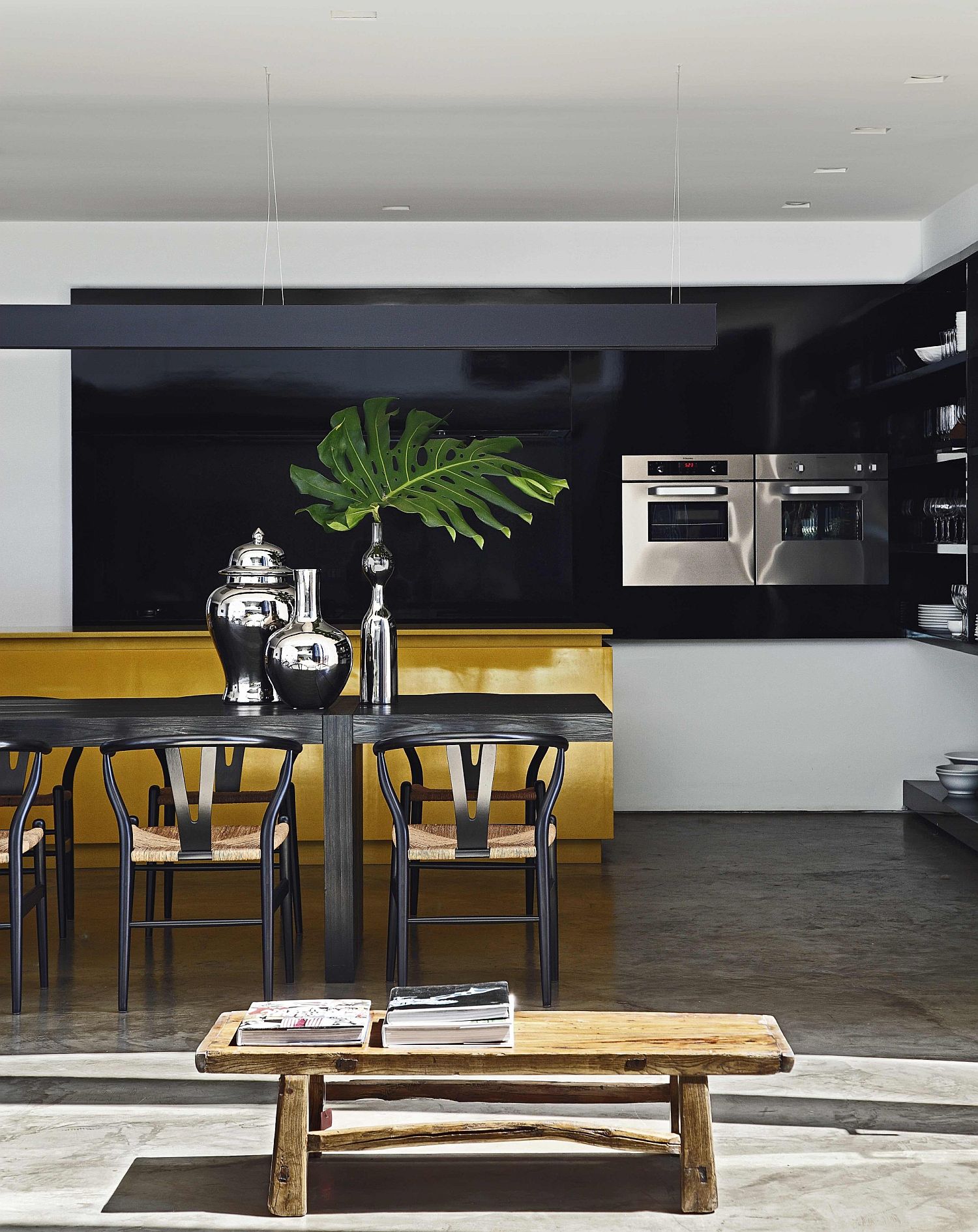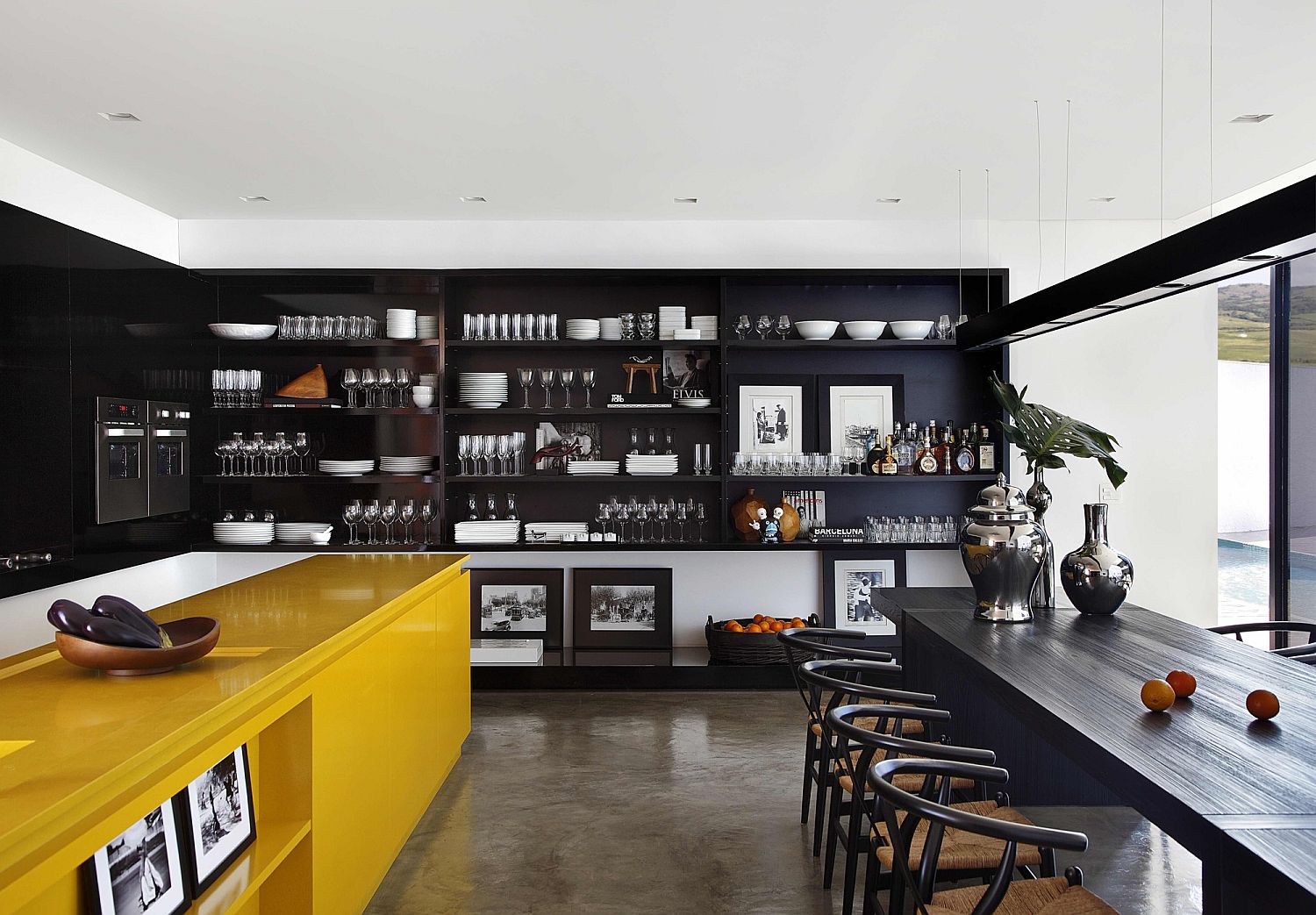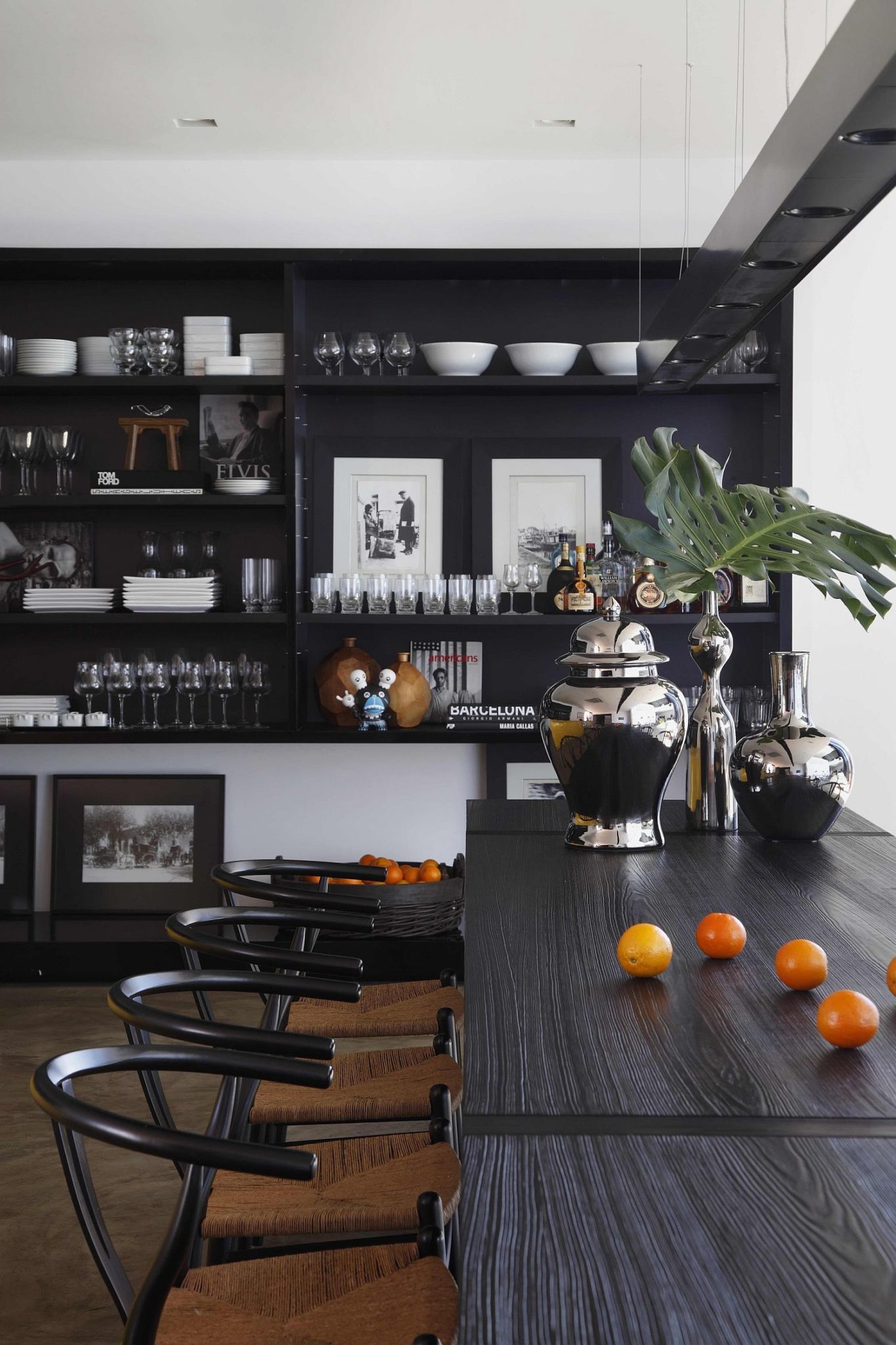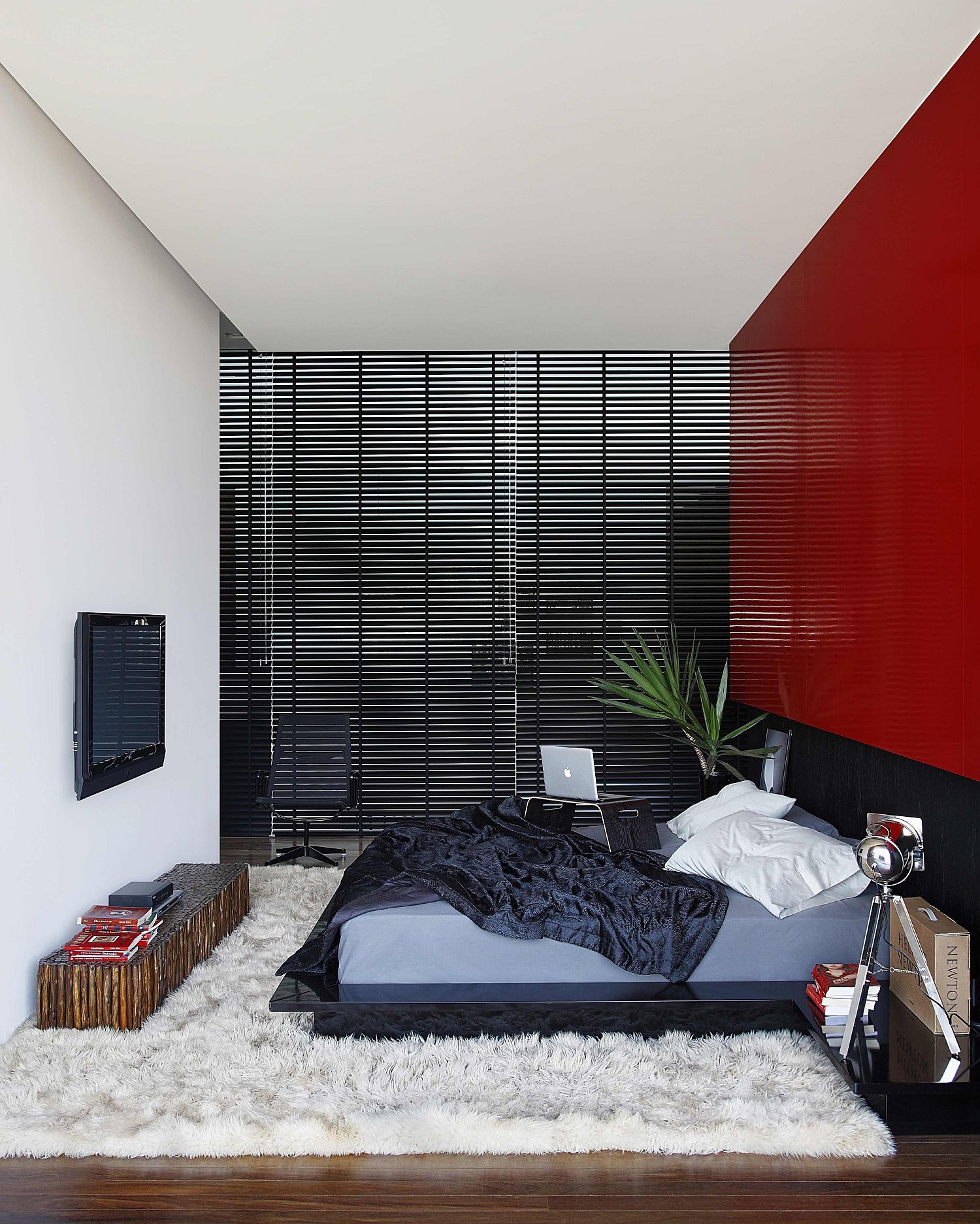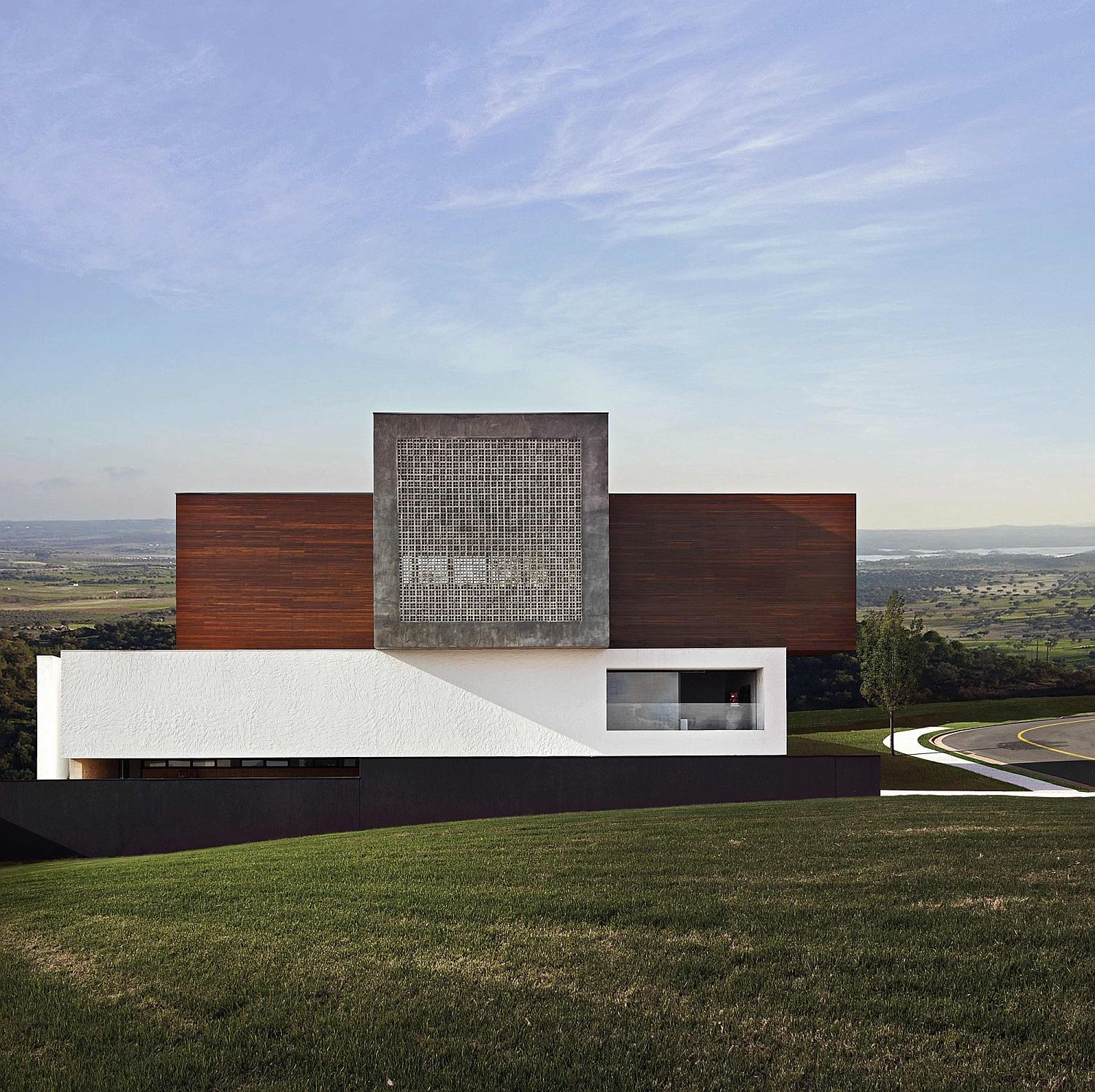 You're reading LA House: Cantilevered Brilliance Wrapped in Concrete and Wood, originally posted on Decoist. If you enjoyed this post, be sure to follow Decoist on Twitter, Facebook and Pinterest.