La 432 Tower situada en Park Avenue, New York, con una altura de 426 metros es uno de los edificios más altos de Estados Unidos. Las obras de construcción de este impresionante edificio tuvieron lugar entre 2.012 y el 2015 y cuenta con 147 apartamentos exclusivos, uno de los cuales acaba de ser adquirido por Jennifer López y su pareja Alex Rodríguez.
Aquí podéis ver los datos de la transacción:
Vendedores: Cim Group – Shaul Kuba and Macklowe Properties – Harry Macklowe
Compradores: Jennifer Lopez and Alex Rodriguez
Precio: 15.300.000 $
Tipo: Apartamento
Tamaño: 4000 sf, que equivalen a 370 m2 aproximadamente
@realestatewally #Repost @tradedny with @get_repost

IMAGE Alex Rodriguez (@Arod), Jennifer Lopez,(@Jlo) Shaul Kuba and Harry Macklowe (@MackloweProperties)
DATE 03282018
ADDRESS 432 Park Avenue
CITY New York
MARKET Manhattan
ASSET TYPE Apartment
PRICE 15,300,000
SF 4,000 sf
PPSF $3,825
SELLER CIM Group – Shaul Kuba and Macklowe Properties – Harry Macklowe
BUYER Jennifer Lopez and Alex Rodriguez
BROKER @DouglasEllimans Shari Scharfer-Rollins, Richard Steinberg (@Rsteinberg4), Sabrina Saltiel and Roger Erickson (for seller) and @modlin_groups Adam Modlin (for buyer)
#arod
#newyorkyankees
#yankees
#jlo
#432parkavenue #realestate #realestateagent #realestatelife #realestateinvestor #newyork #newyorkcity #nyc #jlo #arod #powercouple #RealEstateWally #creditscore #creditispower #creditrepair #creditcard #
La construcción del edificio no está exenta de controversia entre los vecinos de New York porque algunos lo consideran de dudosa estética por ser "una construcción de cubos sobre cubos".

Polémicas aparte, el lujoso apartamento tiene como una de sus grandes ventajas sus increíbles vistas, potenciadas con ventanas panorámicas de suelo a techo.
También hay que considerar los asombrosos servicios extras que ofrecen la mancomunidad (ríete tu, de tu sala de comunidad si eres tan afortonado de tener una). Entre otros, una impresionante sala de reuniones, piscina, gimnasio, sala wellness y, mi favorito una suite para que puntualmente se pueda quedar a dormir en caso necesario alguien del servicio o la babysistter. No vaya a ser que no tengas una cama extra en tus 370 m2.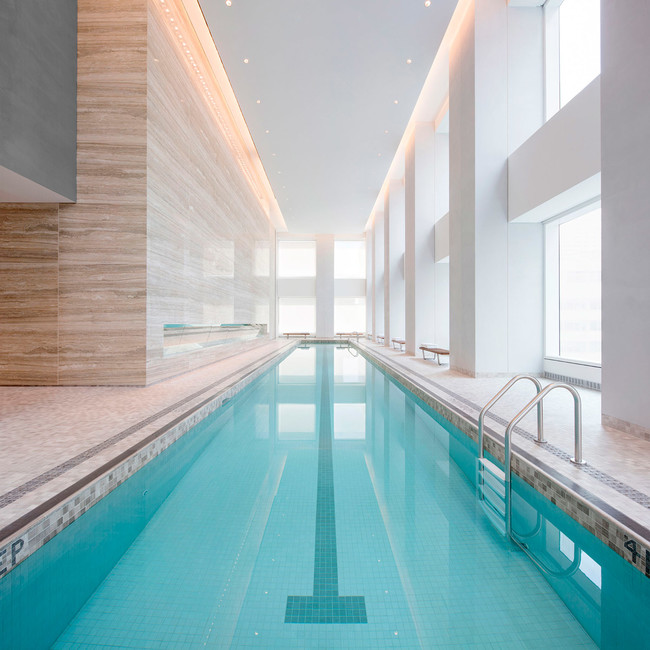 A continuación más imágenes del edificio. Lo cierto es que aunque todo es muy impresionante, (especialmente las vistas desde la bañera), no es apto para los que sufren de vértigo. Por ponerle alguna pega…
Imágenes Vía 432 Tower Park Avenue
Más en Decoesfera | Jennifer Aniston enseña su nueva casa y confiesa que le ha encantado ser decoradora amateur
Diane Keaton diseña su casa inspirándose en Pinterest y edita un libro explicando el proceso
También te recomendamos

La importancia de la refrigeración en un portátil


La espectacular nueva casa de Heidi Klum en Nueva York


Puertas abiertas: Una casa espectacular en la montaña con vistas al mediterráneo

–
La noticia

Jennifer Lopez compra un apartamento por 15 millones de dólares en el exclusivo edificio 432 Park Avenue en New York

fue publicada originalmente en

Decoesfera

por
Patricia Gubieda

.