Hello everyone, hope you are doing good! We are enduring a heat wave here in Europe and so today, I spent time outdoors with my son at the playground trying to stay cool with plenty of water and some popsicles. Anyway, hope you are having a good week so far, and it's not boiling where you live.
Let's tour a lovely workspace today, ok? Because workspace is always an important topic since our job does a lot to either fuel or drain us, and so much has to do with the actual work environment. When you love your office space, you tend to do much better work. I personally am more proactive and productive because I'm very environmentally sensitive. Things need to be nice (at least according to my standards) or else I have a hard time functioning at 100%. But I don't think I'm alone in this, a lot of friends feel the same way and if everyone really were to sit down and think about it, I am willing to bet a majority of people prefer to work in a space that they feel is functional AND beautiful. What do you think?
Muuto is a Scandinavian design brand that I have loyally supported for many years, long before I even owned a single piece of furniture from this iconic design house. Today, you will find their stackable shelving system, a floor lamp, sofa and a rug in my home, all of which have brought me and my family a lot of joy and comfort.
Because I'm a Muuto customer, I'm always excited to see them at fairs because love their stand design and enjoy looking at how things have been arranged and which colors are being presented. I find Muuto a true expert when it comes to color (and shape) – I am often in awe of their fresh color combinations.
In addition to seeing them at fairs, I've visited their headquarters in Copenhagen a few times too. Their European PR manager, Katrin Fieseler, actually became a friend since we met through Muuto and then learned later that she is actually from Hannover (where I live). In fact, whenever she's in Hannover (or I am in Copenhagen) we meet up and talk about the things we love.
Recently, their headquarters in central Copenhagen just underwent a total reno. They occupy 1400 m2 on three floors in an old building in the middle of the city that boasts a large roof top terrace overlooking all of the action downtown. It's a real favorite spot for employees (and Muuto clients) on sunny days and during warm summer nights. Muuto CEO, Anders Cleemann, wanted the new works space to be functional but also it needed to communicate the values and ideas of the Muuto universe, too.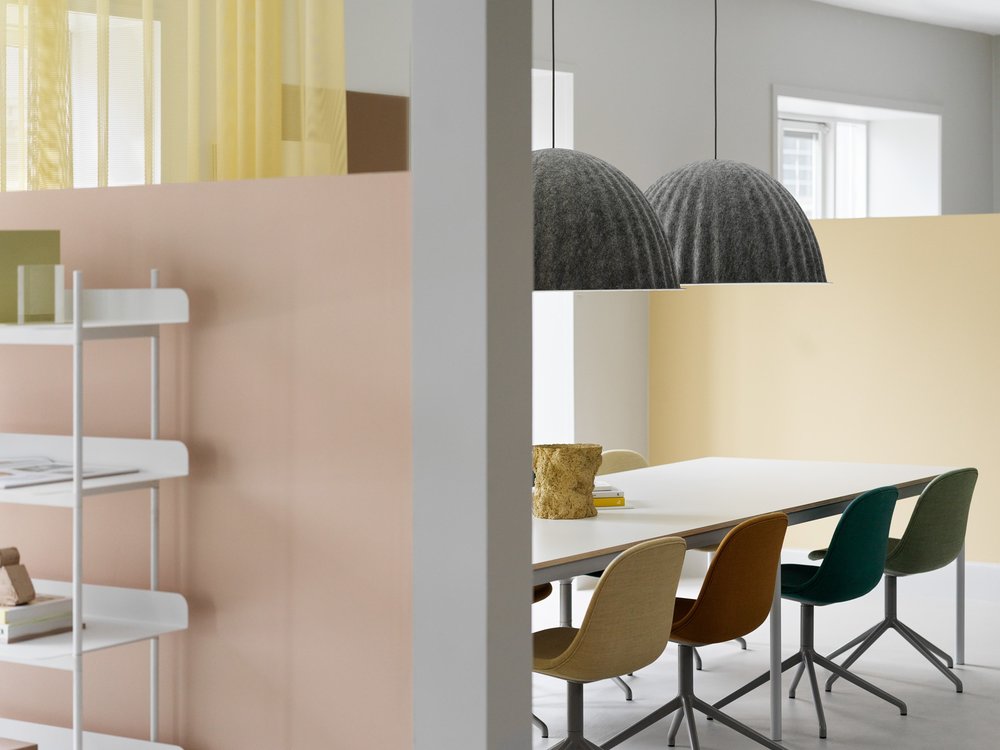 Muuto's Marketing Director, Line Brockmann Juhl, was in on the renovation and she explored how employees work, as well as what visitors do when they are there. She thought it was critical to provide everyone with a space that allowed for a bevy of activities to occur in a single day. She wanted to create a fresh perspective on the modern workplace all under the values and philosophy of the brand.
Muuto decided to call upon the architecture and spatial design agency BRiQ to create "activity-based zones". It's been scientifically proven that our senses activate our intelligence, therefore spaces with specific purposes allow people to work more intelligently together. The activity-based zones became quiet rooms, showroom areas, informal meeting spaces, a canteen, conference areas, workstations, etc. and they incorporate their own furnishings and accessories to serve both a functional and aesthetic purpose through color, tactility, materials, shapes, and more.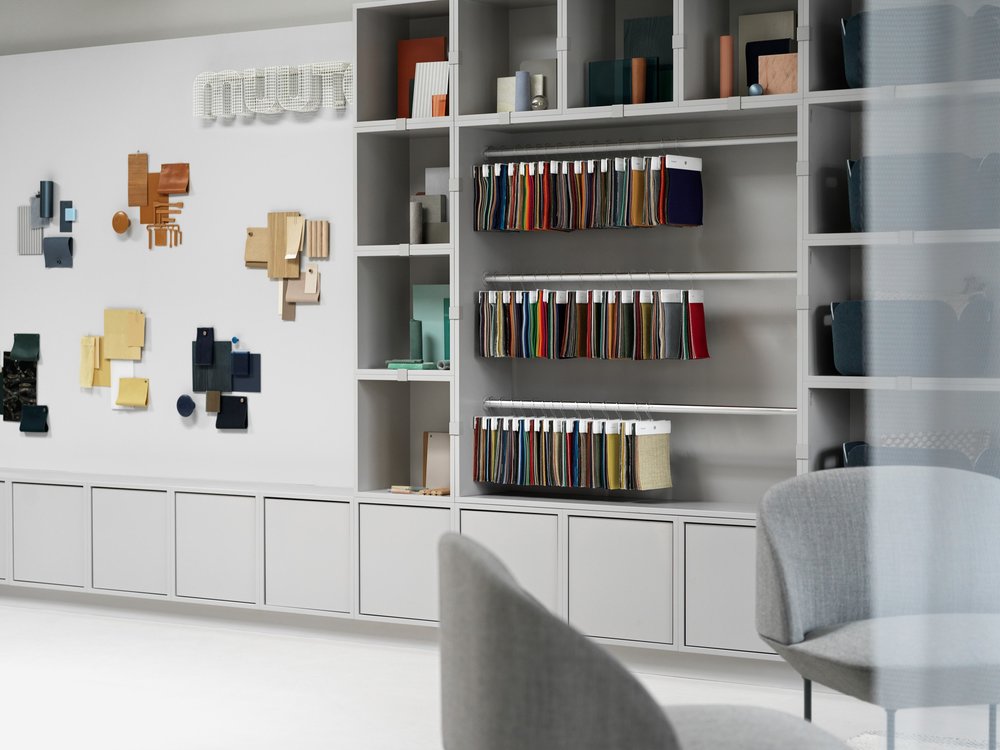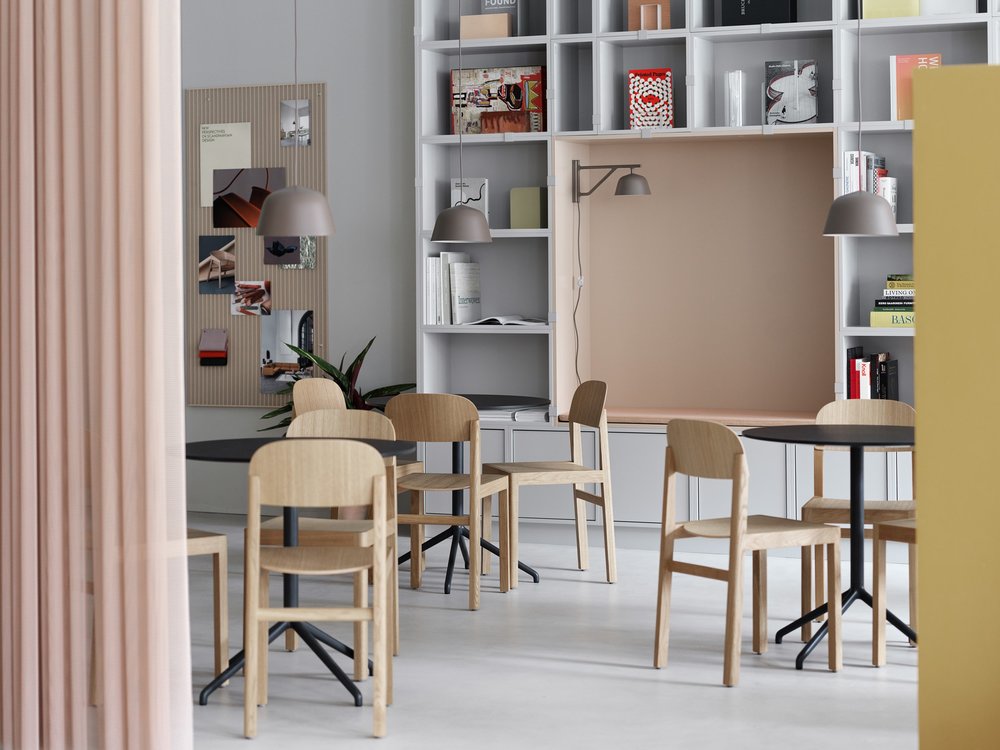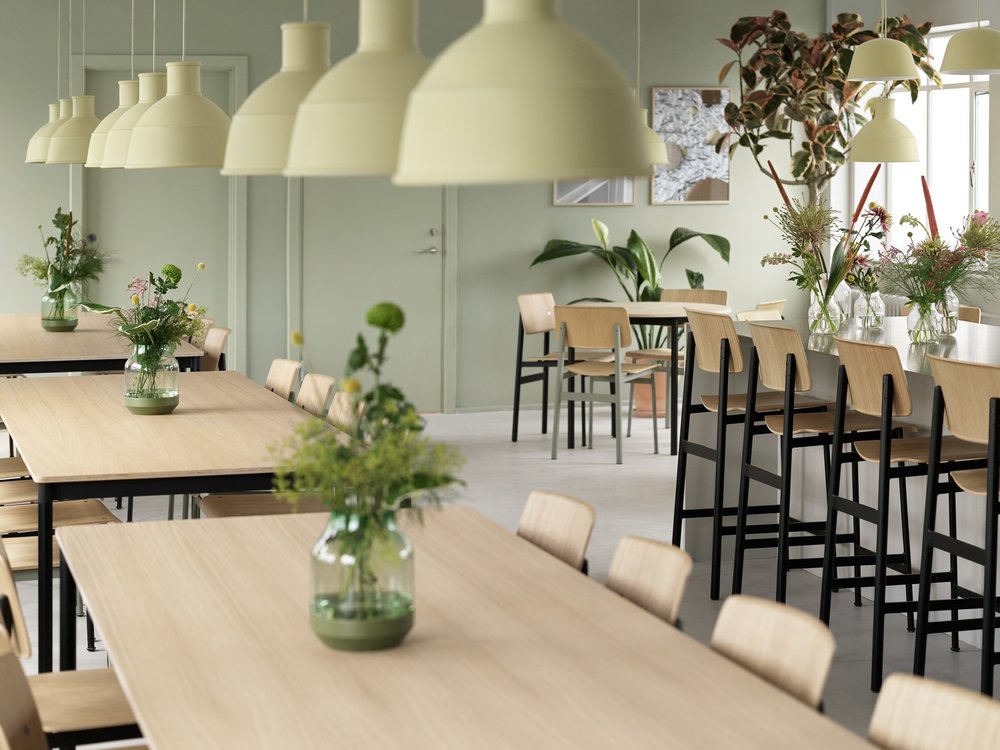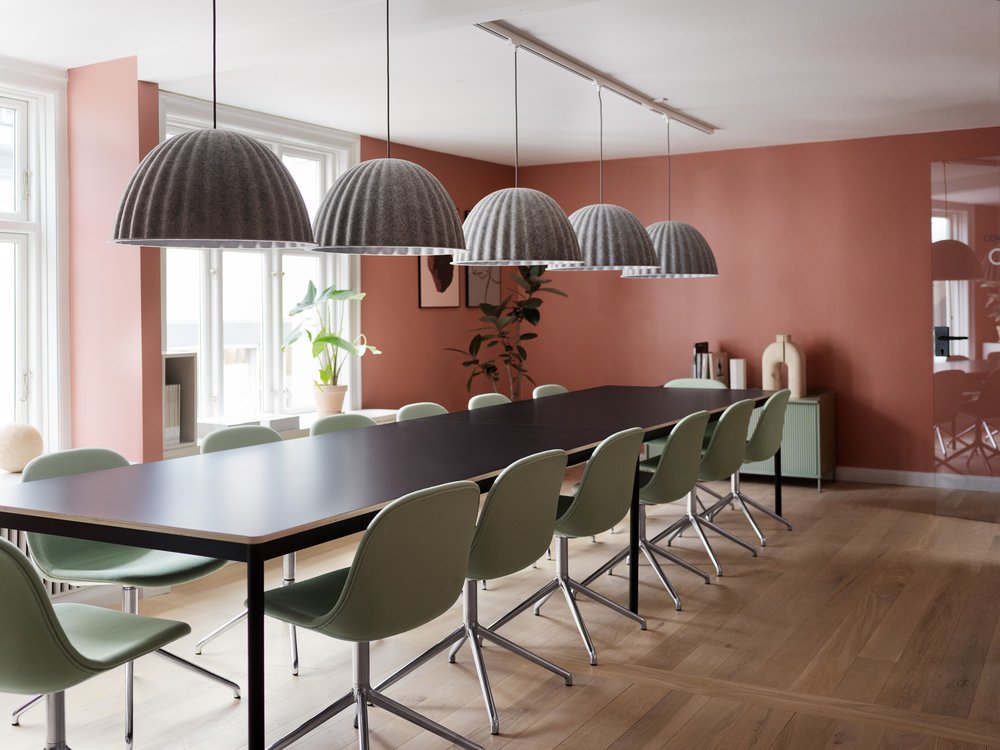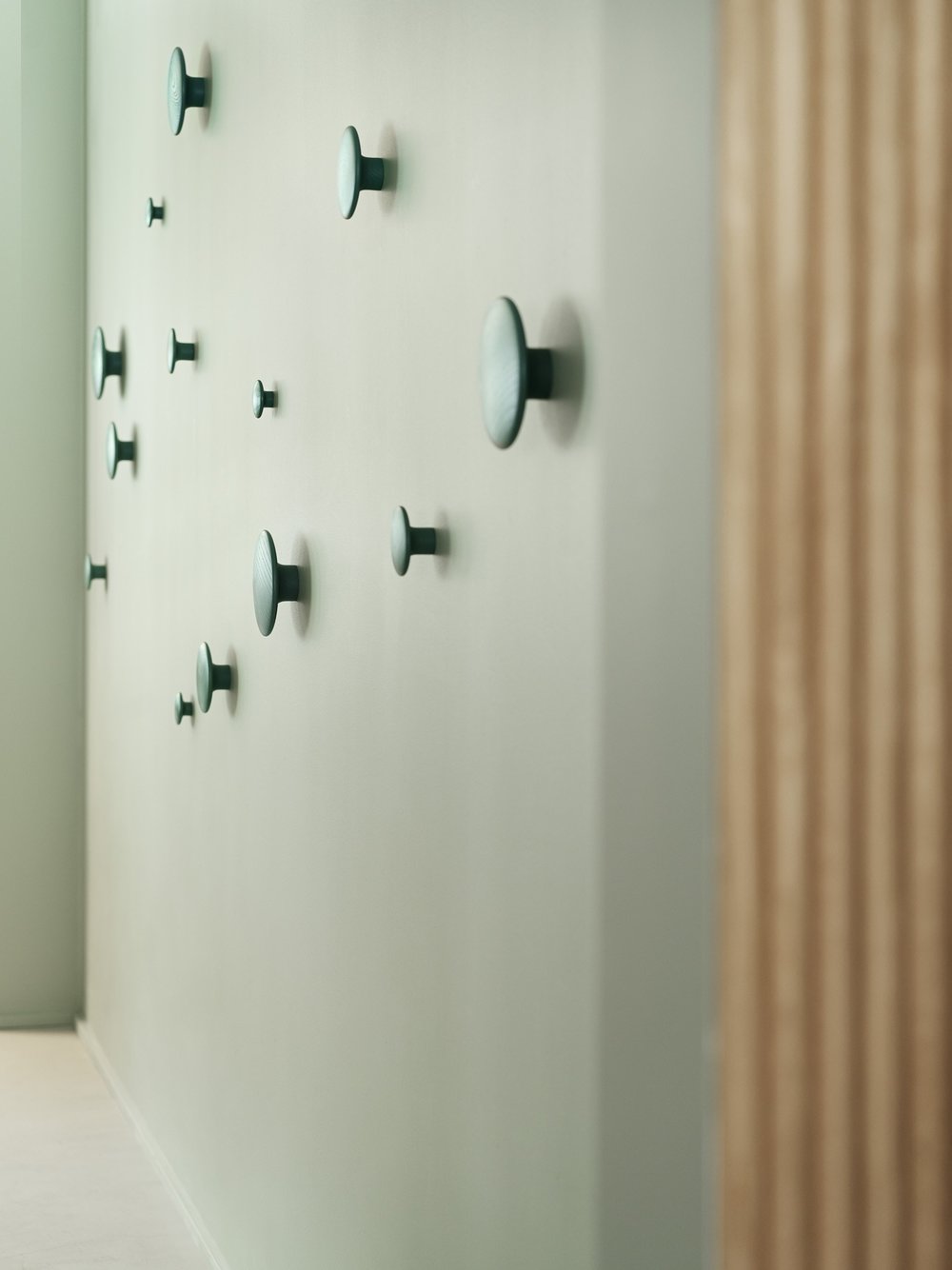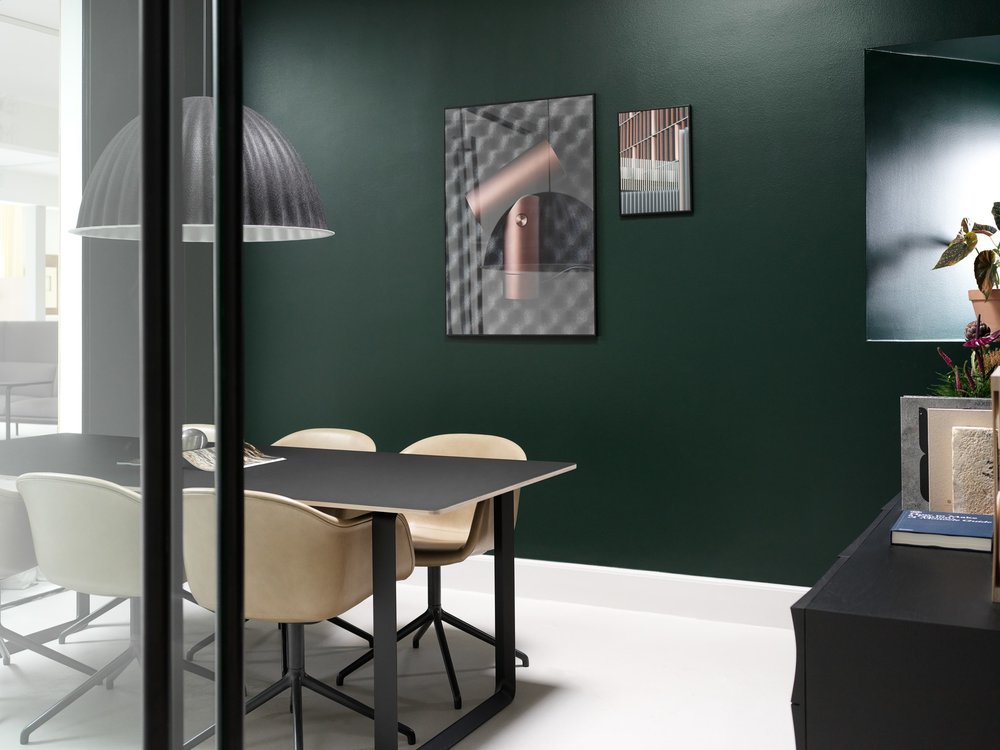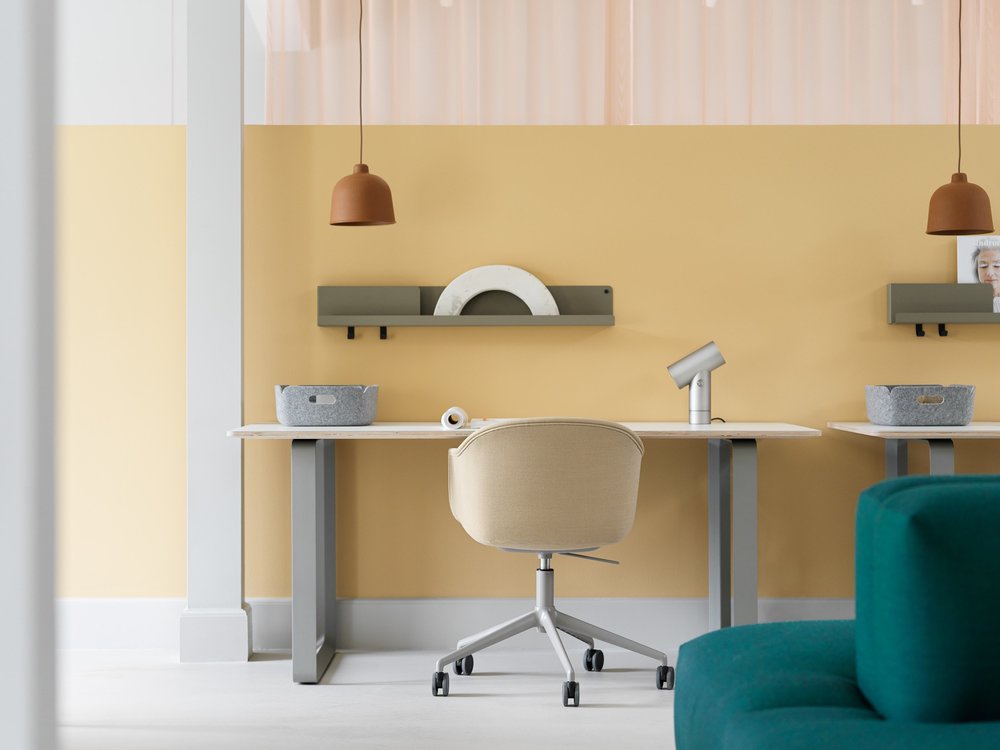 What do you think of this workspace? Did you spot a corner or room that you could imagine working in very happily? For me, it was images 2 and 8, all the way!
If you like this post, please pin some of the photos to your Pinterest or share on your Instagram or blog, or Facebook! It's always nice to share what inspires, which is why I'm here today… This office is just so amazing, I think a lot of people would love to work in such an environment, don't you?
Have a lovely Tuesday everyone!
Love,
Holly
(Photography with permission from Muuto)