Who wouldn't love spending a few lovely weekends each summer as they relax in their lake house! And at the heart of every great lake house is the splendid view outside, which often ends up being the showstopper of the setting. Designed by FARQ Arquitectos, this gorgeous Lake House in Jocotepec, Mexico, is no different as it makes most of the fabulous view outside thanks to the 18-foot elevated platform that it firmly sits on. Even though the house is completely hidden from the street that leads to it, a winding entryway with stone walls leads to an exquisite interior that completely open up towards the garden and the lake view in the rear.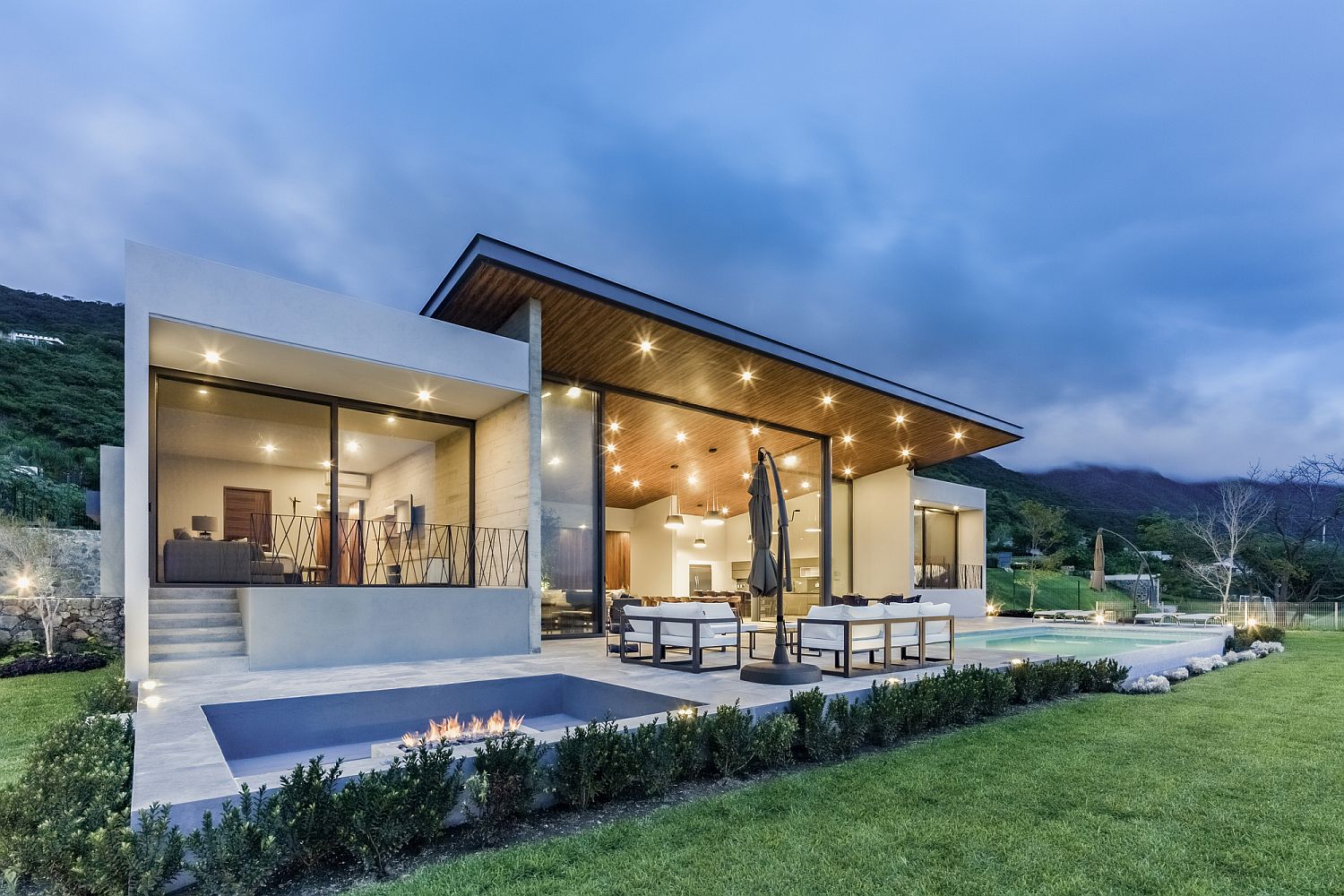 The living area is like an open pavilion with the rear deck, pool area and the view beyond becoming a part of the experience at the lake house. The double height living area is draped in a neutral color palette and natural stone finishes ensure that the focus remains firmly on the scenery outdoors. Life at this Mexican escape is both relaxing and comfortable with modern décor sitting snugly next to warm, wooden finishes, which become even more prominent thanks to the stunning ceiling. Large, contemporary pendants above the dining area put the final touches on the serene space.
RELATED: A View to Savor: Sophisticated and Minimal S House Overlooking Lake Starnberg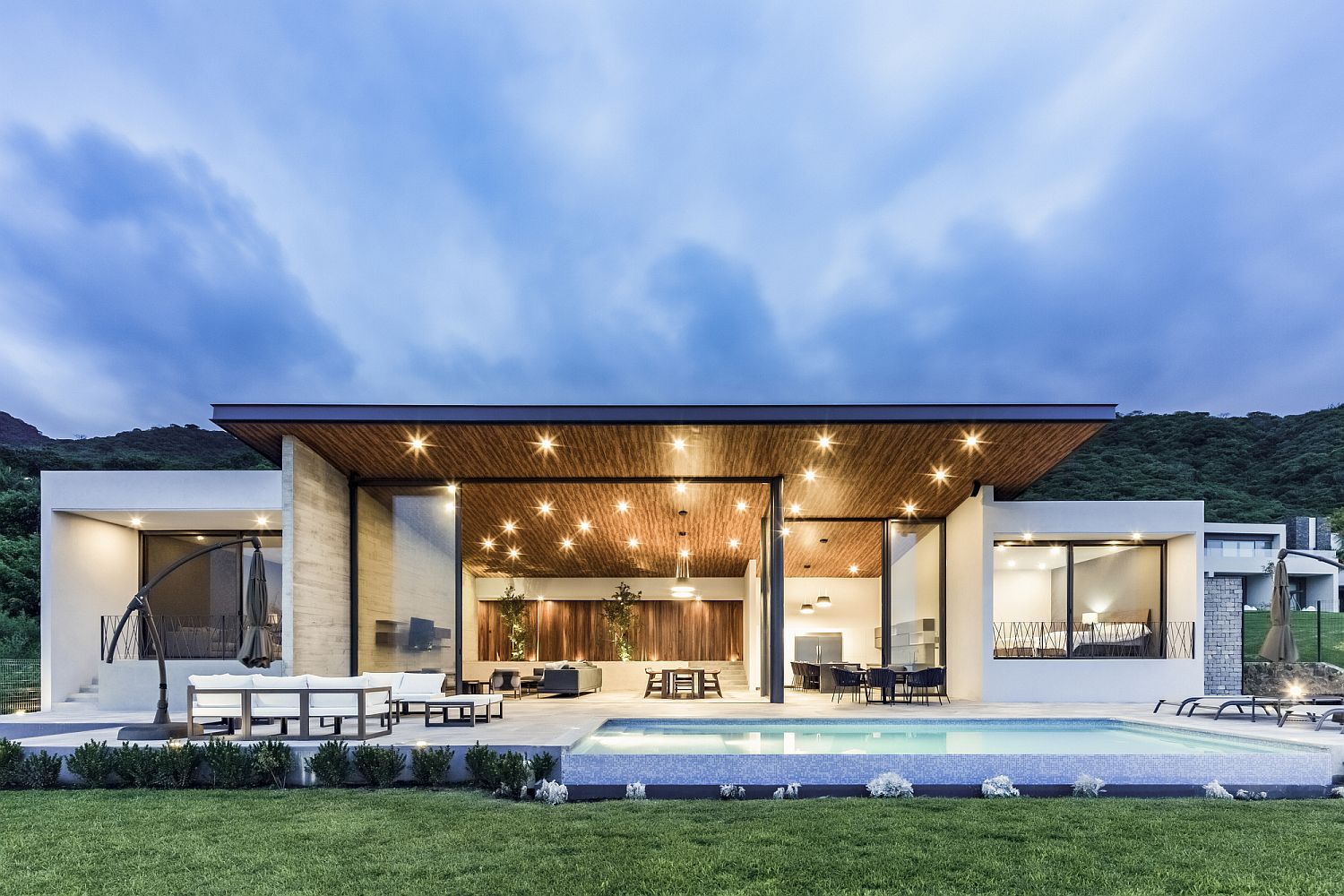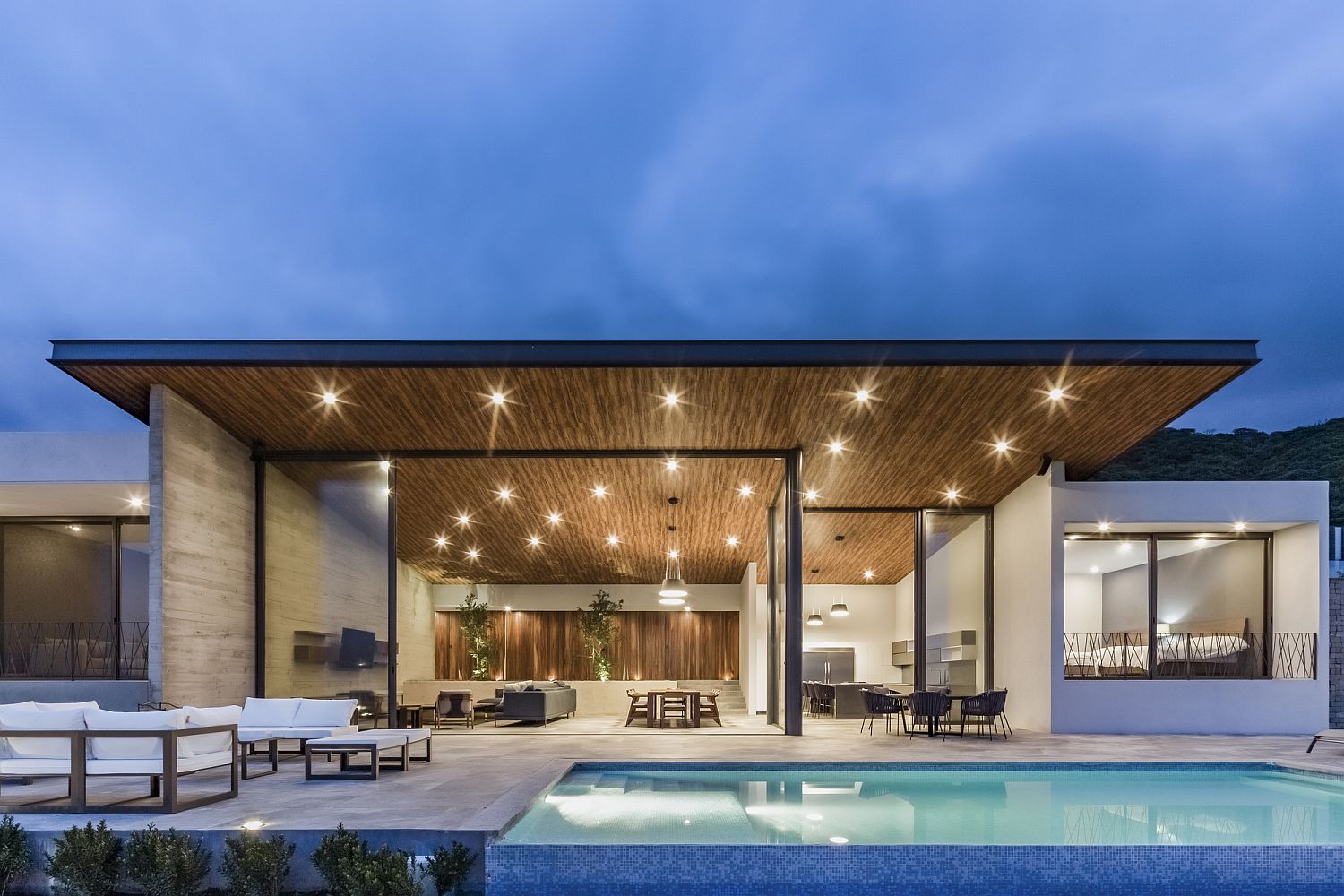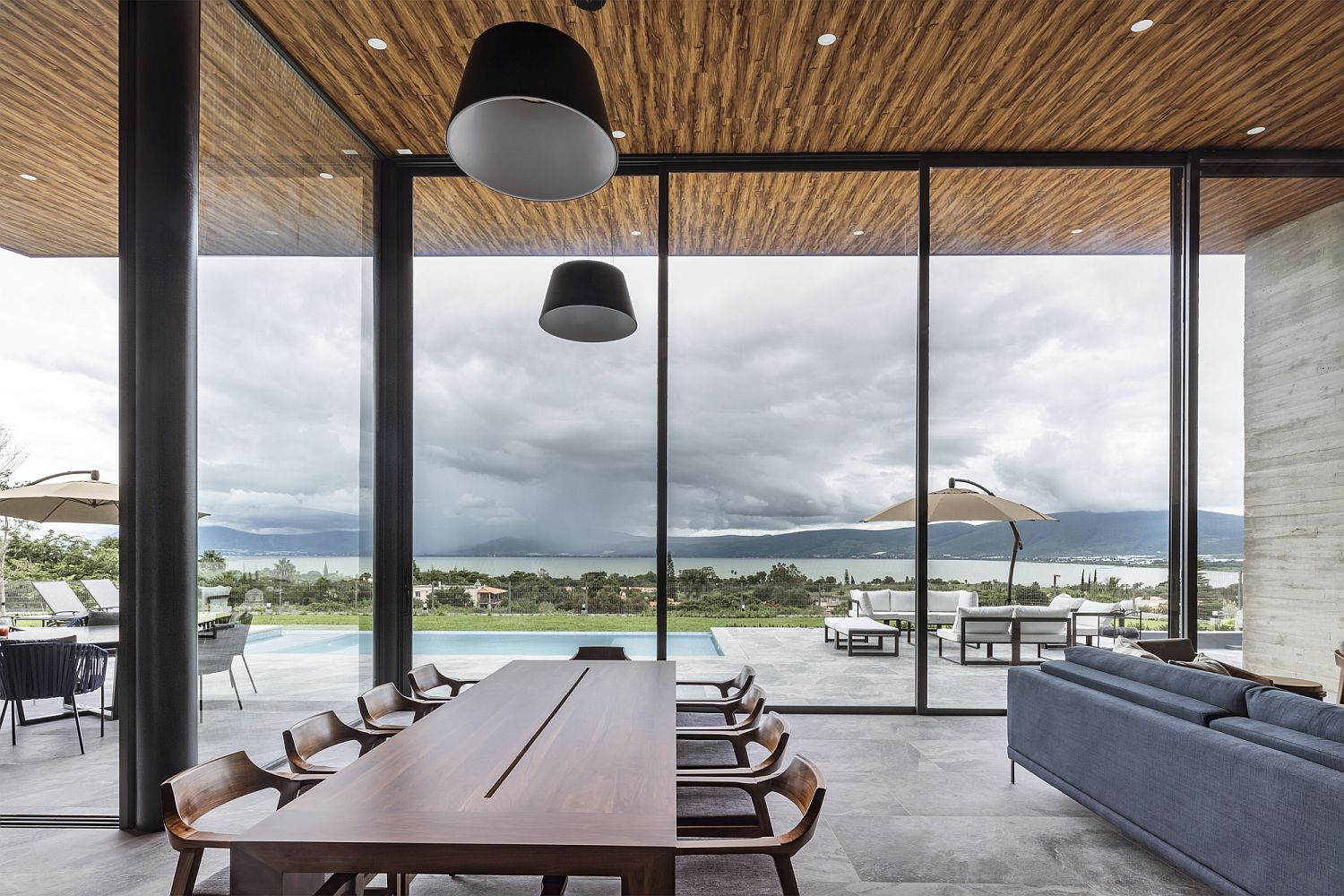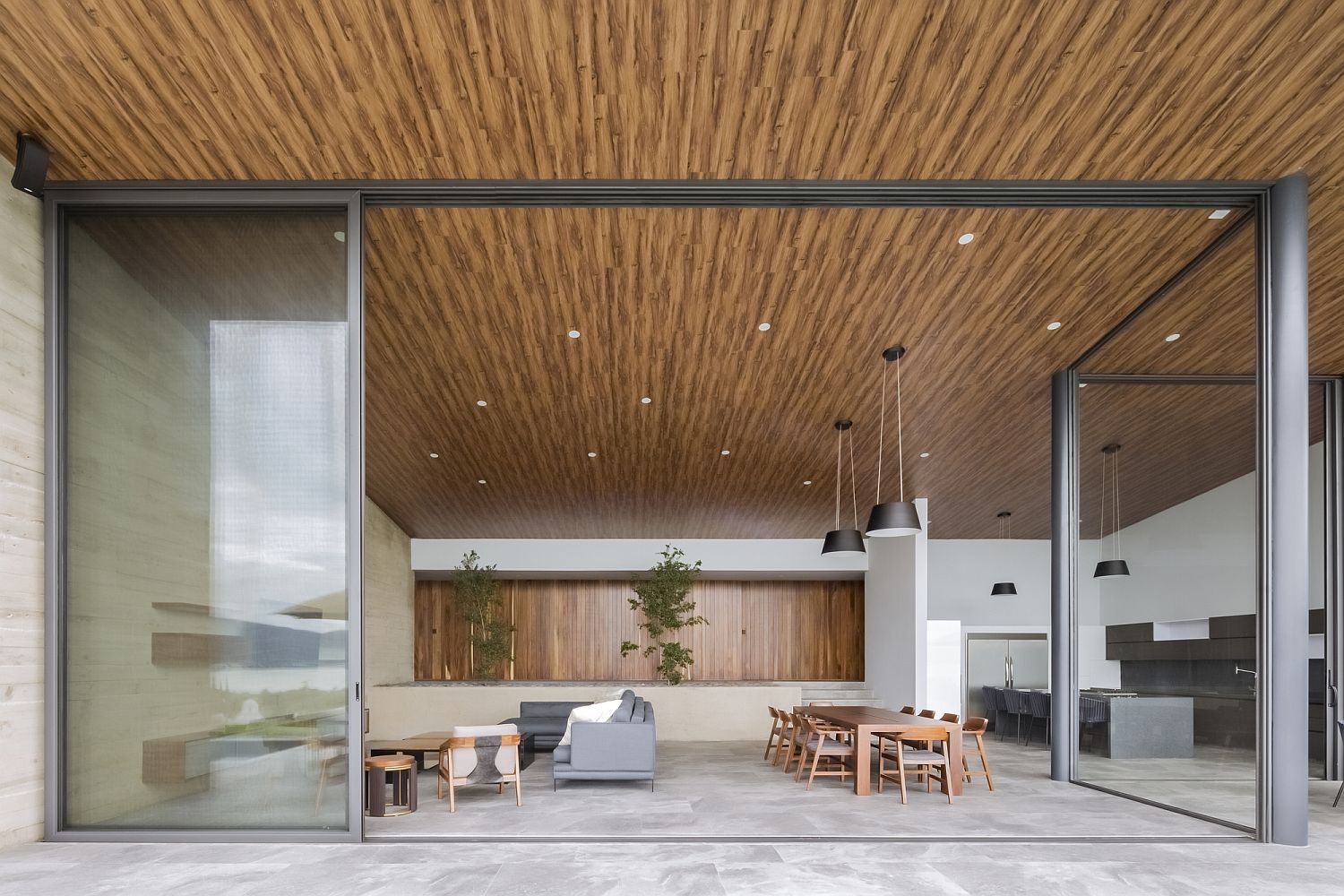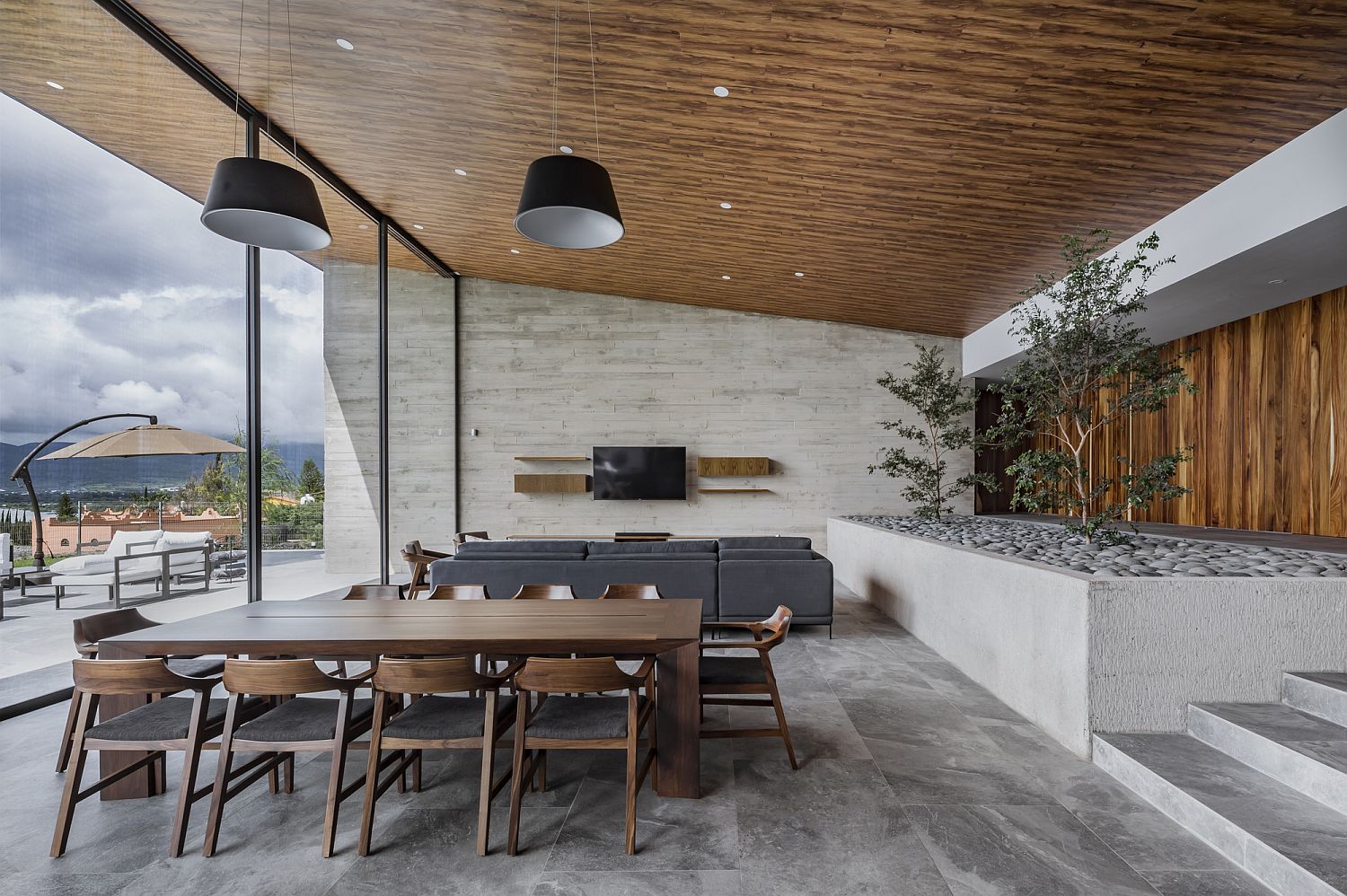 It is the lavish public area which becomes the heart of the house while the more private bedrooms are carefully hidden away. Sliding glass doors, an outdoor sunken lounge with roaring fire pit and an infinity pool complete the backyard; an area that is bound to see more traffic as the sun goes down. [Photography: Cesar Béjar]
RELATED: AJapanese Design-Inspired Pool House And Spa Showcases Stunning Lake views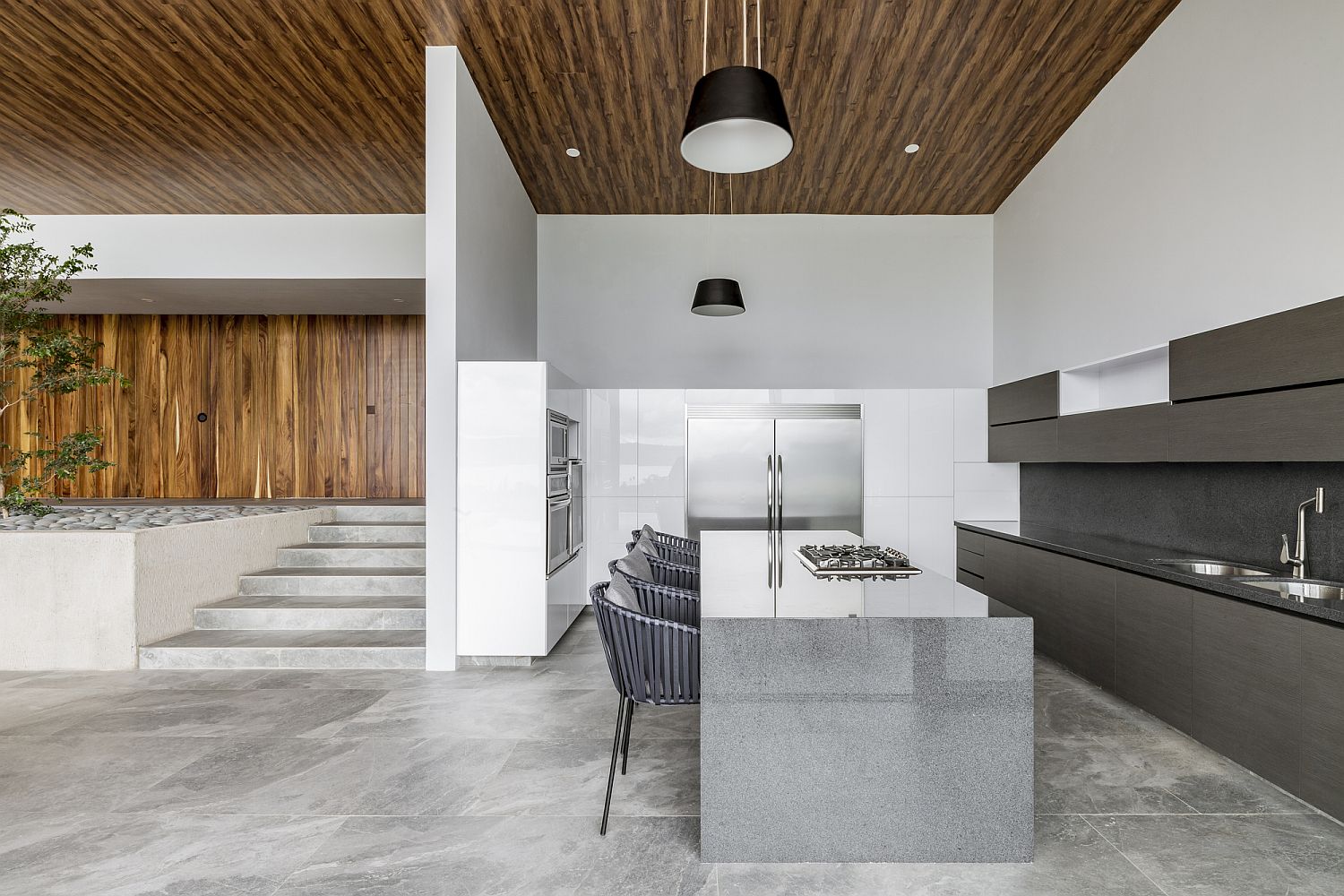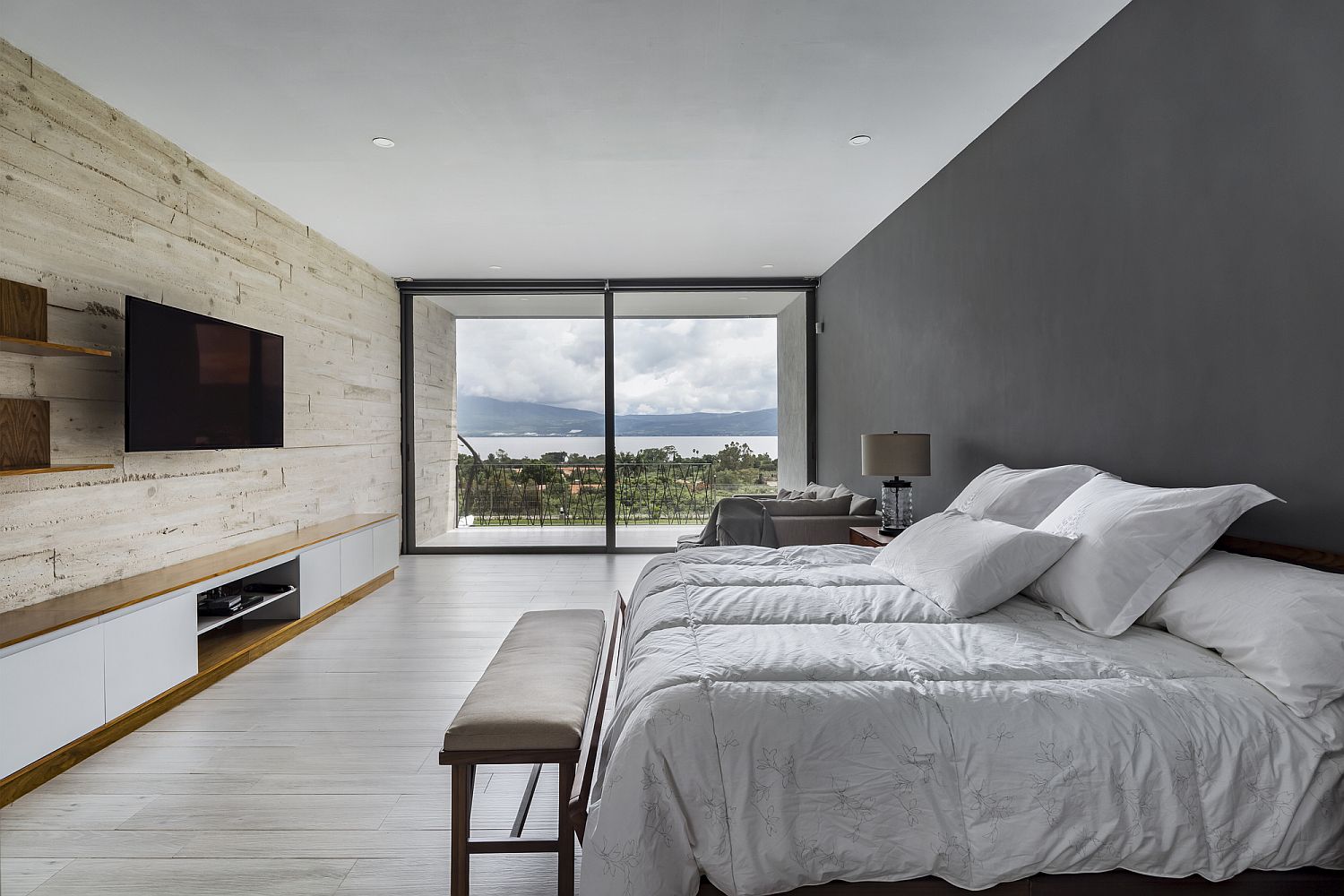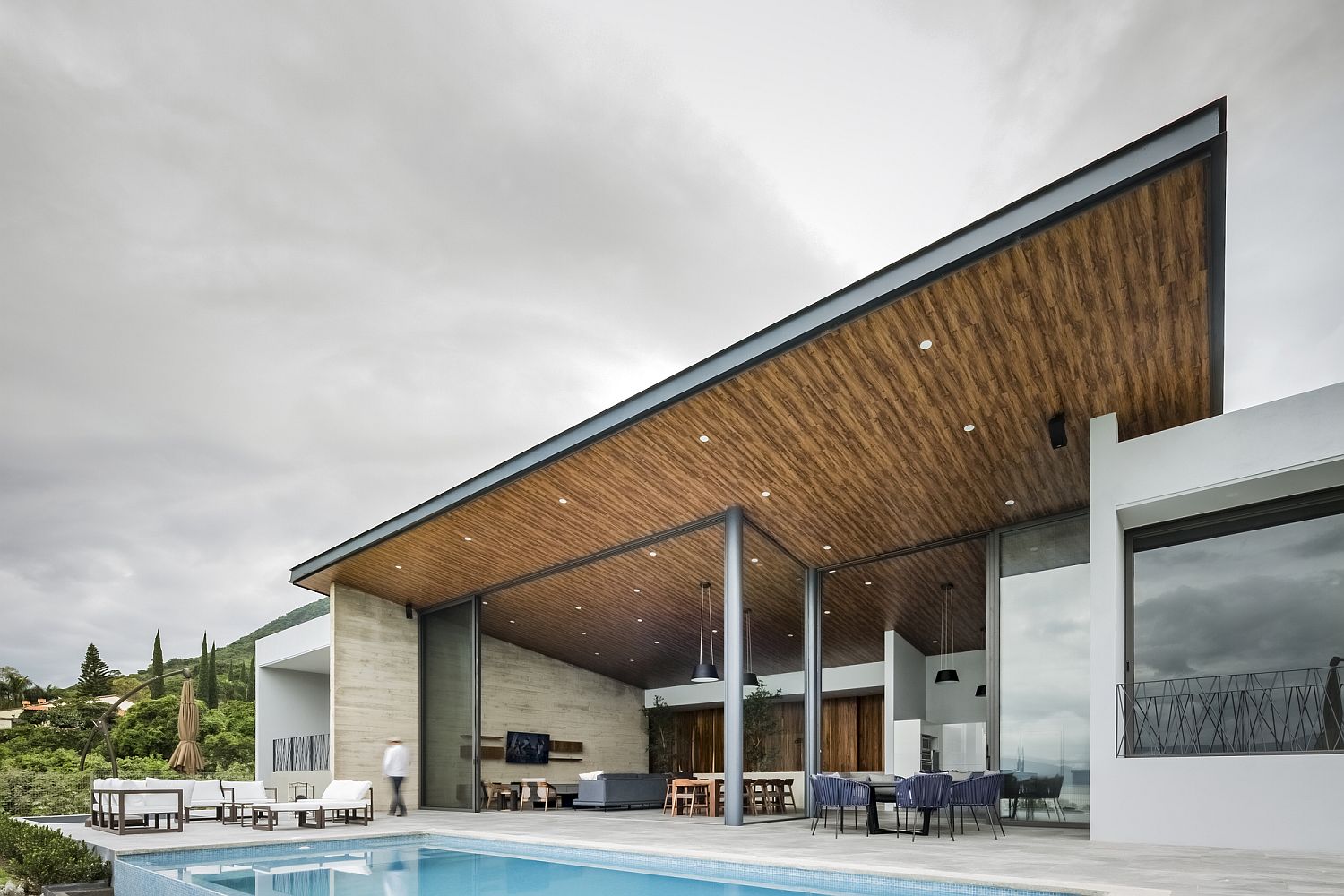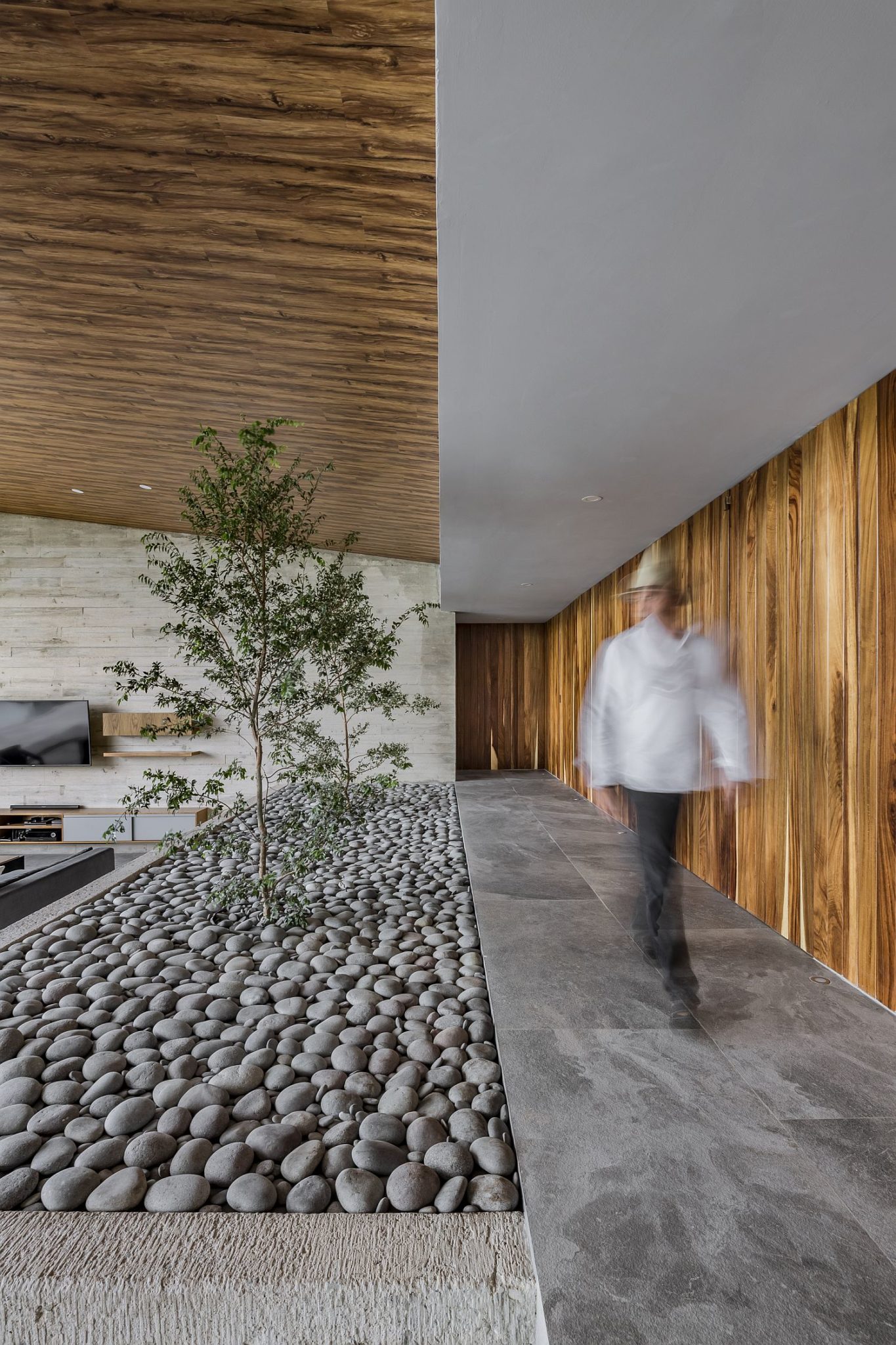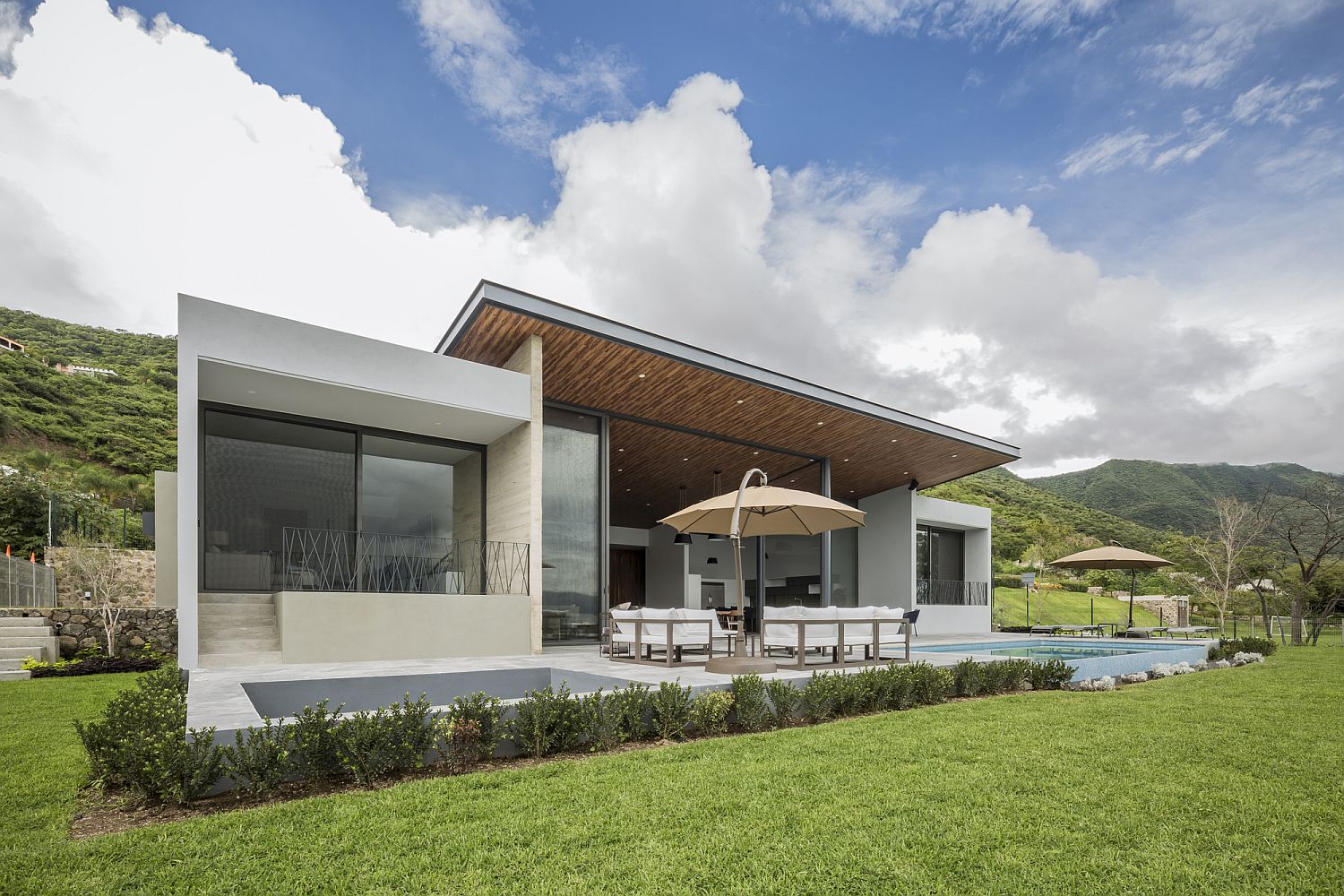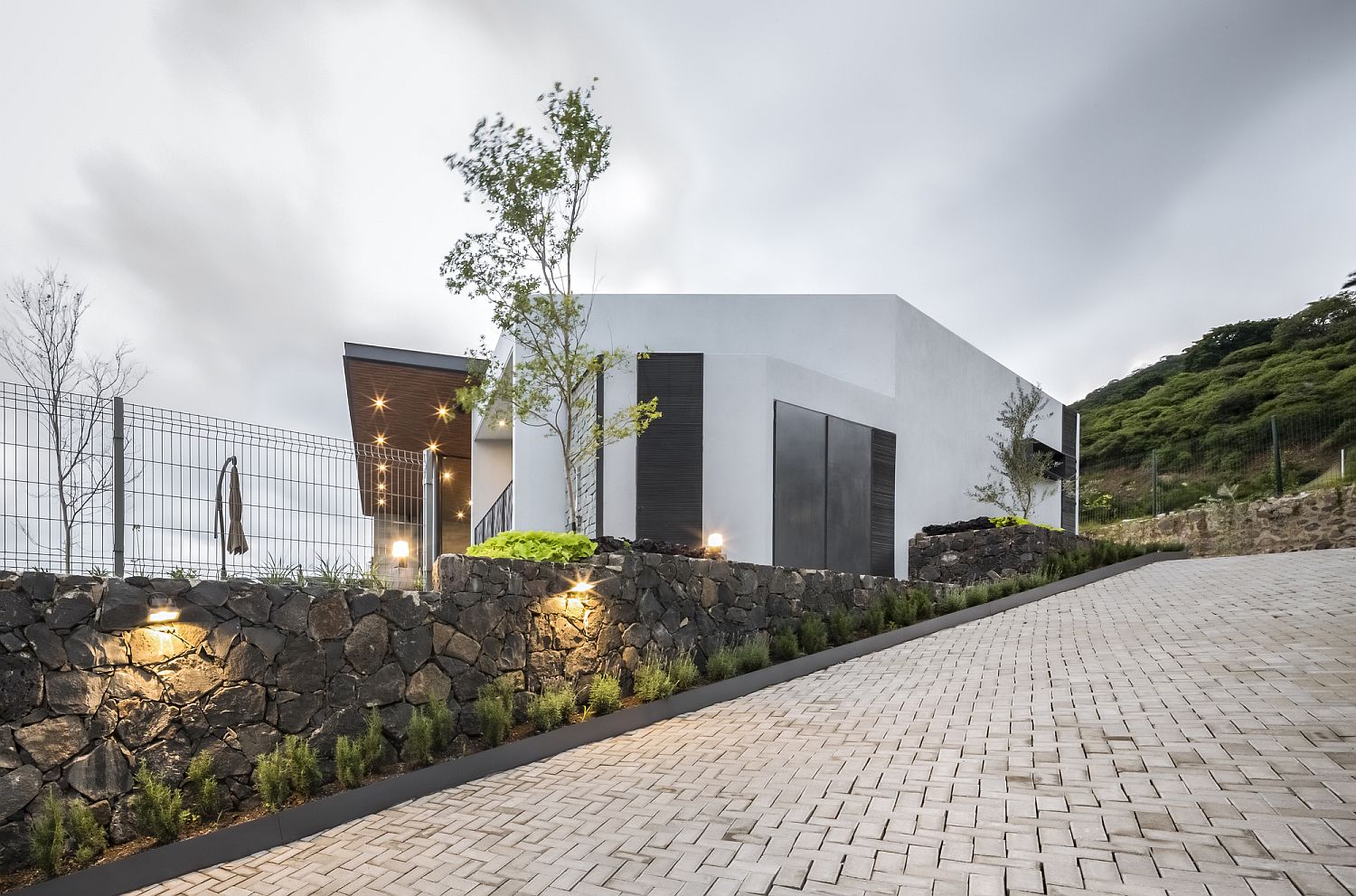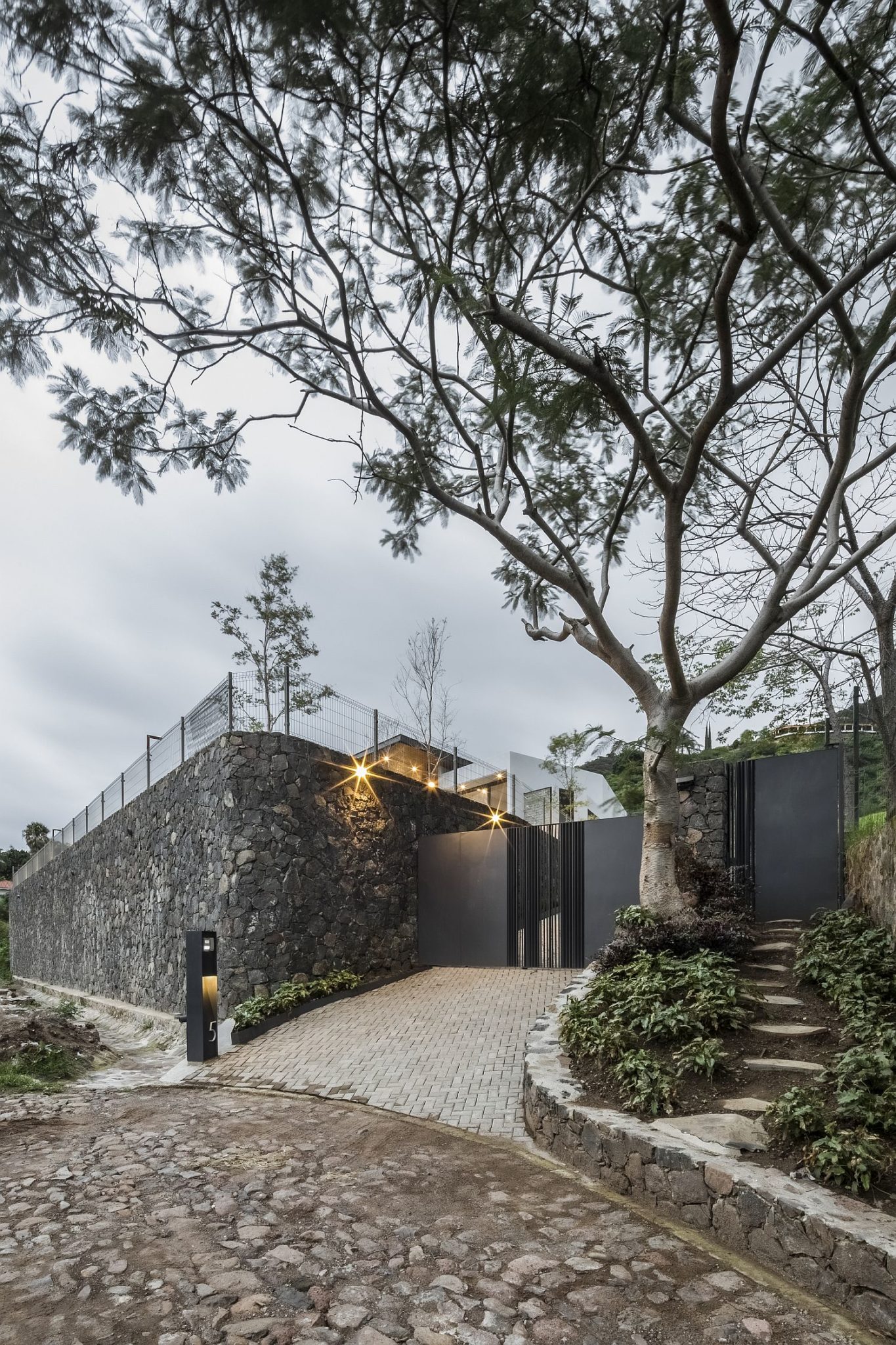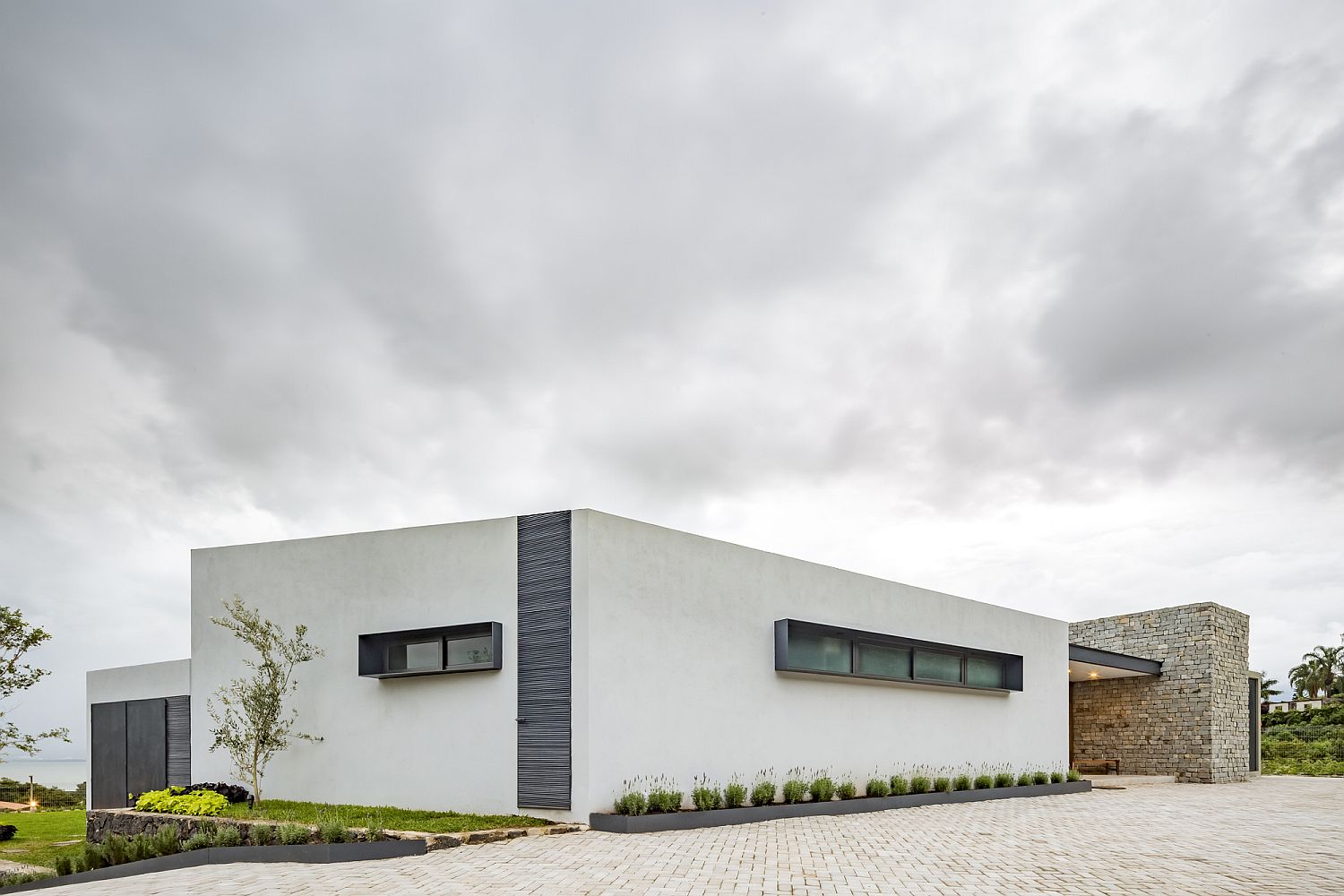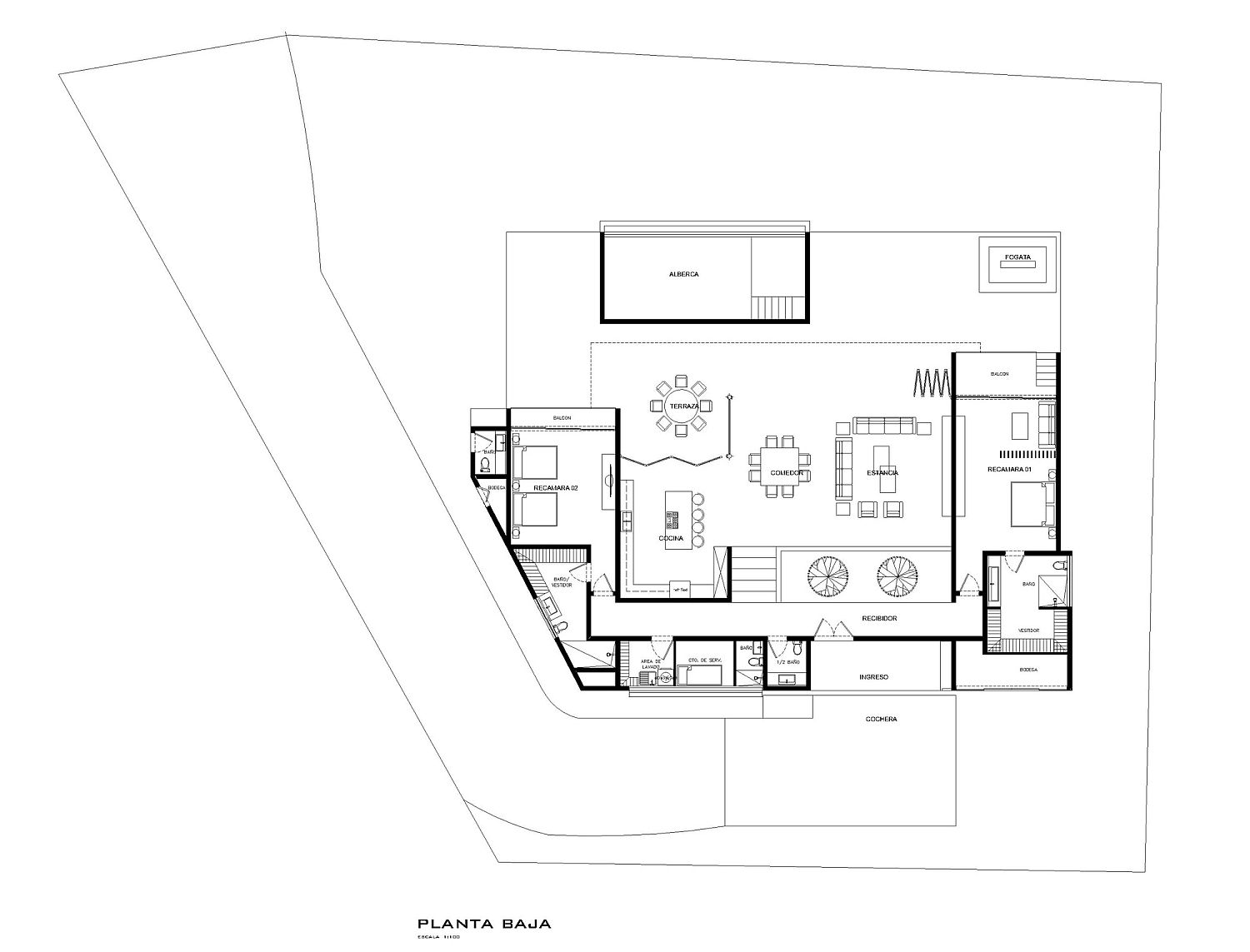 You're reading It's All about the View: Elevated Lake House in Mexico Merges a Nature with Luxury, originally posted on Decoist. If you enjoyed this post, be sure to follow Decoist on Twitter, Facebook and Pinterest.