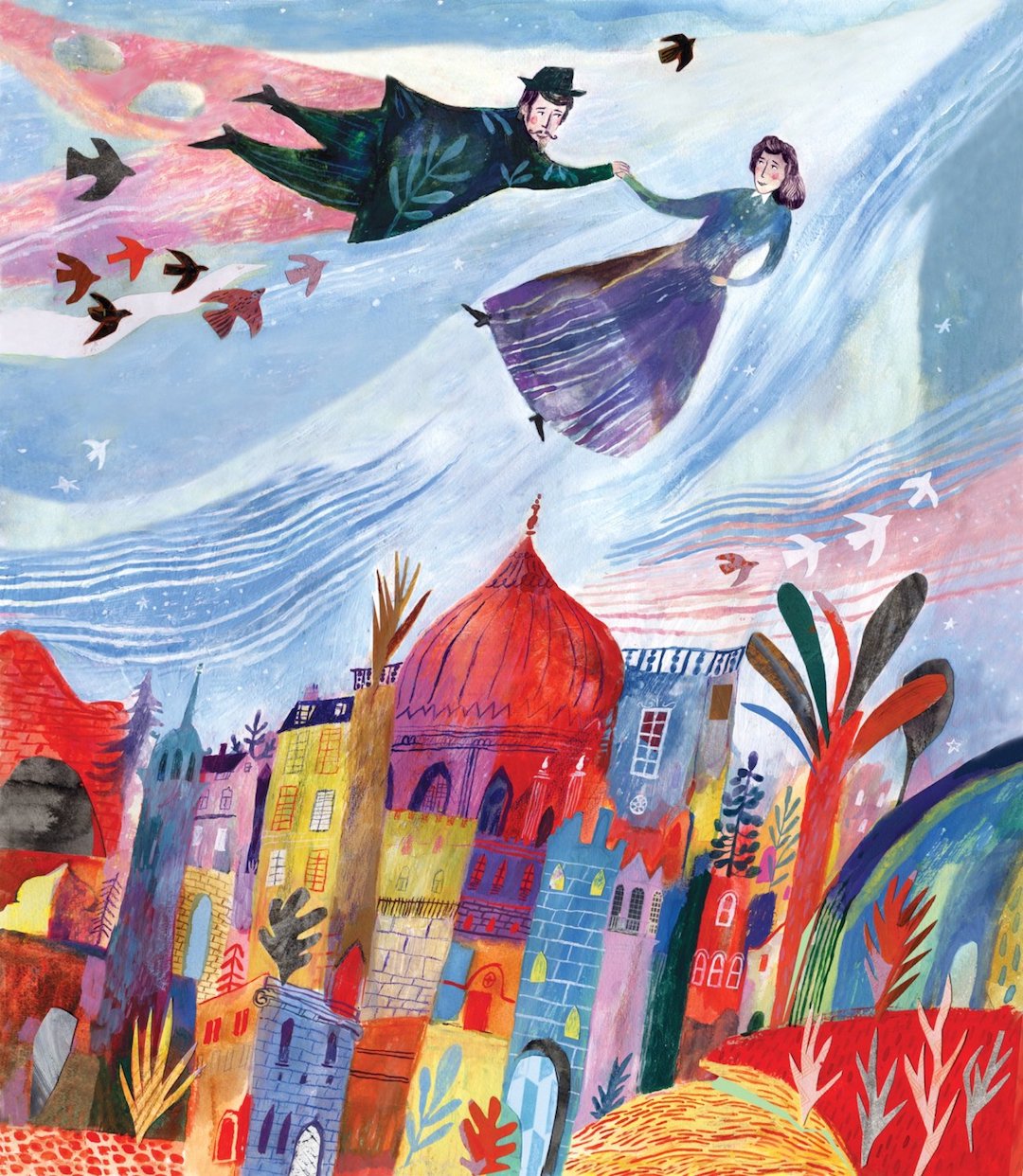 Illustrator Chris Hagan honors an analog way of creating imagery. He prefers working by hand to craft collages rich in texture and with a fantastical subject. And in a field where an illustrator's career can go in any number of directions, Chris has chosen the fine art path. He has editorial and picture book clients, yes, but he also maintains a gallery presence and shows original art. In doing this, he has avoided digital techniques in his pictures—unless it's to prepare something for print. Working this way, he says, "enables me to exhibit and sell my work."
I spoke with Chris about his career and his forays into social media (he recently got an Instagram account)—but why you shouldn't let your followers reflect your talent. Scroll down to read my interview.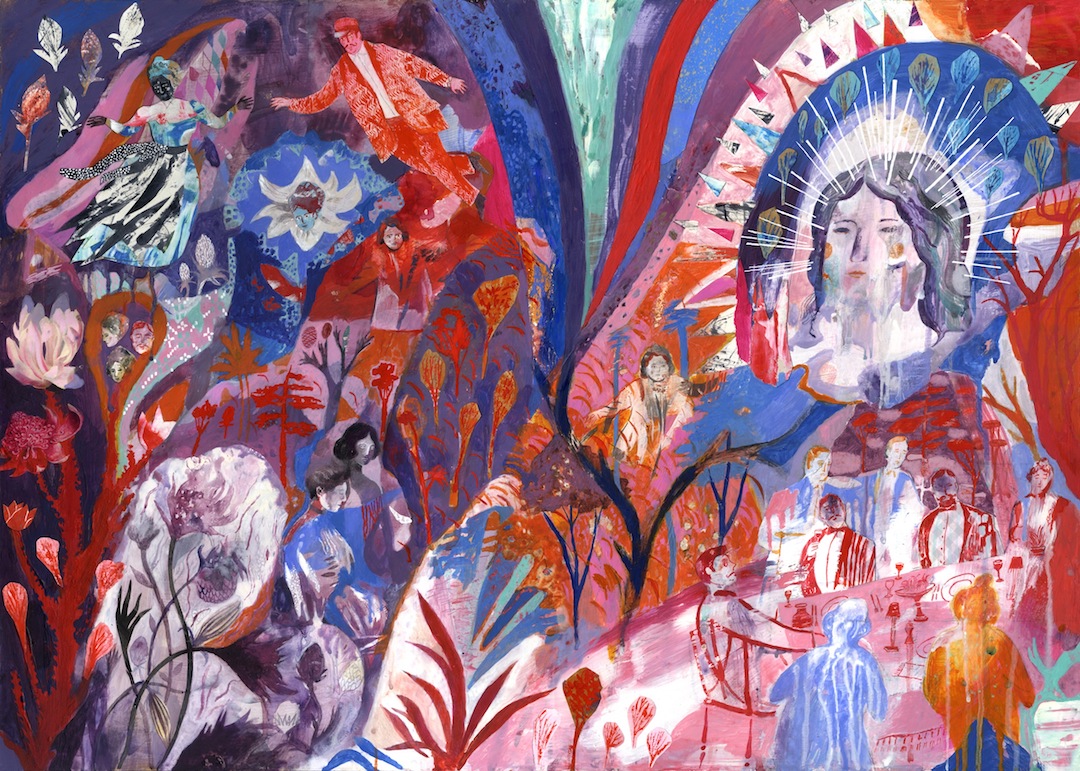 What was your artistic journey, and how did it shape your current career?
After completing a degree in Fine Art I was unsure which direction to go with my art, then in 2012 I began selling prints as an illustrator and from there I began to get involved in other areas of illustration, such as editorial commissions and more recently, picture books. I still produce fine artwork (mainly oil paintings) which I exhibit from time to time and sell privately and sometimes reproduce for prints. The fine art work has less of a narrative to it and is more focused on a series of works, rather than one-off illustrations.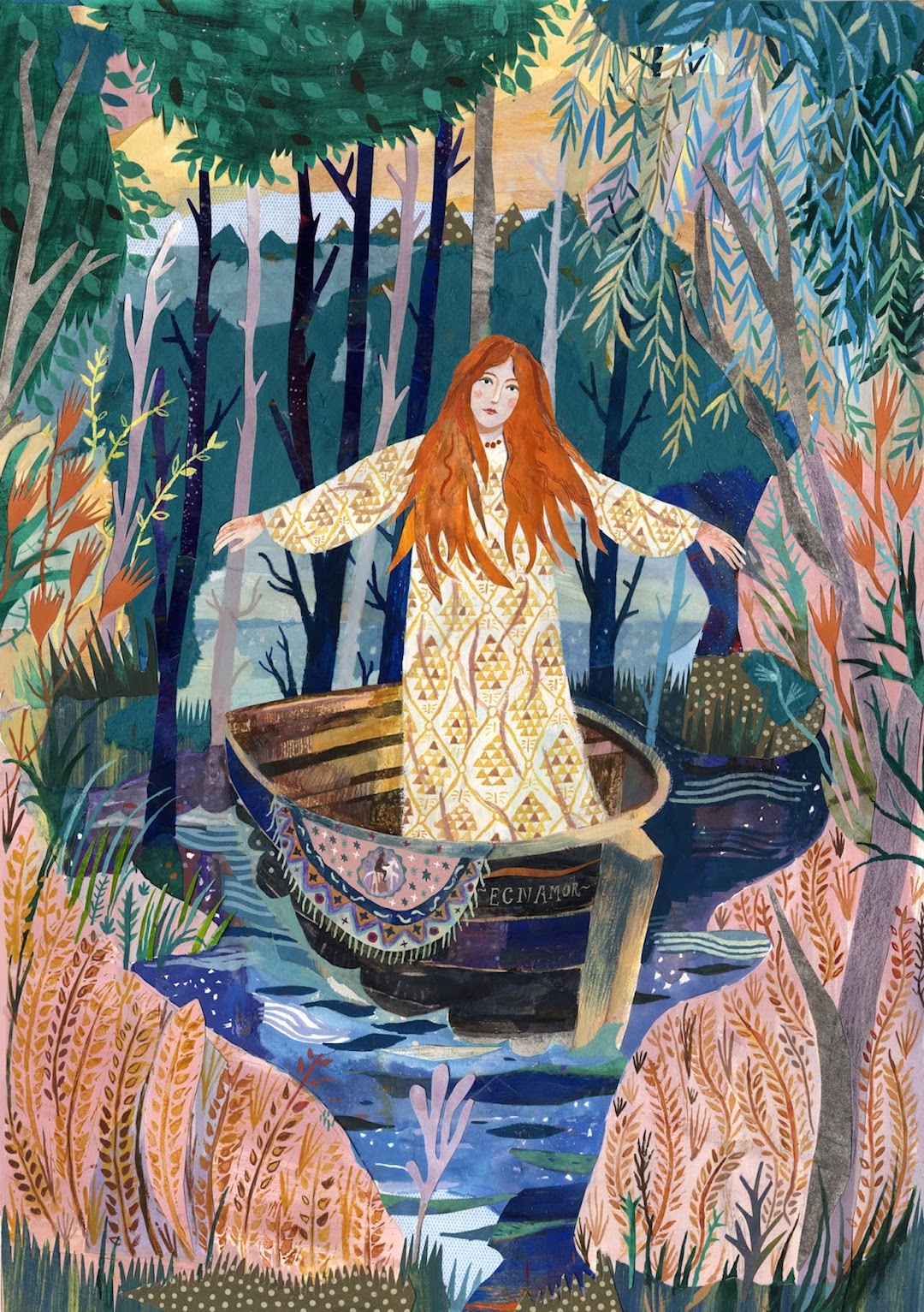 Your work features a variety of media. How do you decide what type of media is appropriate? What is your process for working in collage? 
For my collage illustration-based work, I don't use cut collage from magazines, it is more a technique where I will create mark making on paper and use this to create an image and sometimes a composition. Building up my image in layers, and making lots of preparatory sketches beforehand.
Lots of people have asked if it is digital, and although I do use Photoshop to prepare them for print. I don't create my work digitally, it is all produced by hand, this also enables me to exhibit and sell my work. For my fine art, I generally use oil and acrylic and have begun to incorporate some collage elements into this work, which creates a richer image by use of the oil paint which is longer drying and can be manipulated more than water-based paint, these works often tend to be quite multi-layered.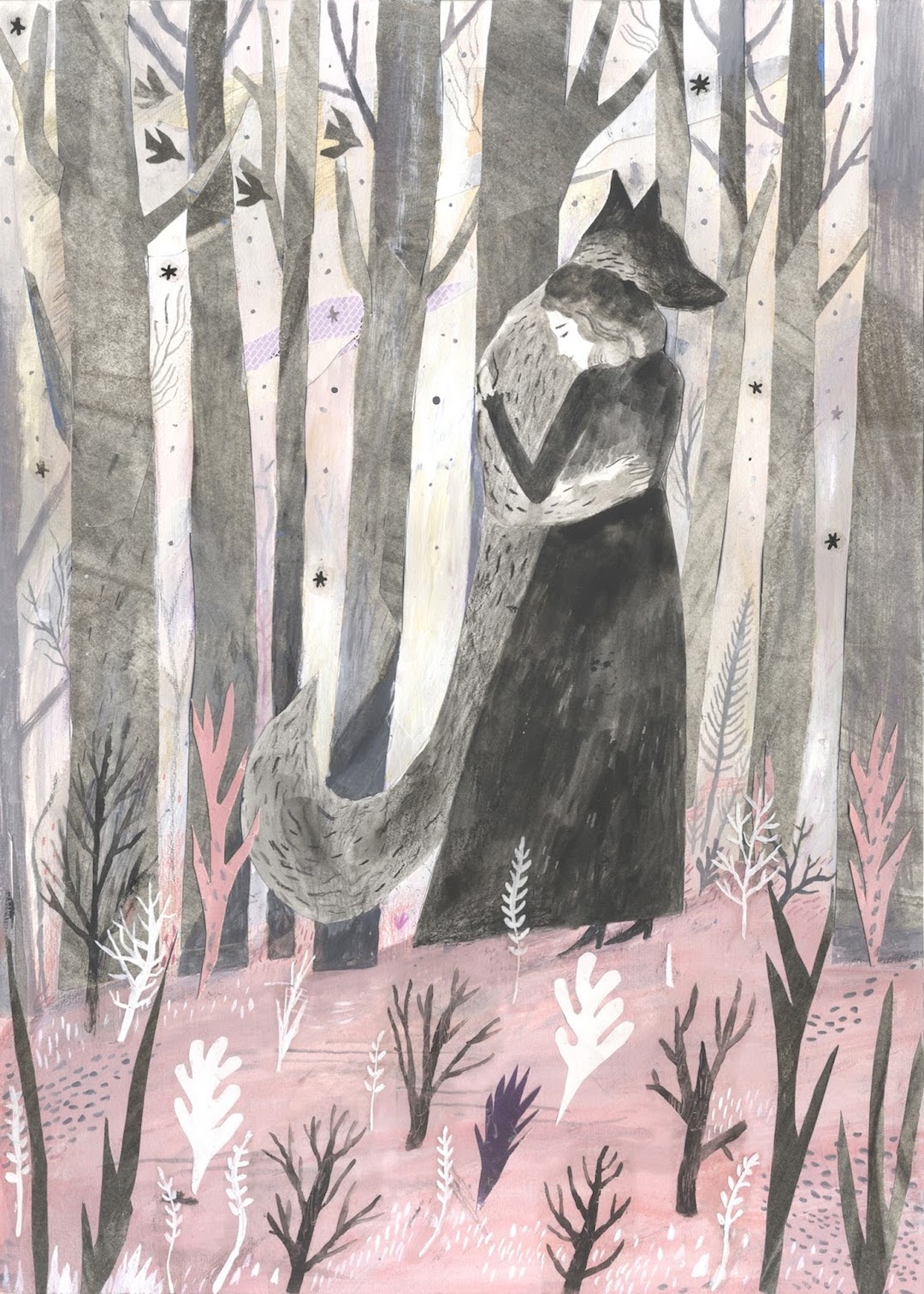 Many of your artworks have a storybook feel. What is the inspiration behind your work? What are you looking at for inspiration currently?
Sometimes it can be a story, like my illustration for Angela Carter's "Company of Wolves", and other times inspiration can come from looking at lots of different artists, or it can come from color—I'm quite obsessed with color and finding the perfect combination, often I look at artists who work really well with color for my inspiration, such as Matisse, the Fauves, Gauguin, Helen Frankenthaler, and more contemporary artists. I also find myself time and time again being drawn to post-war British art, artists like John Piper, Paul Nash, Graham Sutherland, Mary Fedden (a bit later) and others.
In terms of contemporary illustrators, I am more drawn to illustrators who have a less academic style and more of a looser, wonky approach to their representation. An example of this is really early 1960's David Hockney, although not an illustrator you can trace his mark making and (at that point) his childlike approach to figure drawing forward to the way a lot of modern illustrators approach their work now.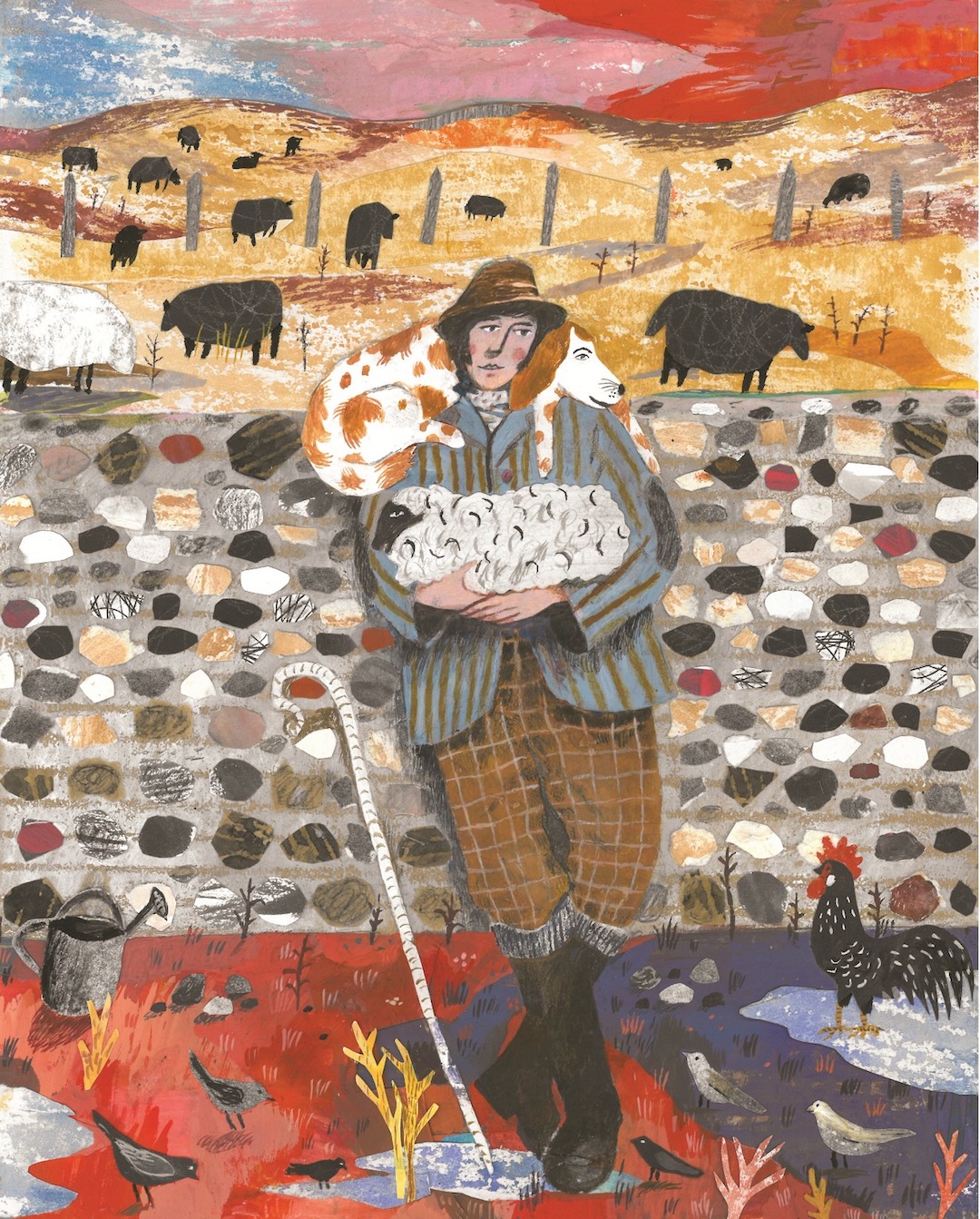 How do you use your inspiration to generate ideas?
I tend to write down sketches and ideas for illustration and paintings when they come to me and then I let them float about for a while, sometimes they come to fruition, and sometimes they don't, I find that a bit of time and intuition tells me whether they'll work or not. If I'm happy to continue with something from there I tend to do more sketching and a few versions in different color schemes. I usually have a few projects going on at once and having now done a couple of picture books for publishers, I'm now ready and have started writing my own—this in itself has been generating many ideas!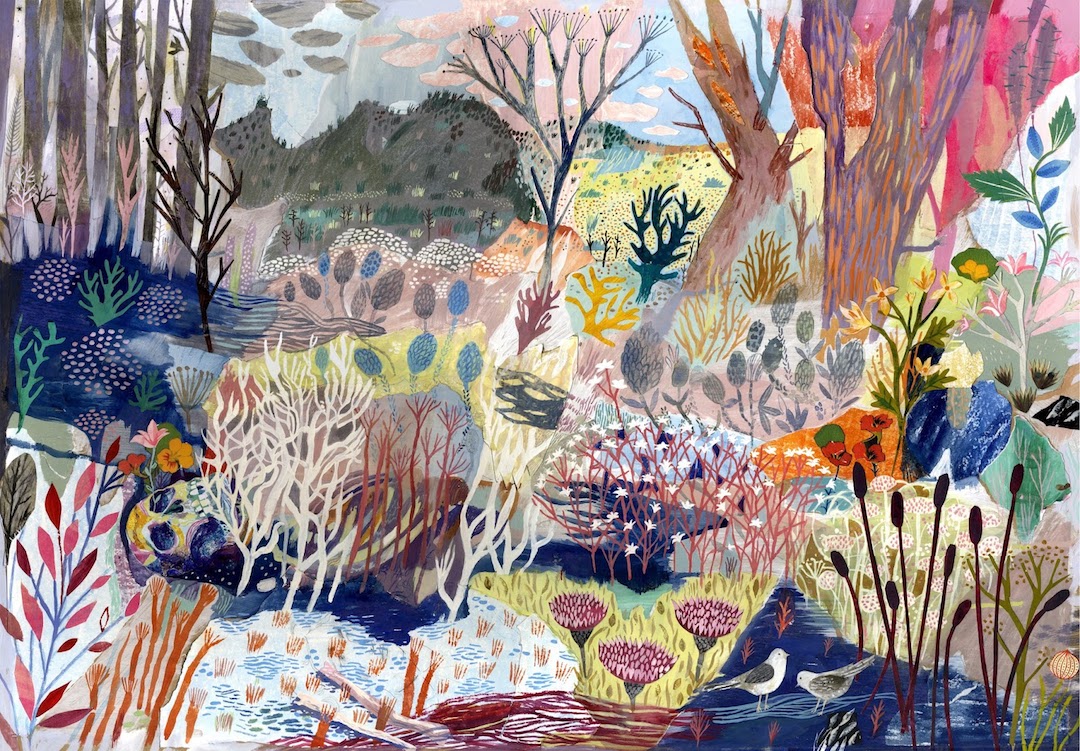 What is a skill that you still want to learn in your illustration career?
The annoying bit that I haven't quite mastered yet is to find the key to promoting myself and getting out there a bit more, I'm getting there slowly. I think illustrators shouldn't beat themselves up if they haven't got lots of followers and take it as a reflection of their talent, this can be harmful when you are starting out. In fact, it's probably best not to take too much notice of it and get on with producing some great work, that way people will always find you. In terms of my creative technique and inspiration I'm always be learning; trying to find out new ways to interpret and create images, the list is endless, but never dull. One thing would be nice—being able to produce work a bit quicker and having more time to create work!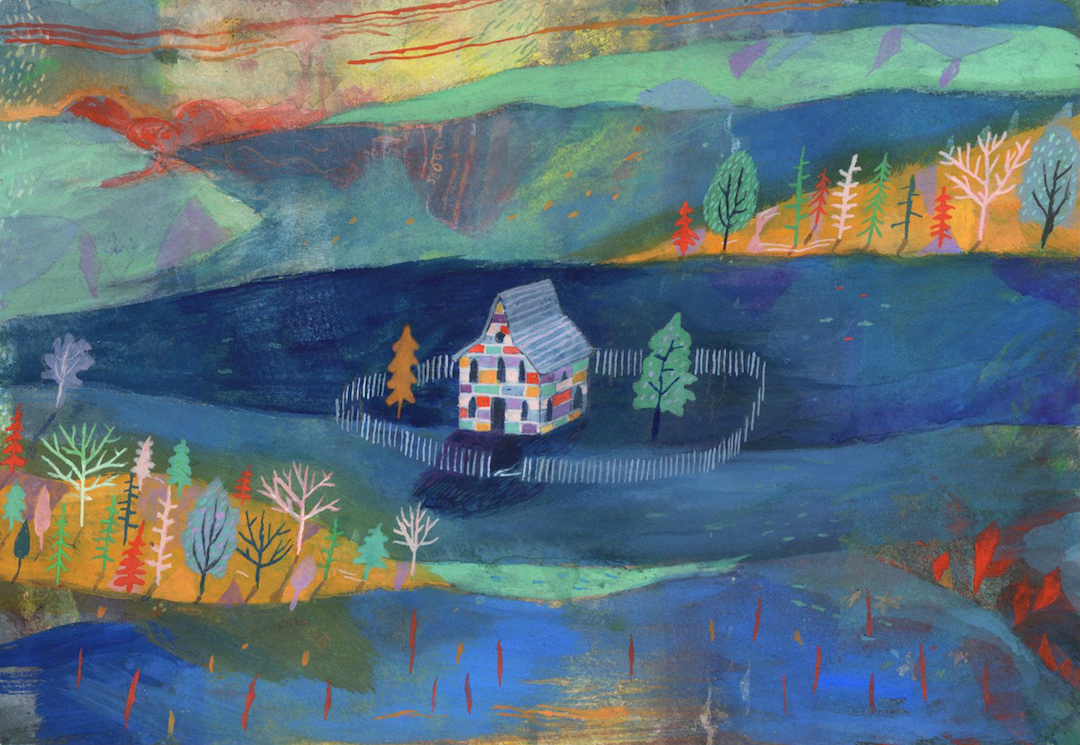 What piece of advice, habit, or tool has helped you the most in your career?
It's all just been a case of trial and error, but I did read something recently from one of my favorite fine artists Karen Mamma Anderson, about trying to keep up with trends in the art world, and that if you put too much emphasis on this you could always be following behind. I think as artists and illustrators, we're always trying to keep up to date, which is good in terms of technique and style, but in terms of subject matter, there is a danger that we can fall into the trap of following what is popular. Karen's words resonated with me, I've always tried to follow my own interests, especially in terms of subject matter, and now even more so with my more fine-art based work.
I know this sounds a bit boring but I think being organized does help massively—getting your art materials out and ready for action before you start will give you the momentum to get going if you've had a break, and as always keeping sketchbooks to record your ideas. And finally opening yourself up to be influenced: from the mundane to the awe-inspiring, for me both are equally as thought-provoking.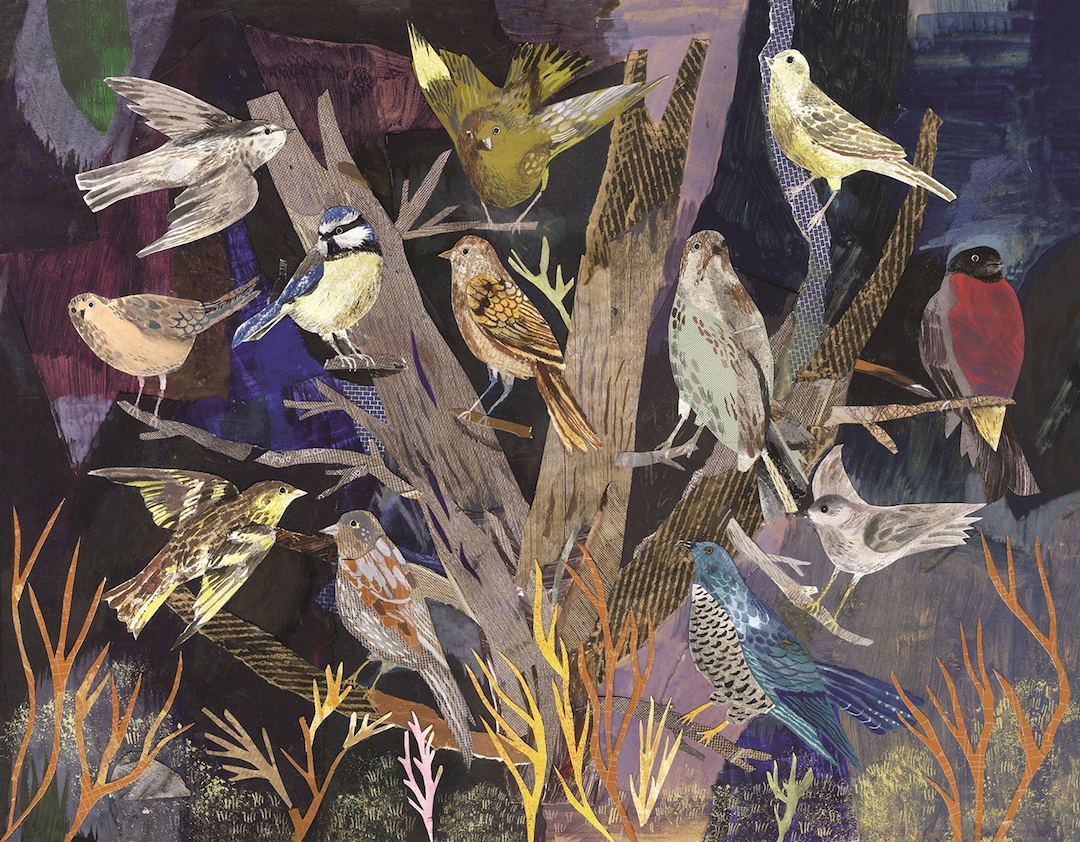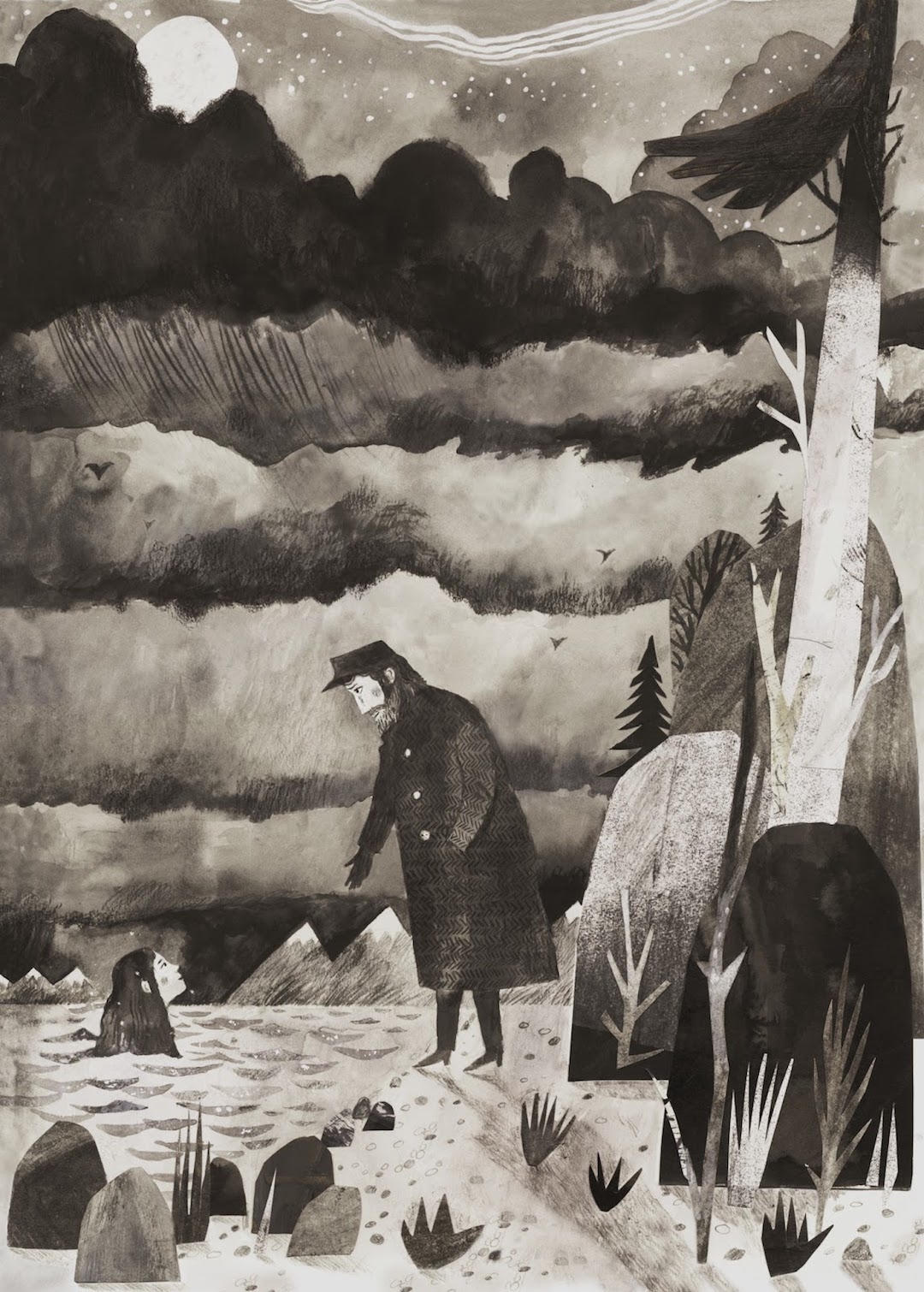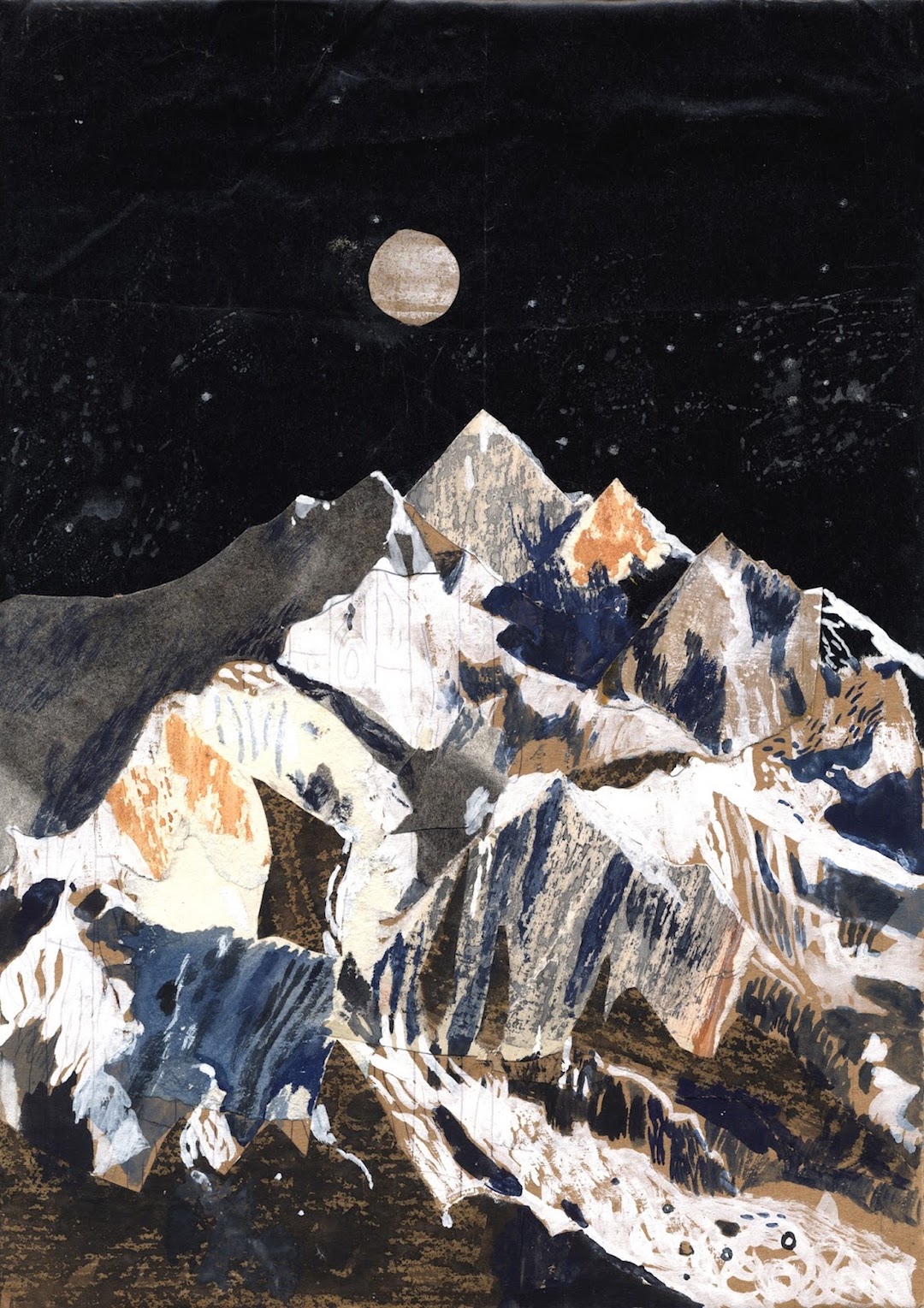 The post Interview: How Chris Hagan Defers Digital to Create Completely Handcrafted Illustrations appeared first on Brown Paper Bag.