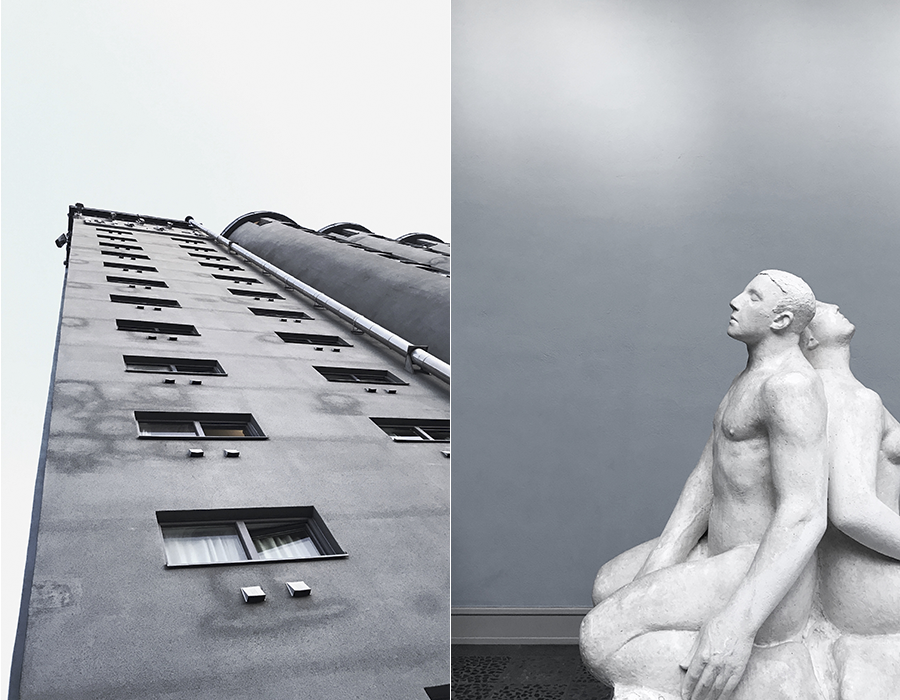 Autumn is for long walks with a coffee in your hand in crisp air, visiting museums, put on woolen sweaters and light candles at night. Gazing at the architecture around you and find some new favorite spots. The old silo here at Grünerløkka was made into a student house some years ago, and the landmark looks quite amazing in the afternoon light. Which also Victoria Terrasse downtown does (below), just completely different. Oktober started out like this, the rest of the month? I´ve literally been running between work, my own renovation project and more work.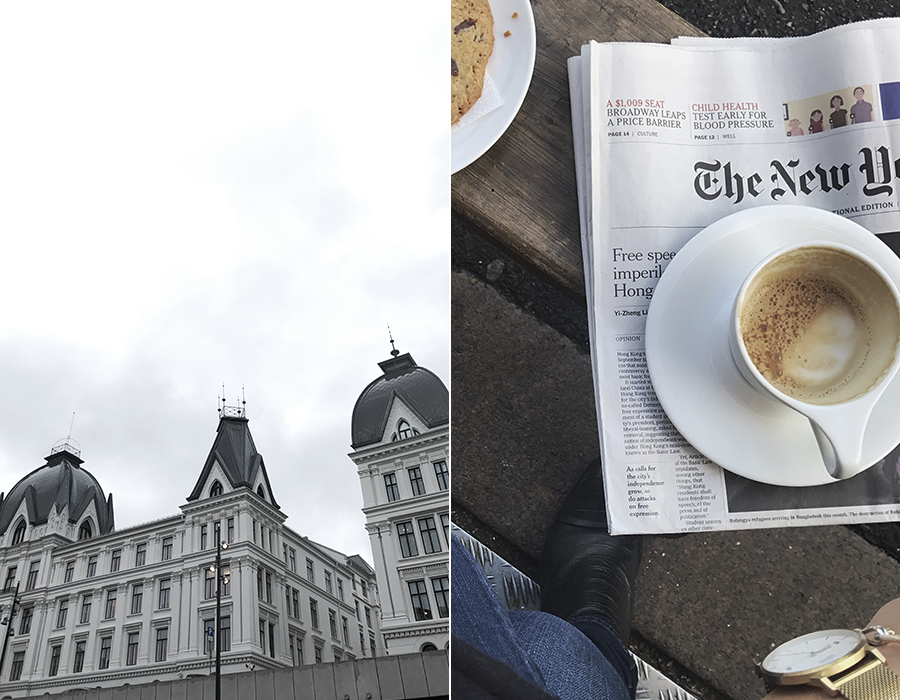 And that renovation project? I´m supposed to move in late December, my friends are now making jokes about me living one week in each of their homes from January. I am making my dream home, it´s so much fun and it does take so much more time than it should due to when I´m moving. Well, as long as the most important rooms are ready it´s fine. If I can have a shower and have my bed there. ..I might have taken on a bit to much, but why do anything half way?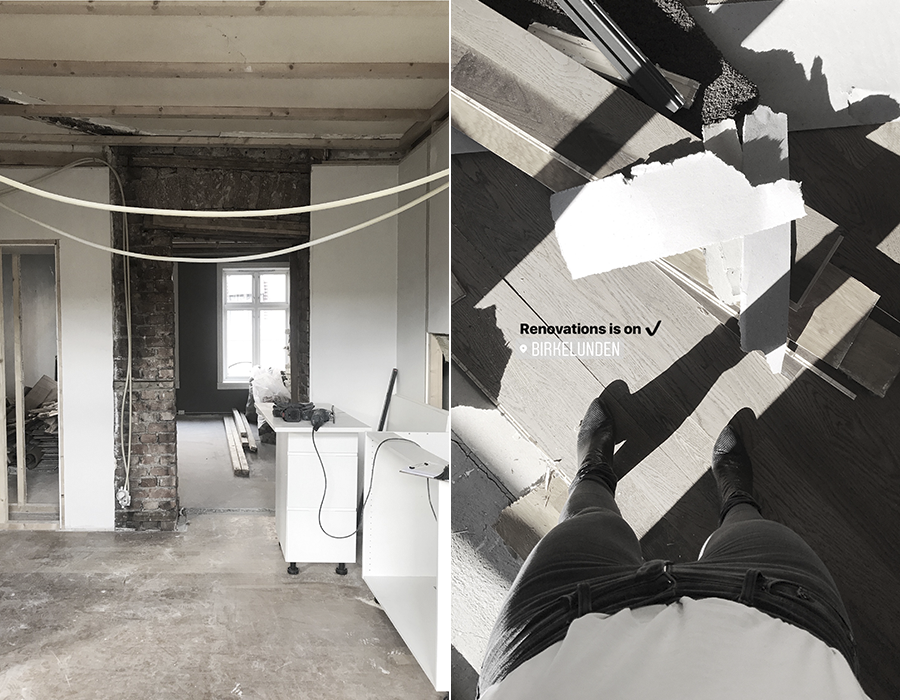 I´m almost done with the design of my new home, at least the layout, picking out the materials, lighting, faucets and in general everything that has to be in place from the beginning. I´ve given you some hints on how the kitchen and bathroom will look like here and here, some has changed along the way and I think I´ve even made some better choices after looking into alternatives. If I had time to look into alternatives for another two months I probably would, but that I don´t have time for.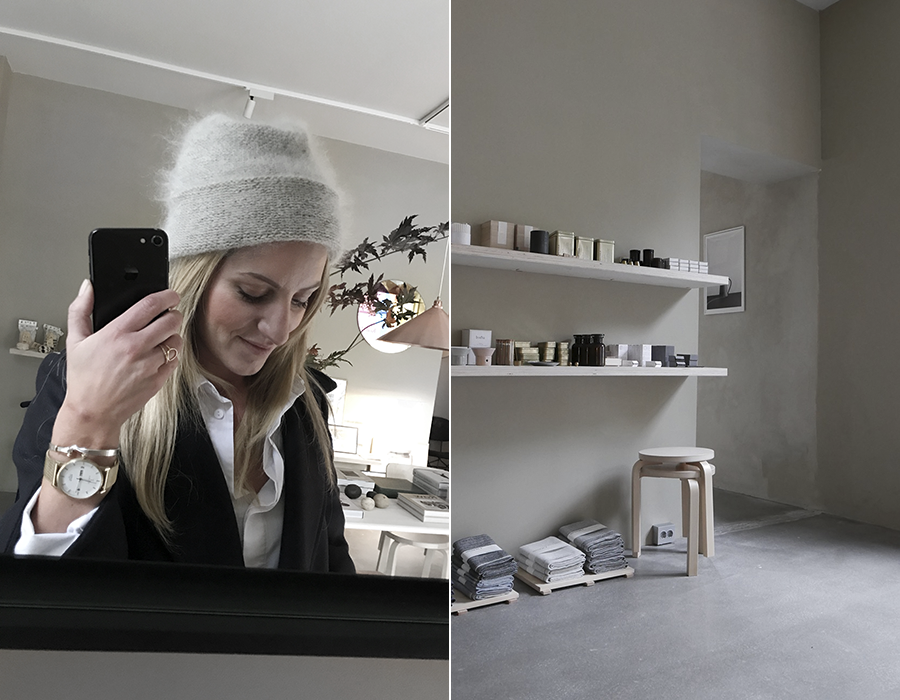 Others have been renovating lately too. The so very talented Jannike and Alessandro (Kråkvik & D´Orazio) moved into much bigger premises earlier this month, after renovating what has now become Oslos most inspiring concept shop. See more photos from Kollekted By here and here. Another inspiring shop is OsloDeco (photos below). OsloDeco is a webshop, but they do have a very inspiring showroom open by appointment. Read more here.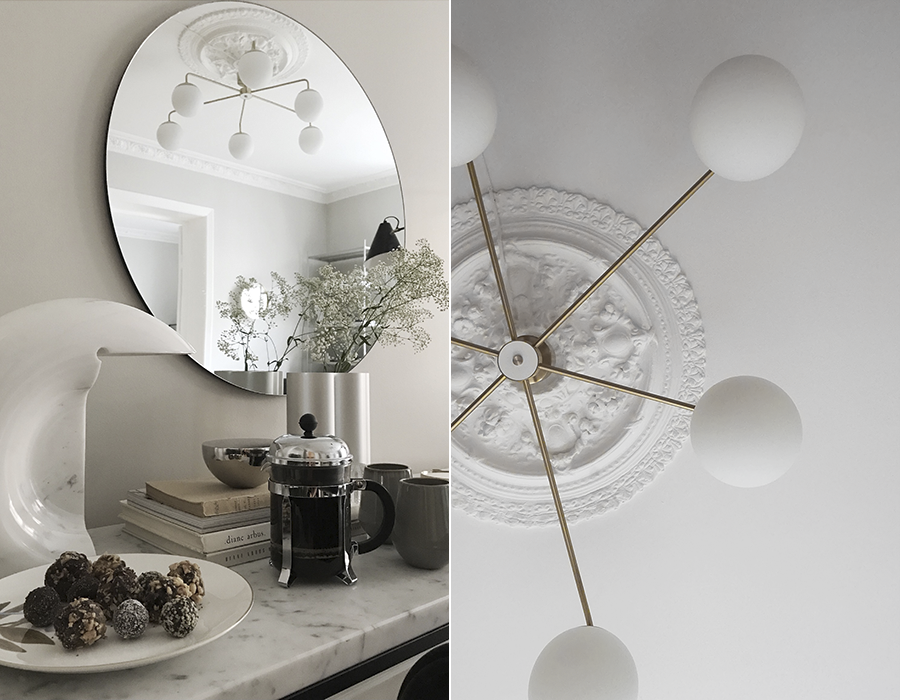 photos © elisabeth heier
My monthly sum up makes me realize how privileged I am. To be able to do the thing I love for work, to meet so many interesting and passionate people who dares following their dreams, to tell the stories. Meet people who inspire, and how much it motivates me in my work. I got the best comment on Instagram this week «Once upon a time you were a little girl with big dreams that you promised yourself you´d make real one day. Remind yourself!» I promise. When weeks fly by, the day doesn't have enough hours and paperwork takes over for creativity, I will. So hold on to that dream all of you.
Elisabeth
Innlegget INSTAGRAM STORIES // OCTOBER dukket først opp på ELISABETH HEIER.