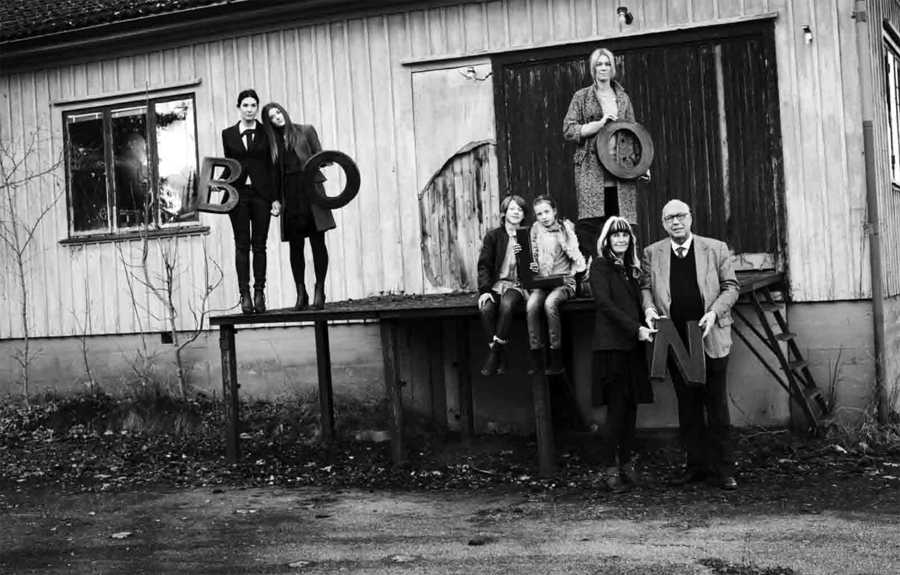 Sponsored
A couple of weeks ago I was invited to Stockholm and the opening of Bolon Lab Store. I knew Bolon as a higly renown Swedish flooring company, but there is so much more. Let me tell you the story of Bolon.
Over 60 years ago in Stockholm an idea sparked into life. Bolons founder Nils-Erik Eklund started making rag rugs out of textile waste, and in many ways he was ahead of his time. His ability to see oppurtunity where others couldn't still inspire his two granddaughters who runs Bolon today, Annica and Marie Eklund. Annica and Marie took over from their parents in 2003 and since then, they've been on a mission "to make Bolon a design-led innovator, fusing the conservative flooring concept their grandfather started with the creativity of the world of fashion." And although none of the sisters originally wanted to work in the «boring rug company» I have rarely seen anyone tell so passionate about their work as Annica did at the opening of the Lab Store.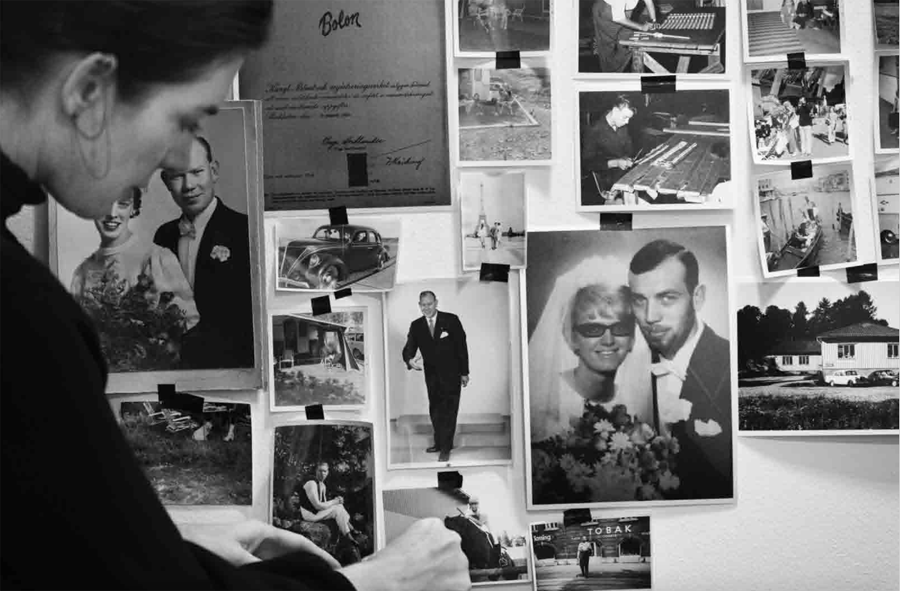 In 1967 Annica and Maries parents takes over the business and product development continues. From rag rugs to awning mats for caravans, to wall-to-wall woven vinyl flooring in the 1990´s. In 2003 when the sisters takes over the family business they bring their experience from the fashion industry as well as a wish to make the production sustainable into the company. The journey from a traditional flooring company to a top design house begins. The warehouse is moved from Belgium to Sweden, meaning production, design and all other functions are now based in Ulricehamn, their home town. Today Bolon has 117 employees and are recognised worldwide for their award winning flooring and collaborations with some of the the world´s most acclaimed innovators and creatives.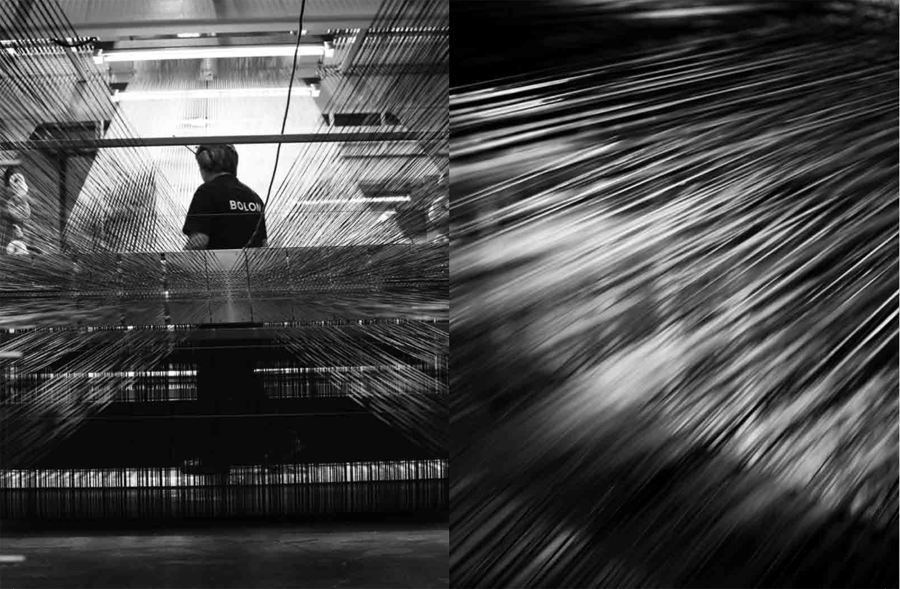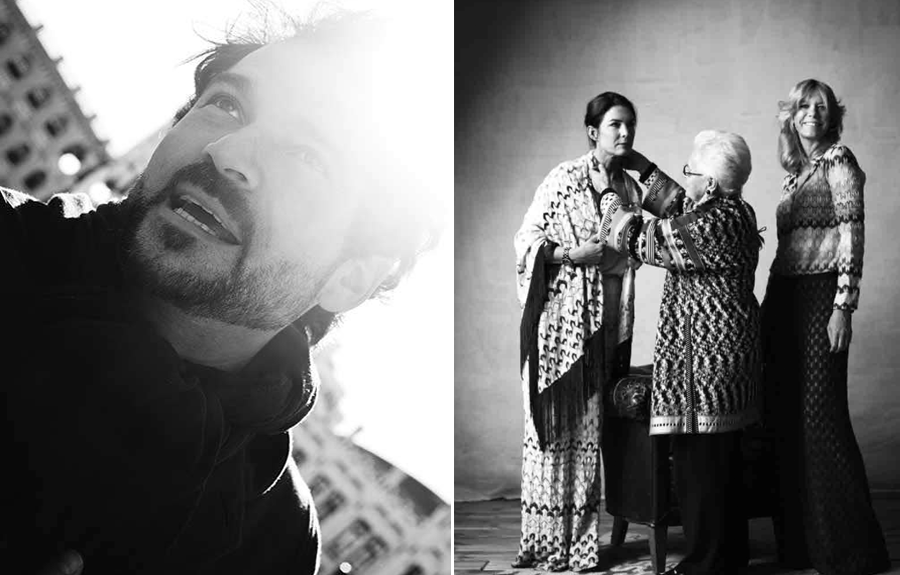 On discovering that Armani is using Bolon products, the journey from traditional flooring company to top design house begins in 2003. The Eklund sisters wish to merge the creativity of the world of fashion with their conservative flooring concept resulted in a design collaborations with the legendary fashion house Missoni. The "Bolon by Missoni" collection was revealed during the spring of 2012, and the richly coloured, versatile, and powerful collection of exclusive woven floors gives new and exciting expression to Missoni's beloved and characteristic attributes. In 2015, the collaboration between Bolon and Missoni continues – and for the first time, it includes an interpretation of Missoni's classic Zigzag pattern.
In the world of architecture, the name Jean Nouvel commands instant respect. The first collaborative project between Bolon and Jean Nouvel was presented during the Stockholm Furniture Fair in February 2012, and in 2016, Bolon and Jean Nouvel collaborated to launch the flooring collection Bolon by Jean Nouvel Design. A collection of handmade, industrial flooring products, defined by a bold colour palette, subtle striping and strong architectural expression. «The freedom is yours to use the flooring to play with colour and light, and engage the windows of the space. It is not a decorative carpet, but an architectural floor." Jean Nouvel (Photos from the Bolon by Jean Nouvel Design collection below.)
Further on we find Jaime Hayon, Tom Dixon, Ilse Crawford, Giulio Cappelini, Philipp Thonet and many more on the impressive list of designers who has been using Bolon in their projects.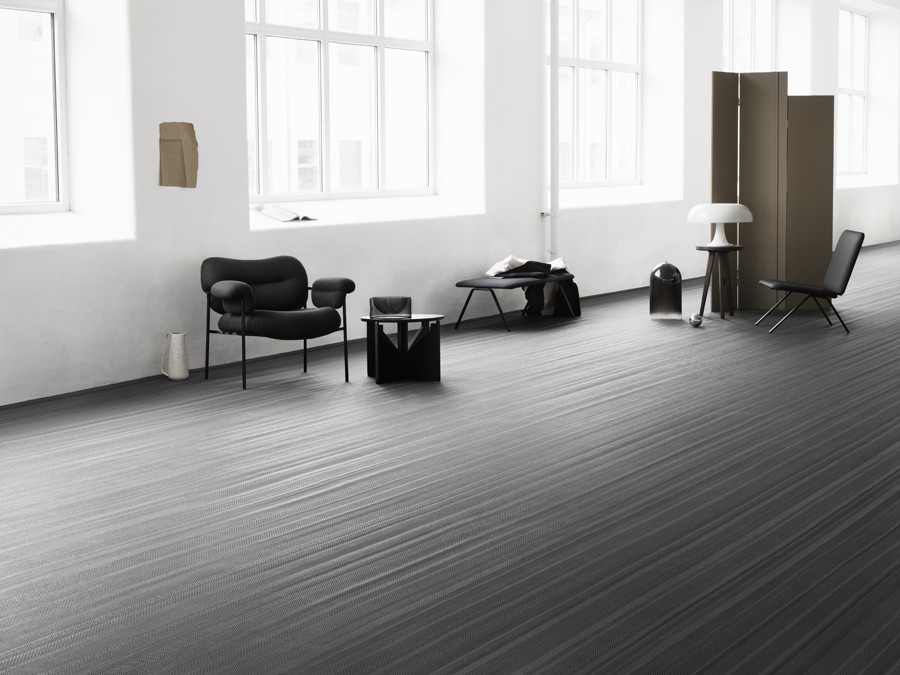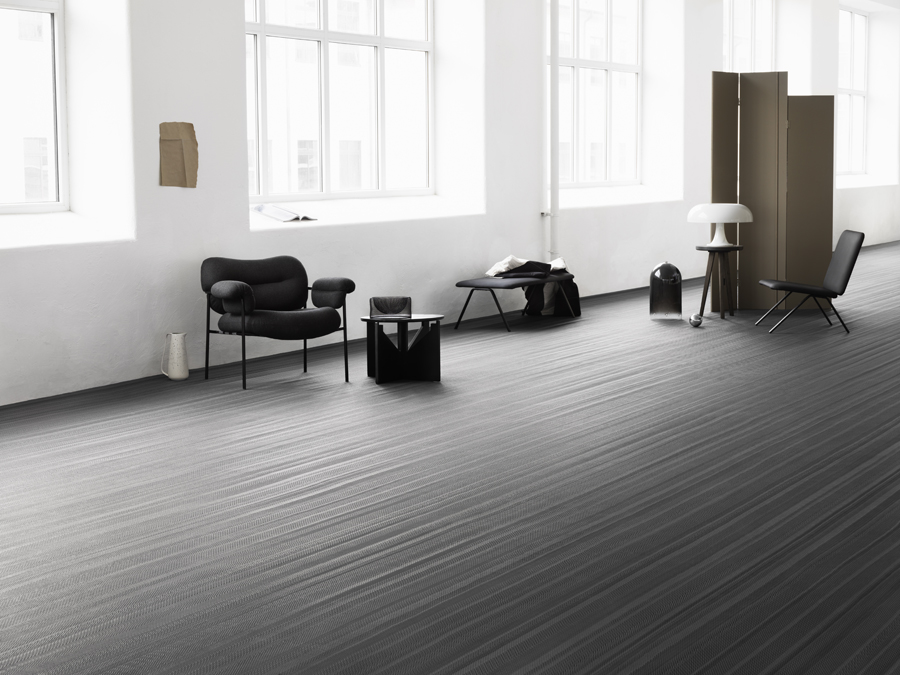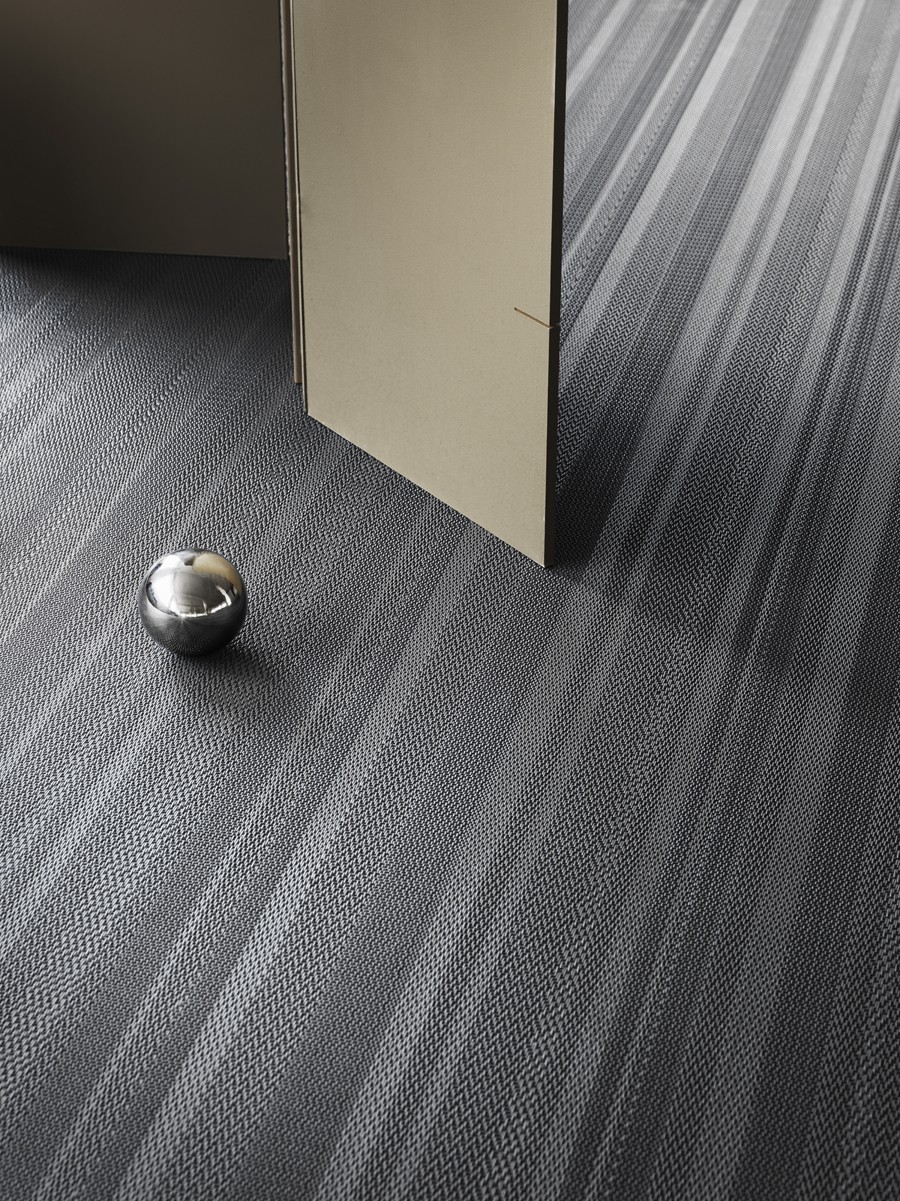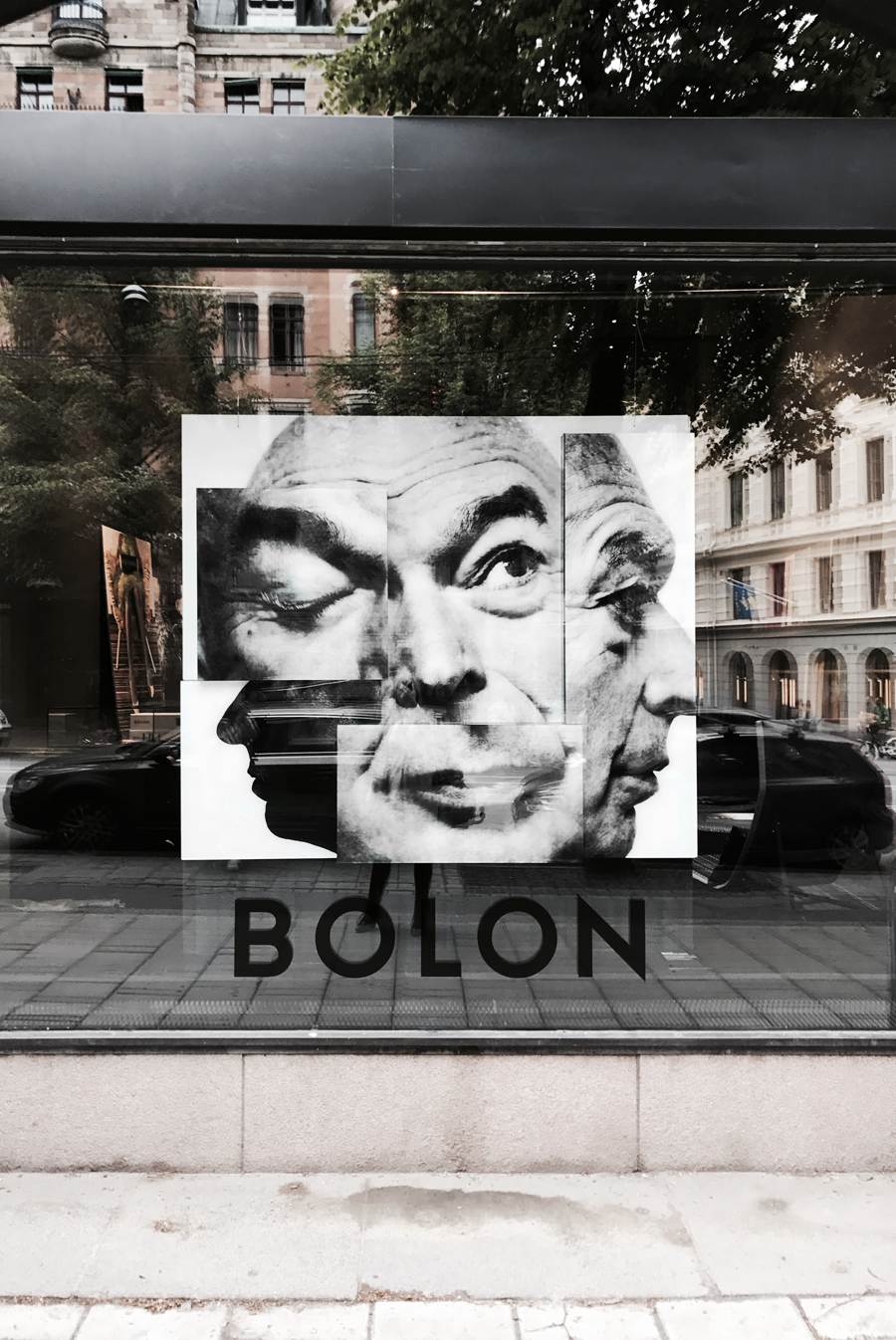 The Bolon Lab Store looks amazing, and already before you enter you get a feeling of something very different than what at least I expected from a flooring company. But this is not just a flooring company, its a design house. Bolon has created a living laboratory for flooring innovation, where the concept of the traditional showroom has been expanded to include food, hospitality and community, and where visitors are treated to a fully immersive experience of the Bolon world. Exactly like we did with the very delicious breakfast and the introduction to the story of Bolon. A story which both impressed and inspired me so much.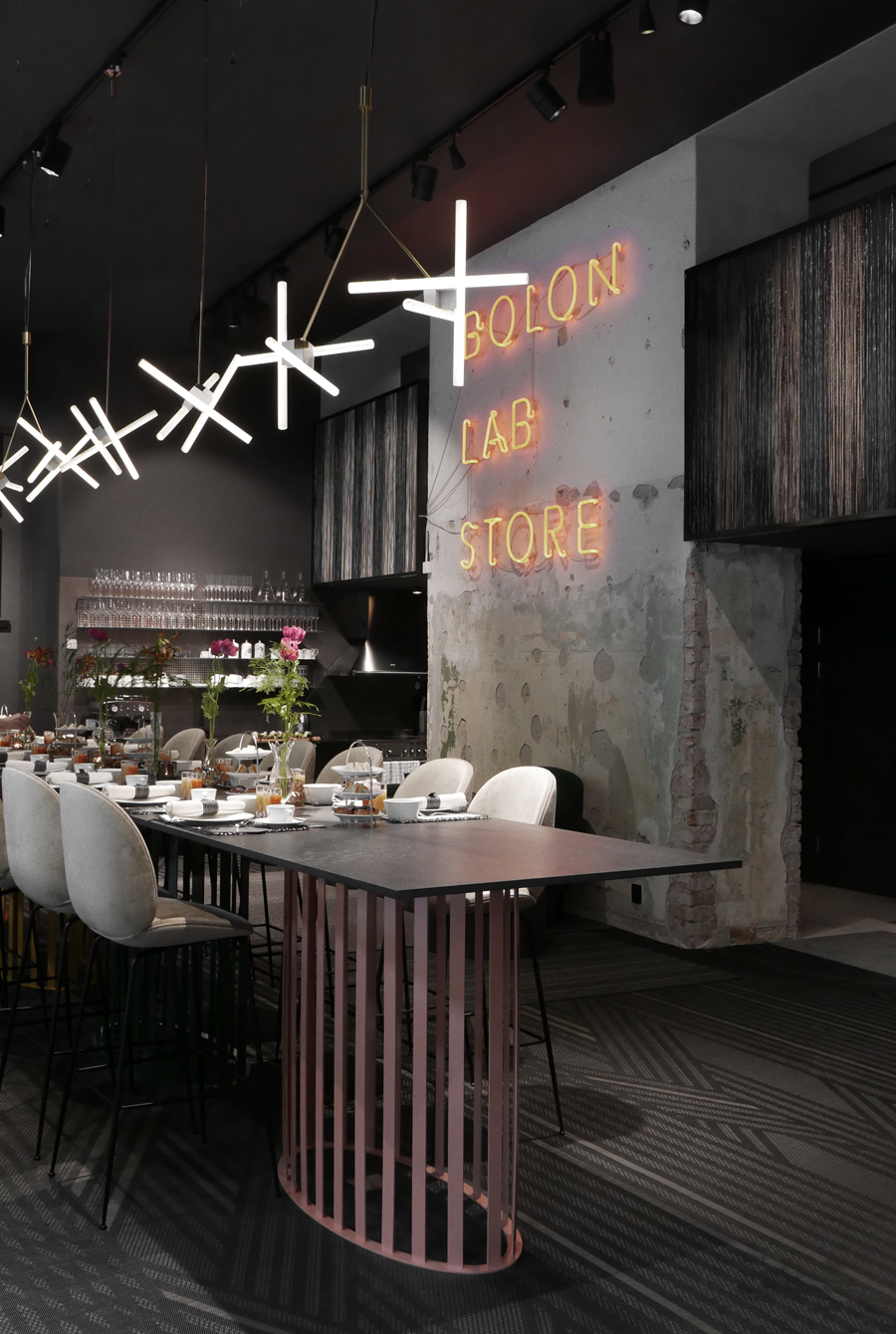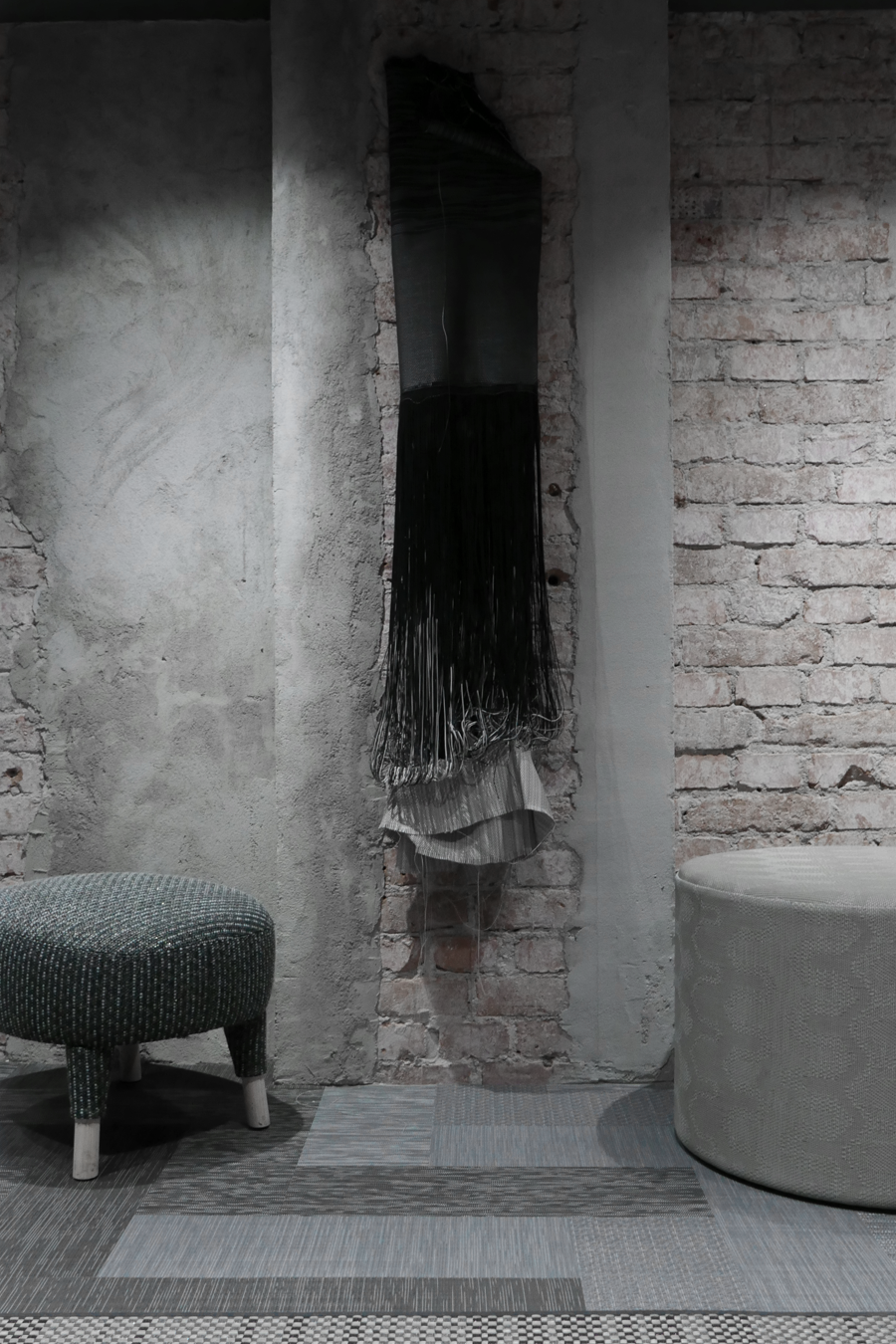 At the opening they presented several news, both an experiment where top international brands has interpreted Bolon textiles on voluminous design objects and their very first rug colllection. The rug collection marks the debut of Bolon's new direction toward interior design and were originally designed for Annicas og Maries small boutique hotel in Italy. (Villa La Madonna, it looks amazing!) In alternating stripes in muted tones with a subtle shimmer, the rugs are the result of an experiment to combine glitter thread and wool to achieve a tactile effect characteristic of Bolon's refined look and durable quality. Its colour and material palette, the result of an extensive research and development process, take inspiration from the deep jewel tones and moody neutrals of fashion textiles. Bolons original vinyl based product remains, now enhanced both with wool and glitter yarn. Creating a softer look and feel, and an expression which is both physically and aesthetically new for Bolon.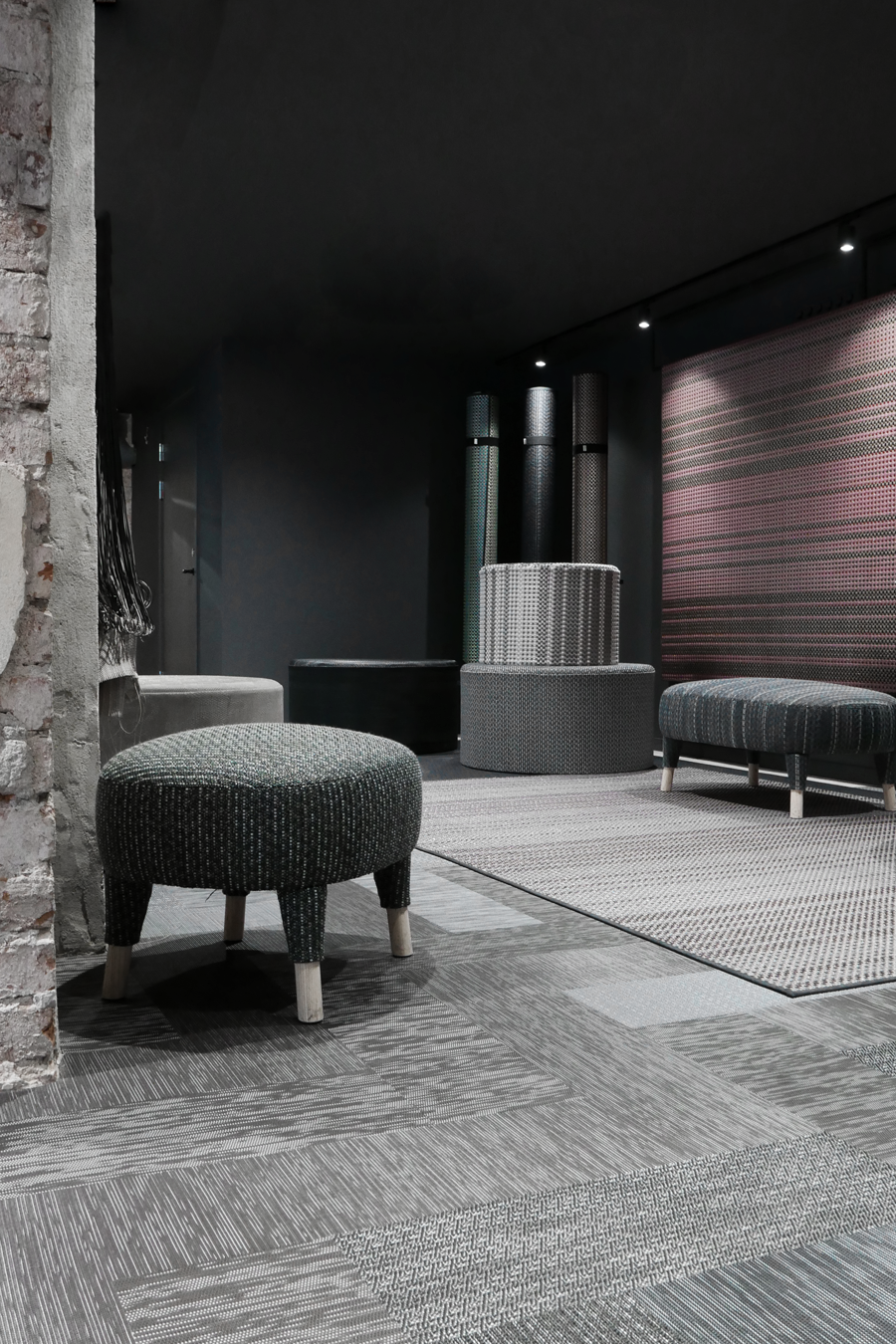 I don´t think the Eklund sisters will stop with this when it comes to moving towards the world of interior design. The poufs in the photo above is one of a kind and only sold at the lab store in Stockholm, but these are really perfect for both hospitality and recidential projects. And with the rug collection they have endless possibilities when it comes to design. I can´t wait to see what comes next from Bolon. I am sure it´s something quite amazing.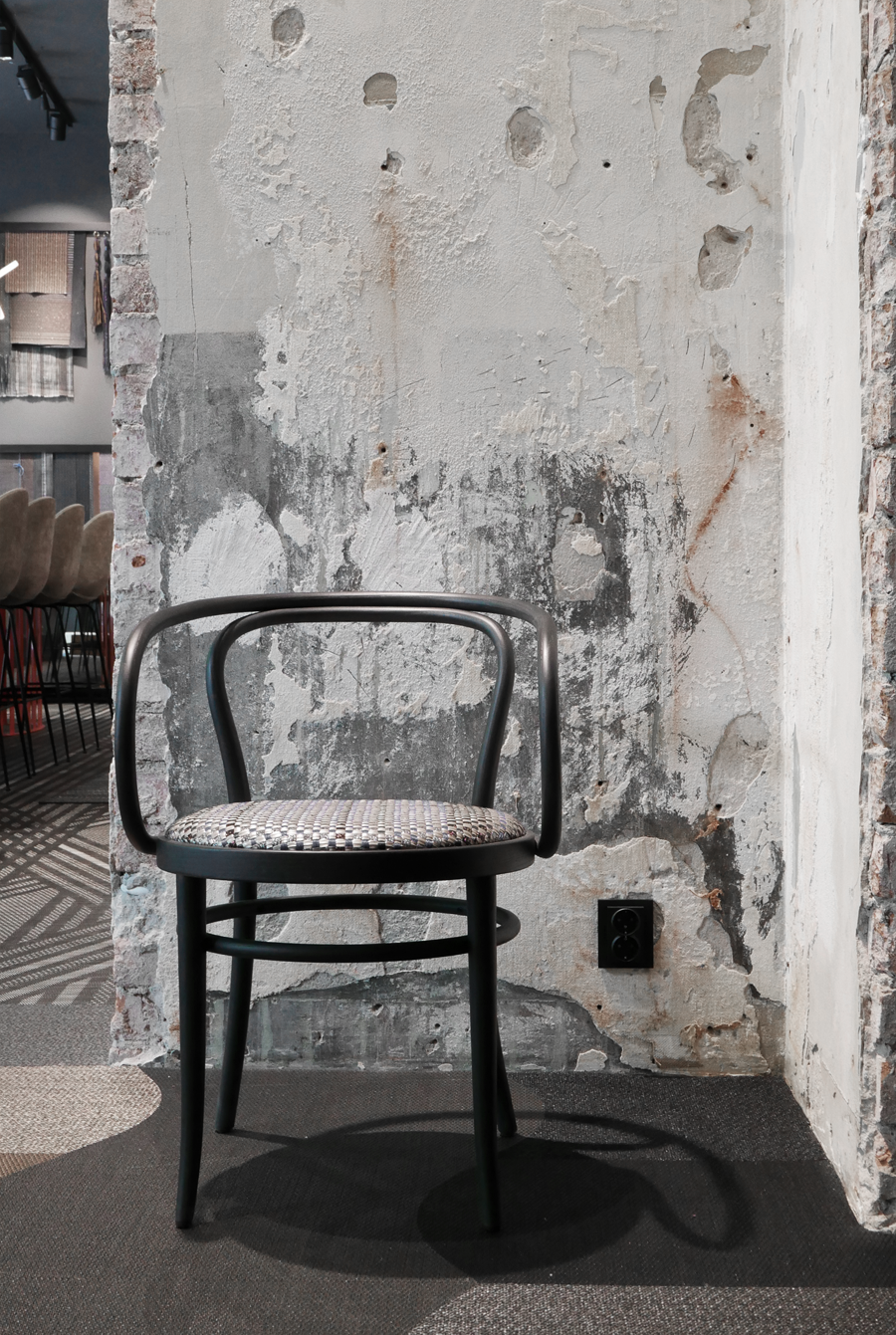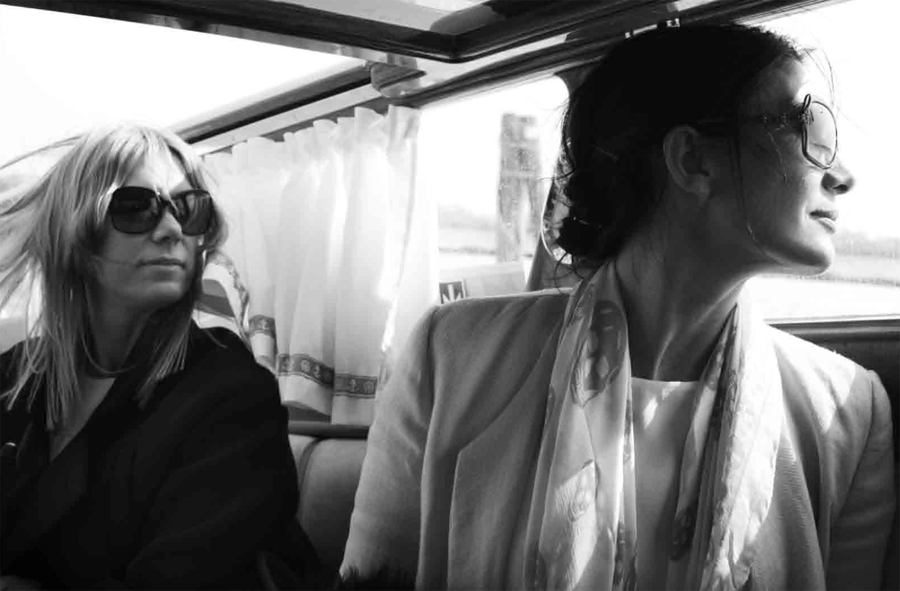 Photos 1/2/3/4/5/6/12/13 via Bolon, photos 7/8/9/10/11 © elisabeth heier
Elisabeth
LagreLagreLagreLagre
LagreLagre
LagreLagre
LagreLagre
LagreLagre
LagreLagre
LagreLagre
LagreLagre
LagreLagre
LagreLagre
LagreLagre
LagreLagre
LagreLagre
Innlegget INNOVATORS AT HEART, THE STORY OF BOLON dukket først opp på ELISABETH HEIER.