Washington's very first all-concrete building and still ever so recognizable thanks to its unique, gothic-revival terracotta façade, the Mather Studios has a life of its own. Originally built in 1919 as an office building that also acted as movie and film storage facility, the structure has been subsequently used in a variety of years as decades passed by. Abandoned in the 80's, it is now home to some of the most beautiful and sought-after lofts and condominiums in the neighborhood. The Mather Studios Renovation by Balodemas Architects is one such dashing apartment remodel that combines an industrial backdrop with modern refinement.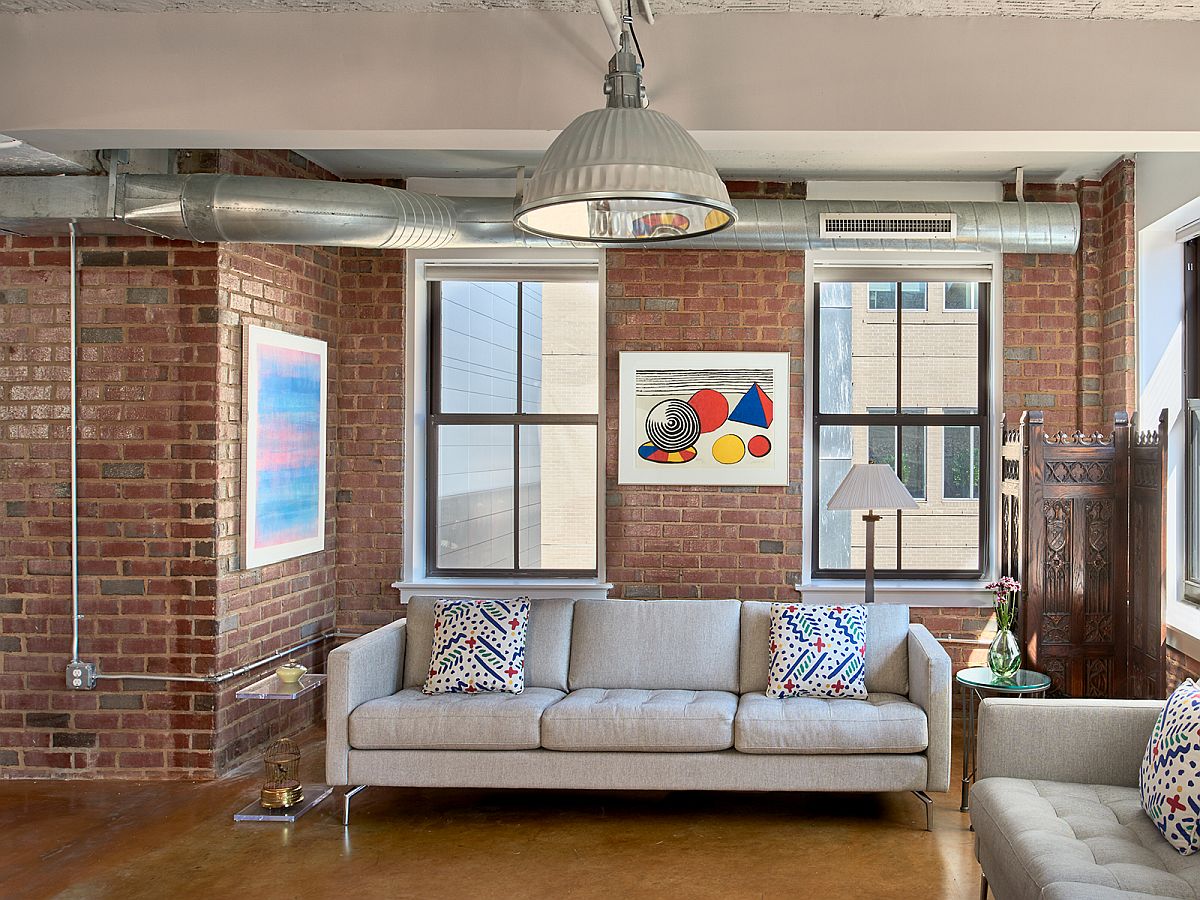 It is lovely, exposed brick walls, duct pipes with their metallic glitter and distressed concrete surfaces that shape the backdrop of the re-energized apartment. Modern finishes are carefully intertwined while highlighting the storied past of the apartment even as sliding doors with translucent panes allow for free passage of light. The open plan living area charms you instantly with colorful pops of pink being brought in by the dining table chairs and plush armchairs. There is definitely no shortage of vivacious color and personality here!
RELATED: Nineteenth Century Barcelona Apartment Gets a Trendy Modern Upgrade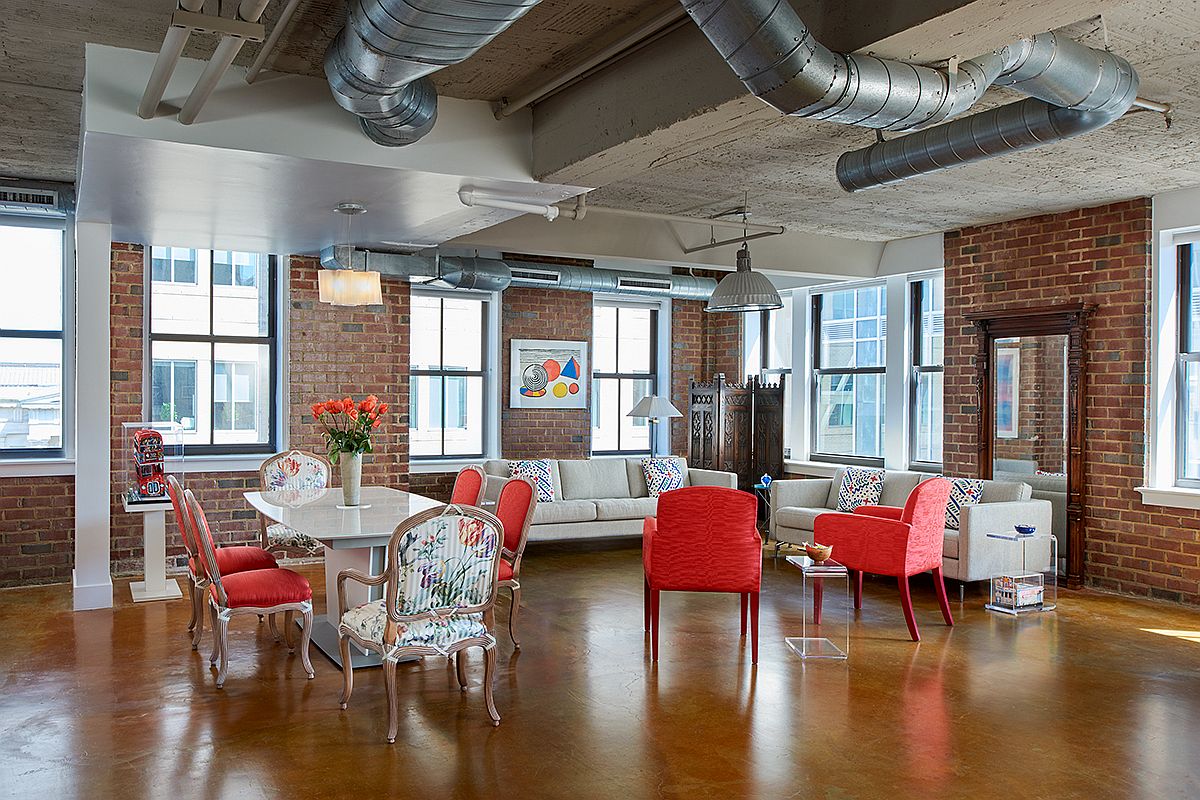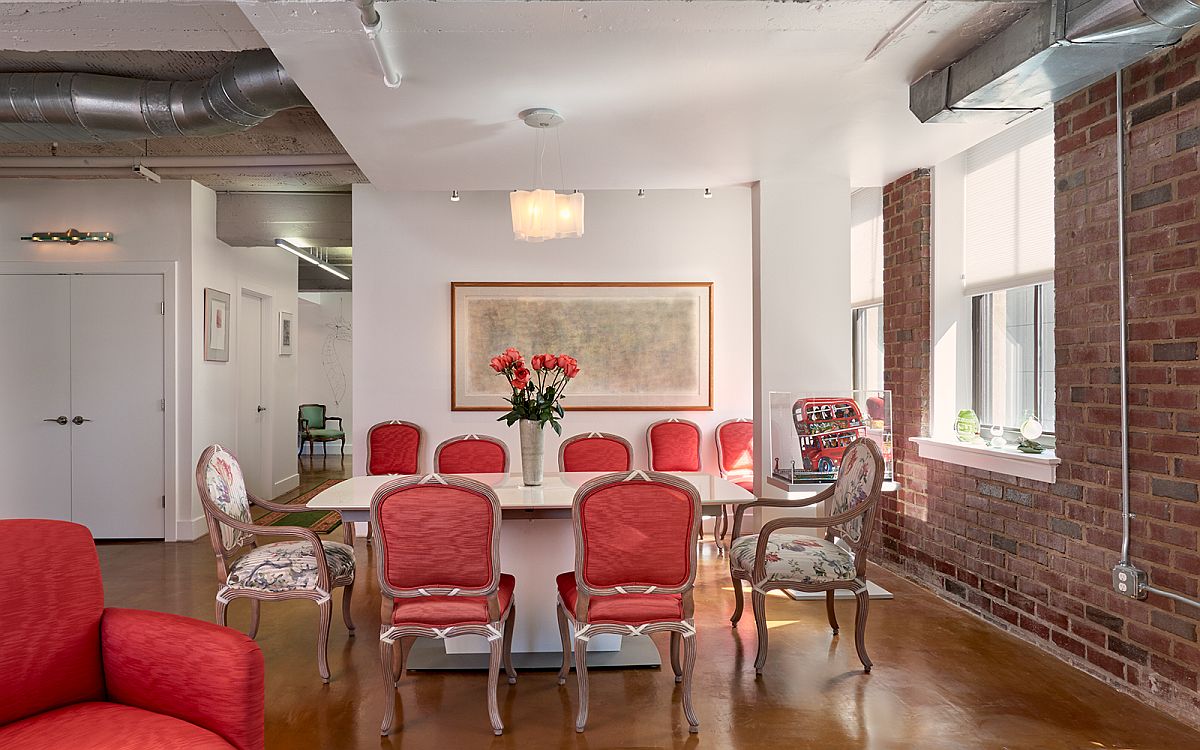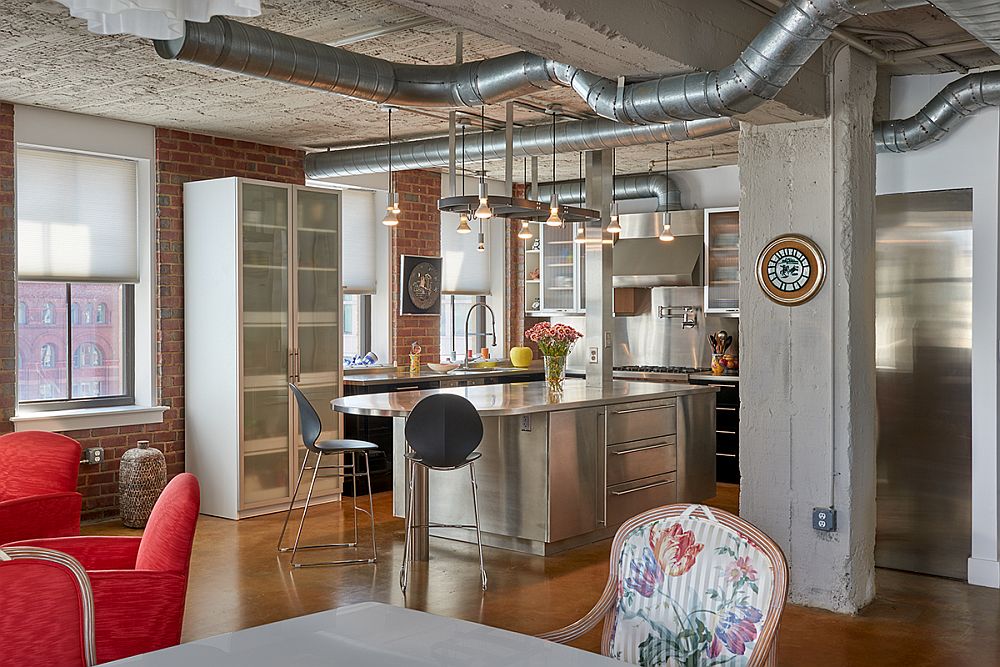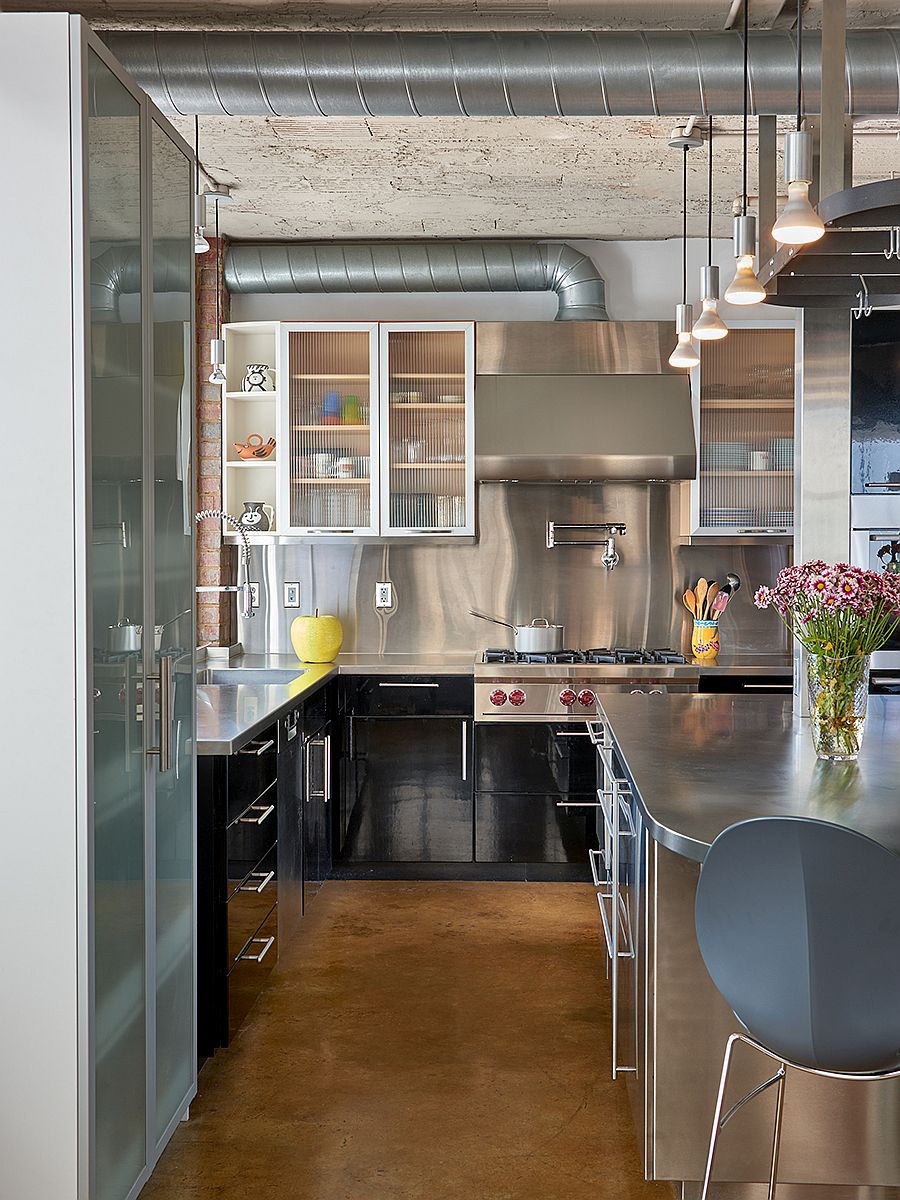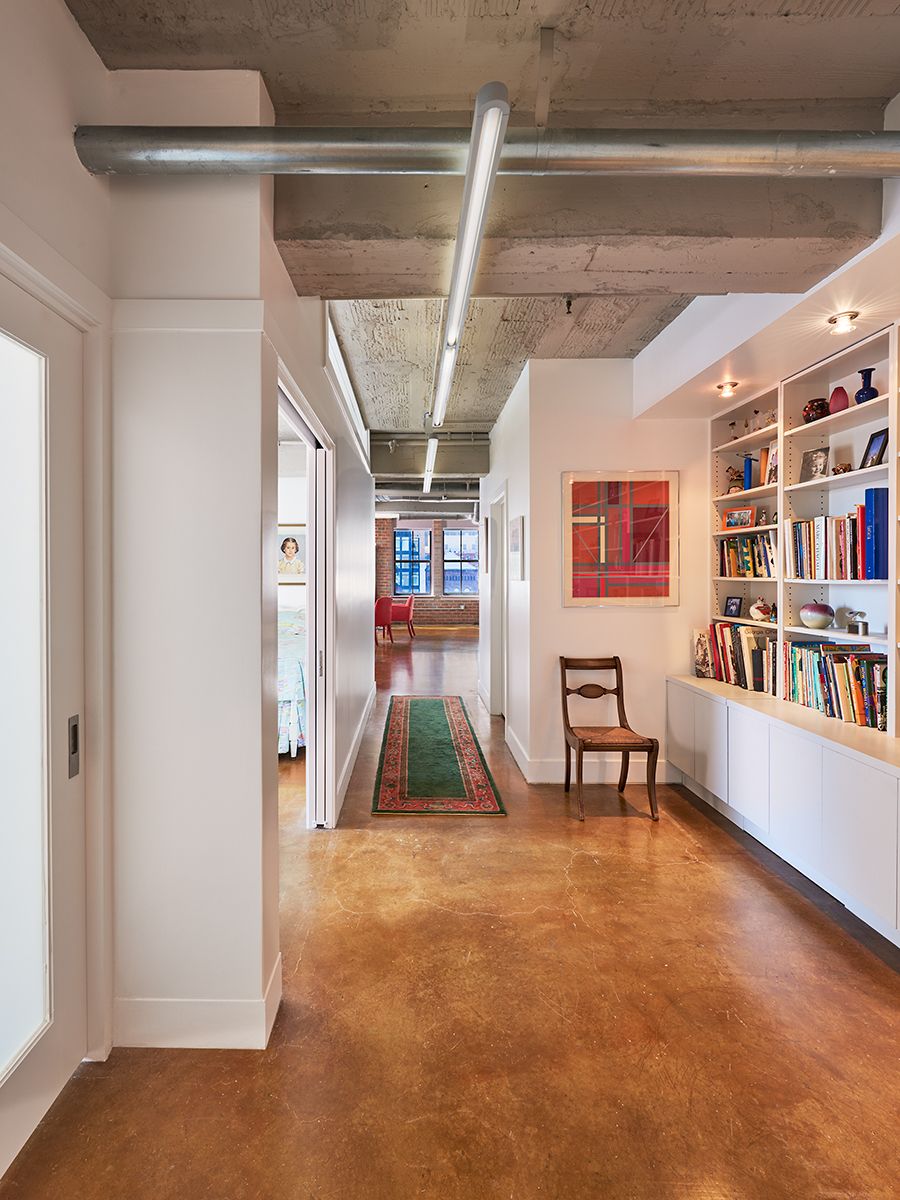 There is an eclectic blend of modern and classic décor pieces inside the apartment with sparkling stainless steel appliances stealing the spotlight in the kitchen. Large windows that bring ample natural light and smart, modern shelving completes the transformation which is both aesthetic and functional. [Photography: Hoachlander Davis Photography]
RELATED: Modern Industrial Vancouver Apartment in Wood, Concrete and Brick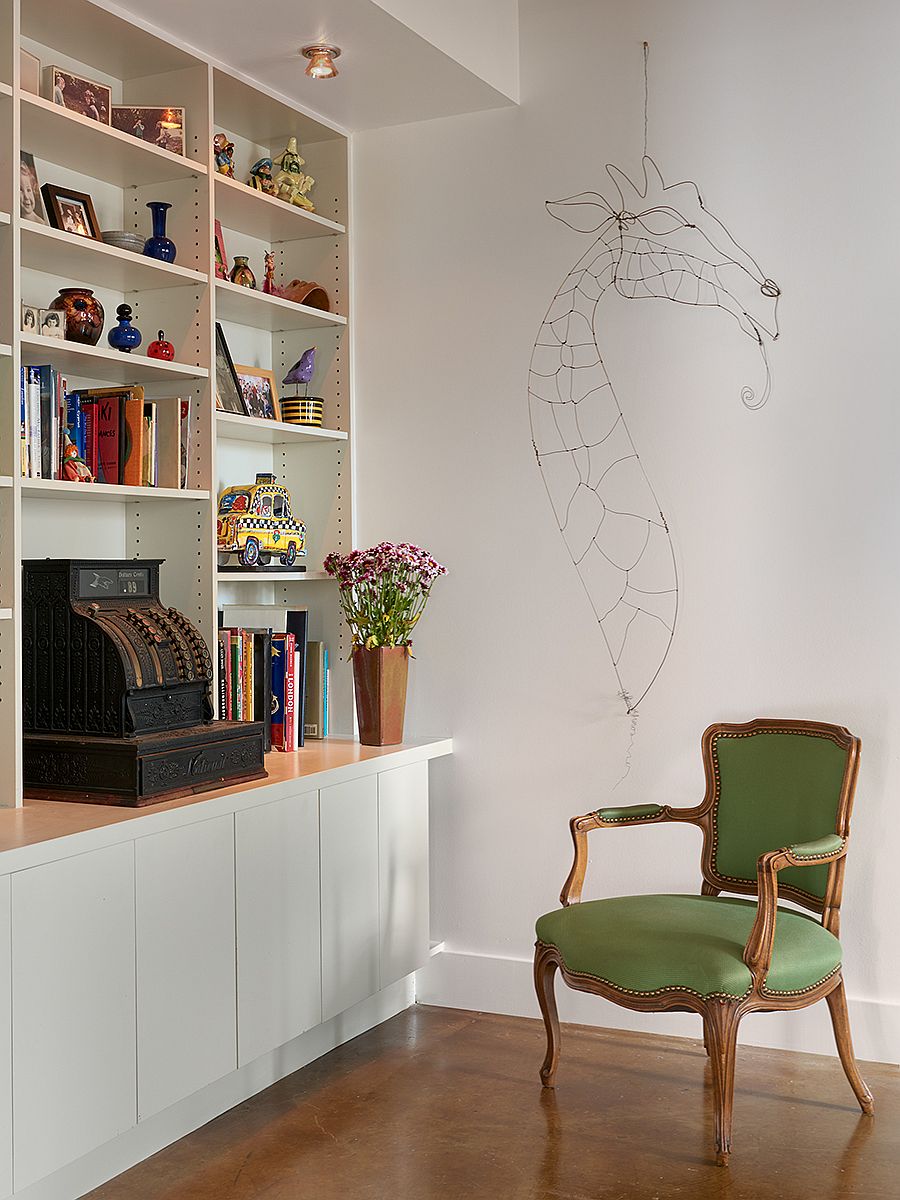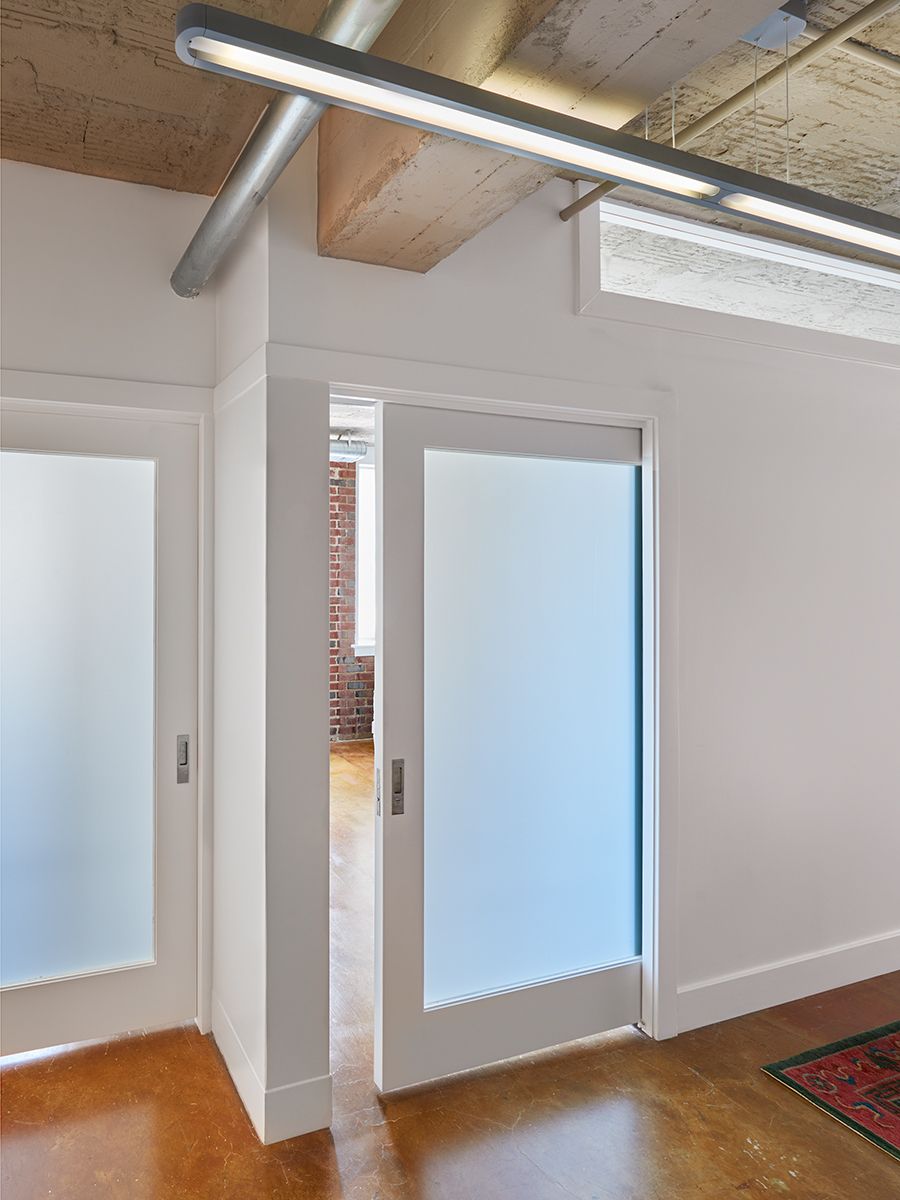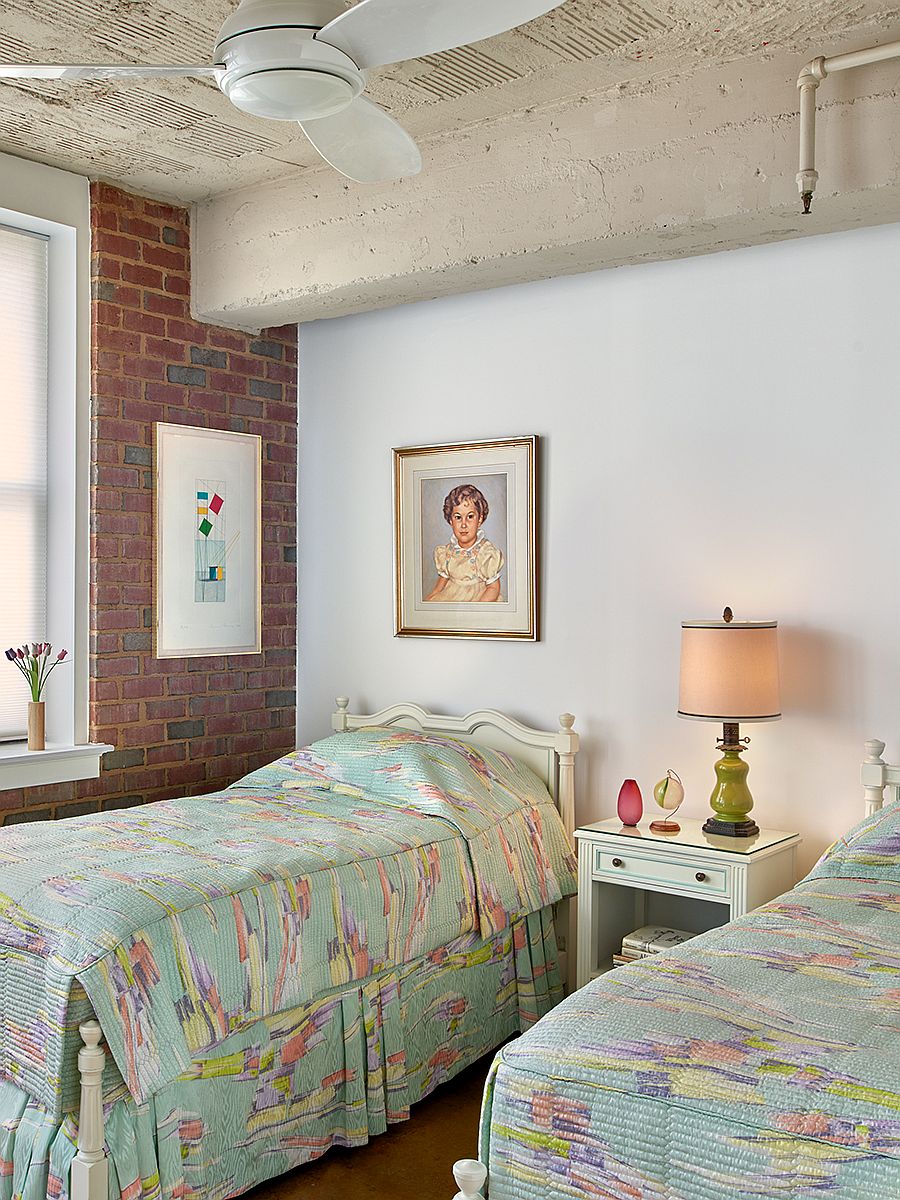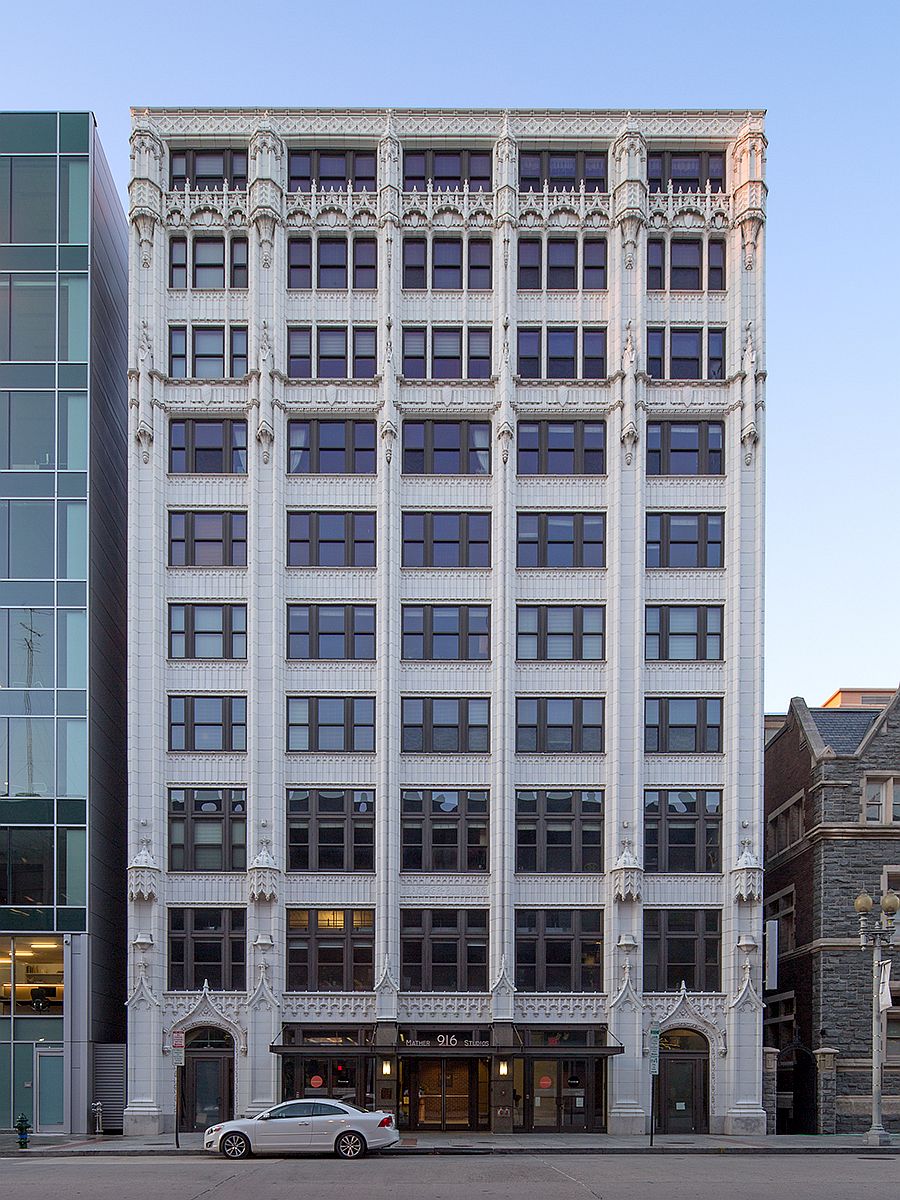 You're reading Industrial Apartment in Iconic Mather Studios Gets a Colorful, Modern Upgrade, originally posted on Decoist. If you enjoyed this post, be sure to follow Decoist on Twitter, Facebook and Pinterest.