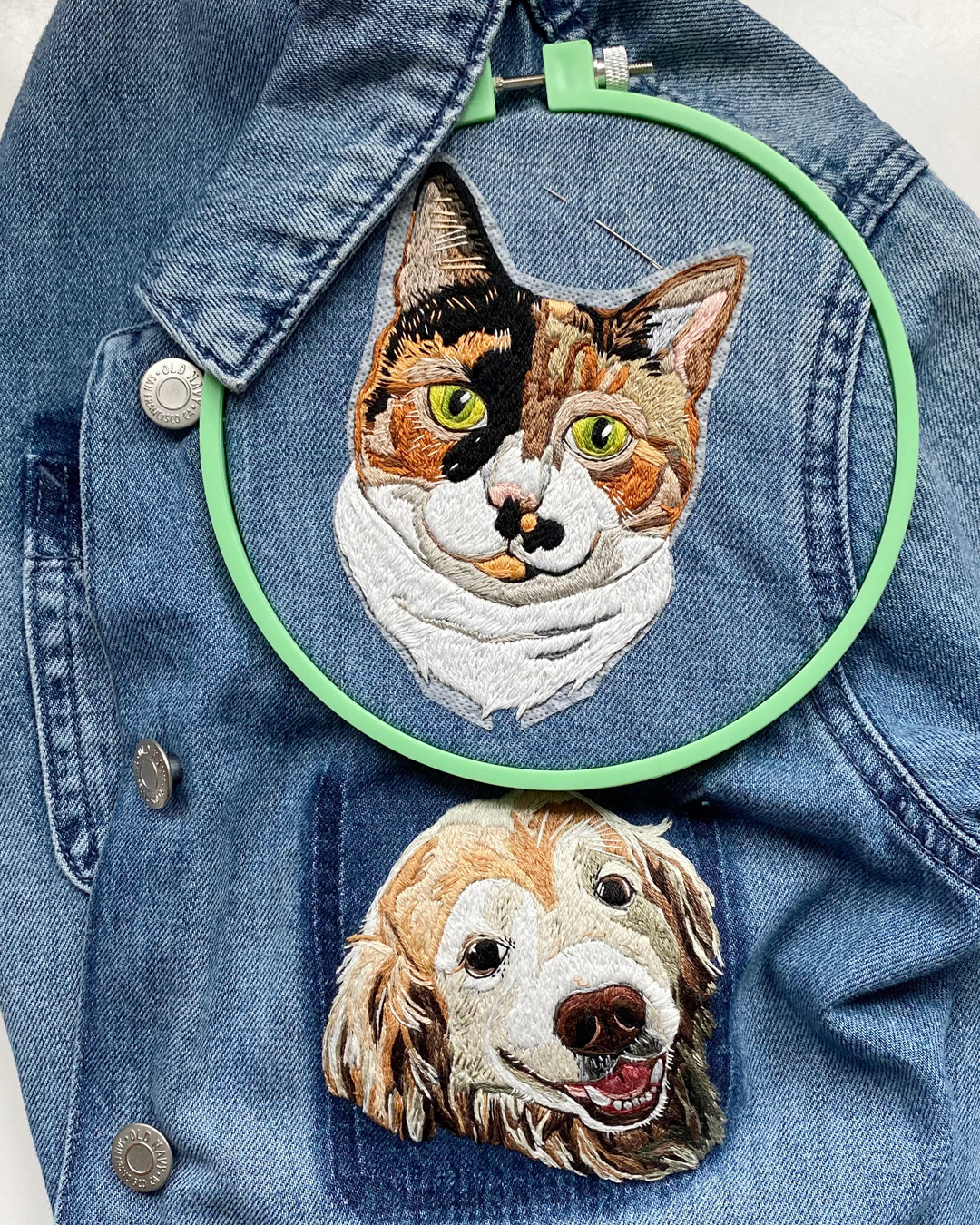 This article is brought to you by Brown Paper Stitch, my business that makes your wardrobe pawesome by embroidering your pets on clothing.
We're halfway through the year, so it's a great time to catch up on my 1 Year of Stitches project. As in previous years, I started it out with great expectations, all bright-eyed and bushy-tailed. Don't get me wrong; I'm still stitching each day. But my goal of finishing one animal a month on my #creaturecoat isn't going to happen. I worked on my portrait of Pauline, for instance, from February to the end of April. I'm happy to have moved on from that embroidery, and now I'm working on a pocket kitty that I first stitched last year. (I didn't have time to sketch anything new.)
The neat thing about consistently chronicling your work is you can see how you've improved over time. Even when I first sketched and stitched this kitty a year ago, I've continued to hone my drawings and refine my portraits. This kitty is a little less detailed than the other portraits on the jacket. So, along the way, I'm planning on adding some three-dimensionality to make the visual style more in line with what's already on my #creaturecoat.
I'll admit that I'm a little disappointed that I haven't been able to stitch as much as I like. But, it's with good reason. I've received a consistent flow of pet portrait commissions, and that work comes first. It's a good problem to have!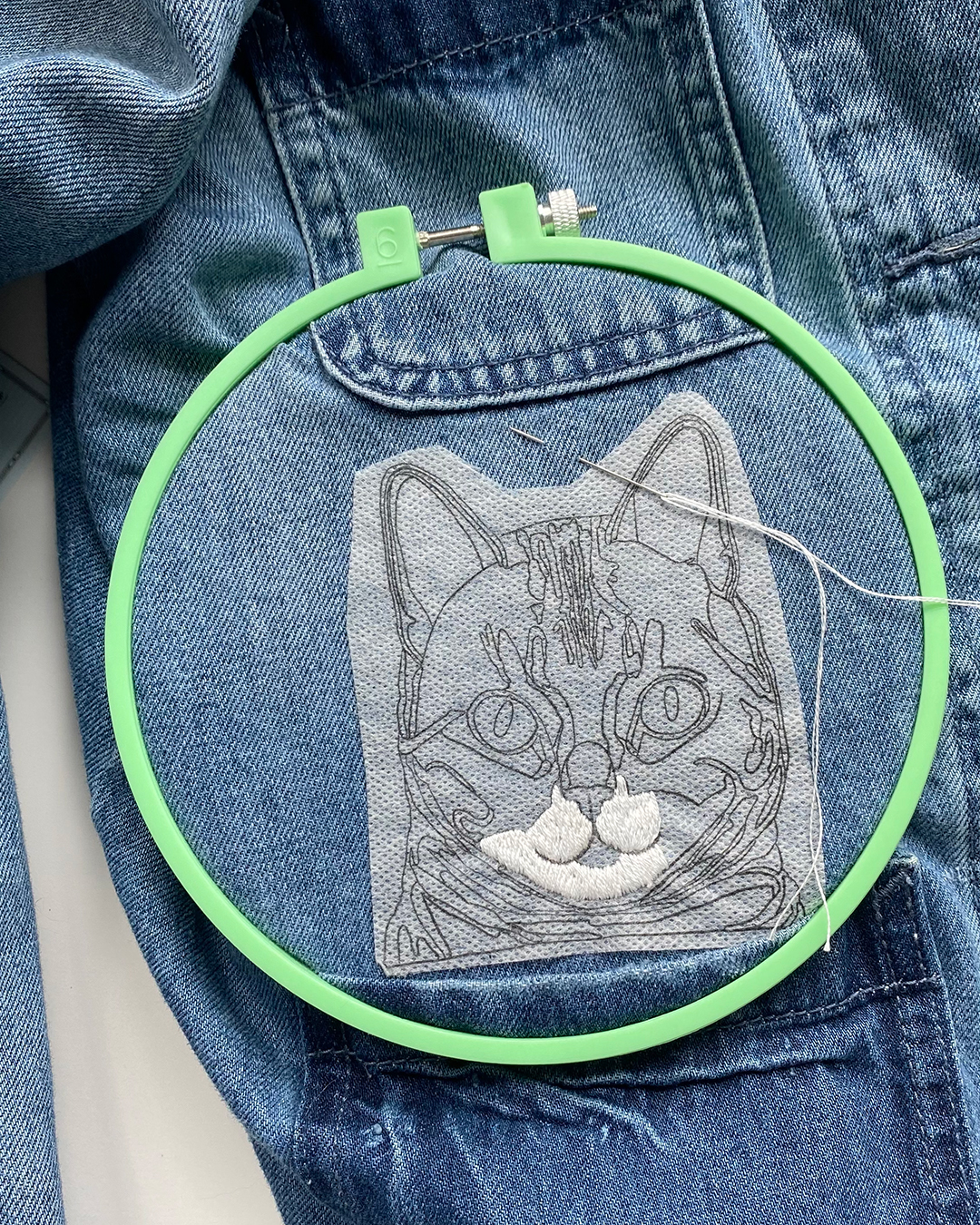 As in other years that I've worked on 1 Year of Stitches, I am also feeling a bit of the grindy-ness of this project. It's inevitable; it's not the beginning or end that's hard about any sort of endeavor. It's the middle of it, where you can't quite see where you're going yet. You just have to trust that it will all work out okay.
One way to do this is to have a semblance of a plan forward. Milestones, if you will. Once complete the pocket kitty, I will turn the jacket over and stitch along the back yoke. I am excited about what's to come!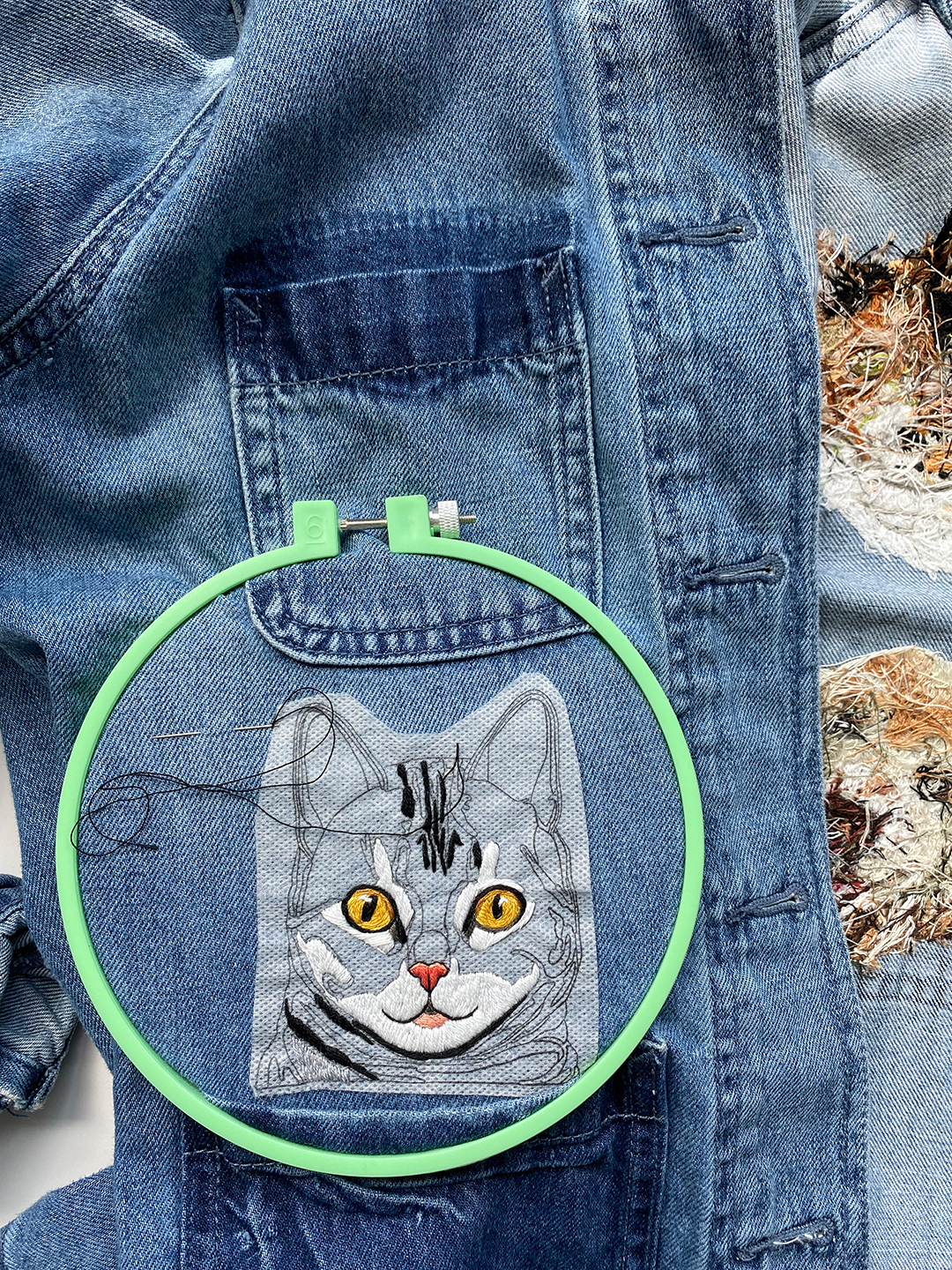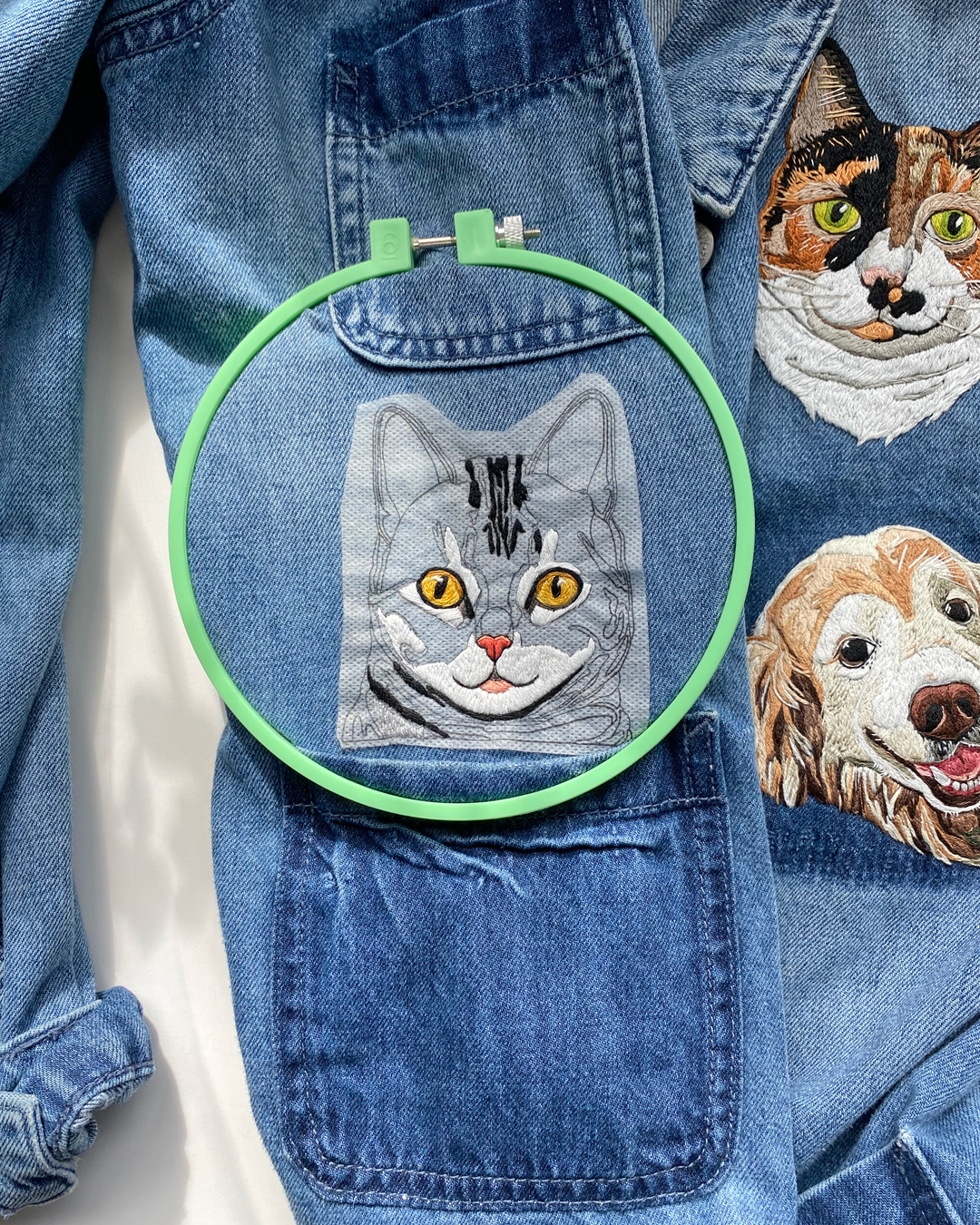 The post I'm 6 Months Into Embroidering '1 Year of Stitches' — Here's How It's Going [Brown Paper Stitch Dispatch] appeared first on Brown Paper Bag.