Its soon advent but my home is somehow still very much looking like autumn when it comes to colors. I've already done Christmas for work, and look so much forward to decorate for myself as well. Put up stars in the windows, bring in branches for hanging cute paper ornaments, wrapping gifts (still have to buy them though) and bake with my kids. Best time of the year! Anyhow, decorating this blank canvas for the festive season will be so much fun – a year ago it was still a construction site and I moved in two days before New Years Eve. No deco back then.
Above Kolonn vase, pre Christmas gift from a dear client of mine. A couple of dried hydrangeas looks beautiful – the dried flower-vibe seems to be the thing this fall!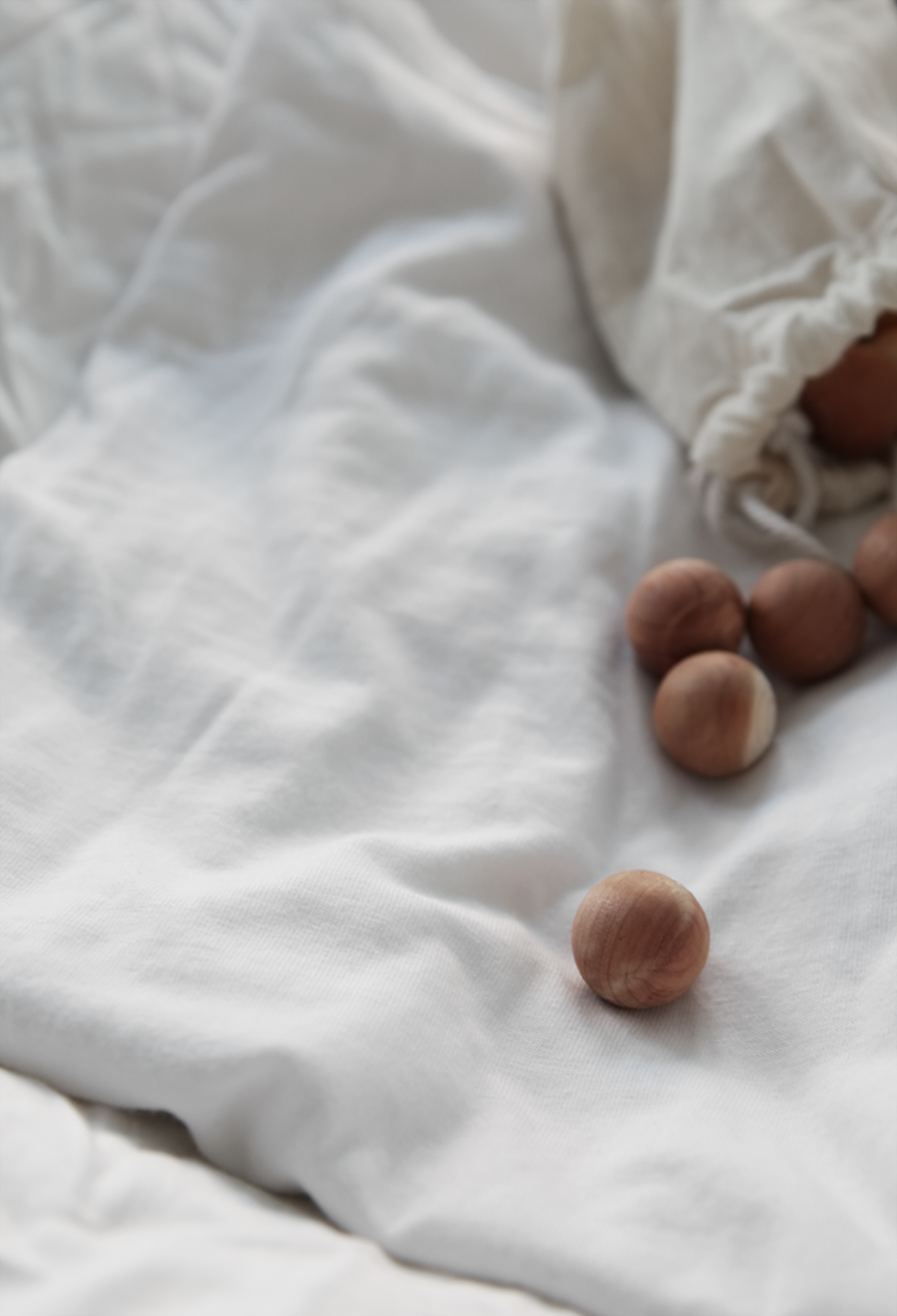 Cedar balls smells wonderful and in addition they protect garments and textiles against pests and mildew. I admit I have them in my wardrobe only because they smell so good.. Found at Granit.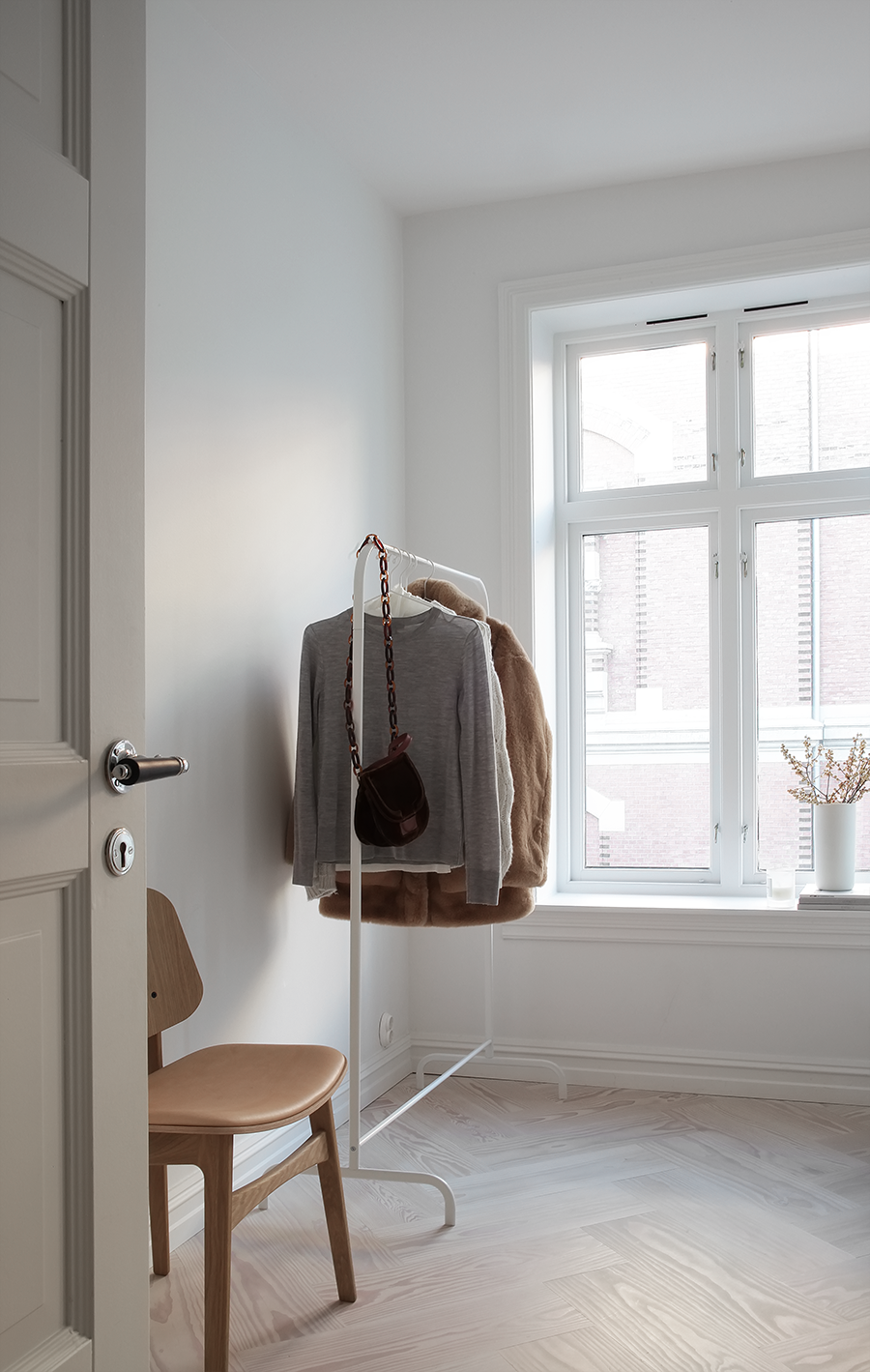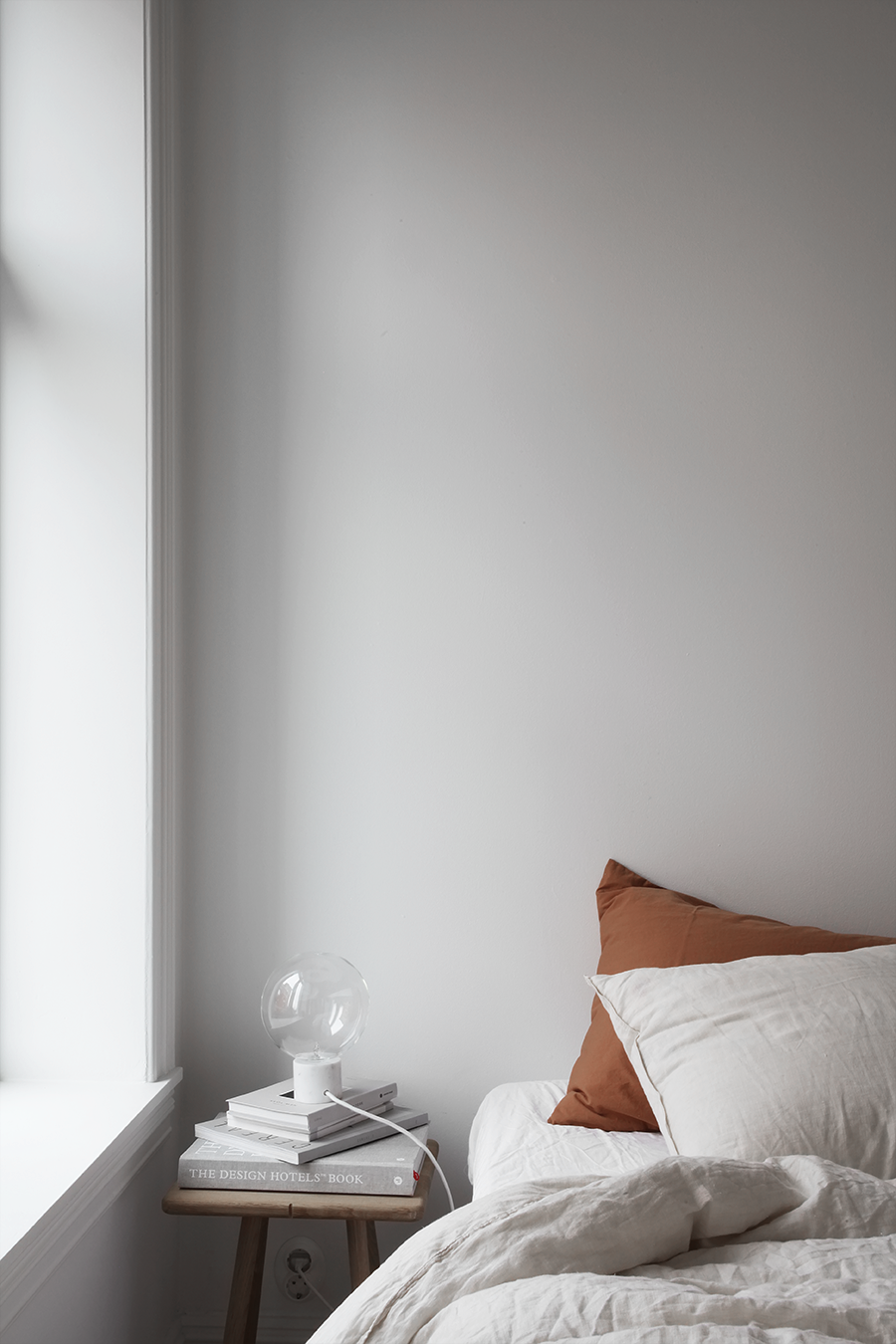 A pop of color in my bed with a pillow case in ocra brown. It might be the easiest way you can give your bed an update, just add a couple of new pillow cases and there you go! Pillow case from Tekla, beige linen sheets from Høie. 
I use clothes and accessories as decorative elements as well, a great way to add personality – right?! With the colder temperatures the previous week I cleared my clothing rack to give room for my warm coats and wool knits. Fake fur from H&M, velvet bag from Cala & Jade. 
Elisabeth 
The post HUES OF BROWN appeared first on ELISABETH HEIER.