The allure of life in New York City can quickly wear off as you spend long hours running with the clock almost endlessly. Despite its iconic skyline, glittering night life and exclusive lifestyle, there comes a time when the city's resident wishes to move away from the constant rush and enjoy a few peaceful moments. It is for such clientele that the Hudson Woods were designed by Drew Lang of Lang Architecture. Comprising of 26 exquisite and exceptional cabins that combine modernity with the charm of a classic cabin in the woods, the development is spread across 131 forested acres in the Catskill Mountains.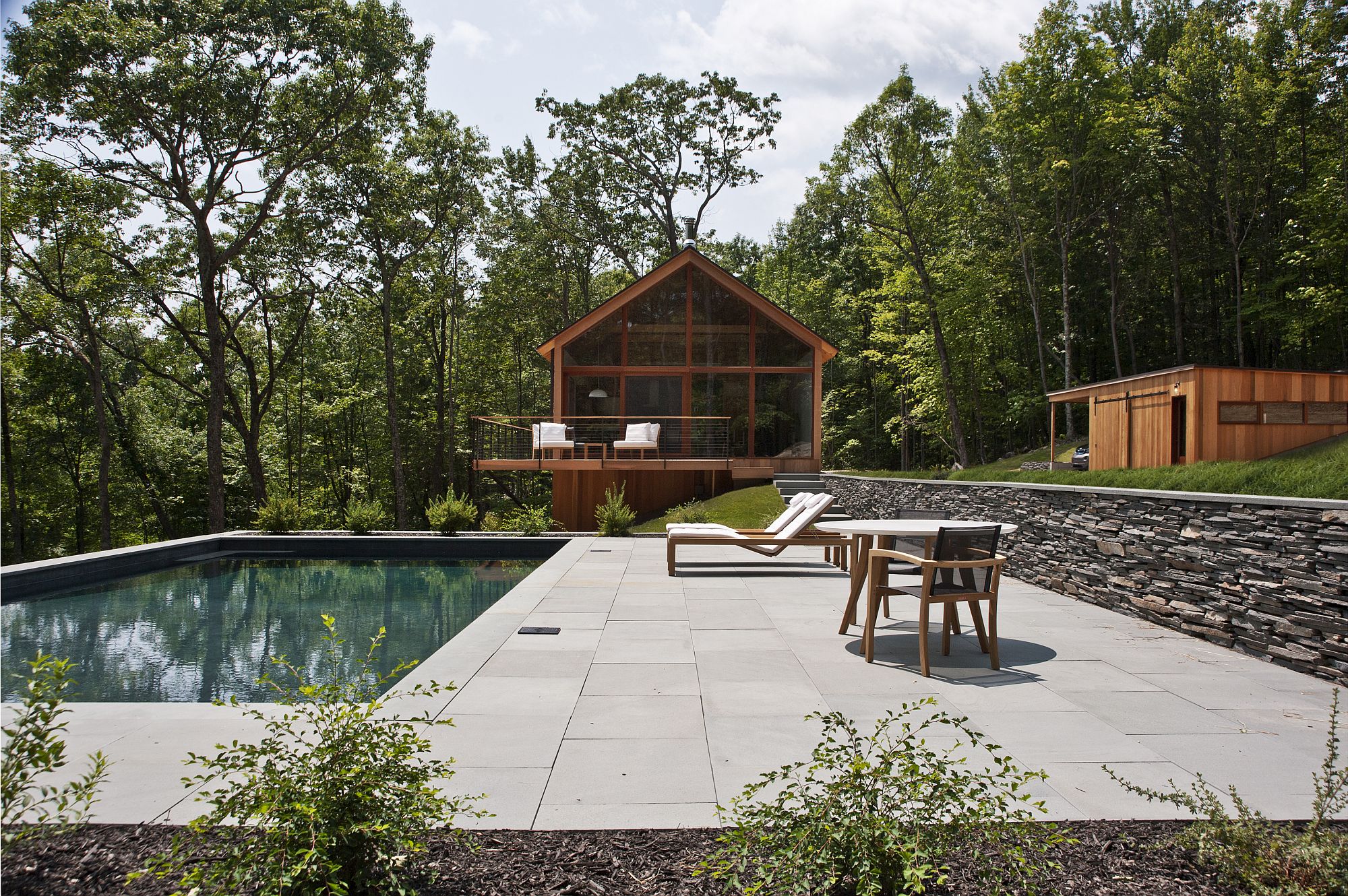 Offering an upstate New York refuge that is much more than just eye-candy, each of the homes is filled with planet-friendly features that make them a great choice for the eco-conscious homeowner. Passive solar design is coupled with smart placement of each home to ensure that the surrounding landscape is impacted in the most minimal way possible. Sustainable forest management practices are also employed to preserve the original foliage of the Catskills and to integrate the modern cabins with the greenery around them. Locally sourced wood and stone add to the green credentials of each of these 26 homes while high-efficiency heating systems and top-notch insulation cut down on power bills.
RELATED: 25 Awesome Rustic Decks That Offer a Tranquil Escape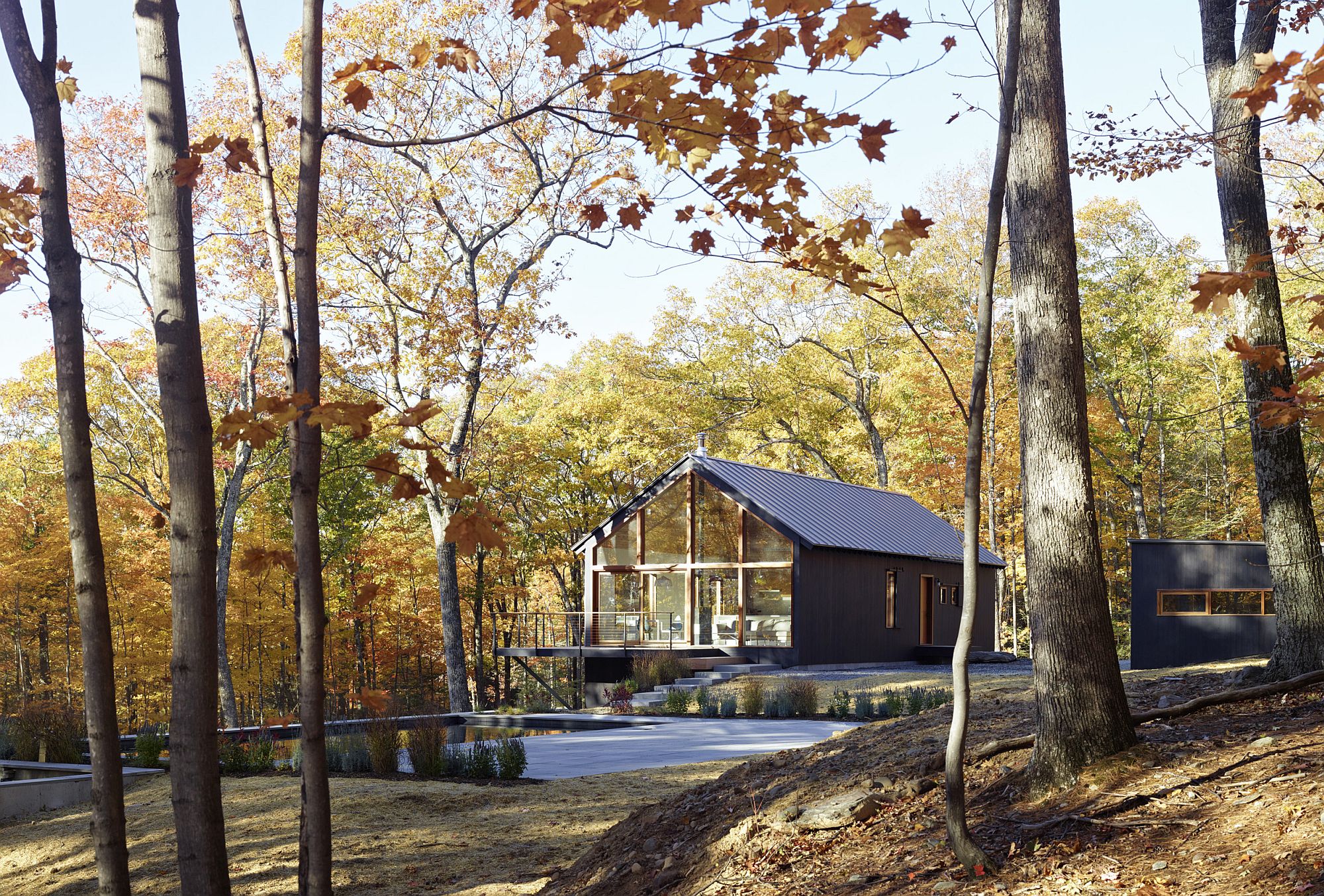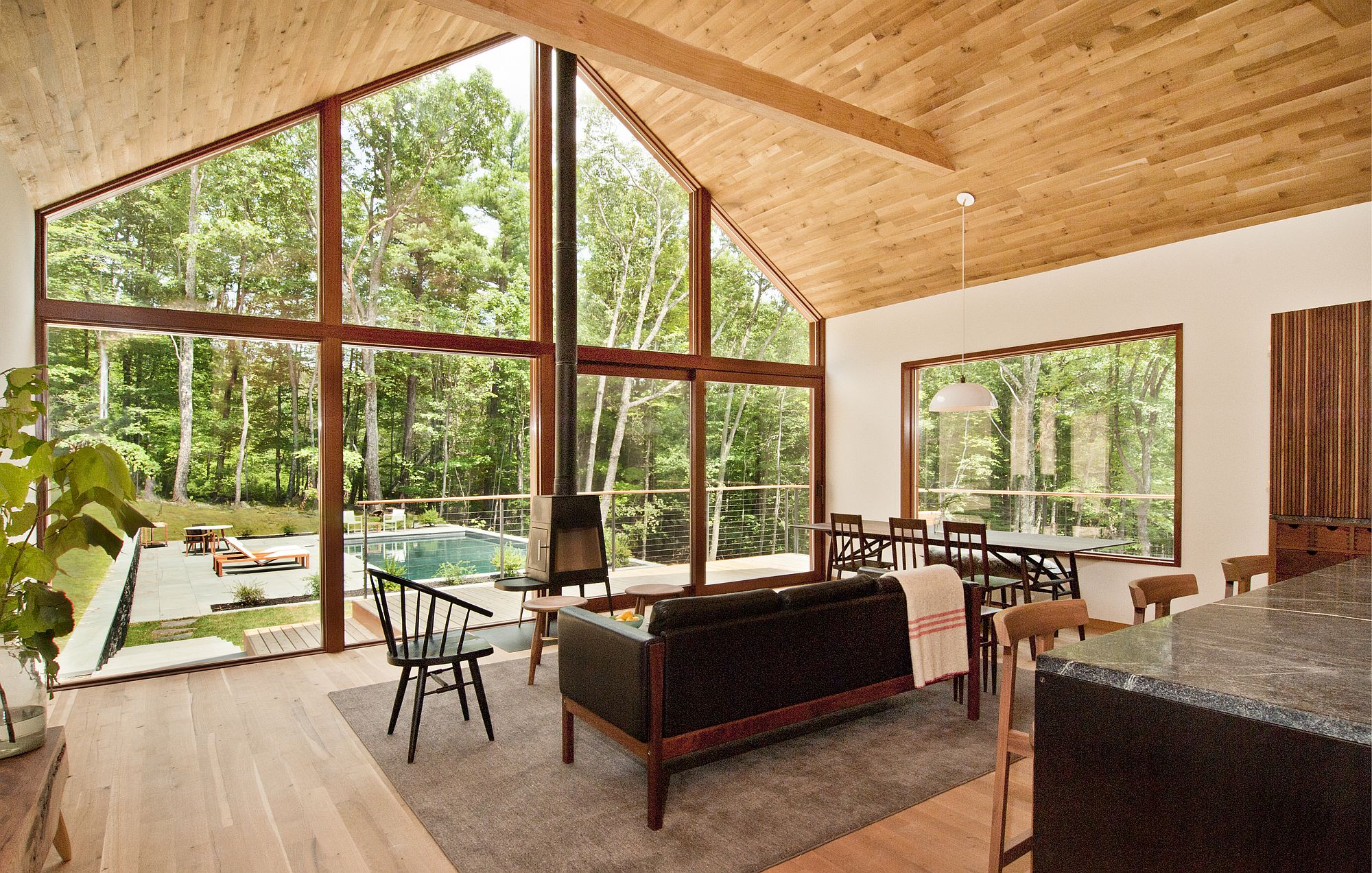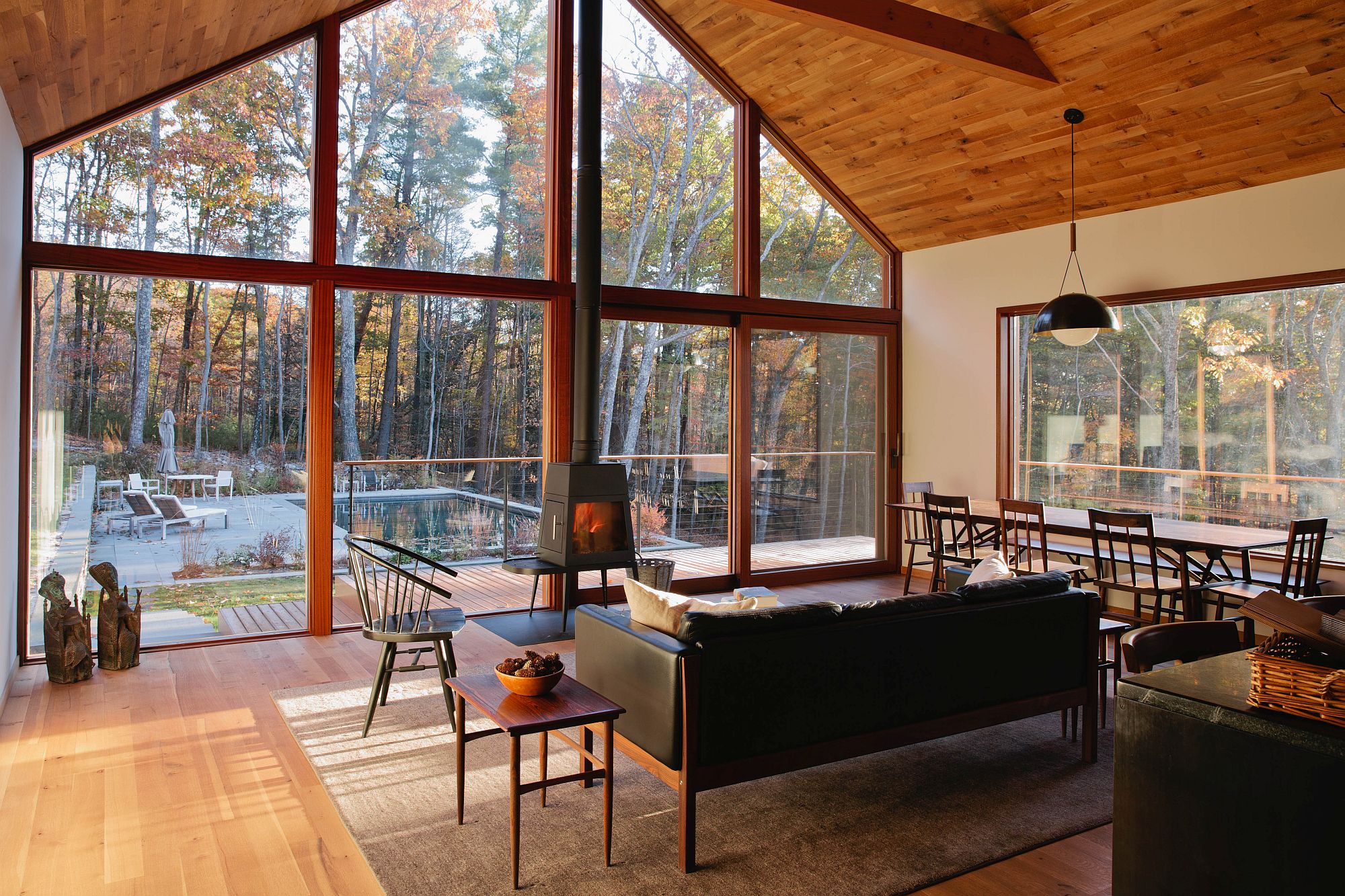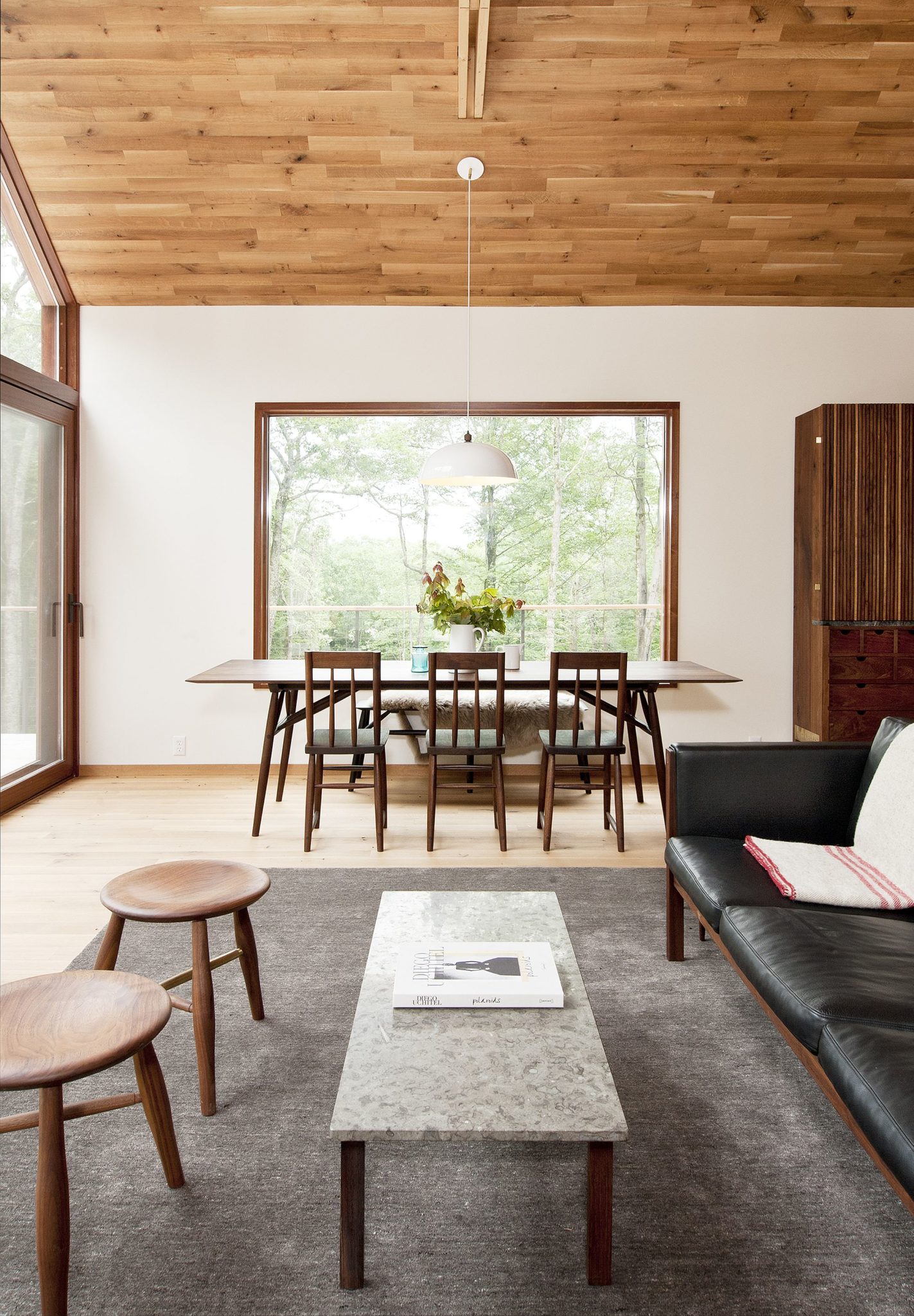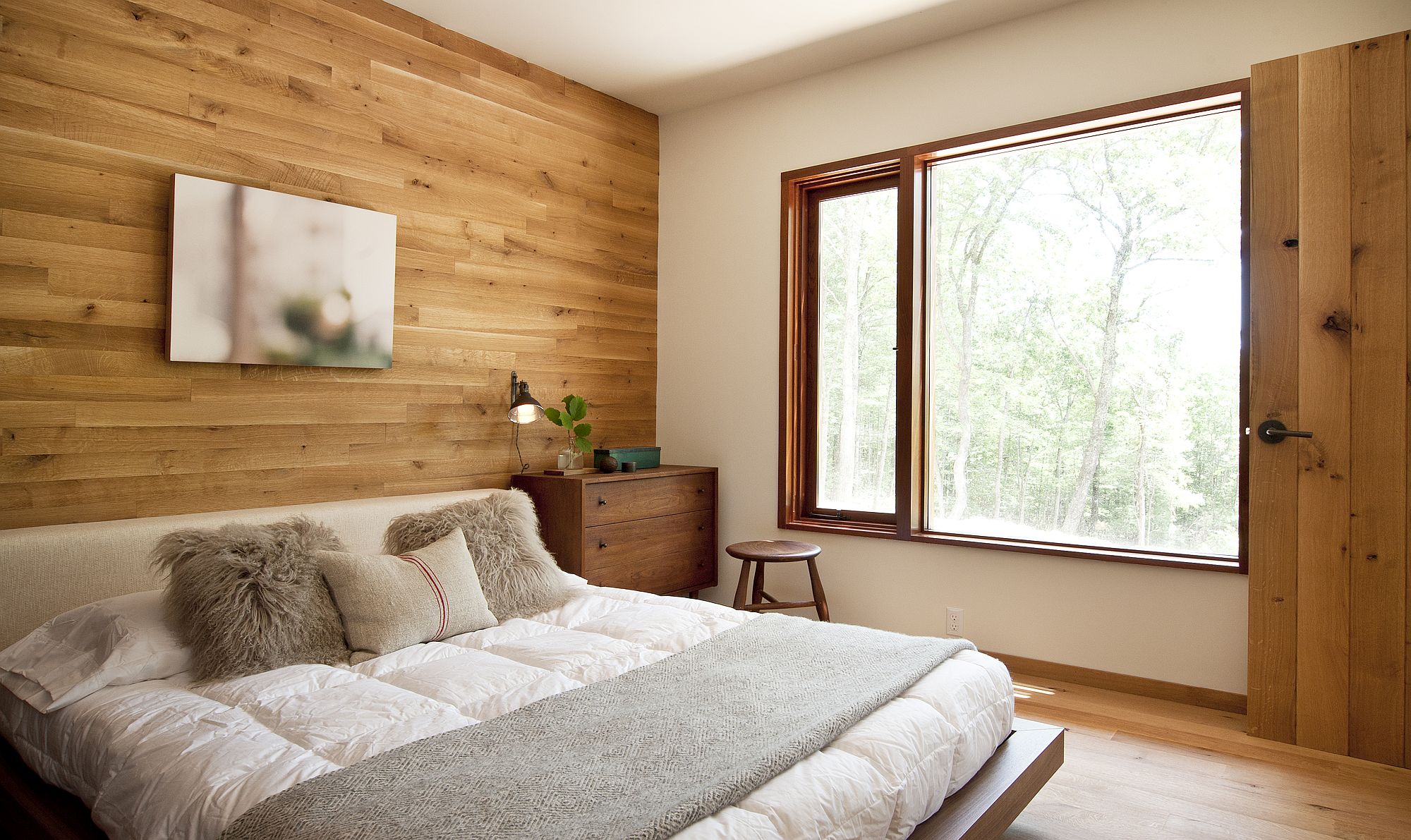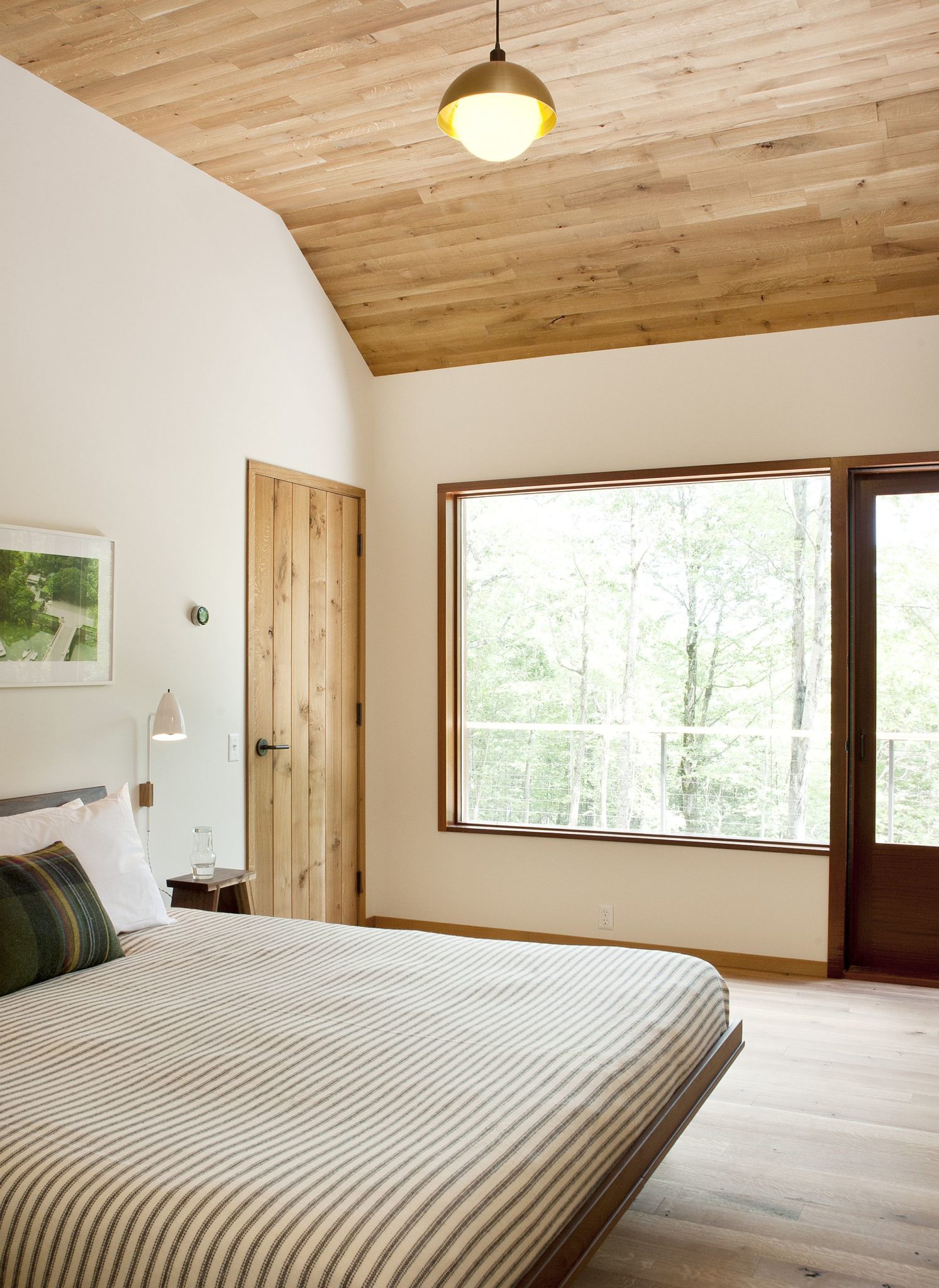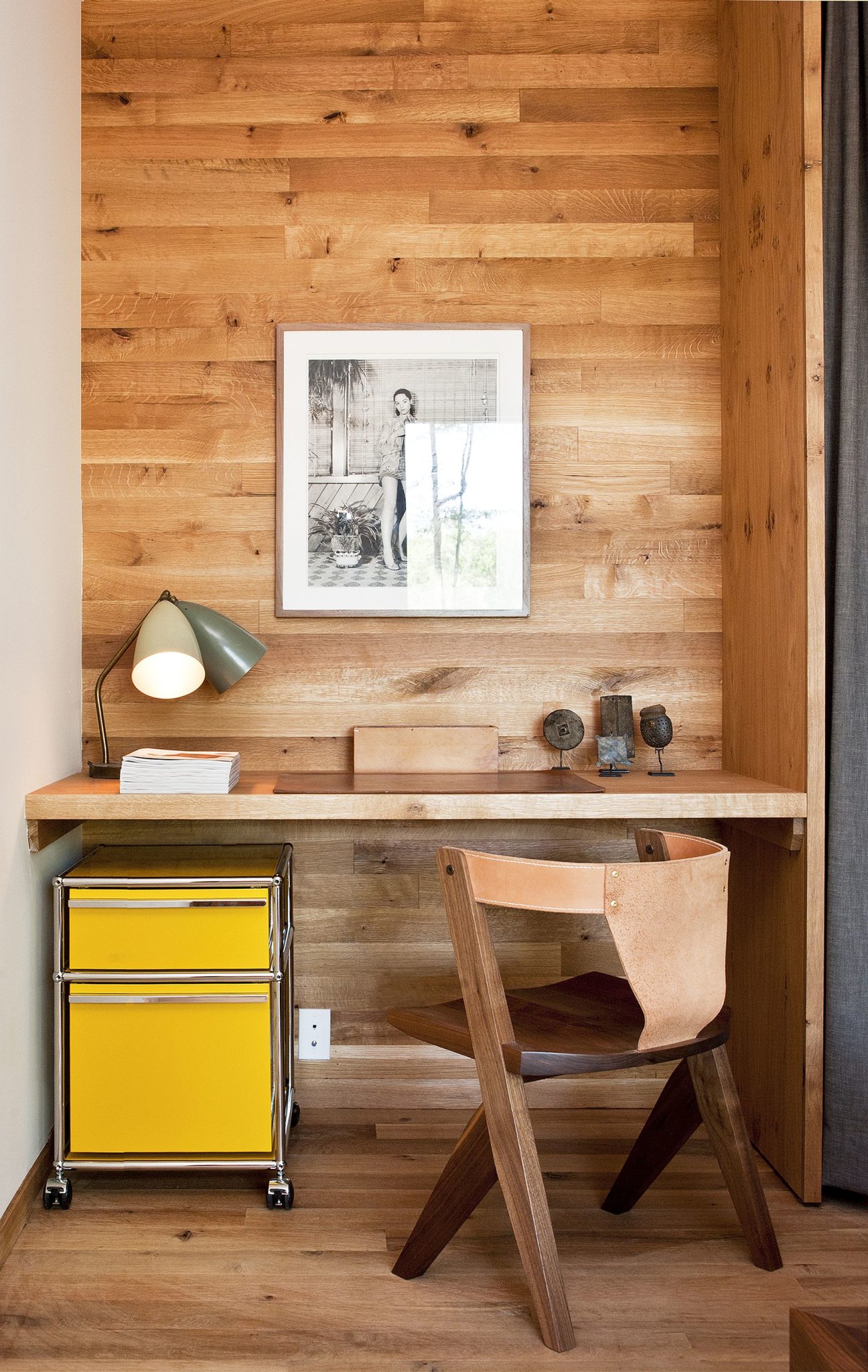 When it comes to design, each cabin seems to reflect a careful composition that contains hints of midcentury, Scandinavian and modern styles. Large open living spaces, walls of glass and surfaces draped in wood strike that perfect balance between coziness and cheerful modern charm. Large decks and relaxing pool areas complete these picture-perfect New York getaways that allow you to reconnect back with nature! [Photography: Ty Cole]
RELATED: Pole House: an Idyllic Winter Escape That Stands on Recycled Gas Pipes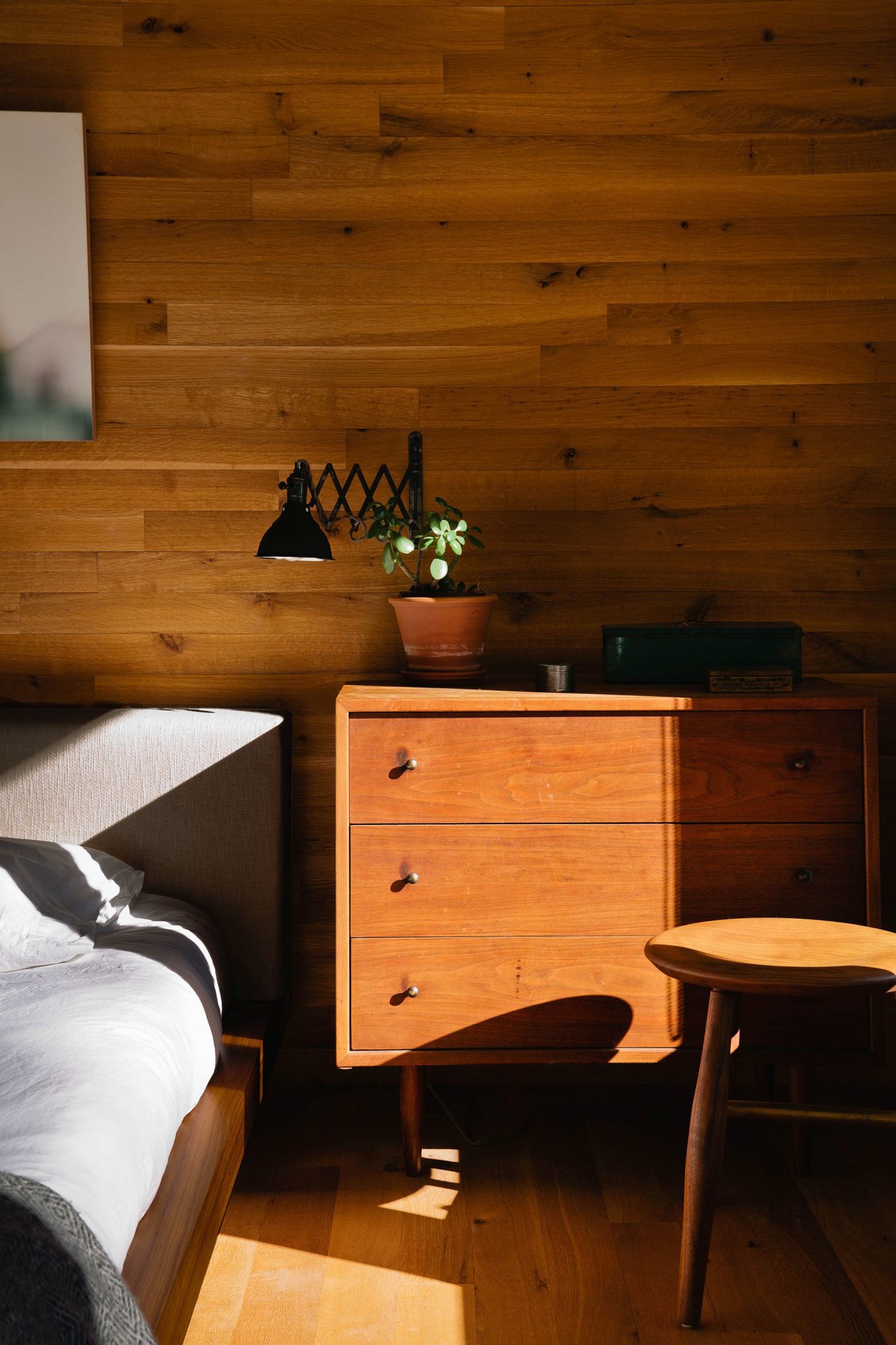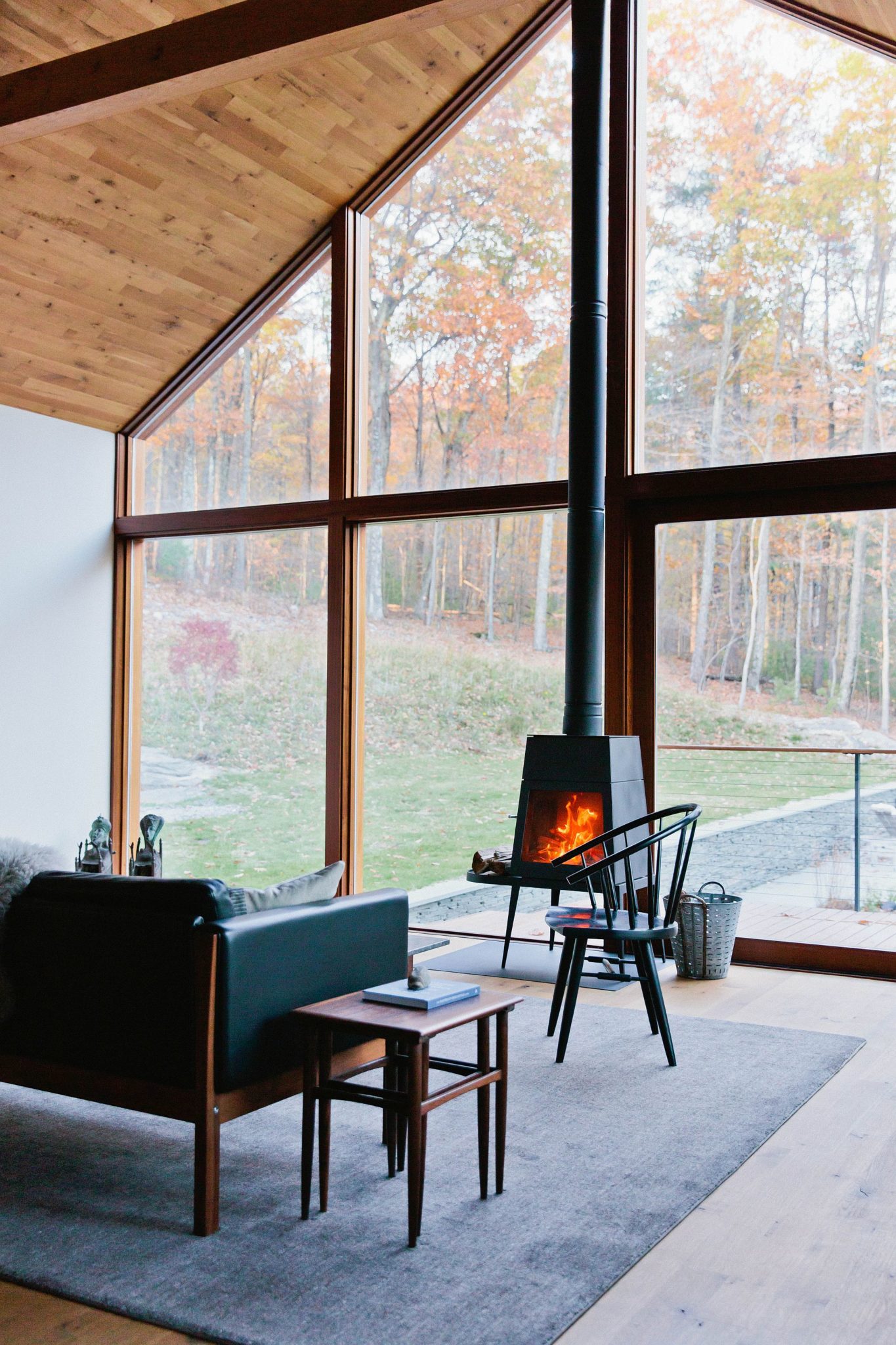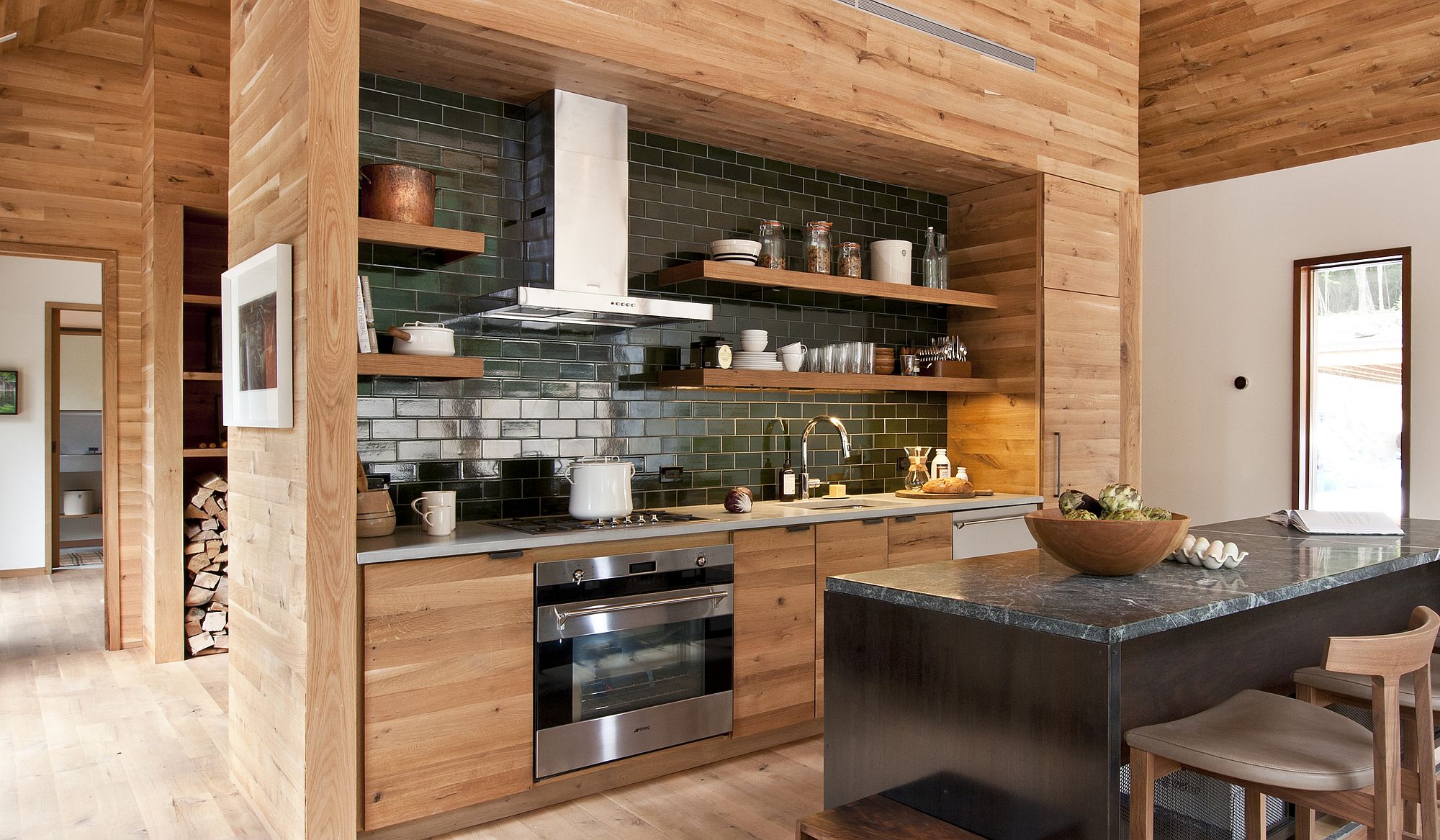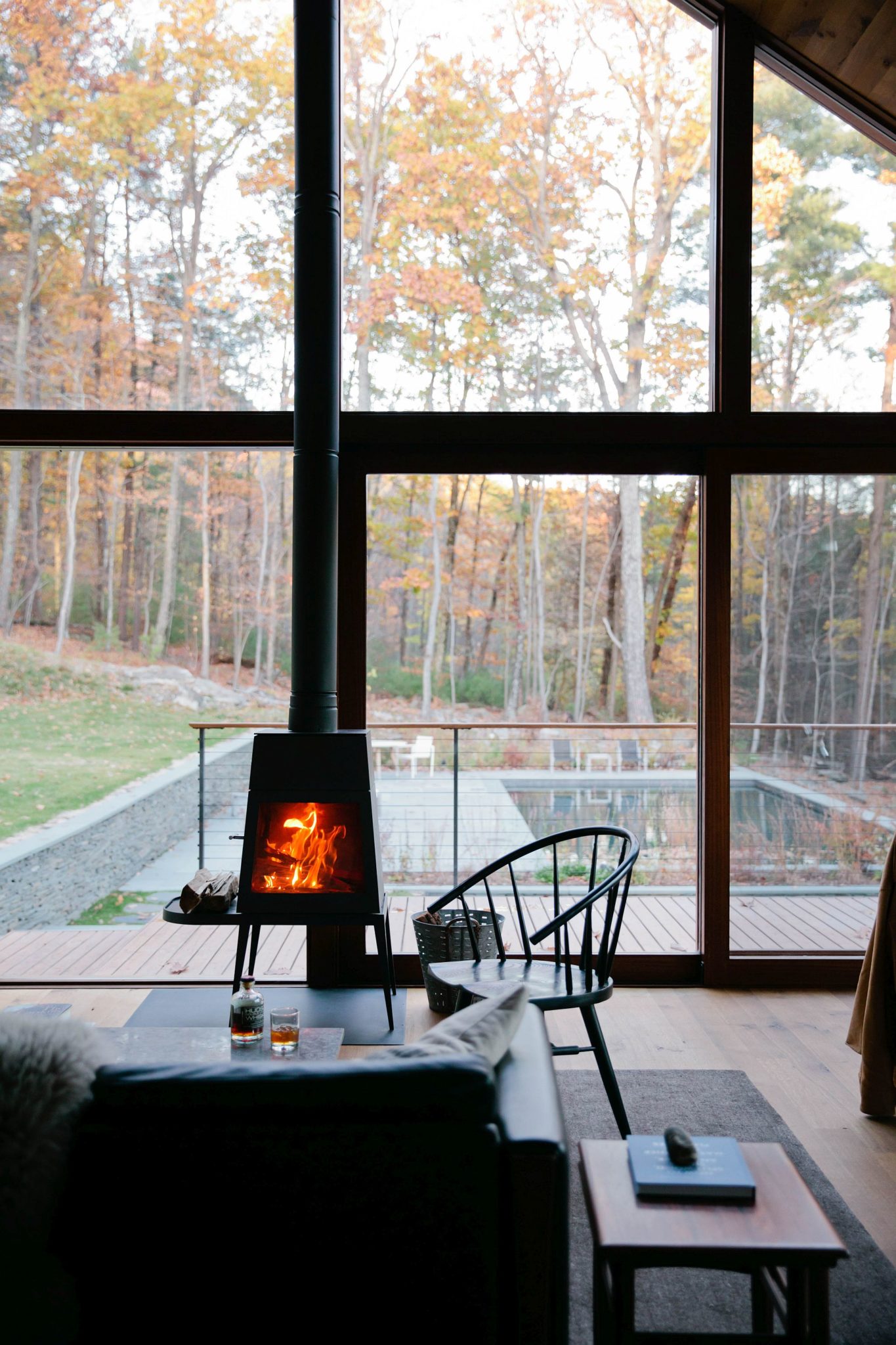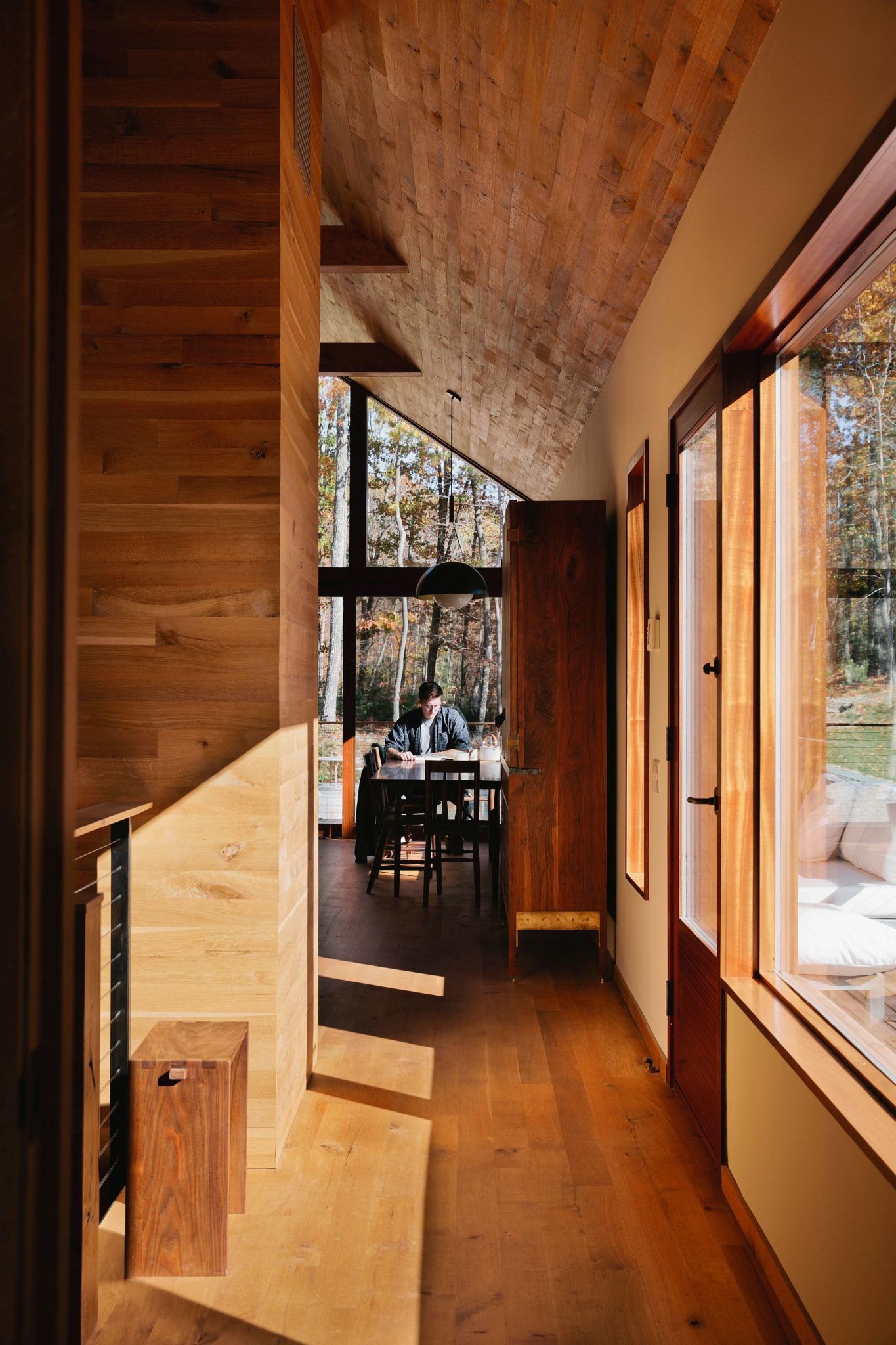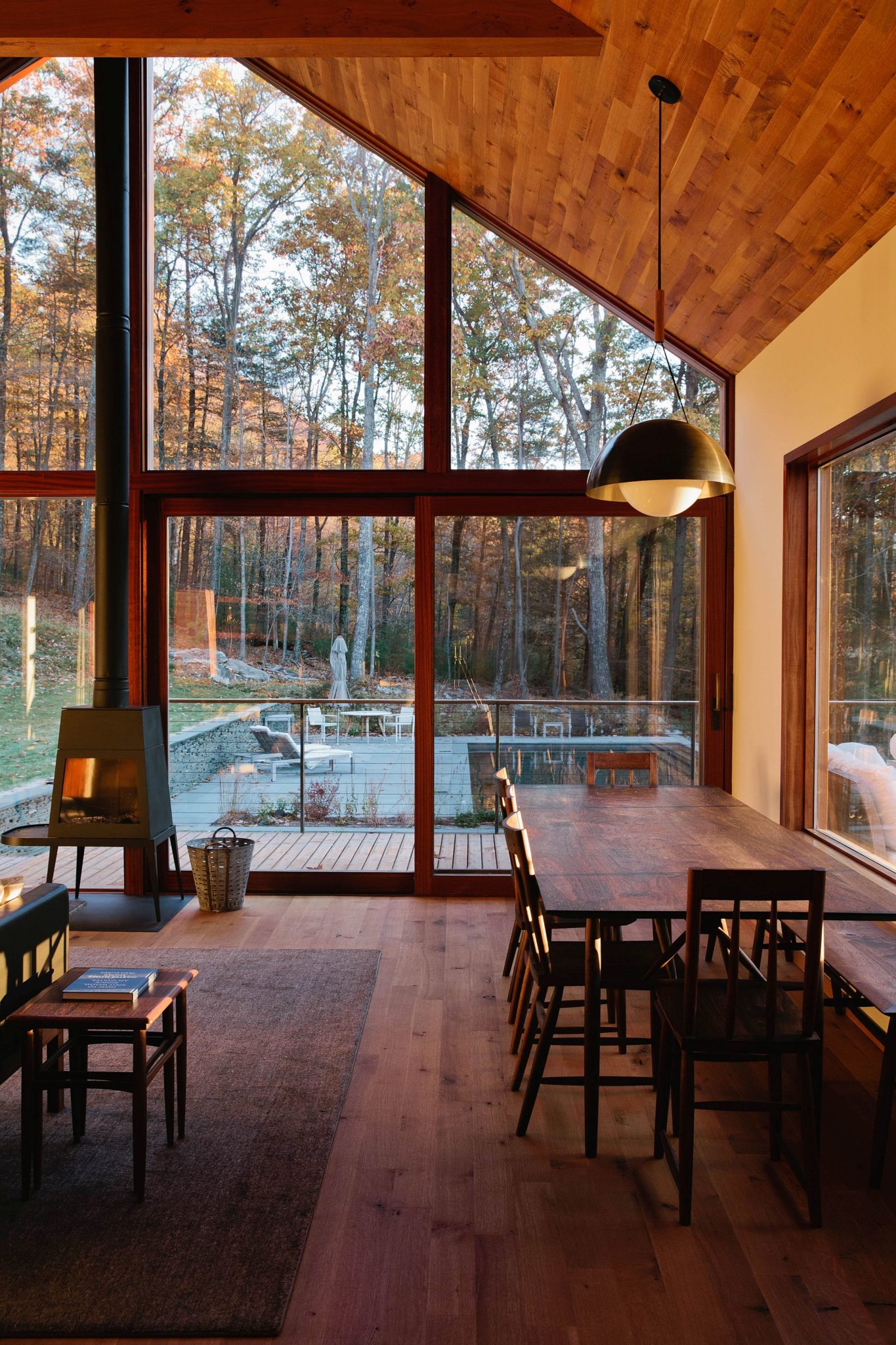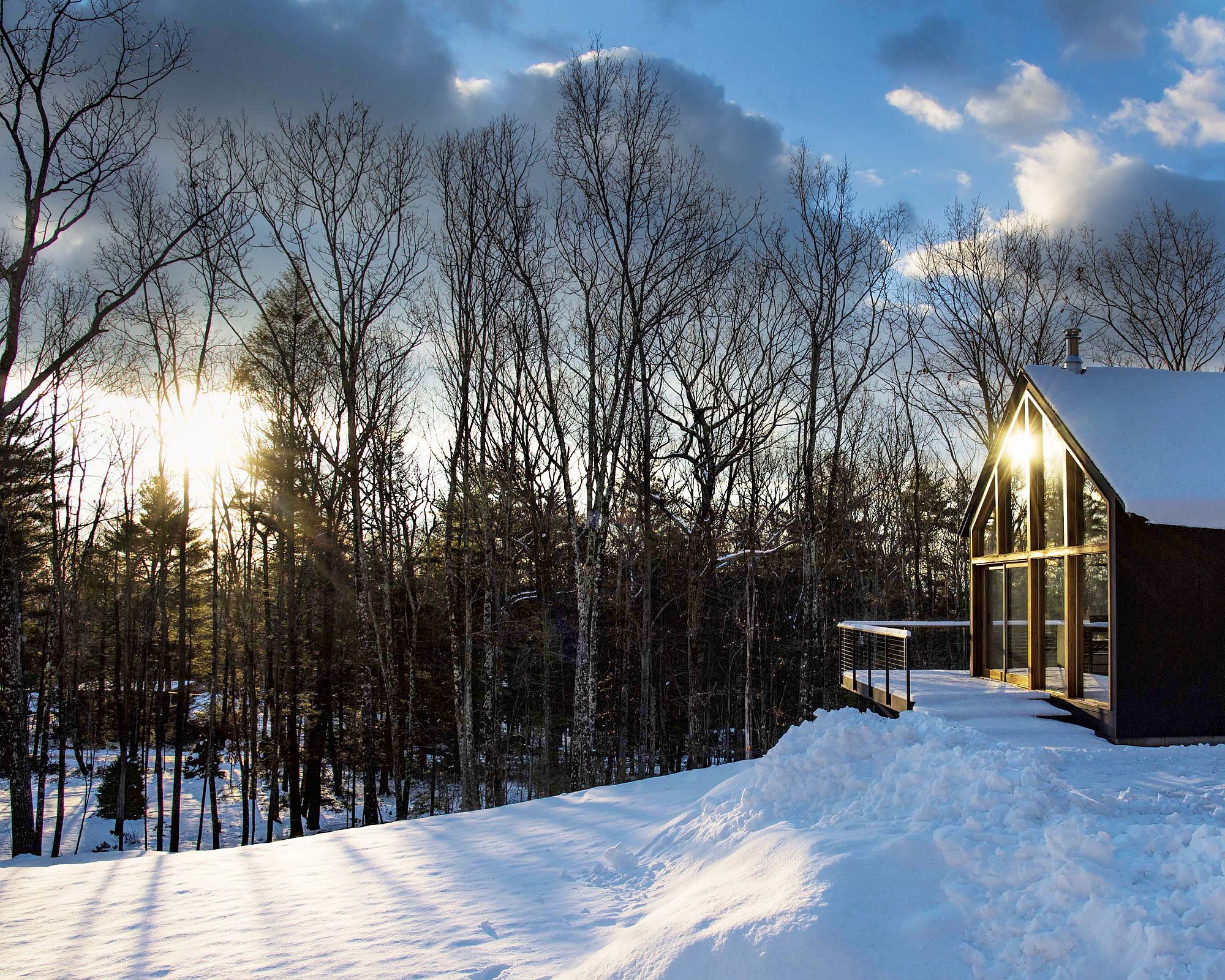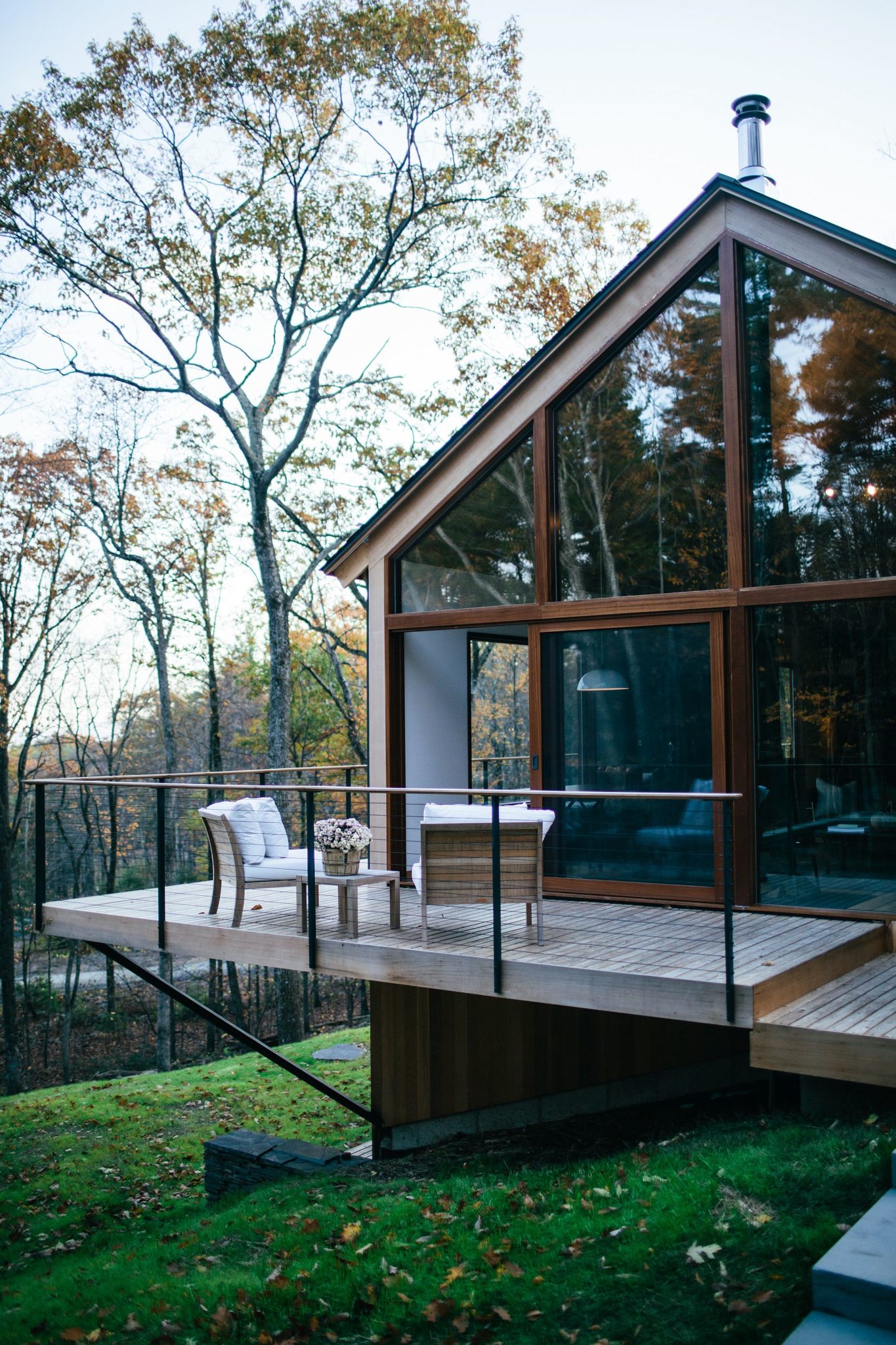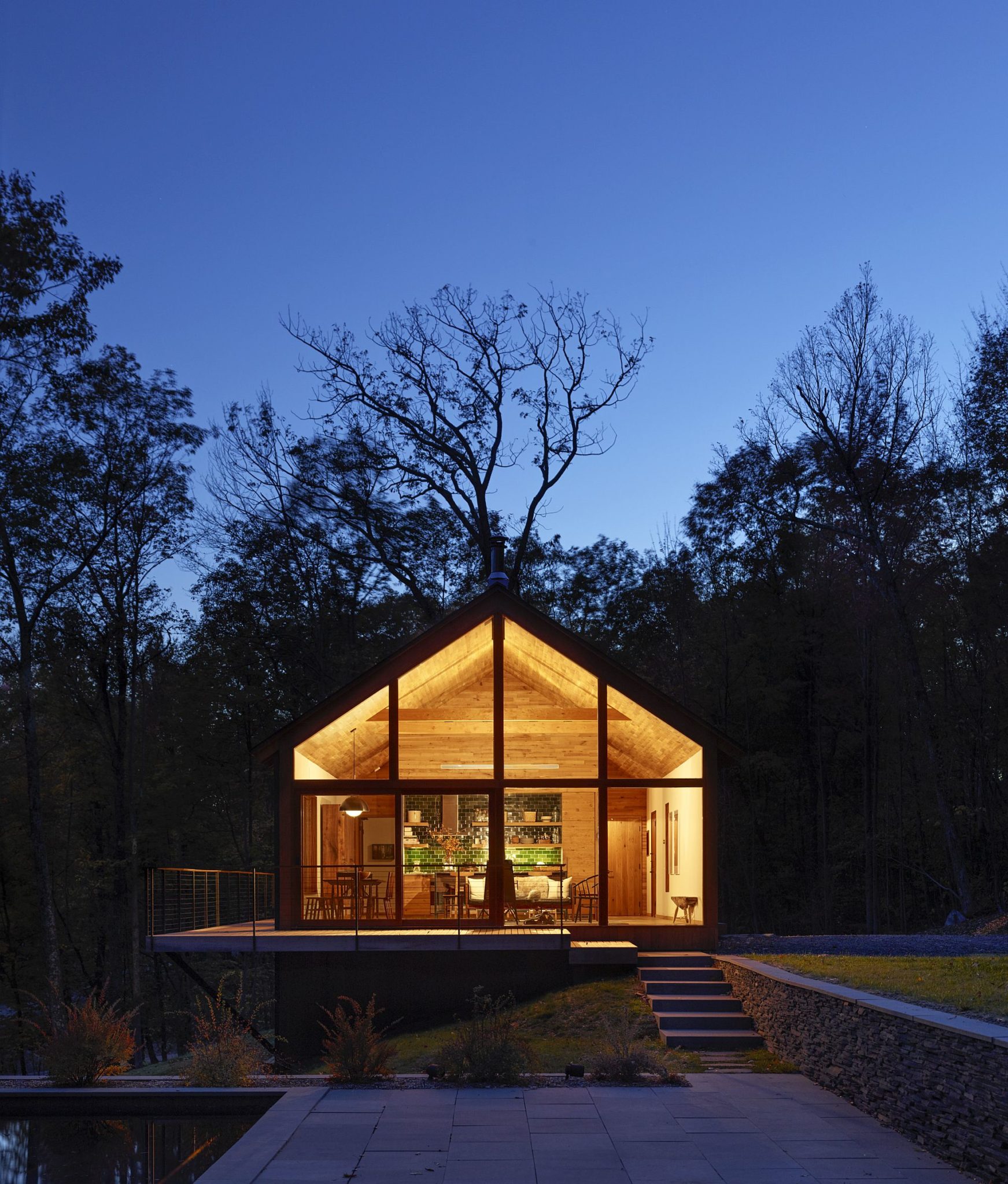 You're reading Hudson Woods: Sustainable Modern Cabins Offer an Escape from NYC, originally posted on Decoist. If you enjoyed this post, be sure to follow Decoist on Twitter, Facebook and Pinterest.