A coffee table is a canvas for the living room. You can use its surface to display a variety of artful objects, from vases and decorative boxes to bowls and design books. While it may not seem as daunting as decorating an entire bookshelf, styling a coffee table presents its share of challenges. How do you fill the space without making it cluttered? Are there hard and fast rules for grouping items?
Today we take the mystery out of the process and focus on the fun side of coffee table styling. Read on for helpful tips, beautiful photos, and even a mood board that shows you how to put a modern spin on a retro coffee table. [photo below from Lonny]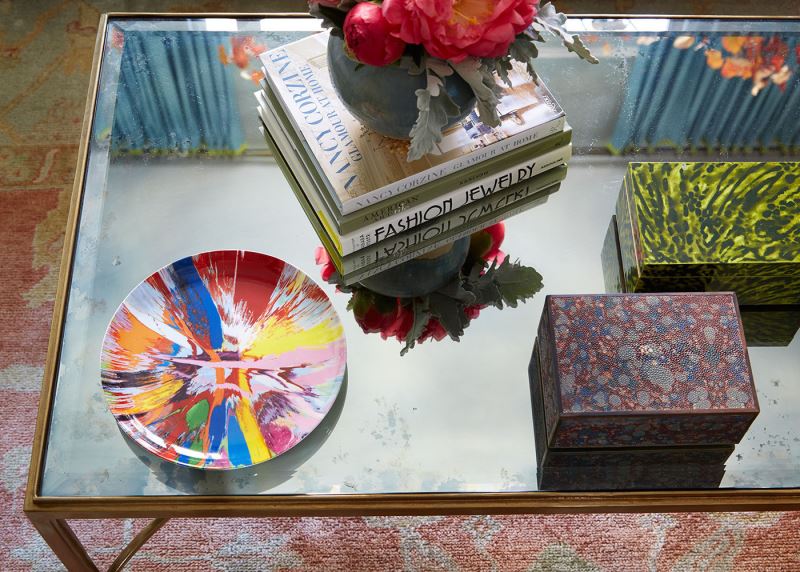 Coffee Table Styling Basics
Let's start with some basics, shall we? For many, the coffee table is the perfect place to display…wait for it…coffee table books! You can make a few stacks on the table's surface, and if you wish, you can focus on tidy arrangements and color-coordinated groupings. [photo from Lonny]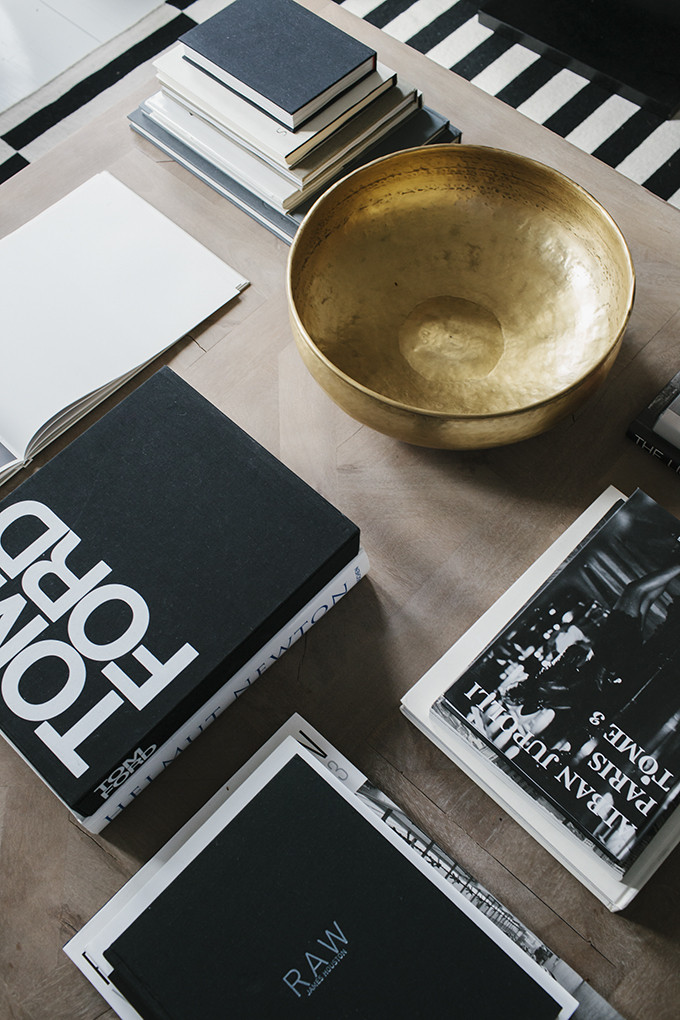 Try interspersing the books with an object or two, such as a brass bowl or a potted plant. You can even use the plant as the centerpiece and arrange the stacks around it, as shown below. [photo from Wettling Architects]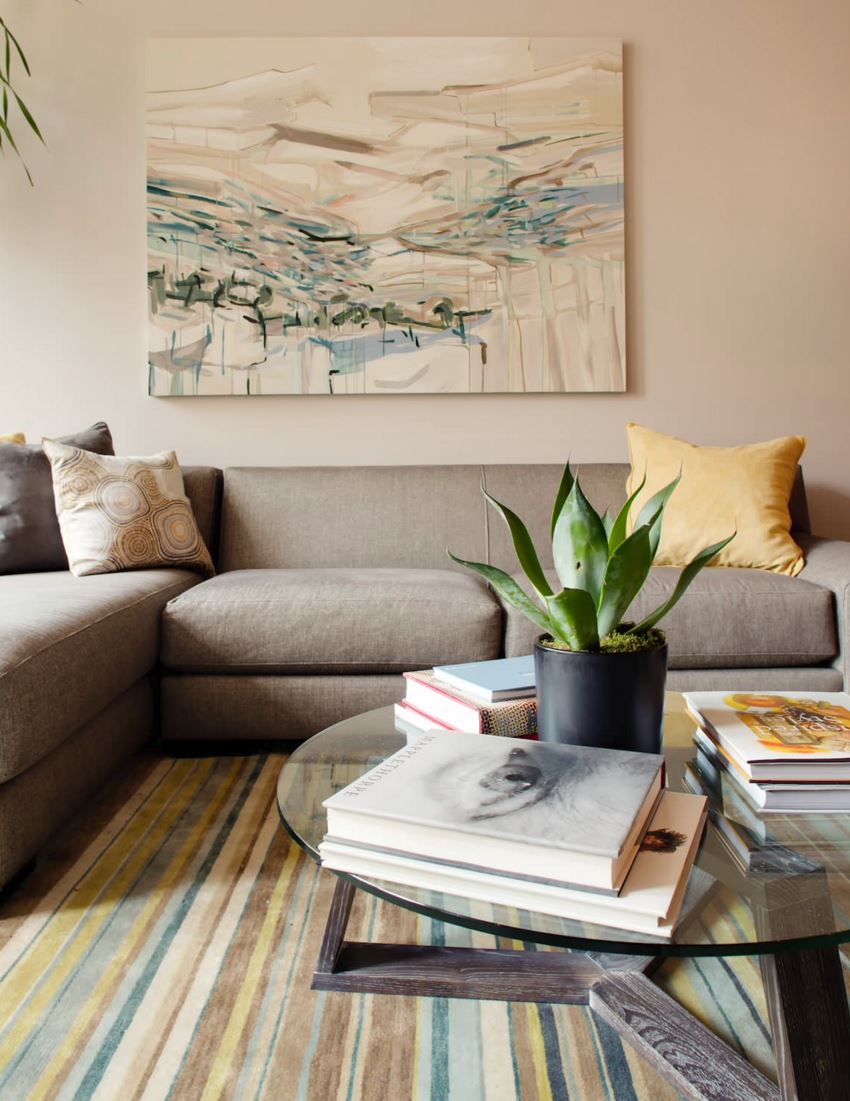 Another helpful strategy: using a tray to hold small items, such as reading glasses and remote controls! [photo from Evensen Design]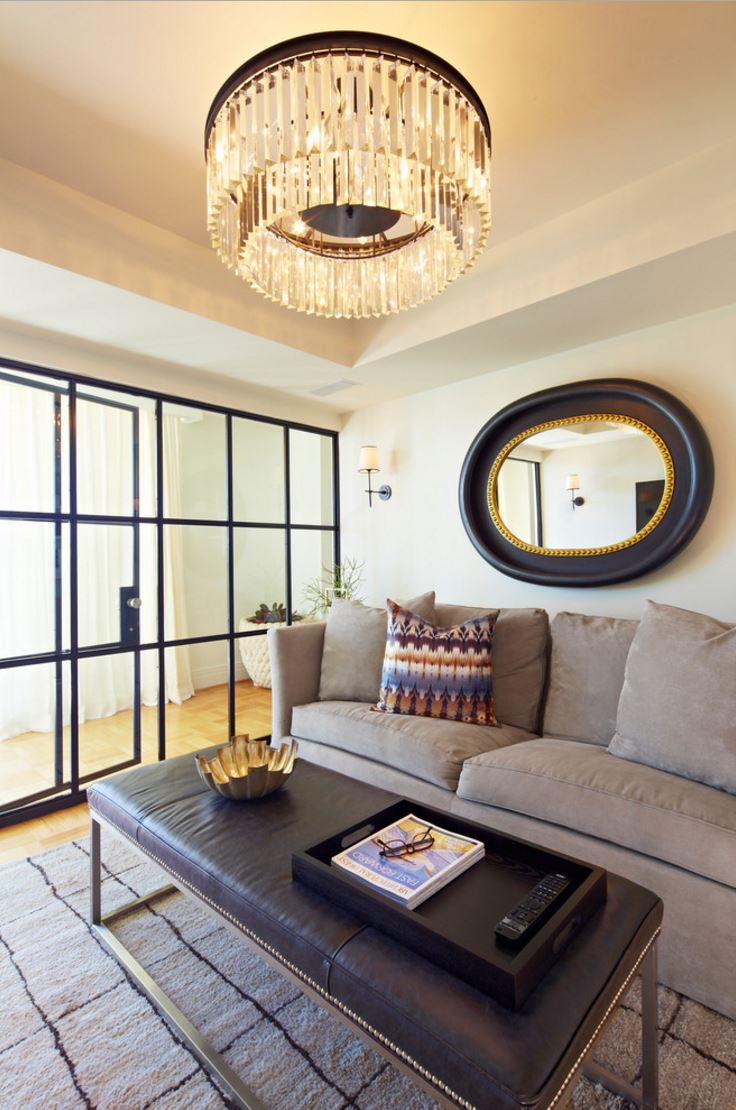 If you have a modular coffee table setup, you can use each surface to hold a different grouping of items. The four glass end tables below become canvases for books, bowls and even a potted plant. Because they are transparent, the look is clean rather than cluttered. Plus, objects are on the larger side, which keeps the space free from trinkets. [photo from Lonny]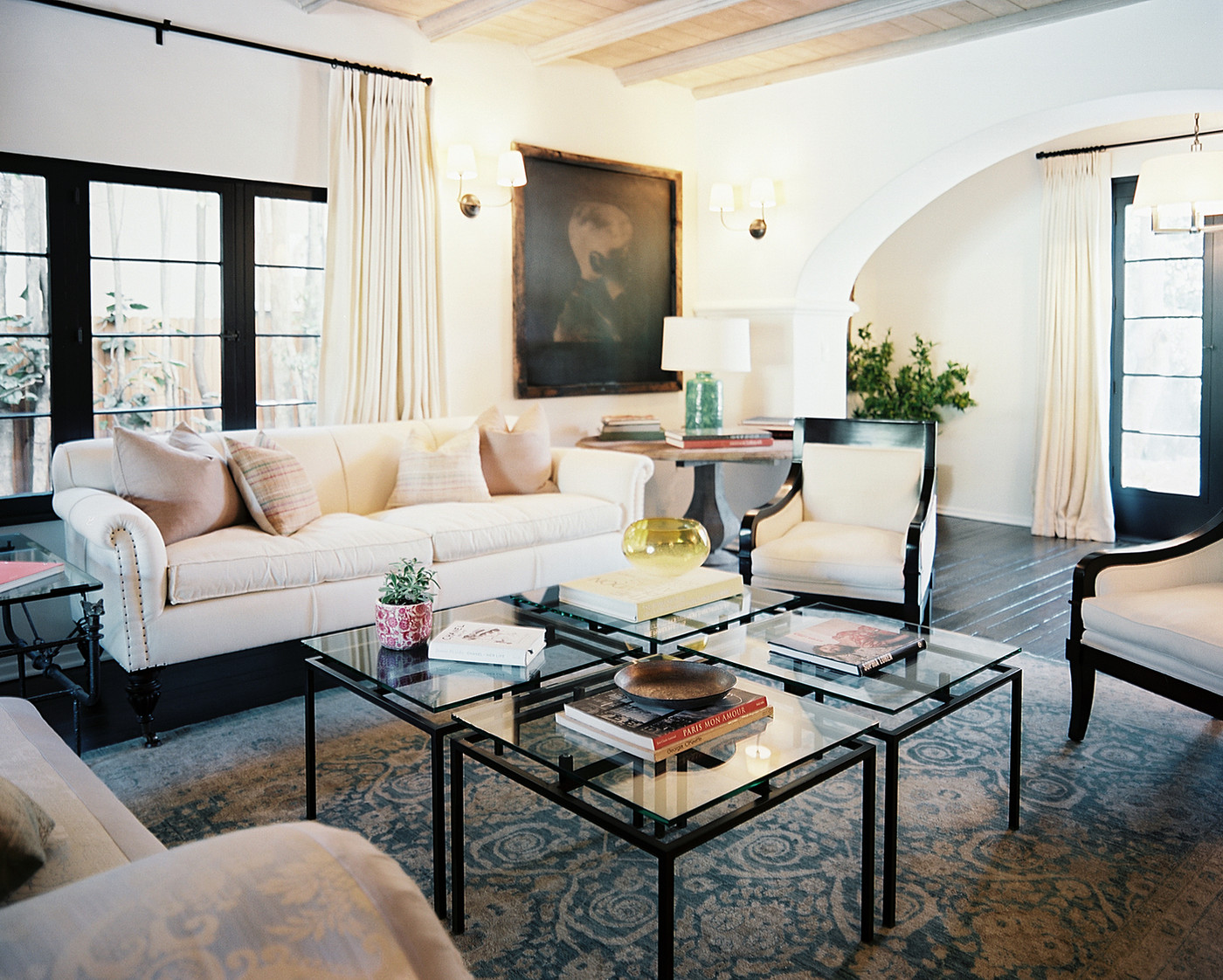 Don't forget to leave room for useful items. Think about the the purpose of your table. If you like to entertain or enjoy a meal in the living room, create space for trays, drinks and bowls of snacks. [photo from Jute Interior Design]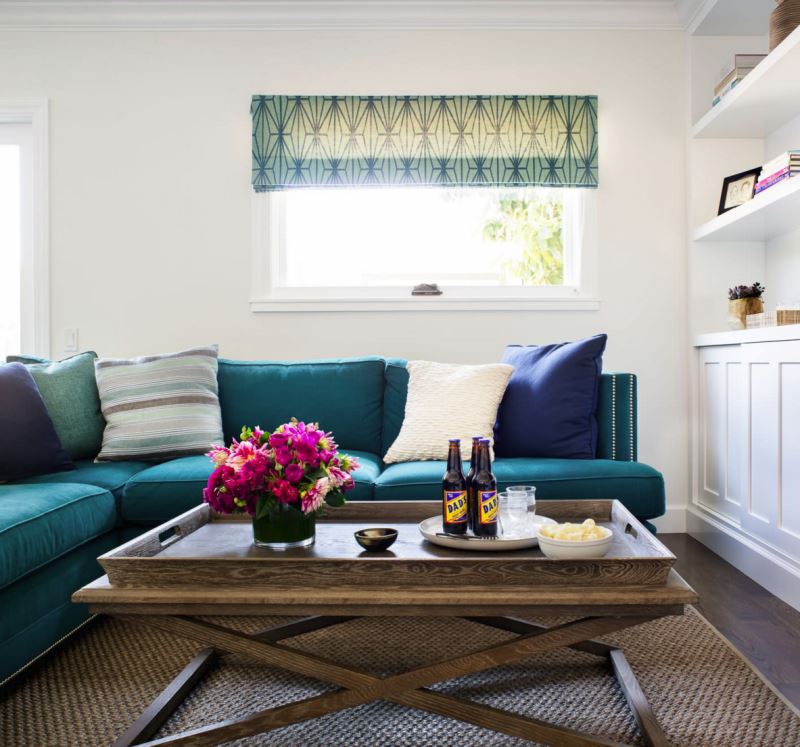 Less-Is-More Decor
We now take a look at a minimalist approach to coffee table design. Rather than instructing you on how to decorate your coffee table, let these photos drive home one main point: you can style your table to complement the design of your space. If your living room is clean and contemporary, don't pile your table high with baskets of small decor. Similarly, if you are short on space and have had to fit a lot of items into your living area, perhaps a less-is-more approach to coffee table decor would be useful here too! [photo from West Chin Architects and Interior Designers]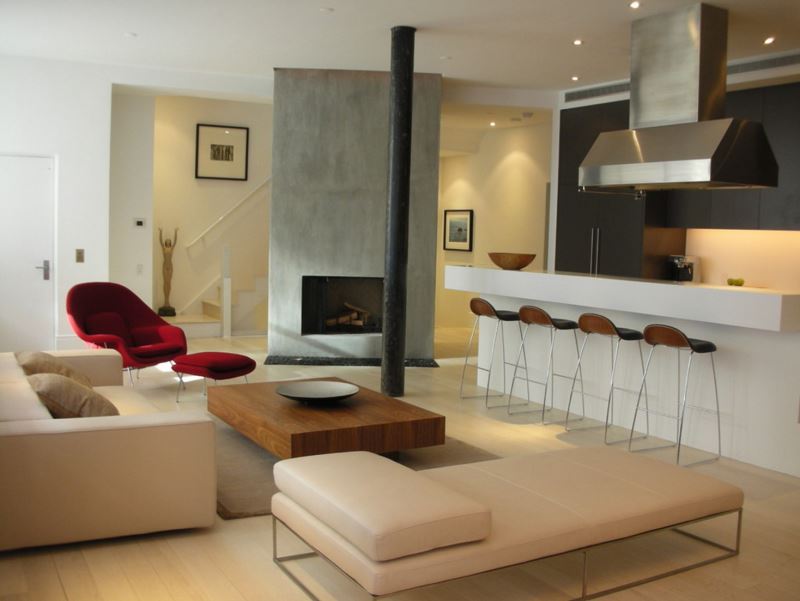 If your coffee table is low to the ground, don't hesitate to add height with one or two dramatic arrangements of greenery. The coffee table below is large and sleek. The plants and berried branches make a big statement, yet there's plenty of clean space to complement the clean, modern look of the living room. [photo from Jessica Helgerson Interior Design]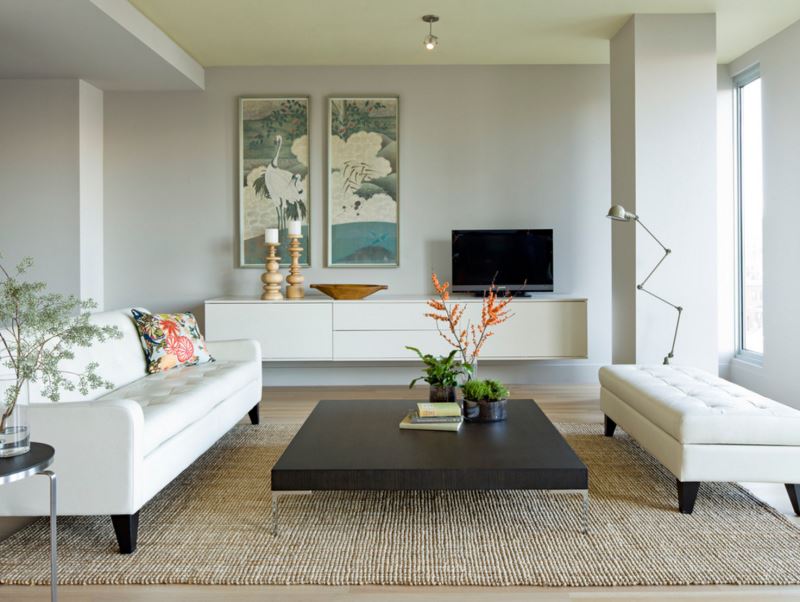 This Foremost Ori Coffee Table from Chairish is a work of art in itself. If your coffee table is a statement piece, choose no more than a few quality items to showcase on its surface, and make sure they enhance the look of the table. Geo objects are the perfect choice for this angular high-gloss furnishing: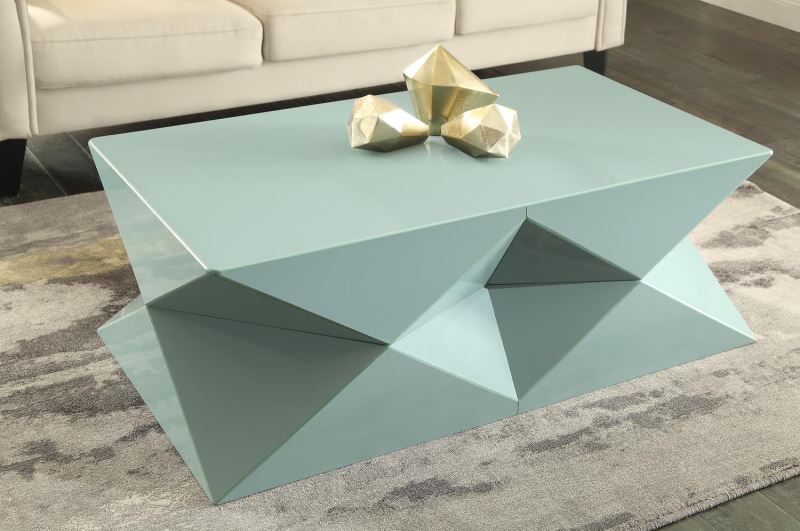 If your coffee table has artful legs and a transparent top, make sure decor doesn't mask the beauty of the design. While there's a candle, an ash tray and matches on this coffee table featured at Lonny, you can still see the interesting form of the legs through the glass: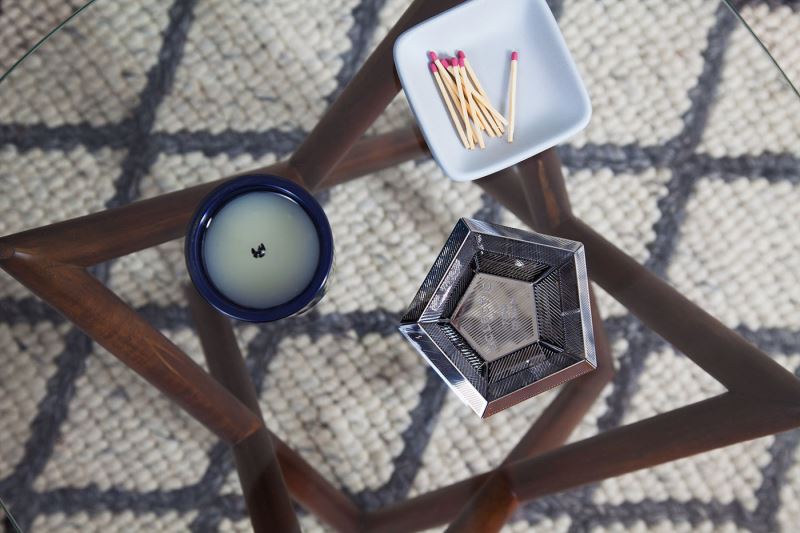 Sometimes the coffee table is such a statement piece, you don't need to add a thing! How interesting is the sculptural table below?! [photo from Lonny]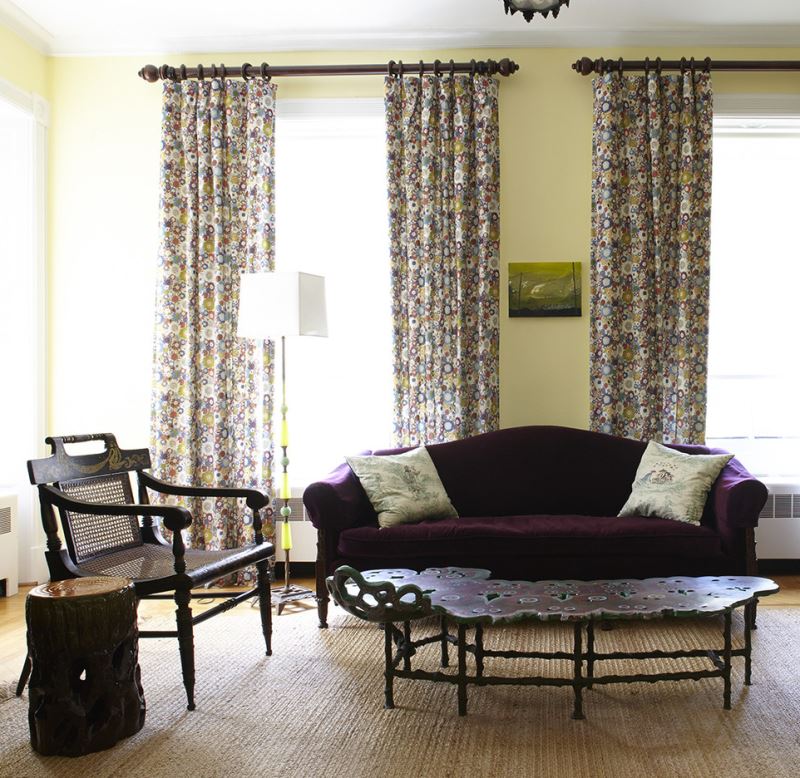 Coffee Table Essentials
Ready to focus on a few coffee table essentials? In this section we'll highlight some basic items that you might want to have on hand as you decorate your table at home. For starters, a potted plant can add a much-needed dose of greenery. Plus, just as blue jeans are a "neutral" for your wardrobe, greenery is a "neutral" for your decor and will complement any color scheme you have going. Below we see a duo of stoneware planters from CB2: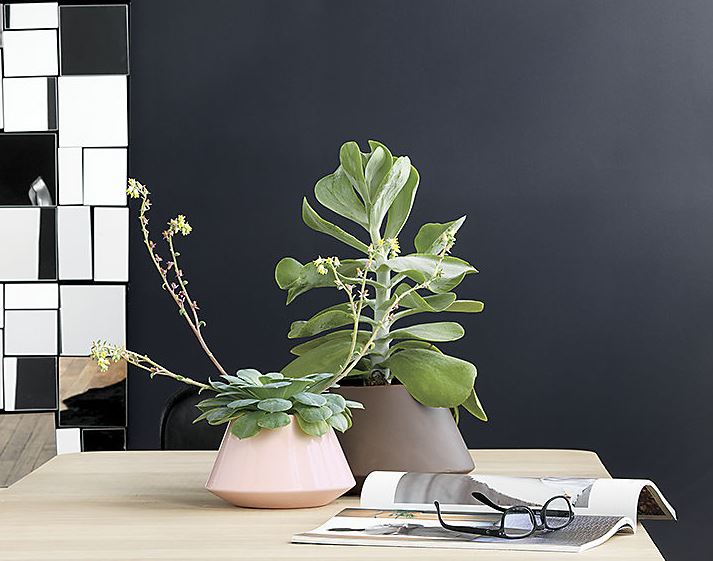 A tray: it's useful. It's stylish. It keeps those small items in check. We love these acrylic pink trays from Alexandra Von Furstenberg: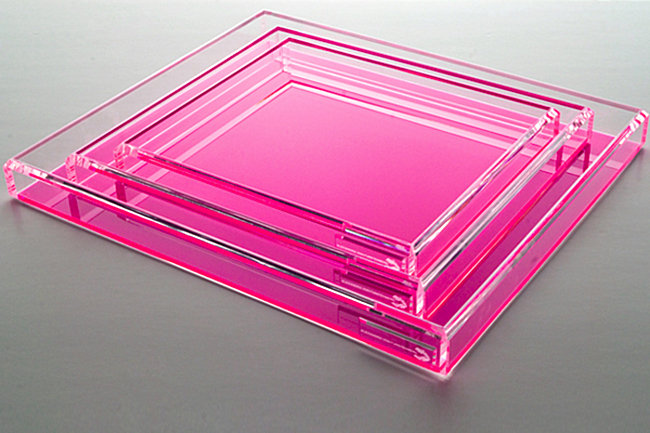 Don't forget the value of a decorative bowl or a handy basket. There are so many styles to choose from, but it's hard not to love this Graphic Printed Warming Basket from West Elm: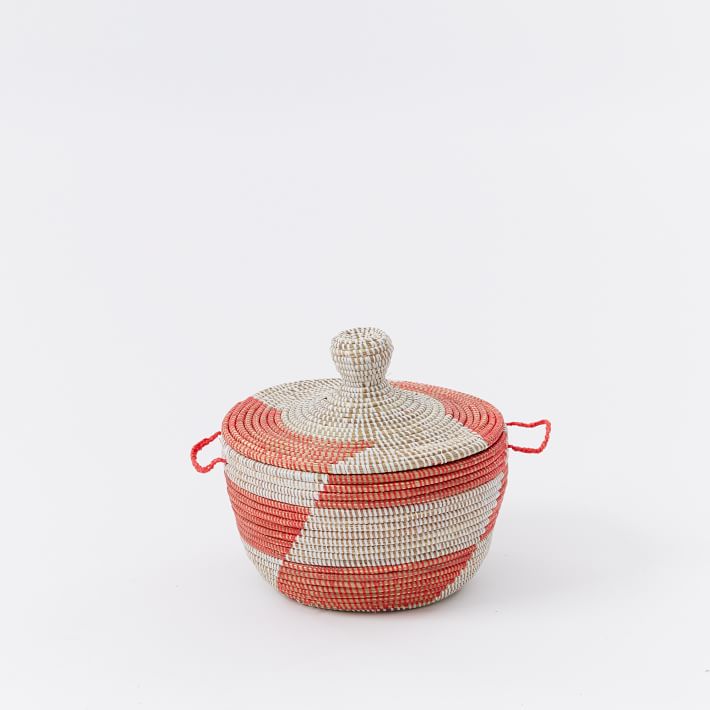 It's no secret that we're big fans of the geo object. Geo style is alive and well, and interesting forms crafted from materials such as metal, marble and wood make picture-perfect focal points for the coffee table. These Geometric Objects are also from West Elm: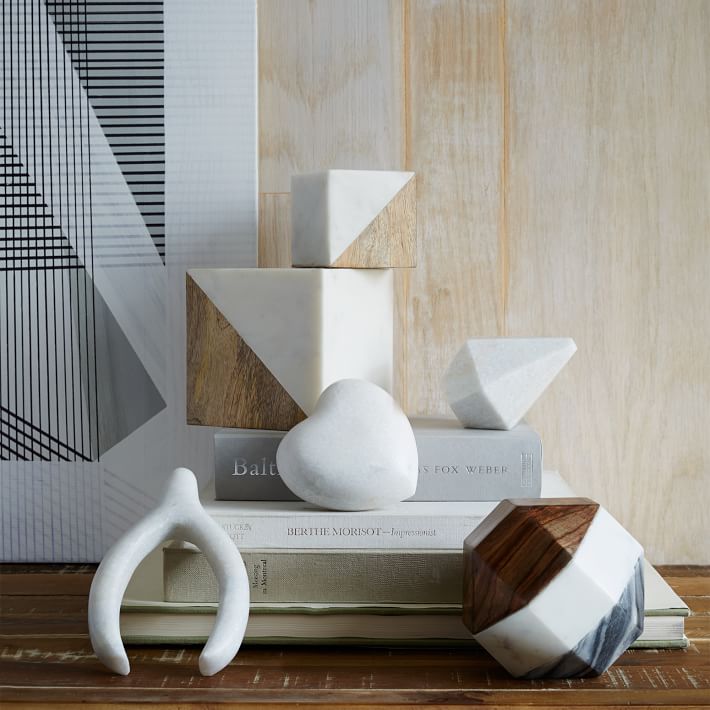 Styling a Retro Coffee Table
To end today's post, we're showing you how you can style your very own coffee table, and we're using a retro Milo Baughman swivel table from Chairish as our swanky example! If you haven't yet checked out Chairish, you'll love this online marketplace for vintage furniture. Plus, they have a huge selection of amazing coffee tables that could easily become the centerpiece for your living room. Here's how we styled this brass and glass table…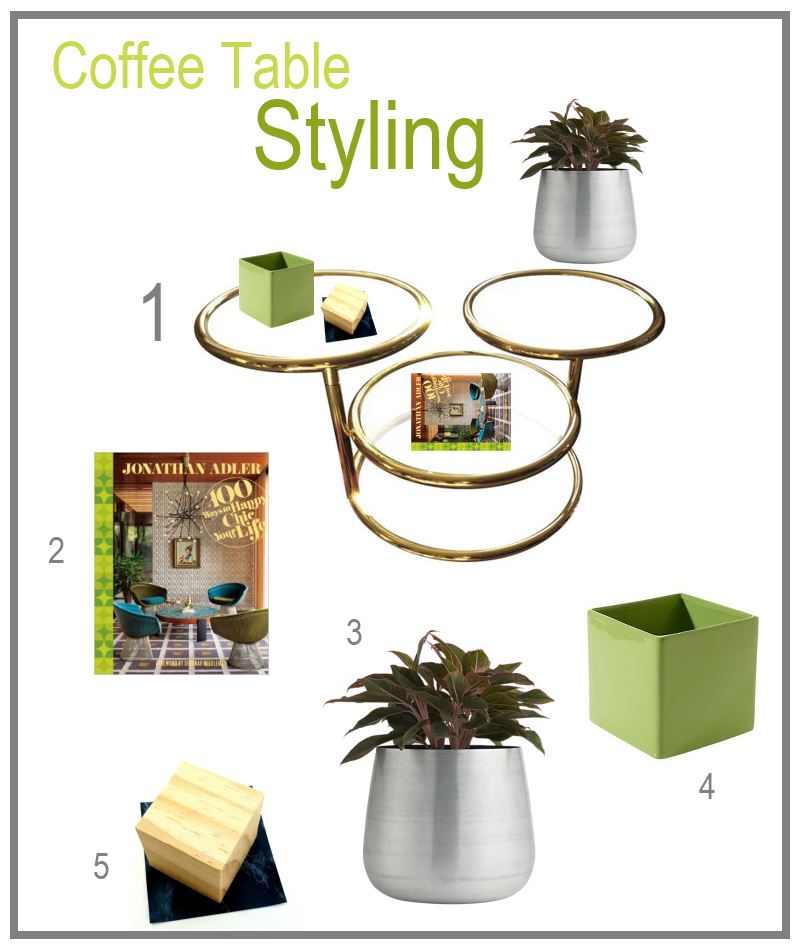 As with a modular table, a piece that swivels offers a variety of surfaces for the display of decor. Fun, right?! We kept it simple with a plant, a coffee table book, and a few geo objects. Here are the decor details:
Do you have any coffee table styling tips to share? Leave a comment below…
You're reading How to Style a Coffee Table, originally posted on Decoist. If you enjoyed this post, be sure to follow Decoist on Twitter, Facebook and Pinterest.