Have you been thinking of starting a blog but don't know where to start? This post will teach you how to start a blog for beginners. I took these exact steps when I started my blog, Fish & Bull, in 2015. I didn't have any experience or money to invest into it – in fact, I used an old iPad to take photos for my blog and sketched my logo. It was not fancy but it's important to just start somewhere. I'm so excited for you to start a blog too!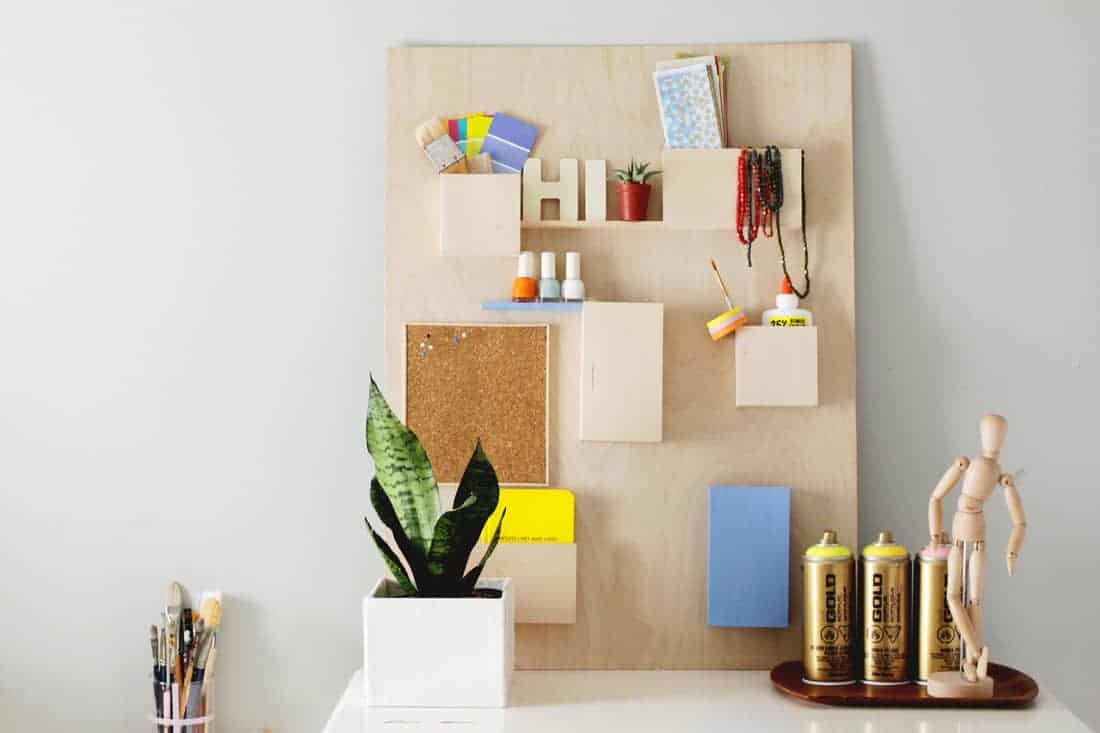 How to start a blog for beginners:
Decide on a blogging topic.
Pick a domain name.
Find a blogging platform.
Design your website.
Start blogging!
Why should you start a blog?
I started a blog to have a creative outlet and to make money in my free time. Other people start a blog for many other reasons: being able to quit your job, it's great for your resume, being able to work from the beach.
My blog has allowed me to:
Become a writer for Martha Stewart
Make a part time income by working on my own schedule
Write articles for design websites like Apartment Therapy, Sugar and Cloth, Design*Sponge, Brit and Co, etc.
Be published in Couch Magazine, a German magazine featuring interior design and DIY projects
This is how you can start a blog in 5 easy steps:
Decide on a blogging topic. If you want to make money from your blog it's important to start with only ONE topic. It is so much easier to drive traffic, find your audience and make money blogging if you focus on one topic at the beginning. Otherwise you confuse your audience and risk losing them! If you're just writing for fun, then you can write about anything and see what you like.
2. Find a domain name. Don't spend too much time on this step. Just make a list of ideas, ask your friends and pick one! Make sure it's available here.
3. Pick a blogging platform. When I started my blog, every successful blogger recommended going with a self-hosting blog platform. There's a reason for this. Even though it's tempting at first, don't get a free platform.
If you want to make money from your blog or customize it, you need to go self-hosted! It's only $3.63 per month.
I use and recommend WordPress. They have two options: WordPress.org (self hosted, for the serious blogger) or WordPress.com (hosted, for the not-so-serious blogger).
There are lots of site builders like Wix, Squarespace and Shopify out there but WordPress is the most popular among beginner and professional bloggers for good reason.
4. Choose a host. Now it's time to choose a hosting platform. A hosting platform is like buying land to put your house on. Without land your house (your blog) is useless and you can't have visitors.
Bluehost is the BEST option for beginner bloggers.
It's affordable and gives you everything you need for a cheap price.
It's easy to use even if you're not tech savvy.
If you get stuck, their customer service is amazing!
Click here to get a super affordable hosting plan for your blog!
5. Design your website. Psst, I'll let you in on a secret… you can have a beautiful website and know nothing about HTML or CSS coding. How? Buy a theme. Your theme is the layout and design of your site. There is a theme for every style – modern and neutral, feminine and bright, dark and moody etc. I use the Brunch Pro Theme by Feast Design Co.
After logging into WordPress, you'll be prompted to select a theme. Or on the left side, click the Appearance tab, then Themes tab. You can pick a free one from WordPress, buy one from Etsy or other design websites. Just follow the installation instructions and that's it. You have a website!
6. Start blogging.
Congratulations! My advice: just start blogging even if you feel like you don't know what you're doing. Every successful blogger started where you are.
The post How to start a blog for beginners appeared first on Fish & Bull.