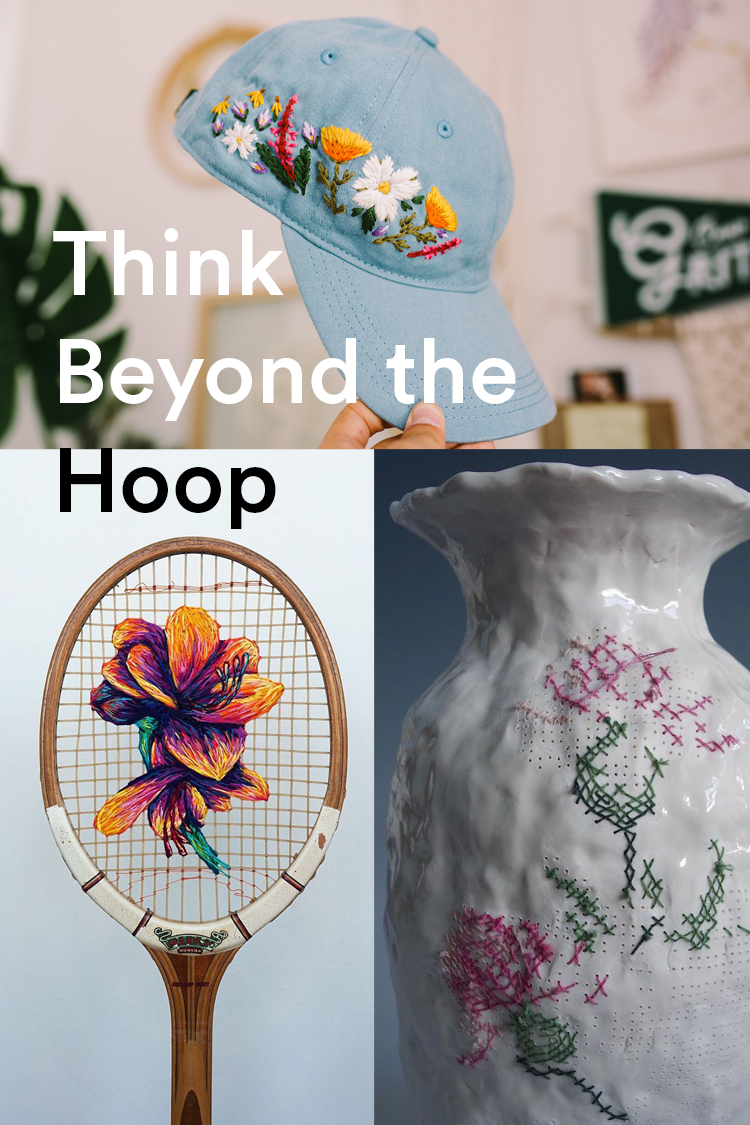 This article is brought to you by Brown Paper Stitch, my business that makes your wardrobe pawesome by embroidering your pets on clothing.
Over the many years that I've written on Brown Paper Bag, I've seen a ton of stitching. It's inspiring but it can also make me feel a bit lackluster—there are so many talented people out there!
If you're someone who scrolls through Instagram and feels totally envious of all of the beautiful stitching you see, you might be wishing you could harness even a little bit of that creativity.
So, where do you start? Over the next many Mondays, I'll be sharing lessons of what I have seen and learned.
The first lesson: Think beyond the hoop.
Feeling creatively stifled by the embroidery hoop?
The embroidery hoop is not a rule. It's merely a suggestion of where to stitch. You can create awe-inspiring effects that extend outside of the circle. Heck, maybe you get rid of the hoop altogether.
Whether you are braiding thread, attaching felted wool sculptures, or merely using the hoop for stable stitching, think about how you can go bigger. Maybe it's keeping the hoop and having floss extend beyond it. Maybe you are stitching on clothing (like me!).
Check out some ways in which artists working in embroidery have thought outside the embroidery hoop to create original designs.
The post How 8 Artists Are Thinking Beyond the Embroidery Hoop To Create Awe-Inspiring Designs appeared first on Brown Paper Bag.