Simple and practical design that does away with the unnecessary and focuses firmly on ergonomics is much harder to conjure up and create than it sounds. Nestled in the idyllic town of Pilar in Buenos Aires, Argentina, House DV ventures down this path as it places emphasis on minimal design and an uncomplicated form where functionality precedes form. The small footprint of the house was a conscious choice made by the architects to reduce both construction cost and time even while leaving ample space for a wonderful garden and outdoor living area.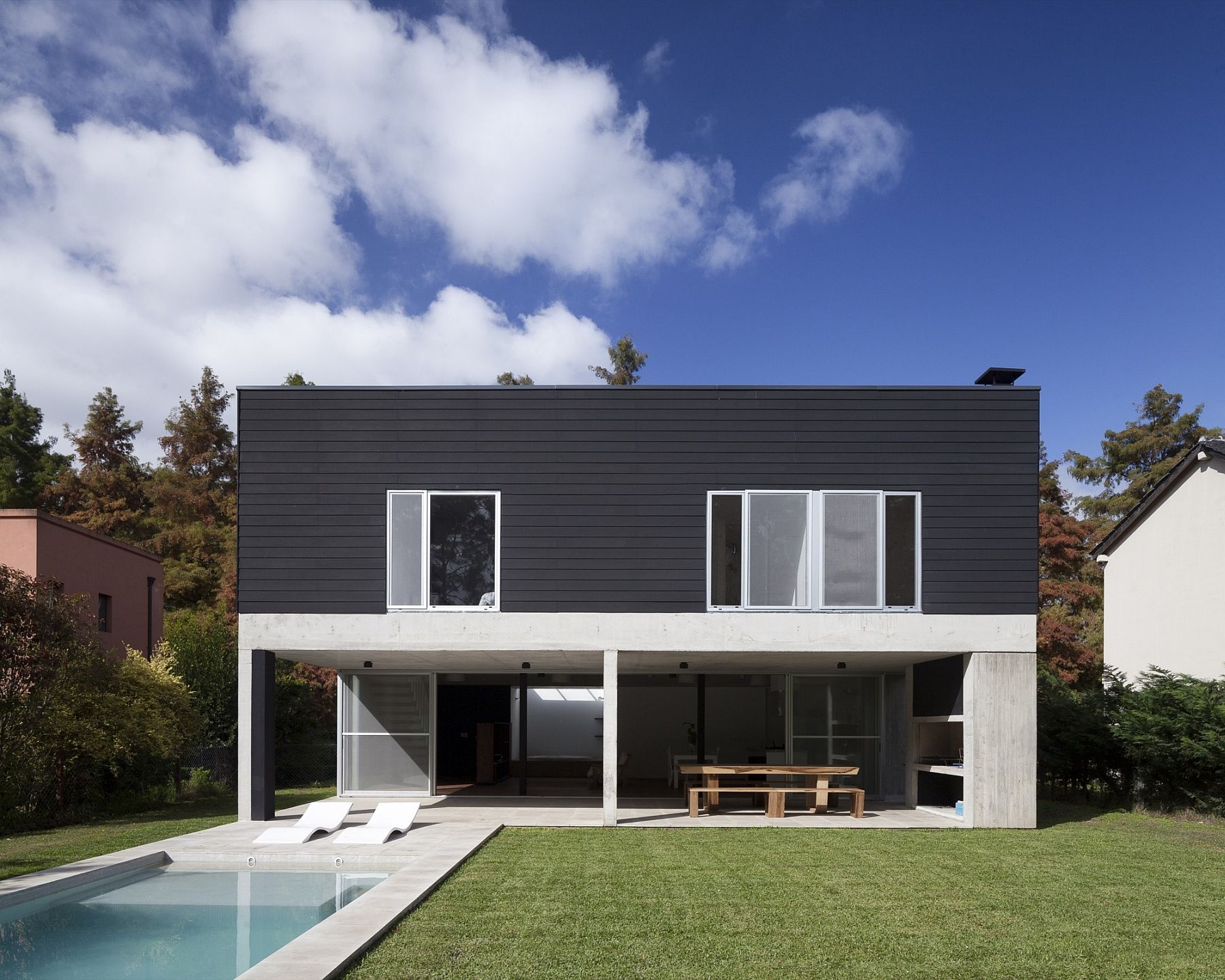 Designed by Colle-Croce, the beautiful family residence is mainly clad in metal and concrete with both the materials bringing plenty of textural variance and shaping a unique façade. It is the lower half of the structure that is made up of concrete and a steel structure covered in metallic sheets sits on top of this sturdy base. The orientation of the house brings in plenty of natural light even while keeping it cool during the hot summer months while the al fresco dining and poolside hangout extend the living area outdoors with ease.
It is the lower level of the house that holds the living area, kitchen, dining space, gallery-style entry and a rejuvenating sauna with the top level housing the bedroom and other private spaces. [Photography: Javier Agustín Rojas]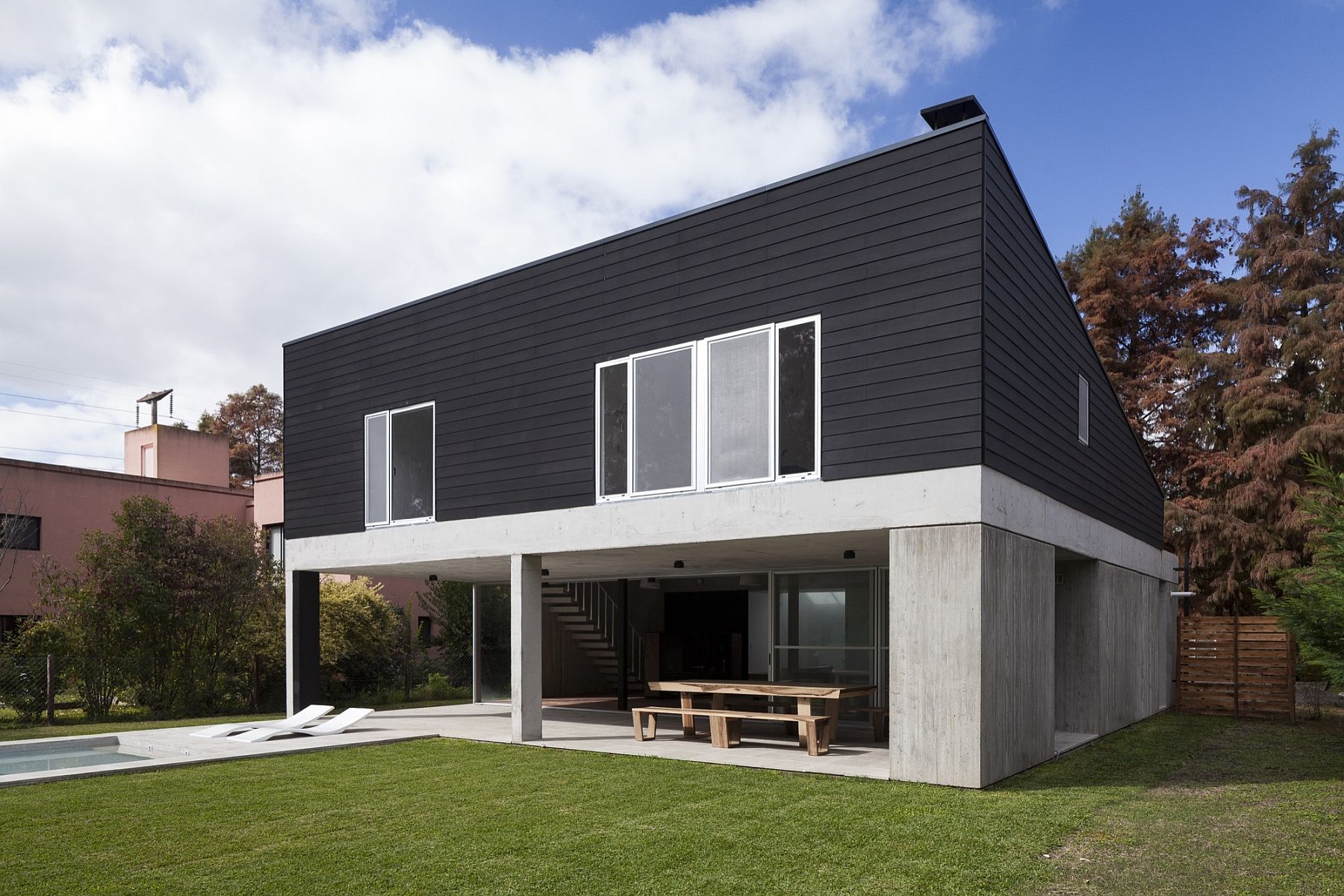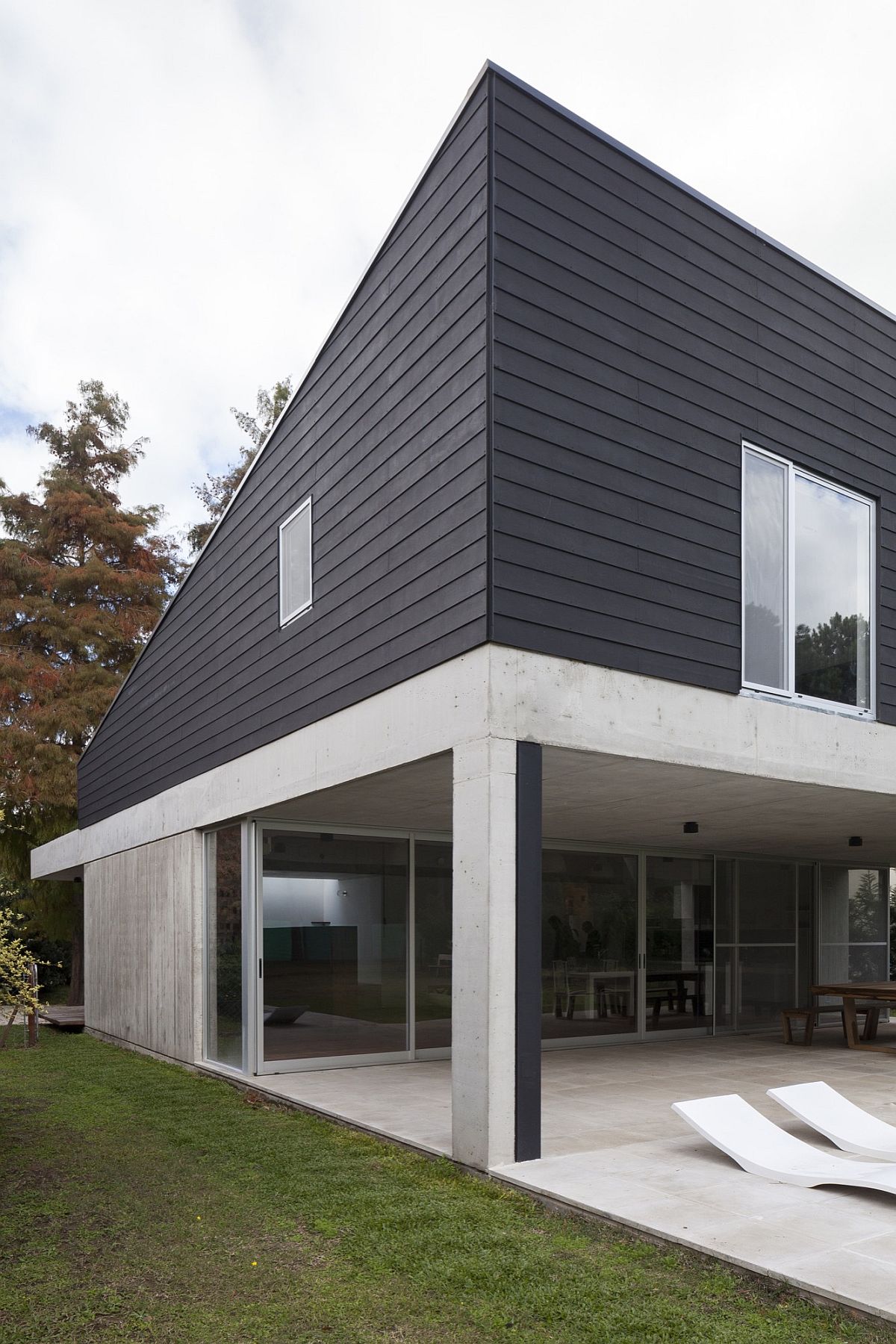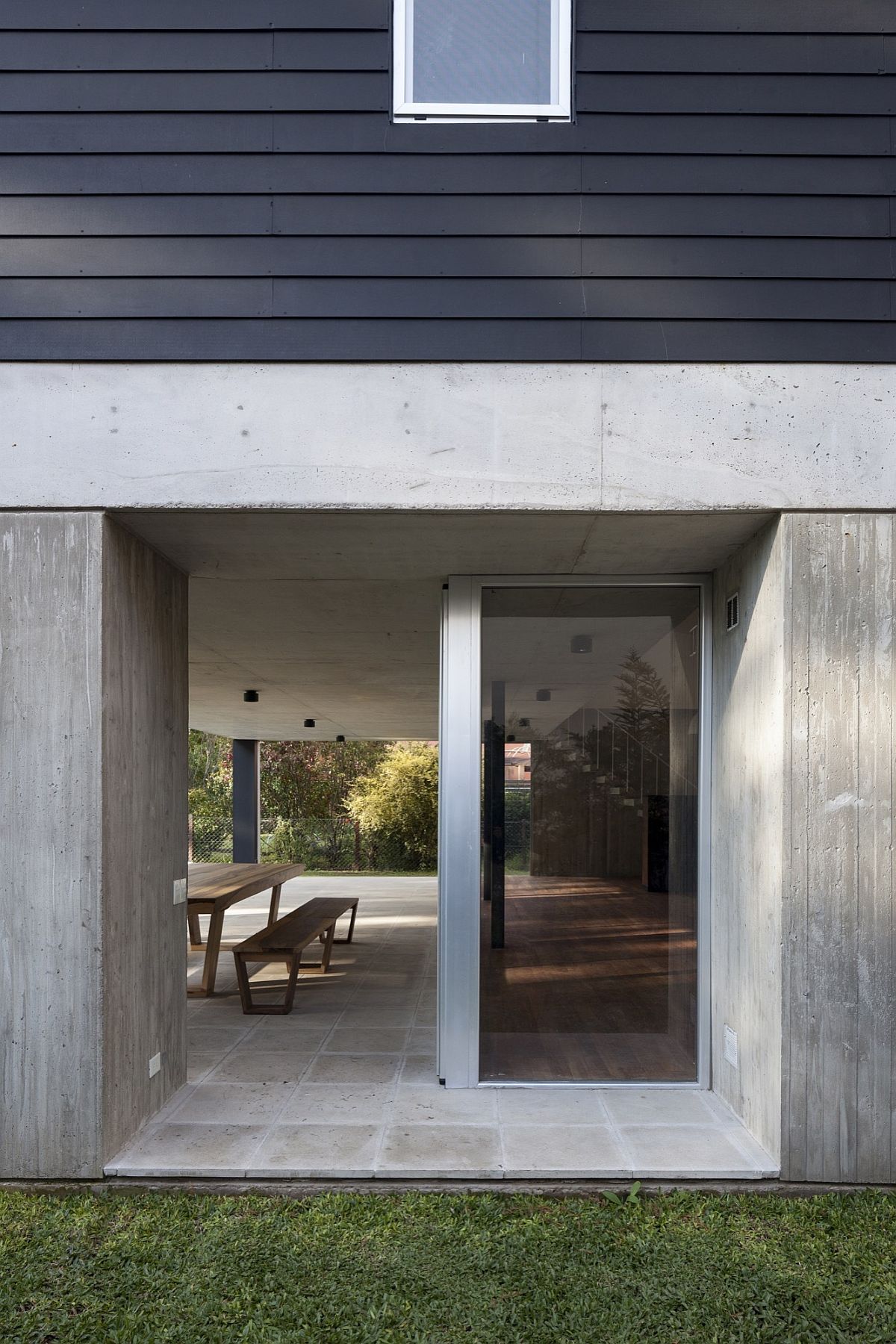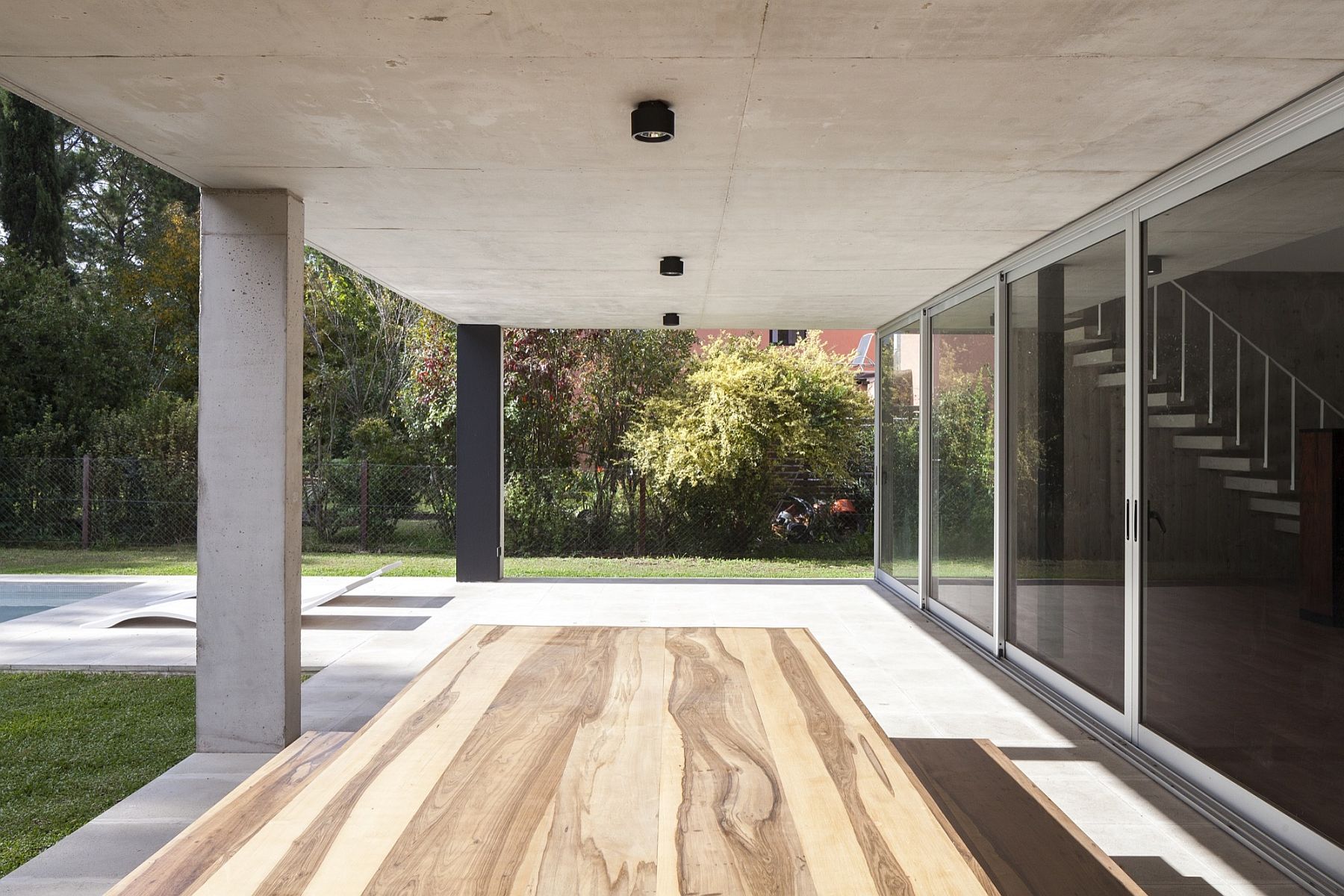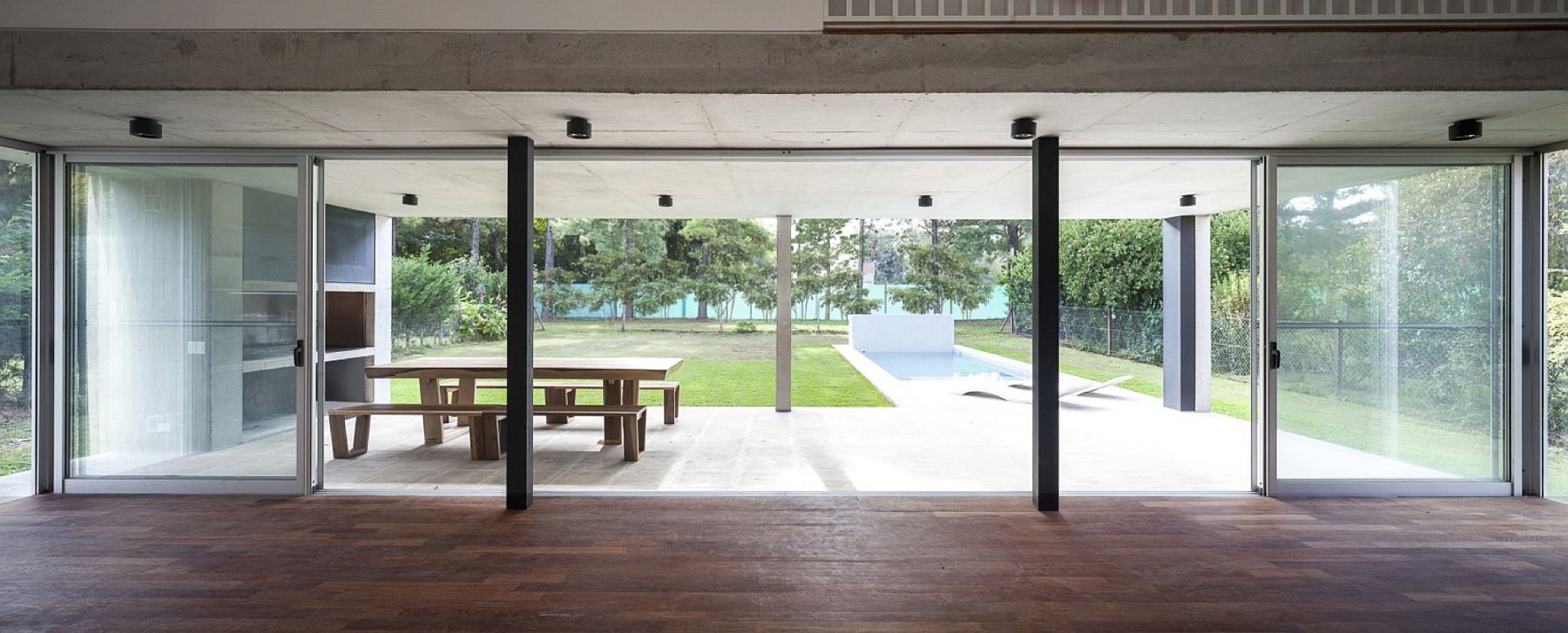 On the ground floor the window system favors the expansion of the living room and the kitchen into the gallery. The access, toilet, sauna hydro-massage and the service area safeguard this huge ground floor from the street.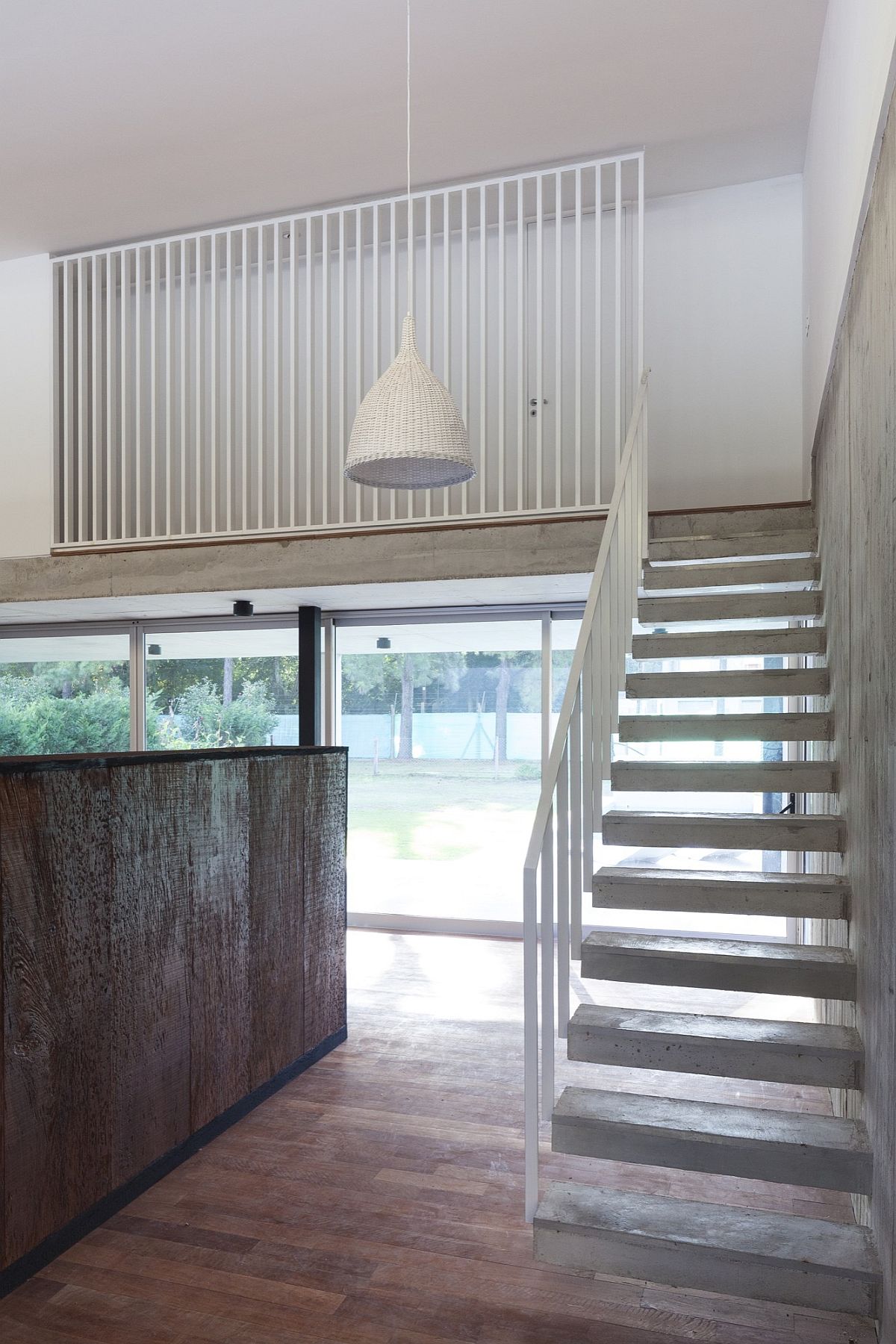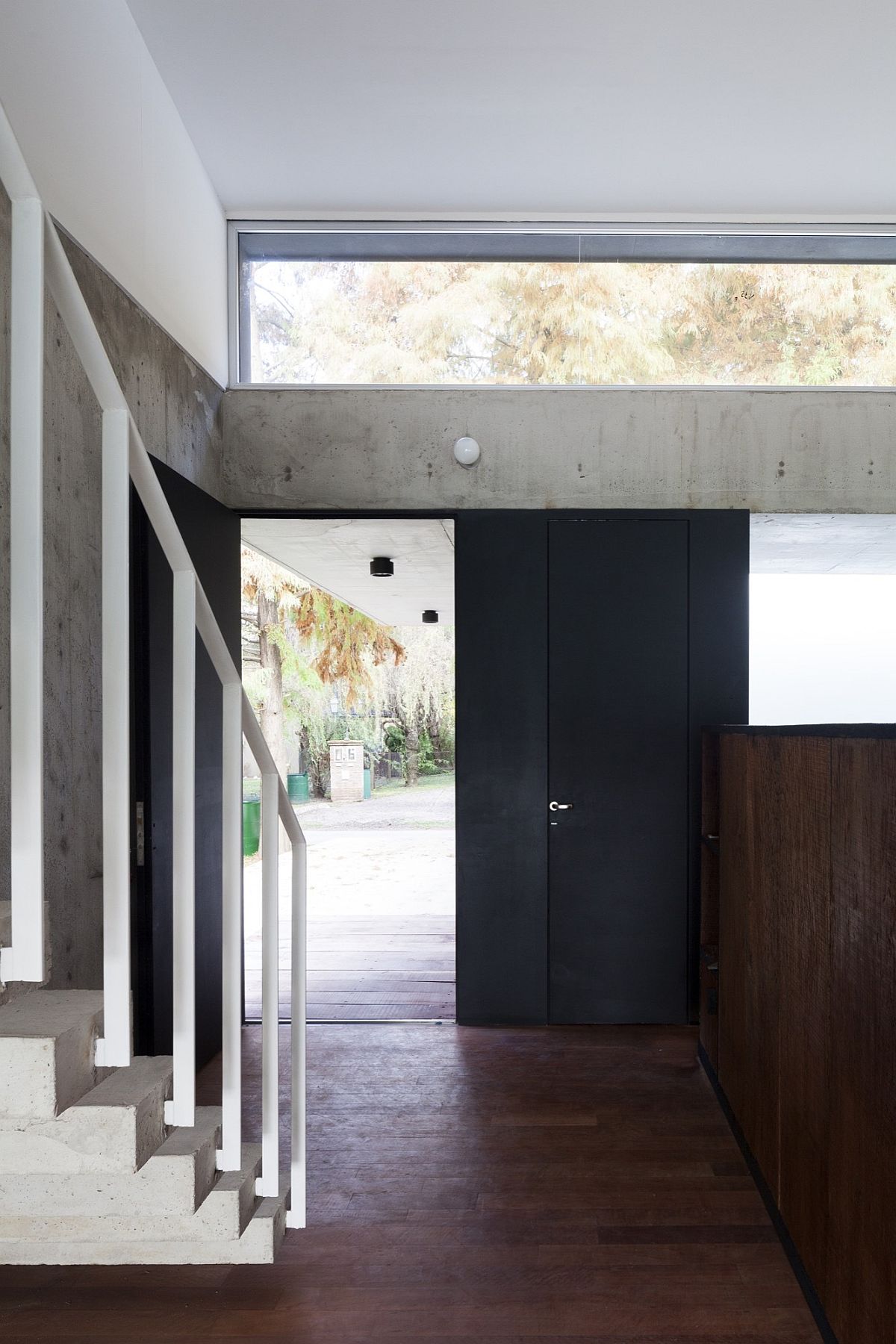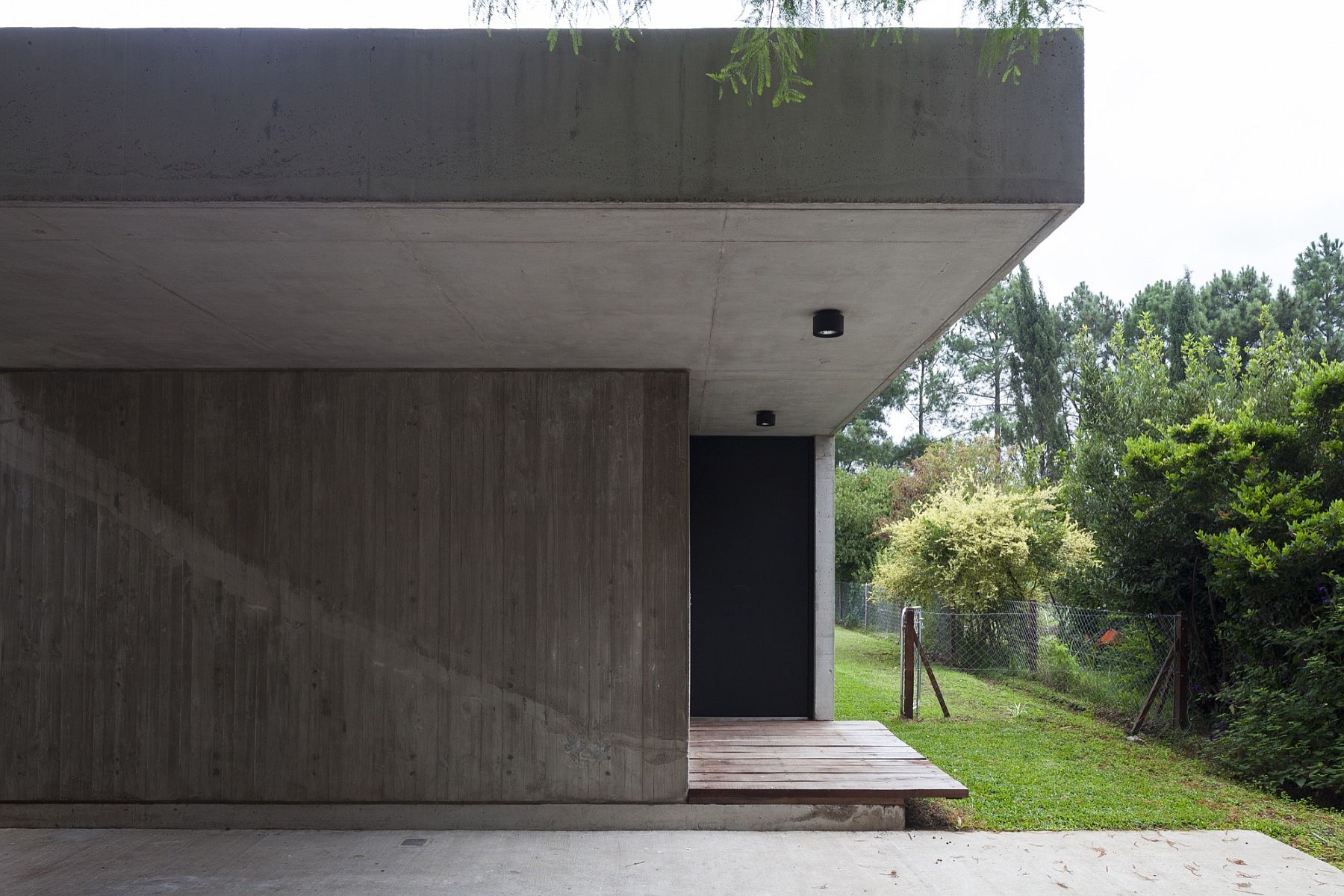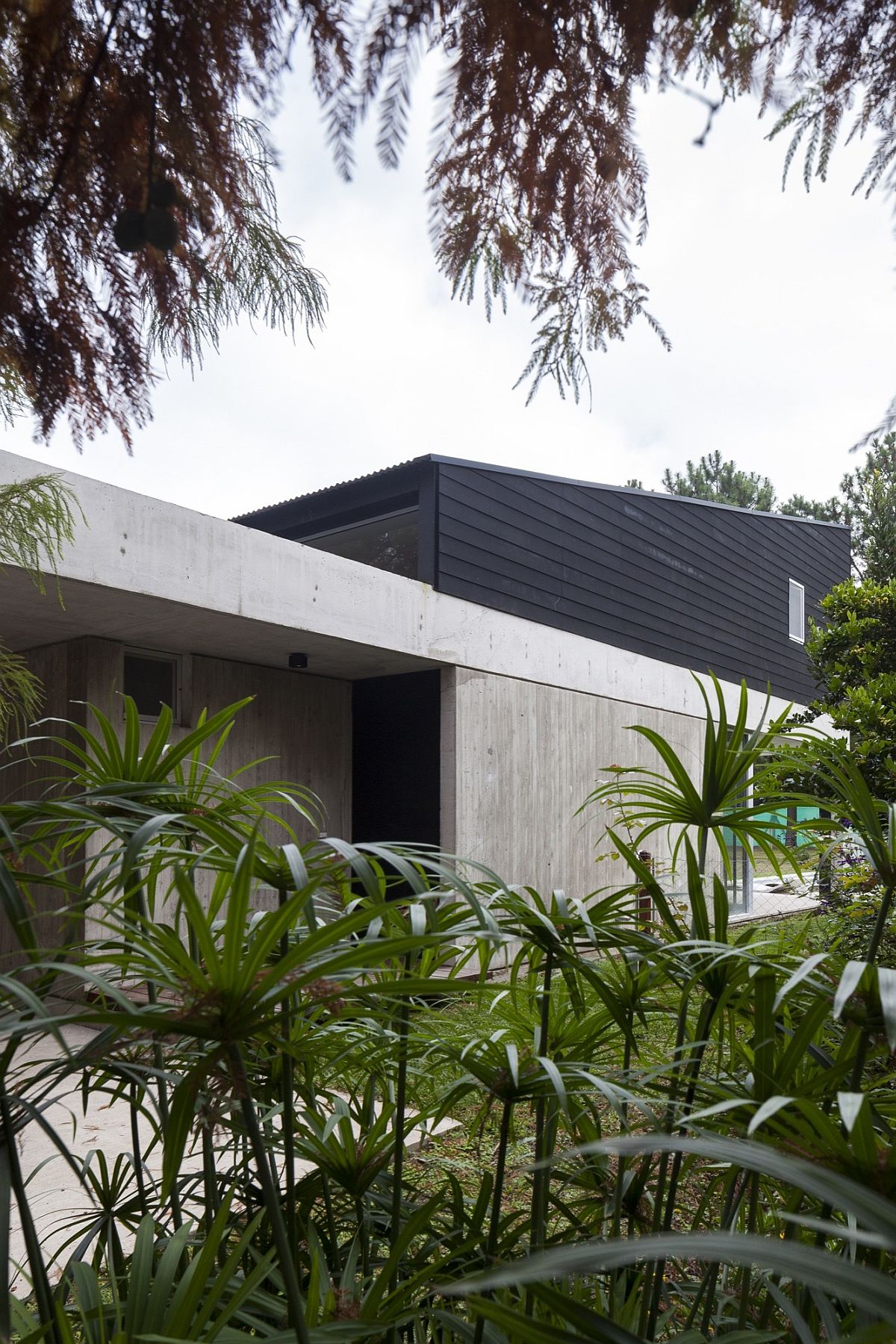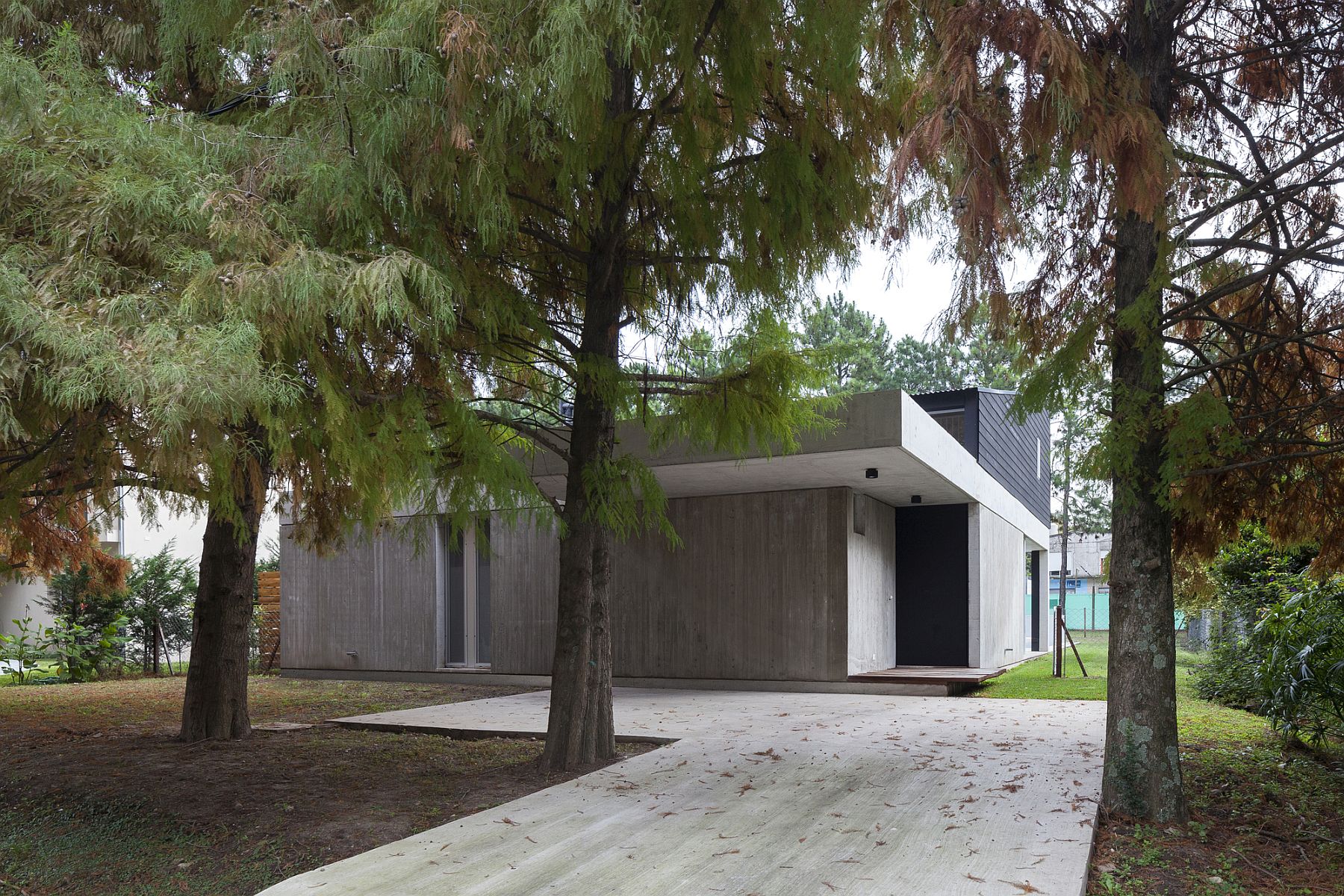 You're reading House DV: Modern Minimalism Draped in Concrete and Steel, originally posted on Decoist. If you enjoyed this post, be sure to follow Decoist on Twitter, Facebook and Pinterest.