Why opt for cookie-cutter and mundane chain of hotels when you can experience the very best of local culture, heritage, flavors, sights and sounds? Holiday apartments provide you with an opportunity to truly savor the city or town you wish to visit by taking away the usual and almost 'plastic' tourist experience? Nestled in the hip and happening neighborhood of the Borne district in Barcelona, Spain, these four tourist apartments were restyled and revamped by Mesura to offer those visiting the region a relaxing and diverse 'base station' from which they can explore all of Barcelona.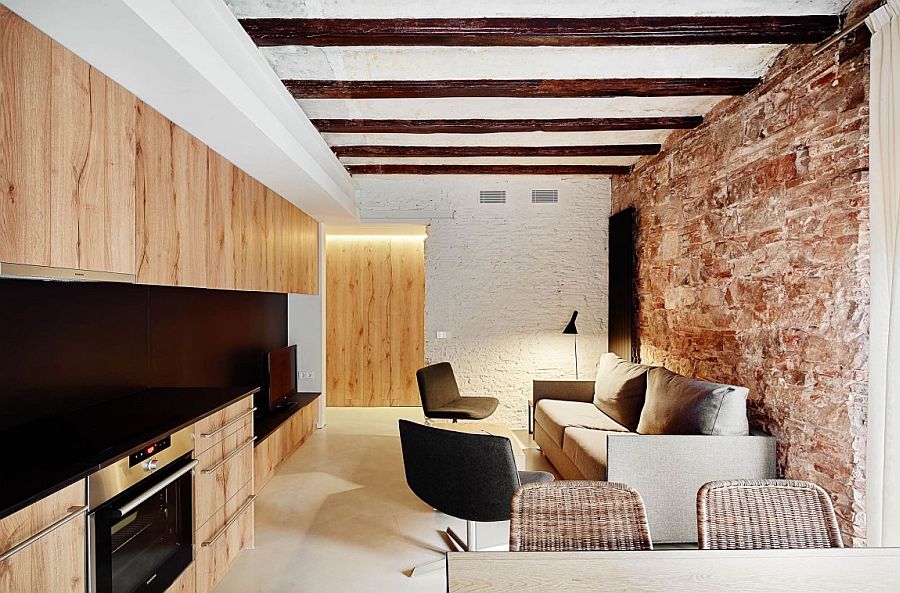 The series of four apartments occupy 175 square meters and while that might not seem like too much space, those enjoying nightlife of Catalonia and taking in its many attractions would more likely be spending more time outdoors than inside! What the holiday apartments lack in opulent space, they make up in cultural heritage as the brick walls and ceramic floor tiles bring the charm of early 20th century and an air of timelessness. These surfaces have been intentionally exposed wherever possible to usher in a smart blend of classic and contemporary that floors you the moment you step in.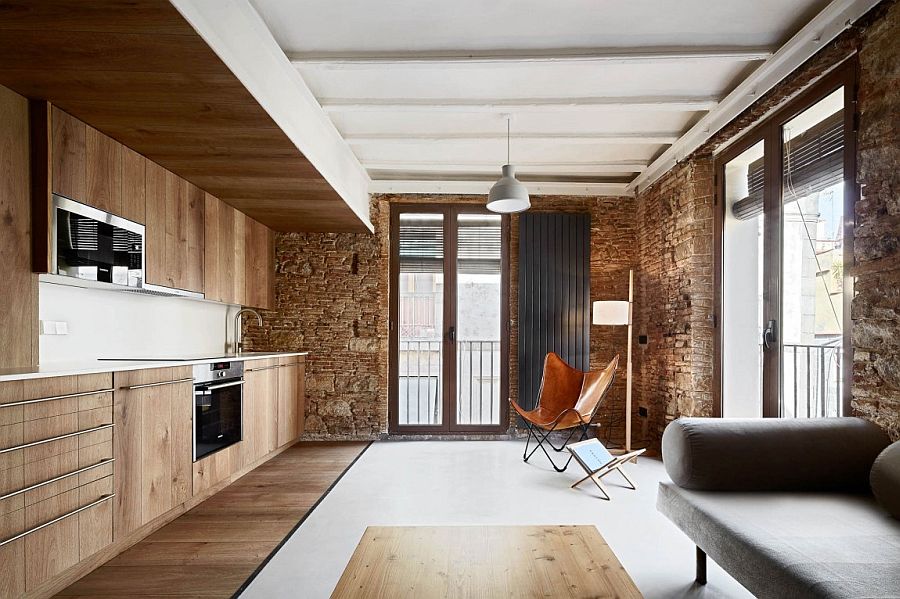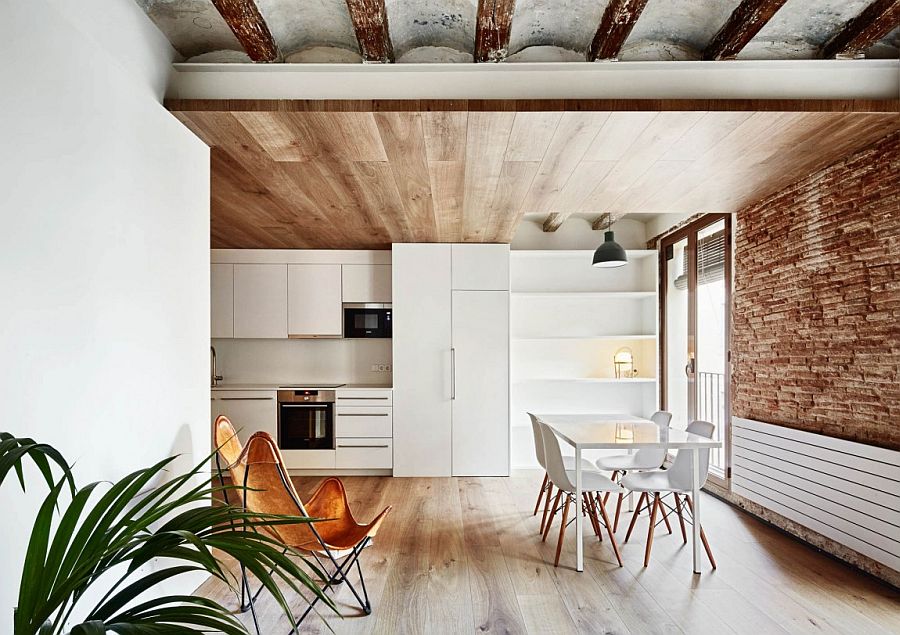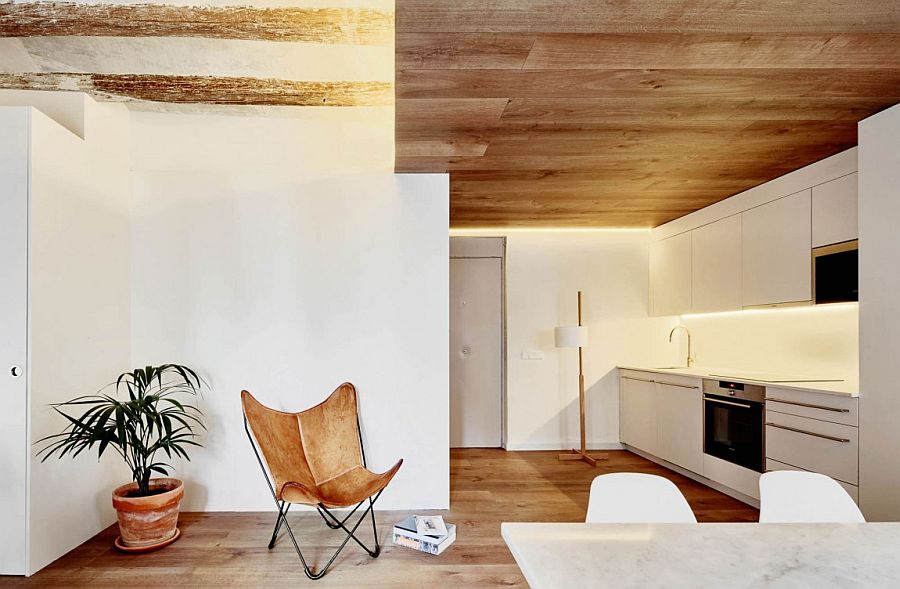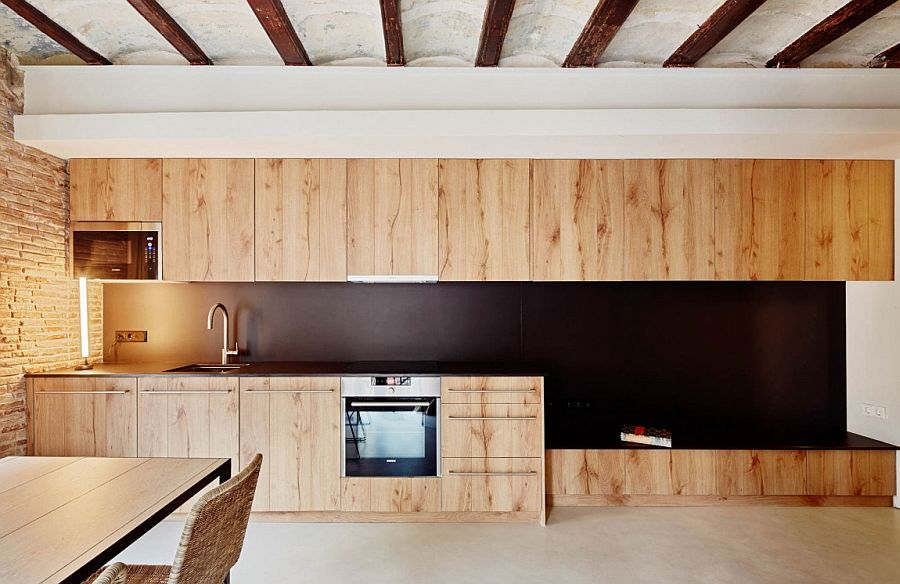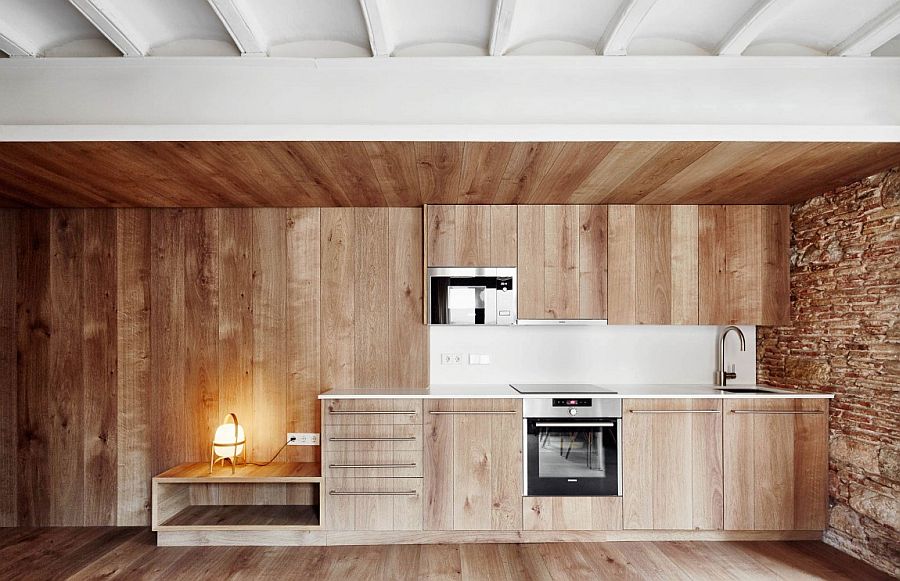 More modern wooden elements in the kitchen and midcentury icons like the Butterfly chair are coupled with original ceiling beams and a whitewashed backdrop, giving the apartments a dreamy, modern look. Nestled on the top level of a historical building, it is easy to see why a stay here would be truly unforgettable as you cherish the unique mixture of sophistication and tradition. [Photography: Jose Hevia]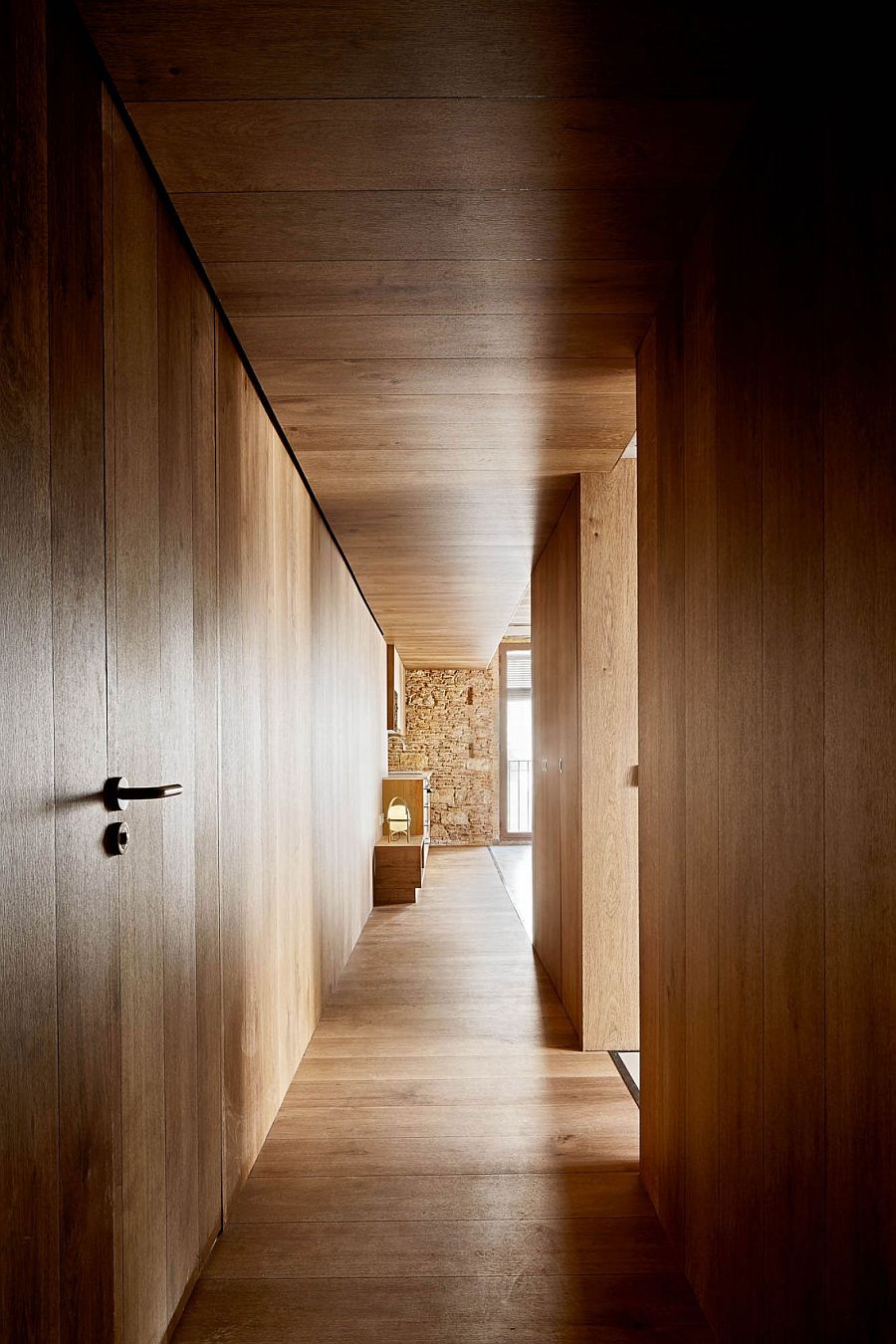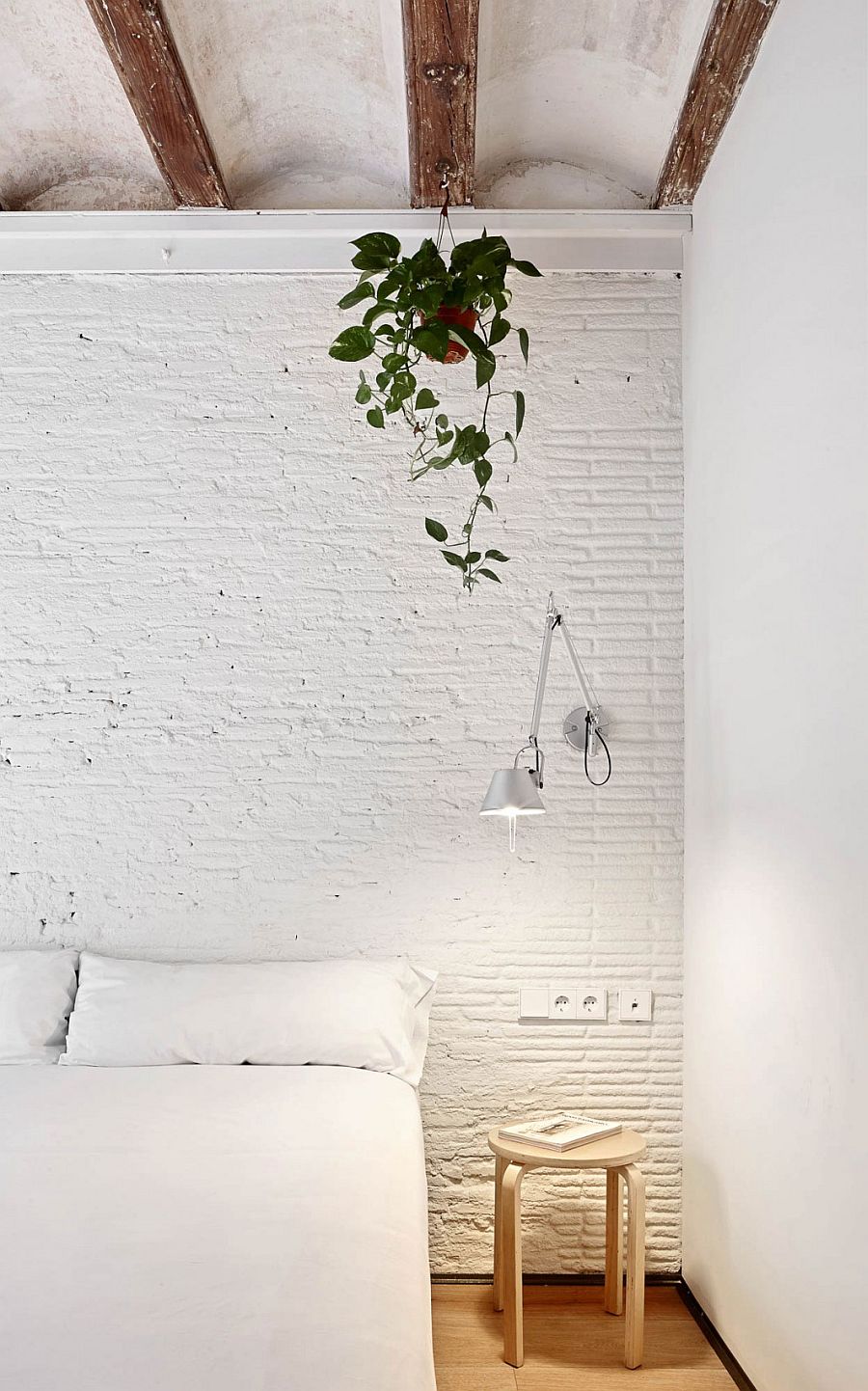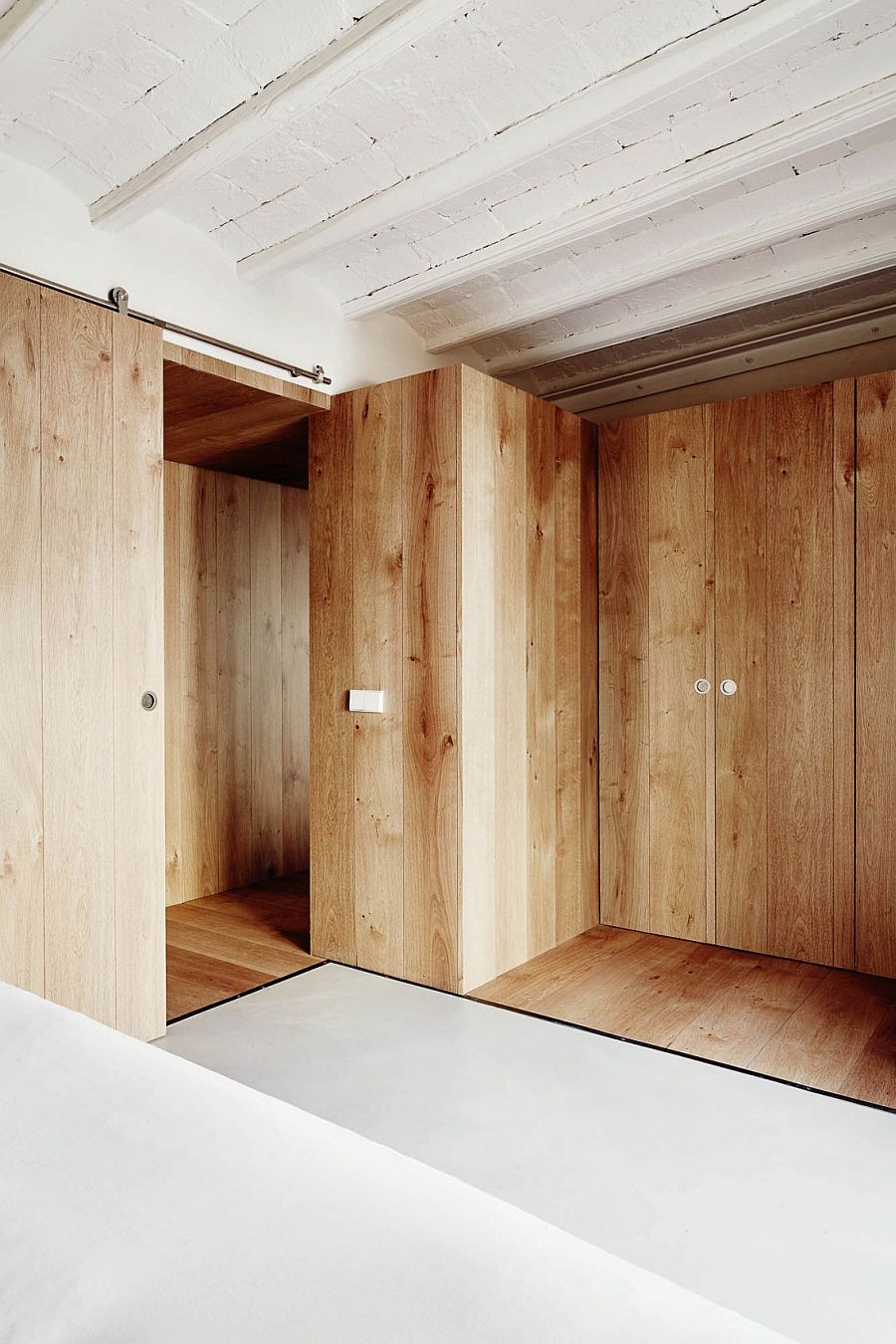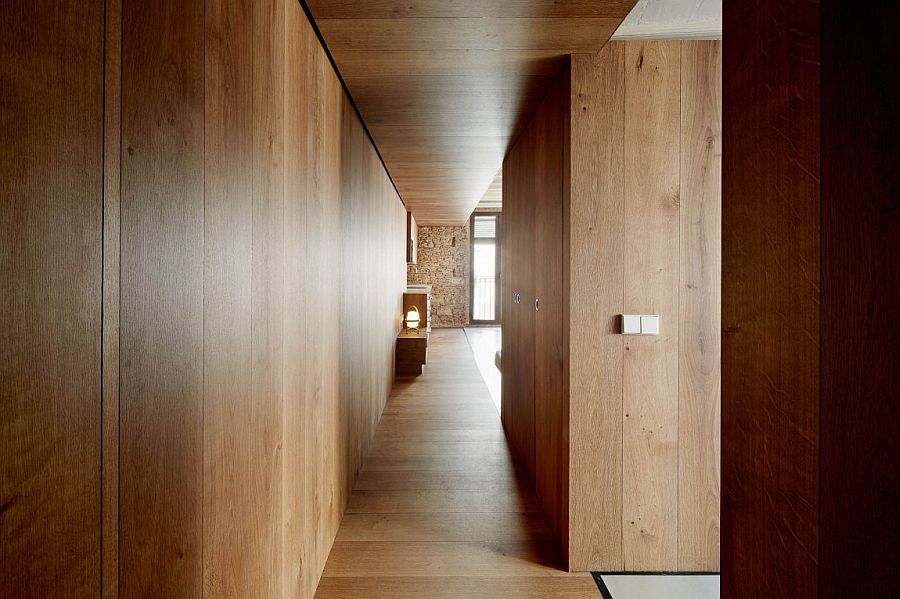 You're reading Holiday apartments in Borne: Barcelona's Rich Heritage Repackaged in Style, originally posted on Decoist. If you enjoyed this post, be sure to follow Decoist on Twitter, Facebook and Pinterest.