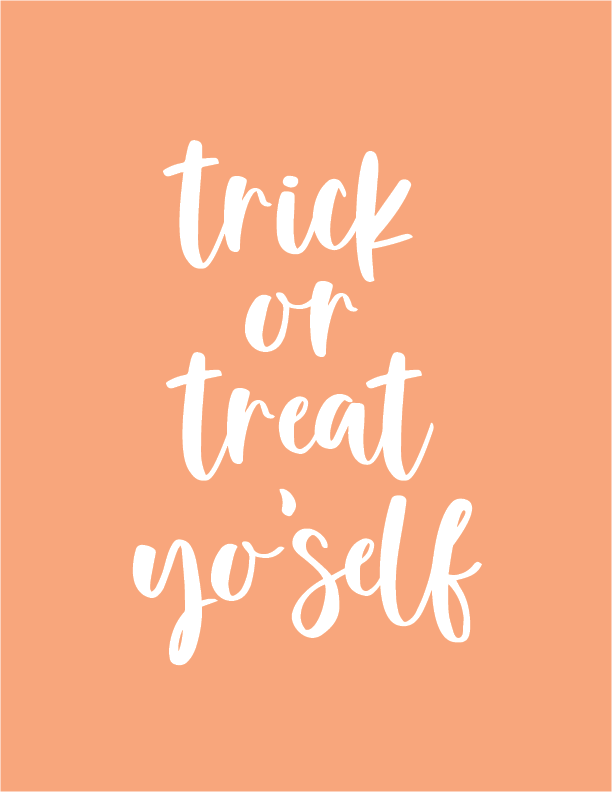 I absolutely love this time of year! The weather starts cooling down and leaves start changing their color. It's also spooky season! Halloween is the first in the trifecta of end-of-year holidays. I love decorating for Halloween but because it can get pricey, I decided to create my own Halloween Printables, and now I'm sharing them with you! Download multiple prints to create a spooky gallery wall, or just swap an existing wall art piece to add some Halloween decor to your home.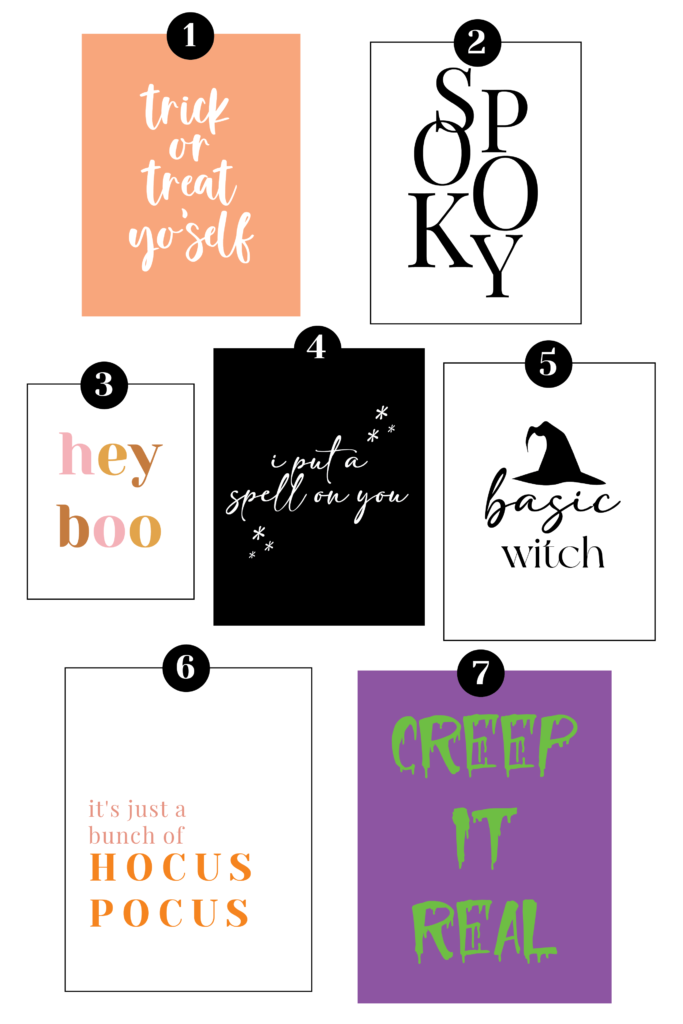 Download the printables here…
1 "Trick or Treat Yo'Self" // 2 "Spooky" // 3 "Hey Boo" // 4 "I Put A Spell On You" // 5 "Basic Witch" // 6 "It's Just A Bunch of Hocus Pocus" // 7 "Creep It Real"
The prints are sized 8.5″ x 11″ but can easily be resized. Feel free to shoot me an email if you're having trouble with resizing!
I'd love to see how you use these printables in your Halloween decor, so make sure to tag me on Instagram!
The post HALLOWEEN PRINTABLES appeared first on Why Don't You Make Me?.