Squeezing in five fabulous townhouses on a lot that is barely 760 square meters in area, Habitat on Terrace in Brisbane revamps an existing Queenslander even while finding space for 4 additional new townhouses. Designed by refresh*design, a series of three townhouses with continuous gabled roof along with two other individual homes ensure that the property as a whole maximizes available space without feeling congested or even poorly ventilated. A sense of modernity starts with the exterior of the house with white and gray along with dark window frames setting the design tone.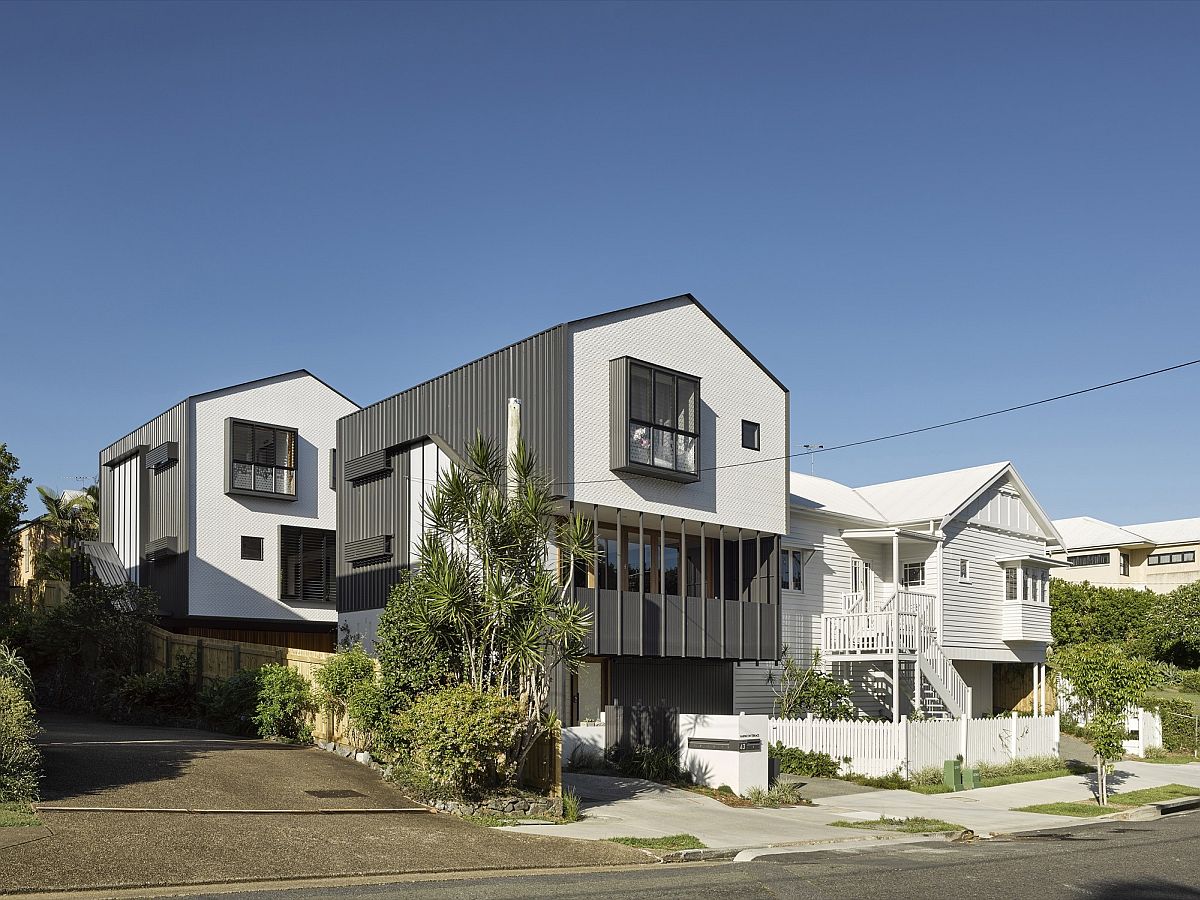 On the inside, it is a series of open and close spaces, stylish living areas where wooden warmth is combined with polished finishes and elegant contemporary décor that set the mood. The existing Queenslander was moved towards the neighboring two-story home while a single townhouse was added next to the series of three continuous dwellings to fit the entire development within the constraints of the limited site.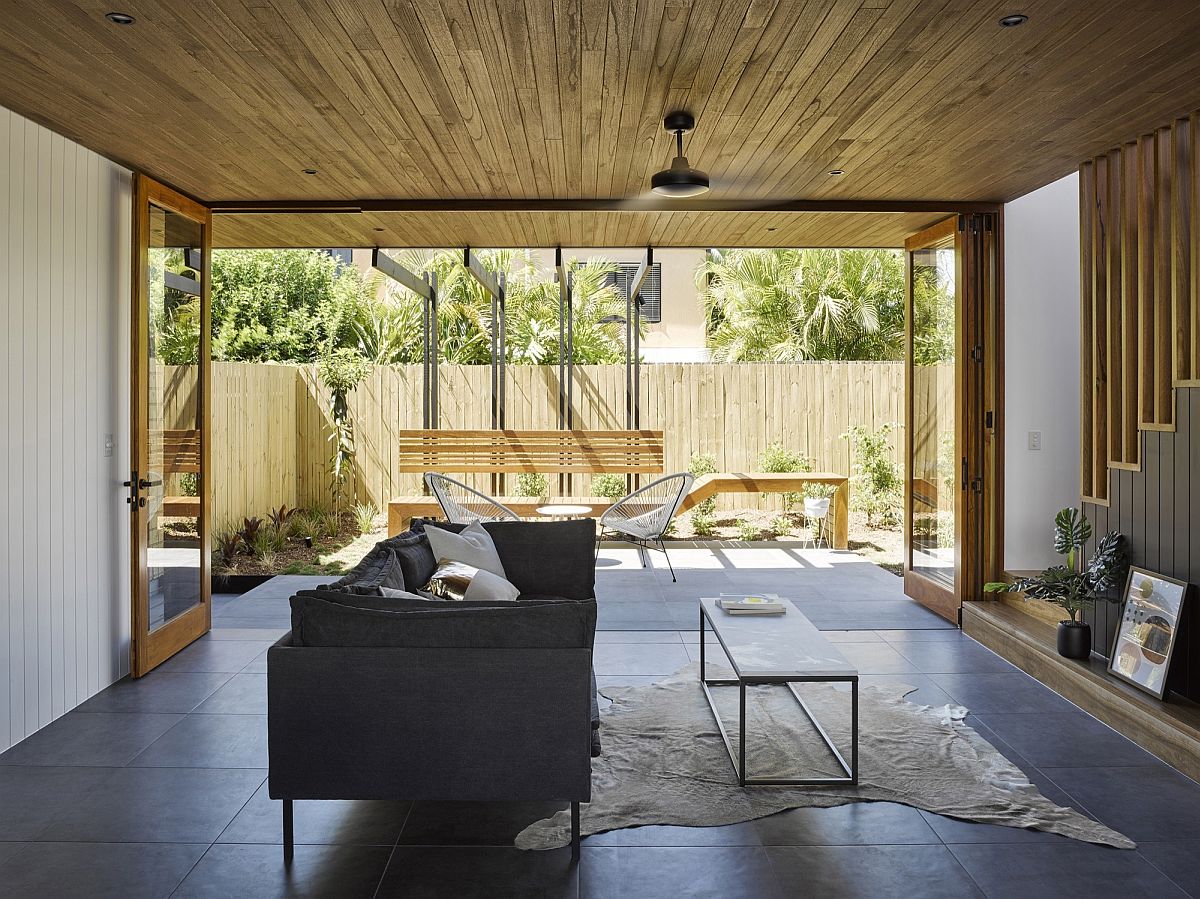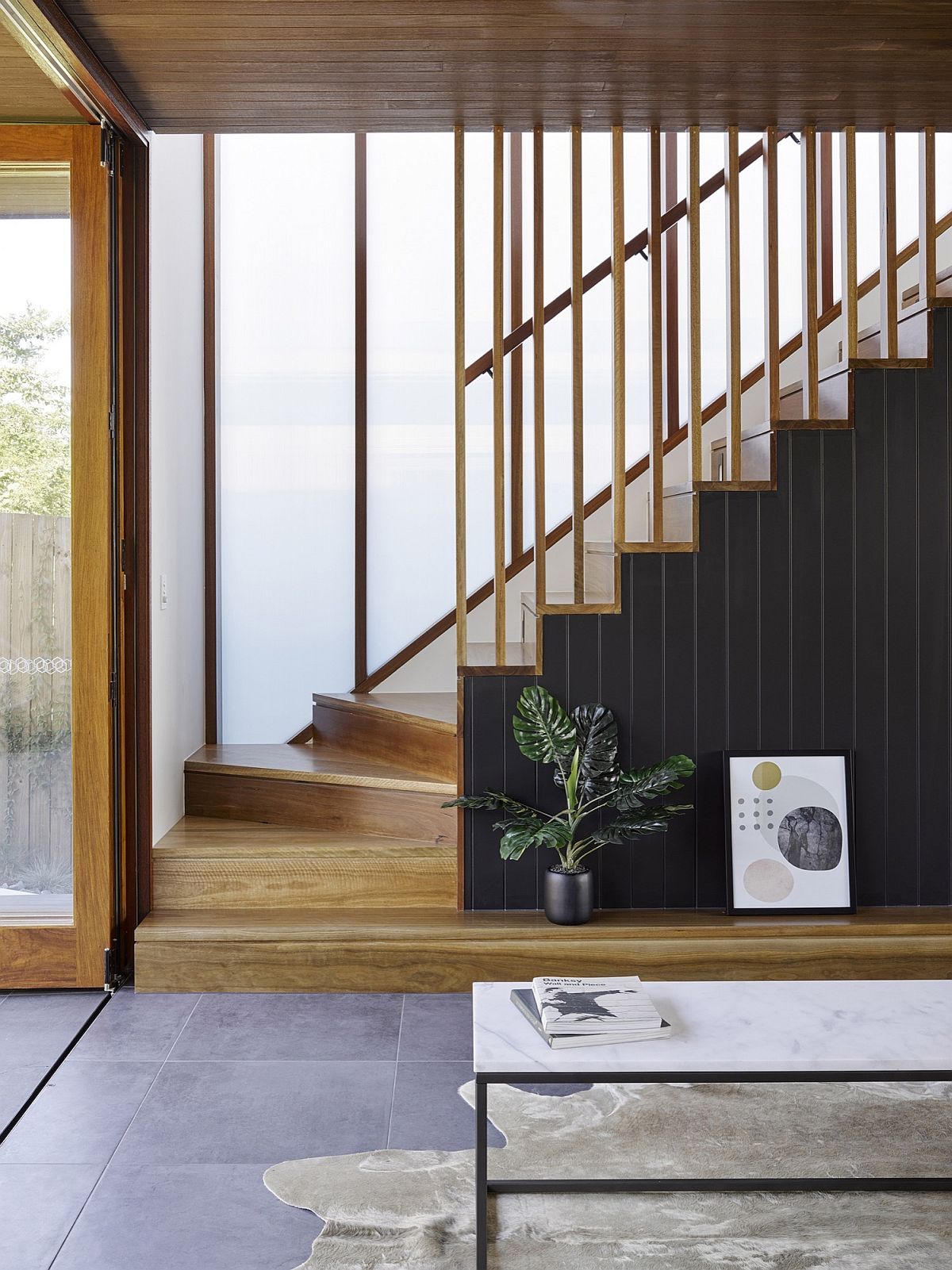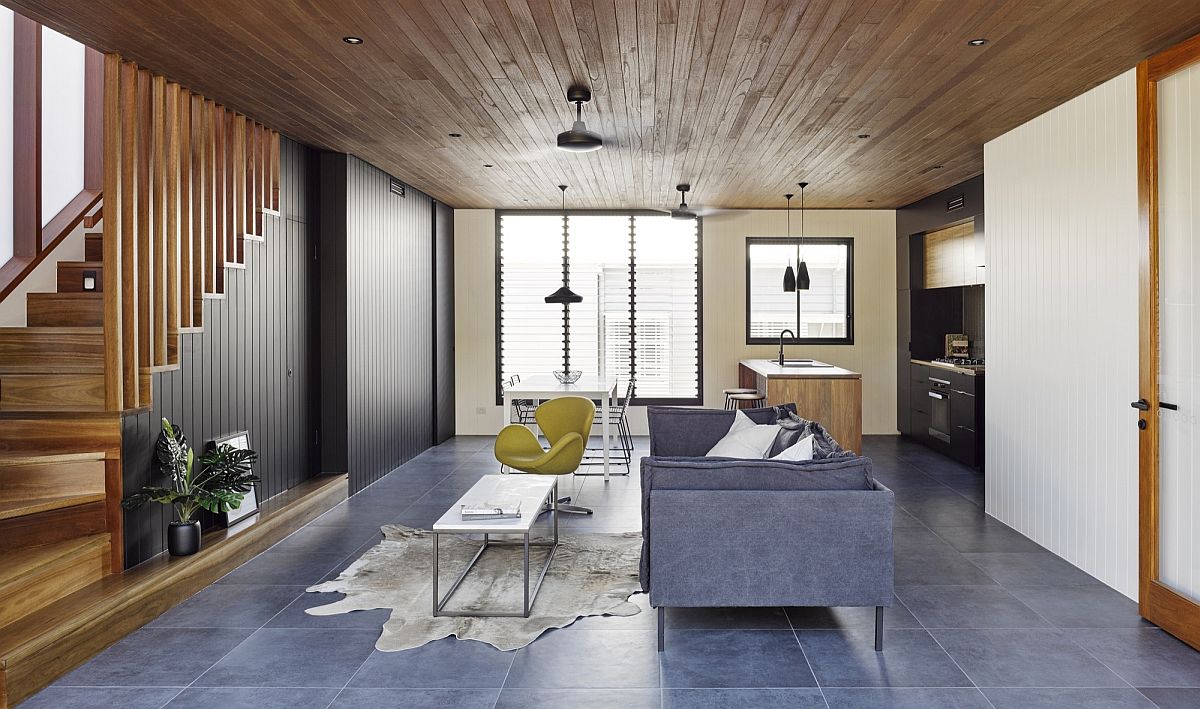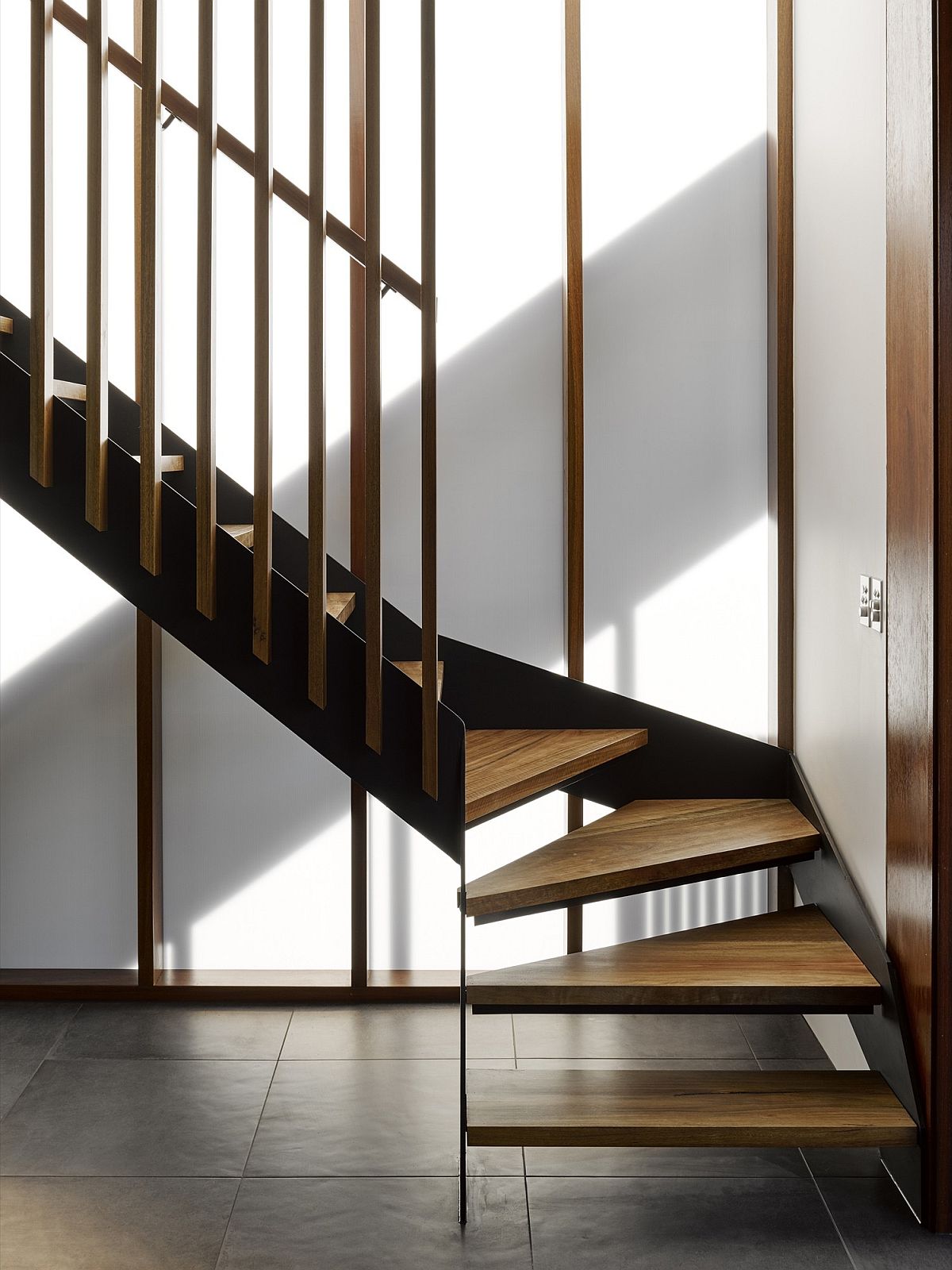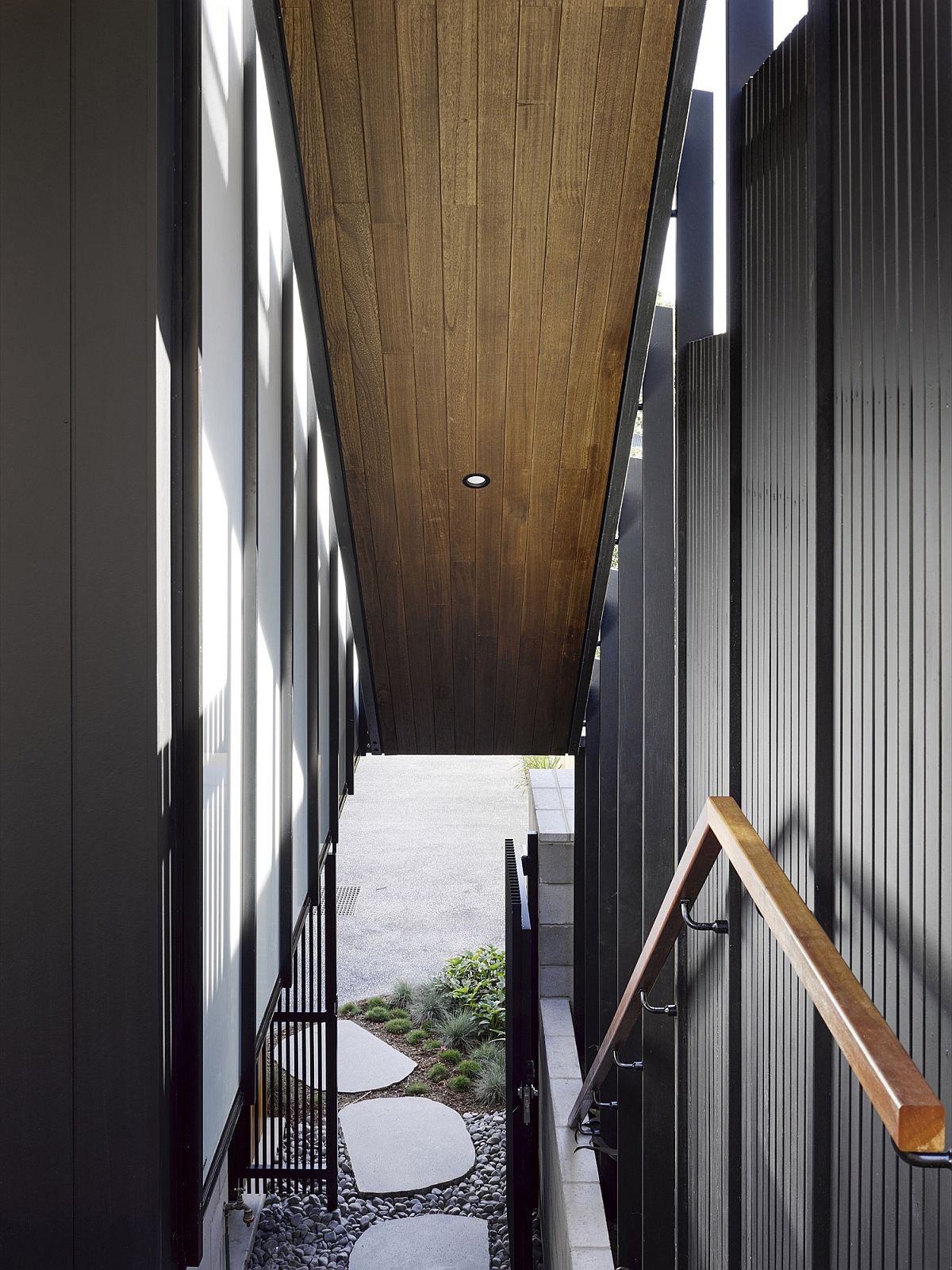 Wood plays a major role even in shaping the entrance of the townhouses, the staircase on the inside and various ceilings and accent walls in different rooms. Street façade of the house offers complete privacy while the living area with flows effortlessly into the beautiful private yard. [Photography: Roger D'Souza, Christopher Frederick Jones]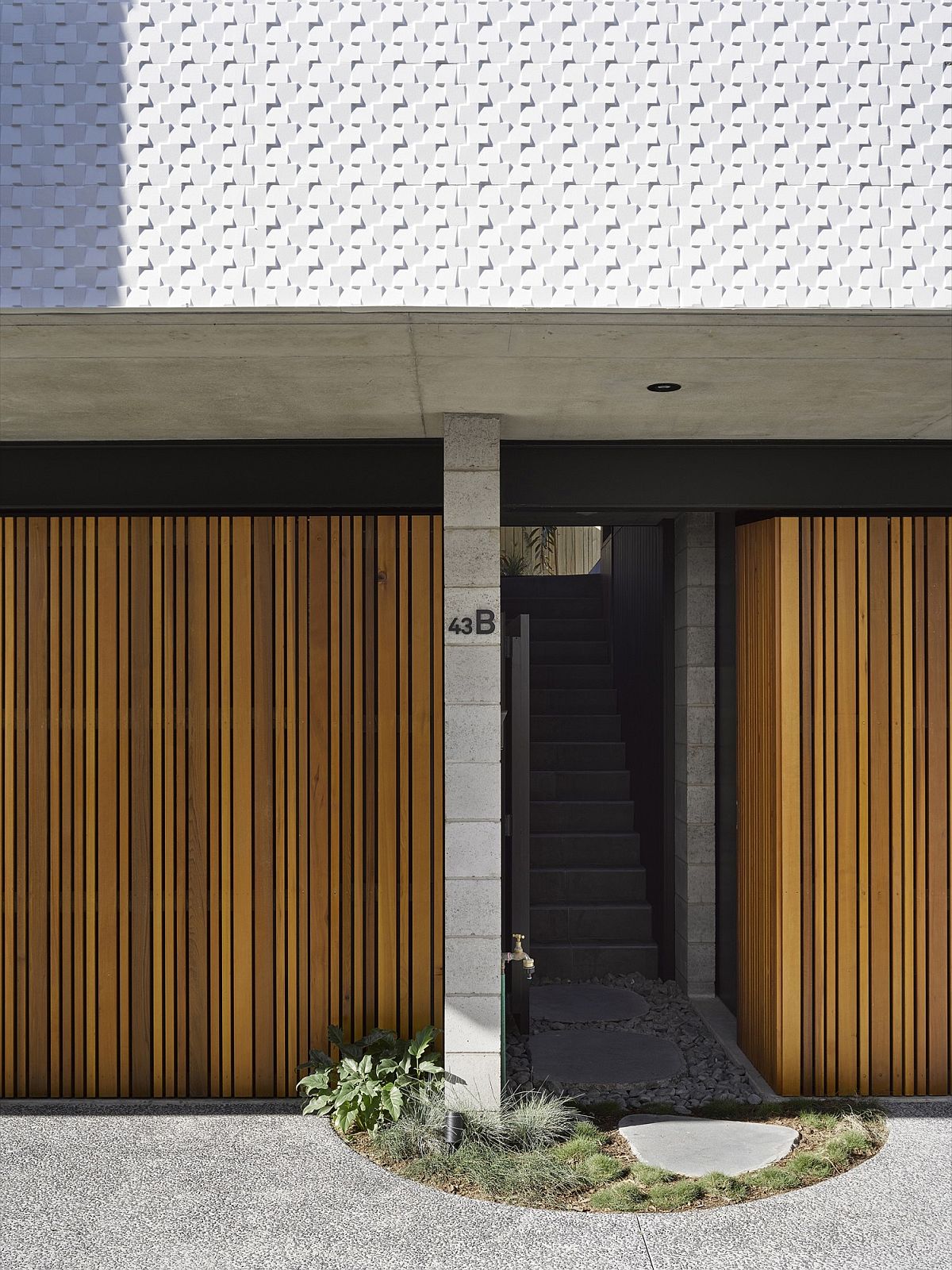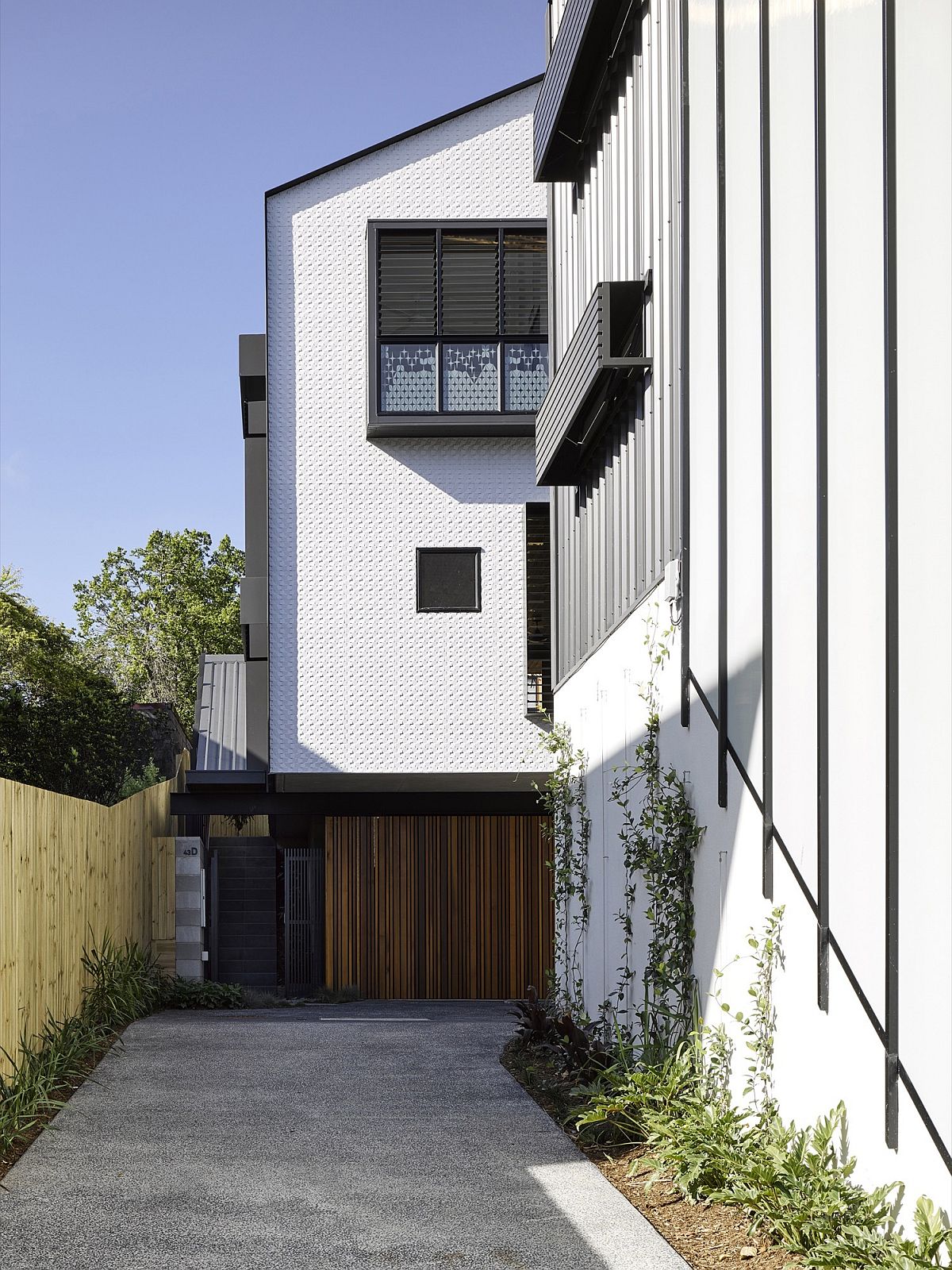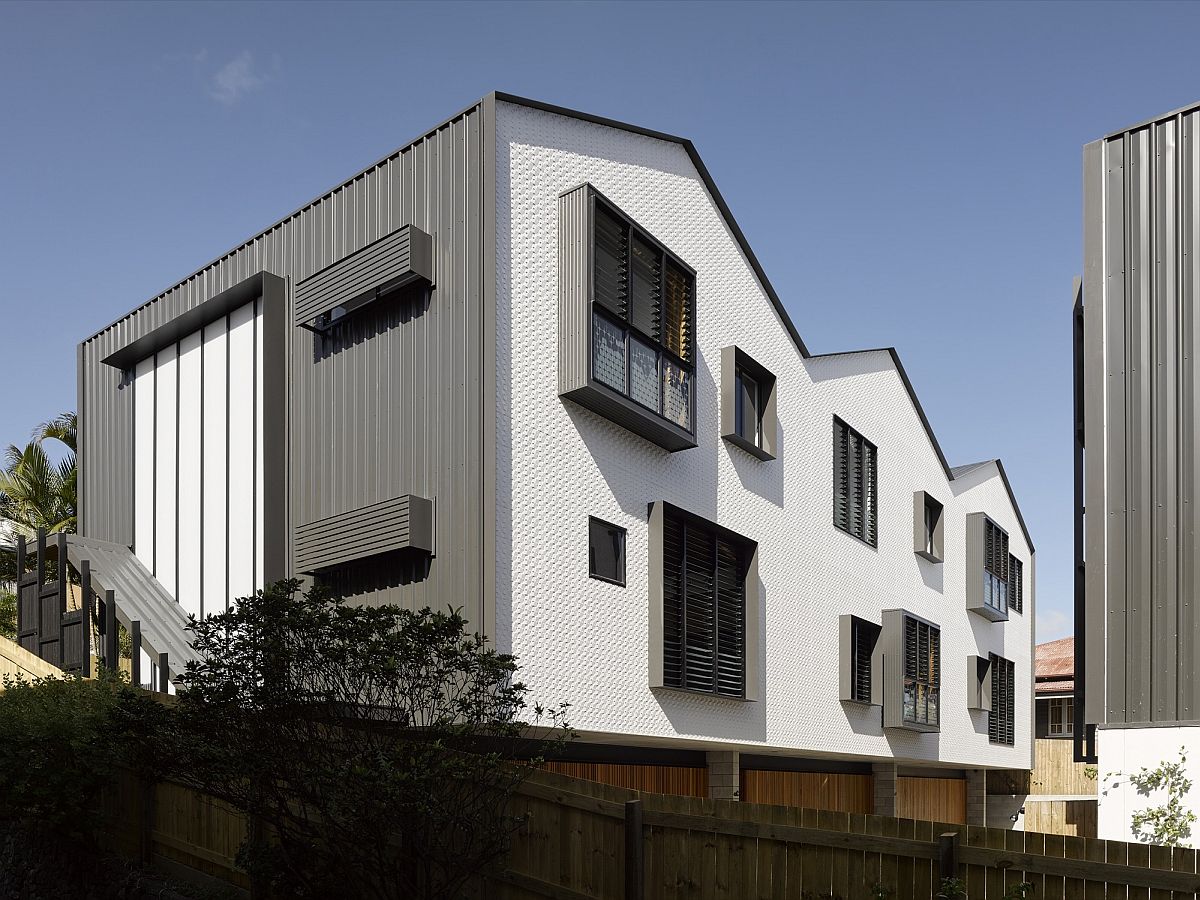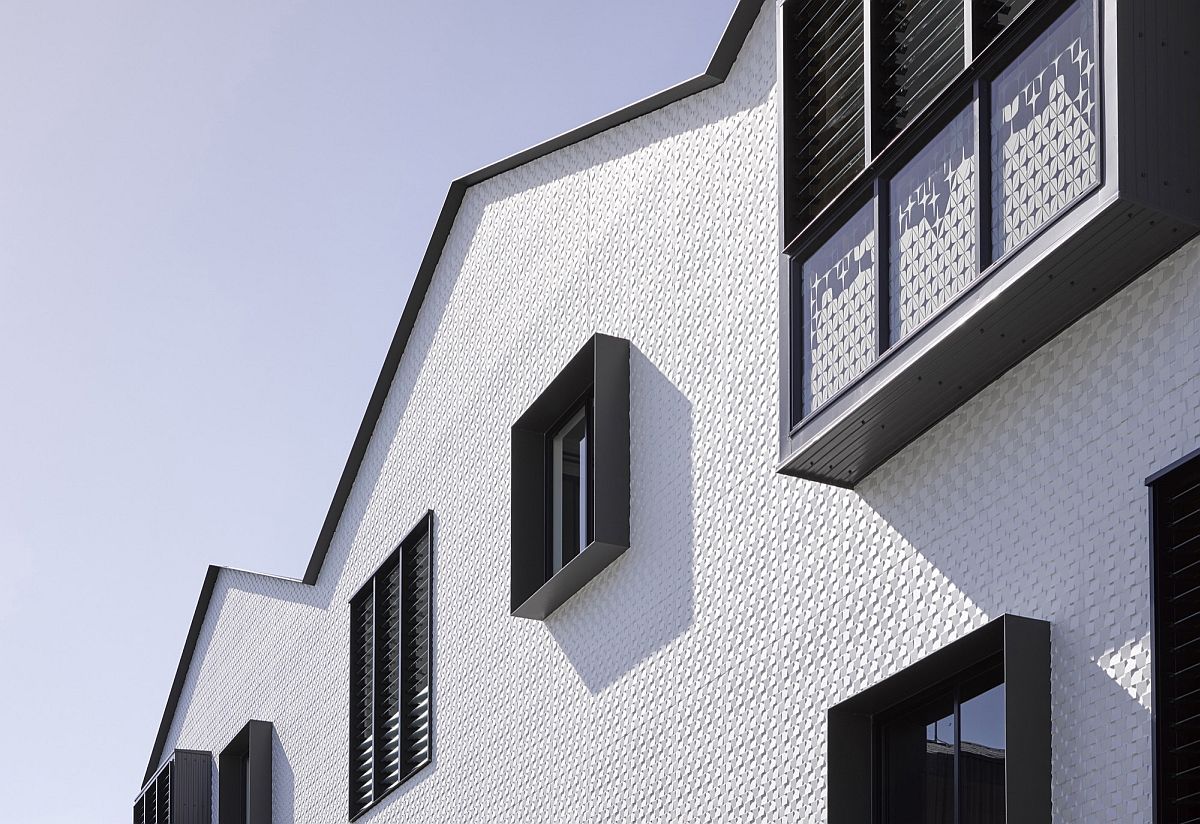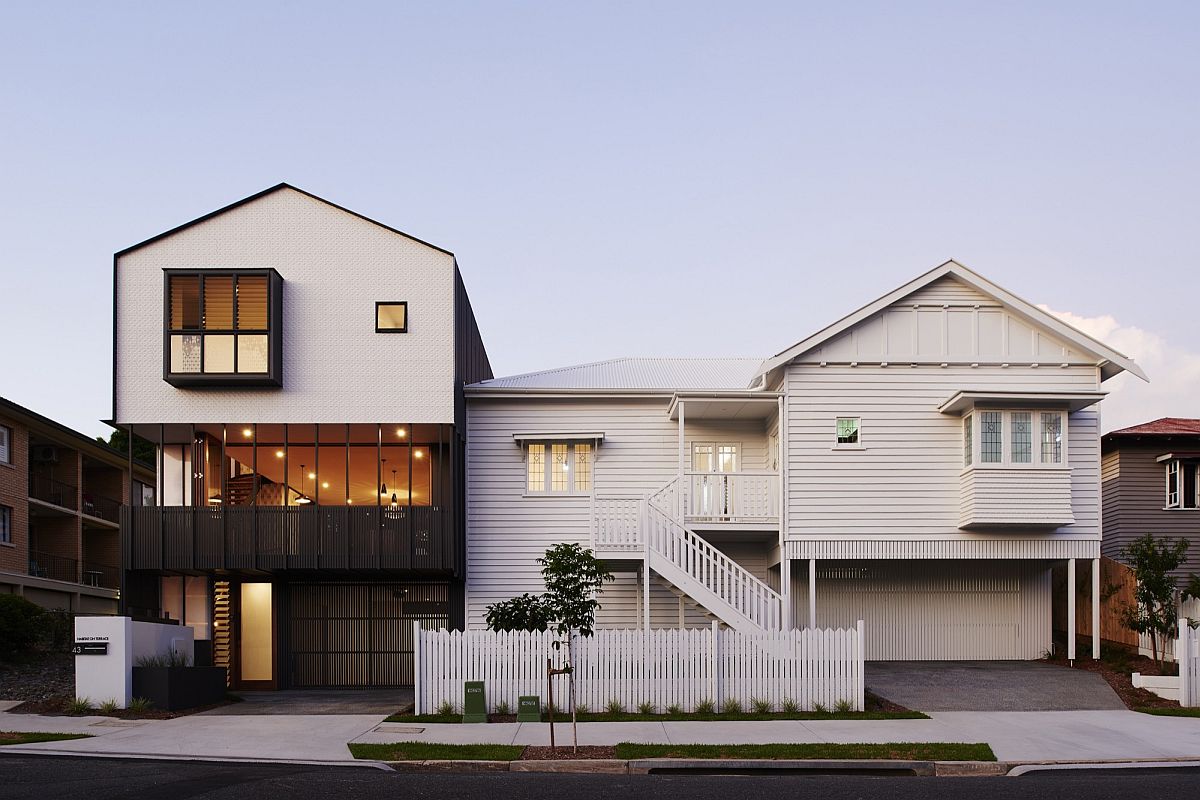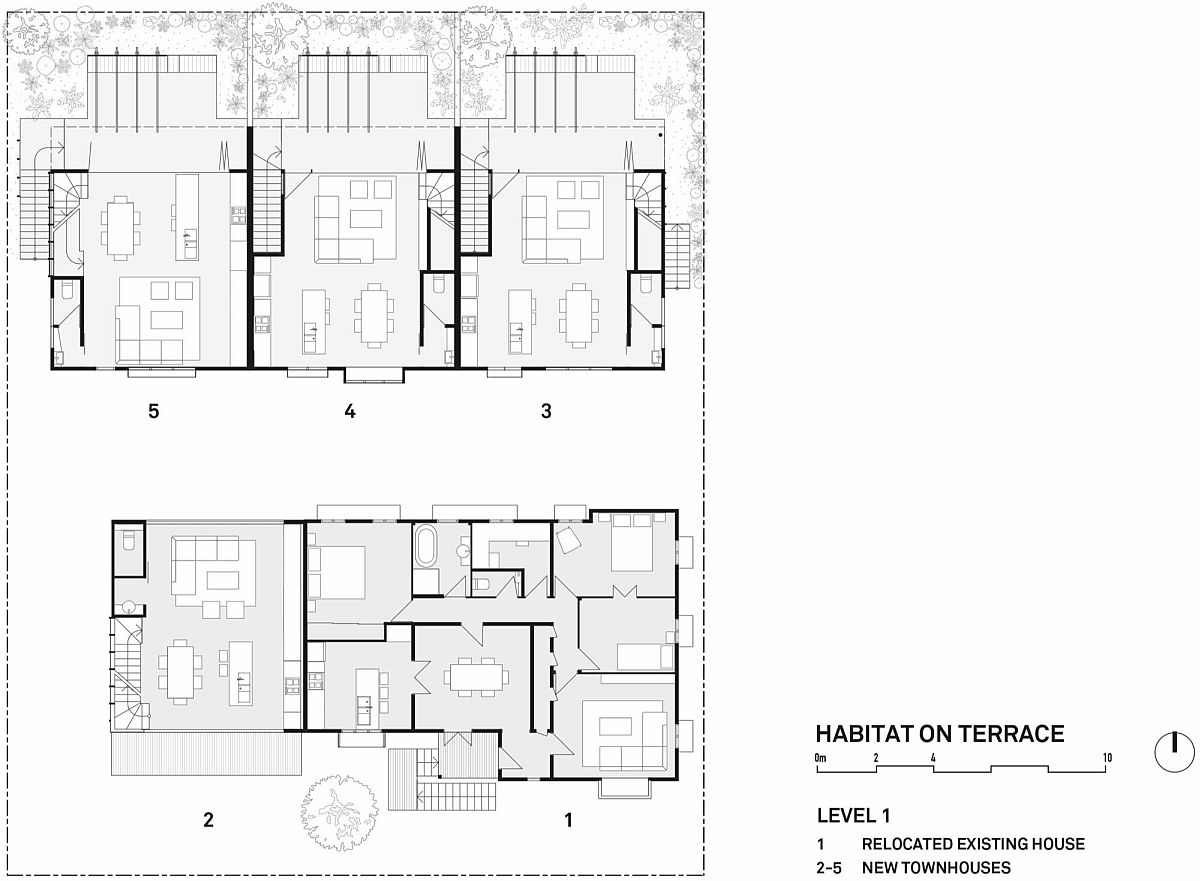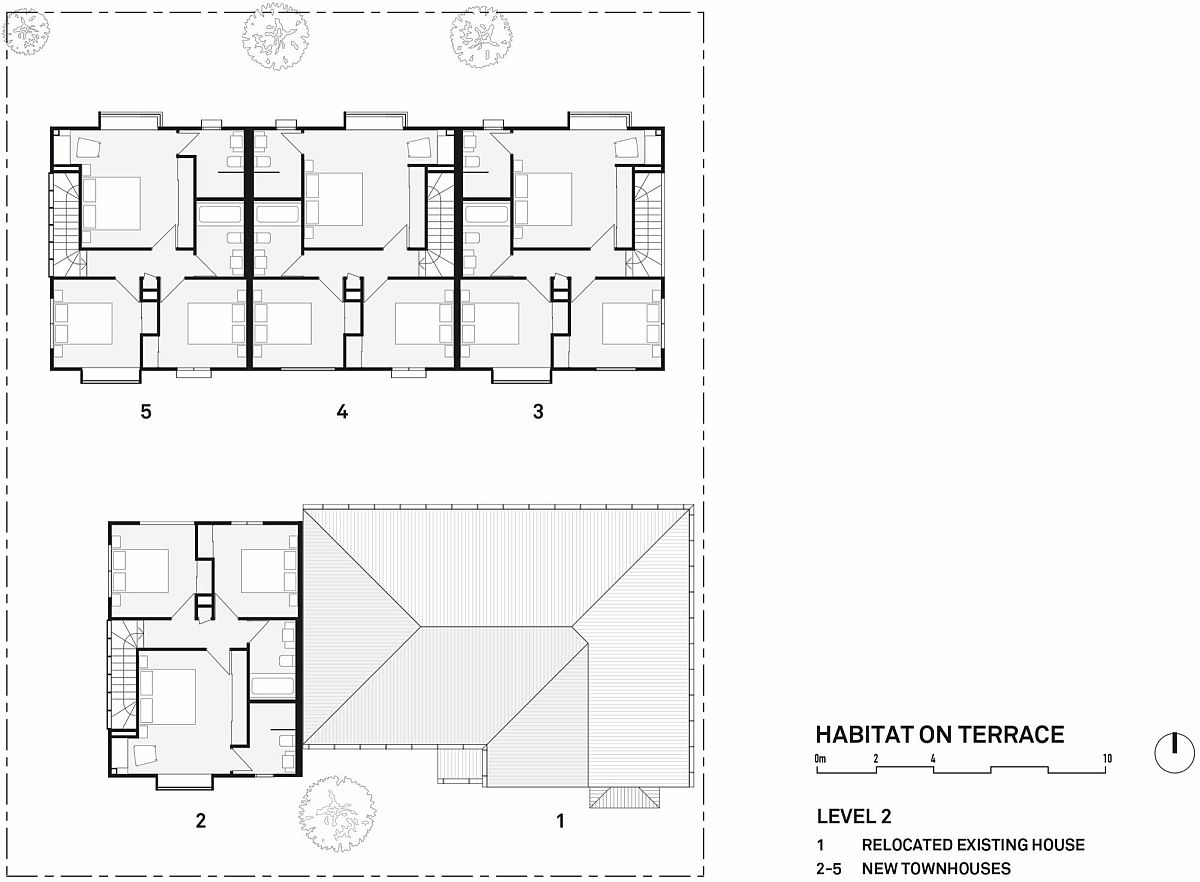 You're reading Habitat on Terrace: Modern Reinterpretation of a Classic Queenslander, originally posted on Decoist. If you enjoyed this post, be sure to follow Decoist on Twitter, Facebook and Pinterest.