Going green involves much more than just embracing the latest smart technology that cuts back on power consumption or fancy new appliance that saves energy. It is an principle that is embedded into the very fabric of a home and the exquisite Yarraville Garden House is Melbourne most definitely fits this billing. Designed by Guild Architects for a relaxed family life, it is the green landscape around the house and its gorgeous garden that become the key components of the residence. Built to encourage interaction between family members, an outdoor lifestyle and harmony with nature, this is a home that moves away from the urban trend of sterile interiors.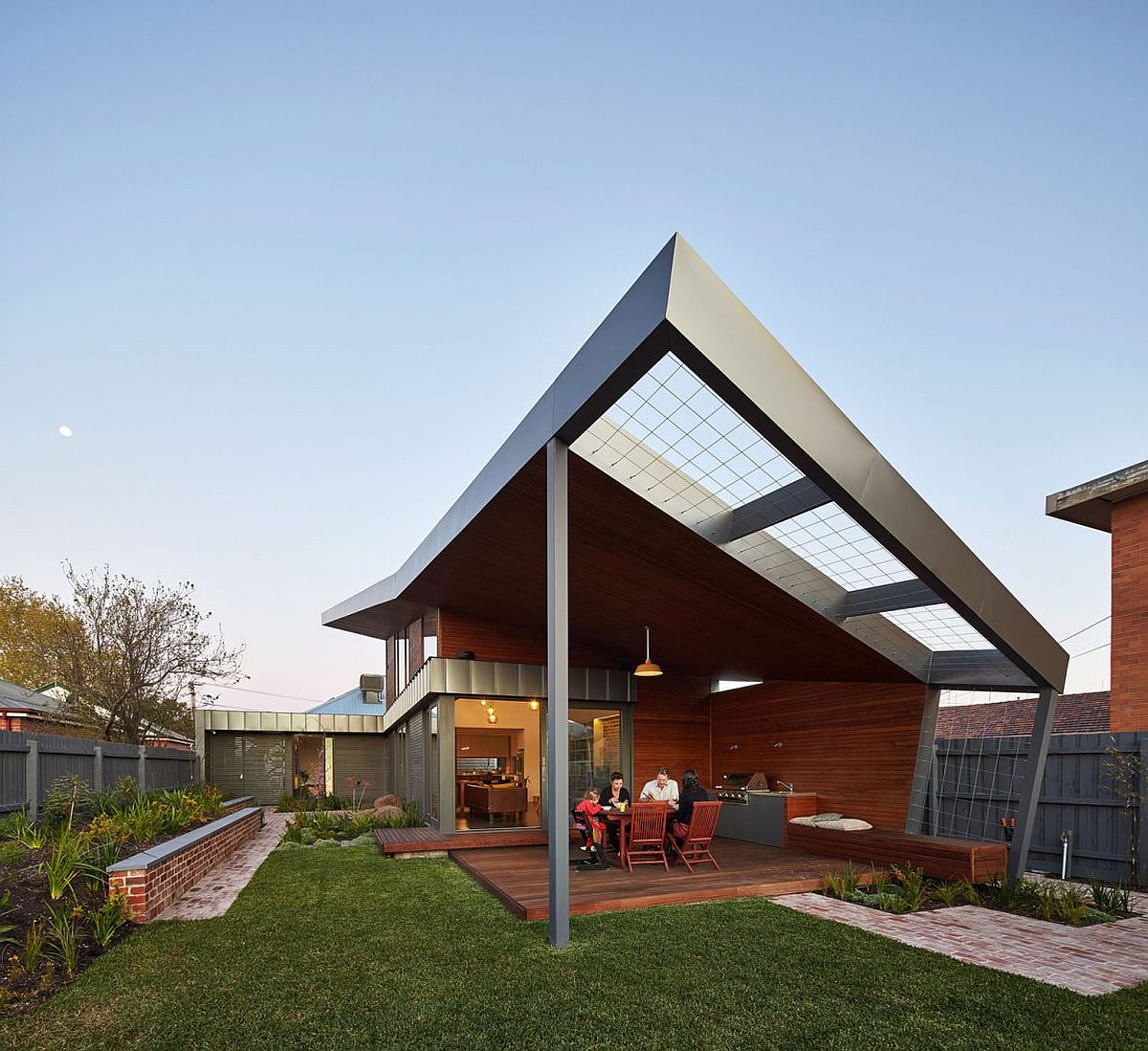 A series of skylights, courtyards, gardens along with the photovoltaic panels ensure that the home has a minimal carbon footprint by cutting down its dependence on artificial energy. Built to last the test of time, a tight budget and time constraint forced the architects to come up with innovative solutions that cut back both on construction time and cost. The structure of the house itself acts as a pergola for the outdoor dining and barbeque area even as the garden and the small pool become an extension of the interior.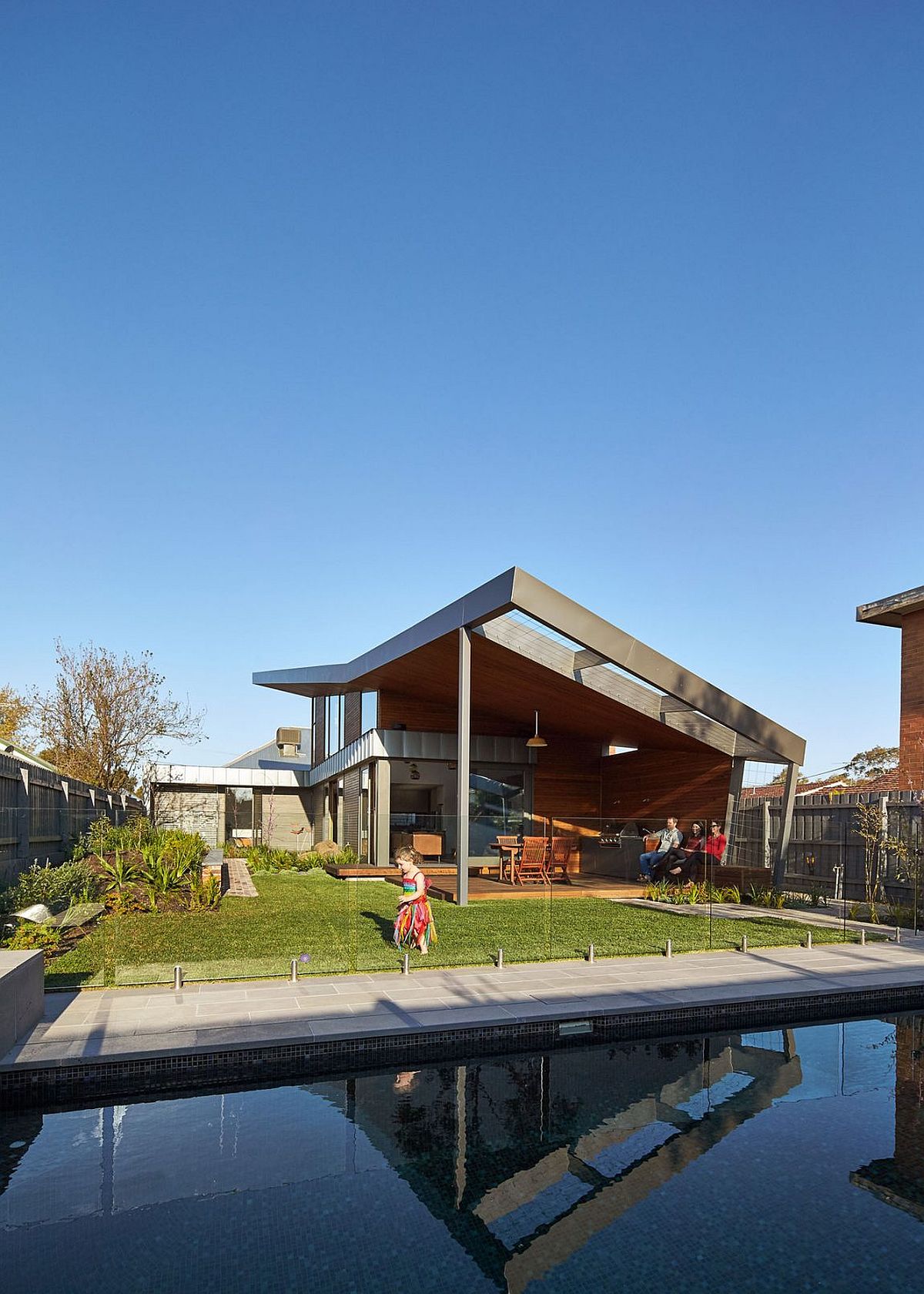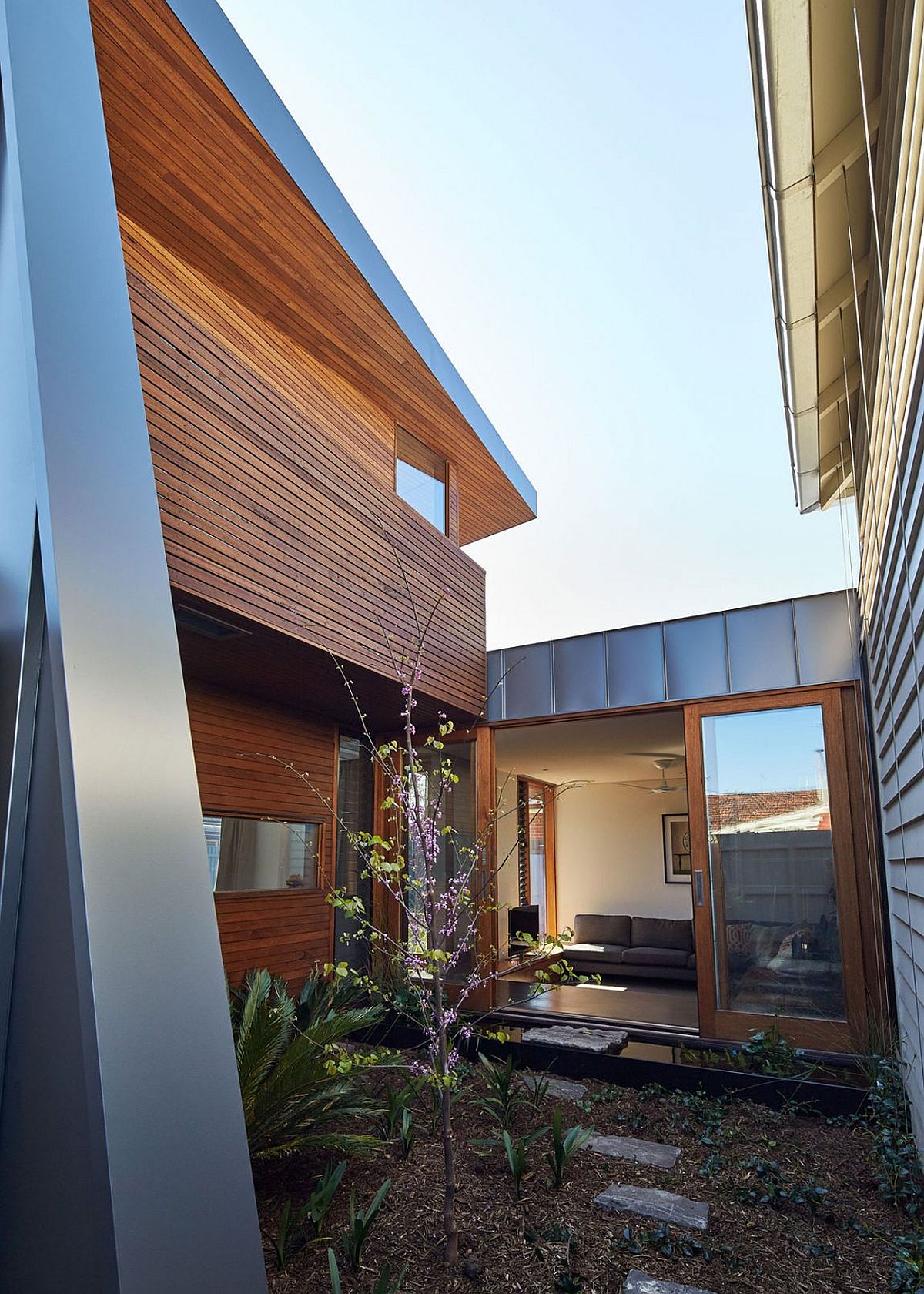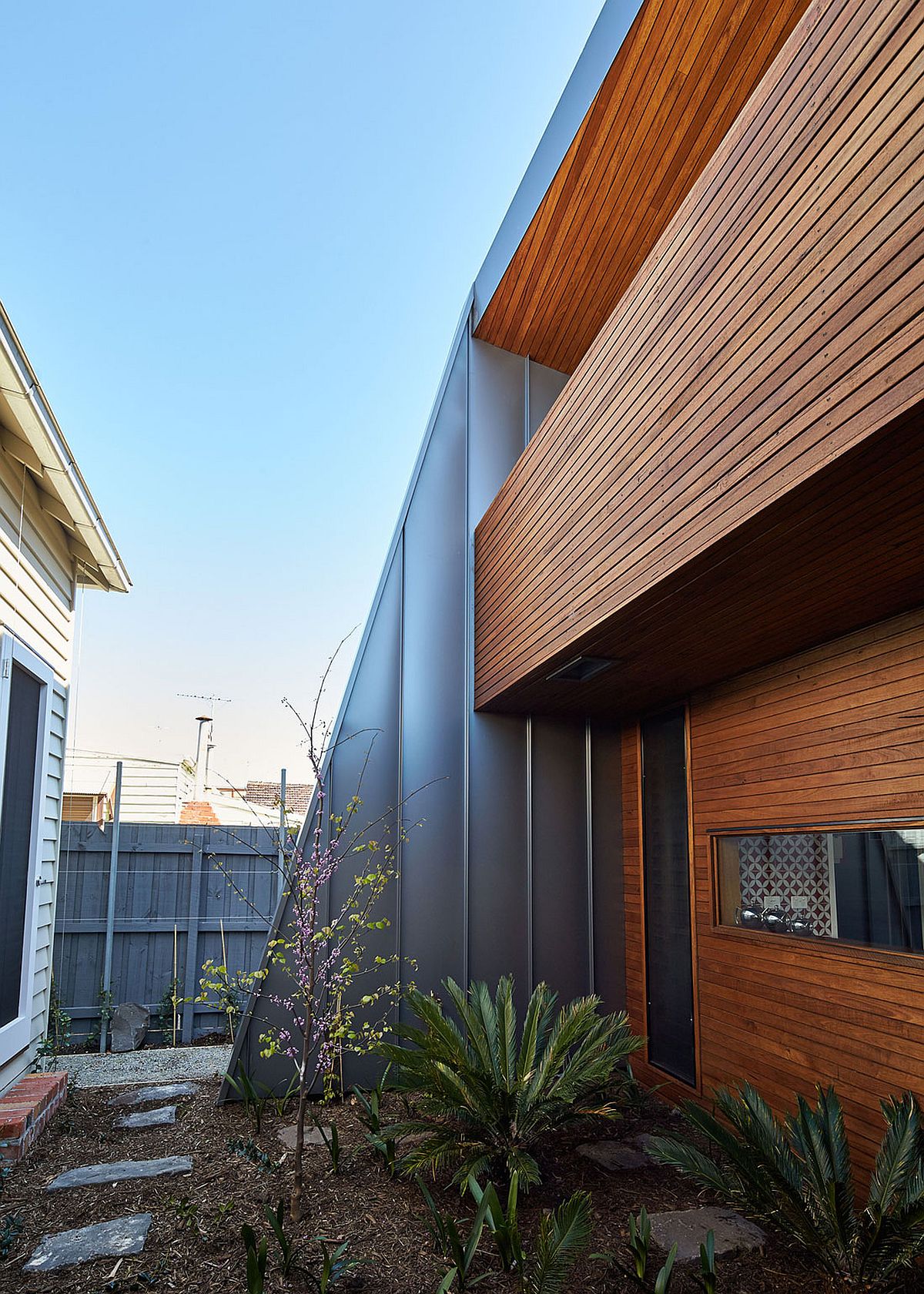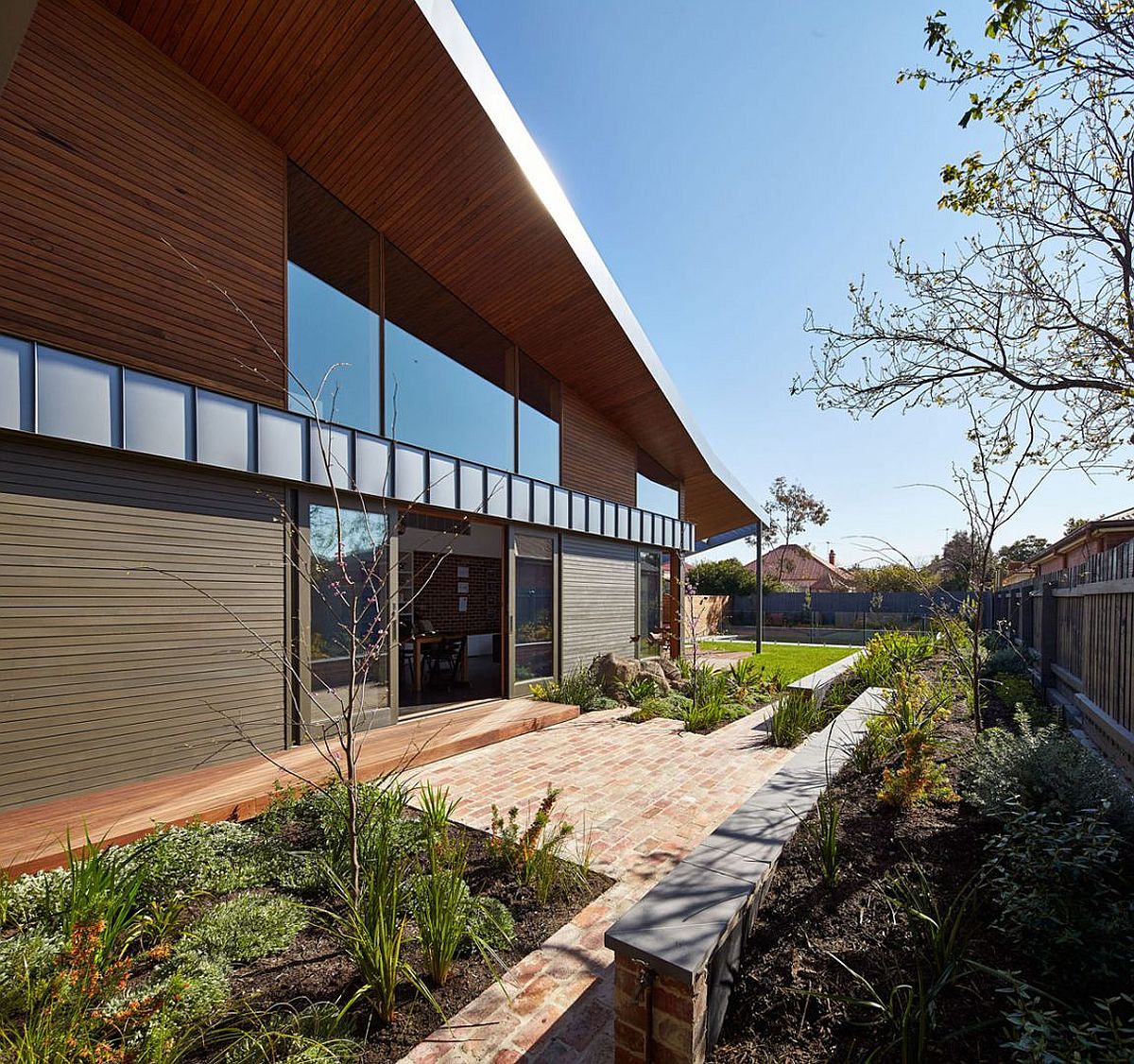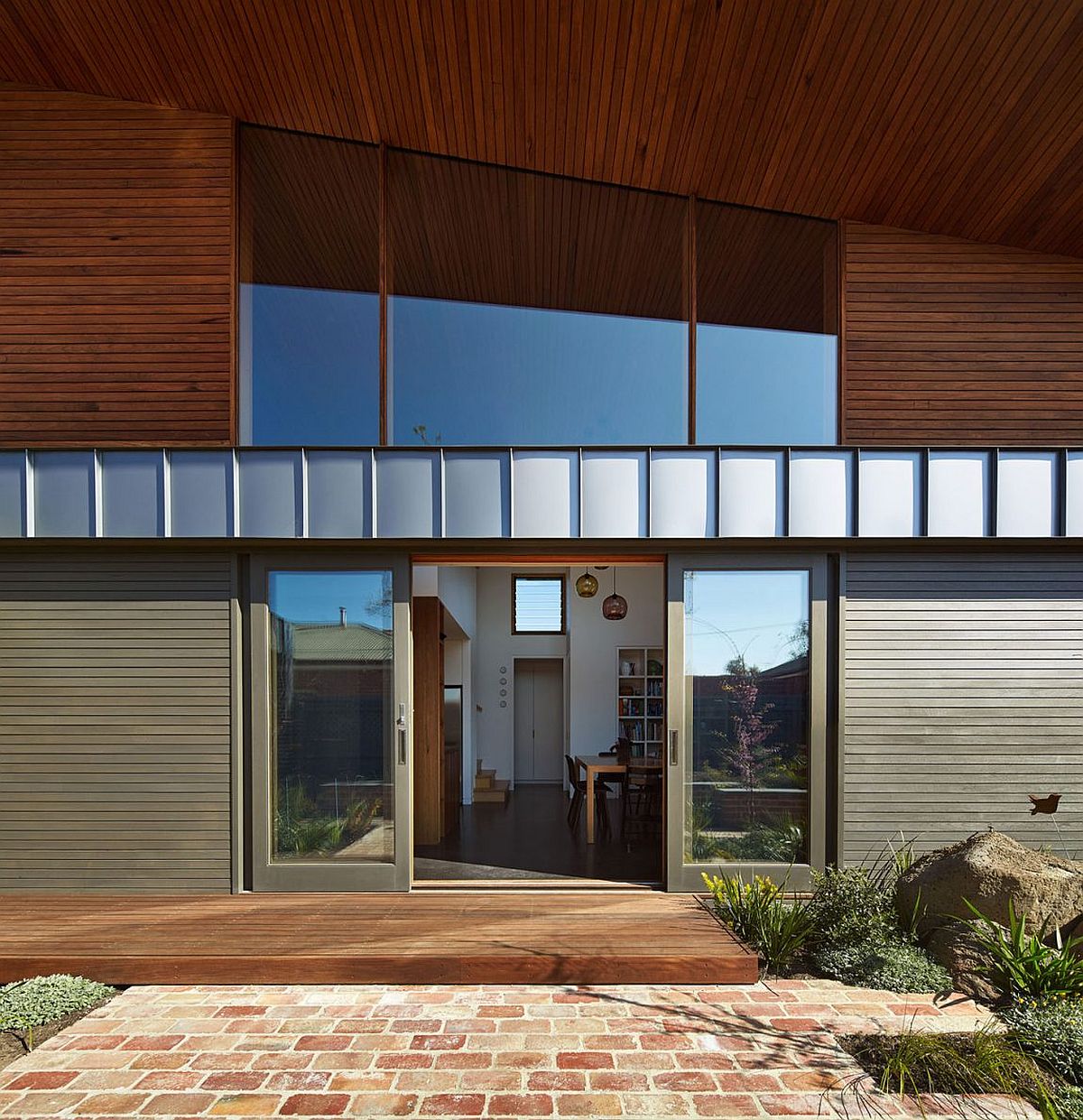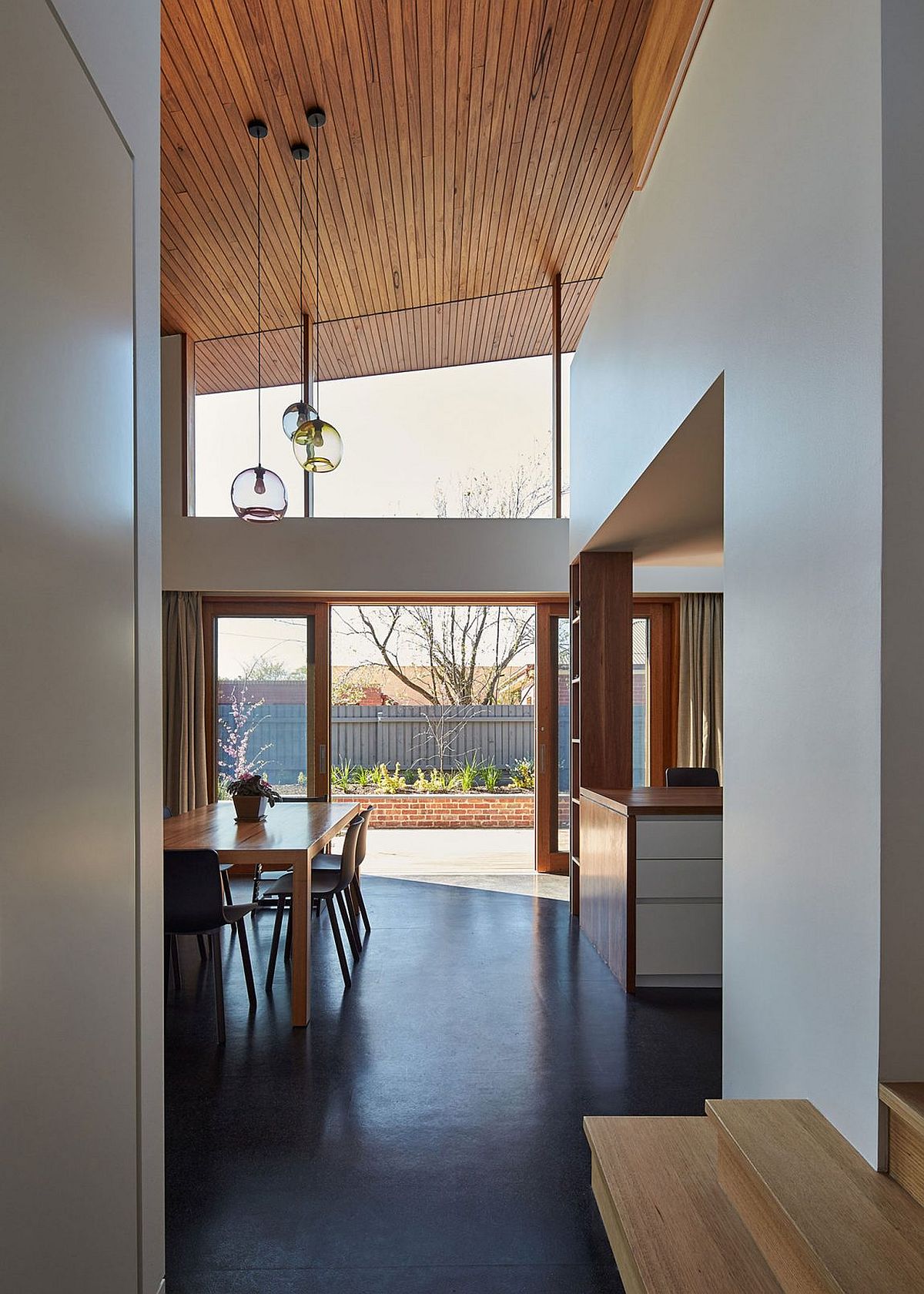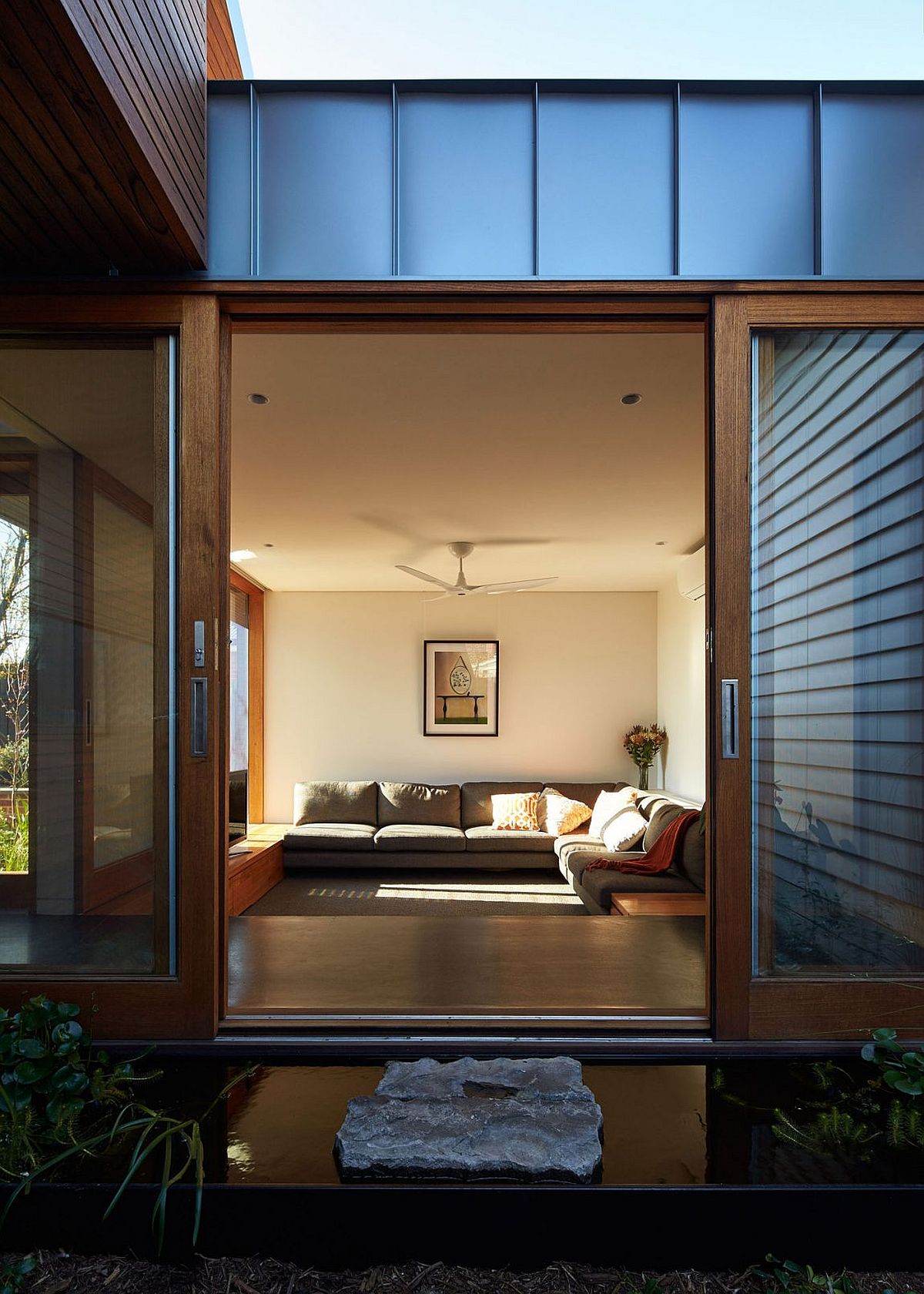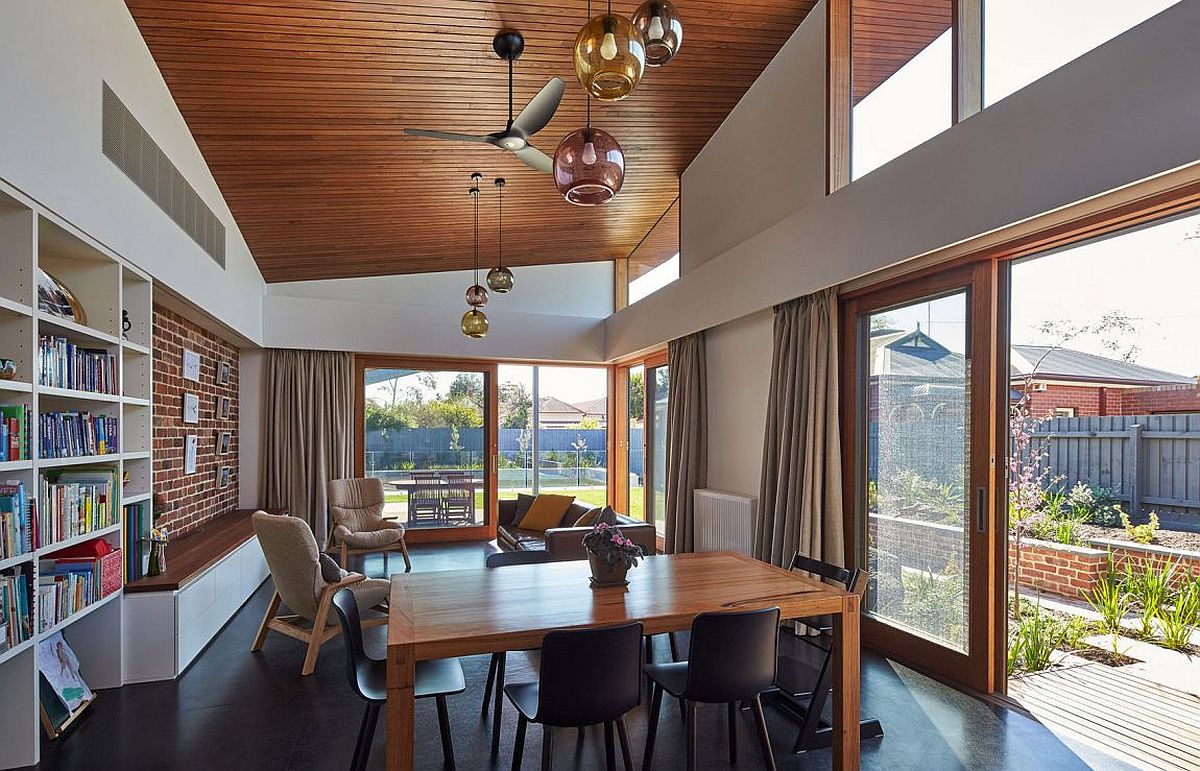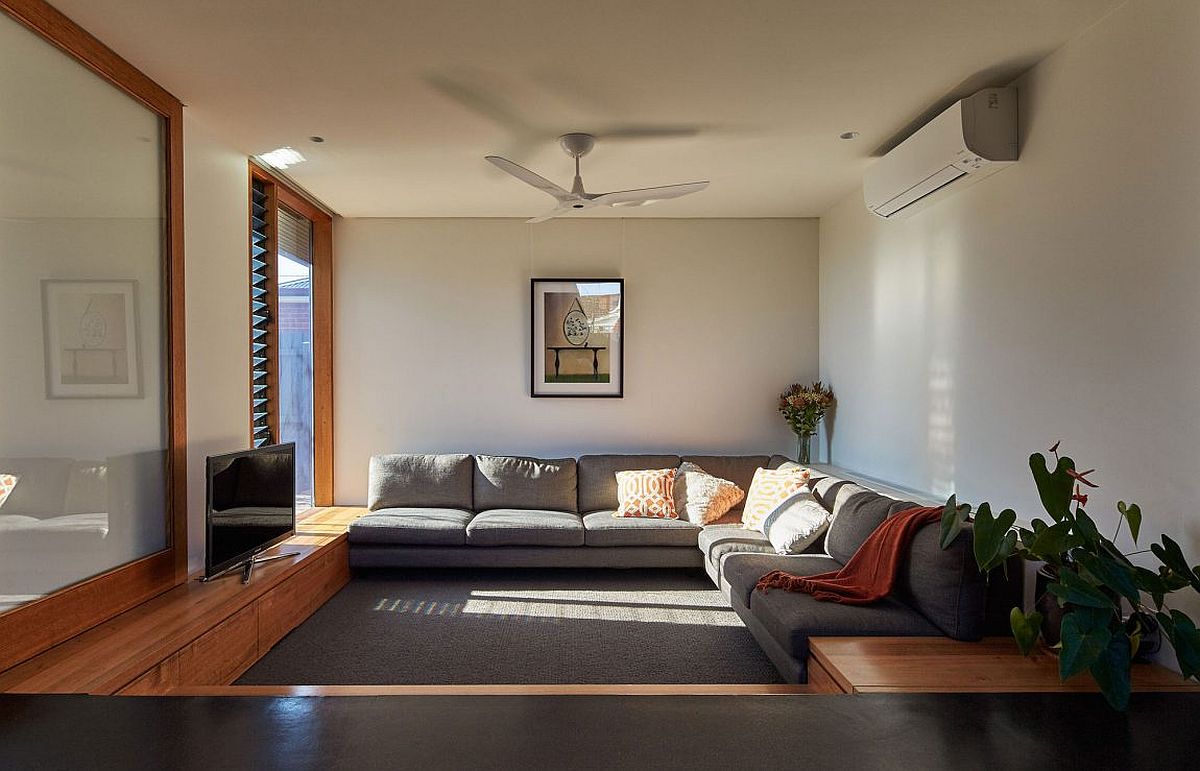 On the inside, the color palette is strictly neutral with features such as the brick accent wall section in the living room and the colorful pendant lights providing visual contrast. Passive heating and cooling techniques, adequate ventilation and an uncomplicated floor plan combine to turn life at this contemporary Melbourne home a relaxing and refreshing experience. [Photography: Peter Bennetts]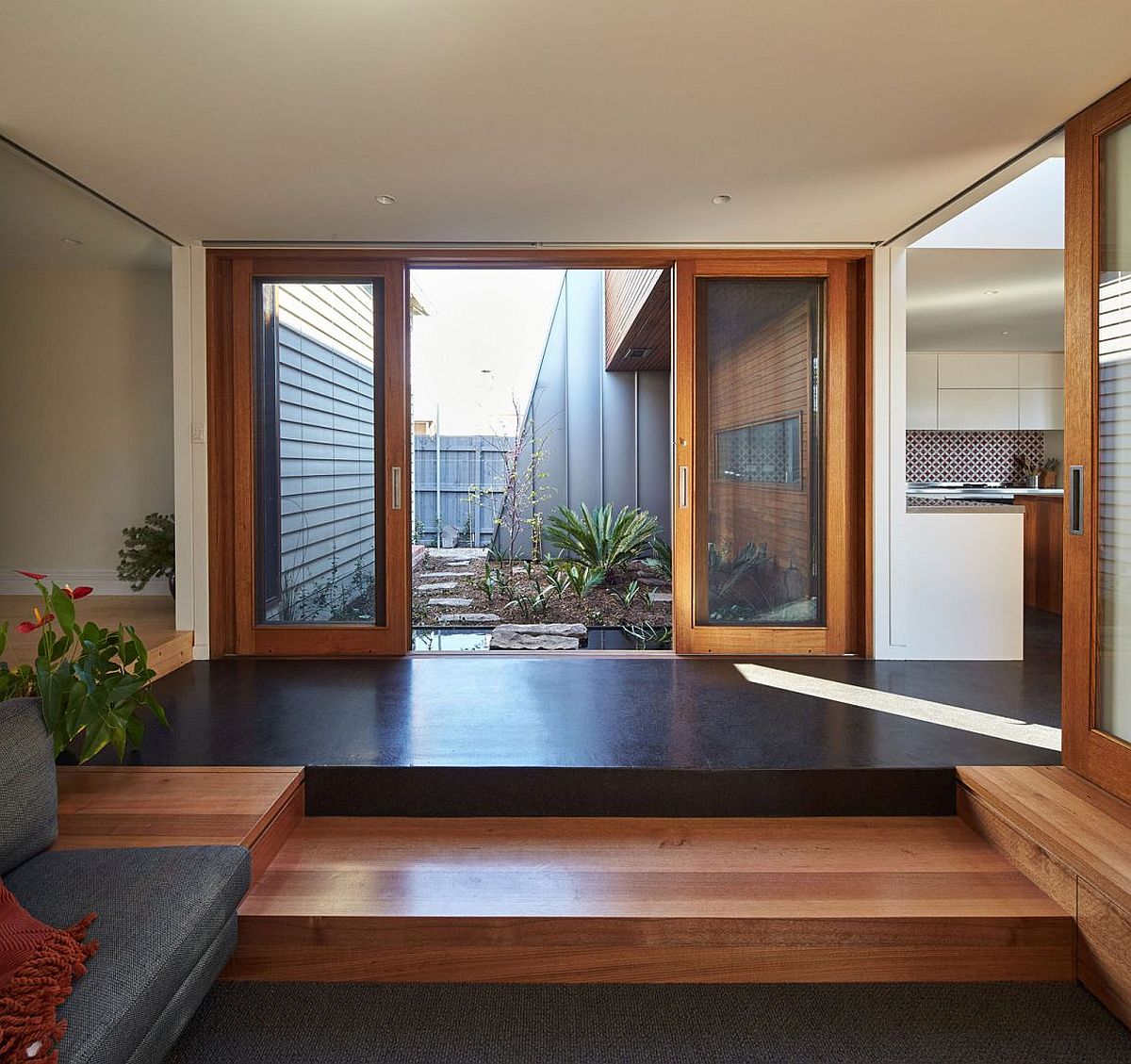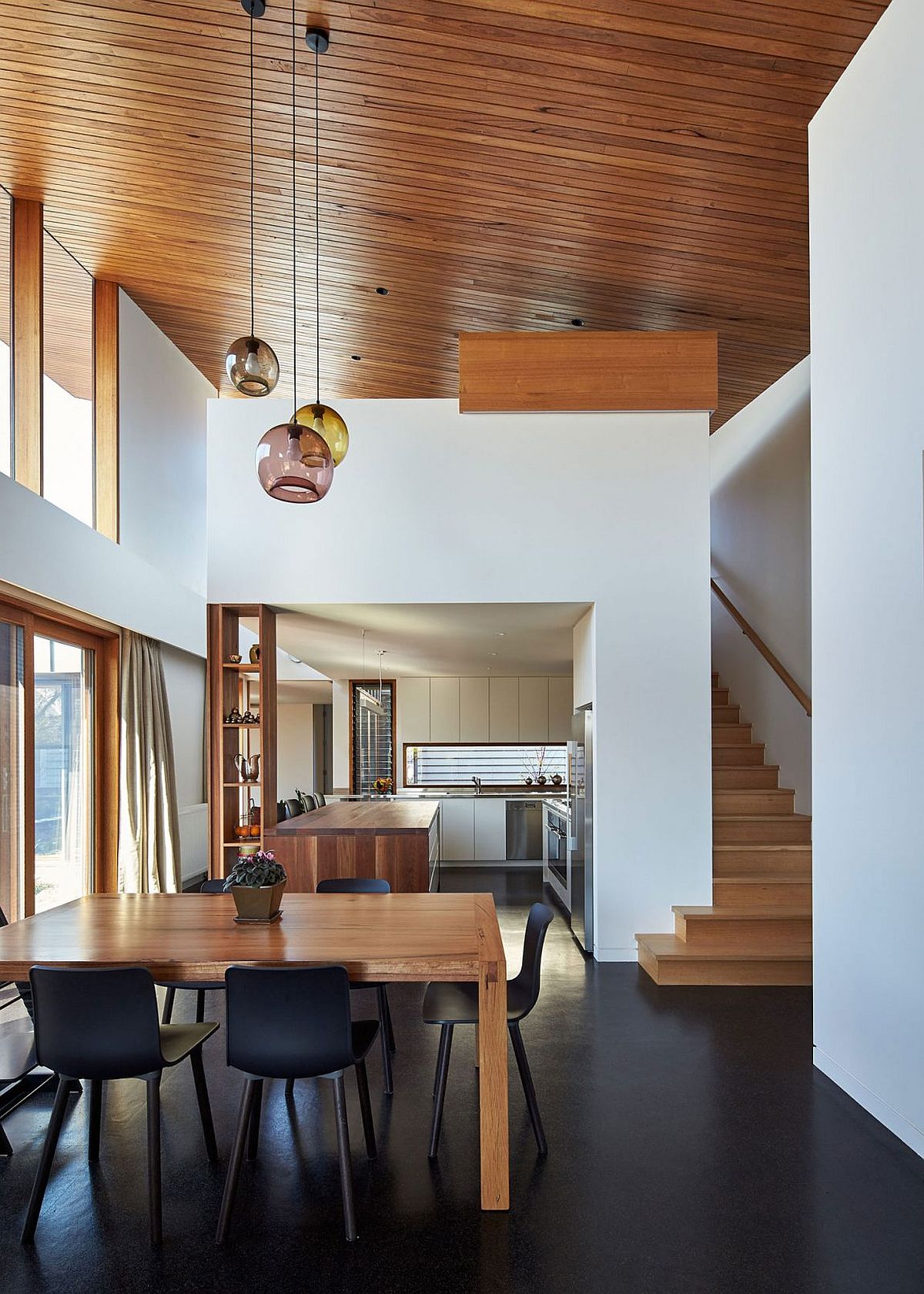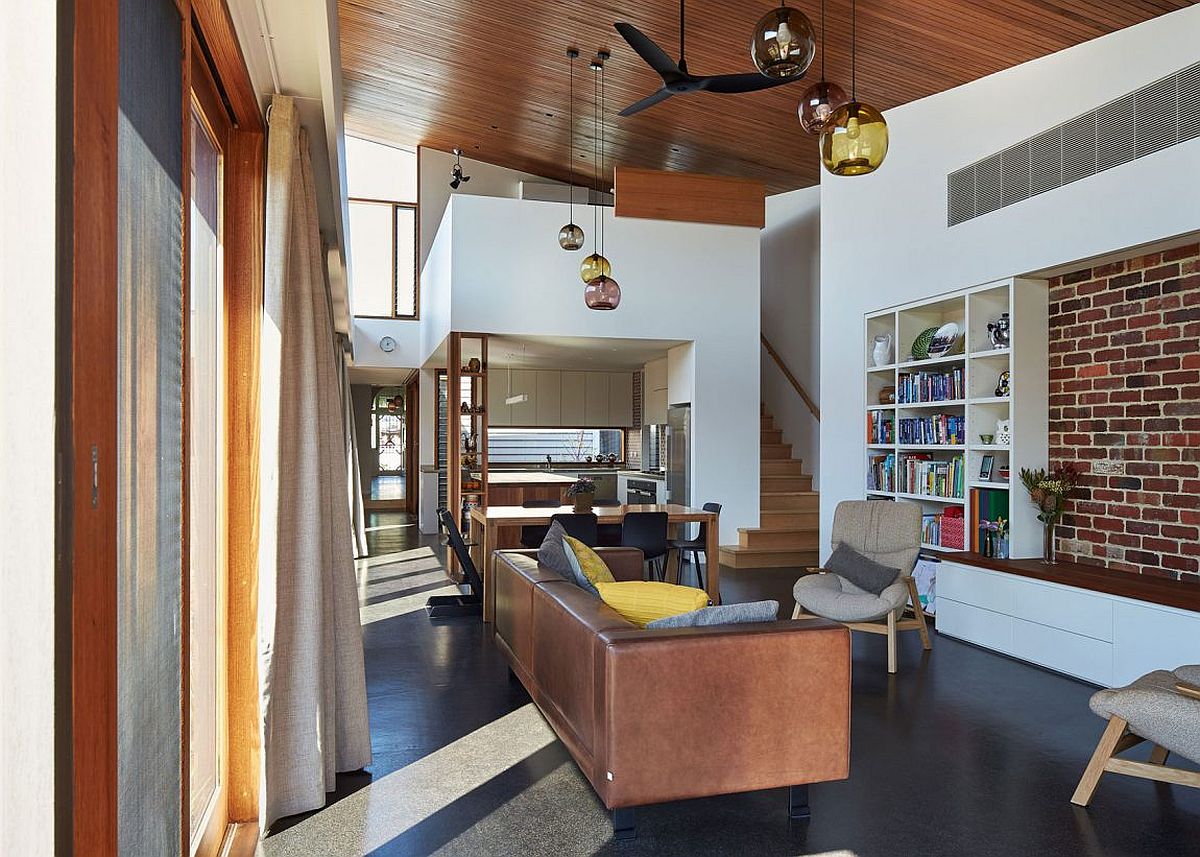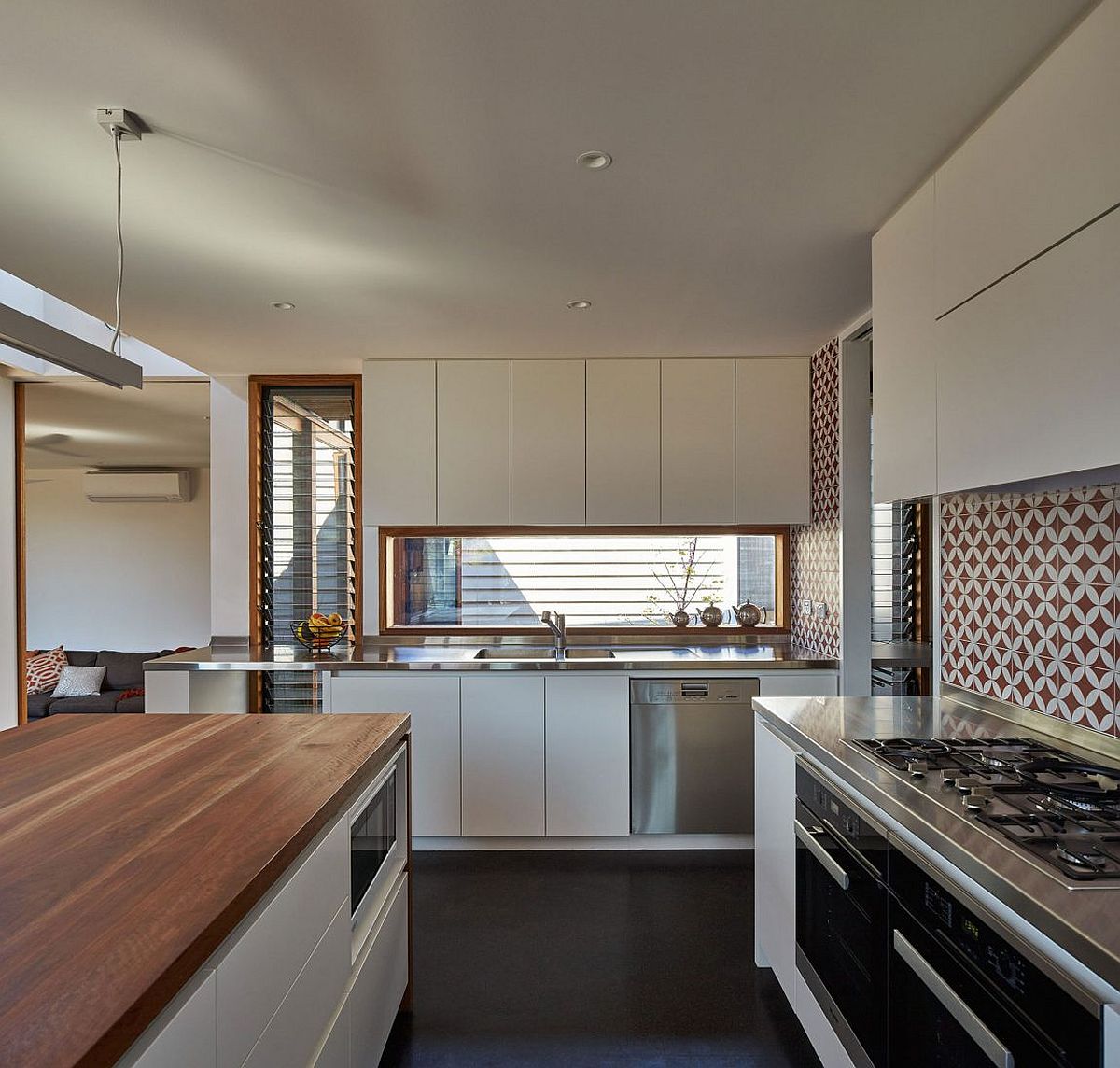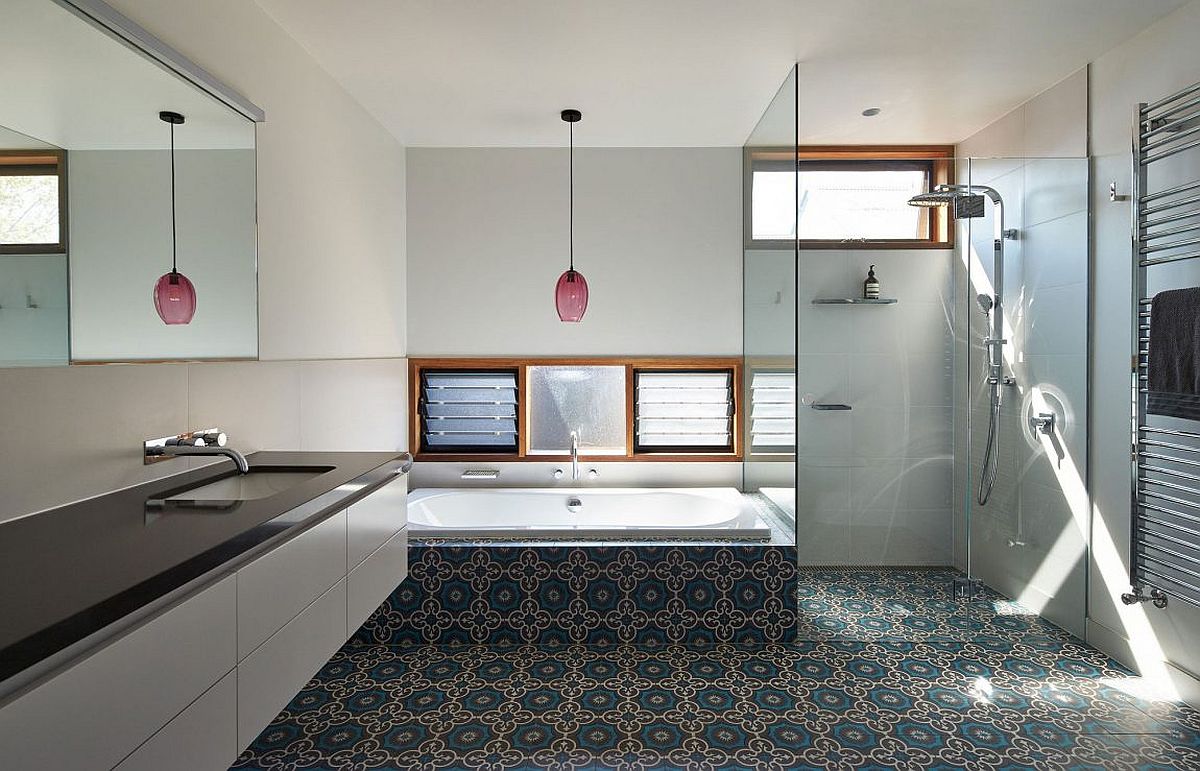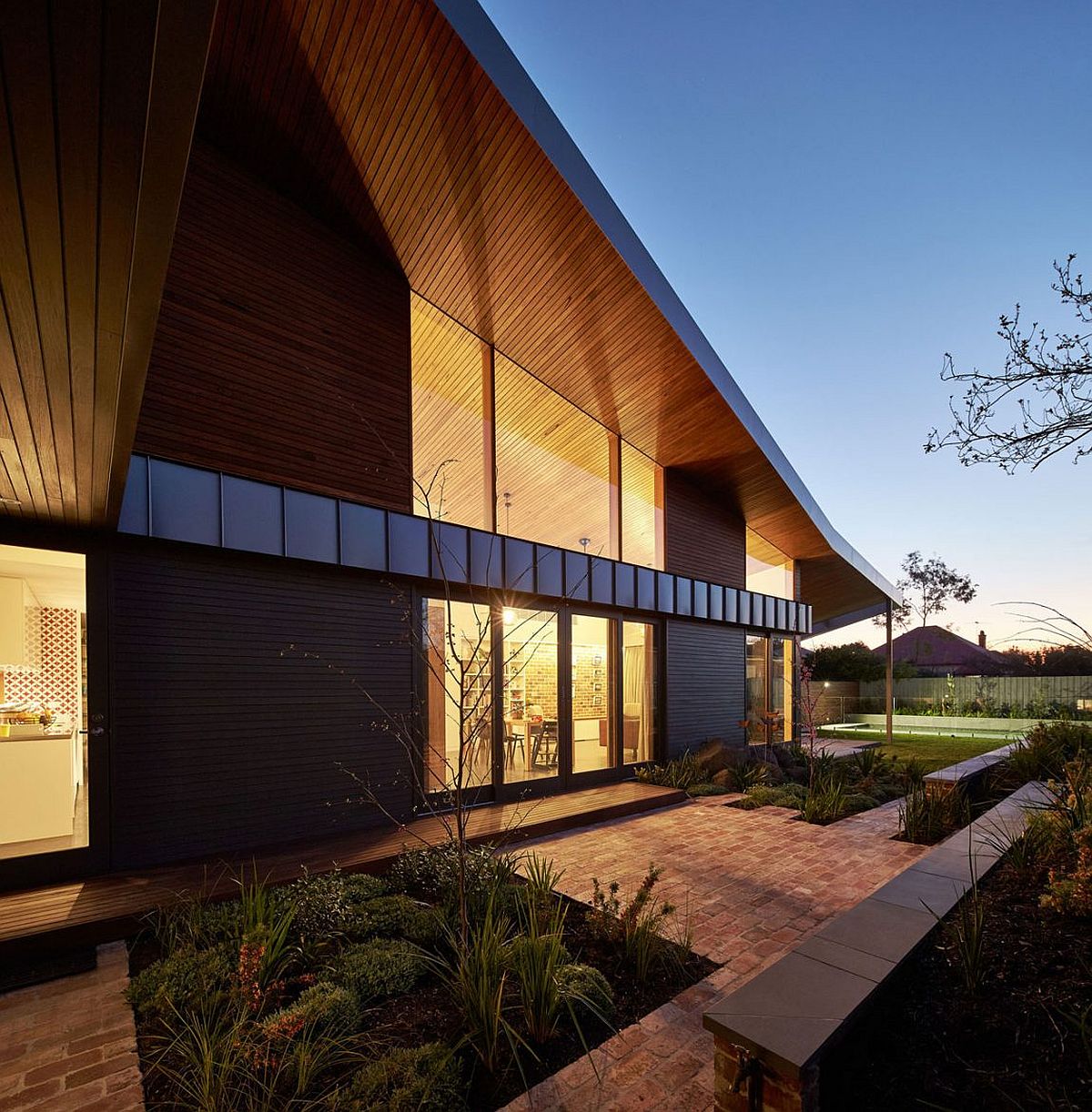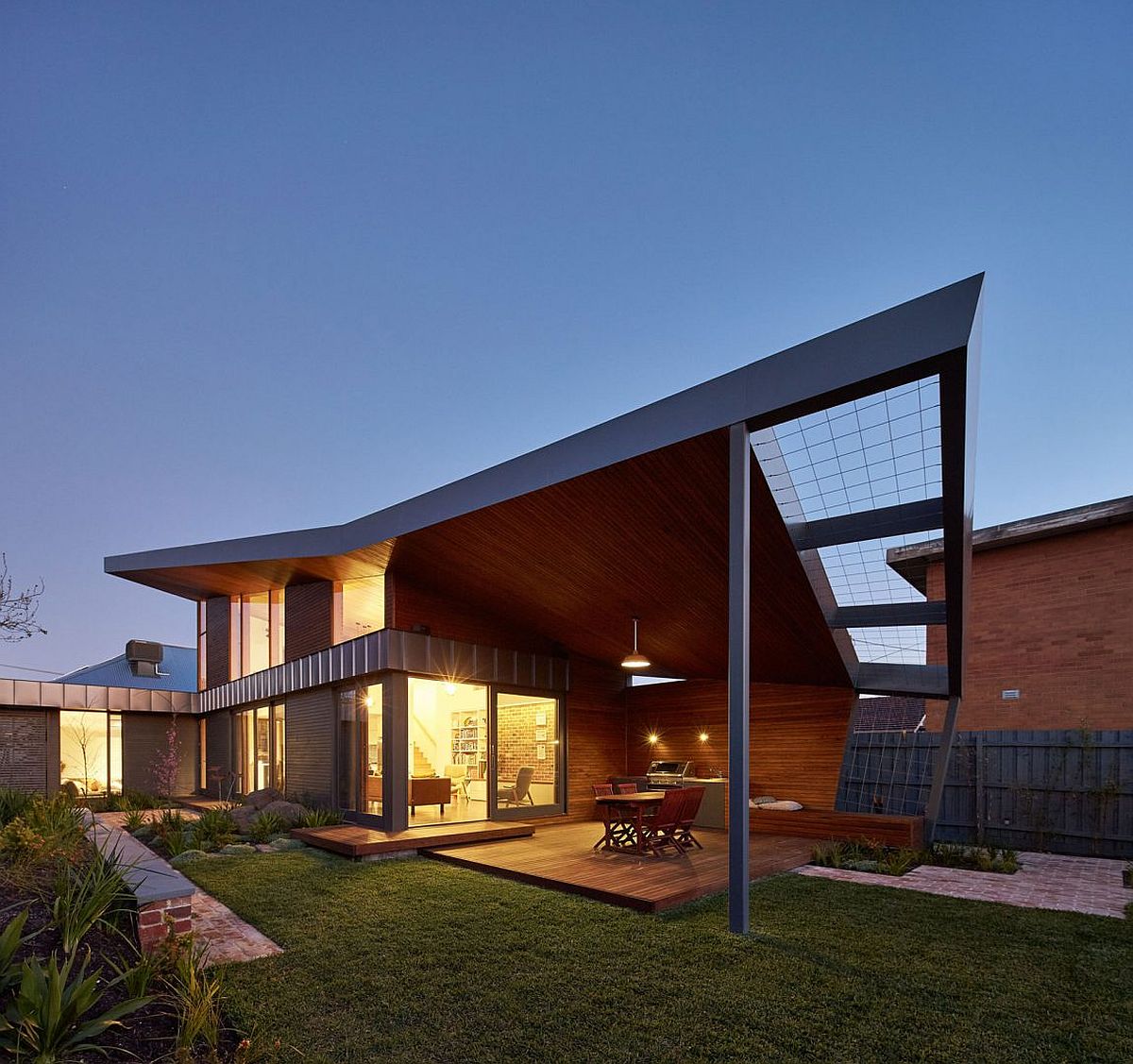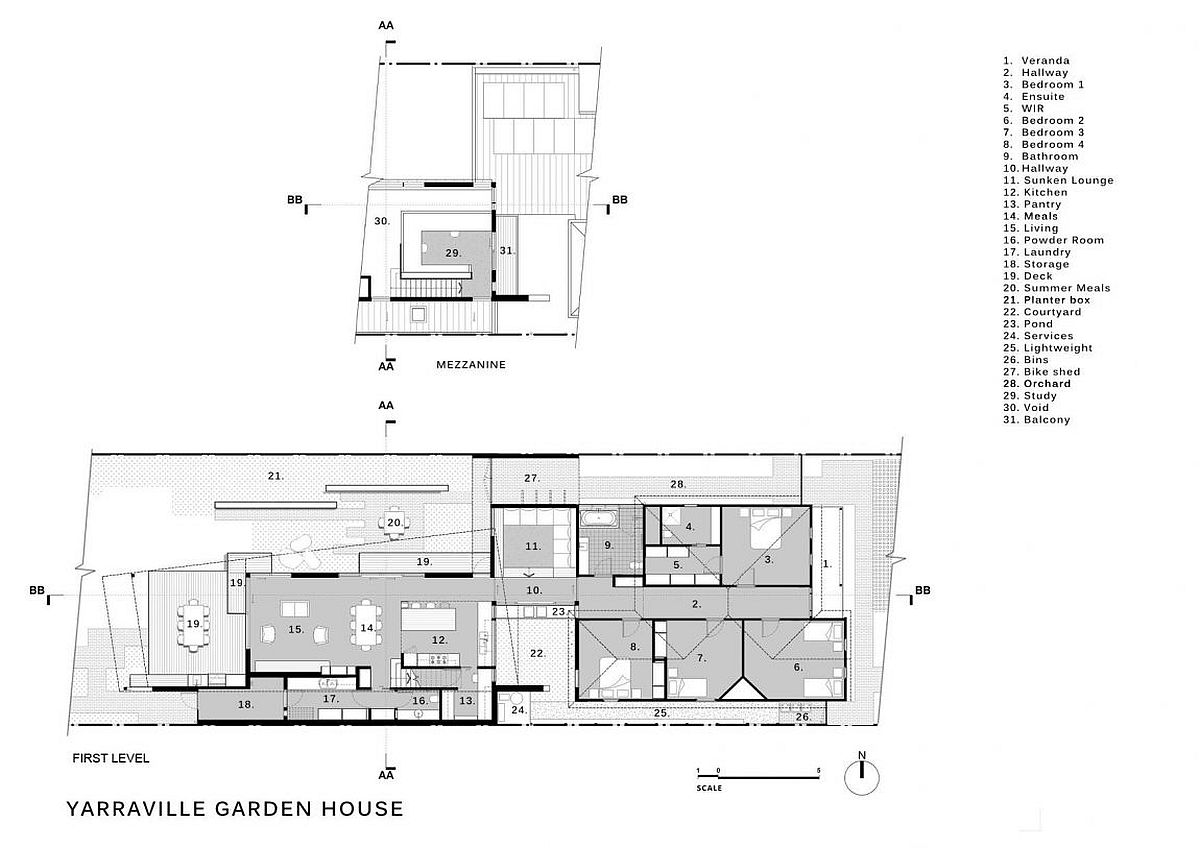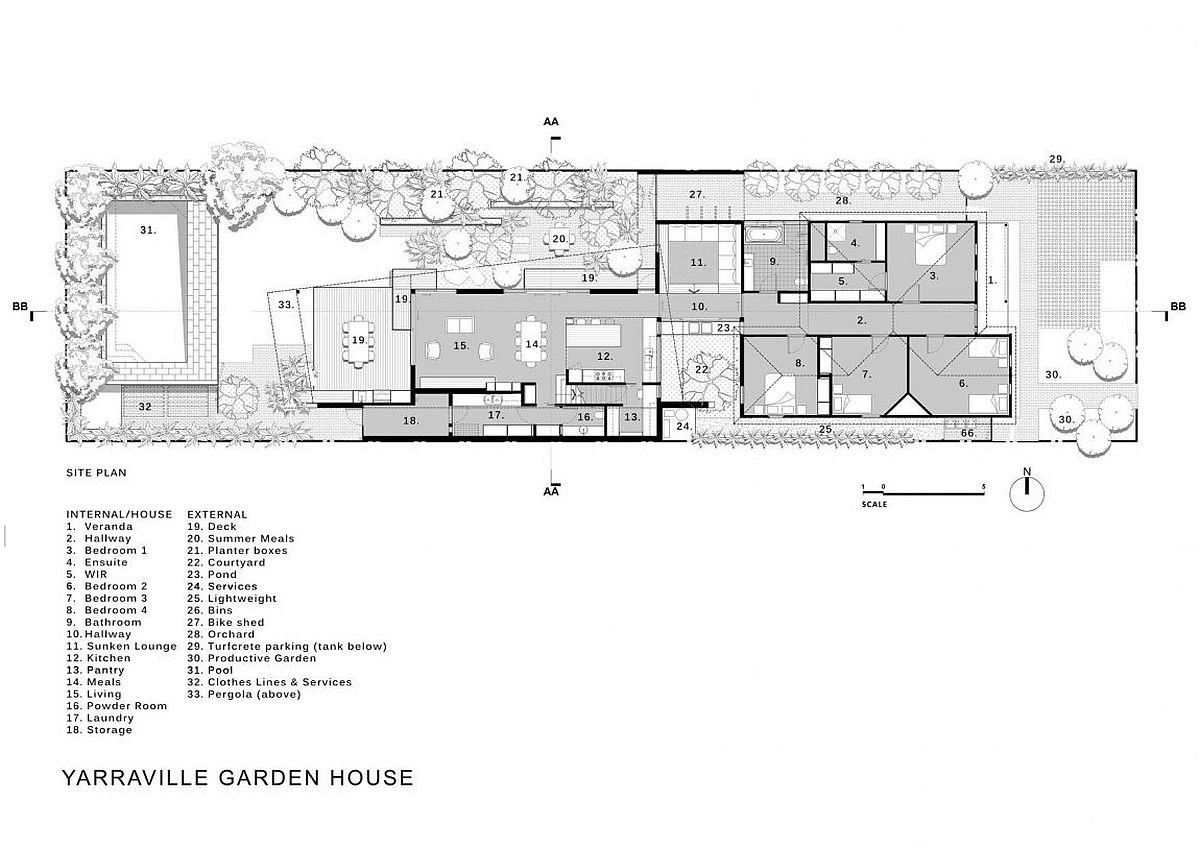 You're reading Gorgeous Garden House in Melbourne Enchants with Green Goodness, originally posted on Decoist. If you enjoyed this post, be sure to follow Decoist on Twitter, Facebook and Pinterest.