Nestled in the bright and sunny beachside suburb of Sandringham, Melbourne, Australia, the Gable House is a modern revamp of a classic Edwardian timber cottage that ushers in plenty of natural light even while giving the interior a contemporary upgrade. Instead of extending the home into the backyard further and increasing the living area of the residence, the clients wanted a makeover that worked within the confines of the existing home while allowing it seamlessly blend in with the spacious rear yard. Sheri Baby Architects accomplished this by turning to a fabulous timber pergola structure that ends up stealing the spotlight here!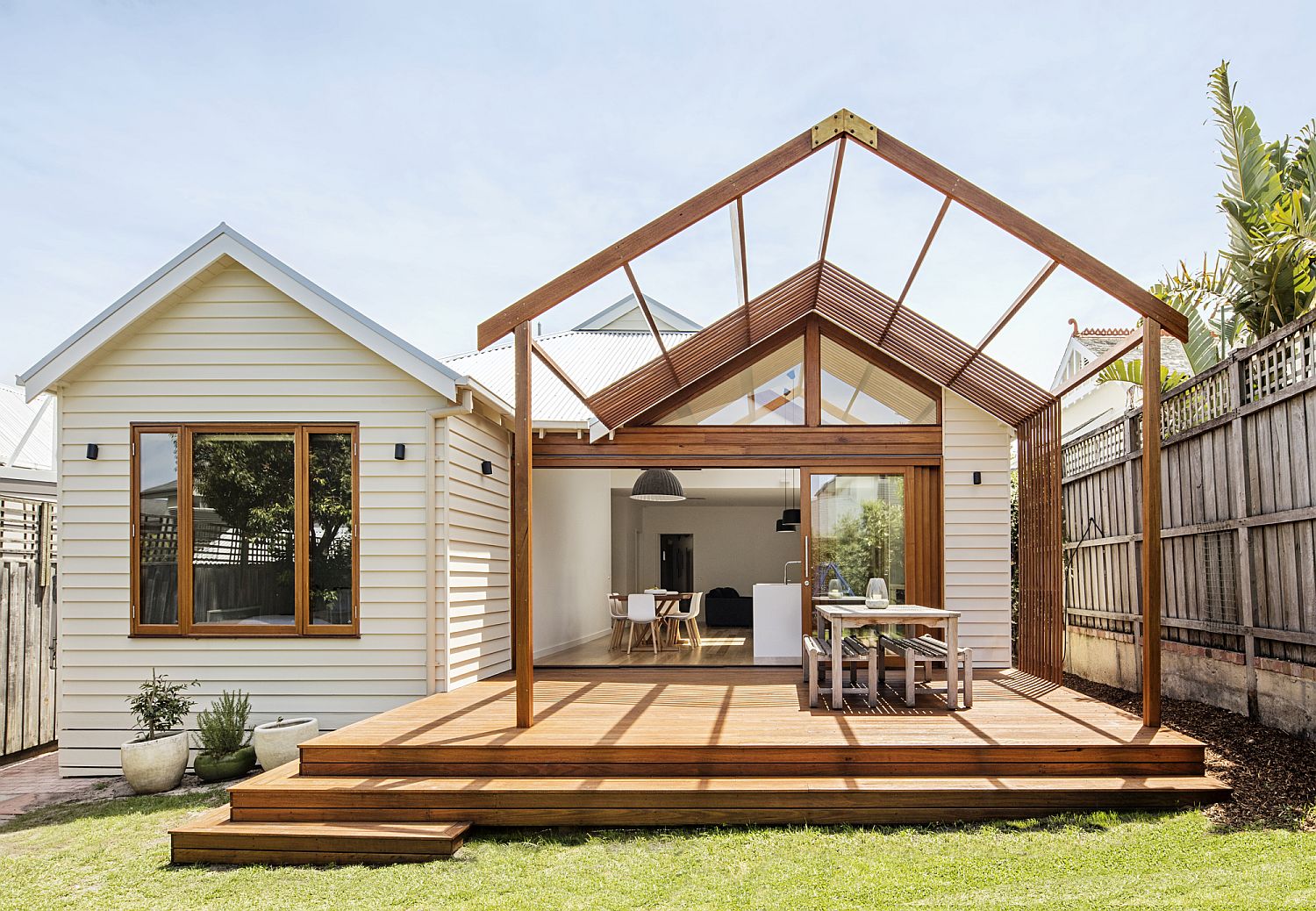 At the front, the classic Edwardian home and its street facade are left undisturbed with three large bedrooms, a dining area, sweeping hallway and formal lounge finding space here. It is the rear half of the home that gets a dramatic makeover with two small gable roof additions that contain the family room and the master bedroom. It is the new kitchen and dining area in white with fabulous timber additions and décor that acts as the heart of this Aussie house and flows into the pergola covered wooden deck outside.
A neutral color palette, new lightweight walls, skylights and top-notch insulation and energy-efficient LED lighting put the final, sustainable touches on this dashing home Down Under that relies on lighting, spatial arrangement and a connectivity with outdoors in order to provide the perfect living environment for a modern family! [Photography: Lisbeth Grosmann]
RELATED: Multiple Gable Roofs and Dark Accents Shape an Exceptional Street Façade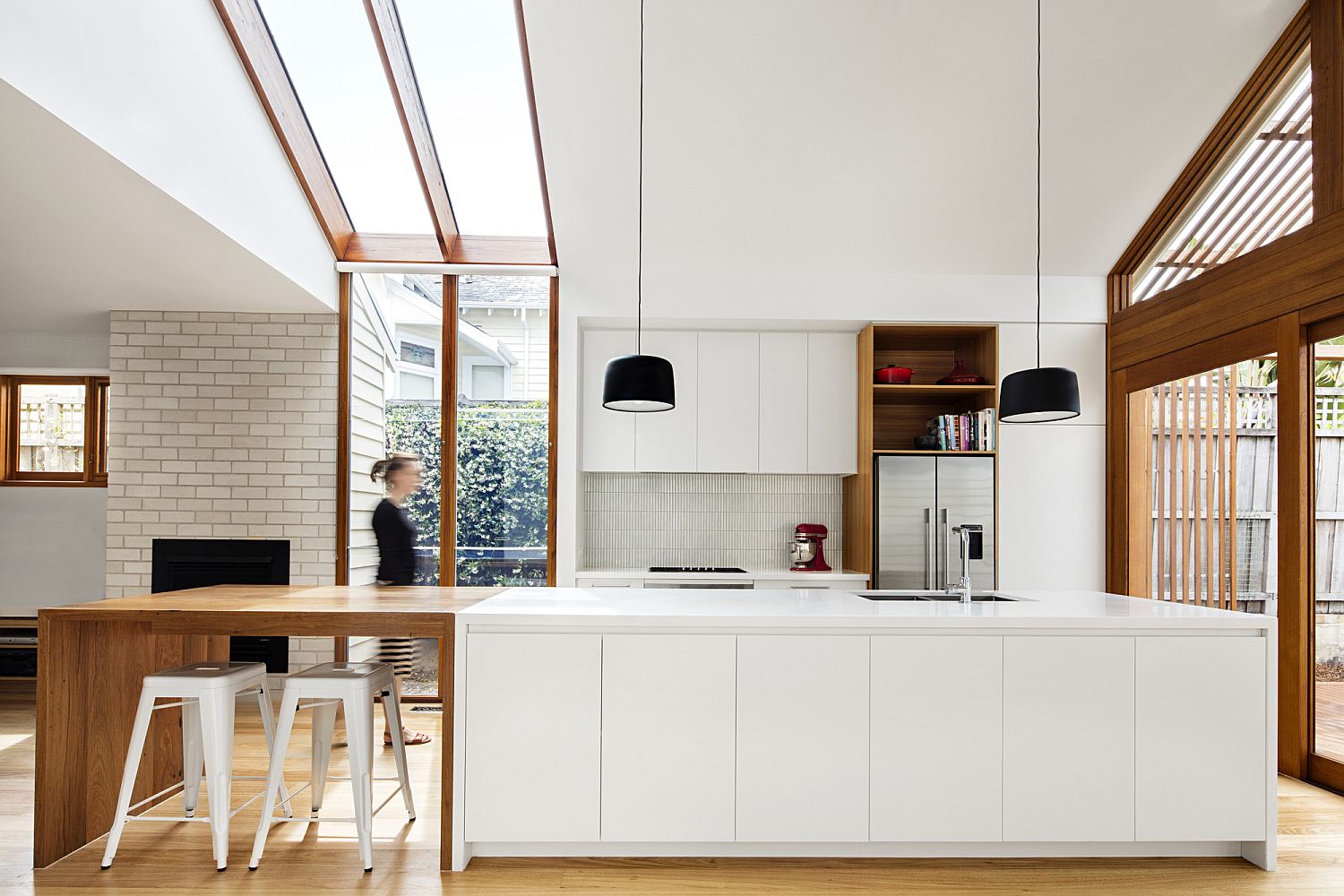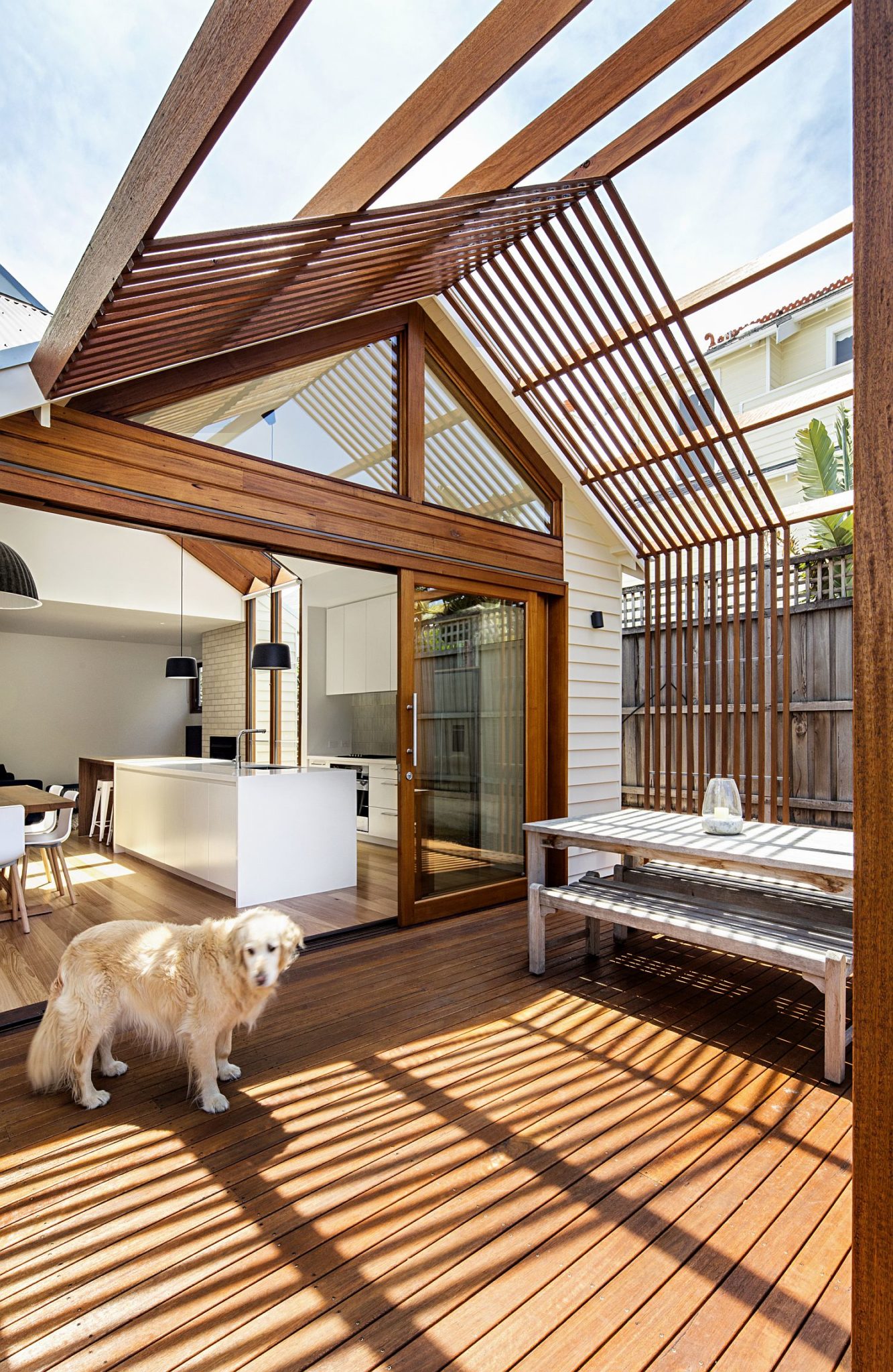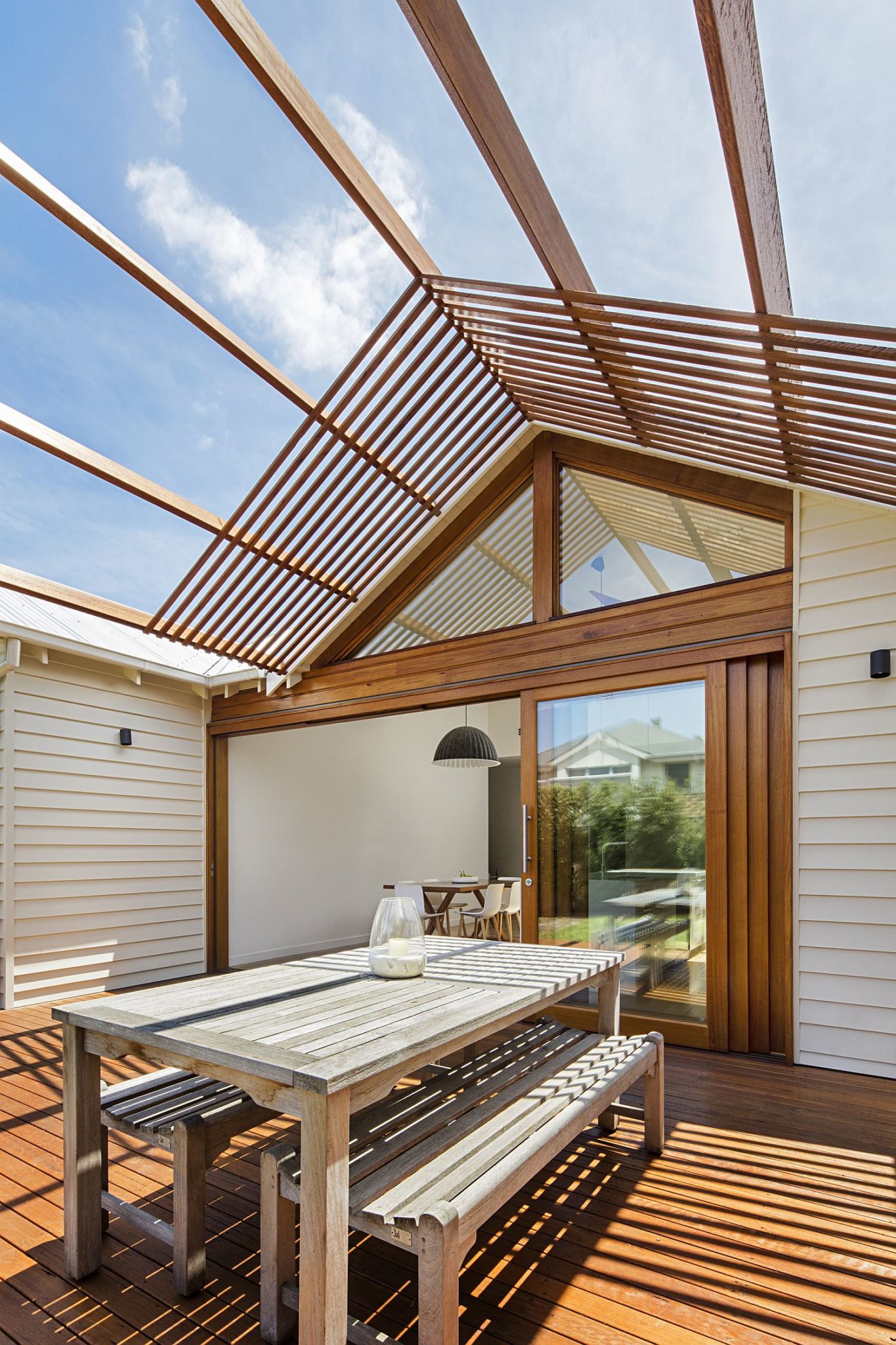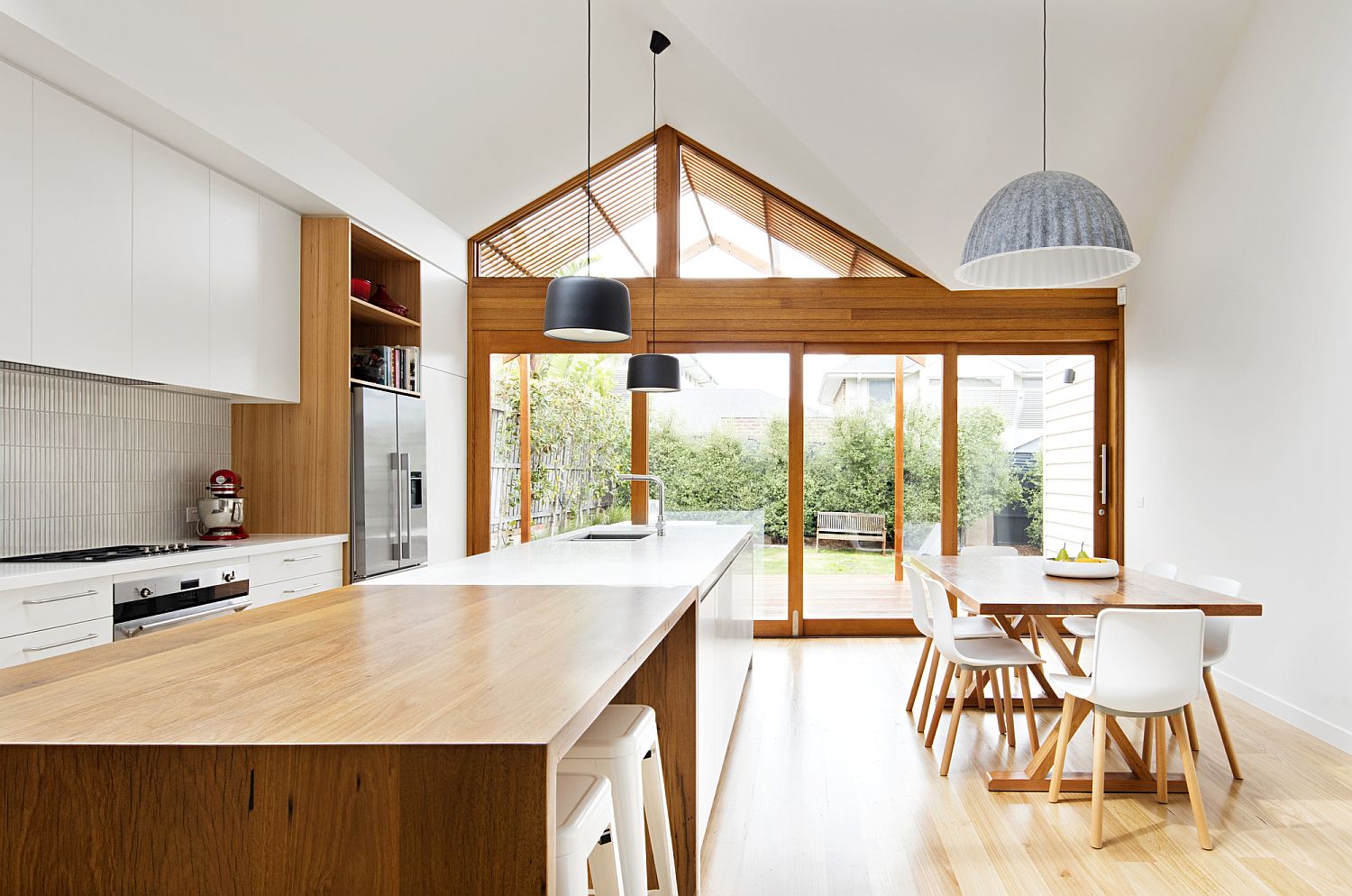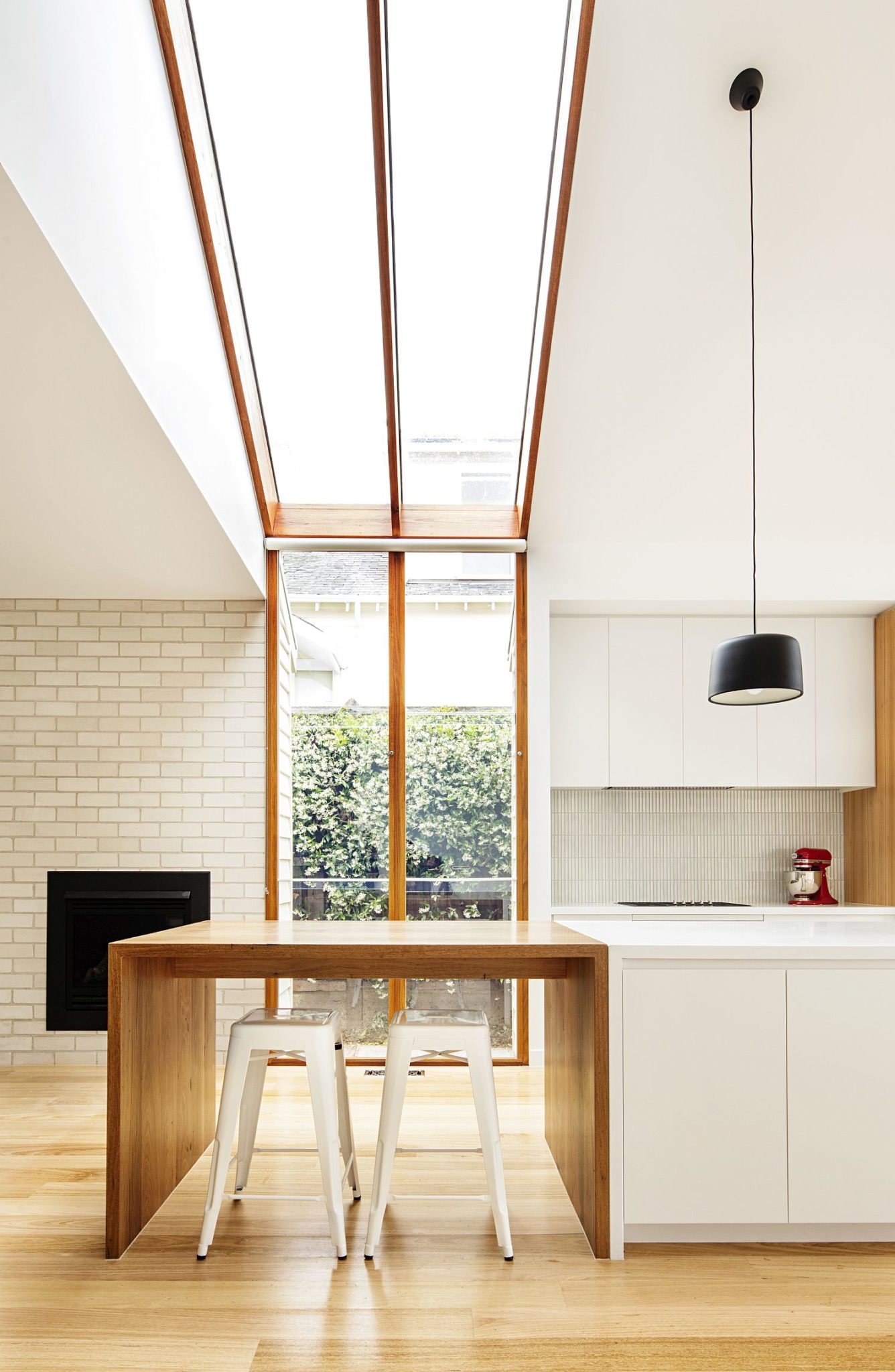 The master bedroom was extended slightly to provide a walk in robe and ensuite and its entry reworked to obscure views to it from the living area. The kitchen and living area were flipped to connect the kitchen with a new outside deck, while the lofty gable roof form was extended over the deck as a timber pergola. When the glazed sliding stacking doors are open the whole thing becomes an outdoor space
RELATED: Sunshine Canyon House: Rustic Elegance Wrapped in Gabled, Eco-Friendly Form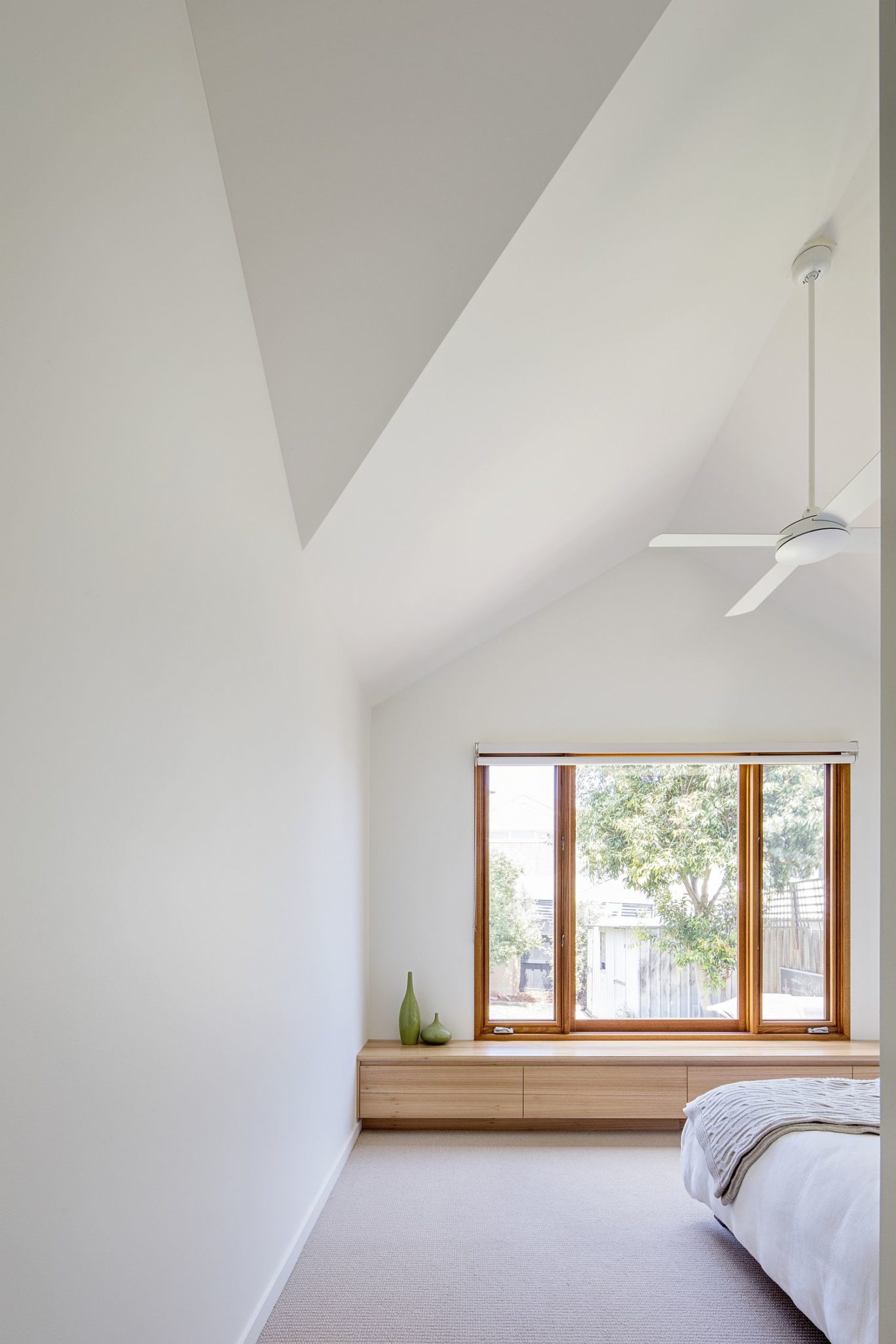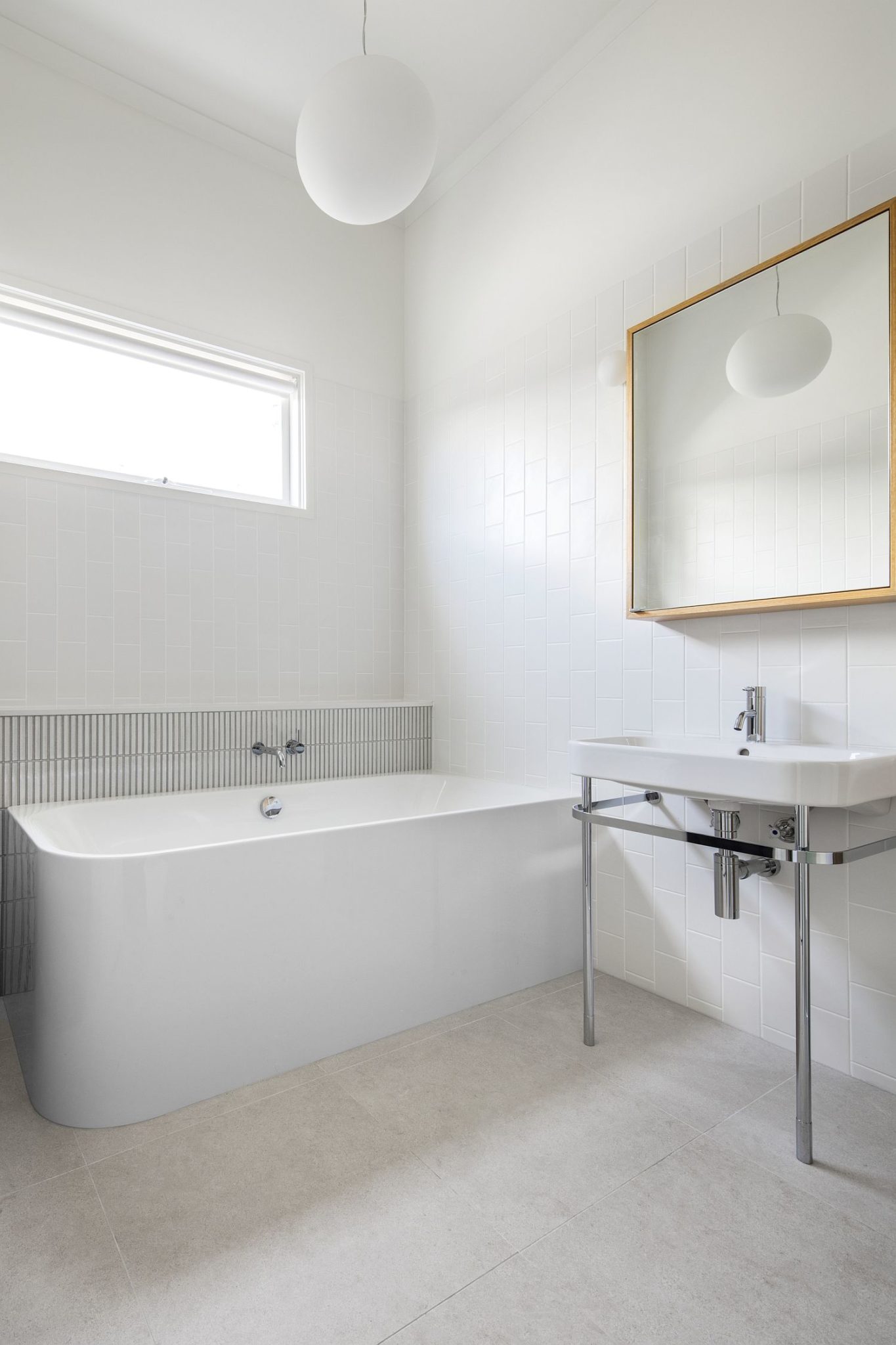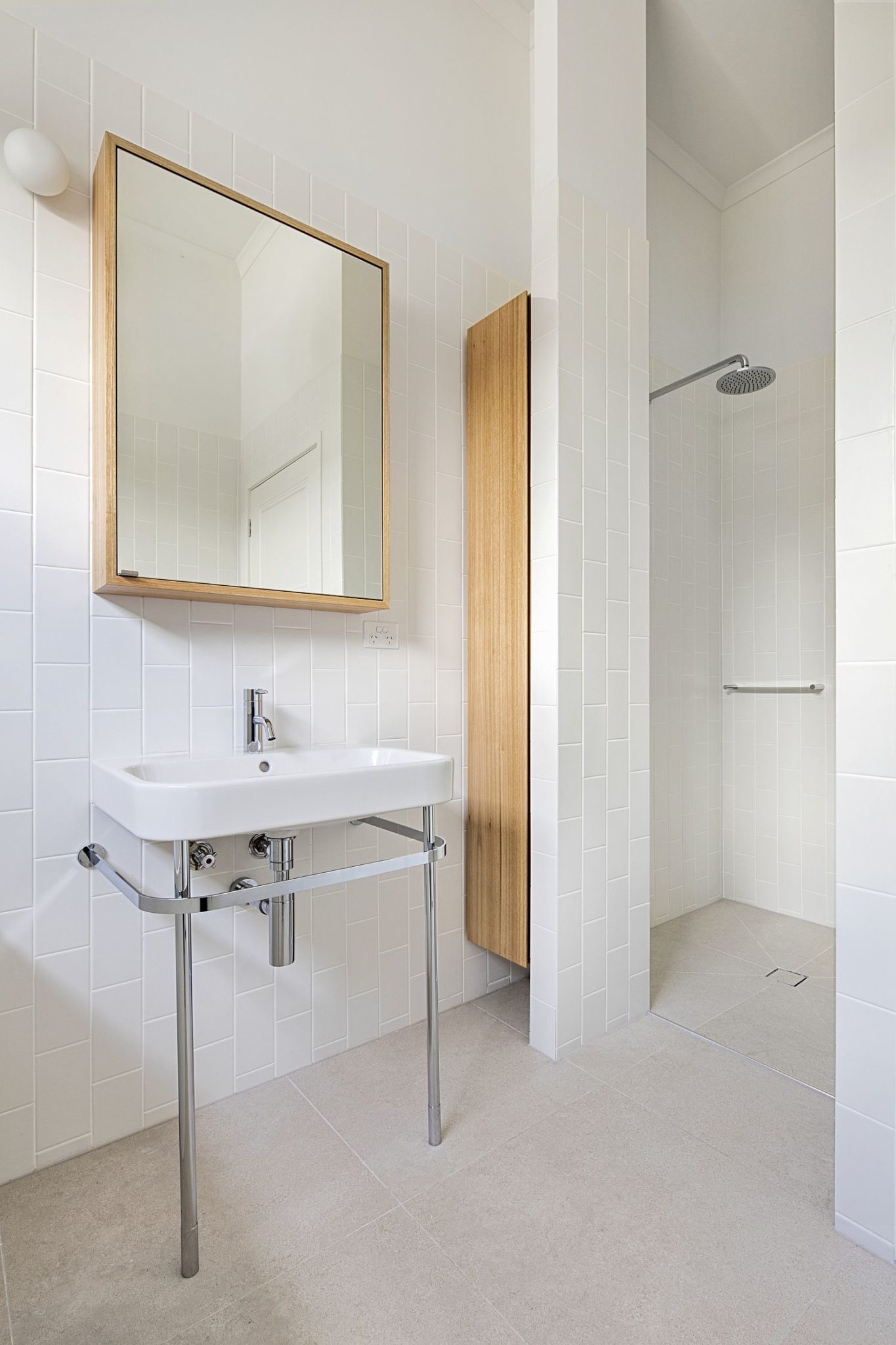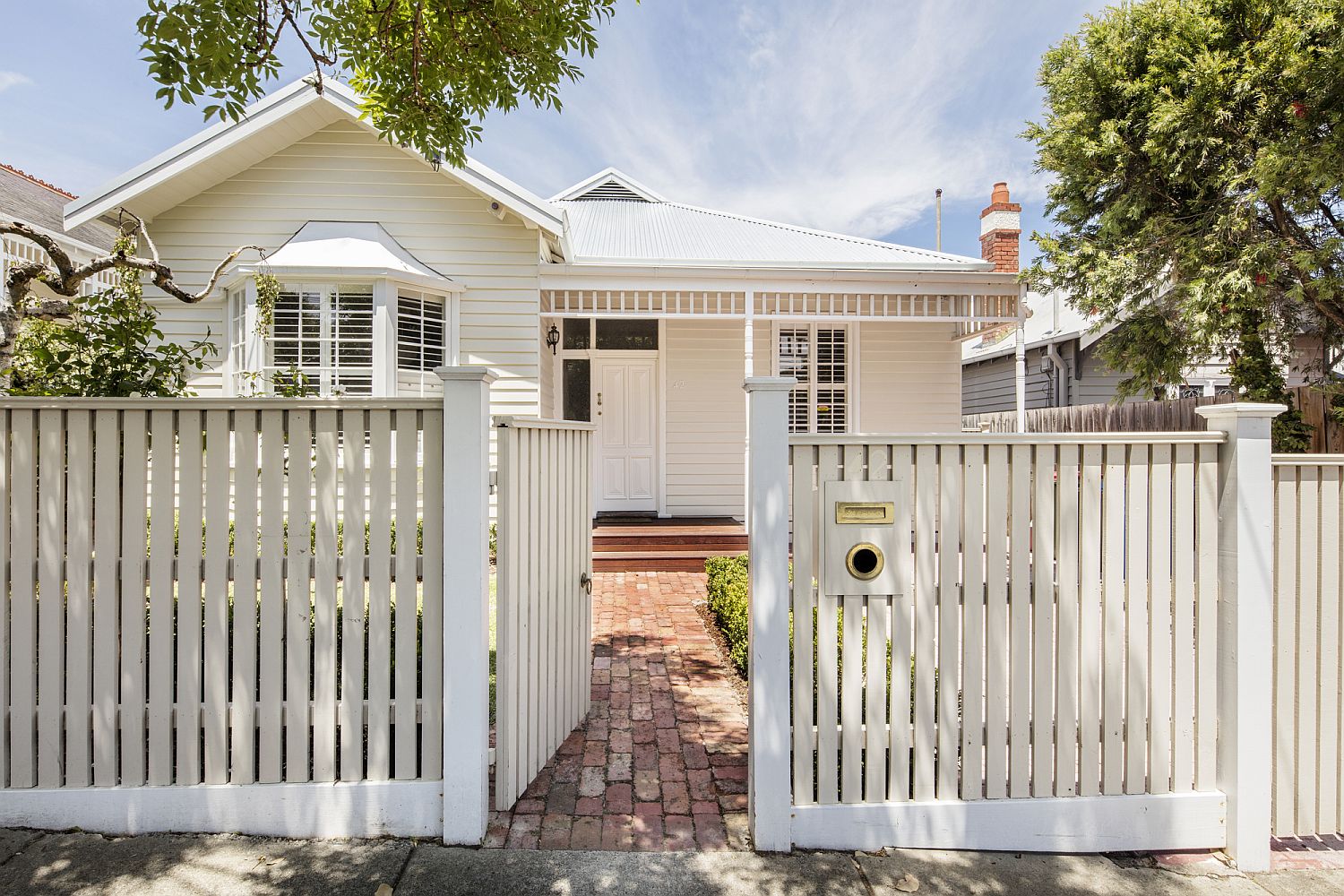 You're reading Gorgeous Gable House: Old Edwardian Timber Cottage with a New Rear Retreat, originally posted on Decoist. If you enjoyed this post, be sure to follow Decoist on Twitter, Facebook and Pinterest.