It's been years since I posted the work of a muralist, so let's change that now with the giant paintings of Agostino Iacurci. His works feature bold portraits and still lifes that conform to the sides of tall buildings. Happy plants, scheming kitties, and precarious stacks of vessels are just some of his chosen subjects. Their bright colors and simplified shapes are immediately eye-catching among the hustle and bustle of urban areas.
Agostino crafts his mural paintings so that there's more than meets the eye; they benefit from careful consideration. "He uses an essential language to drive multiple layers of interpretation," his website states. "This approach places his tales on the threshold between innocence and artifice, serenity and catastrophe." If you see one of his murals every day, this intention affords you the opportunity to create your own explanations for who his subjects are and why they relate to one another in such a way. (h/t: Art is A Way)
Agostino Iacurci creates giant mural paintings that look deceptively simple but encourage you to decide their meaning.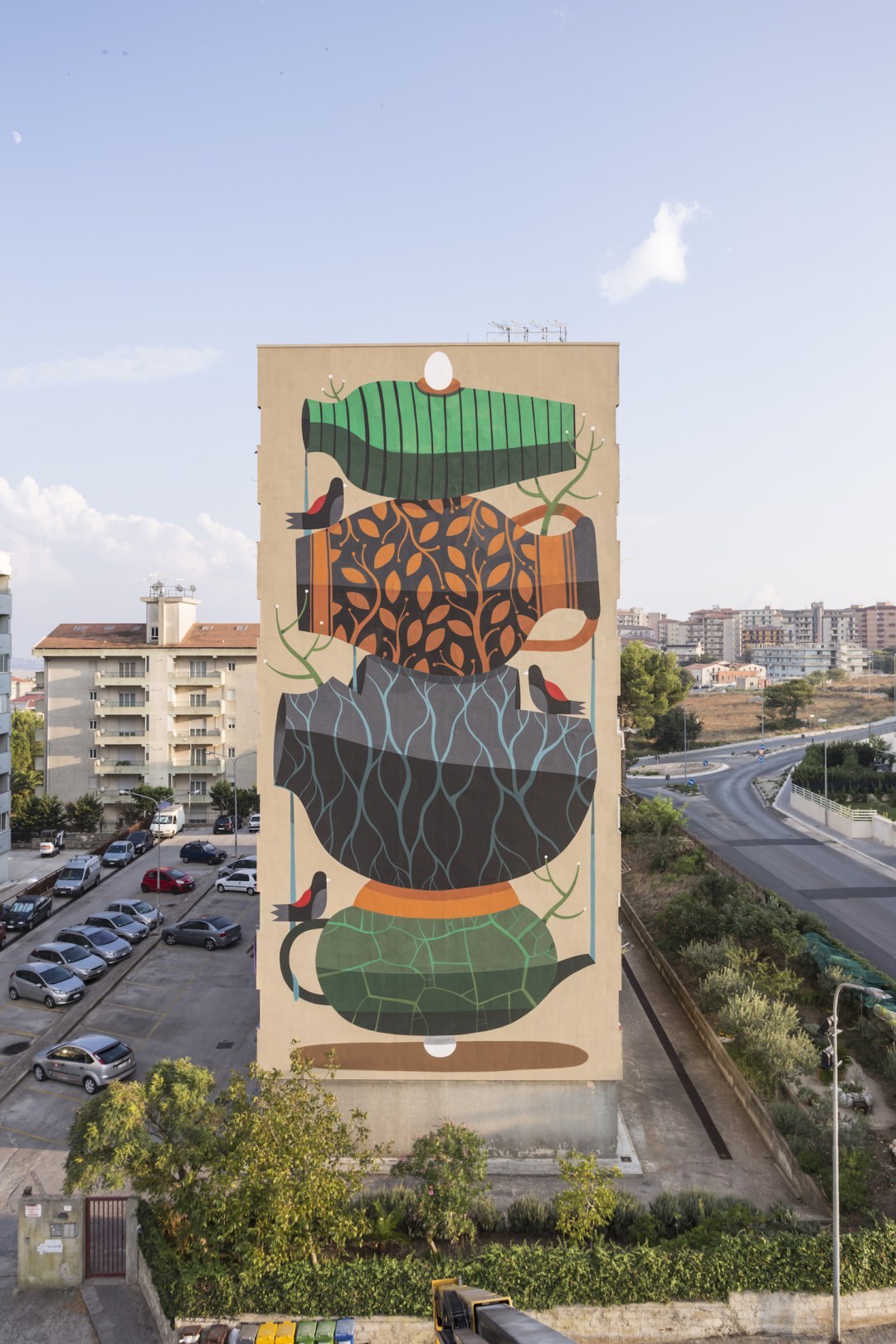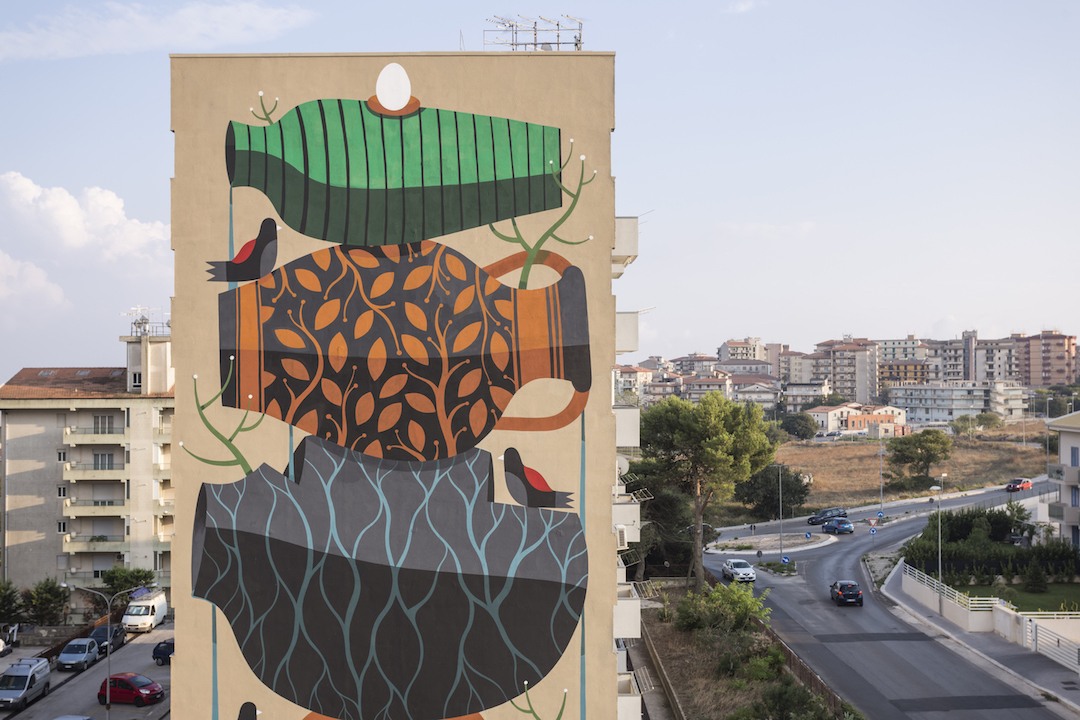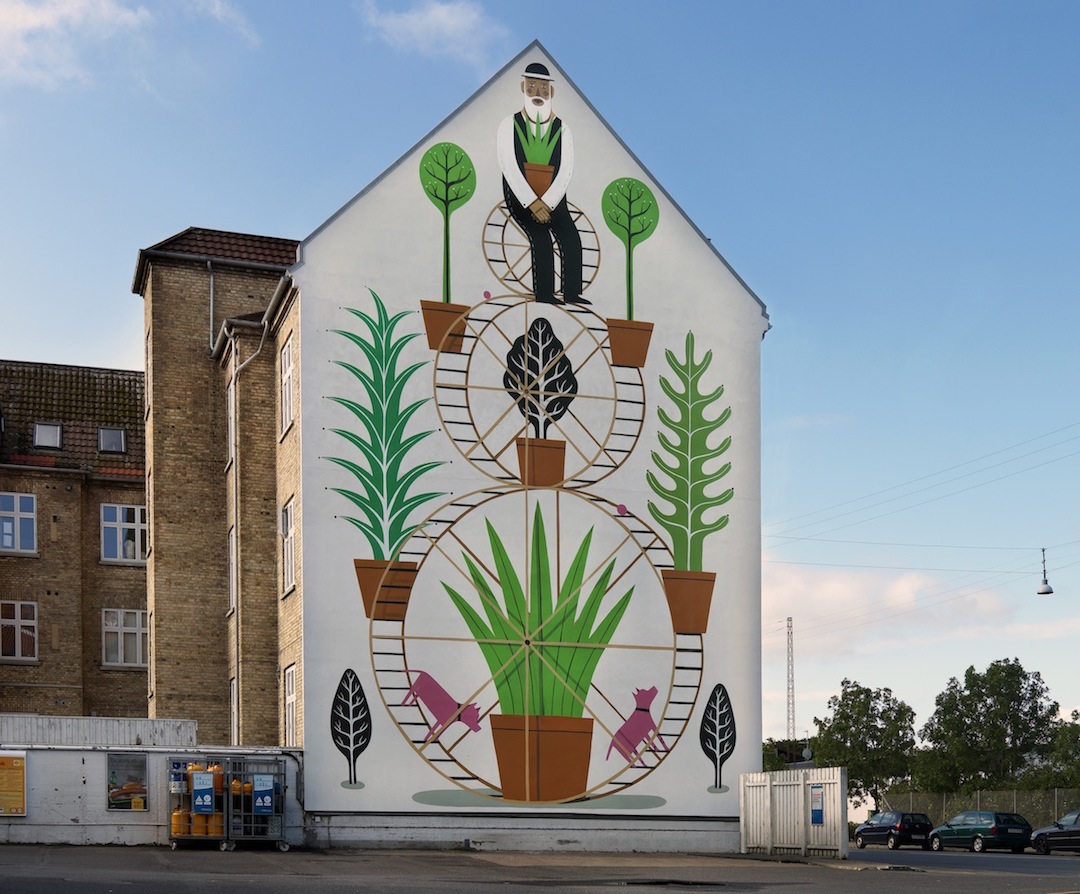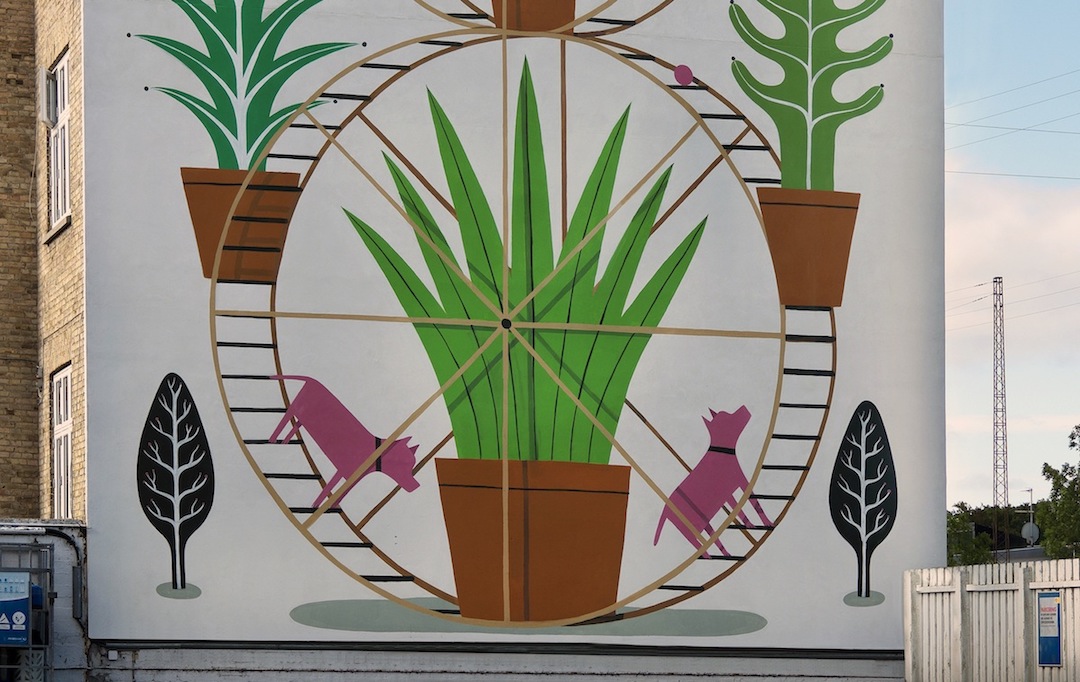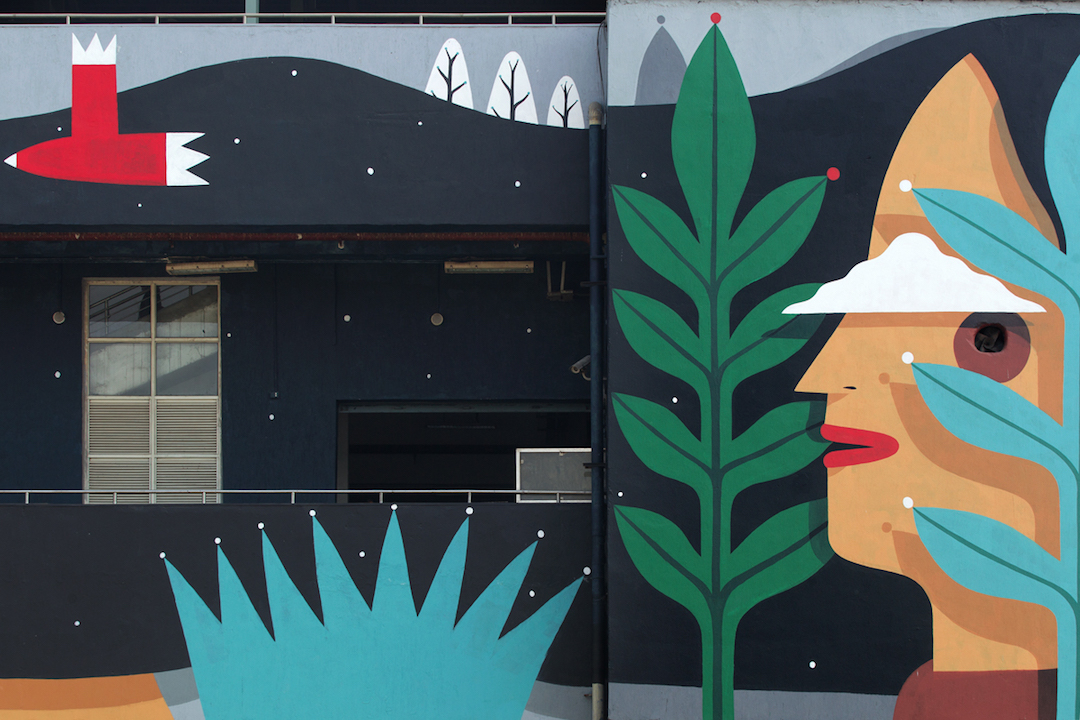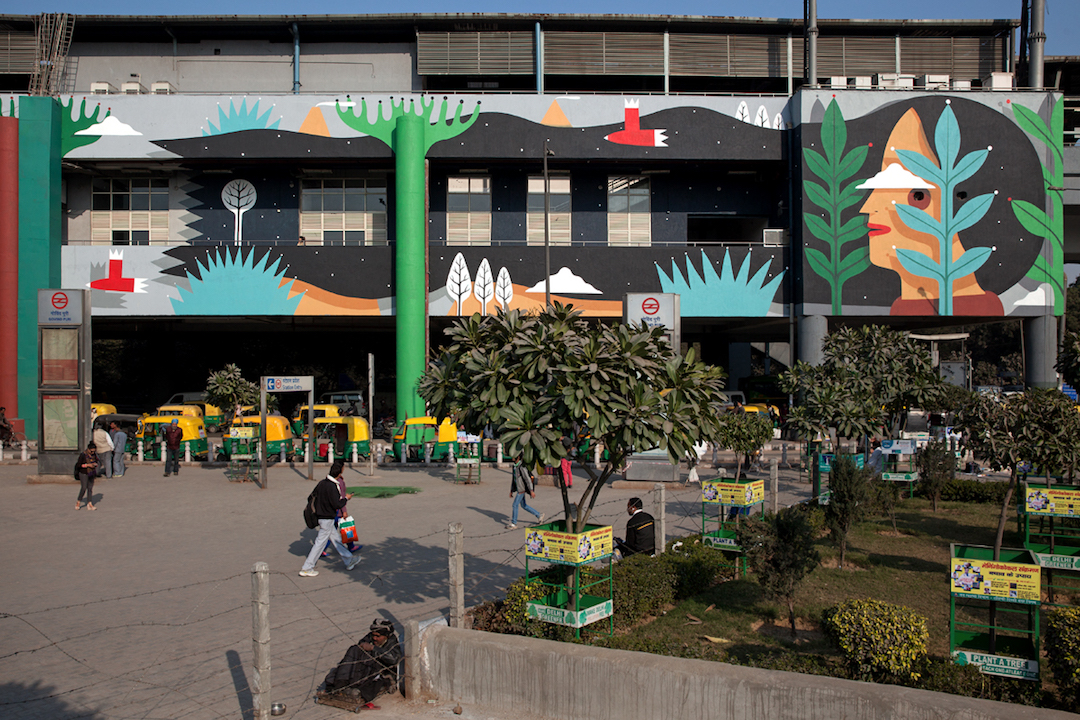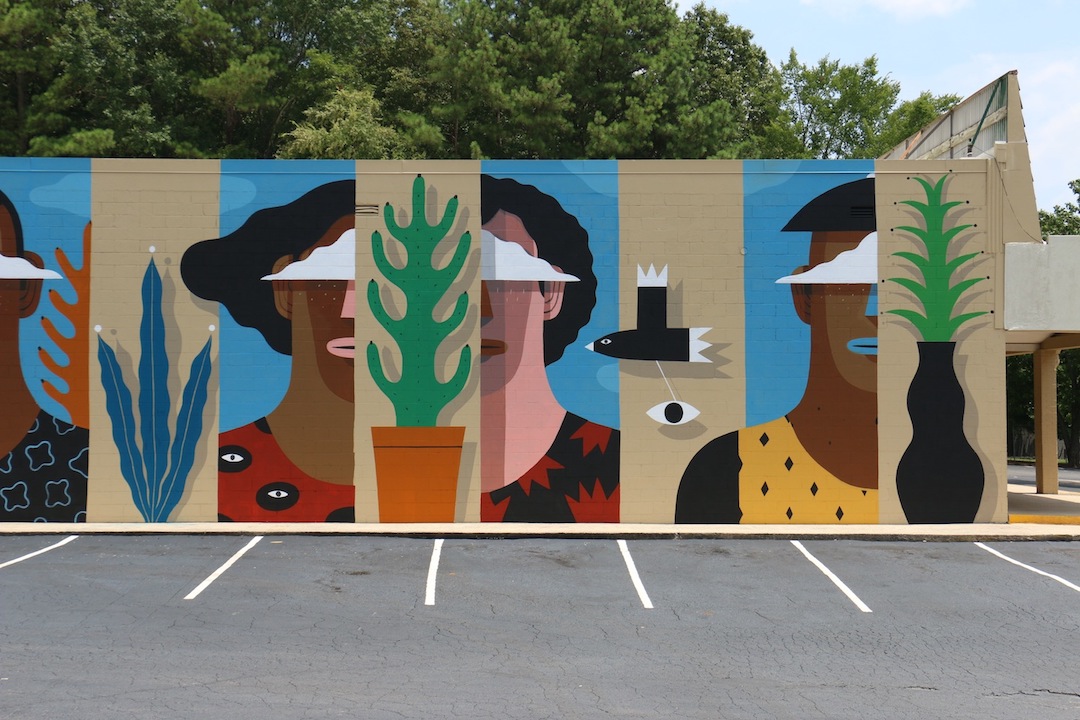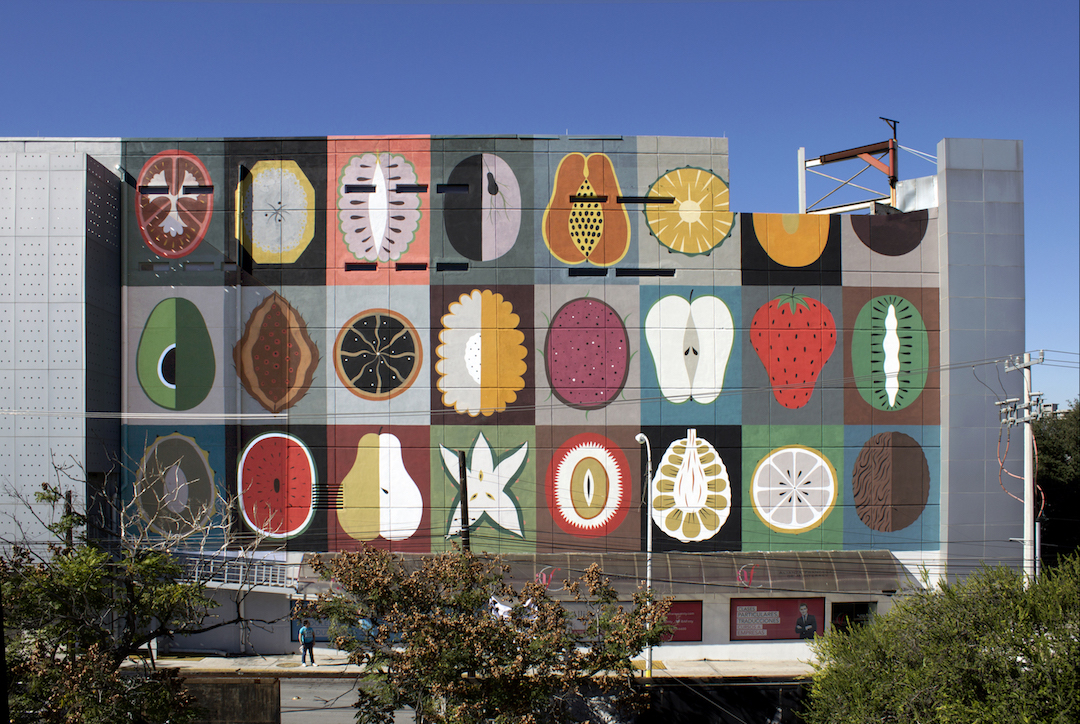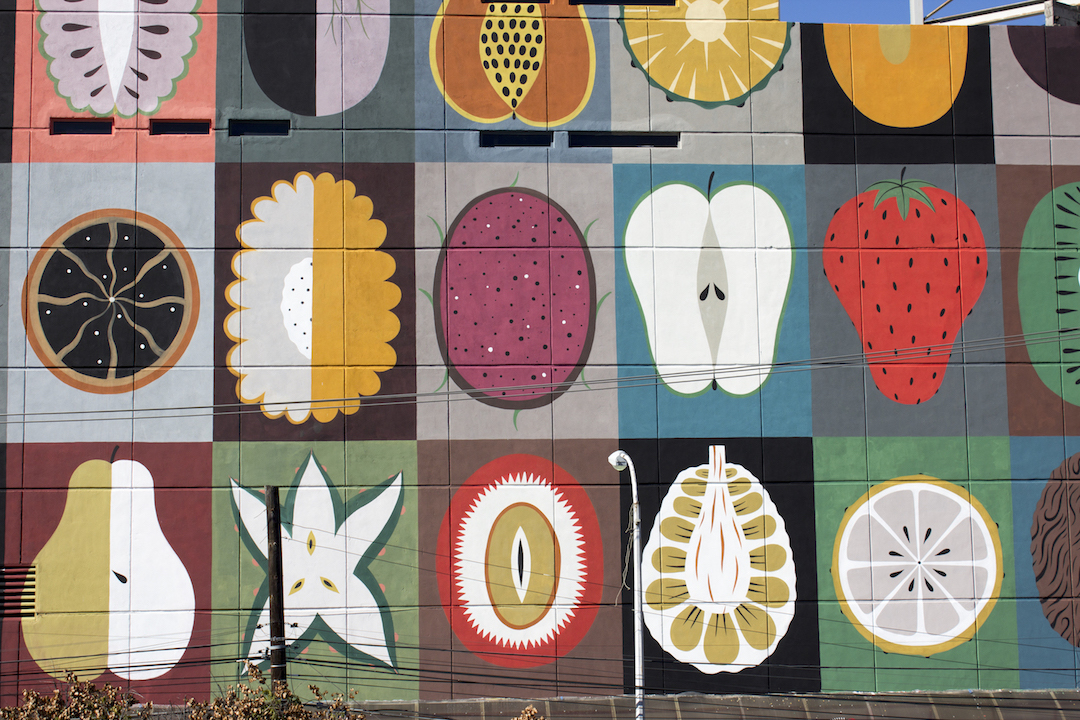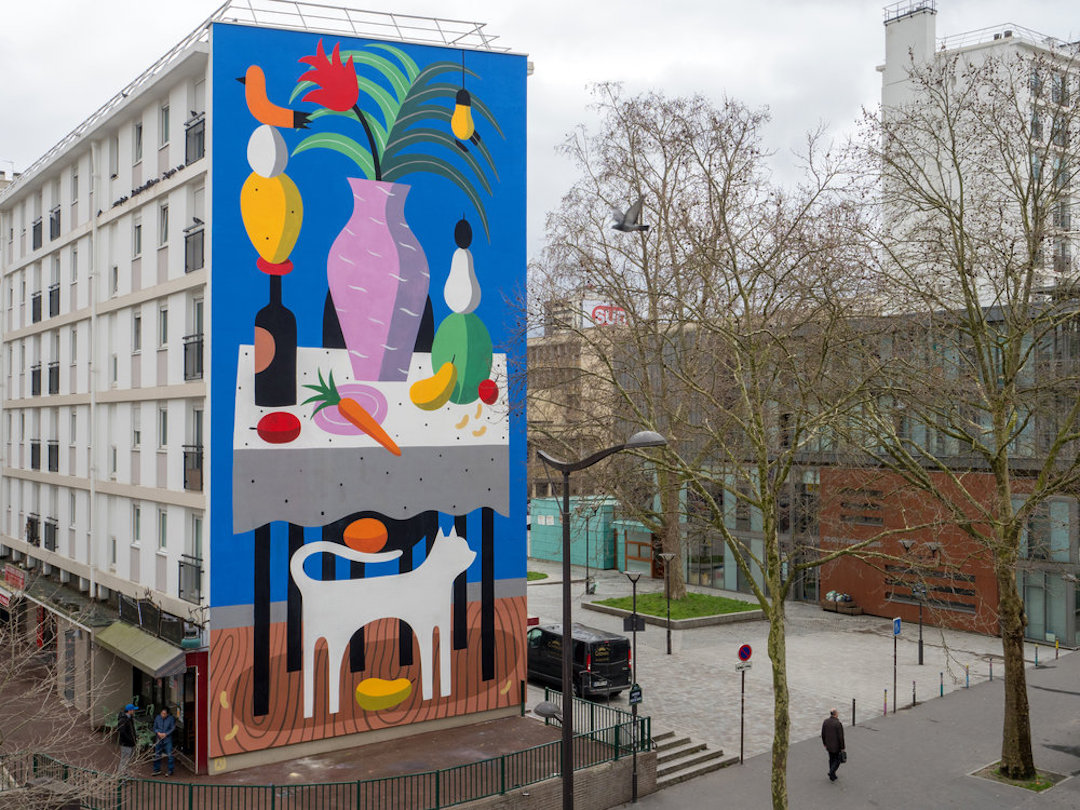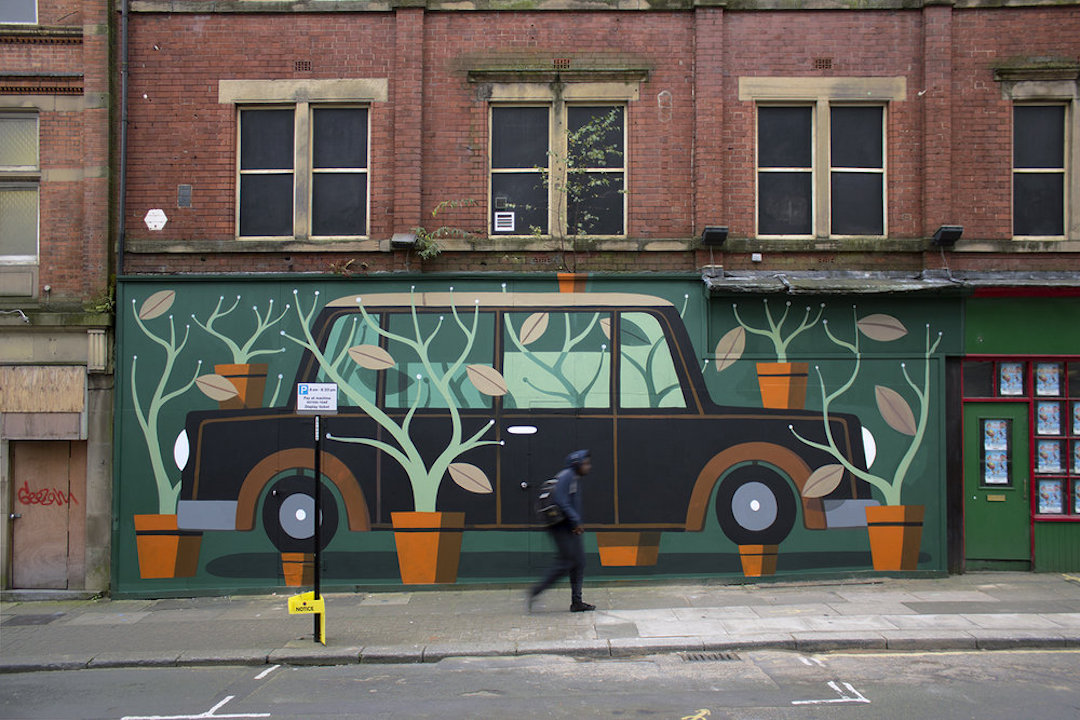 The post Giant Cacti and Scheming Kitties Take Over the Buildings of Cities Around the World appeared first on Brown Paper Bag.