The snow is melting and these little glimpses of the sun are getting us excited for summer! It's time to start sprucing up your backyard patio or deck for the coming warm months. We love taking our interior concepts outdoors when it comes to design.
A good outdoor rug can go a long way! Set the tone, foundation,  and color palette while anchoring the space . Bringing rugs outdoors creates a cozier feel — plus, the ones on McGee & Co. can be hosed off for easy maintenance. 
When decorating outdoors we usually stick to seating in matching sets. This differs from interior decorating because it's a smaller space, so we focus less on achieving the collected look.  We'll use a coffee table or accent piece with a different pattern or texture to mix it up. Finish off the look and add personality with accent pillows! 
GET THE LOOK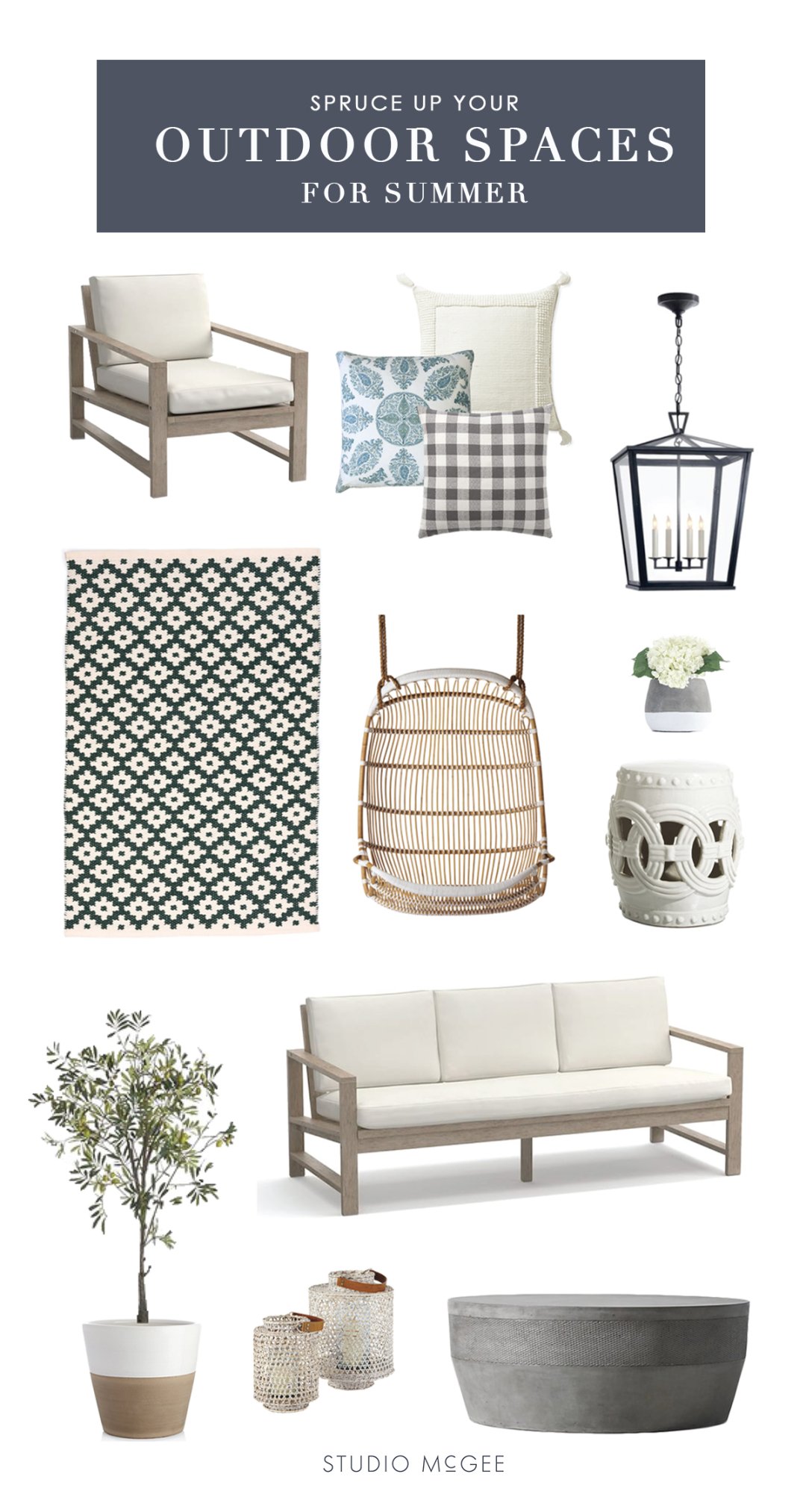 See more inspiration 
Design by Luxe Interiors + Design
Design by HMS Designs
Design by Heather Garrett Design
Design by Lisa Rorich Architects
From our Red Ledges Patio
Design by Melissa Haynes
See how we do it in our Red Ledges Outdoor Space webisode!