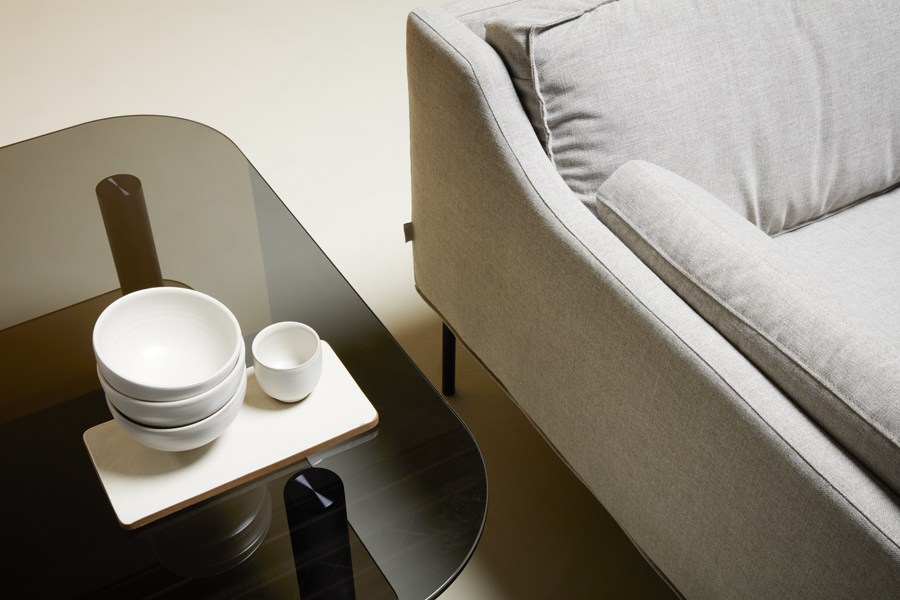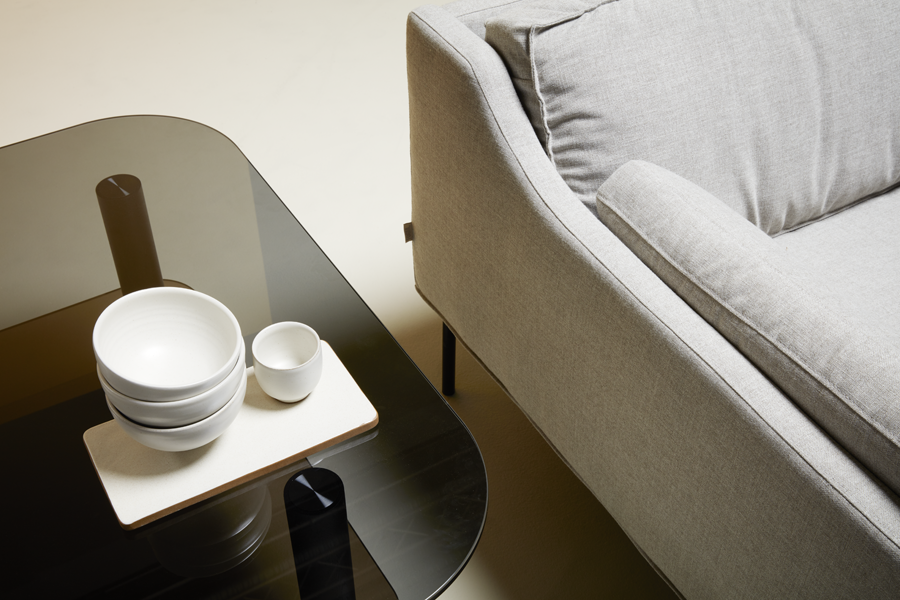 When you thought you´d found your favorite sofas and already had to many to choose from.. yes I know, not a problem at all. Andreas Engesvik launched a new sofa for Fogia during the fair in Stockholm last week, another new sofa from Fogia is Jord by Luca Nichetto. The same designer who designed Cloud Sofa for &tradition – one of my other favourites.
Dini (above and below) is Andreas Engesvik second sofa for Fogia, after the success with Tiki. Dini challenges the old stereotypes of how a sofa should look like. With a Scandinavian expression and a timeless design, it is a clever update of the archetypical two or three-seat sofa. I love the elegant expression.
Husker dere sofa-favorittene mine fra noen uker tilbake? Her må også de to nye modellene, Dini og Jord fra Fogia med. De ble lansert under messen i Stockholm forrige uke. Dini (over og under) er designet av Andreas Engesvik, og er hans andre sofa for Fogia etter suksessen med Tiki. Dini utfordrer gamle stereotyper av hvordan en sofa skal se ut. Skandinavisk uttrykk og tidløs design, og superelegant med slanke ben som gir luft under. Er vi ikke litt ferdige med de tunge, store sofaene som har dominert stuene en stund nå? Jeg er veldig klar for et mer elegant uttrykk.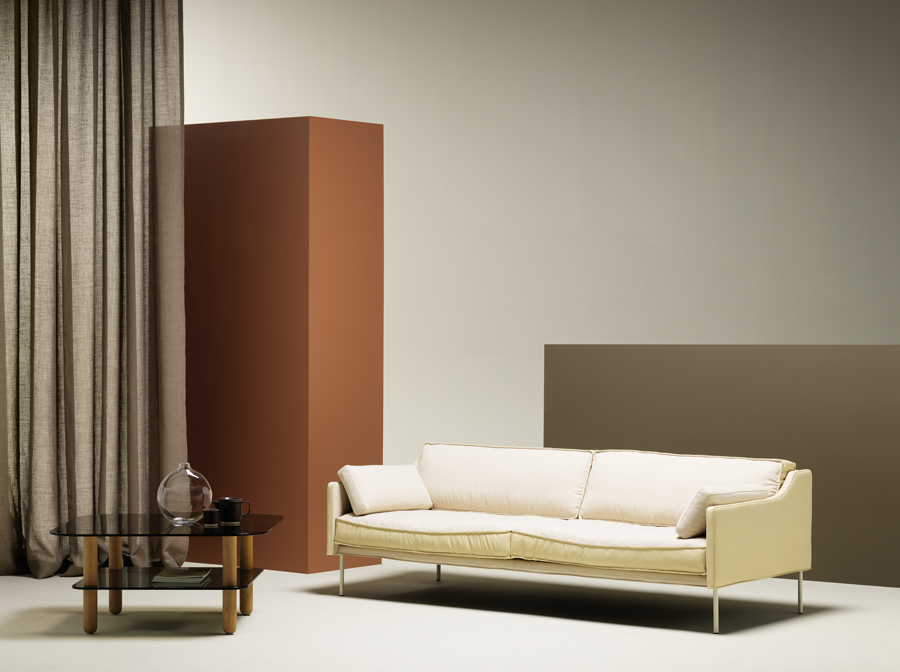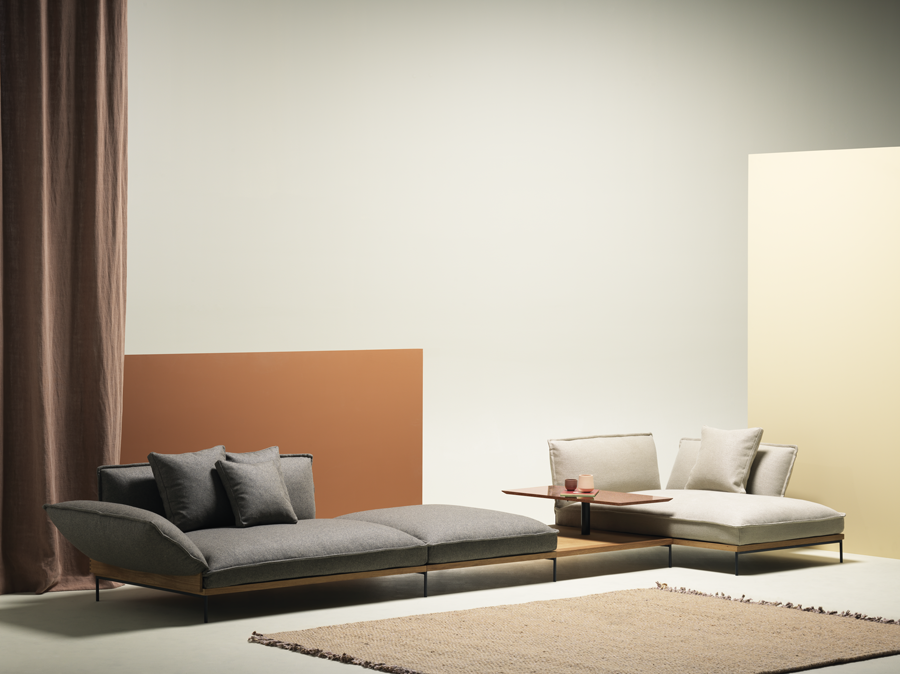 Jord (above and below) by Luca Nichetto is an elegant modular sofa with endless seating configurations. Like his sofa Cloud for &tradition, Jord also has the perfect balance between Italian tradition and a Scandinavian look and feel. The ultimate compromise between proportions and material. This resulted in an extremely comfy, low and expansive sofa, comprising the Italian preferences for sophisticated high quality materials and a Scandinavian-inspired colorpalette.
Jord designet av Luca Nichetto er en elegant modulsofa med utallige kombinasjonsmuligheter. Som Cloud sofa for &tradition har også Jord den perfekte balansen mellom italiensk tradisjon og et skandinavisk uttrykk.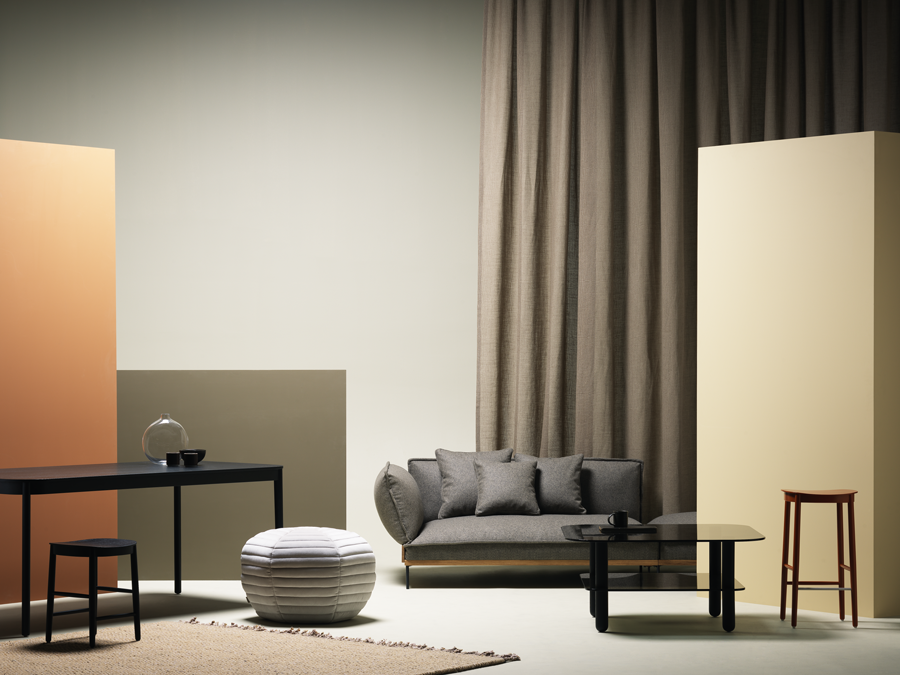 Other 2017-news from Fogia is Poppy pouf by Nina Jobs, Pastille table by TAF Arkitekter, Ropemaker Rug by TAF Arkitekter,
Big Sur table by Simon Klenell & Kristoffer Sundin and Figurine stool and table designed by NoteDesignStudio.
Elisabeth
Innlegget FOGIA NEWS dukket først opp på ELISABETH HEIER.