We often talk about dream homes that rev up the luxury and style quotient to transport you into a completely different world. While many of these gorgeous residences accomplish this to a certain extent, few come close to the sheer opulence and majesty of the Floating Eaves Residence in Miami. Designed by Kobi Karp, the abode would fit into the image of an 'ideal dream home' of almost anyone, as its majestic interior leads towards a magical backyard that embraces the charm of life next to the ocean in a truly spectacular fashion. Add to this the presence of gently swaying palm trees and tropical greenery, and you have a resort-style escape that leaves everyone mesmerized!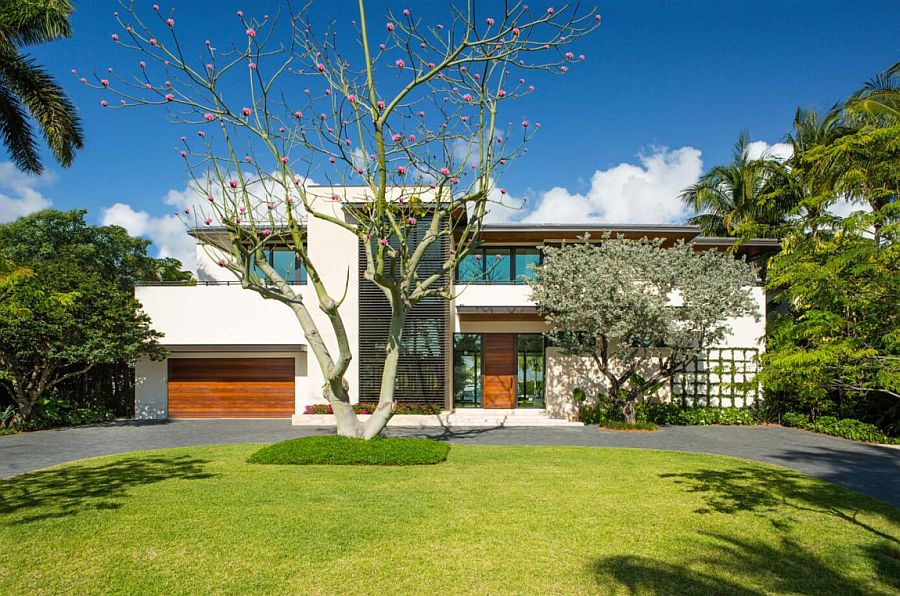 The idyllic rear yard offers much more than amazing views and a soothing hangout, as the refreshing pool, expansive deck, alfresco dining and barbecue area ensure that the homeowners spend more time outside than indoors. A lavish residence that epitomizes the glitz, glamour and grandeur of life in this hip city, it is the interior that plays second fiddle to the outdoor living zone. The lower level of the home contains the kitchen, dining and living spaces (as is the norm in most homes), with folding and sliding glass doors connecting these areas with the garden.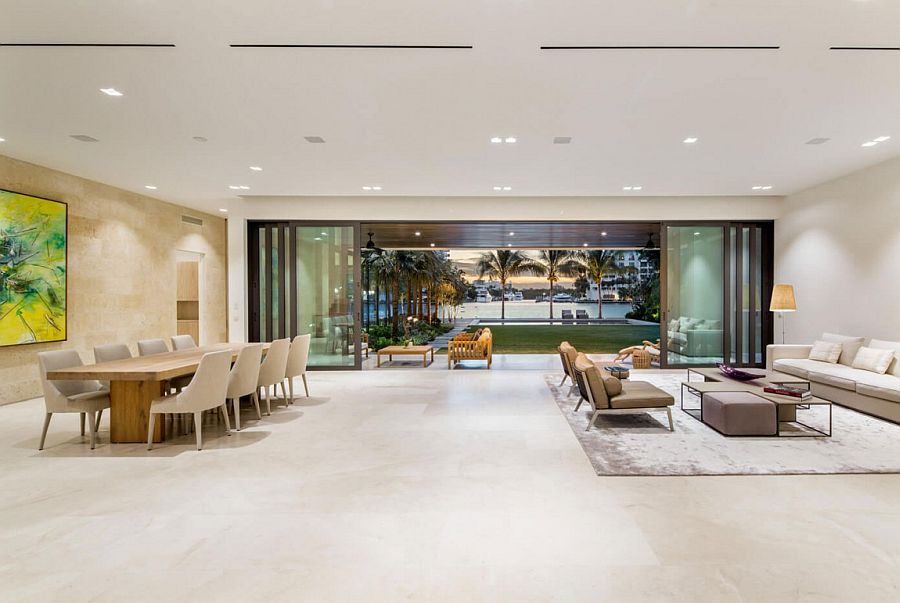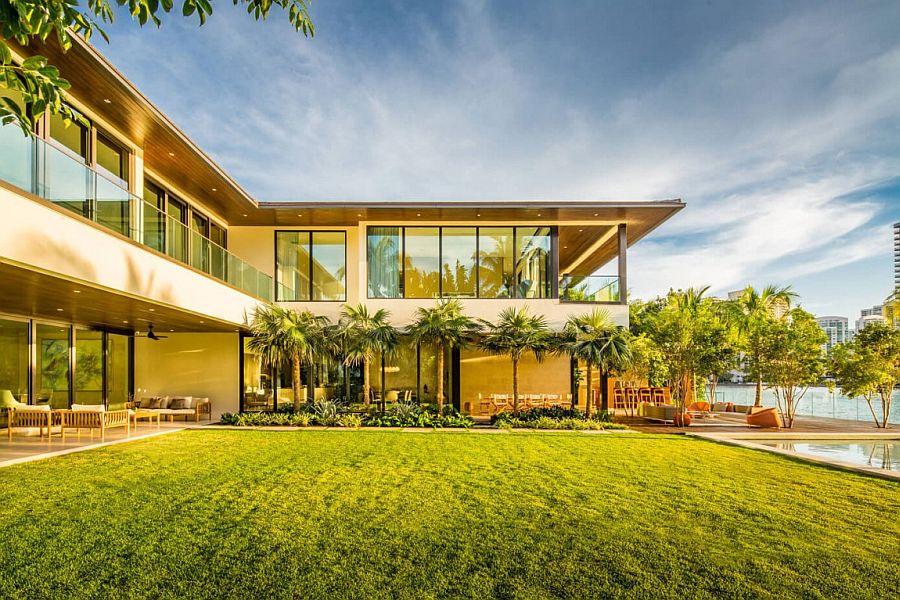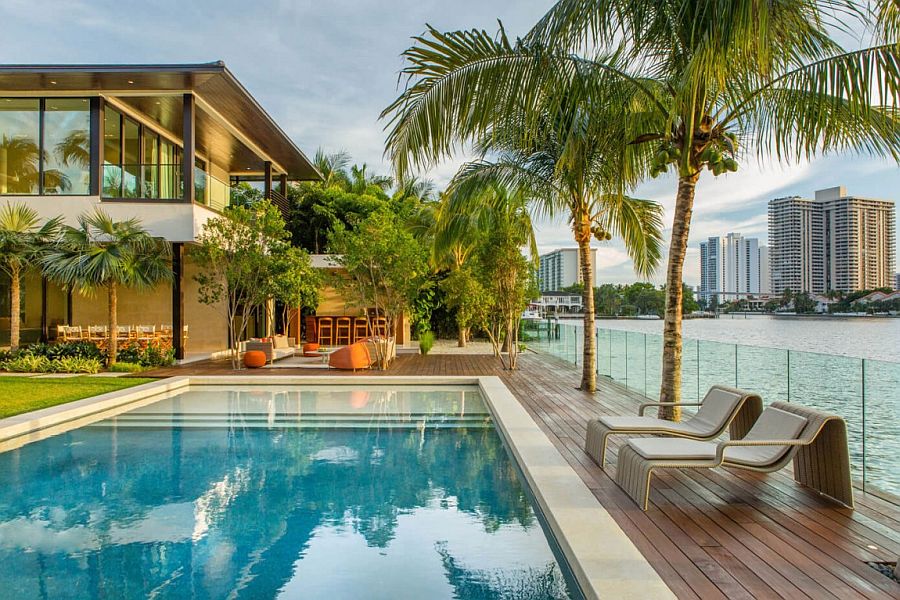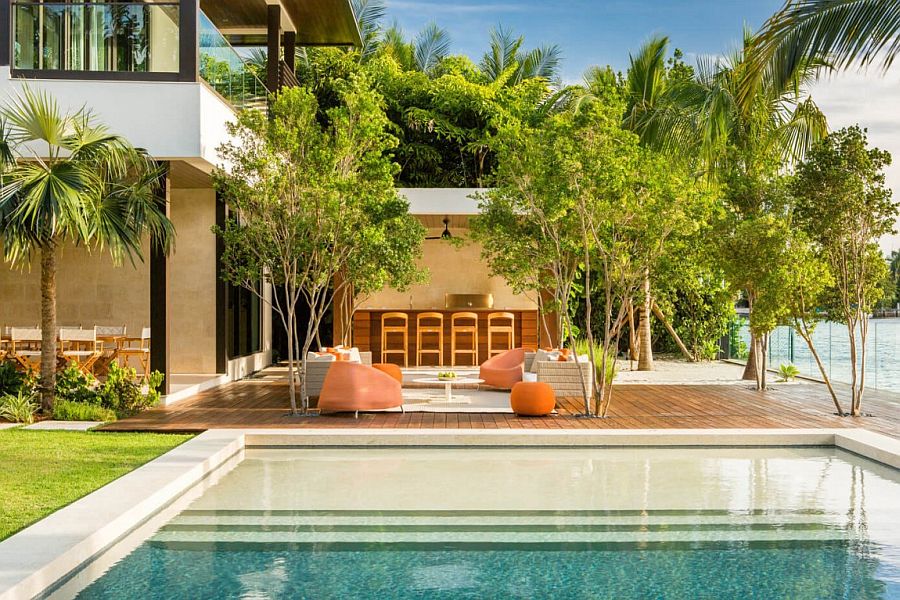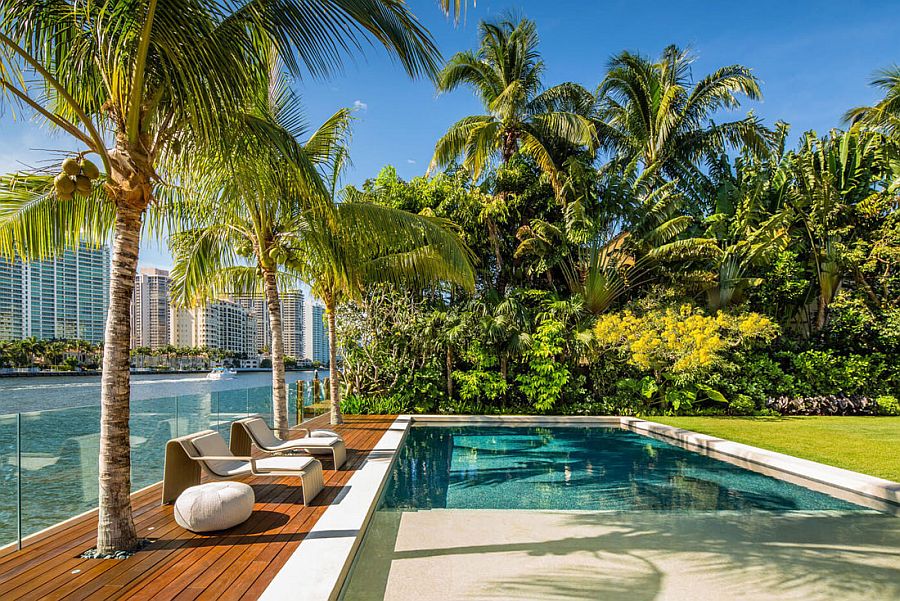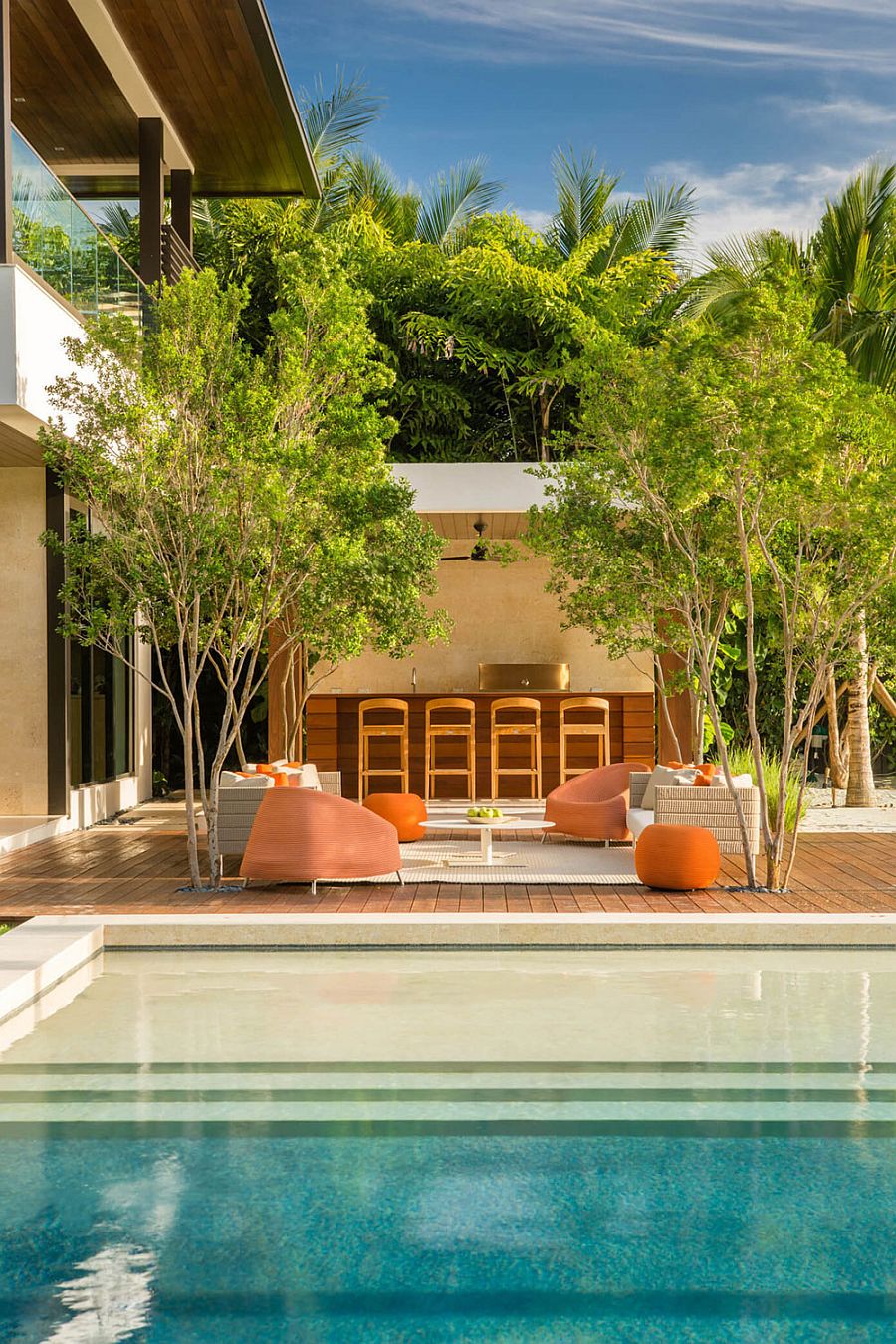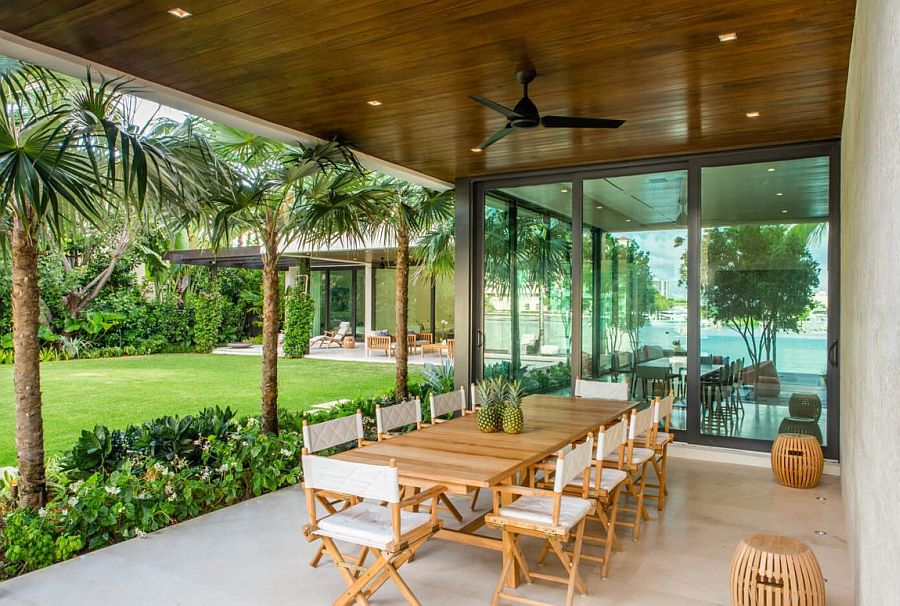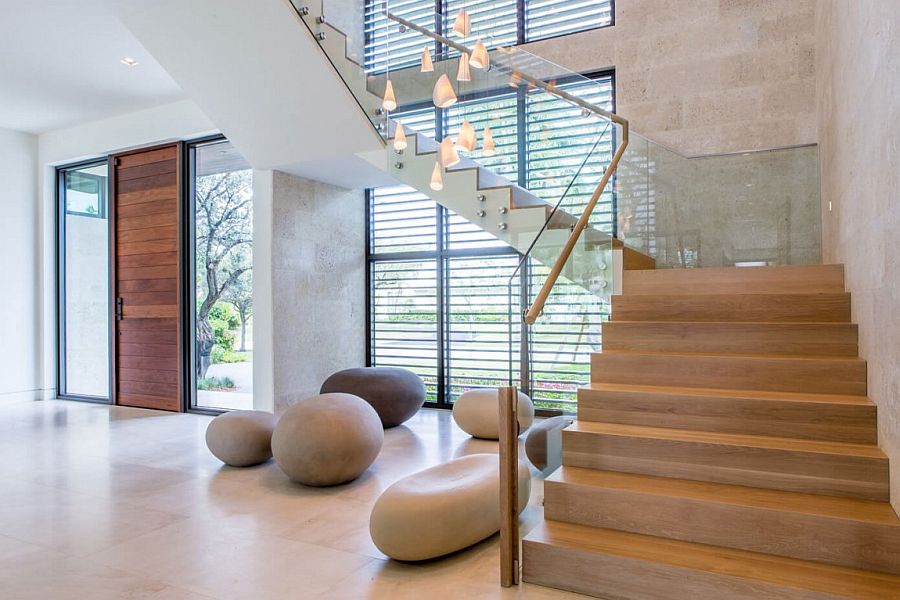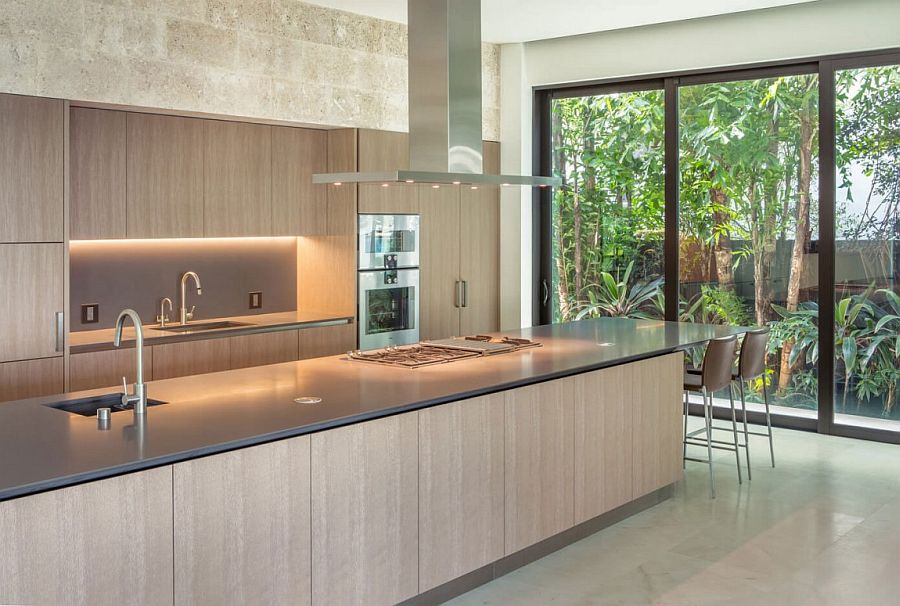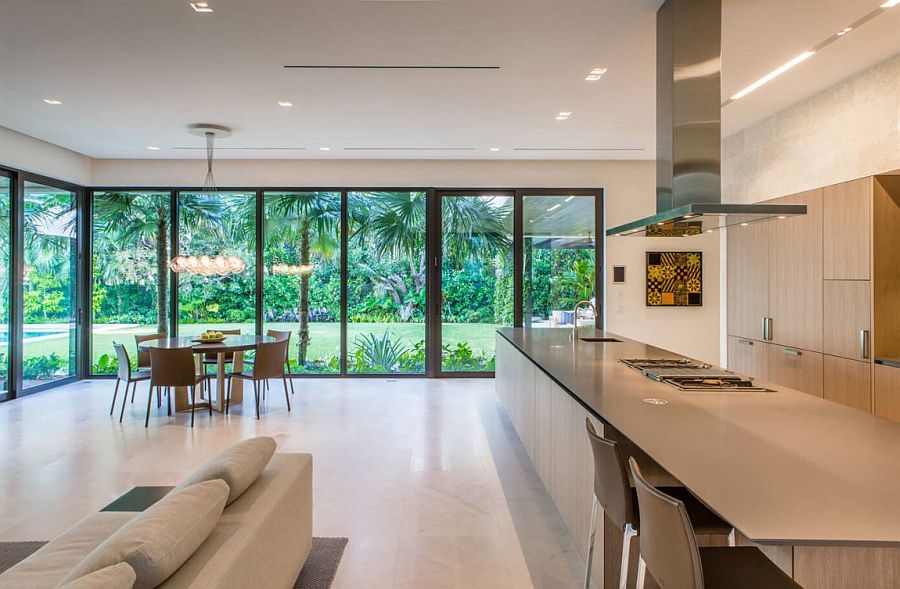 Bedrooms on the top level seem equally enticing with the prospect of taking in the magical sunrise and sunsets, thanks to the glass walls that surround them. With the simple use of drapes, the homeowners can switch between complete privacy and inspirational views, even as they enjoy the many comforts that surround them – A perfect Miami getaway in every sense of the word!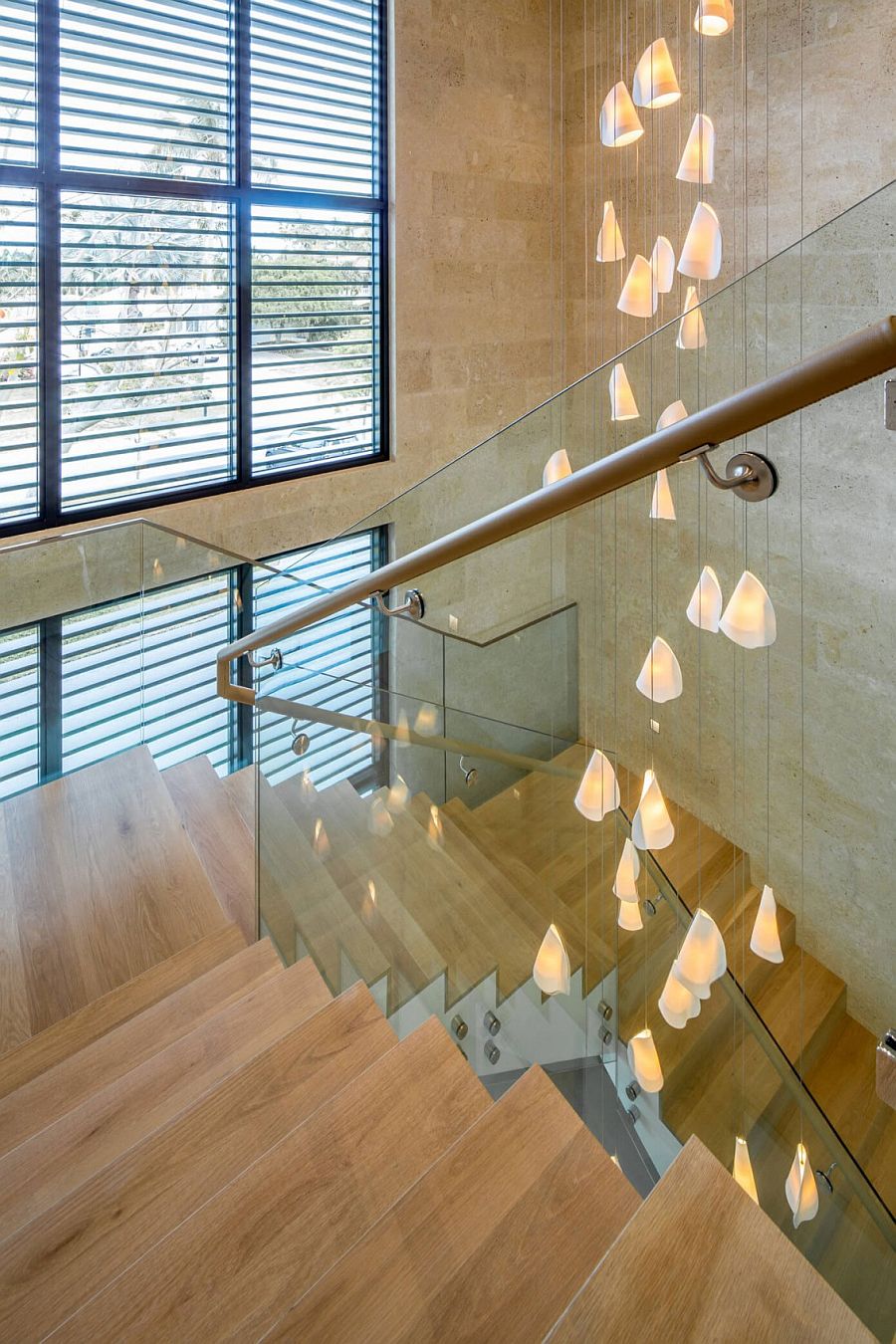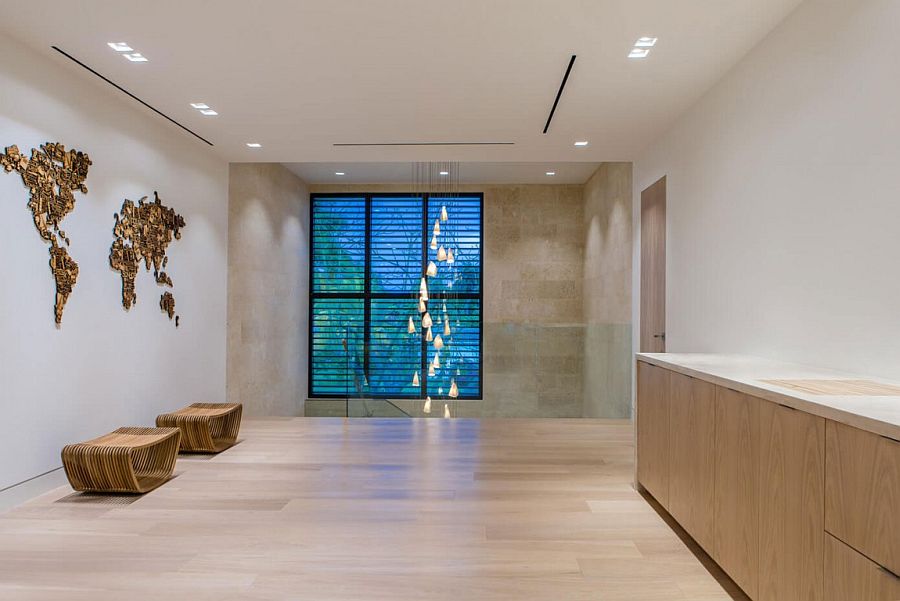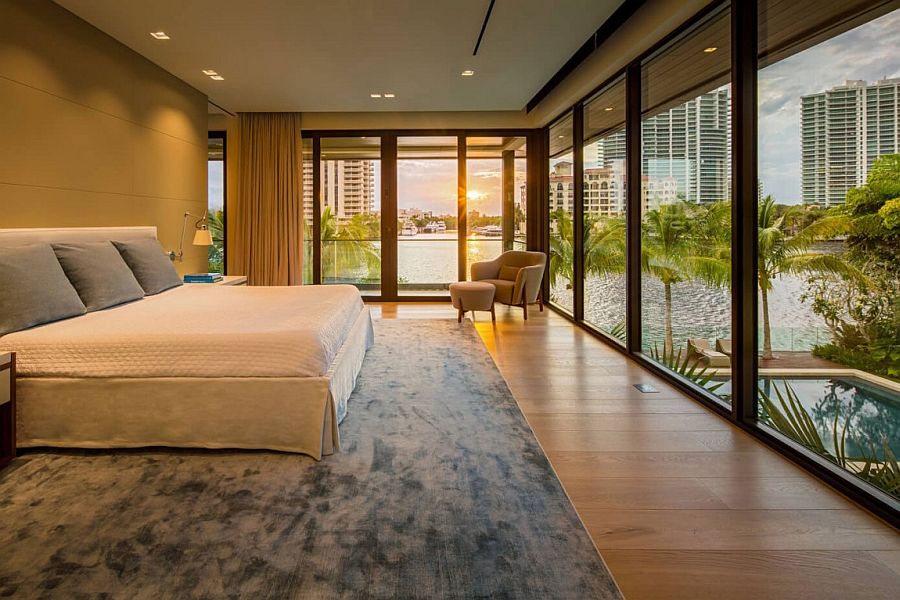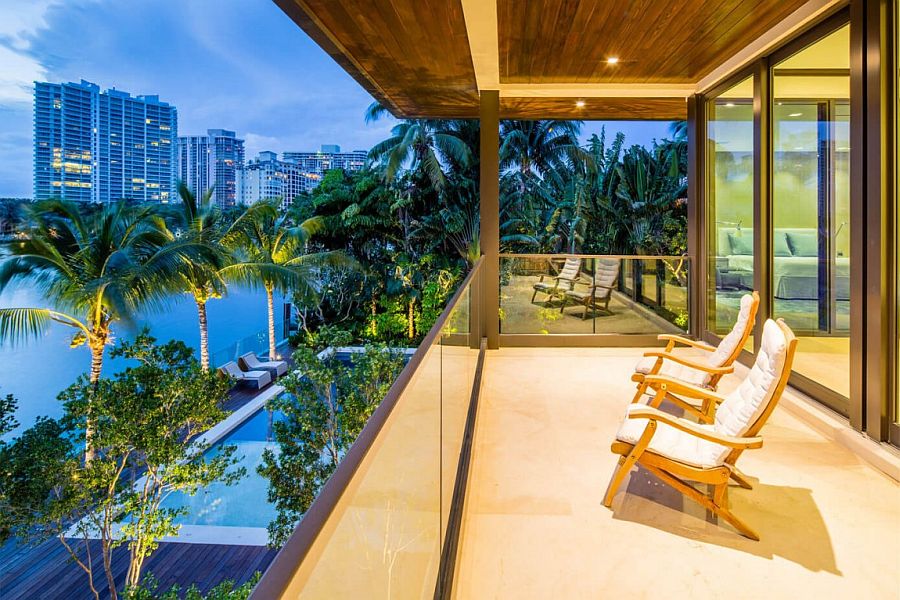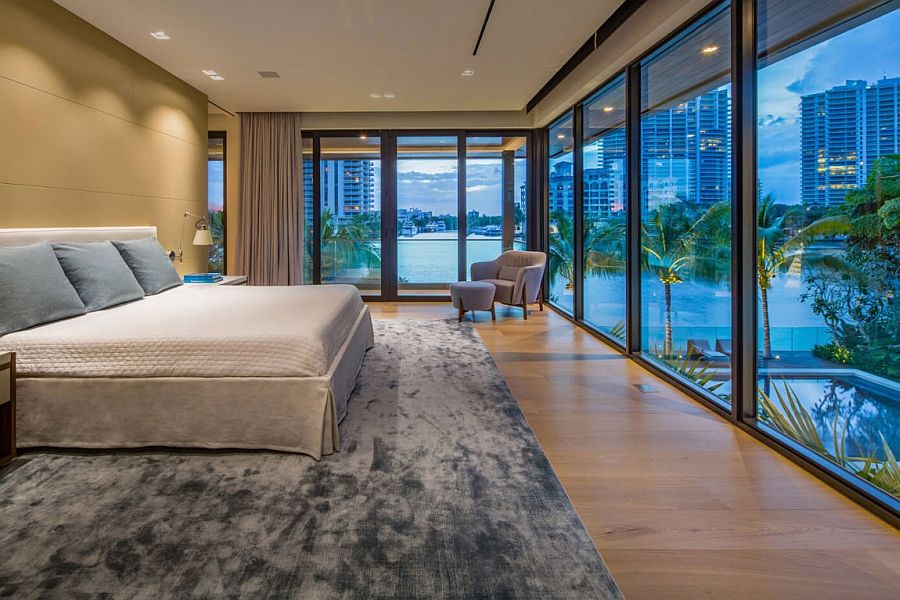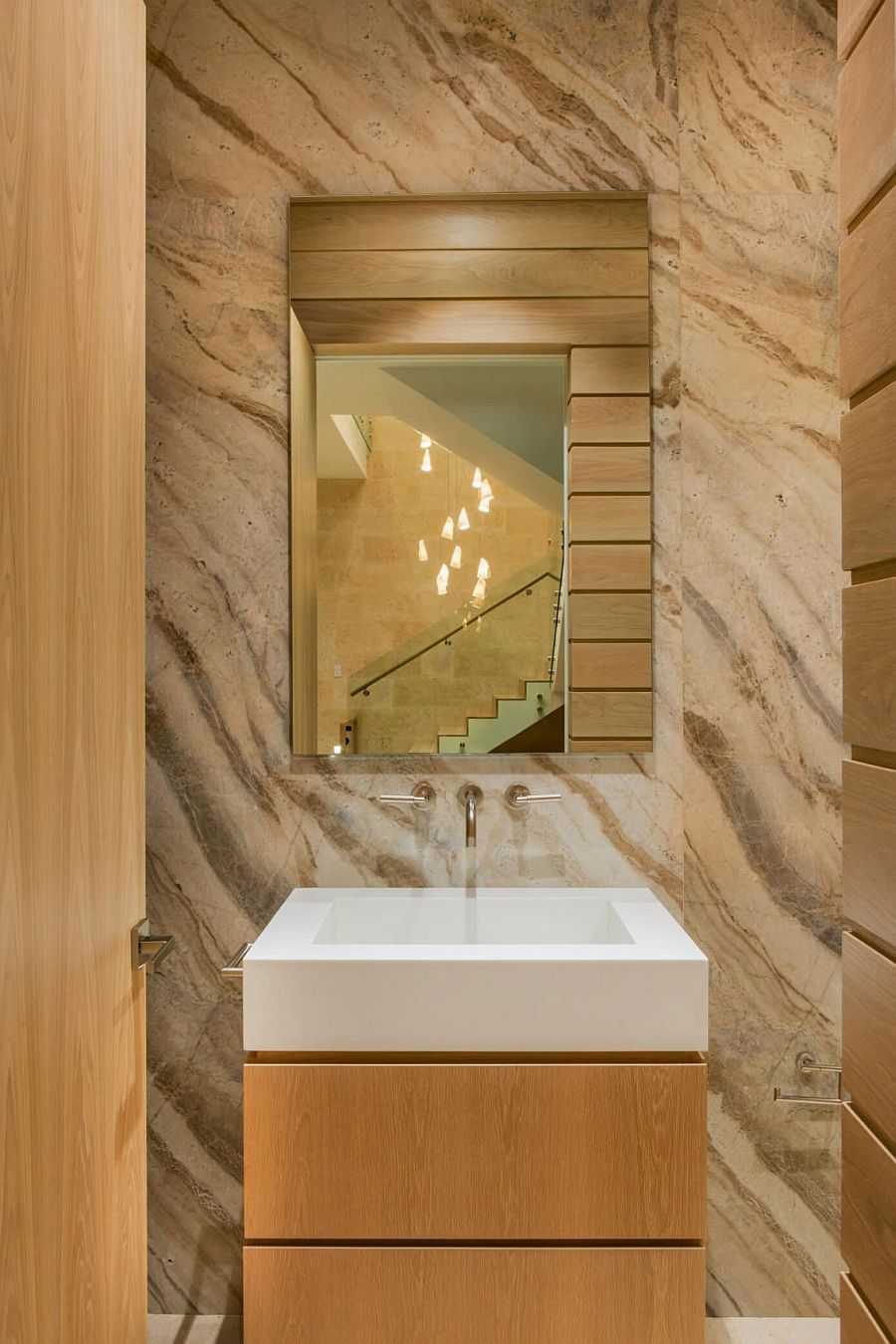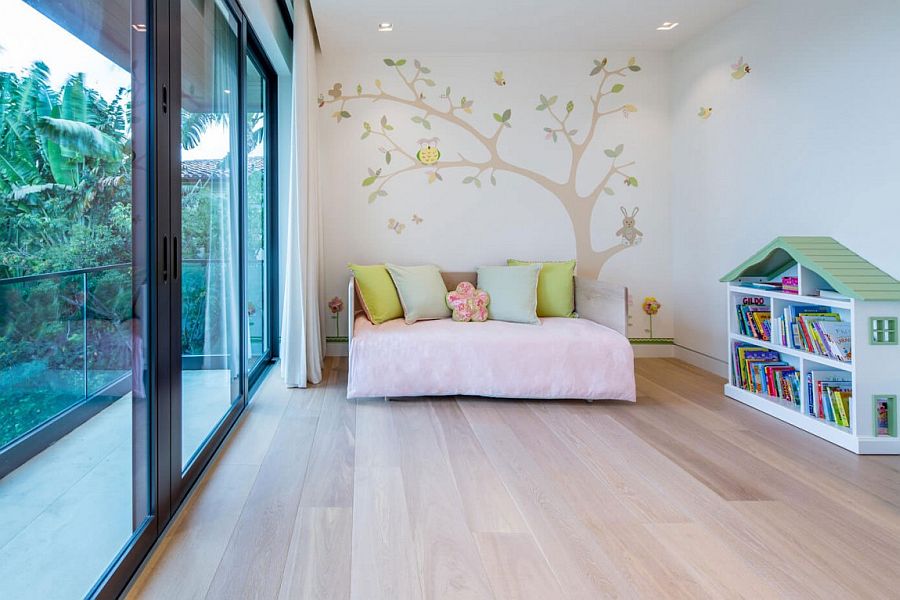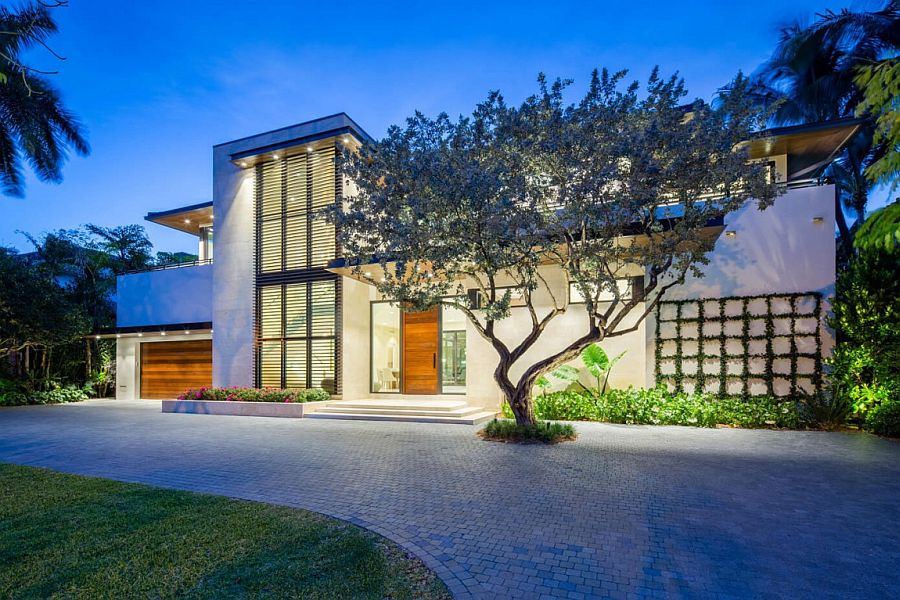 You're reading Floating Eaves Residence: Affluent Contemporary Paradise in Miami!, originally posted on Decoist. If you enjoyed this post, be sure to follow Decoist on Twitter, Facebook and Pinterest.