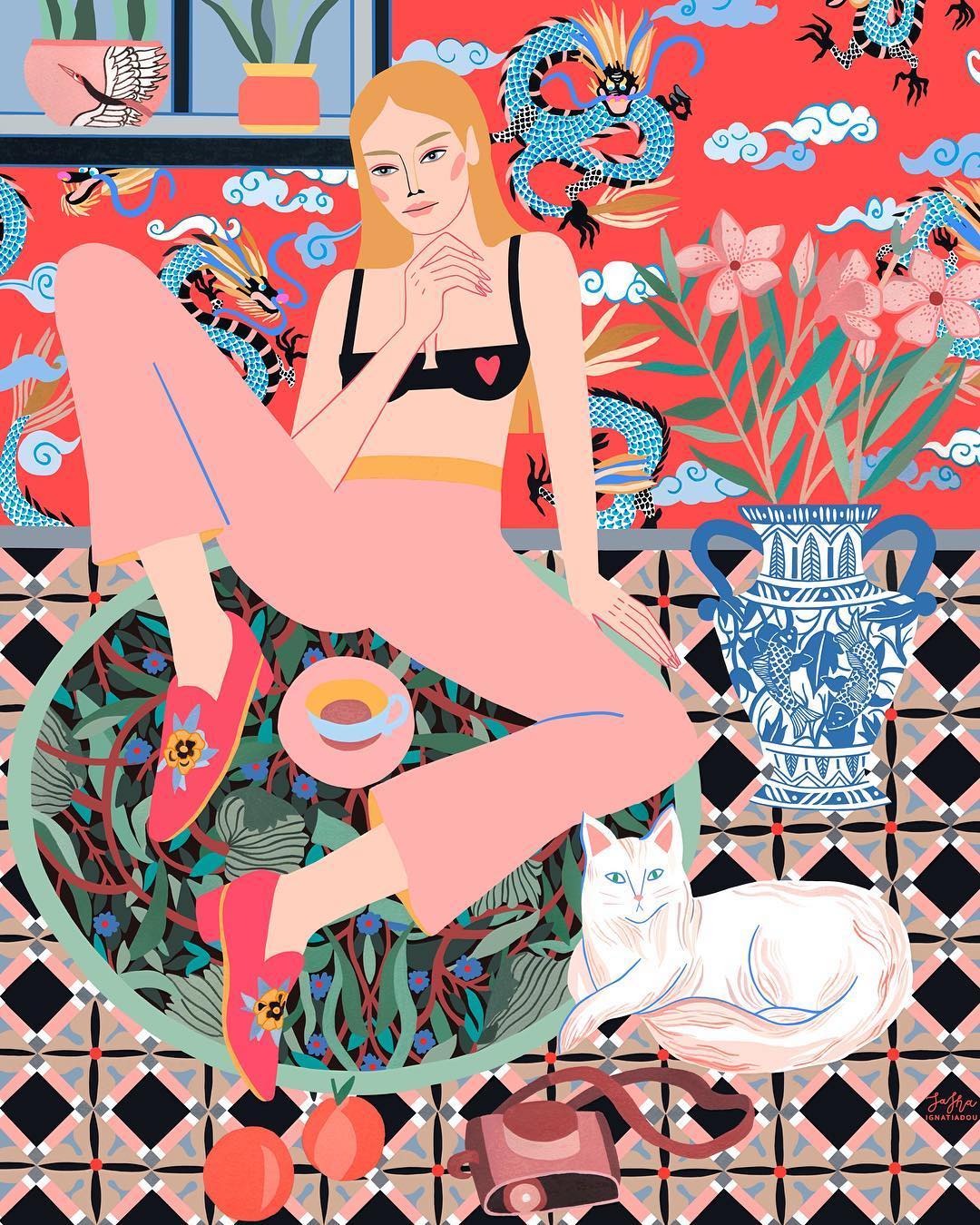 Sasha Ignatiadou illustrates portraits of women that are a collision of pattern and color inspired by cultures around the world. The stoic ladies sit amidst dense jungles, vibrant wallpaper, and in clothing that's as visually complex as their surrounding environment. Despite how dizzying the illustrations can be, it's Sasha's dedication to precision that makes these works legible. Each line and field of color is its own separate entity and provides visual structure to unstructured elements like the flourishes and other leaf motifs.
Sasha sells her fashion illustration as prints in her Tictail shop.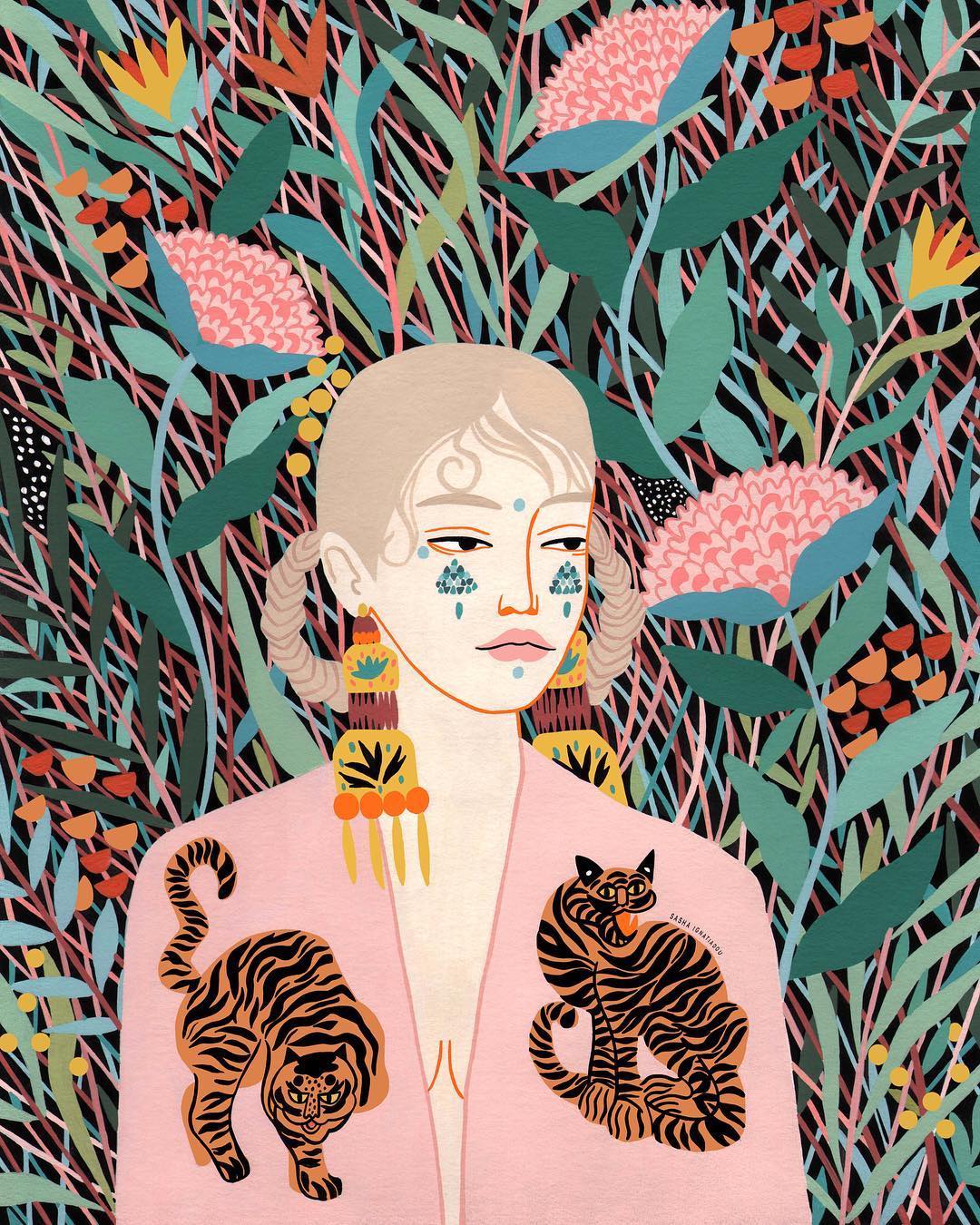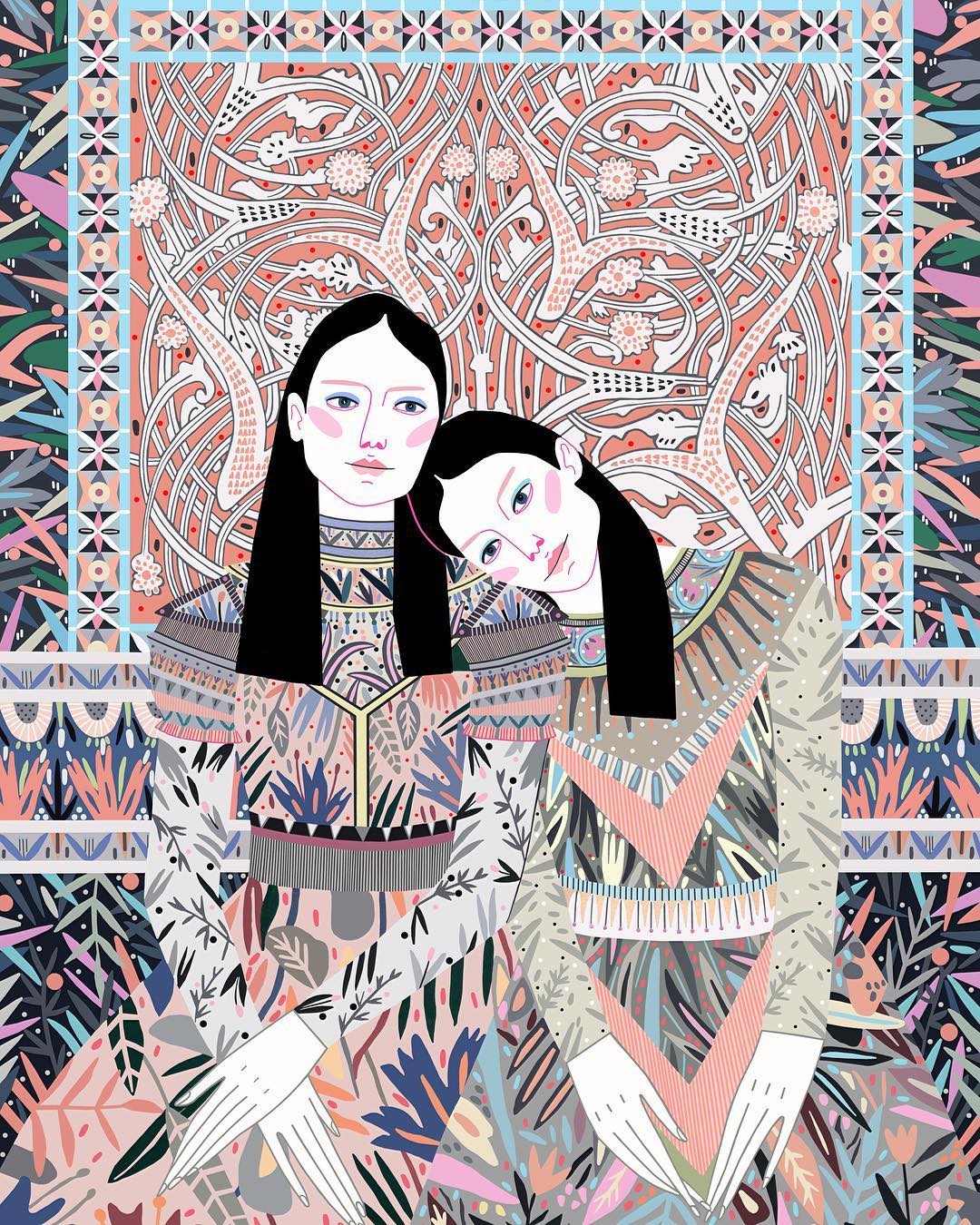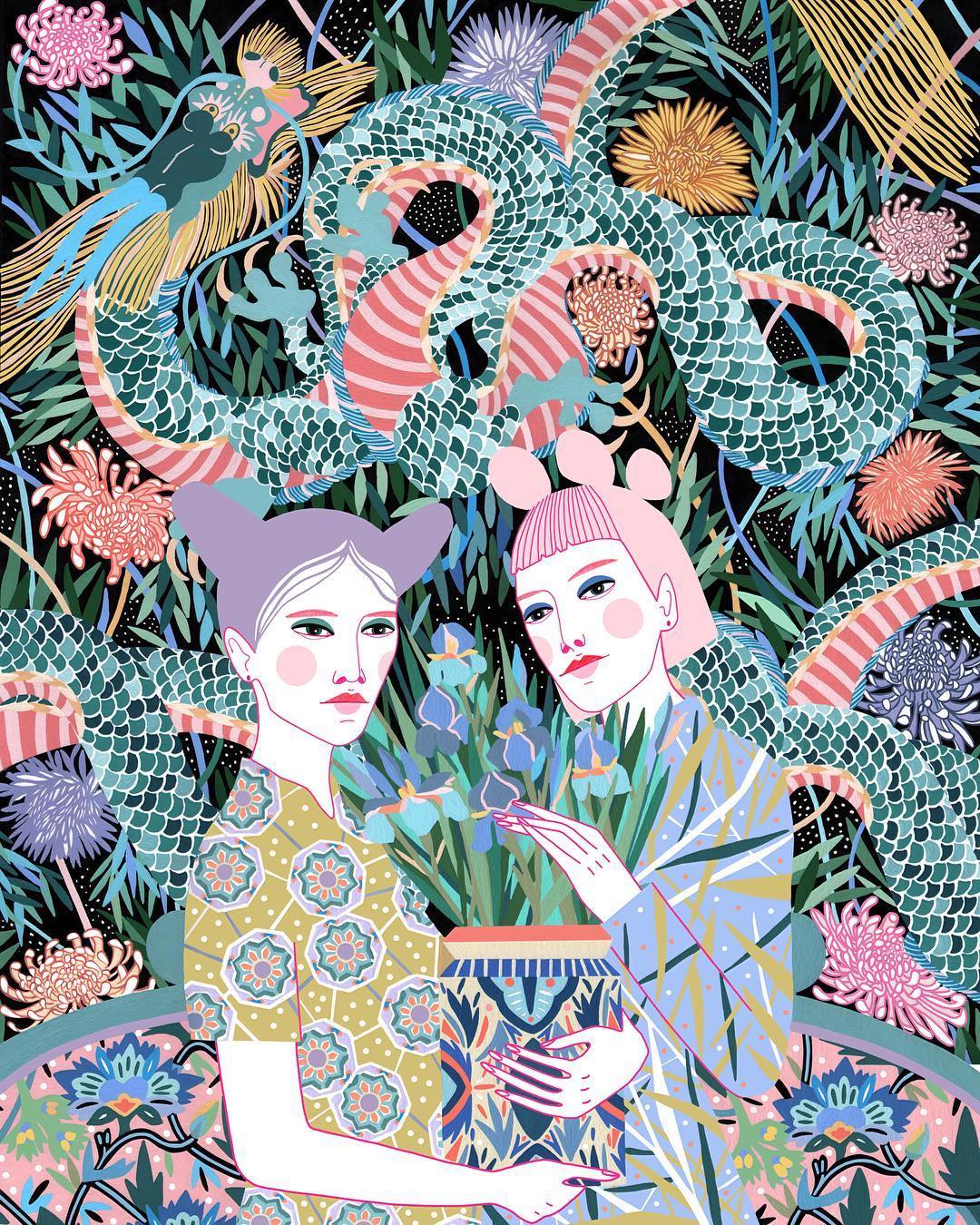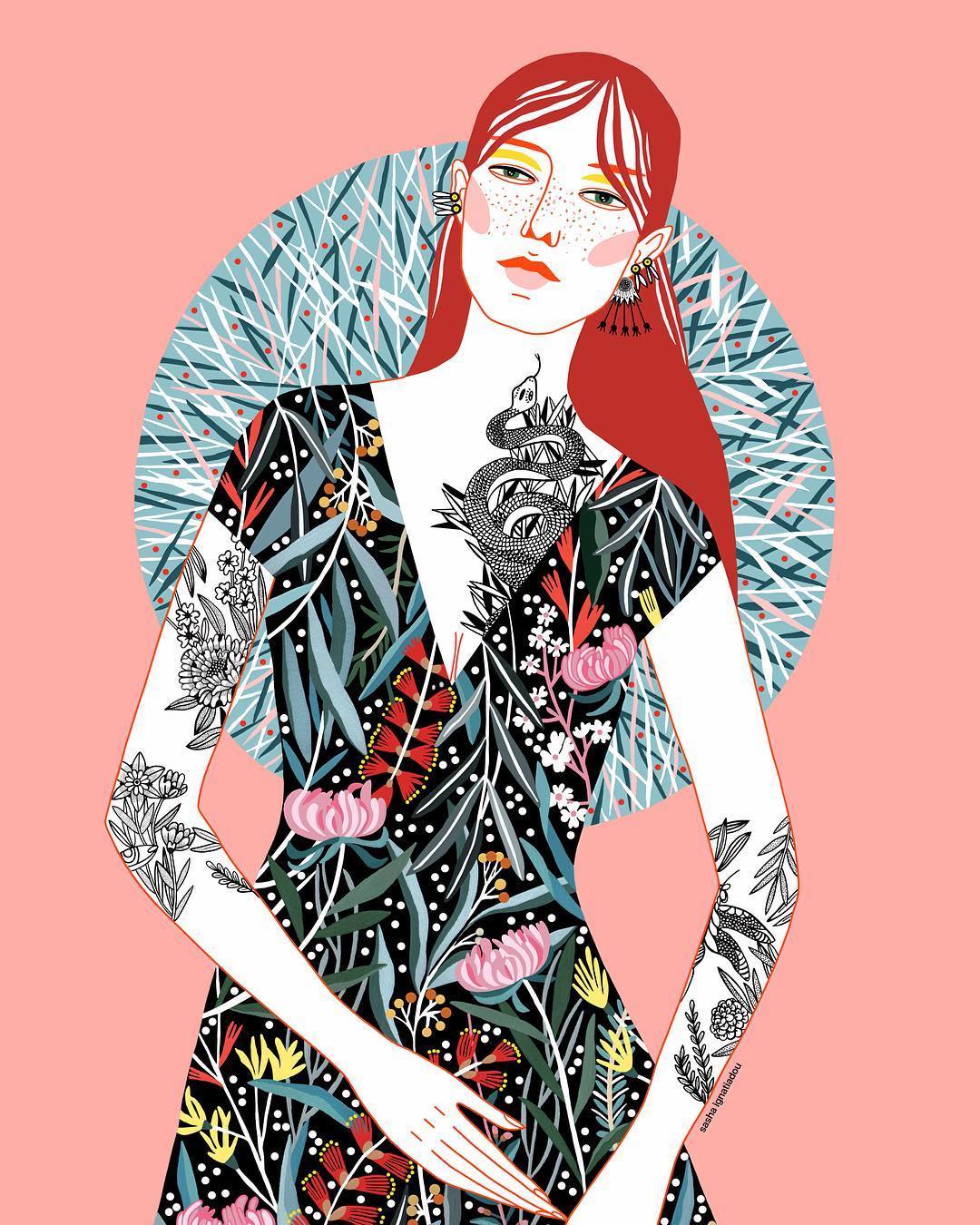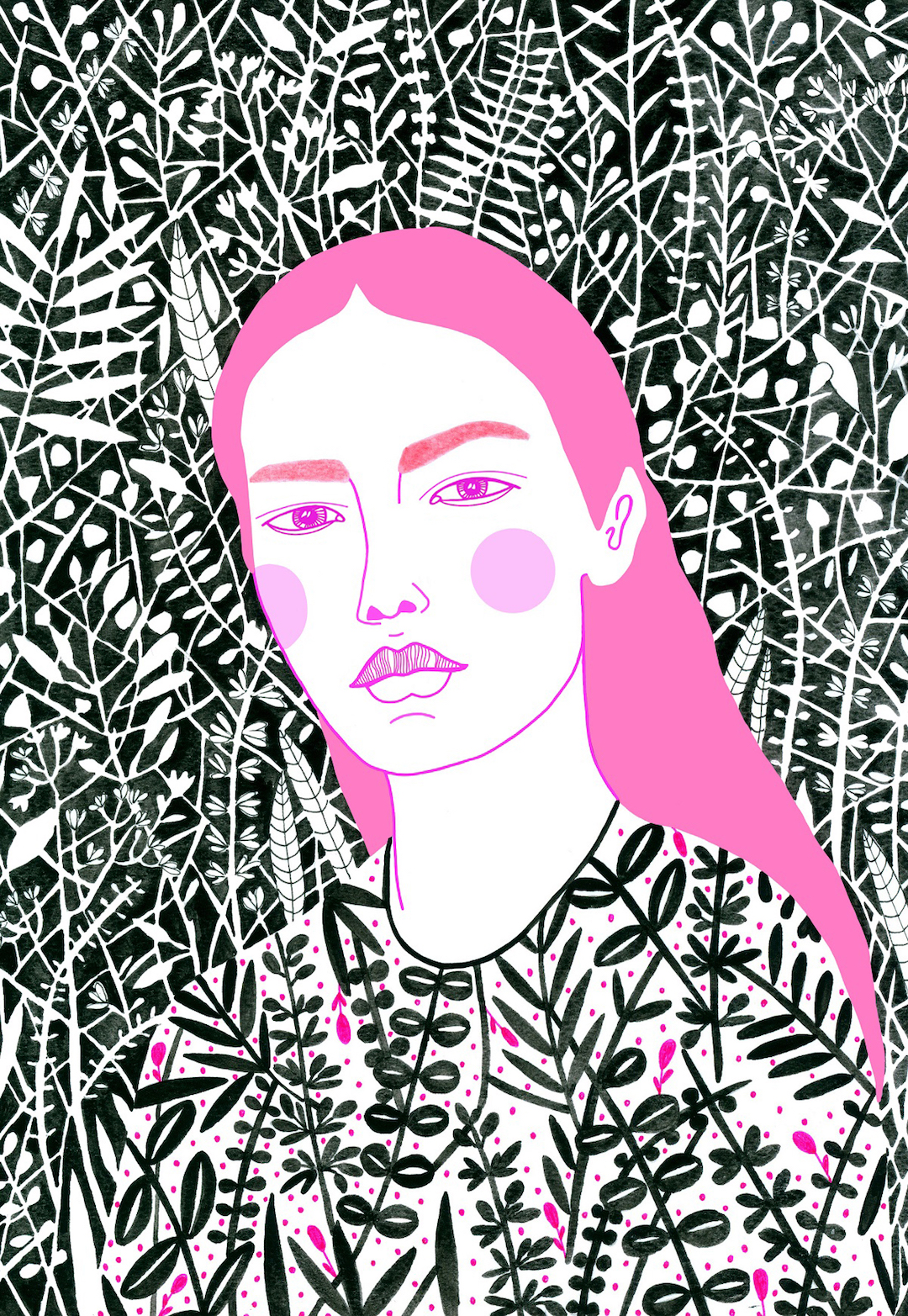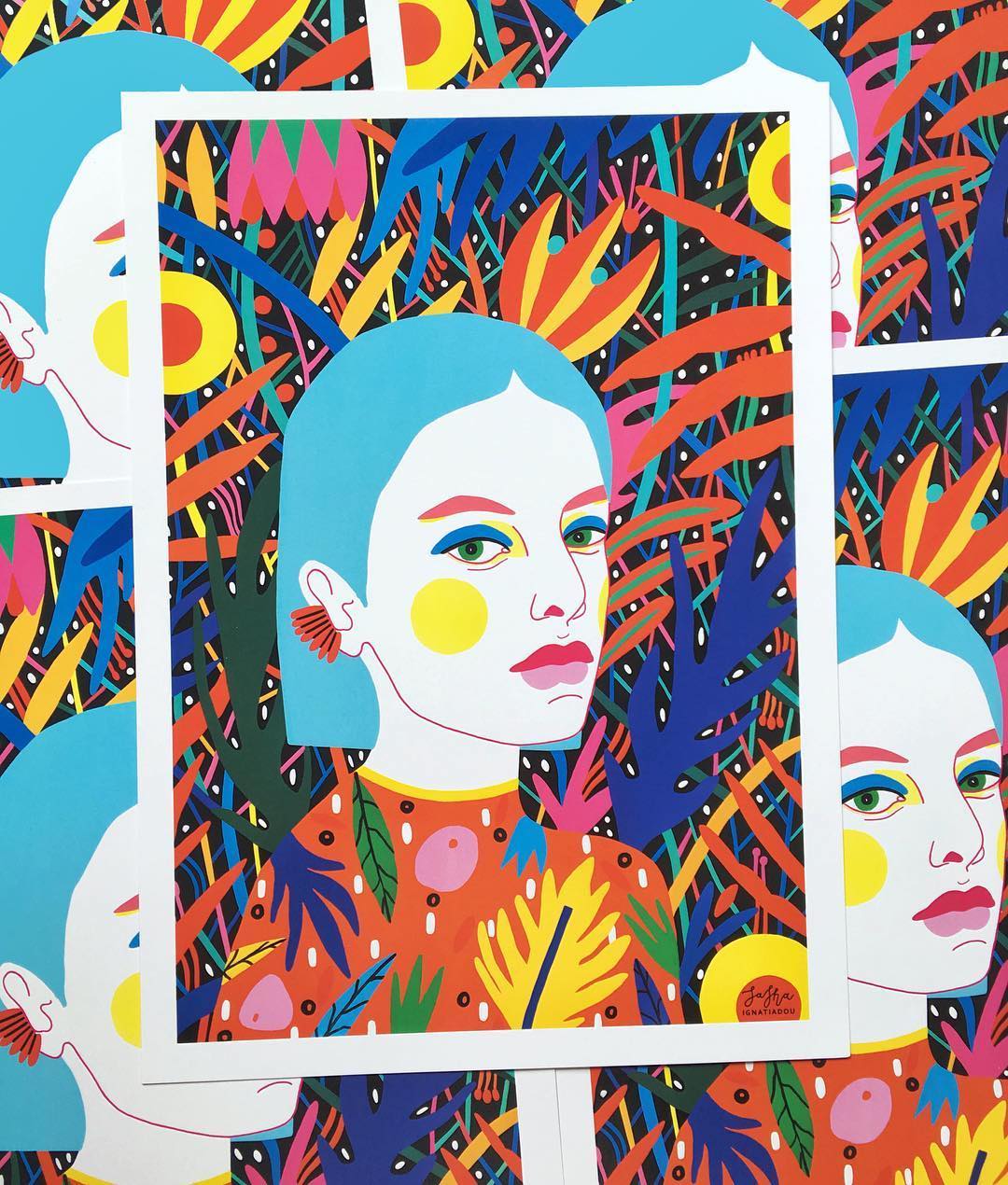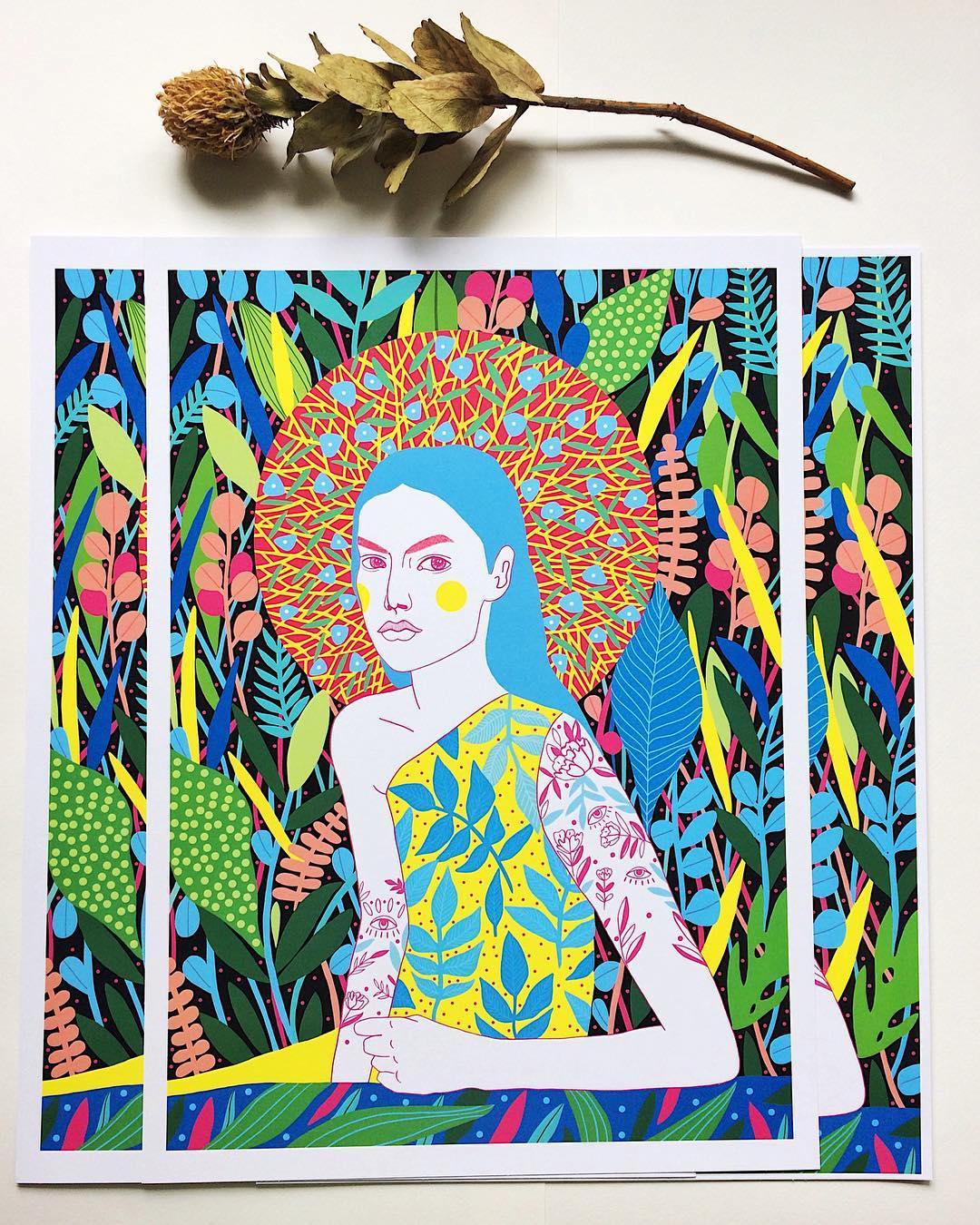 The post Fashion-Loving Ladies are Camouflaged by Their Equally as Stylish Environment appeared first on Brown Paper Bag.