A home in ecological paradise does sound like an enticing option which offers a rare window into the amazing sights and sounds of the natural world. But building a home on the edge of Niagara escarpment – a UNESCO World Biosphere Reserve is not the easiest of tasks because of the many restrictions that come with such a sensitive site rich in flora and fauna. But the Fallsview Residence by Setless Architecture nestled on the intersection of Tew's Falls and Webster's falls on the Bruce Trail manages to find this delicate balance between a house that respects the landscape around it even while usher in contemporary comfort and aesthetics.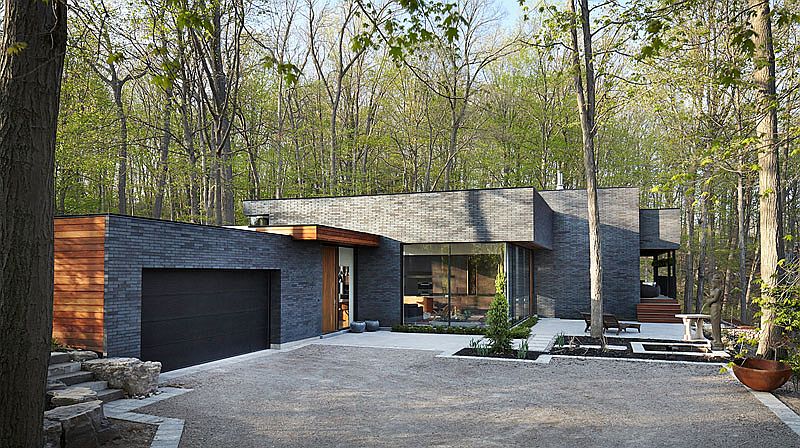 Exterior of this bold and striking residence is clad in dark brick with large glass windows and doors providing an air of modernity. Once the sun sets, the house disappears into the scenic backdrop with only the gorgeous lighting around it giving you any indication of its conspicuous presence. A hint of wood further elevates the unique style of this Canadian home with the high R-value glass windows letting in natural light even as they keep out the heat.
With the living areas situated on the front and the rear containing the bedrooms, privacy is easily combined with unabated views here. A neutral color scheme, comfy modern furniture and curated artwork from India and Myanmar put the finishing touches on this exceptional and exclusive Ontario delight! [Photography: Sandy Rush Photography]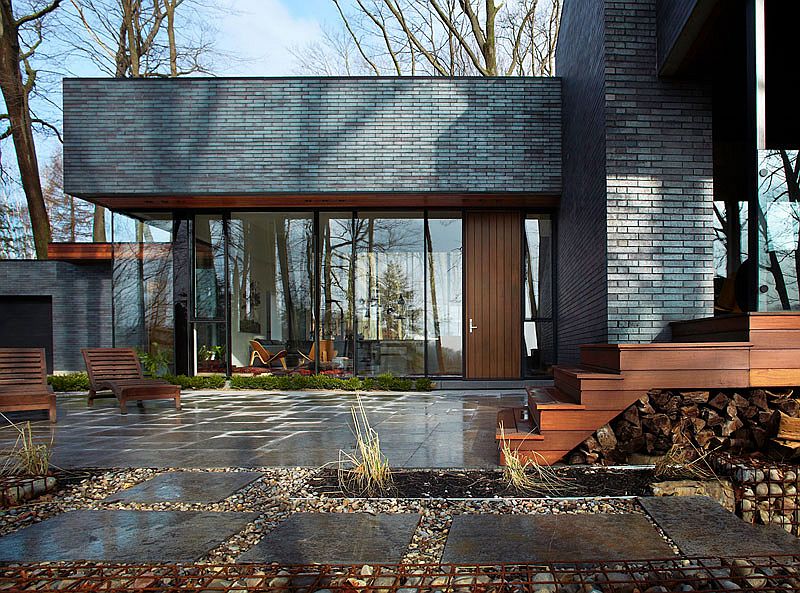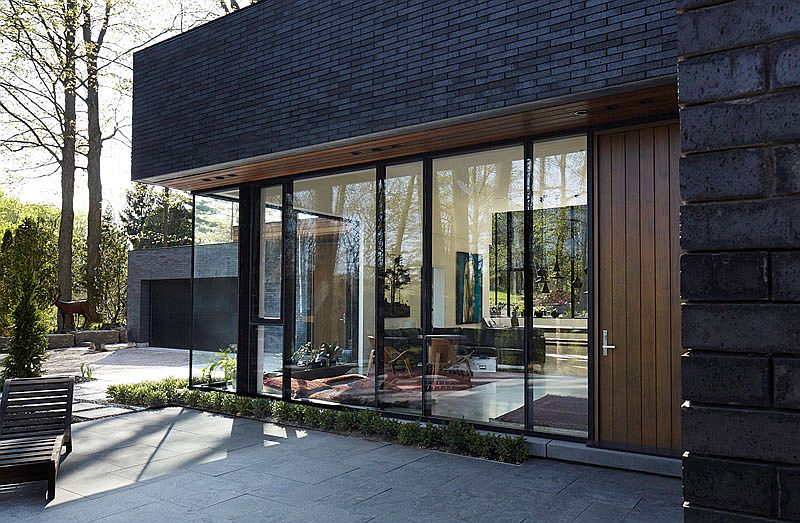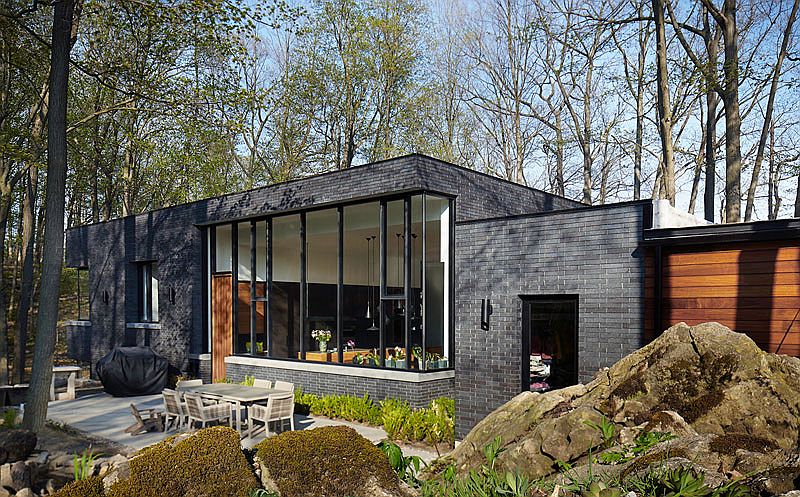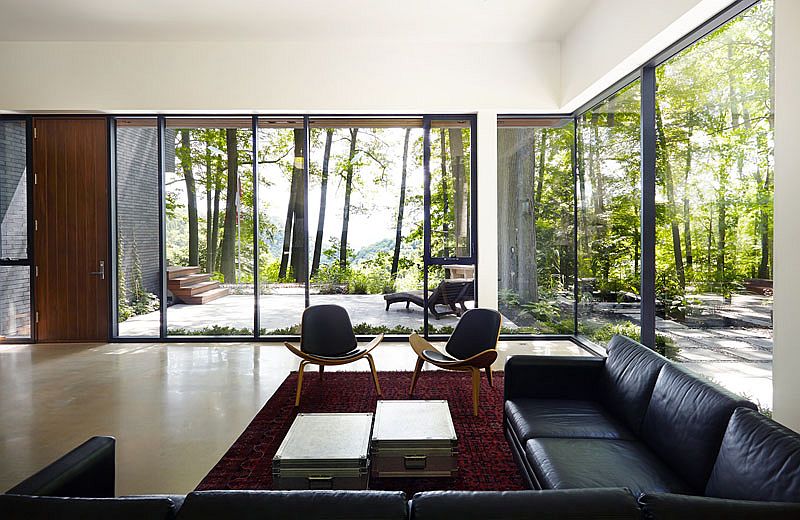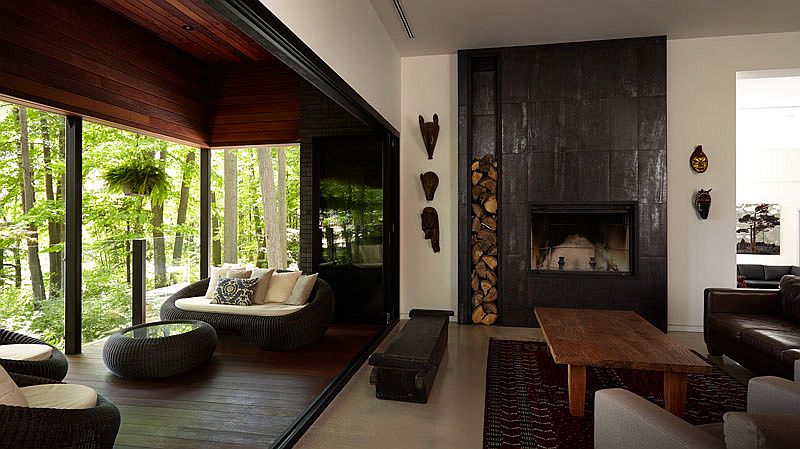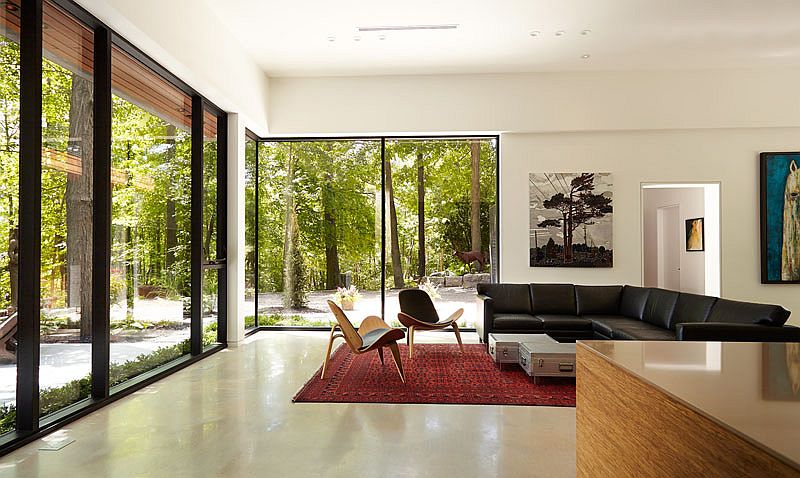 The Bruce Trail follows the edge of the Niagara escarpment – a UNESCO World Biosphere Reserve – from the Niagara River, almost 900 km to Tobermory at the tip of the Bruce Peninsula. On its way, the Trail passes through a mix of provincial land, Municipal and provincial conservation authorities and private land owners.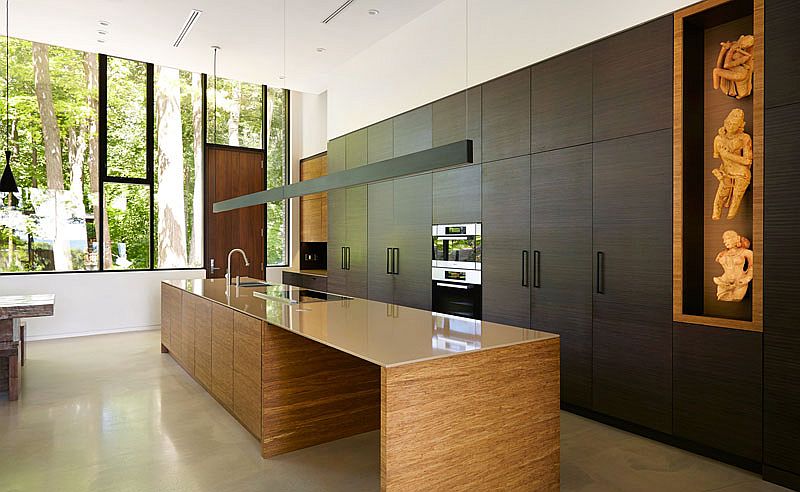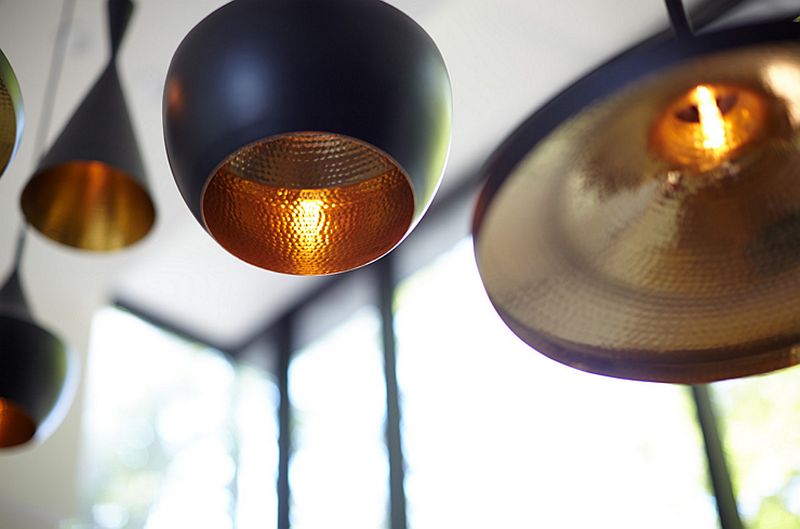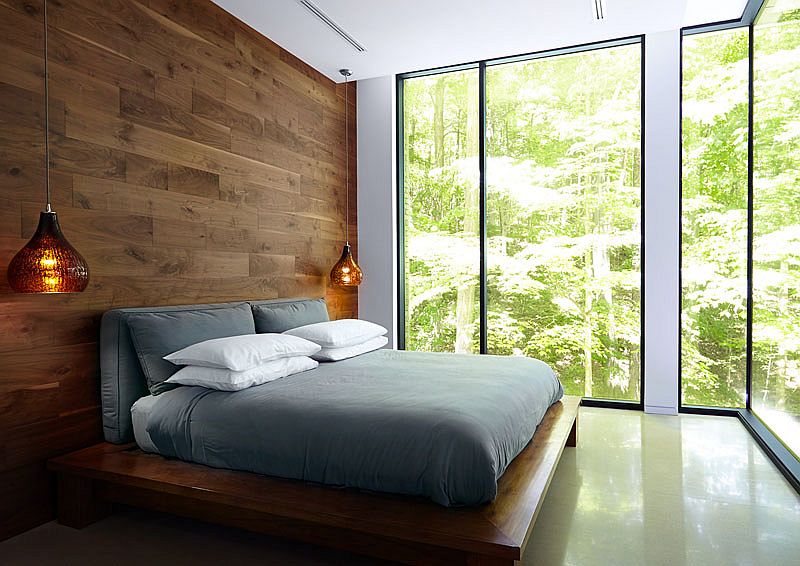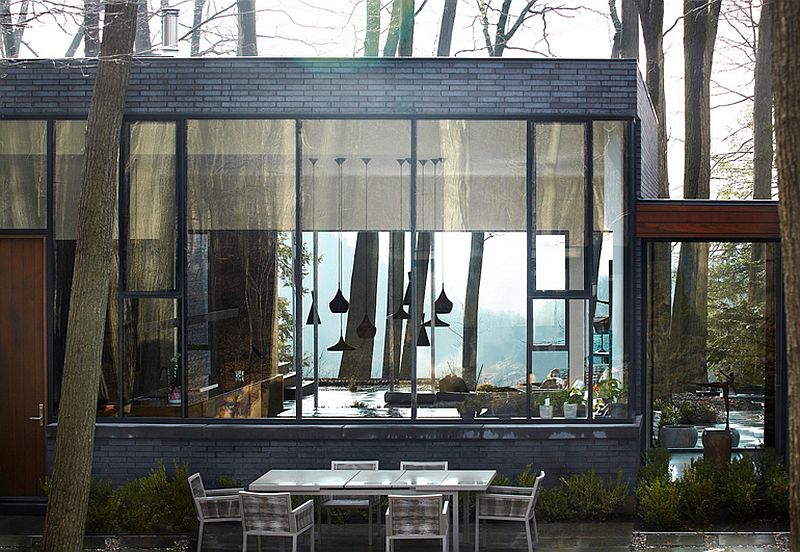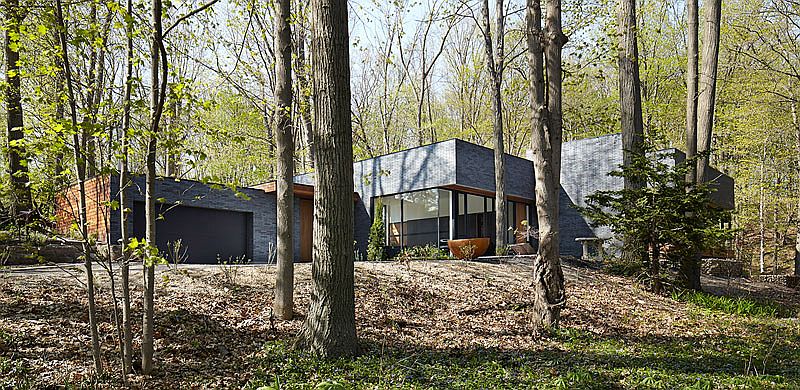 You're reading Fallsview Residence: Dashing Escape on the Edge of UNESCO World Biosphere Reserve, originally posted on Decoist. If you enjoyed this post, be sure to follow Decoist on Twitter, Facebook and Pinterest.